When foreign trends emerge in Vietnam, Saigon is usually the first place they take off, due to its open-minded urban population which is always on the lookout for new concepts, from bubble tea to craft beer. This is now the case with a set of dining products that have long been popular in Japan.
Launched this month, Bento Expo serves up non-traditional kawaii (Japanese slang for 'cute') bento boxes, temari sushi and fruit sandos for the first time to Saigon's masses.
The company is the brainchild of Nick Tran, a lawyer by trade who has always had a passion for outside-the-box concepts, which led him to previously open a board game cafe. He has always had love for food as well, and Bento Expo is the confluence of these two interests.
Inspiration struck when Nick was scrolling through Instagram last year and stumbled upon these Japanese culinary creations and imagined that their cute factor would bring happiness to whoever received them. Word would then certainly spread amongst envious peers and co-workers who caught a glimpse of the colorful meal boxes.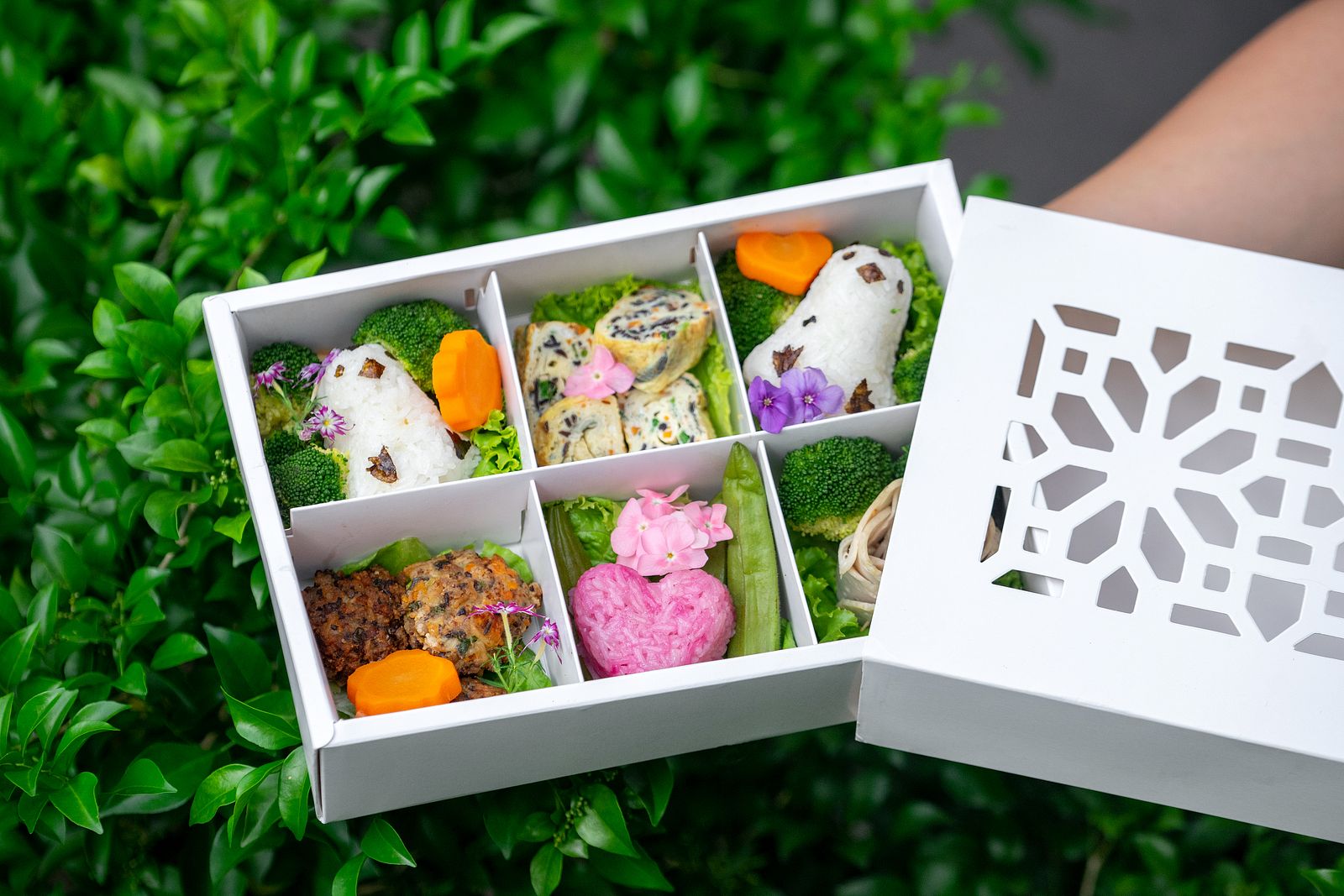 Thought to originate during the Edo Period, bento boxes were, at the time, a symbol of wealth and status. They continued to evolve to reflect the society's unique aesthetics and ethos. The current "kawaii" styling is the result of years of refinement in Japan, where bento boxes are packed by mothers for their children to open at school. The boxes have even prompted an arms race of sorts, with each mother trying to outdo the other to signal their love with ornate food creations.
"Bento boxes are expressions of a mother's love for her child, through the commitment of time and thought to creating healthy, innovative, beautiful lunch boxes," Barbara Holthus, deputy director for the German Institute for Japanese Studies in Tokyo, told the BBC last year.
Bento Express's Chara-Ben bento box is a perfect example of food that is both delicious and adorable, as the animal-shaped rice balls, delicate omelets and vegetables create an appetizing pastoral scene within the carefully arranged box.
Temari sushi shares a similar ethos. While made with familiar sushi ingredients, the morsels are crafted into small balls, rather than their conventional rectangular counterparts, giving them a hint of anime character, which is surely the selling point of these items.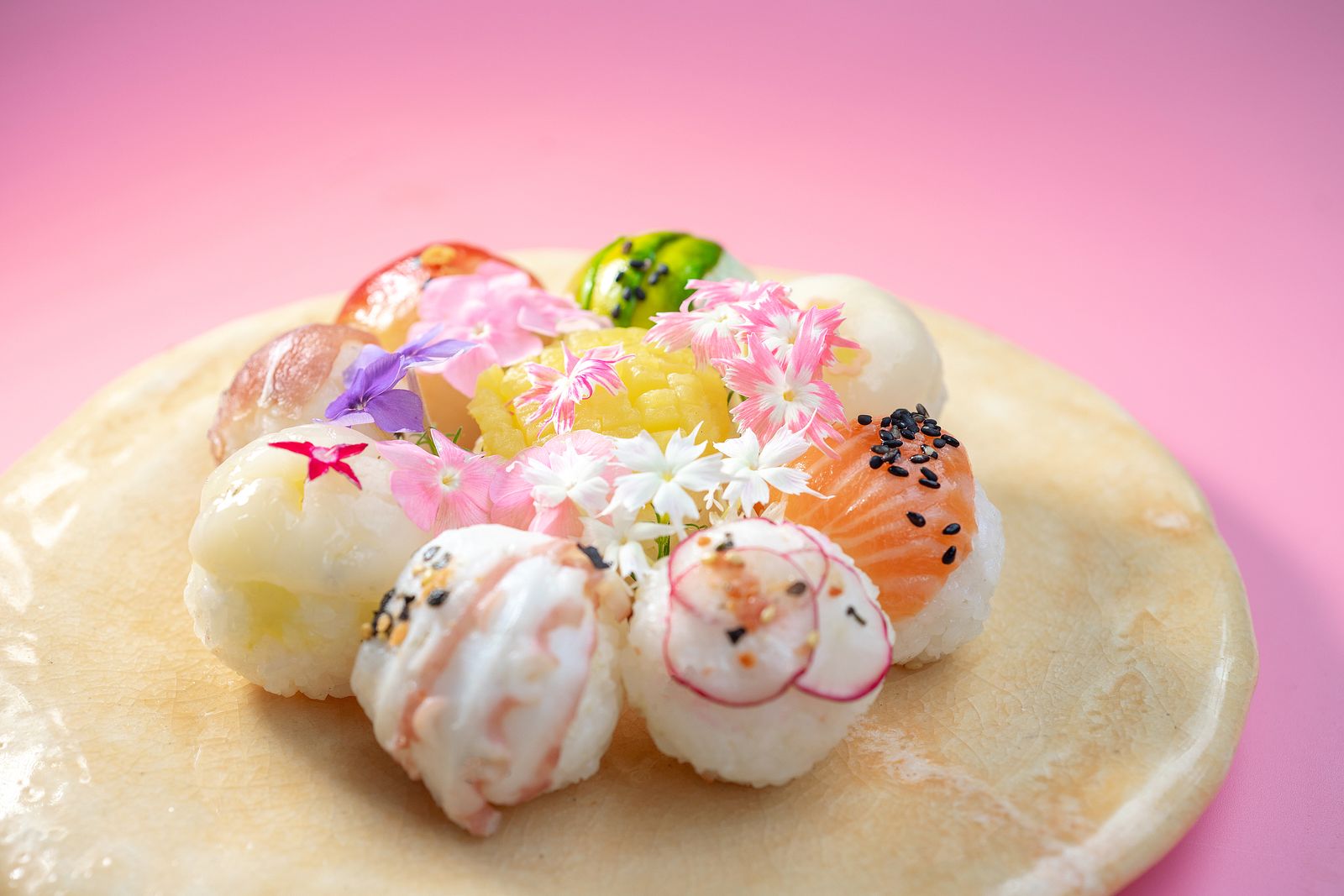 While the former are steeped in savory flavors, fruit sandos provide a sweet punch. Perhaps obvious from the name, these sandwiches are filled with cheese-based cream and fruits that mimic floral arrangements between each slide of bread.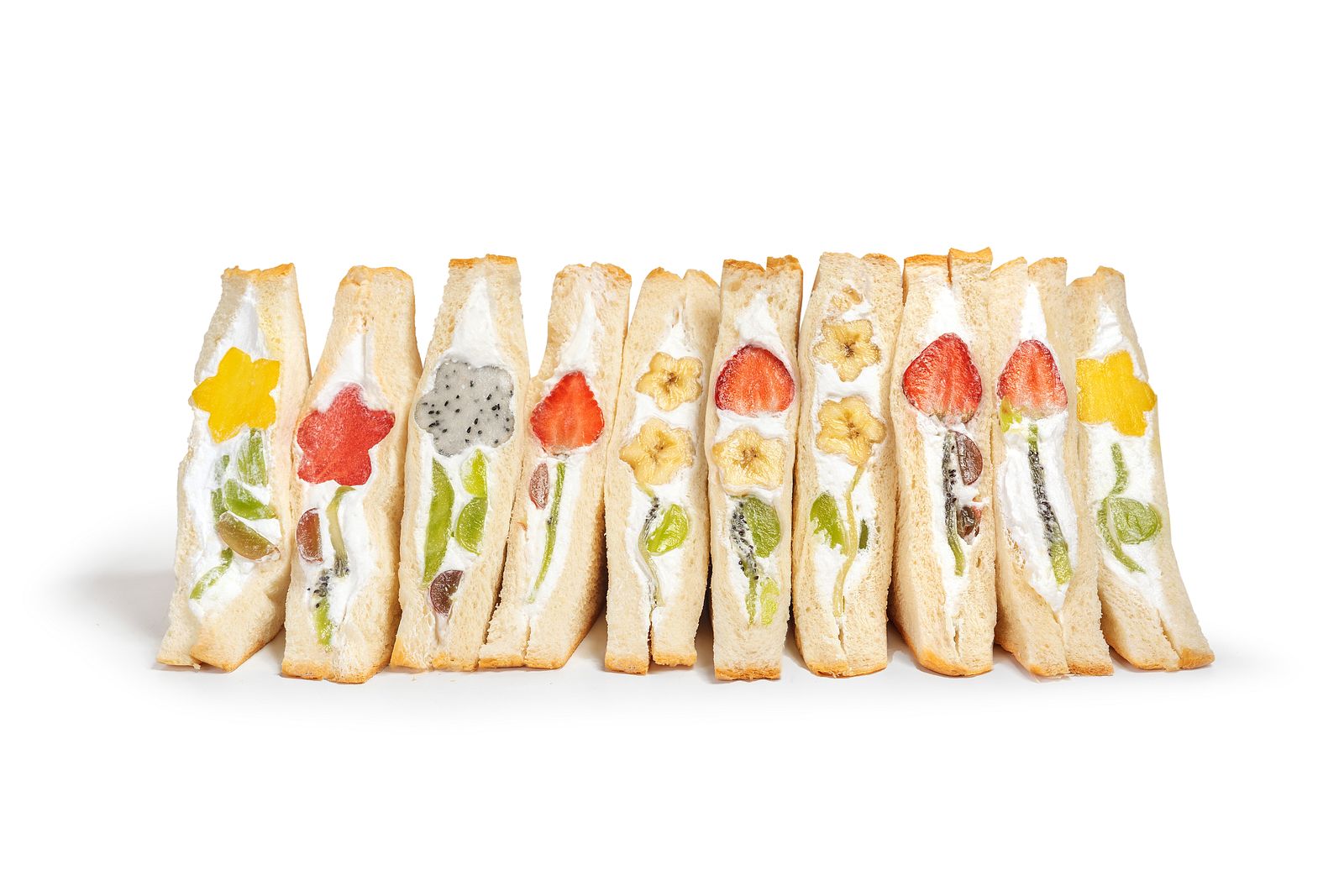 Though each unique, these three dishes all share one thing in common - they are all meant to be eaten out of the house, where others can marvel at their novelty, making them perfect candidates for delivery (ordering can be done directly or via Foody or Grab). They are meant to be a treat, a gift for a special occasion to substitute flowers or other sentimental gifts.
Nick doesn't claim to be going for authenticity or a carbon copy of their Japanese inspiration. Rather than mimic the complex and ultra-specific cooking techniques of true bento boxes, these products are meant to be adaptations of the originals, made specifically for the Vietnamese market with high-quality local and imported ingredients.