"Wow, this is a colorful one!" we exclaimed upon approaching the bright building along the canal separating Districts 1 and Phú Nhuận. Large red and blue pipes reminiscent of the geometric designs found on Pasteur Street Brewing Company (PSBC)'s cans frame the open-air ground floor that provides fantastic views of Hoàng Sa as motorbikes speed past in front of its tranquil waters.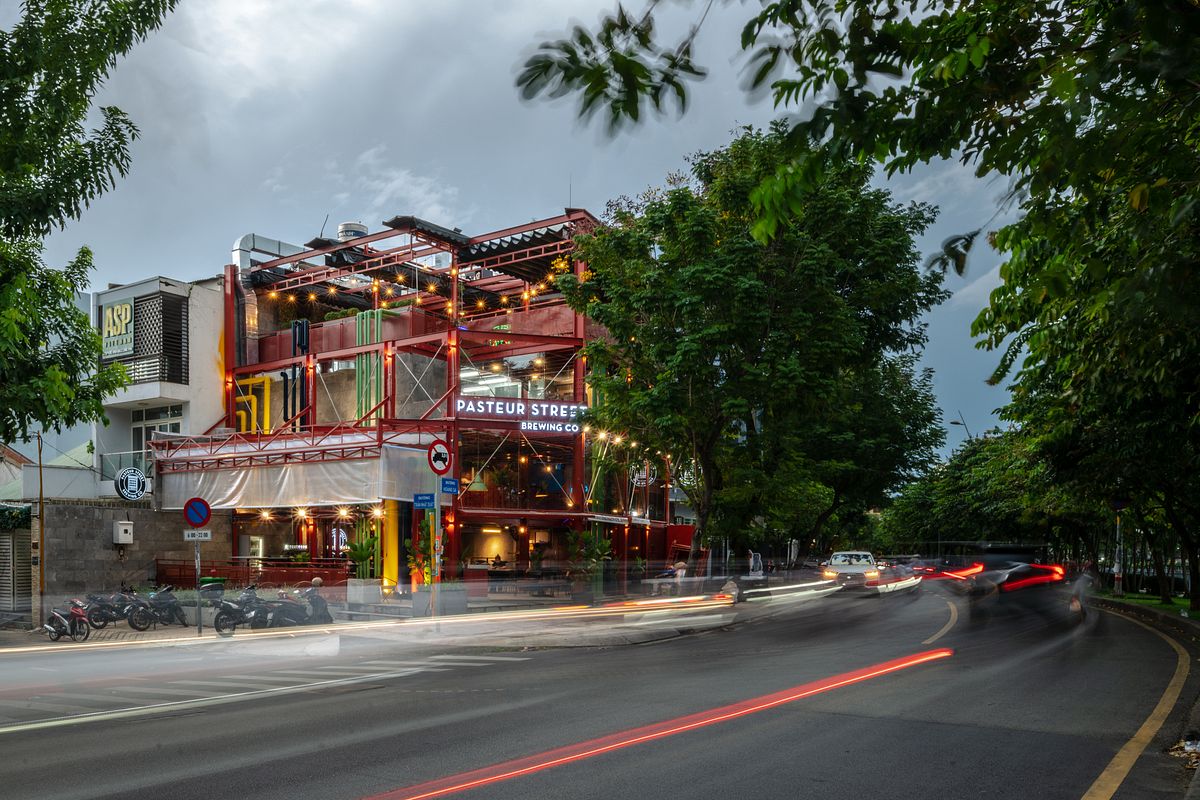 "I'm agnostic when it comes to designing new taprooms," Alex Violette, PSBC's CEO and original headbrewer admitted to Saigoneer when explaining how he prefers to find a style that fits the surroundings as opposed to adhering to a specific aesthetic for all locations.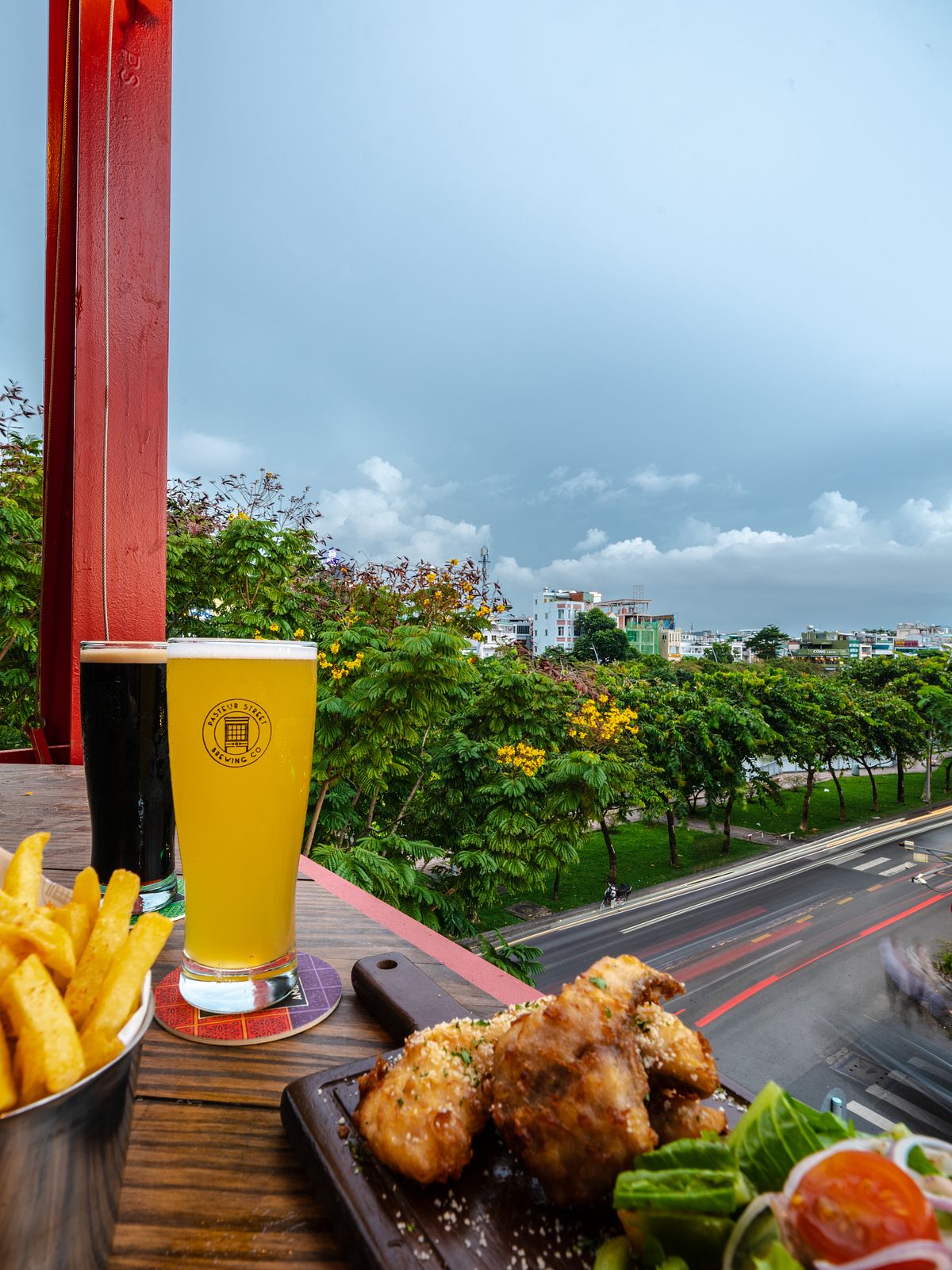 So, when a large grocery store chain moved addresses and a vacant building became available at 221 Hoàng Sa in District 1, PSBC saw an opportunity to transform the building into a relaxed and trendy venue in-tune with the neighborhood known for good food, drinks and casual evenings out with friends and colleagues.
A large, spacious ground floor reminiscent of the most inviting of nhậu joints; an open rooftop that makes guests feel like they are enjoying a beer in a treehouse thanks to the verdant trees that reach up beside a green wall; a second floor with a pool table for groups to play complimentary games: at first encounter, the aims of the new PSBC taproom are obvious. But special, more subtle stories lurk inside.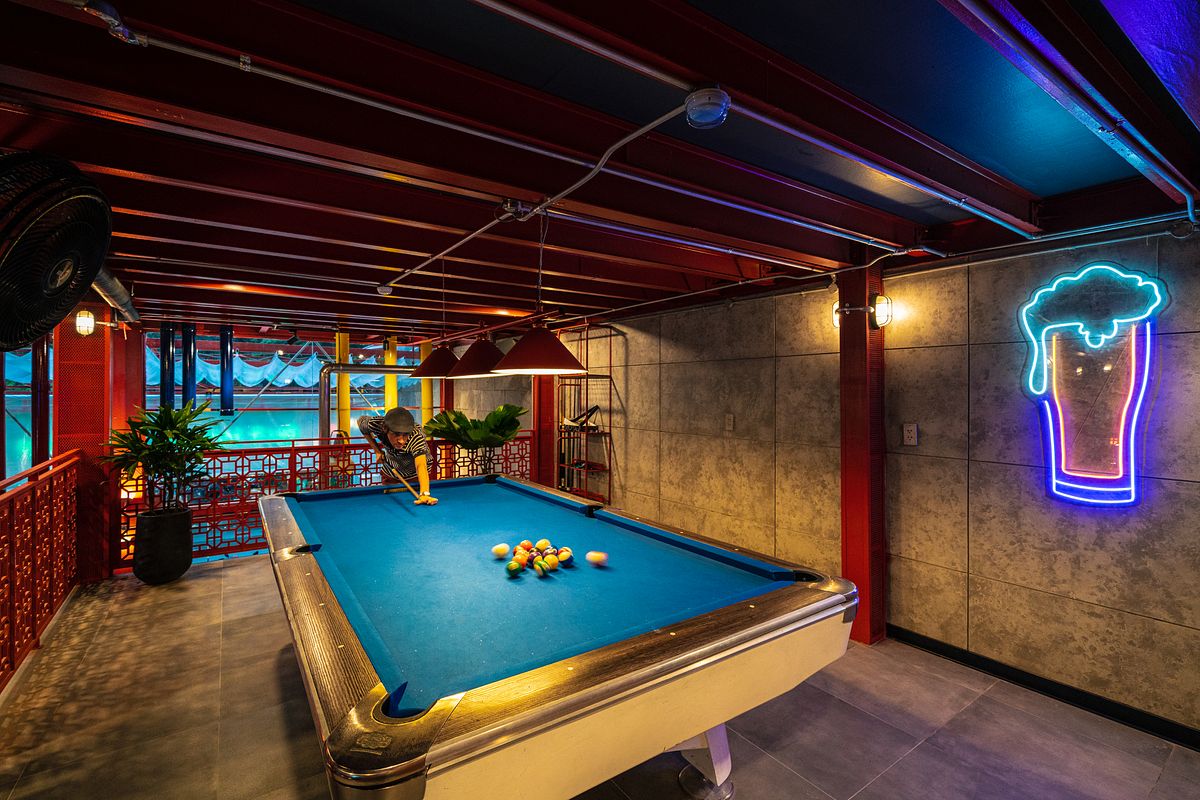 Tables have humble duties: provide reliable surfaces for food and drinks. Yet, the ones at PSBC are helping to preserve the environment as well. Saigon-based PLASTICPeople makes them from recycled, single-use plastics collected in the city. PSBC is working with the company to bring the tables to future locations along with QR codes that will show how each is made with the plastic packaging that arrives at the brewery for various purposes.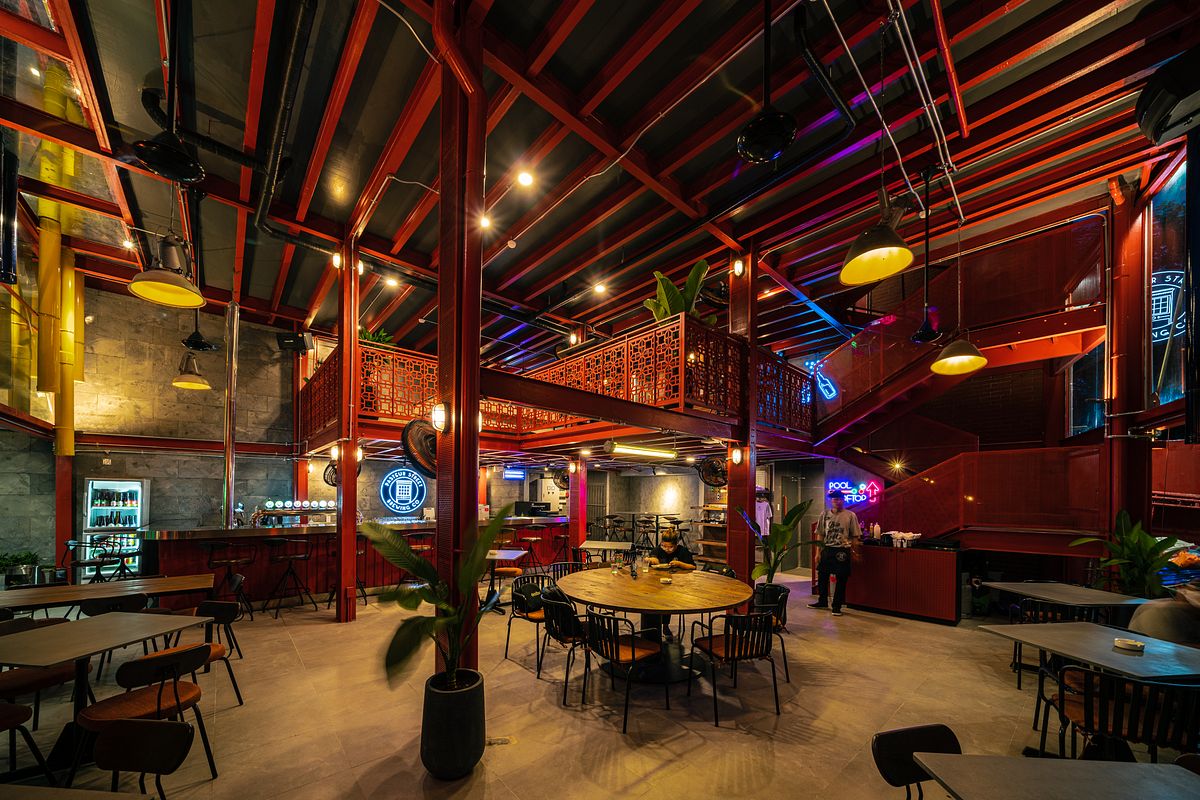 Similar to the tables, one could reasonably assume that the new taproom's light fixtures are simply utilitarian fittings that keep the space bright and cozy for people eager to enjoy food and beer late into the night. However, they too have a story. Alex explained that he was able to source several large industrial fixtures from war-era factories and warehouses. While they won't change the taste of the beer in one's glass, it is pretty neat to look up and imagine all the interesting scenes that they have gazed down upon over the decades.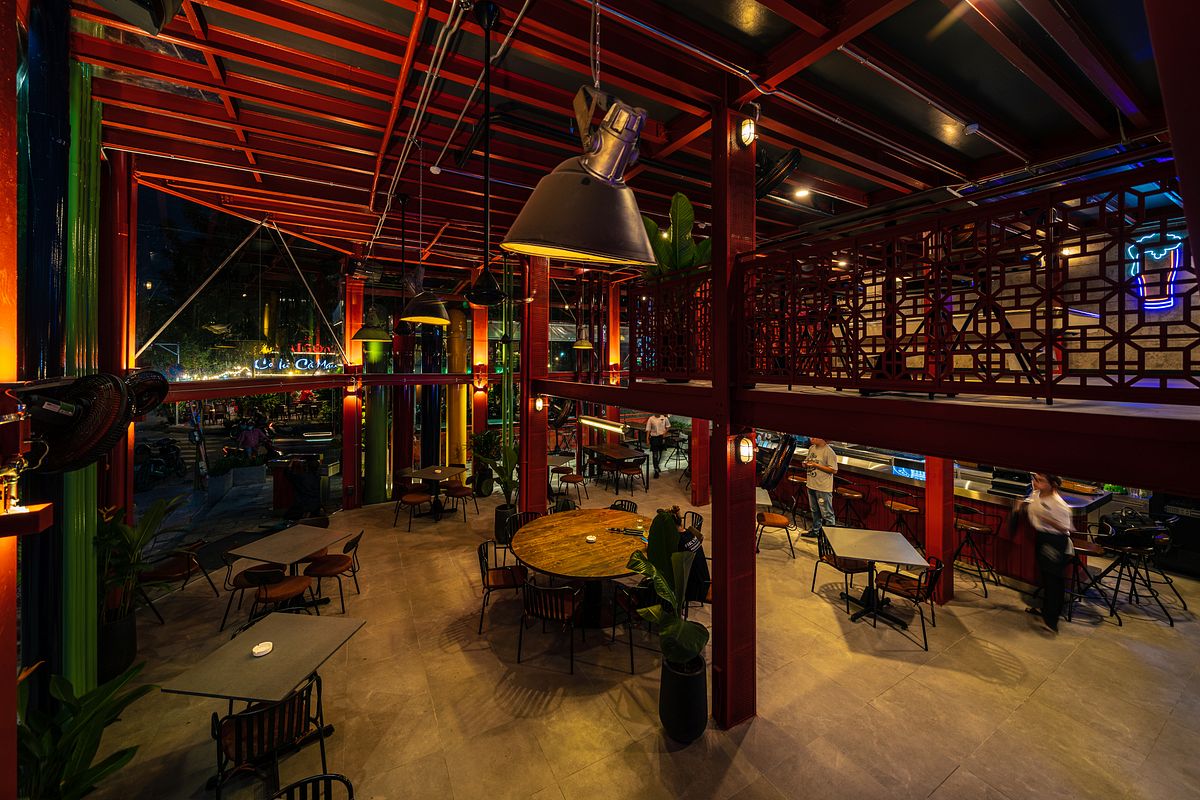 The new taproom also contains some details that most visitors will never notice but still positively impact their experiences. For example, the kitchen has a huge floor-to-ceiling wall that allows the chefs a view while they prepare burgers, barbeque dishes and other items. And extra spaces and nooks in the building provide for more bathrooms than are typically found in bars or restaurants.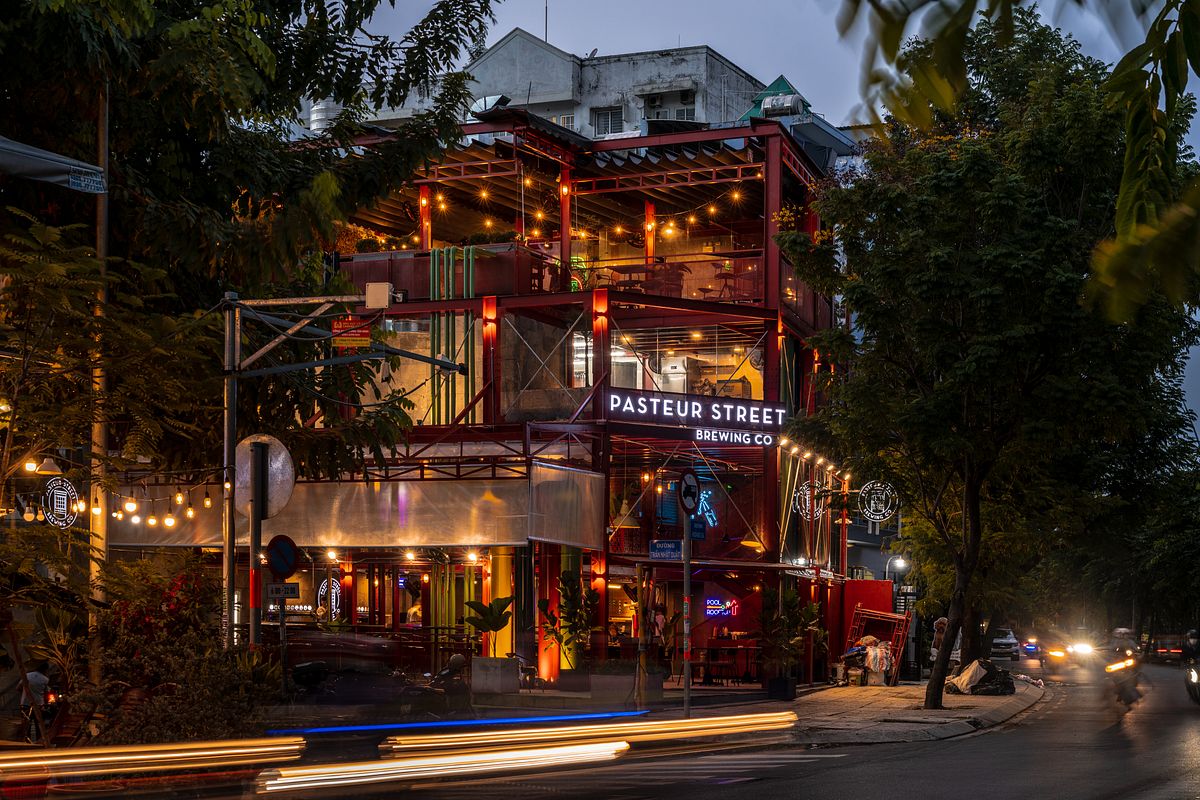 On the whole, a visit to the Hoàng Sa taproom shouldn't be much different from any recent trip to one of the PSBC locations as their full line of beers and foods are available along with an expanded set of taps that allows for selections from select additional craft brands. Over the years, PSBC has balanced a commitment to its beloved Jasmine IPA with exploring new ingredients and styles. They have made a conscious decision in recent years to limit small, one-off batches to ensure that guests can routinely find their favorite beers but also continue to serve a rotating menu of seasonal draughts including a splendid new take on chanh muối. The salted lime beer is impressively refreshing with enough bright citrus flavors and subtle saltiness to accompany the most scorching of Saigon afternoons.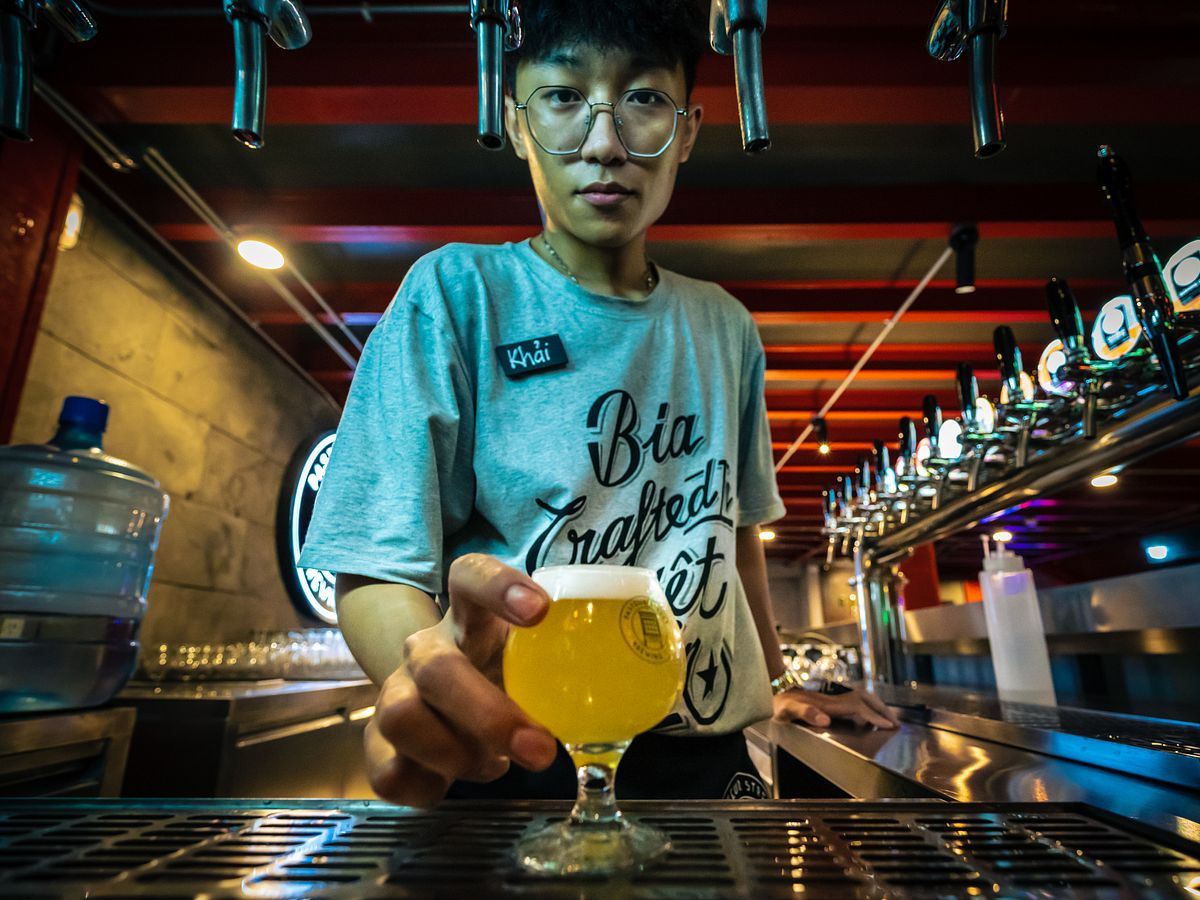 Since PSBC first opened its doors in 2015 in a tourist-flocked location, they were focused on introducing the concept of craft beer to local pallets familiar with watery lagers. It didn't take too long however for them to embrace bold hops, strong fruits and rich malts, which allowed PSBC to pivot more and more to Vietnamese customers. PSBC thus expanded to areas filled with locals looking to unwind after work. This newest location, surrounded by a wide variety of customers who frequently enjoy Pasteur Street beer on tap at the restaurants in the area, underscores how people in the city, regardless of background, have come to embrace craft beer and the stories they contain.
On Friday, September 16, the new taproom at 221 Hoàng Sa, District 1 will host a grand opening party with a variety of events, including a photo booth and tattoo pop-up. There will be performances by MC/Magician Petey Majik and Viet pop punk band Da So Toi.