If you have a common Vietnamese name, a coming Tuesday might be your lucky day.
At Pasteur Street Brewing Company's newest District 3 taproom, once a week, anyone who has a randomly selected name will be invited to enjoy a special deal, e.g., 30% off for the whole menu. All the names will be Vietnamese, which is just one way that the venue caters to the locals that work in the area.
The craft beer trend started in the west, but since it was arrival more than five years ago, it has increasingly caught on with locals. It makes sense then that a trailblazing brewery would choose a location and design the venue and menu with that demographic in mind. Xuong Bia, the most massive Pasteur Street Brewing taproom yet, located at 23A Ngo Thoi Nhiem, District 3, is surrounded by offices. In the evening, it fills up with local workers looking to unwind with friends and co-workers over some fresh beers and delicious food.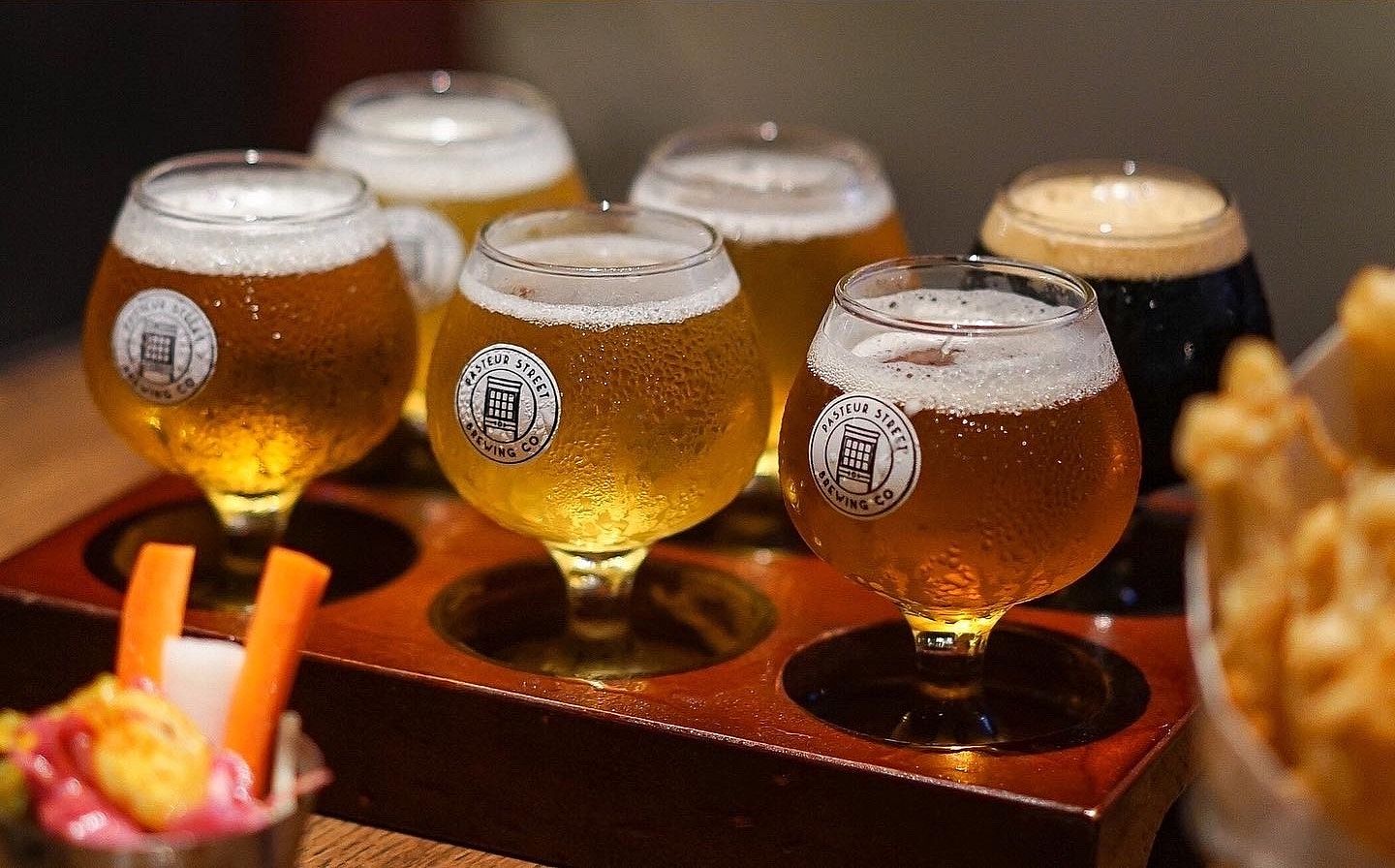 All Pasteur Street taprooms borrow design elements from their surroundings. For example, the location on Le Thanh Ton Street features splashes of the Japanese aesthetics seen in nearby Japantown, and the Hoi An venue contains lanterns and the city's iconic breezeway windows. For the District 3 location, the team drew inspiration from the familiar nhậu restaurants that populate the area. Large wooden tables stretch the length of an airy, outdoor patio in an open floorplan that accommodates big groups. Cement surfaces with metal accents and fixtures establish a minimalist, industrial vibe in line with unpretentious eating and drinking sessions. The high-ceilinged two-story building retains some signature Pasteur Street charm via the suspended fermentation tanks and the very first brewing setup used to produce the brand's iconic beers.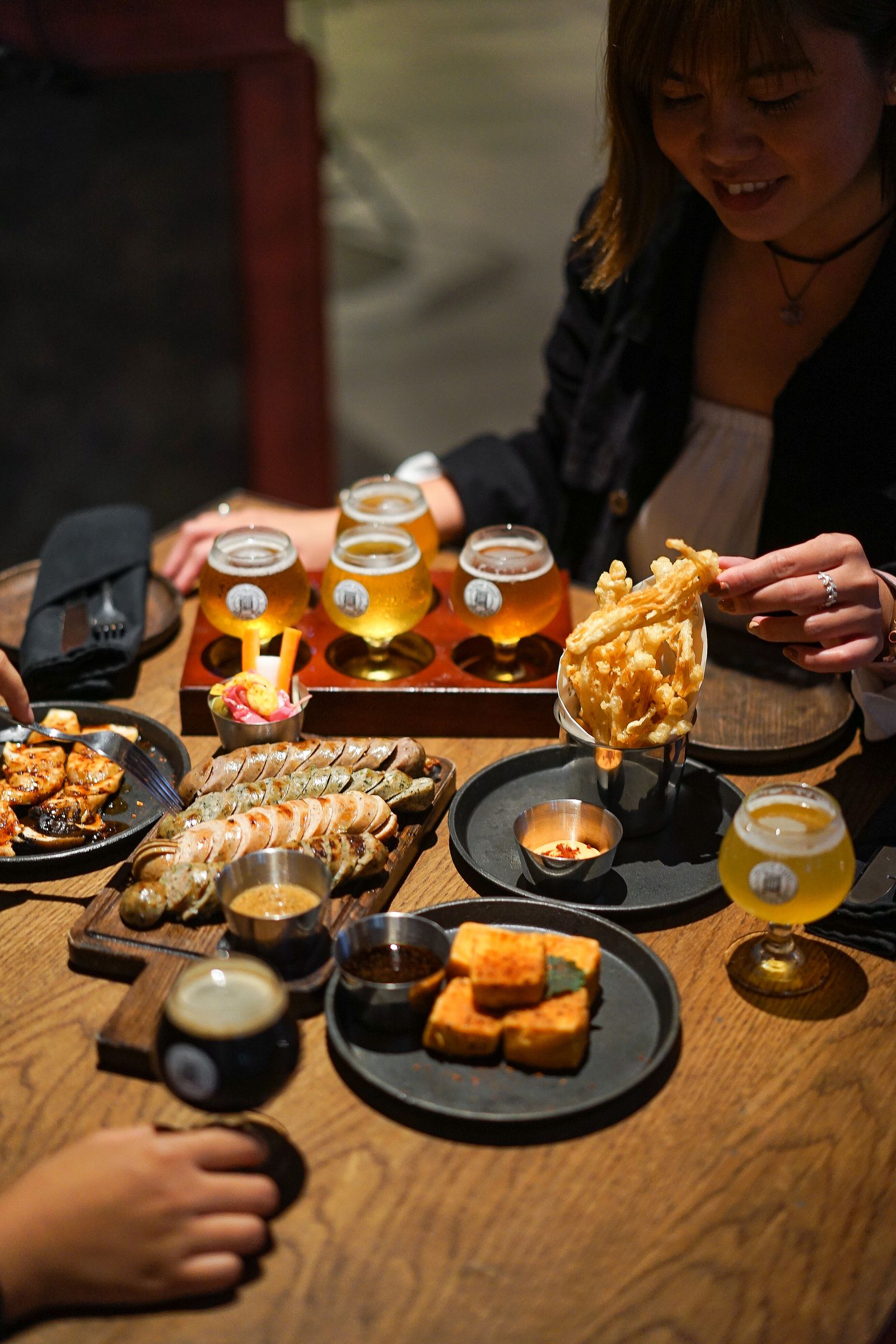 Pasteur Street reveals to Saigoneer that there are some differences in how locals and expats eat and drink. For example, the Vietnamese prefer to order dishes that can be shared. The brewery's head chef focused on this when designing their most expansive menu yet. A wide selection of pork, chicken, duck, and even snail sausages have been unveiled alongside chicken wings, fried potatoes, salads, and crispy tofu. And unlike the Thao Dien taproom, which caters to foreigners and thus offers a collection of hamburgers, the Xuong Bia taproom opts for plates of sliders that an entire group can enjoy.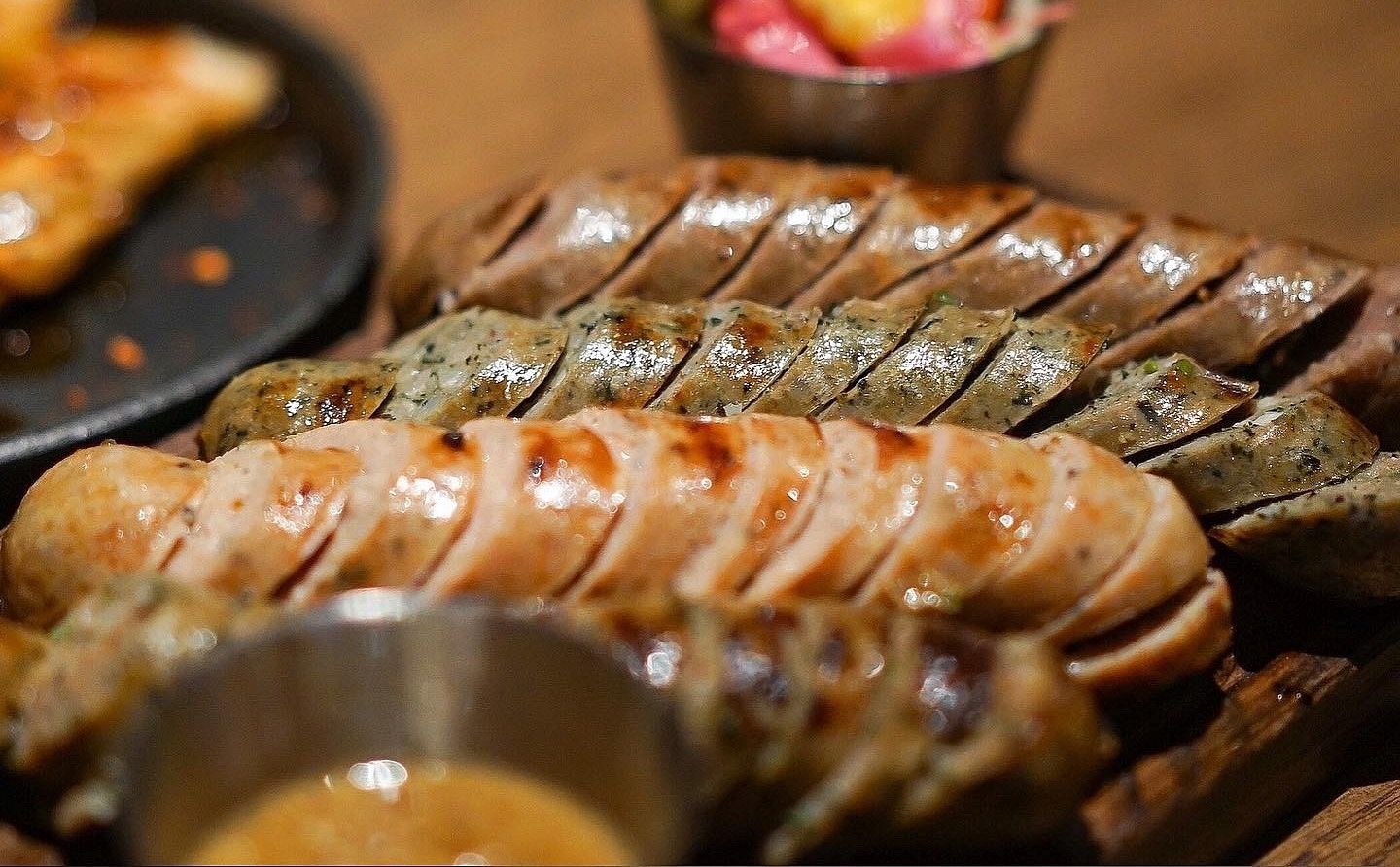 The share-able menu and the taproom's layout is perfect for large groups - whether it's to celebrate a holiday, participate in team-building, toast a business milestone, or simply enjoy a night out. Tailored food and beverage packages are an ideal way to give people a little bit of everything, and the Pasteur Street team is eager to offer suggestions on what portions and pairings to select.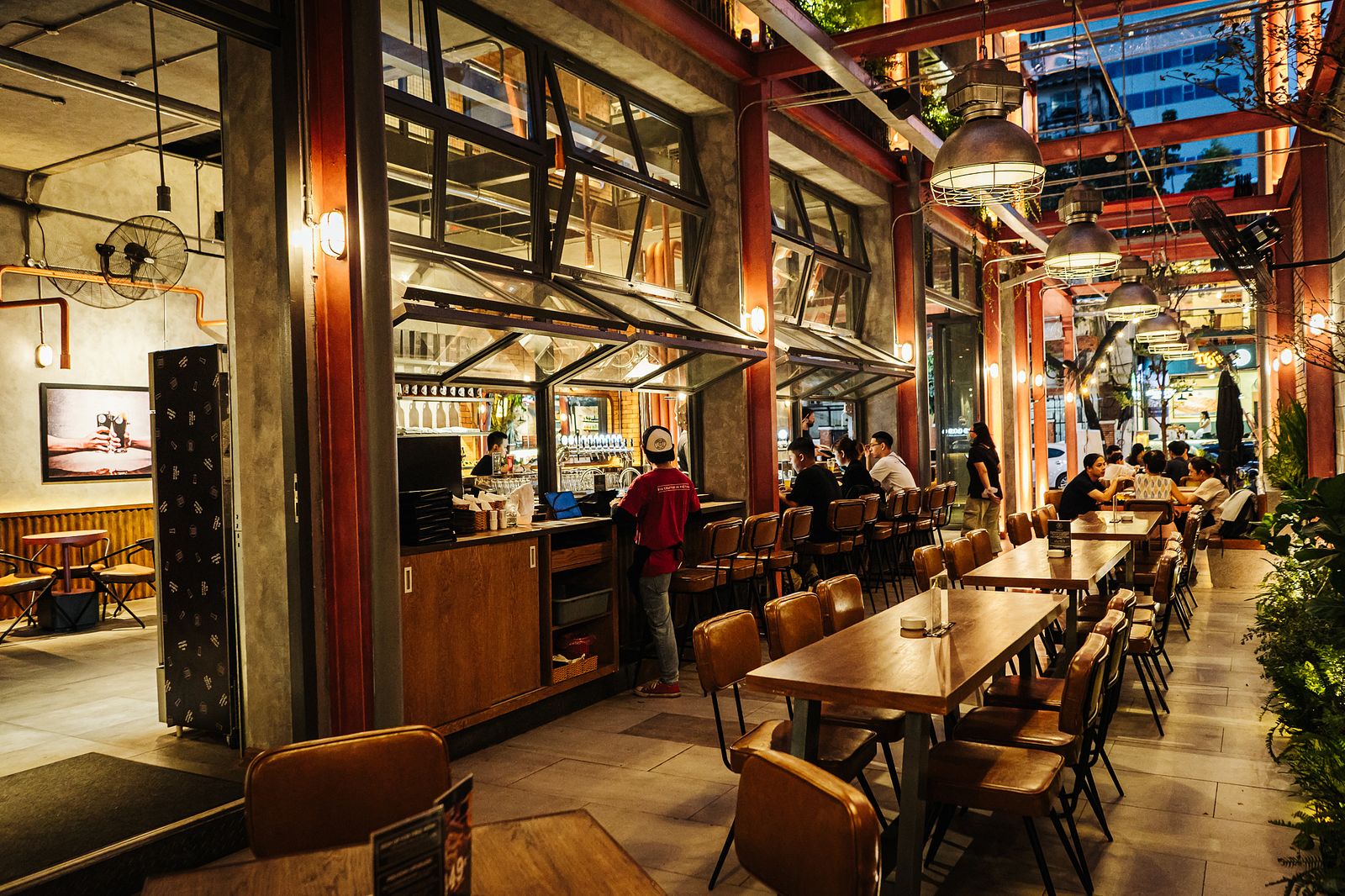 For every VND 2 million spent, every group can enjoy a complimentary flight of beers, allowing visitors to try as many new beers as possible. And with 20 taps, the Xuong Bia location can offer more unique brews than any other venue. Such distinction also makes it a great place to launch new concoctions such as the recent POG Lager, which features passionfruit, orange, and guava notes. The fact that locals tend to opt for sweeter, fruitier beers made it an obvious selection to help launch the new taproom.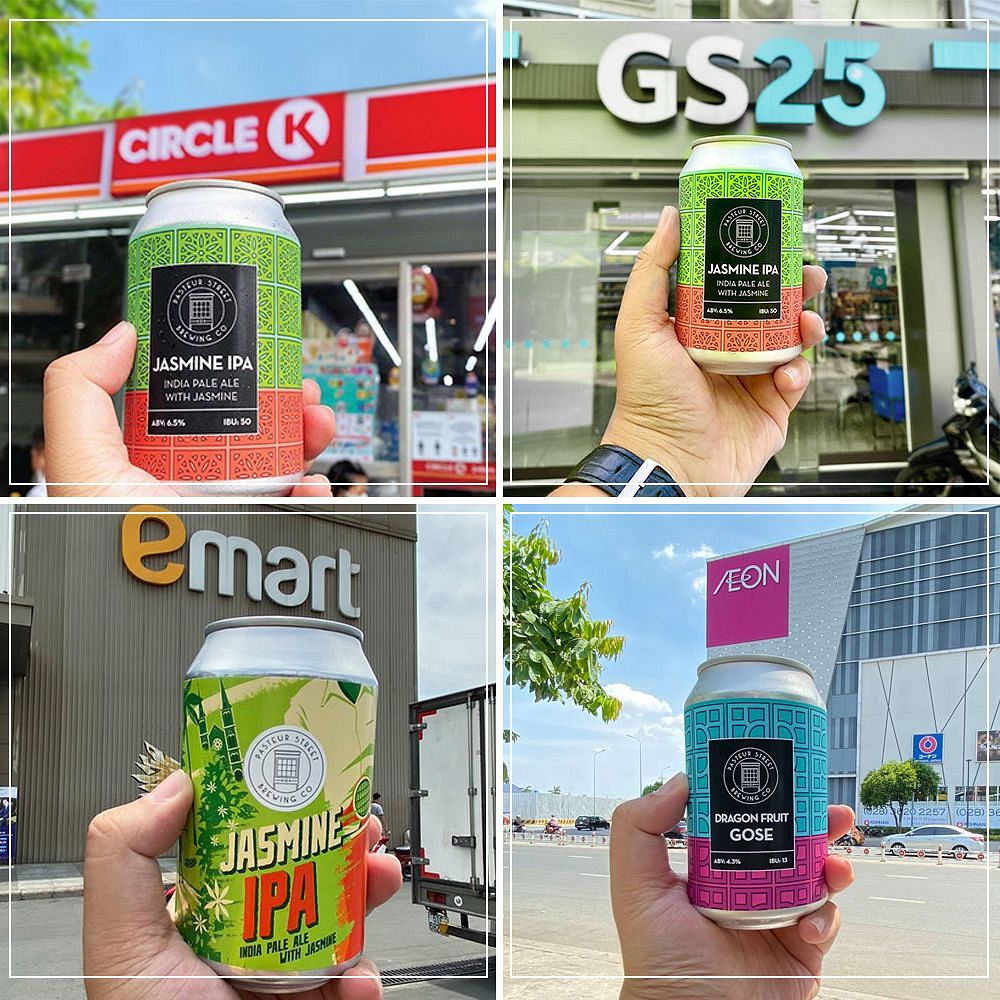 In addition to this new venue, Pasteur Street has had a busy year indeed. Despite the challenges presented by the COVID-19 pandemic, they have implemented a variety of new ideas. For example, they rolled out a free membership club that offers a complimentary beer and a birthday voucher for all new registrations. A premium version of the club provides weekly 2-liter growler fills, first access to new beer releases, and weekly discounts. Moreover, Monday through Thursday, every taproom is now offering a 50% off happy hour from 5-7 pm. And, even more styles of their beer, contained in newly designed cans, can be found in a more significant number of convenience stores across the country.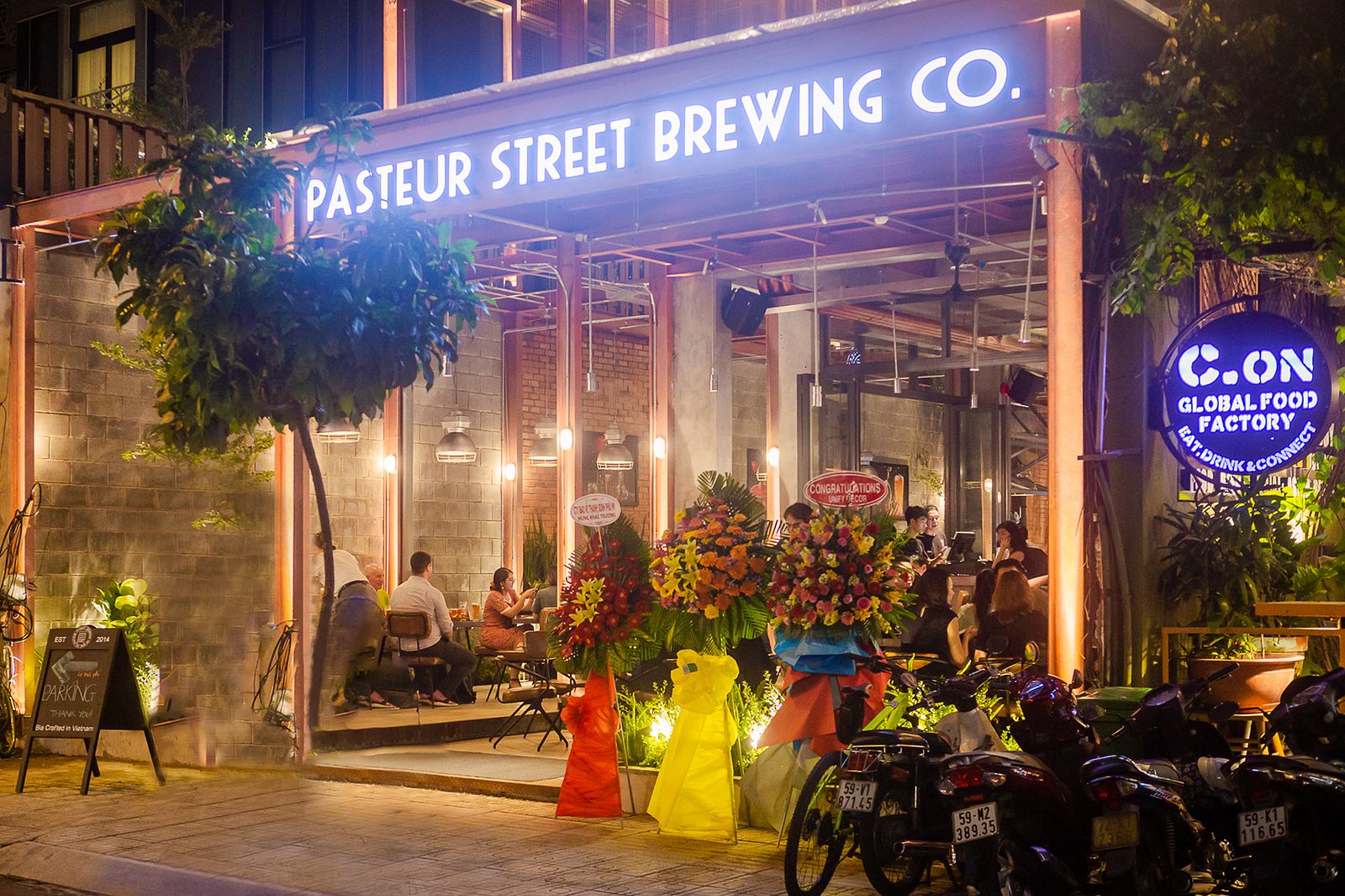 Since opening earlier this fall, about 90% of the guests at the Xuong Bia taproom have been Vietnamese. It's a figure the brewery reveals with pride, as the goal has always been to introduce craft beer to local communities. The new location is a testament to how popular the beverage has become, and a sign of optimism for the industry here in Vietnam.