No one thinks about the food when going to a club. But why not? Couldn't an evening balance the extravagant and unexpected flavors associated with fine dining and the chill, carefree atmosphere created by live DJs, hip guests and trendy decor?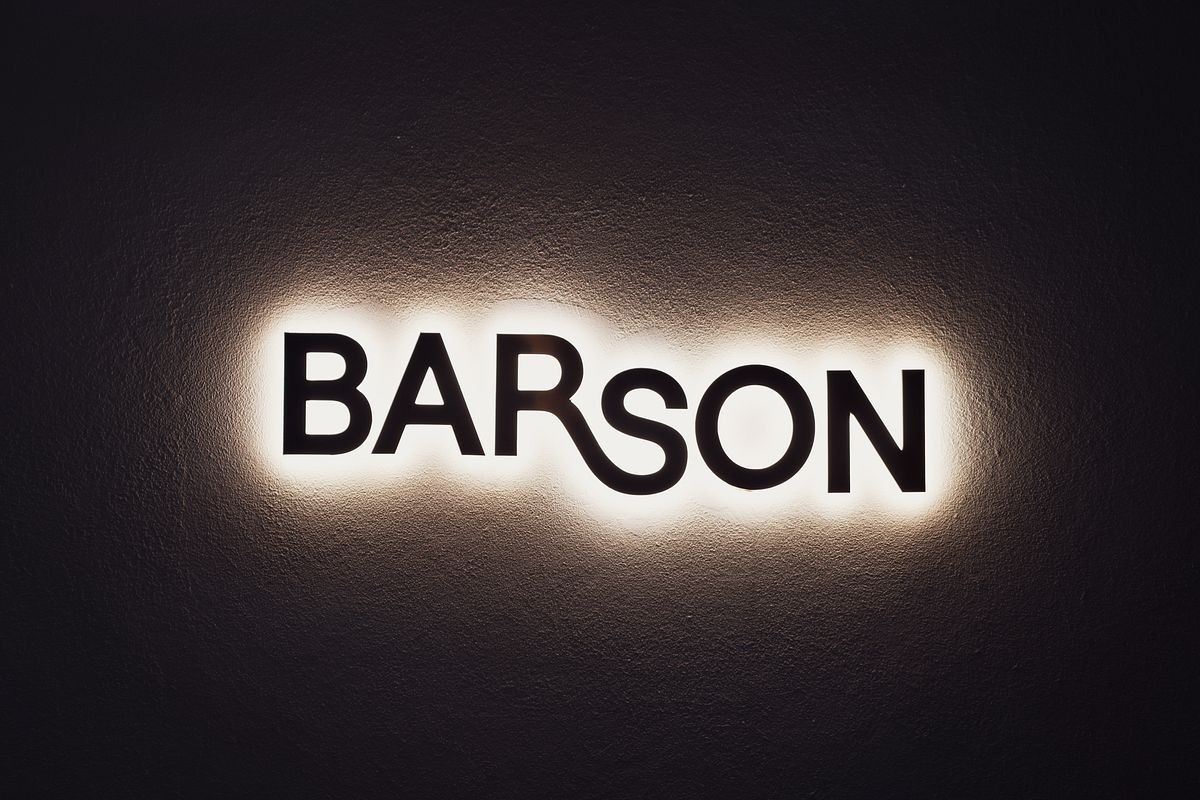 BARSON makes a strong argument that upscale food pairs perfectly with sophisticated, tropical party vibes. Recently opened in the completely re-designed ground floor of Le Méridien Saigon in District 1, the space aims for people that consider themselves "too old to go to the club, too excited to go home."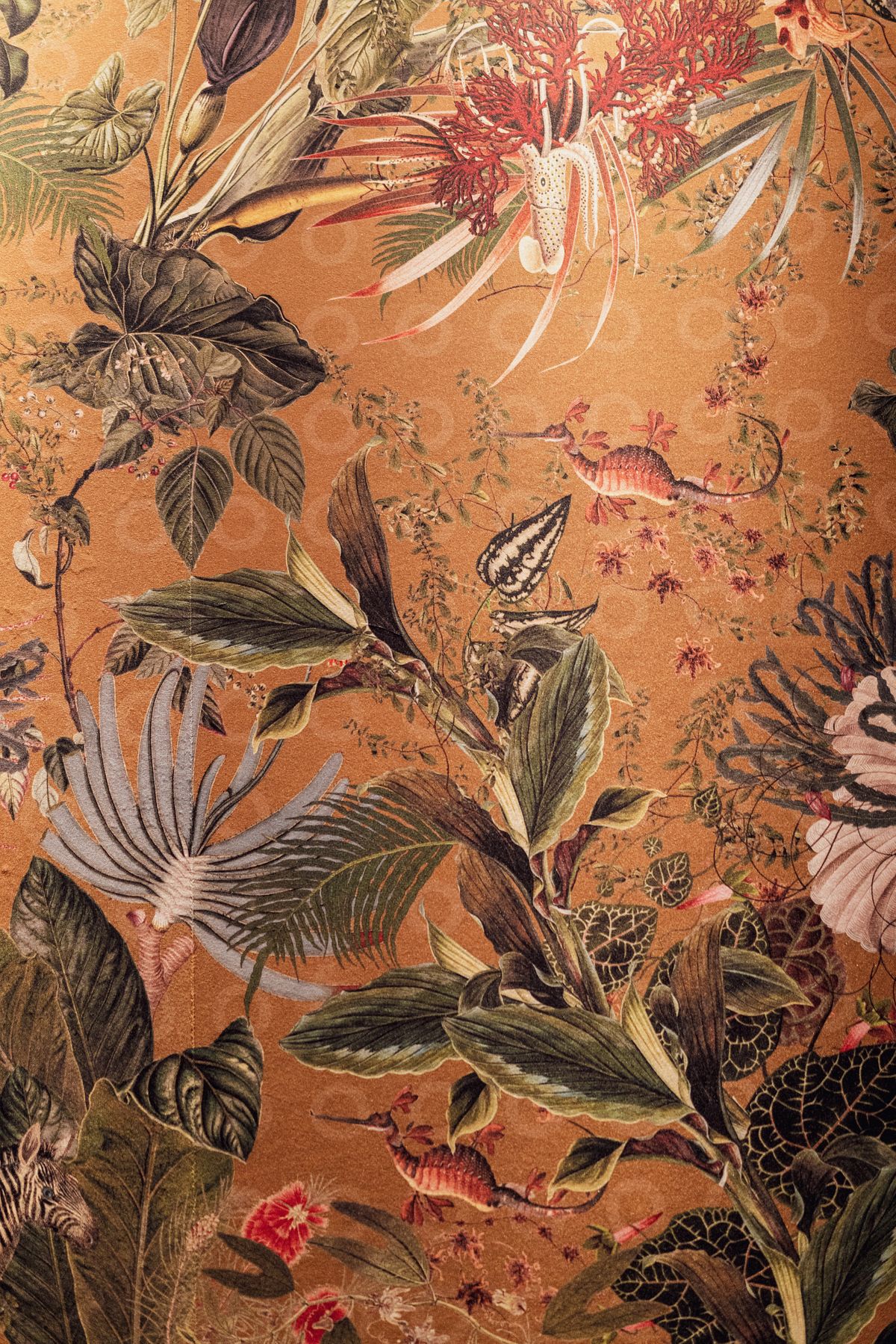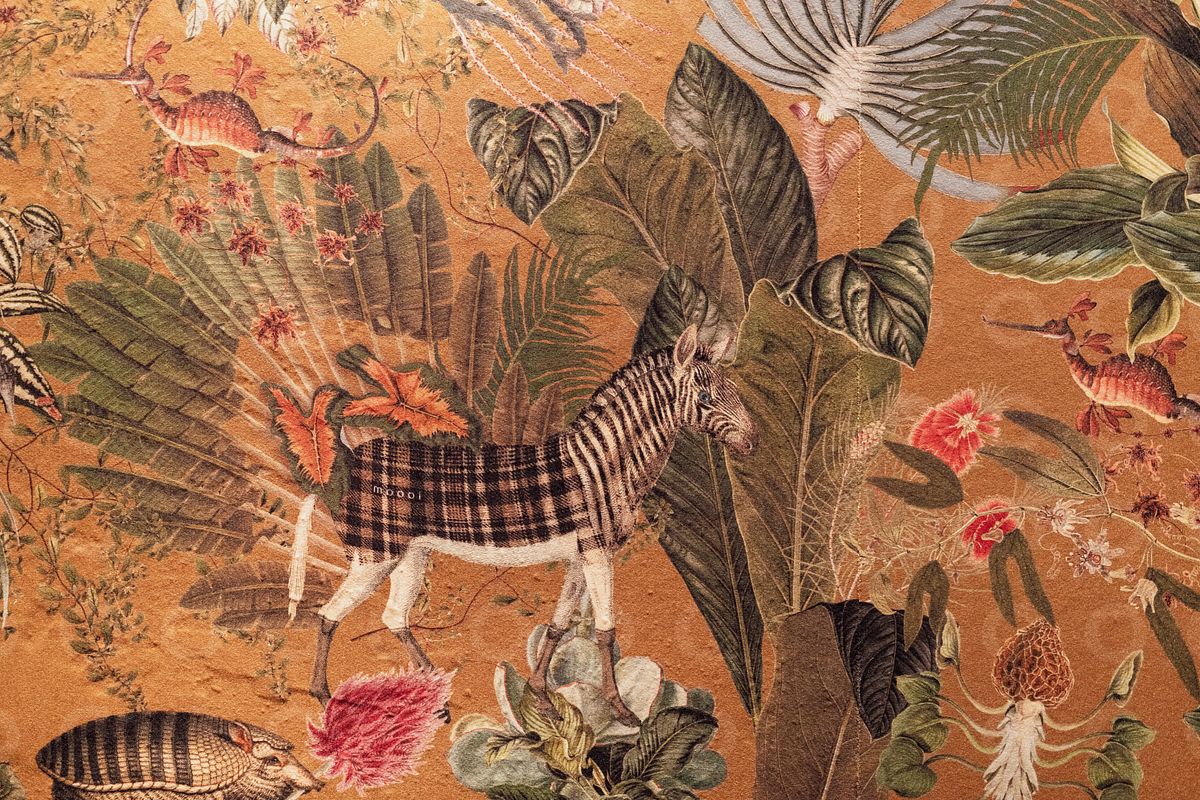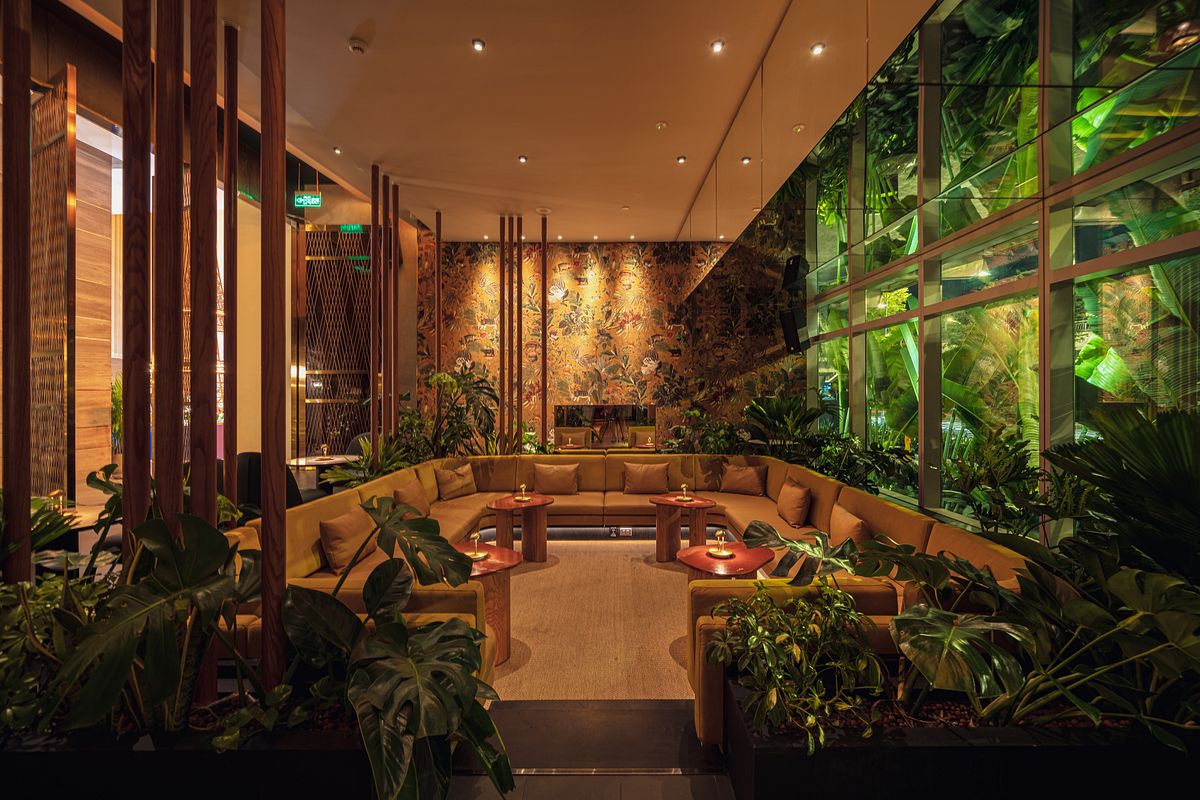 Upon entering, Saigoneer was immediately struck by the lush jungle ambiance. Plants flourish around a recessed seating area where cozy couches stretch beneath surreal wallpaper featuring sloths clutching grapes, squids serving as flower pots, leafy seadragon, armadillos and other creatures you'd swear were extinct if you didn't know better. An enormous wall hanging made with interlocking roots suggests that BARSON takes the ethos of a tropical forest and makes it extravagant. The outdoor space offers fresh air and a view of the night sky accompanied by the greenery that one typically associates with secluded valley groves.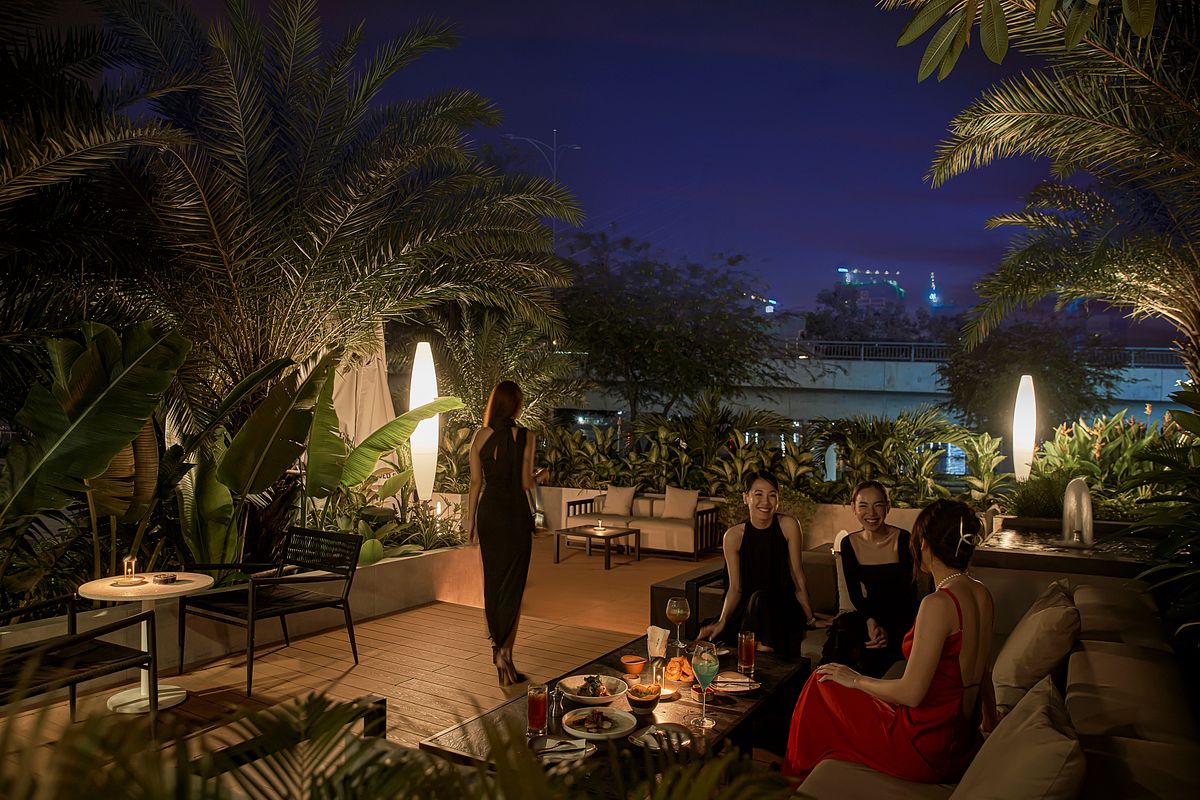 During our visit, the medley of up-tempo jazz, dance and electronic music struck the perfect balanced groove between energized and zoned out, played at a reasonable level so we could carry on a normal conversation or get lost in the tunes. Groups of friends unwinding after a long day, couples enjoying a relaxed date night, travelers in search of modern Saigon at its most forward-looking and people hoping to embrace a weekend's raucous energies will all feel at home at BARSON any night of the week.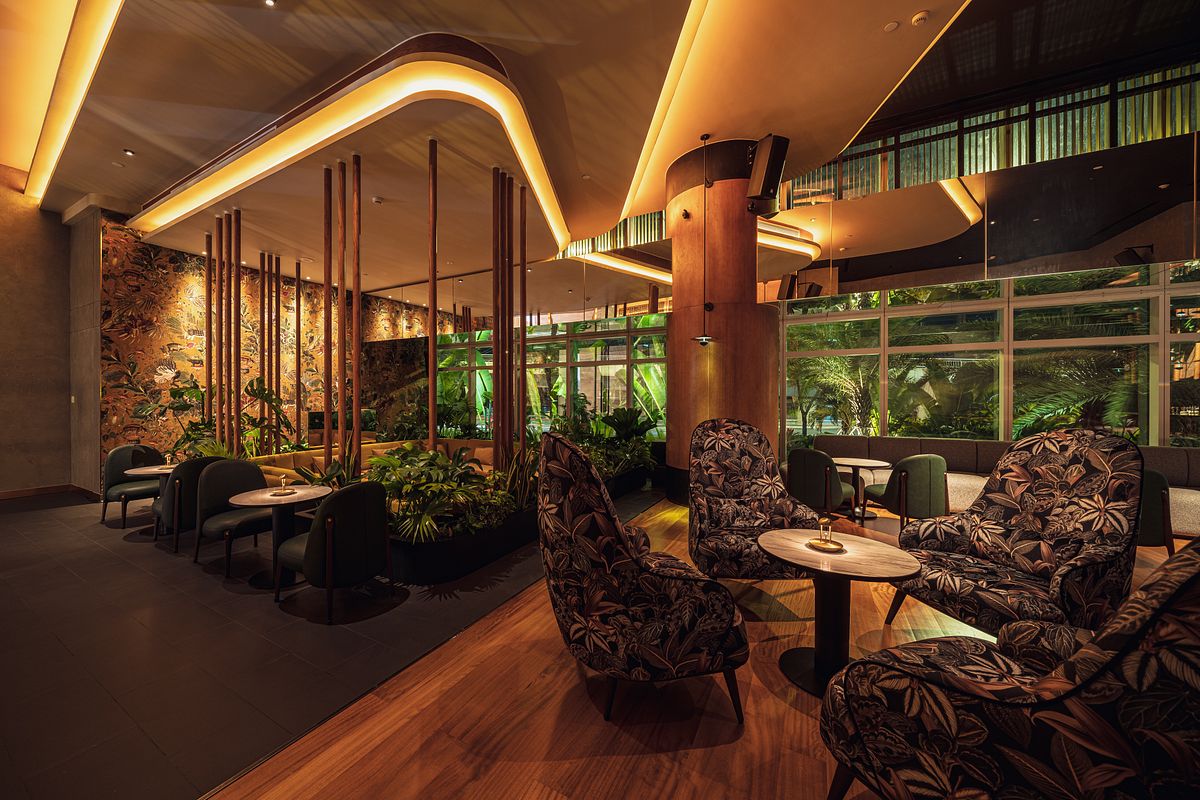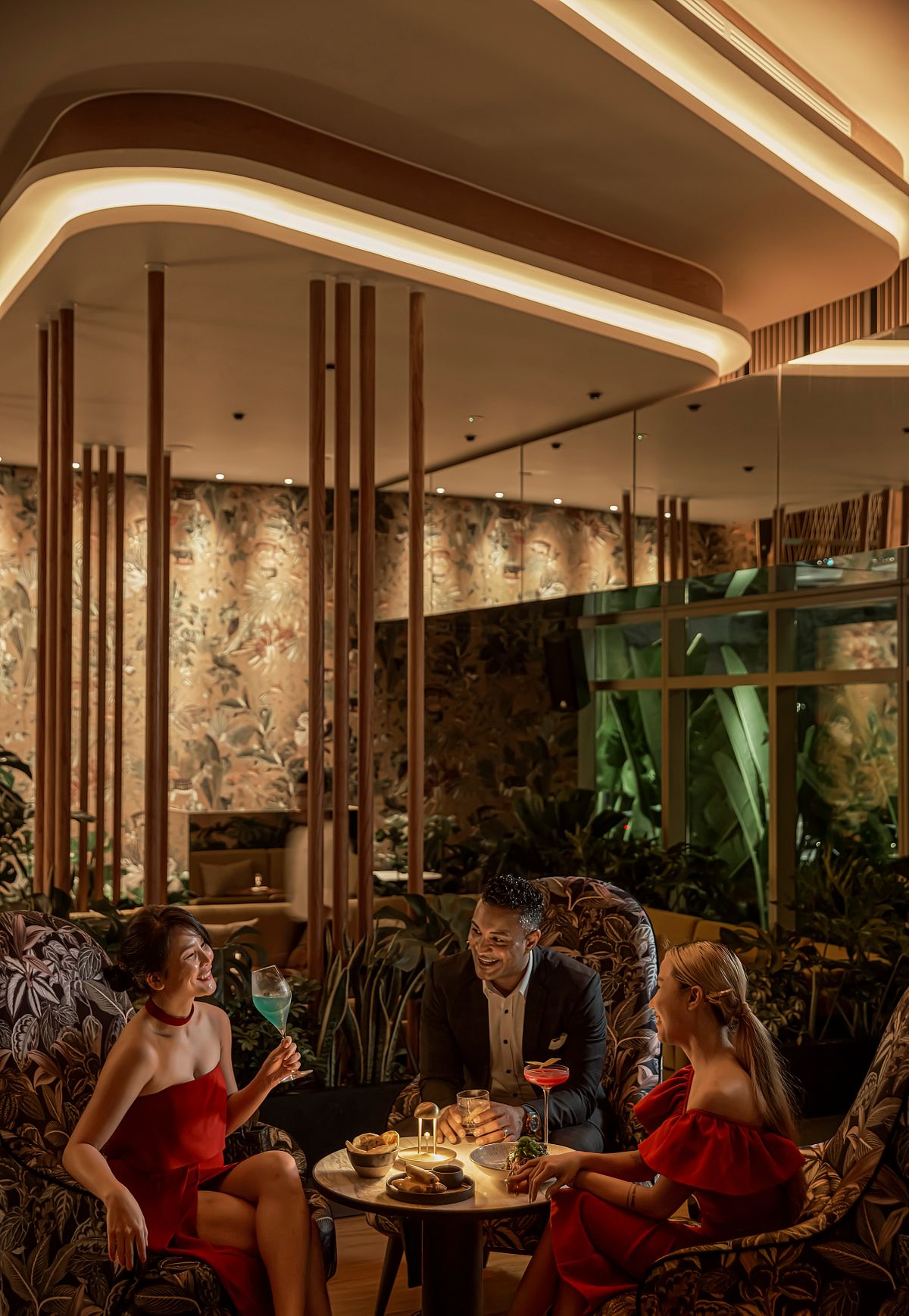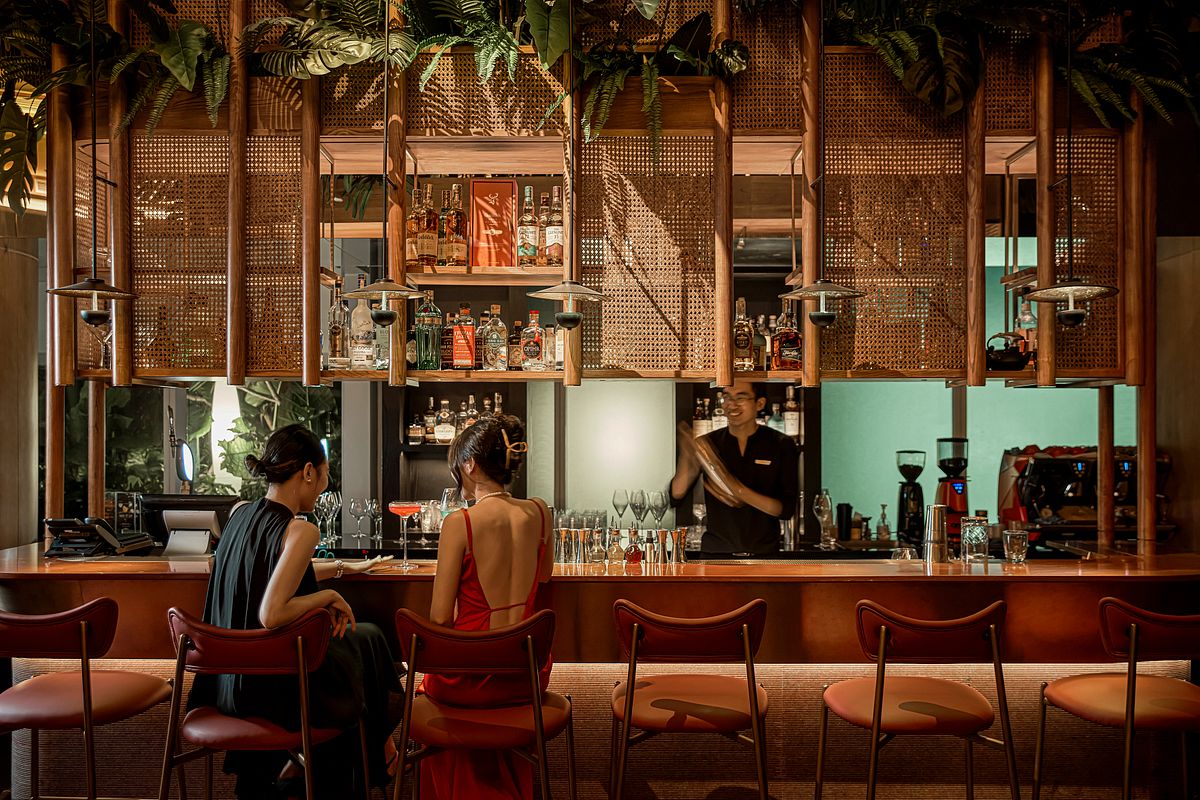 BARSON's talented bartenders can prepare any standard drink you may have in mind, but its worth seeking out one of the cocktails they concocted to pair with the venue's unique vibes. The Ananas Old fashioned, for example, blends spiced and coconut rums with a bright flourish thanks to pineapple-infused whisky. It's a pleasantly tropical take sure to win over devotees of the standard cocktail. Moreover, the Lotus Negroni praises the beauty of simplicity via the fragile elegance of a lotus blossom added to the refreshingly bitter base. And for those keen on a photogenic pour, the Tropical Margarita features a bright, creamy foam that matches the drink's buoyant flavor profile.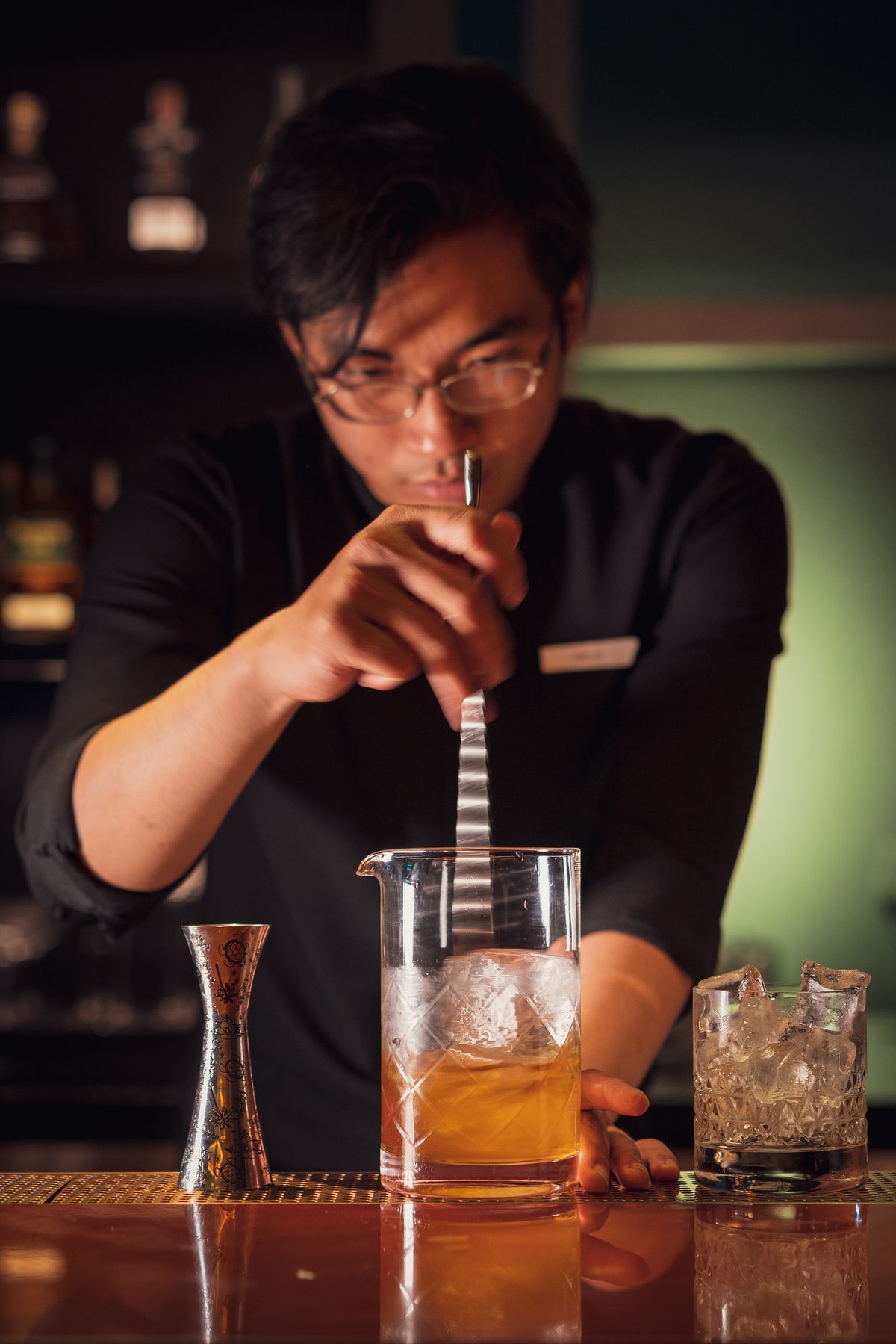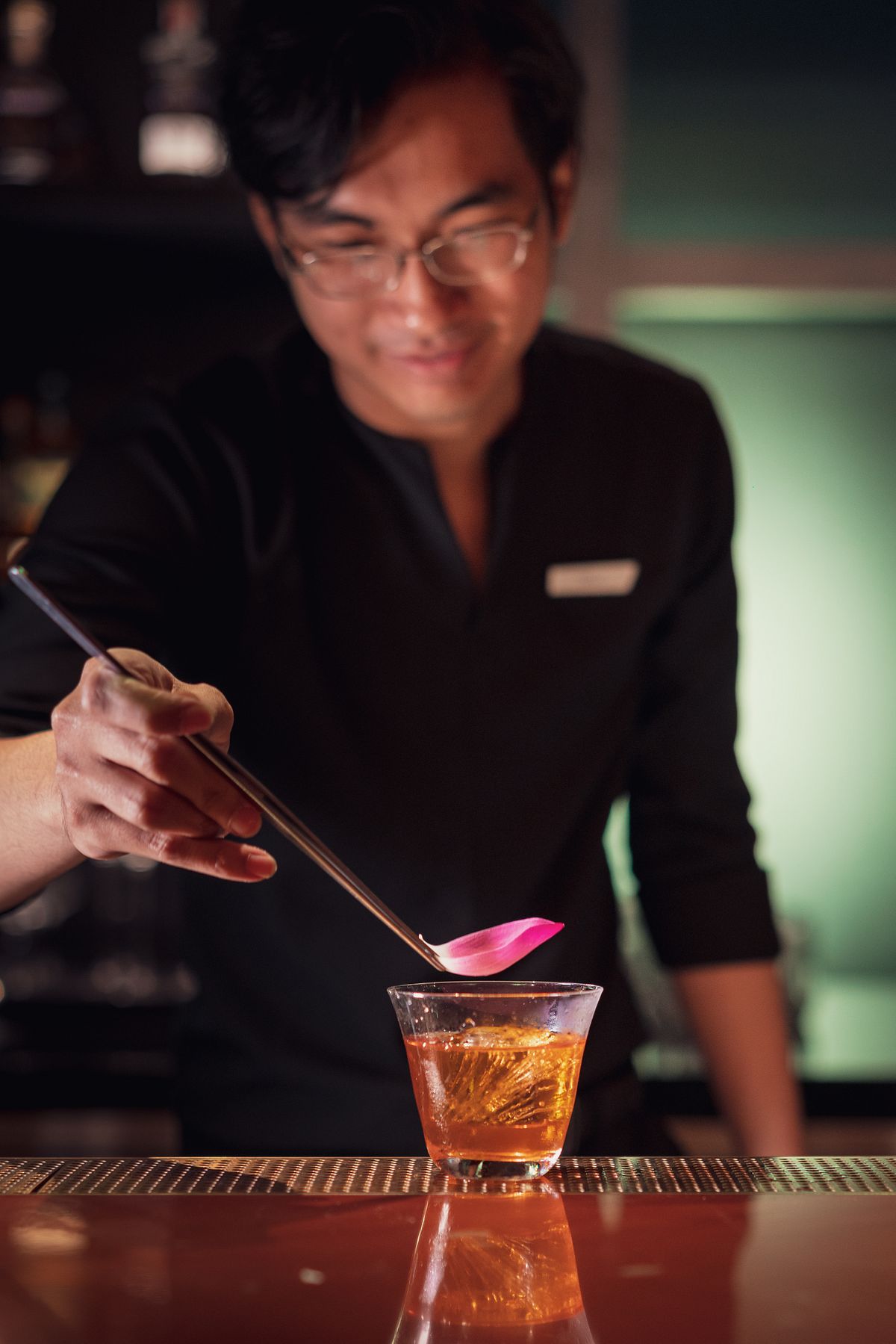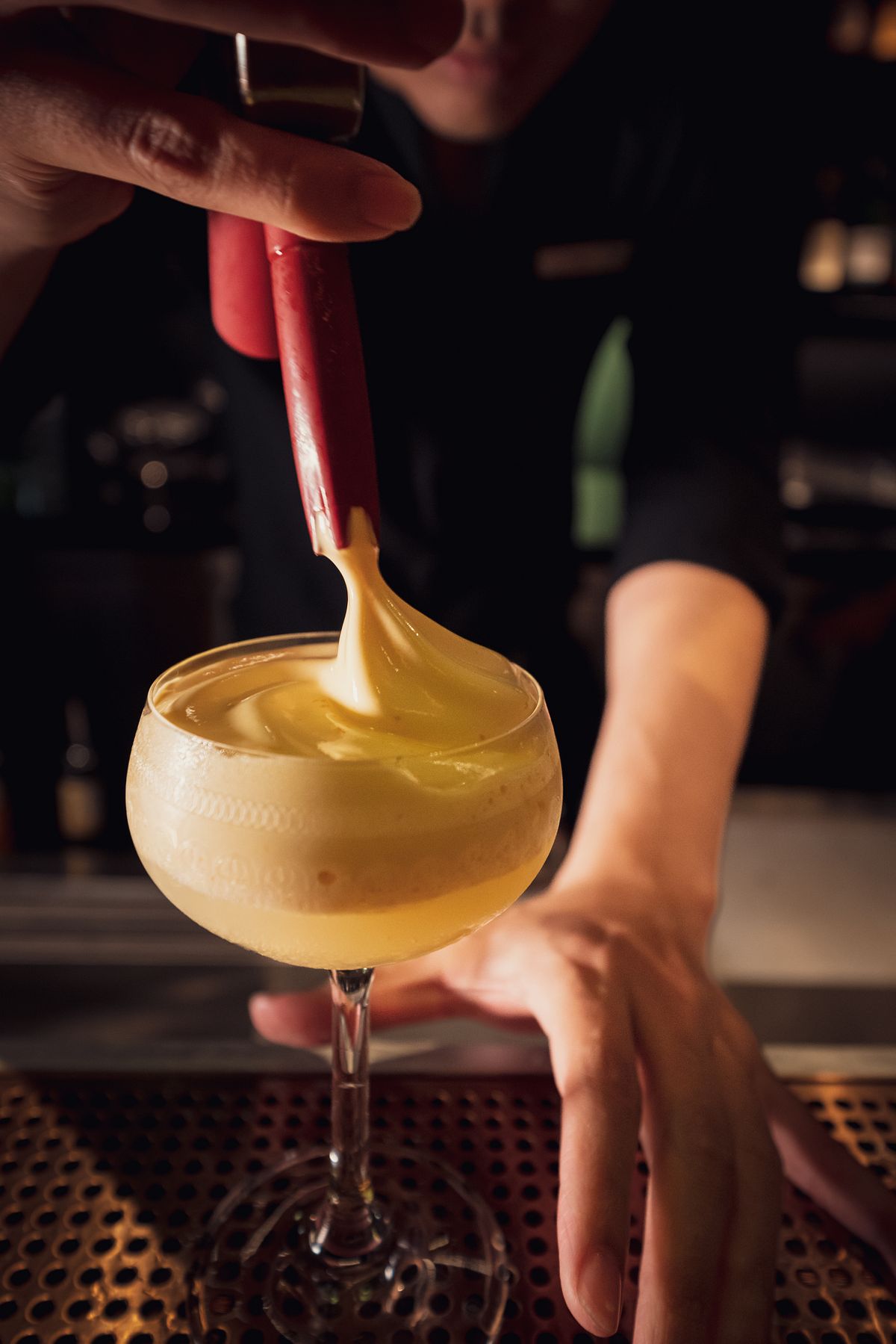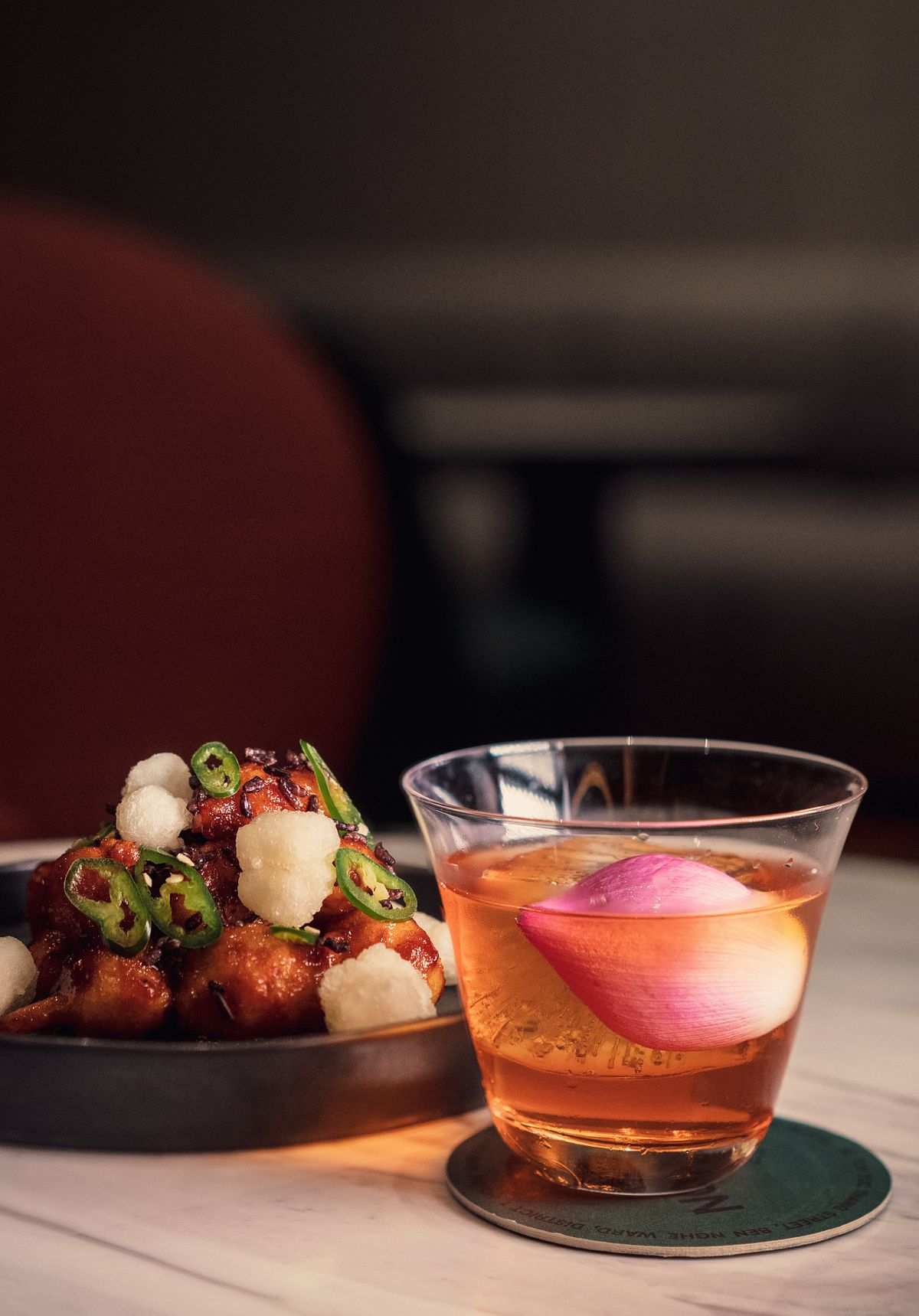 Because one doesn't typically go to drink and dance at a fine dining restaurant, they don't expect the food at bars to live up to that standard. But rather than seeing it as an afterthought, BARSON considers its culinary items an integral part of the experience. The concept is perhaps best understood via the menu's most surprising dish: the fried cauliflower. Crispy, slightly sweet, slightly sour and a bit spicy thanks to fresh jalapenos, it resembles Korean fried chicken in appearance, taste and texture but doesn't weigh one down the way actual fried chicken would. It's a perfectly filling and flavorful treat to give one the substance needed to keep an evening going.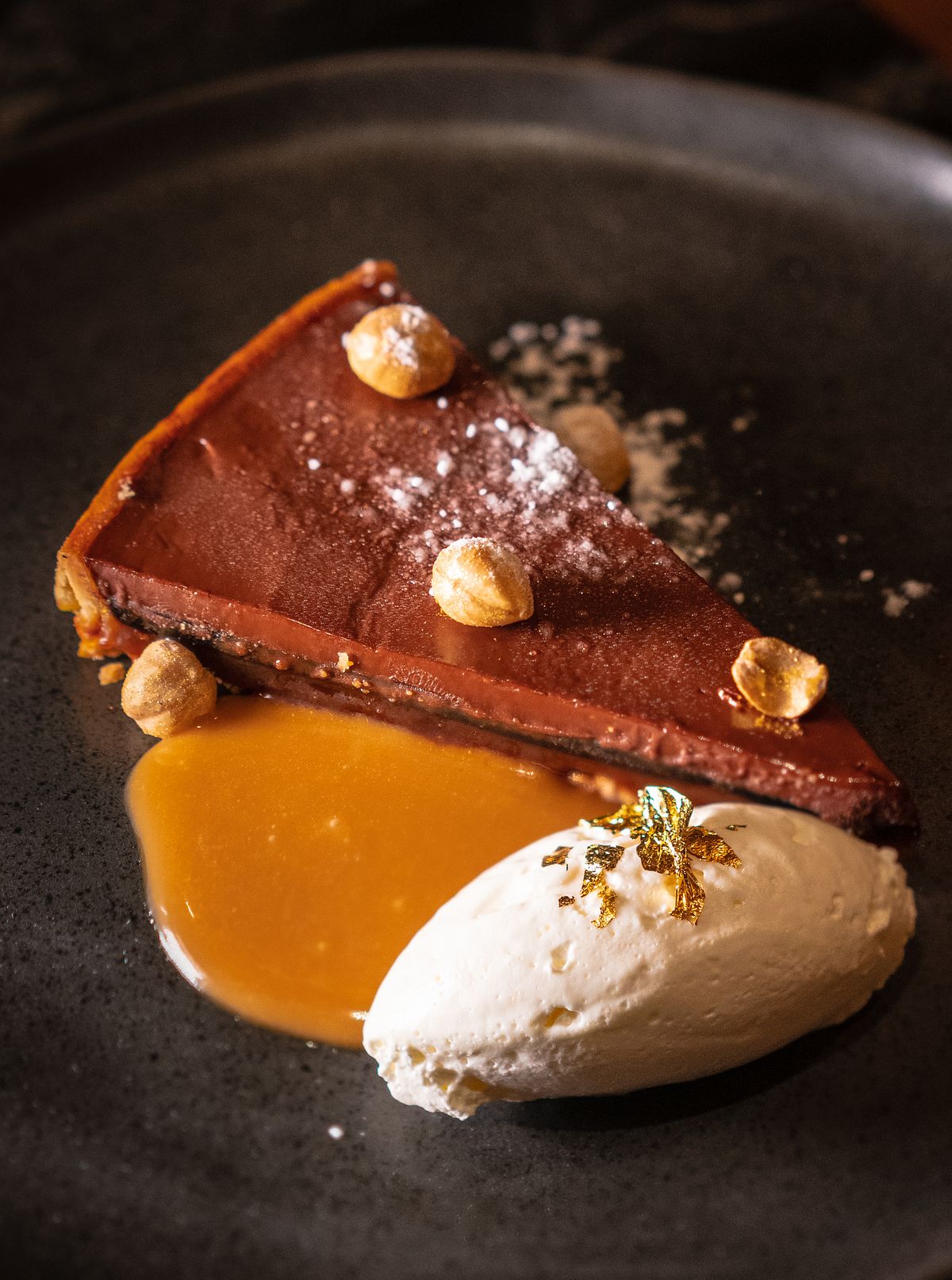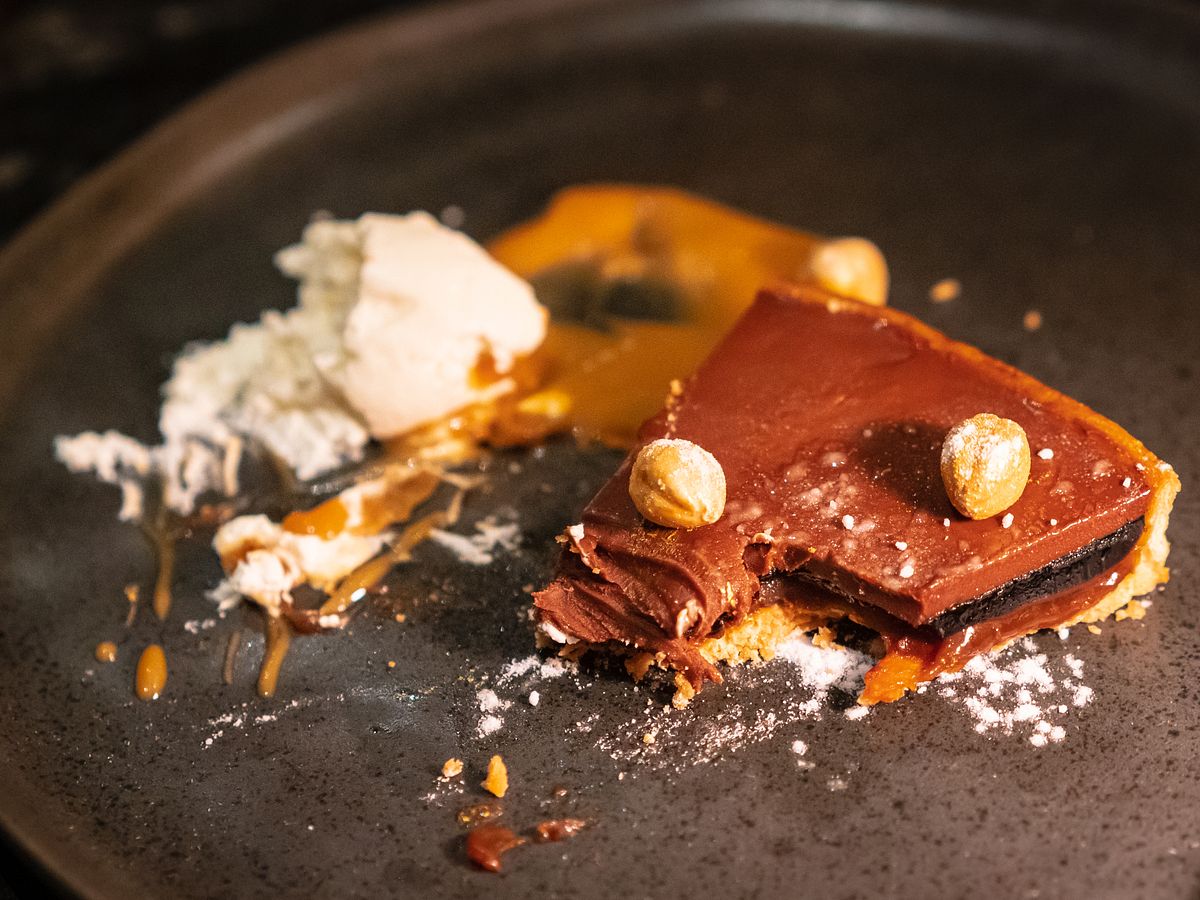 The chocolate tart is another stellar, unexpected treat at BARSON. Extremely rich, dark chocolate is layered beneath caramel and coffee with hazelnuts atop a light crust. The flavors and textures comes in waves demanding close attention. Meanwhile, designed for sharing and nibbling, the carmelized pork sprinkled with roasted corn and wagyu beef tartare with black sesame cracker reveal how familiar Vietnamese flavors can be crafted with upscale ingredients and elevated presentation to feel perfectly at home in the vibrant atmosphere.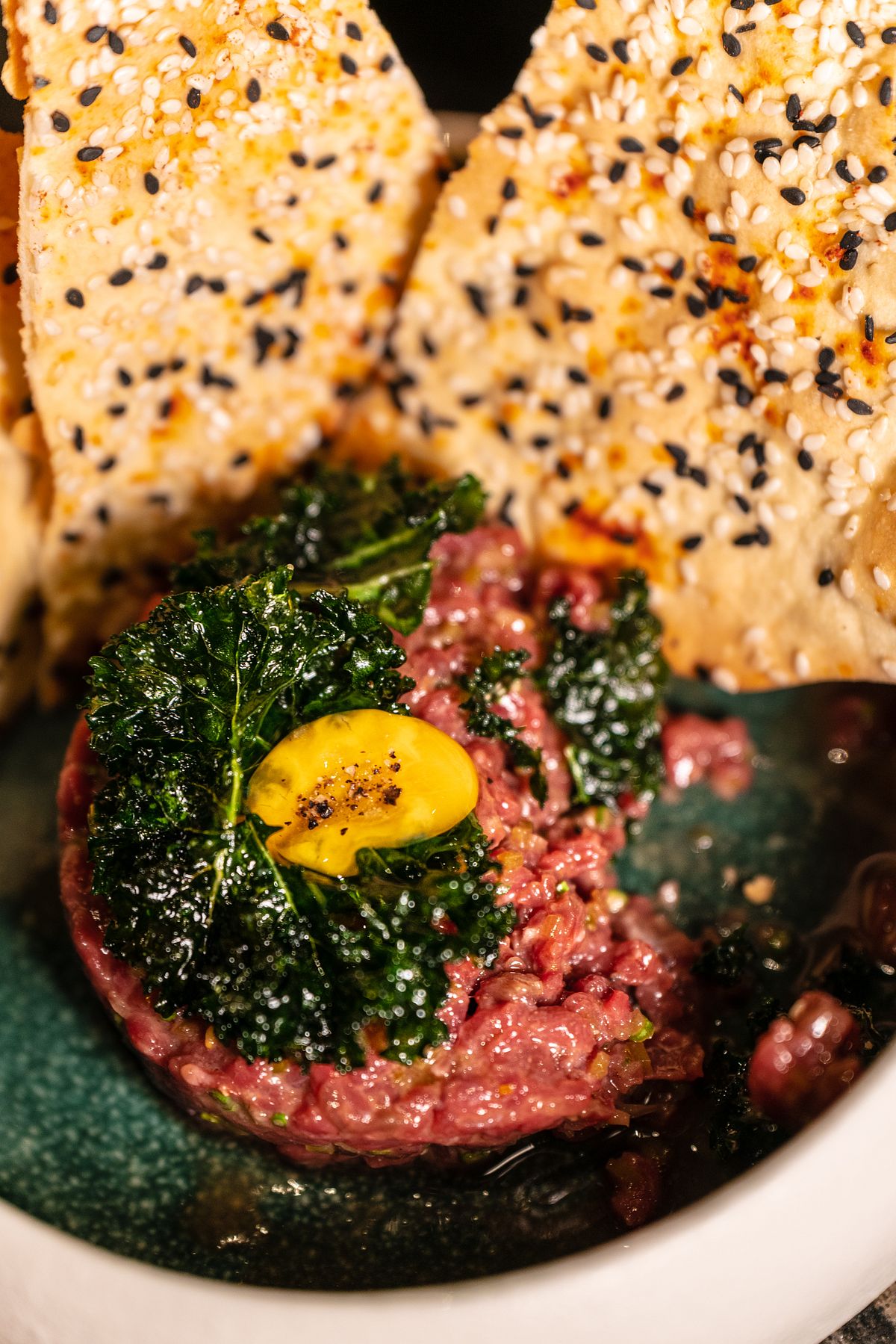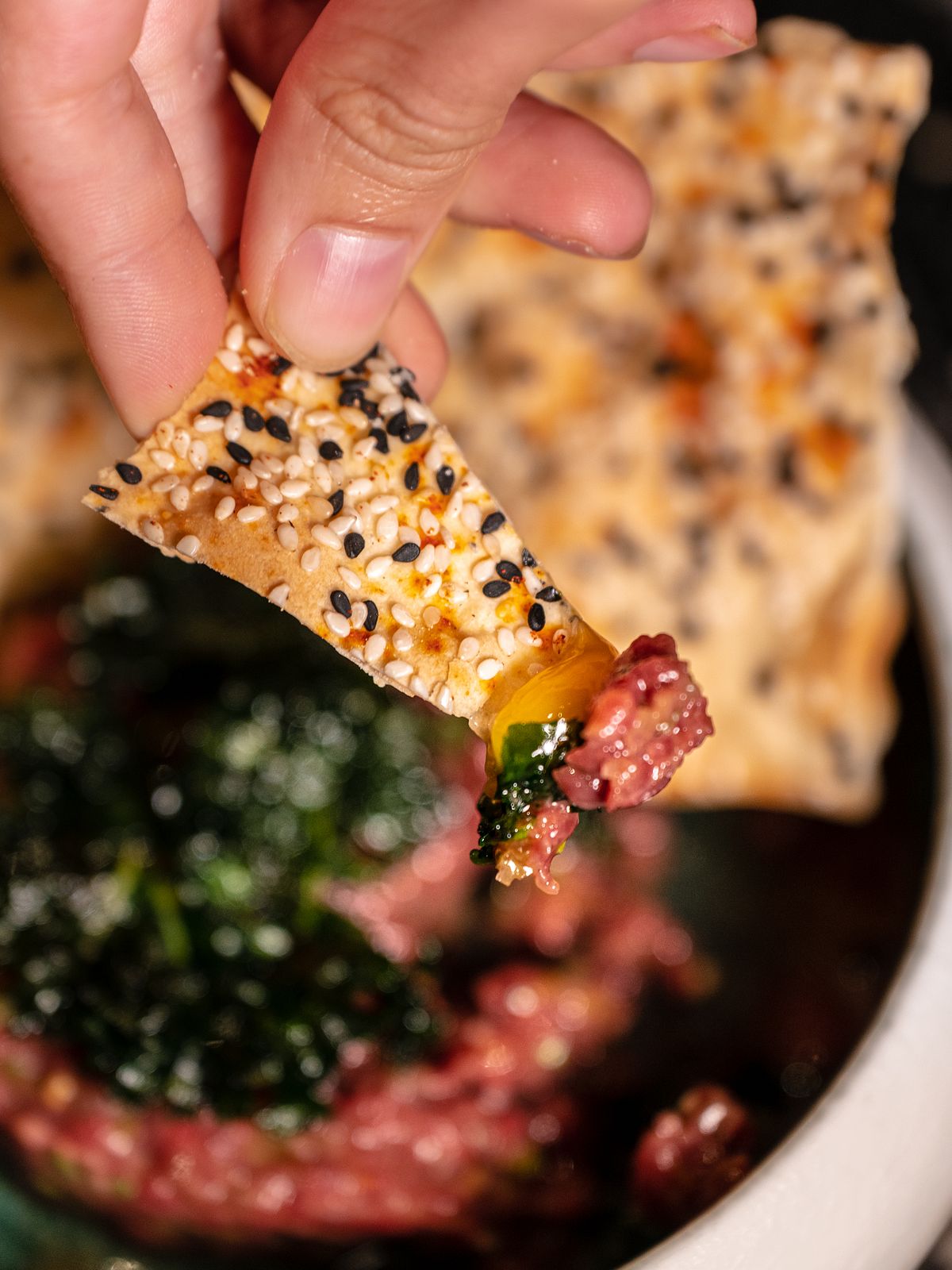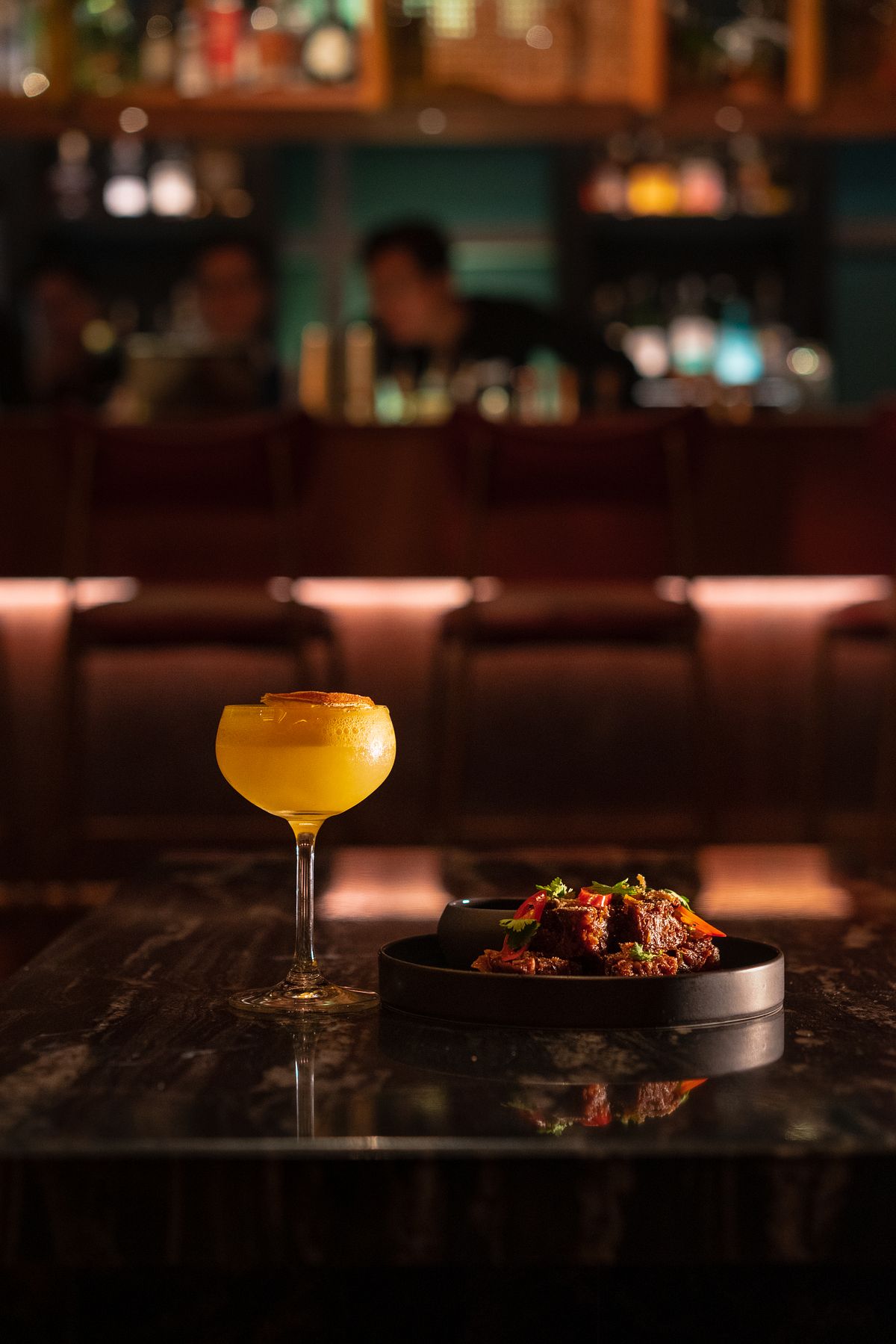 BARSON can be enjoyed any day of the week, but the best way to experience it may be during one of the routinely held events when people are coming to check it out for the first time, or returning as regulars. Every Monday to Sunday, select drinks are half-off from 5pm to 8pm making it an alluring space to stop off after work. Meanwhile, ladies enjoy freeflow drinks at 270k++/pax every Thursday night. And because the weekend allows for later nights with fewer inhibitions, live DJs keep the energy going every Thursday, Friday and Saturday.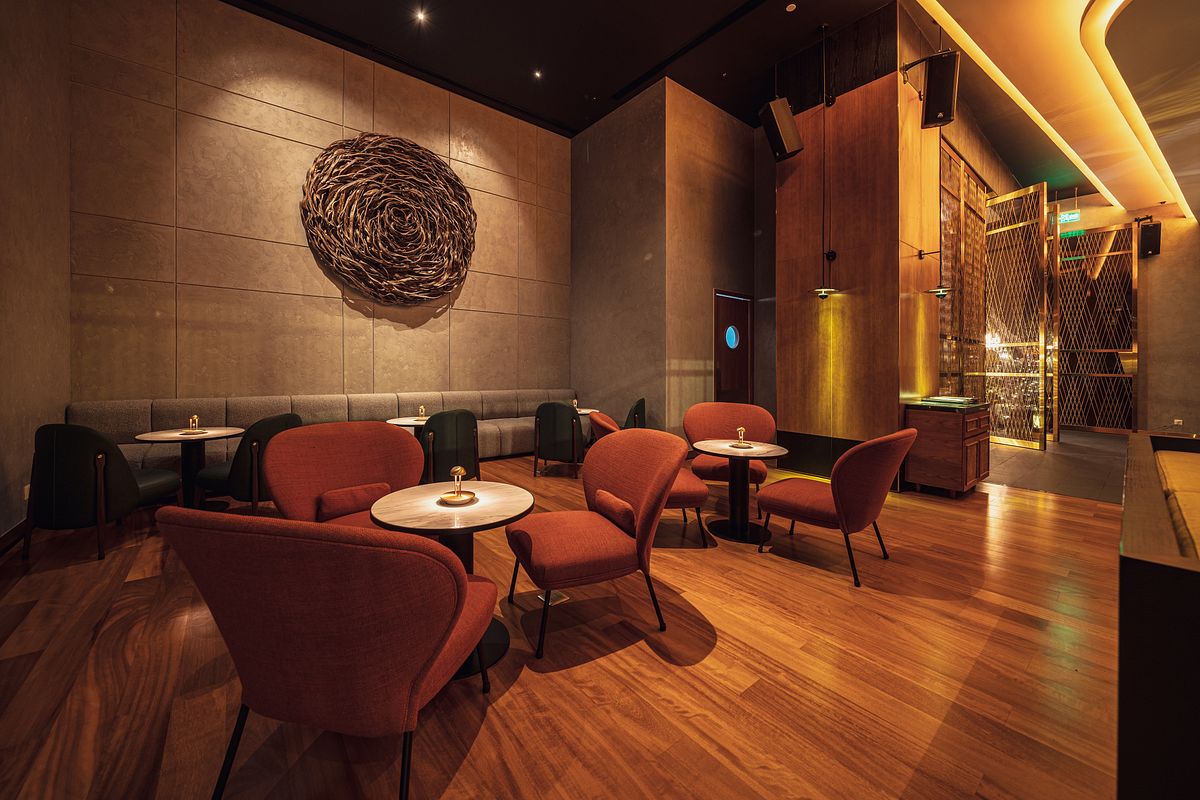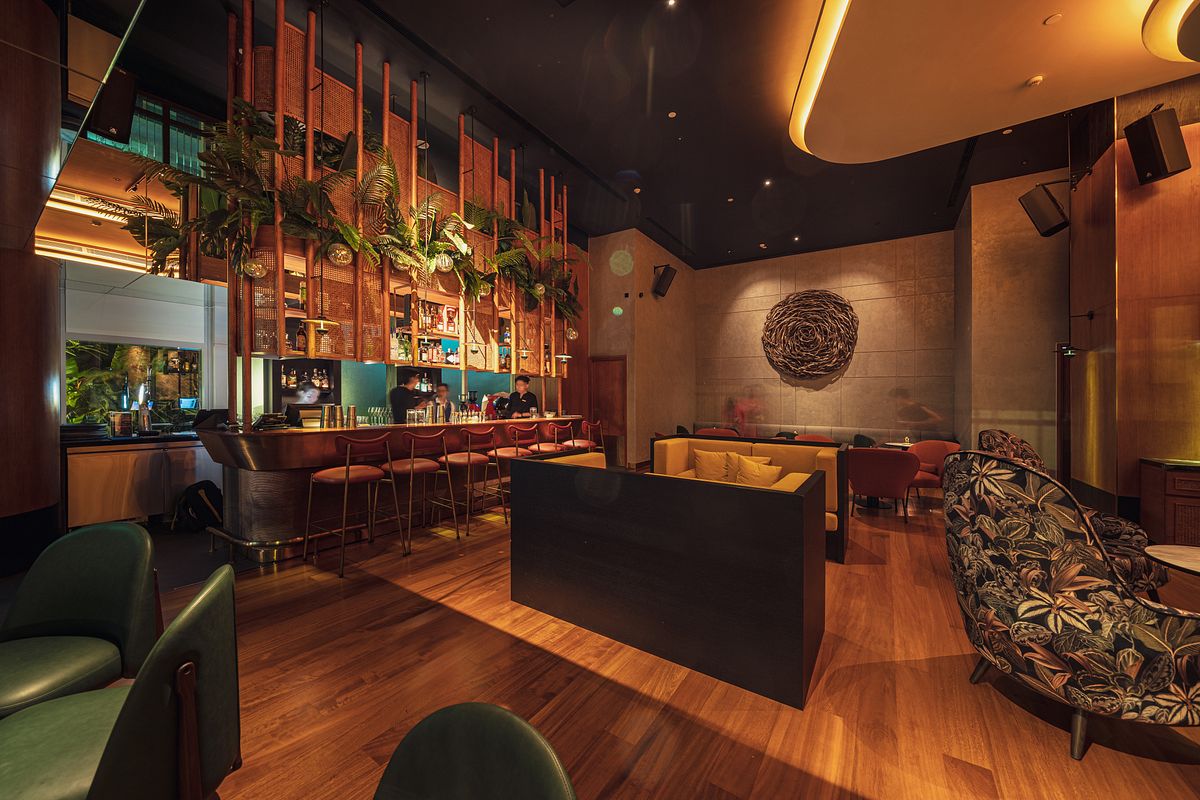 Saigon enjoys dynamic dining and nightlife scenes and it seems like every weekend features somewhere new to check out. However, few spots are able to seamlessly blend the culinary and drinking worlds. By providing elevated meals in a chill, charismatic tropical setting, BARSON is a must-visit for anyone looking to add some fresh intrigue to their evenings.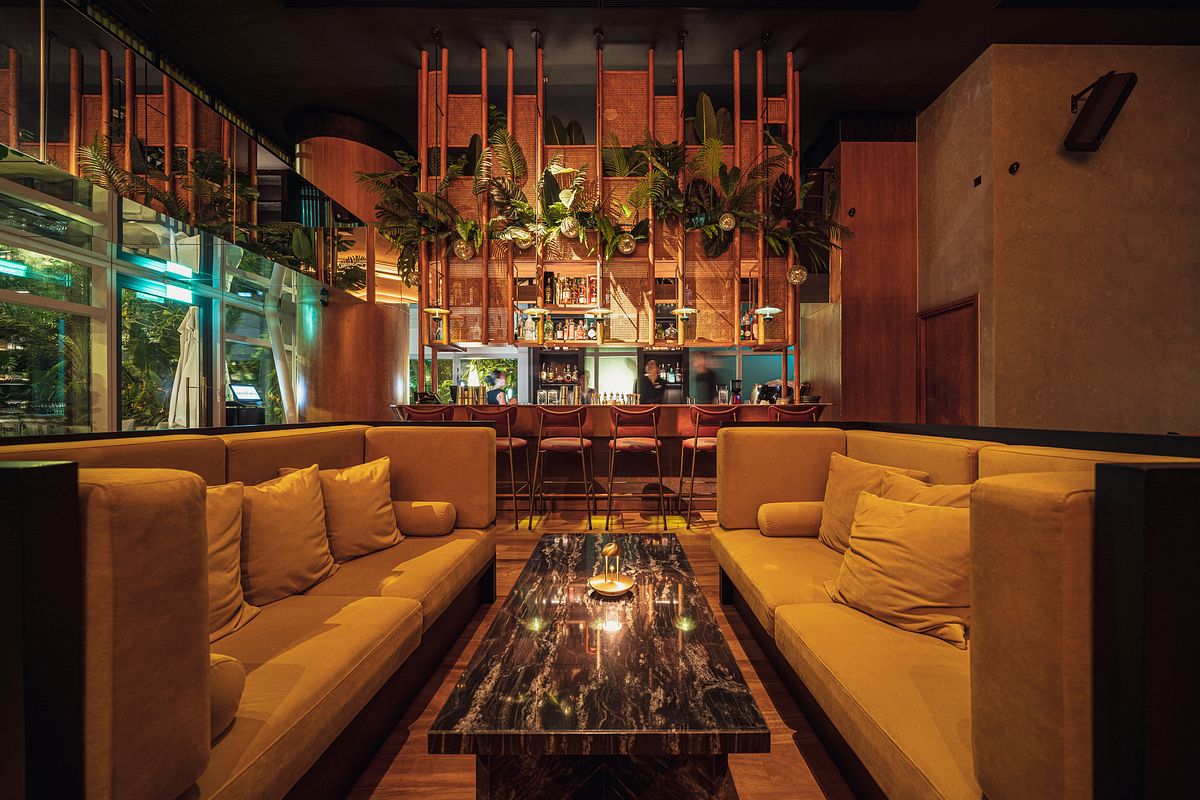 055 922 7766
3C Đ. Tôn Đức Thắng, Bến Nghé, Quận 1, Thành phố Hồ Chí Minh