The whir of a sewing machine accompanied Thao's childhood mornings.
On her way to school, she would walk past piles of colorful fabric in the small tailor shop her mom operated out of the first floor of their Da Nang home. Small family businesses have been common in Vietnam for centuries, but Thao has expanded her mom's livelihood into a thriving, multi-store operation named Real Clothes, whose success reflects dynamic trends in Vietnamese consumer culture.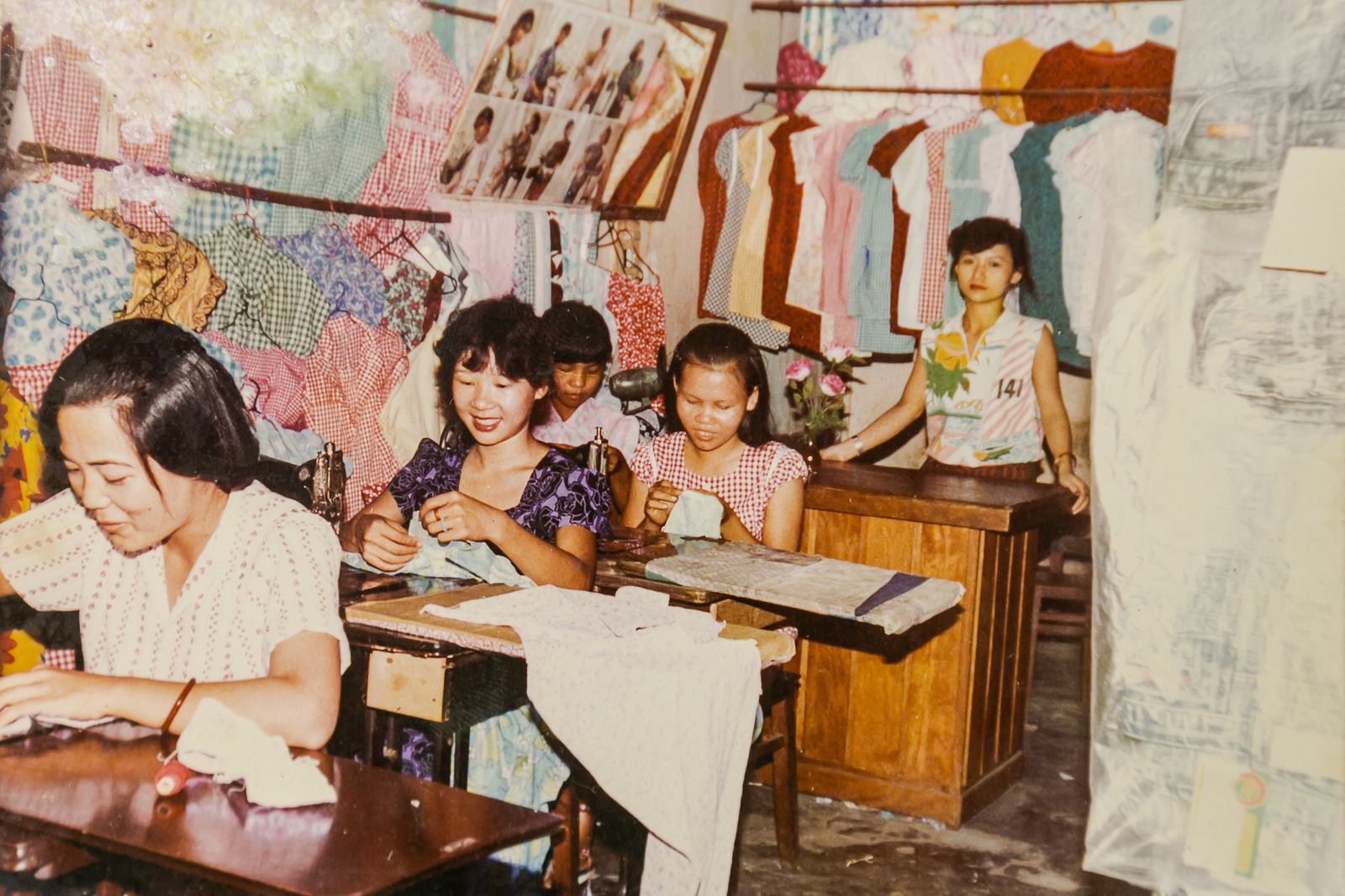 Thao never planned to follow in her mother's footsteps, acknowledging what a difficult and underpaid profession making clothes can be. She tells Saigoneer, however, that after studying in the US and obtaining a degree in commerce from an international university in Saigon, she found herself in a lucrative but unfulfilling finance job. During her frequent hours of office downtime, she thought up a way to help her mom and occupy her day.
People rarely prioritize the clothes they wear to work, compared with the expensive dresses that remain in the back of a closet, except for on a few special occasions. Thao observes that while office attire may not always be exciting or concerned with new trends, people should really select high-quality, carefully-made items, considering the amount of time they'll wear them and their importance for making good impressions in business situations. This was the philosophy behind the first clothes she started requesting her mother to make for her to sell.
To create the designs, Thao scours the internet for what is popular around the world and then makes necessary alterations for local style preferences, or changes fabrics and cuts in response to Vietnam's tropical climate. The large selection of blouses, dresses, skirts, pants and blazers adheres to familiar, time-honored styles that don't go out of fashion. Thao does makes minor improvements based on customer feedback, however, and while the changes may not always be noticeable, new designs are more functional and fit better. What truly sets Real Clothes apart is the quality of the materials and the craftsmanship.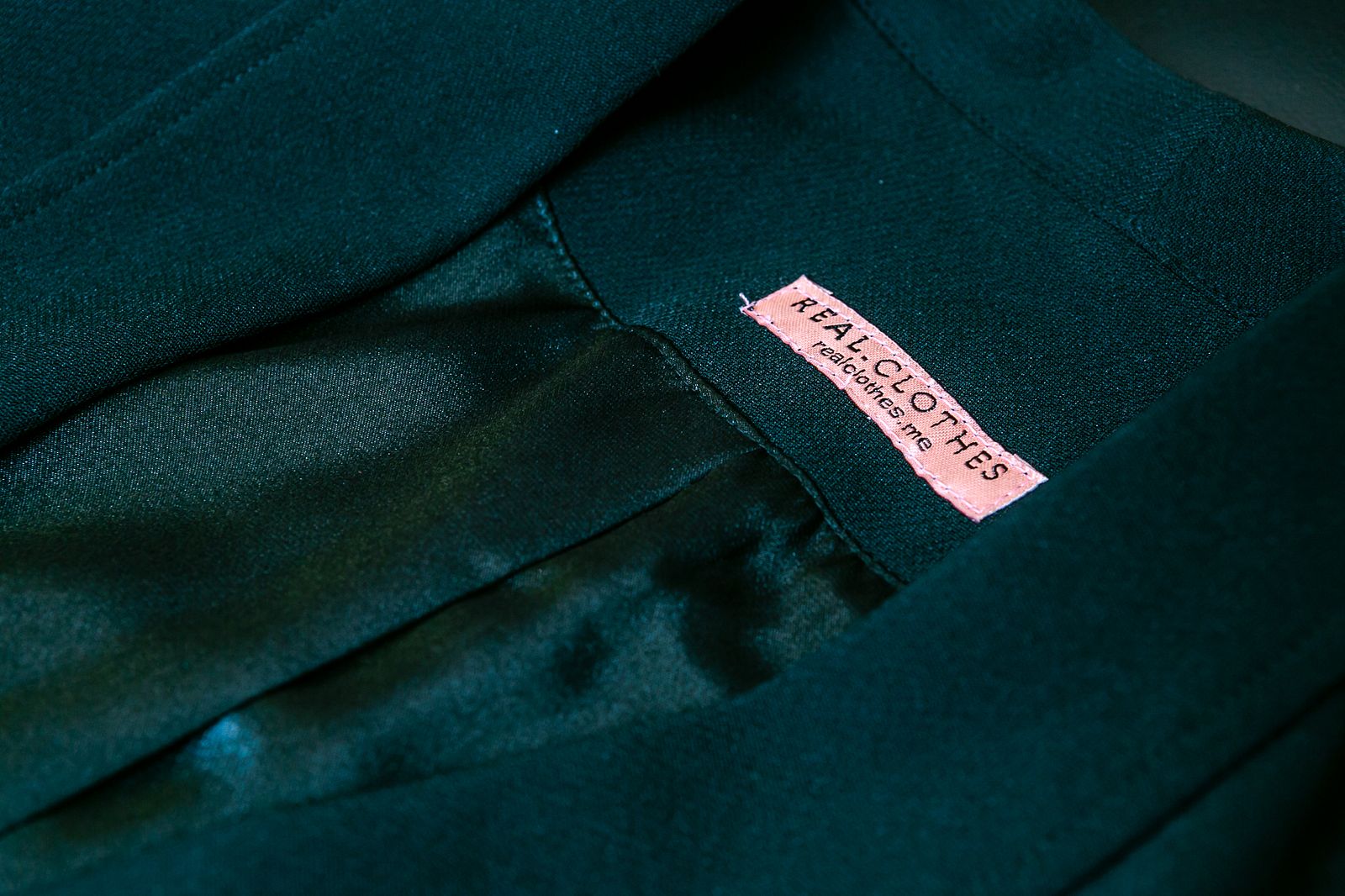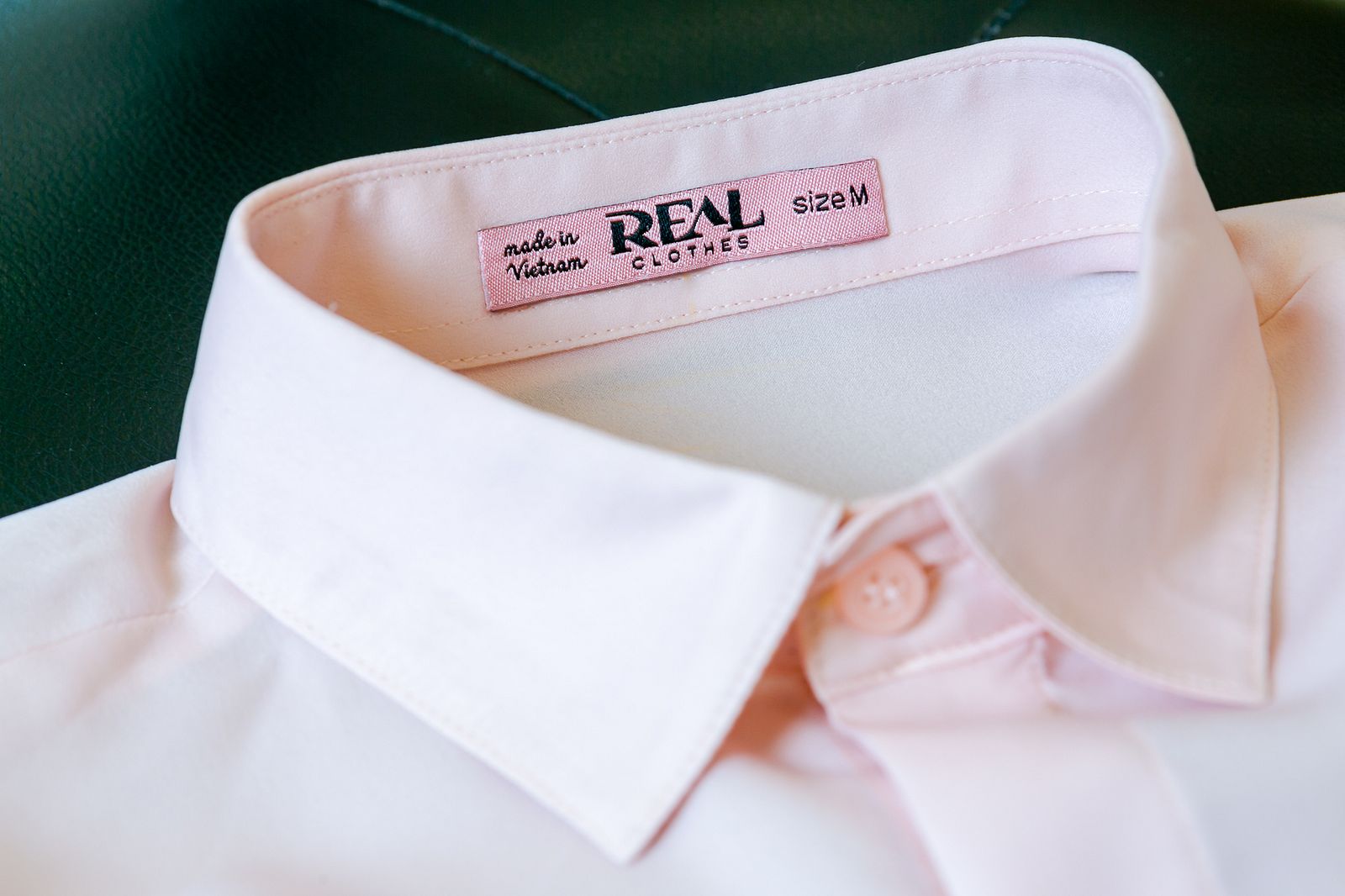 Vietnamese are visiting tailors less and less, preferring the convenience of big stores specializing in fast fashion brands that are produced in massive factories. In contrast, all Real Clothes items are made by hand. Thao's mom has spent decades perfecting her sewing, cutting and stitching techniques, and her experience allows her to attend to the smallest matters, such as ensuring the thread matches the fabric, or that a jacket's lining is the same color as the exterior. This attention to detail makes a big difference, Thao explains, and is the same reason people prefer iPhones to other models, to offer an analogy.
While Facebook is now Vietnam's preferred way to shop, it wasn't always that way. Thao started selling clothing on the platform in 2010 when the social media app first arrived in Vietnam. It was a "different world back then," she says. Official store pages hadn't been introduced yet, and Real Clothes was created as a regular profile. Strangers would accept friend requests out of curiosity, and it grew organically without the extravagant ad payments new businesses rely on today.
As Facebook interest exploded, Thao recognized a trend that is now widely understood in the industry: when it comes to clothing, people like to browse online, but want to actually see and try something on in person before purchasing. This led her to open a small Real Clothes physical space below her apartment in a tiny alley in 2013. Drawn in by social media, they've since expanded to 13 shops throughout Saigon and one each in Hanoi, Da Nang and Vung Tau. Thao estimates that about 85% of their purchases are made in-store, which therefore necessitates as many locations as possible to most conveniently cater to customers and their busy schedules.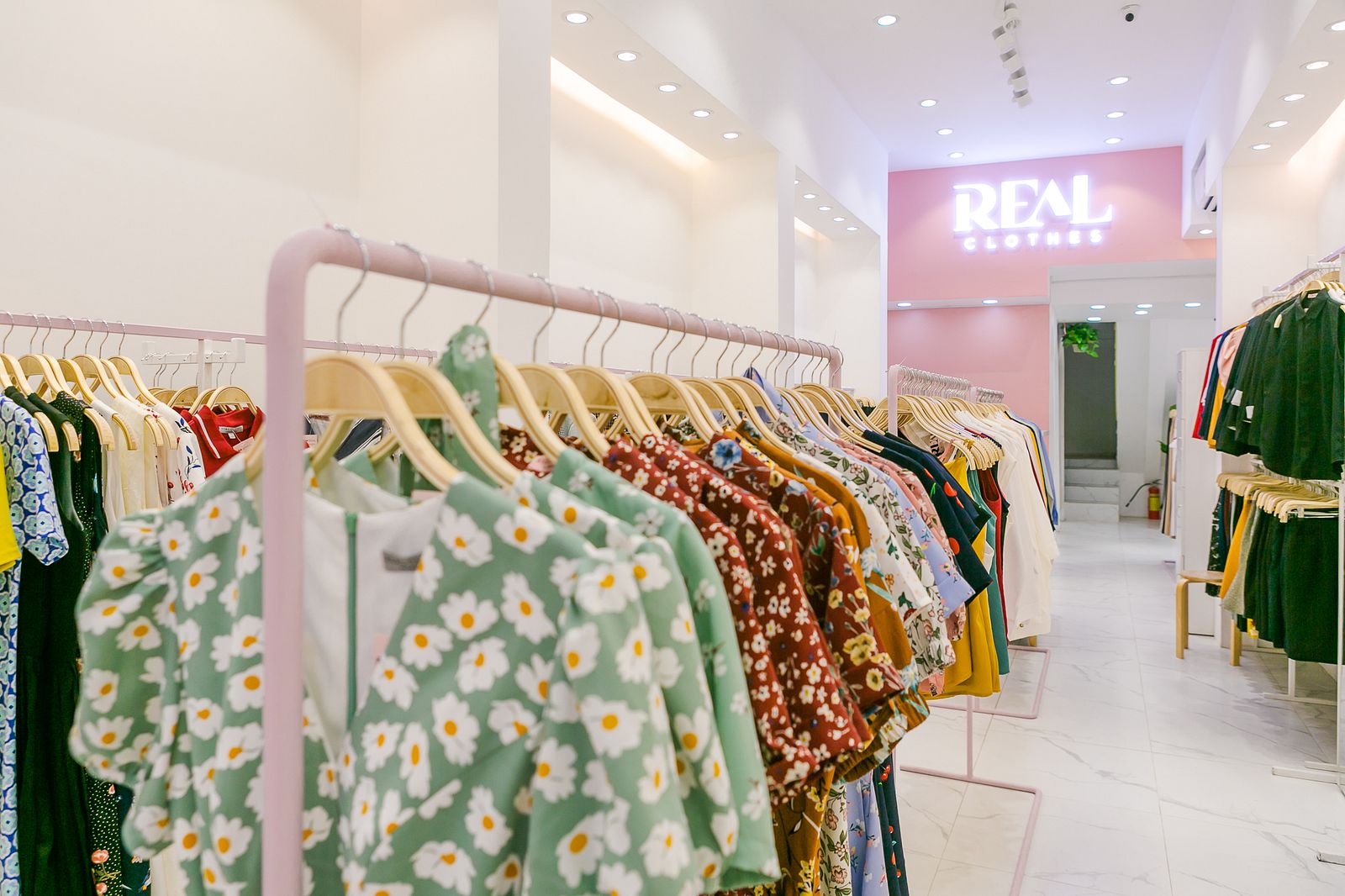 Early on, Real Clothes operated in the same fundamental way as the small family business Thao's mother had run for years. Customers would see a design they liked on Facebook, they'd message their measurements, and Thao's mom would custom stitch it and ship it to Saigon. But as the business grew, this model proved too time-consuming, and the specific crafting to individual's measurements, with allowance for all special requests, was transitioned away from. The clothing, however, remains made entirely by hand by experienced tailors.
To accommodate the growth of Real Clothes, Thao's mom moved from making each piece herself to overseeing a team of more than 120 tailors spread out between a large workshop in Da Nang and a smaller one in Saigon. Thao herself has had to change her day-to-day role as well. At first, she was doing every aspect of the business, from photographs to styling to editing, but now she must give those tasks to other people so she can focus on bigger-picture matters.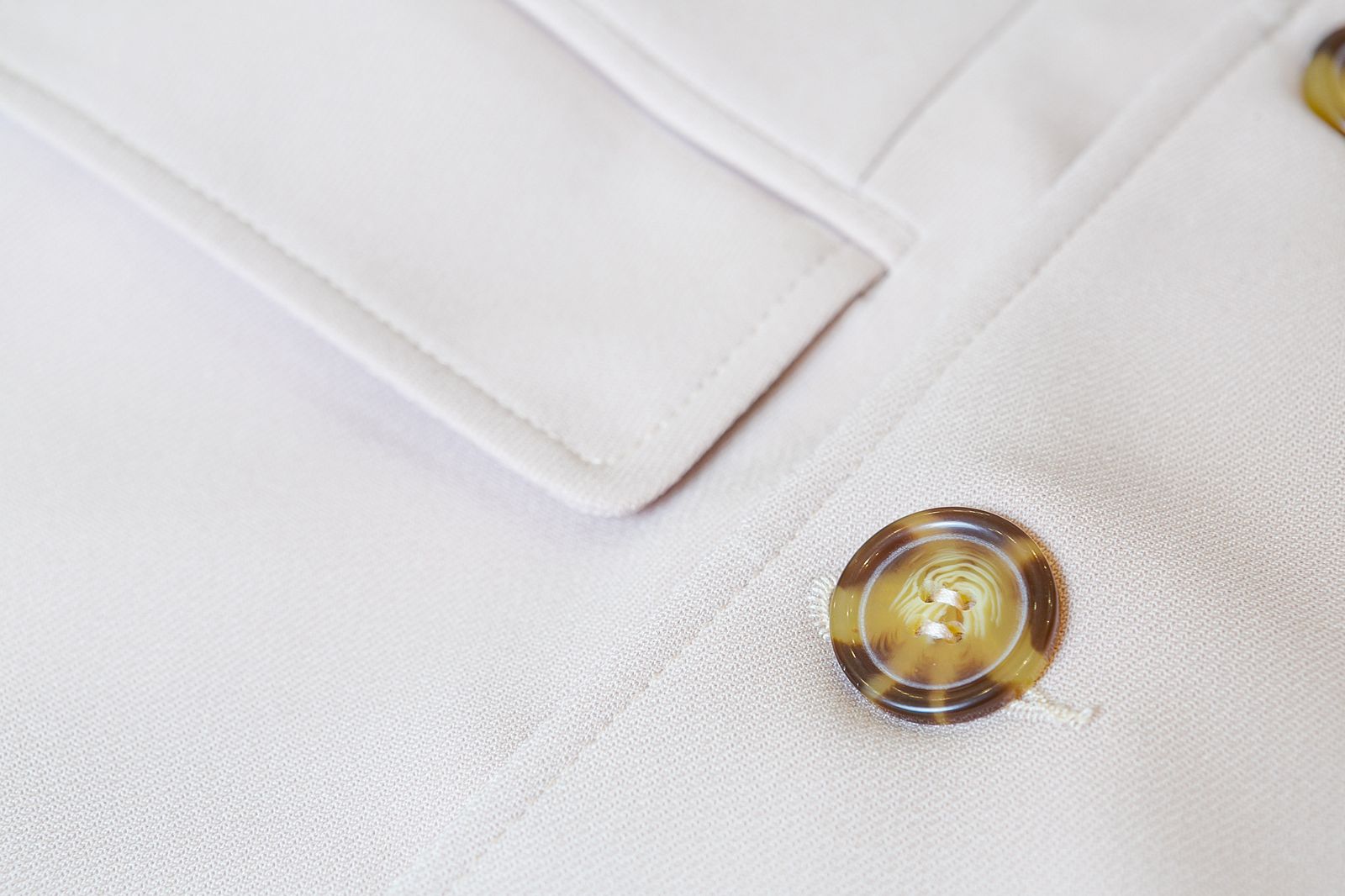 In addition to being able to support a family and help her mom after observing her working so hard for so long, Thao shares that she cherishes Real Clothes because it gives her a platform to empower women. She shares her years of business experience and knowledge with the largely female store staff and watches them become more confident and entrepreneurially-minded people
In many ways, Thao's story exemplifies Vietnam's evolving retail landscape. In the face of more multi-national brands arriving here, individuals are looking to the careful traditions of previous generations to make a space for themselves while taking advantage of new technologies, and the power of social media in particular. Real Clothes provides a great model for how companies can satisfy local customers through a combination of global and distinctly Vietnamese perspectives, especially with a wise and driven owner leading the way.
Phone 0909726225 (Hotline)
Phone 0944142610 (feedback)
603A Luy Ban Bich, Tan Phu
356 Nguyen Trai, District 5
75 Mac Thi Buoi, District 1
115 Vo Van Ngan, Thu Duc
179 Quang Trung, Go Vap
38 Nguyen Trai, District 1
840 Su Van Hanh, District 10
229 Le Van Sy, District 3
472 Nguyen Thi Thap, District 7
119 Dinh Tien Hoang, District 1
115C Ba Trieu, Hanoi
19 Ba Cu, Vung Tau
158 Hoang Dieu, Da Nang