A chocolate bar aged in whisky barrels that sells for over US$250, a class on how to build an art collection led by the head of one of Asia's most prestigious auction houses, an intimate mixology session with a Bacardí Global Legacy competition winner, and two meals crafted by a three-Michelin Star chef awarded 'Chef of the Year' by GaultMillau: Saigon has no shortage of luxury experiences, but rarely has such talent been assembled at one time in one place. Park Hyatt Saigon's Passion Week returns this month with a new lineup of artists representing a wide array of genres, including photography, wine, watches and flowers. The series of Master Classes, lunches and gala dinners with Michelin Star chefs will give Saigon residents an opportunity to experience personal moments with artists whose passion has led them to world acclaim.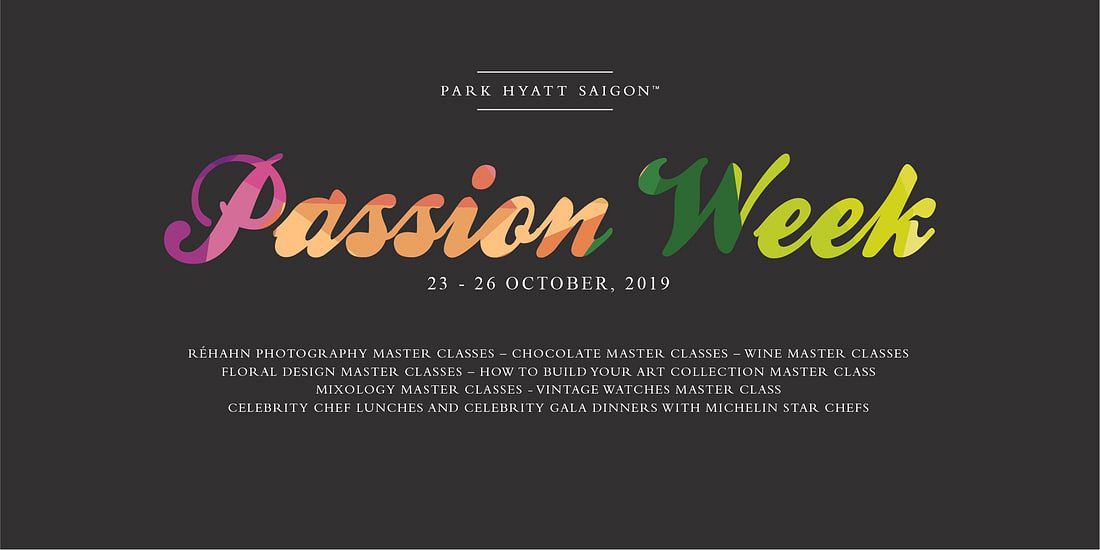 You may not immediately classify a chocolate bar as a work of art, but listening to To'ak Chocolate CEO James Le Compte should convince you otherwise. He shared with Saigoneer that "the Incas [from Peru and Ecuador] considered cacao more valuable than gold; the Aztecs [from Mexico] developed complex rituals and ceremonies around the consumption of cacao and when cacao first arrived in Europe it was only available to the royal families and the highest echelons of society." It, therefore, makes sense that his company treats it like "an art form—specifically something that has the power to awaken the senses."
On October 14, Compte will lead 14 guests through a tasting of six different mini-bars of the To'ak chocolate that has been called "the world's most expensive chocolate" paired with a selection of Glenmorangie whiskey. Akin to a wine tasting, he'll not only explain the meticulous crafting of the chocolate and what to look for when sampling it, but also the food's interesting history and astounding information, such as the fact its cultivation relies on mosquitos that pollinate the cocoa trees.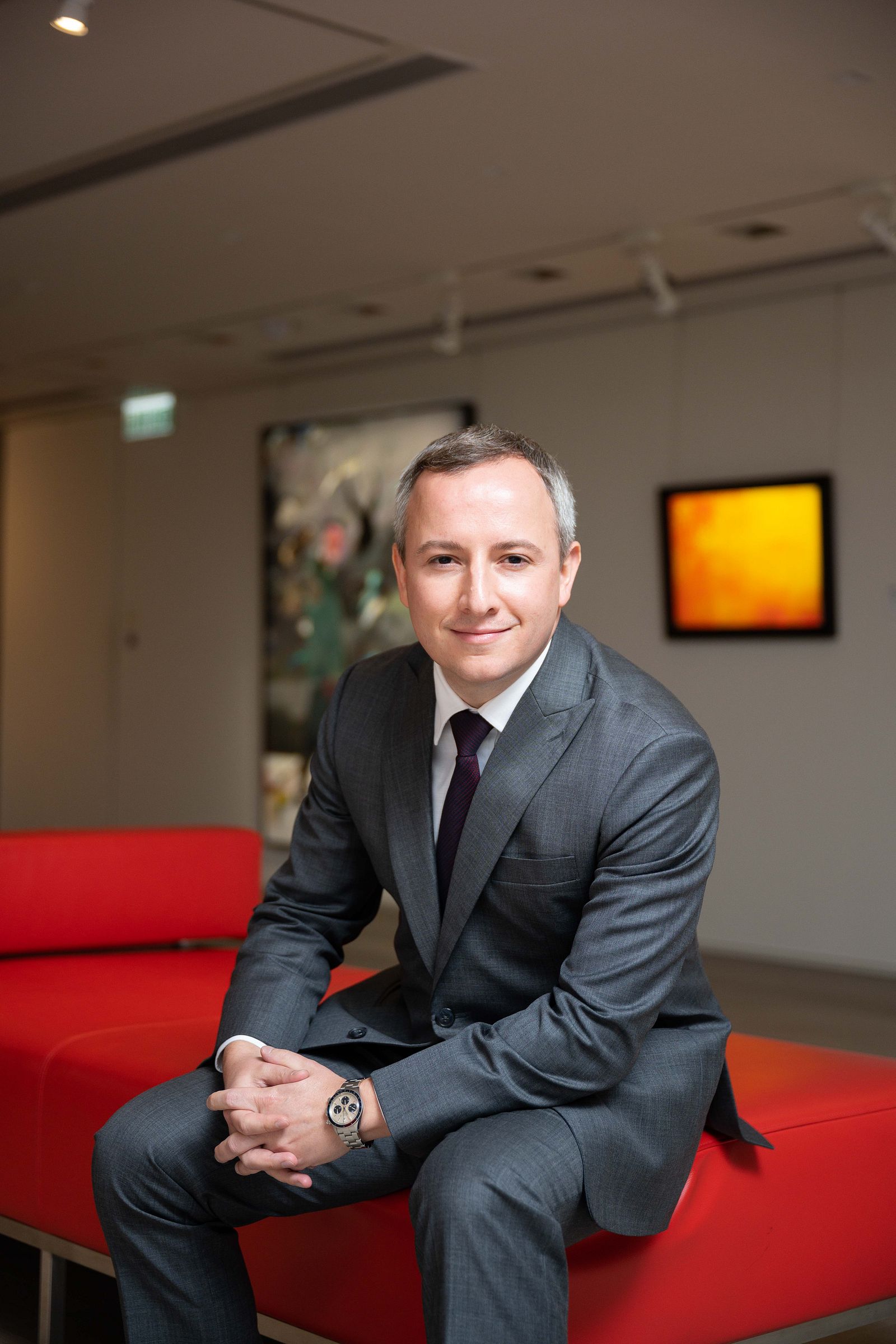 Similar to chocolate, a watch is another item that reveals itself to be an art form when explained by an expert. Alex Bigler, Christie's Asia Pacific's Vice President and Head of Watches, will explain to guests at his October 26th Masterclass the artistry behind vintage watches that have made them some of the most valuable watches available. The discussion, aimed at watch enthusiasts and collectors, will be accompanied by a four-course meal created by three Michelin Star Chef Jaco Jan.
Saigoneer had our entire understanding and appreciation for flowers upended last year thanks to a conversation with the world-renowned florist Alfie Lin. He will be back this year to deliver two Masterclasses, but the rest of the Passion Week artists are newcomers.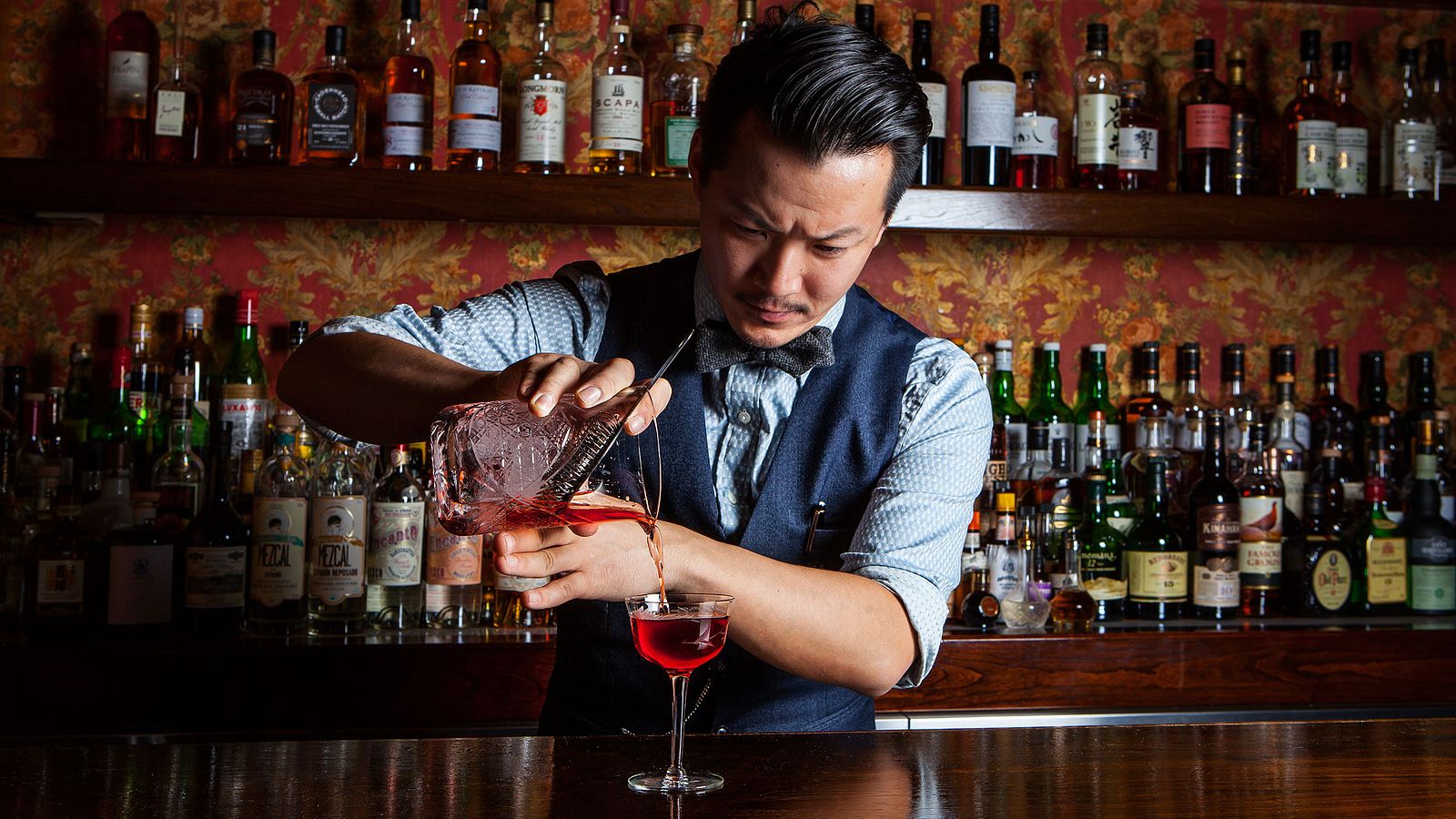 Shingo Gokan, Celebrity Mixologist from Tokyo, will guide people through the recipes for some of his trendiest cocktails; Francis Belin, Christie's Asia Pacific's President, will provide inside knowledge on how one builds a private art collection; Vietnam-based photographer Rehahn will detail the portrait process that has made him the darling of international audiences; and Aurore Devillard, the fifth-generation owner of Domaines Devillard winery in Burgundy, will lead guests through a thorough tasting of her family's prized wines.
Biting into angolotti pasta with monkfish, clam and wild fennel or taking a spoonful of sea bream accompanied by watermelon and herring caviar dashed with wild fennel will convince anyone that food can be a work of art, and Passion Week features meals carefully prepared by masters of their field. Each of the four days will feature a lunch and dinner gala prepared by a Michelin star chef. The prestigious line-up includes two Michelin star chef Gaetano Trovato, who explained to Saigoneer: "The presentation is very important since it's the first impression of my cuisine. There's a common say[ing] in Italy, 'we eat with our eyes first.' Moreover, I have another passion: Architecture, and I love to mix my two main passions." He will thus be bringing lucky Saigon diners his eye-catching items that showcase time-honored Tuscan flavors from the elegant dining room at his Arnolfo restaurant to guests at a four-course lunch and six-course gala dinner paired with Domaine de Chevalier & Cos d'Estournel wine.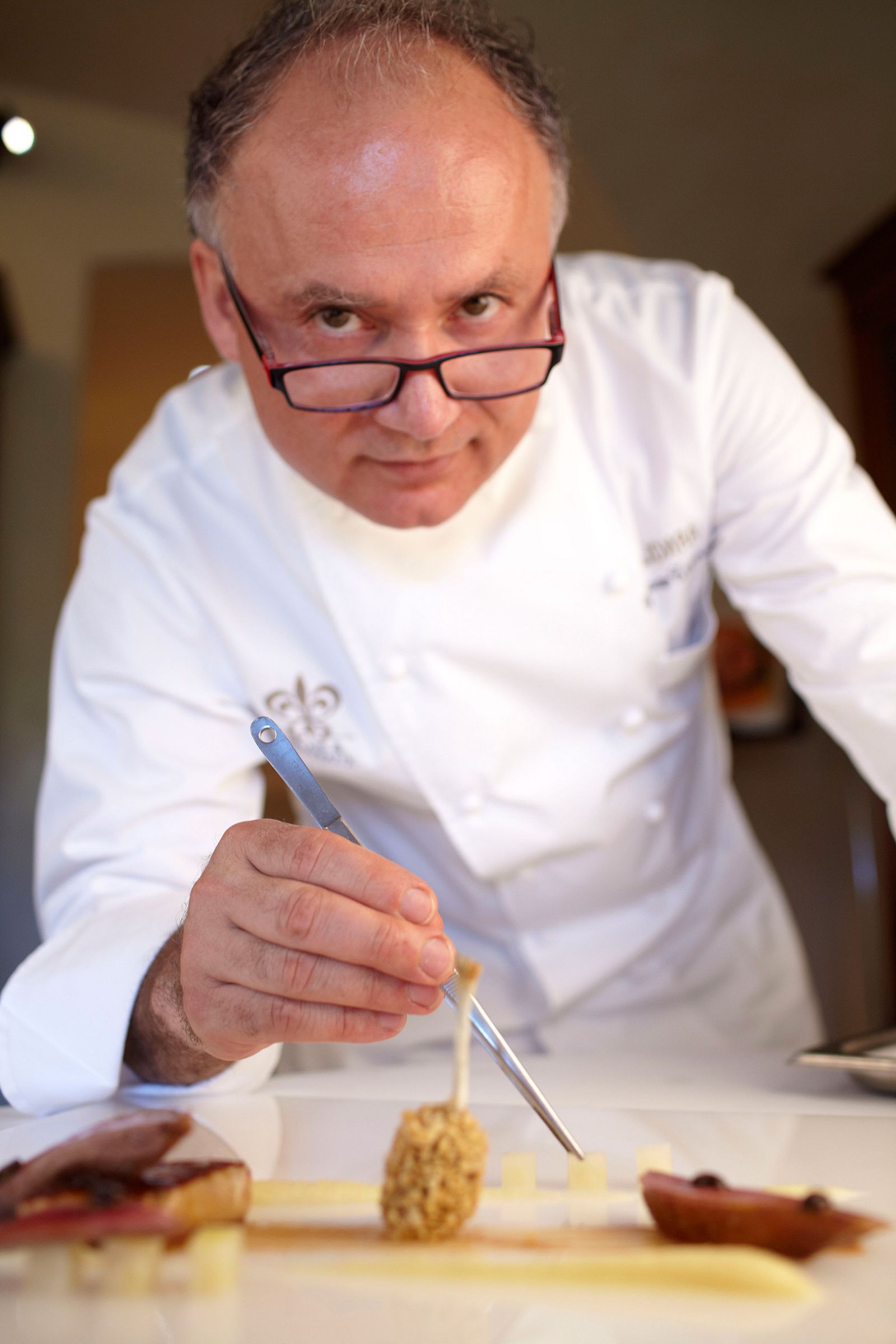 The chefs won't, however, be coming alone. Each will be traveling with several of their regular chefs to ensure the meals they create at the Park Hyatt match the same standards as their famous restaurants abroad. For many, this will be their first visit to Saigon, and their eagerness to be here will certainly come across. As one-Michelin star Chef Ryohei Kawasaki told Saigoneer: "I'd like to use some of the local ingredients as much as I can and find a balance between bringing excitement to the local guests with new and fresh flavors, but also adapt to their preferred tastes and local produce." The Japanese chef, with culinary training in the United States and Europe, will, therefore, be adding a hint of Vietnamese into his minimalist French-Japanese fusion cuisine during a four-course lunch and six-course gala dinner, both paired with Château de Chamirey wine on October 24th.
Passion Week, the Park Hyatt Saigon's largest annual event, is part of the Masters of Food & Wine series that takes place at Park Hyatt properties around the world. According to the luxury hotel, last year's inaugural event made a great impression on local residents who rarely see such opulence in such a short time period, as well as foreigners who flew in for the experience. This year's lineup suggests they can expect more of the same.
All Passion Week details are available here
For further information, please contact For further information and ticket sales, please contact +84 28 3520 2342 and email passionweek.saiph@hyatt.com
+84 28 3824 1234
Park Hyatt | 2 Lam Son Square, D.1, Ho Chi Minh City