Hanoi has a reputation for being one of the most hectic and chaotic cities in Southeast Asia. While this provides much of the vibrancy and energy of the capital, it also seeps into you and leaves you with the occasional need to escape.
There is a fluidity to traffic on the roads. It flows, surges even, through the center of the city. It is unyielding to pedestrians and floods twice a day, overflowing onto pavements and causing erosion akin to a river overflowing its banks. It all amounts to a general hectic feeling in the capital which, if left unaddressed, can leave one feeling stressed. Yet, all that changes when you reach the apex of the city's ever-growing concrete canopy.
Landmark 72 houses the country's tallest hotel. On the 62nd floor, InterContinental is more than a place to retreat to – it's a nest in which to rest and reflect. The view from the lounge covers vast swathes of urban sprawl – skyscrapers line up like dominoes, their distance discernible by the density of haze.
It is here you gain perspective. You leave the flood. You see the traffic moving across the city, flowing much as a shoal of fish would underwater. You see the rambling construction and you're intuitively aware of, but don't hear, the noise far below. You see empty helicopter pads that, mysteriously, are never used. You see clusters of grey tube houses, and the patches of paddy that bookmark them.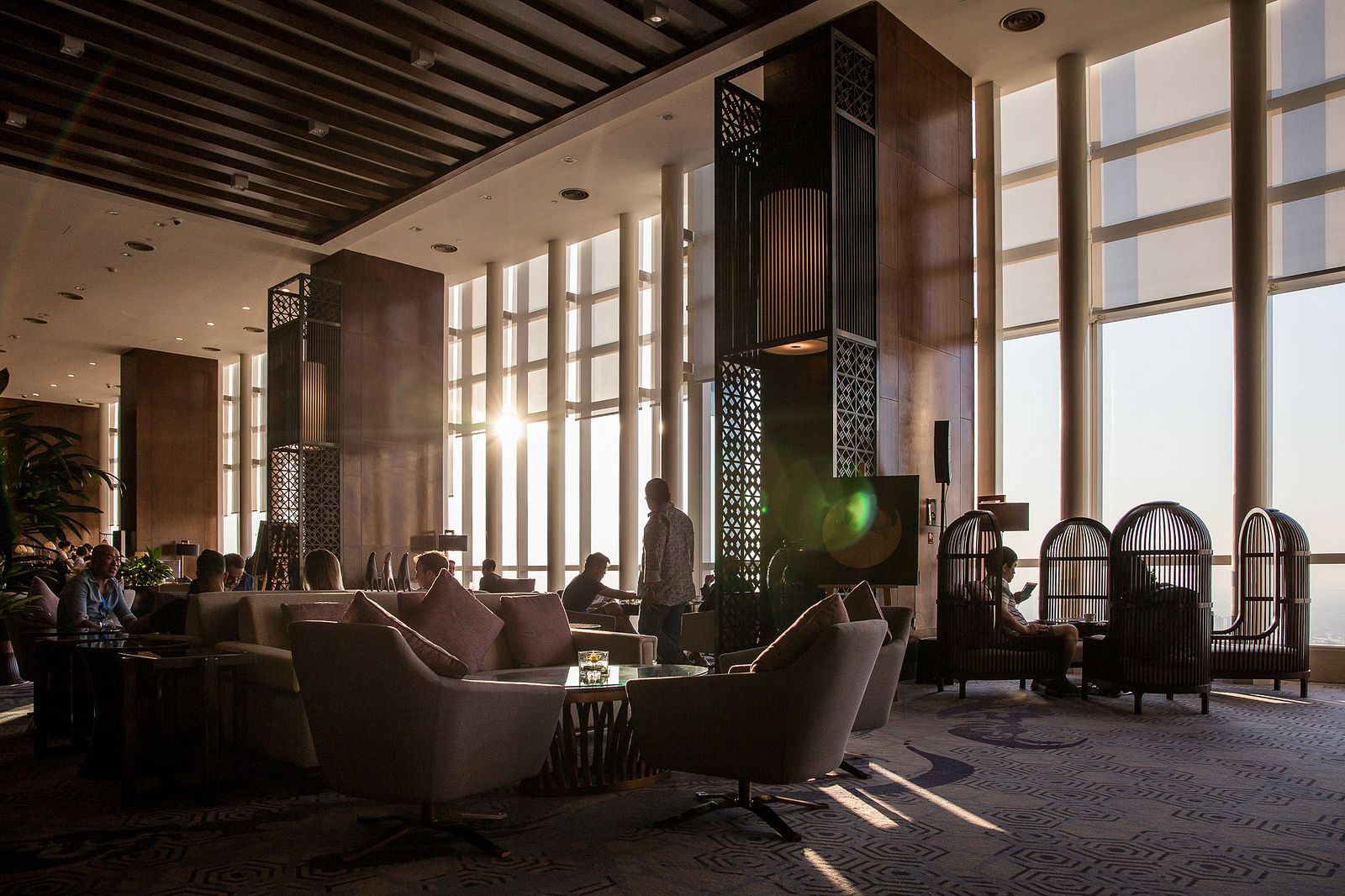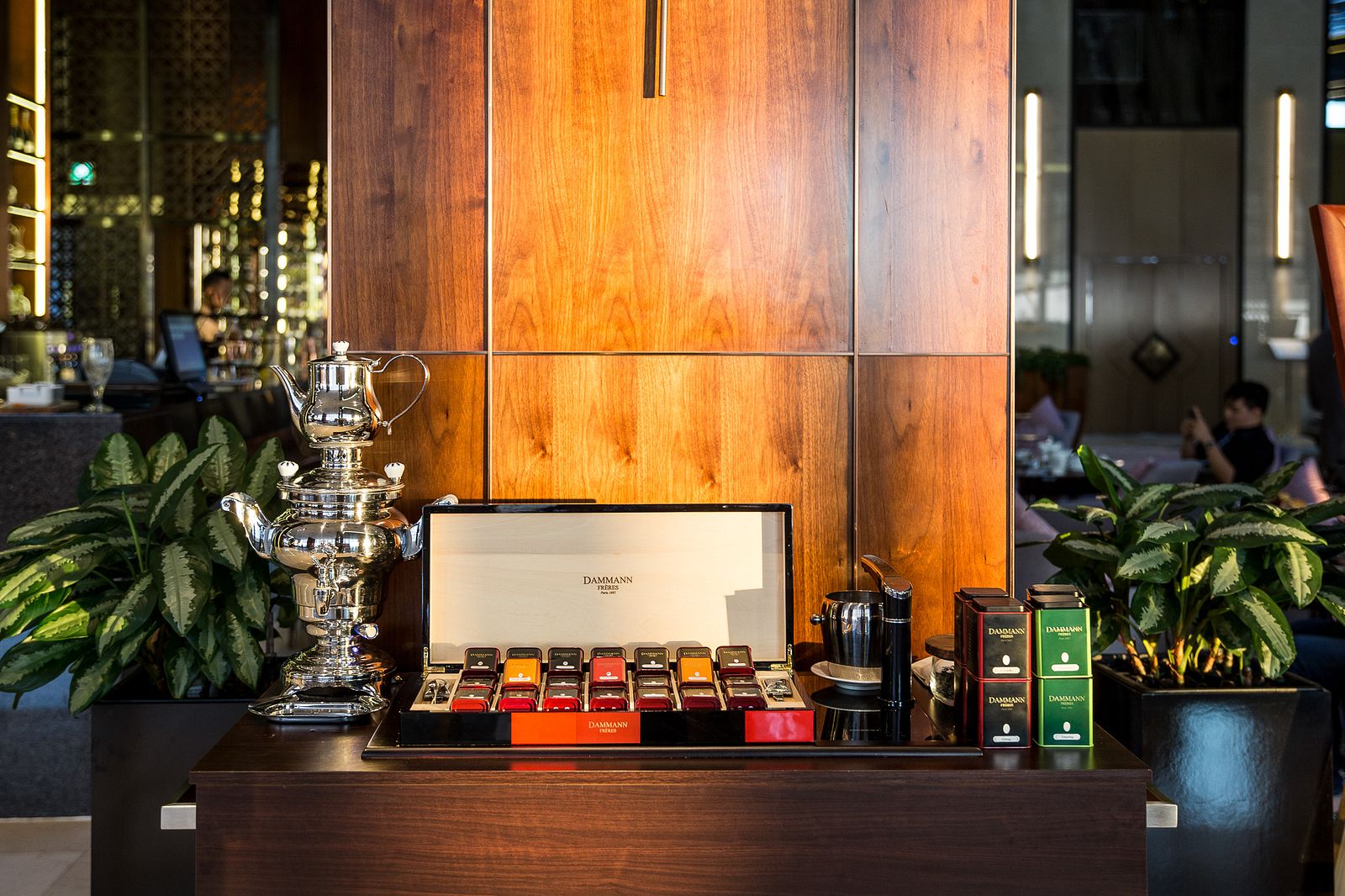 Yet what you are really looking at is, in a sense, your own everyday life; the only way to really get a new sense of perspective is to get away, to view your day-to-day undertakings from a distance. It is this meditative state that an escape to InterContinental provides, and one which is enhanced further by its restaurants and open-plan lounge.
To enter the lounge is to arrive in a kind of ambient, glass house. Light pours in through the walls and at sunset, saffron hues melt through the windows, warming the wooden trellises and casting patterns across the floor while, outside, Hanoi's lakes turn to liquid gold.
Not long after, a local pianist and singer perform a set of jazz standards and love songs as conversations tangle by the bar. Casting a glance to my left, I half expect to see Bill Murray looking back at me, the scene being so reminiscent of Sofia Coppola's 'Lost in Translation'.
In my room, there's a wide bathtub with a view that's almost as panoramic as the one downstairs. It's an ideal place to recuperate and to watch the city lights form neon constellations and ignite roads into arteries of red and yellow.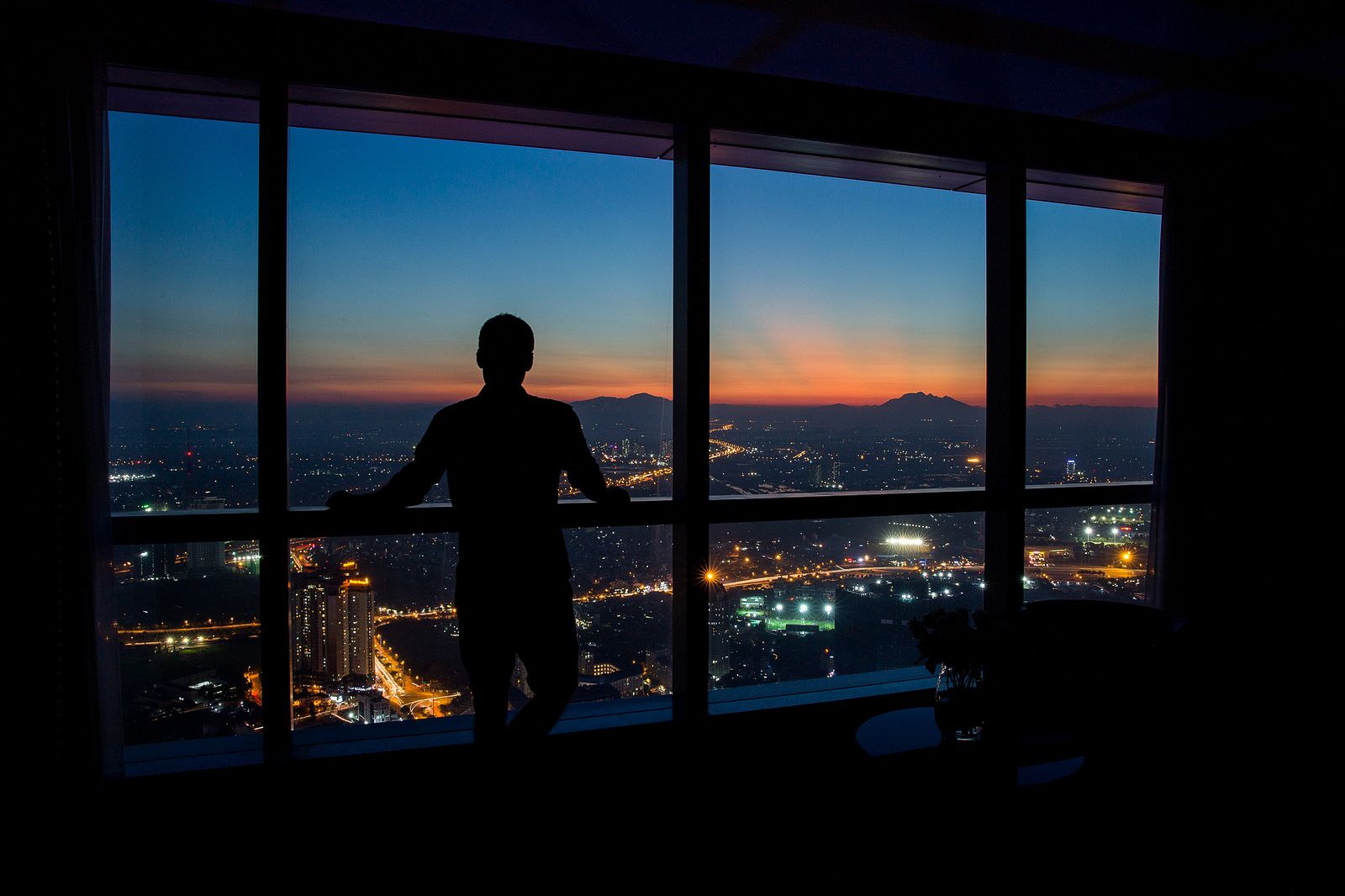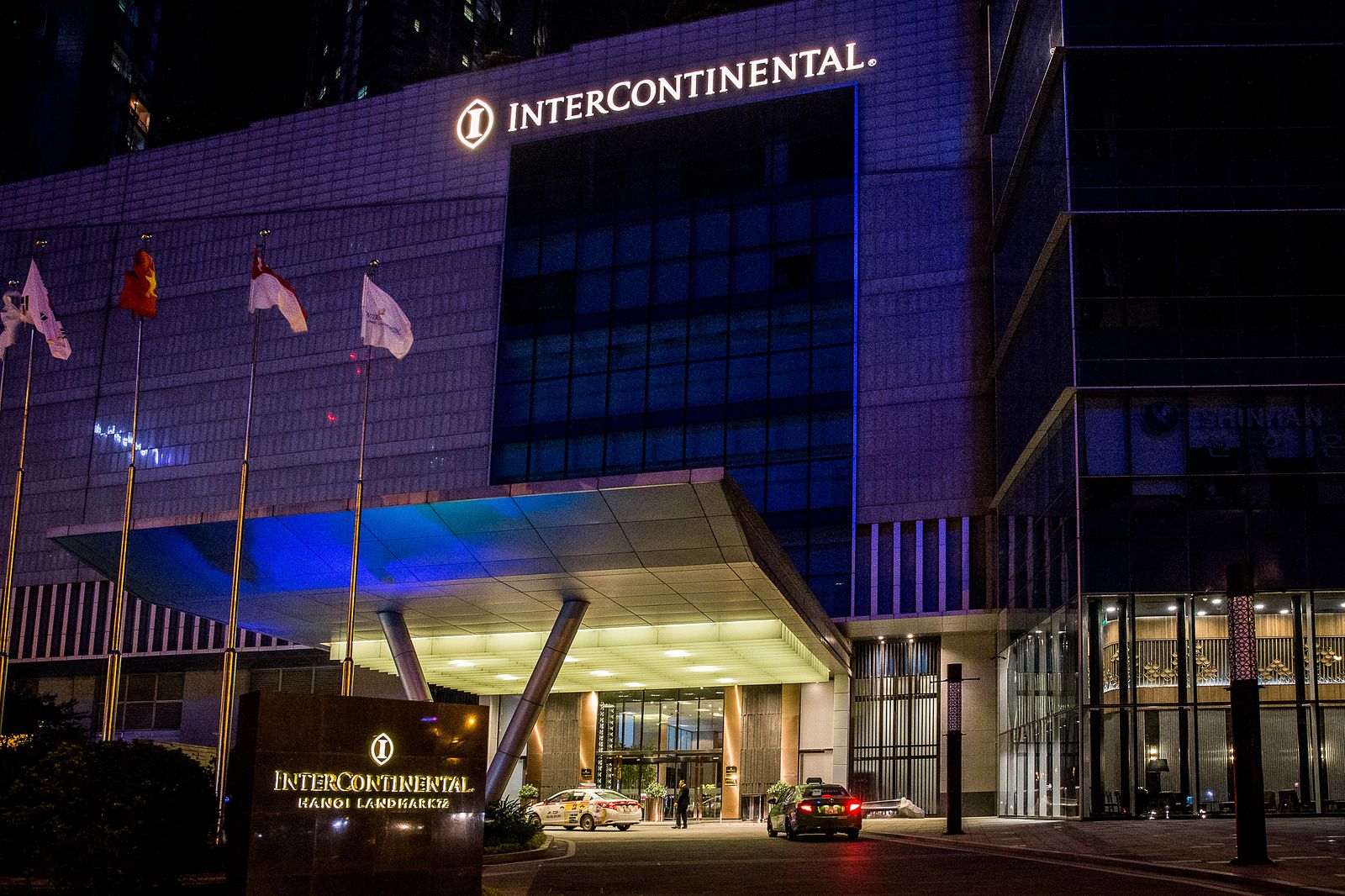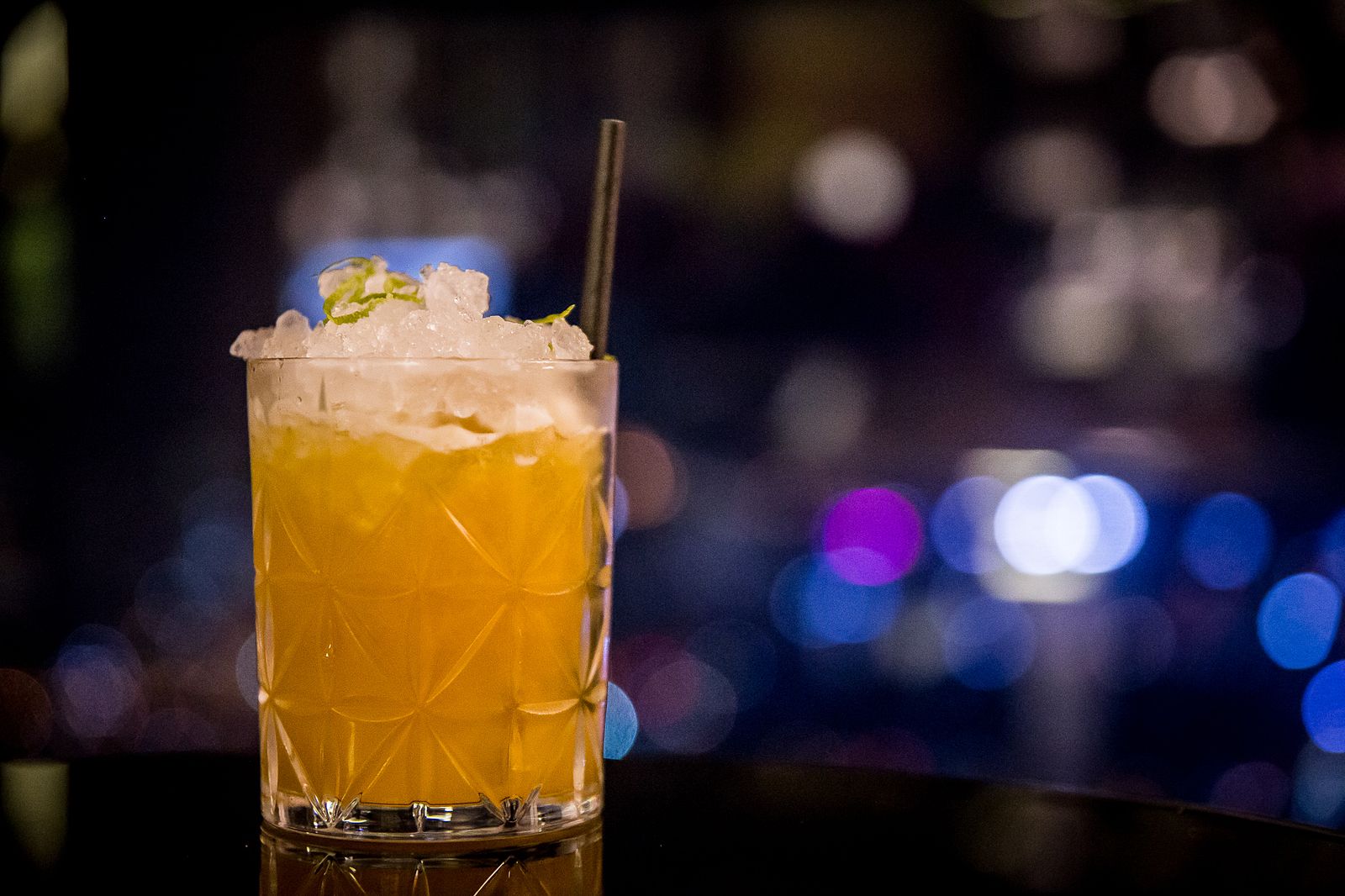 The next morning, I eat some Italian food at one of the beehive-like tables in Three Spoons restaurant. Around 11am, light falls down from the skylights 15 floors above, adding to the sense of tranquility. It's a clear day, and it's easy to forget until you're this high up that a crown of mountains surrounds the capital. The peaks of Ba Vi are clearly visible out to the West, even when seen through smoke columns that grow from the fields.
Unwound after a city escape, I finally take the lift back to the bottom floor, and I can't help recall a line from T.S. Eliott as I leave the building: "And the end of all our exploring will be to arrive where we started and know the place for the first time."
InterContinental Hanoi Landmark 72's website
InterContinental Hanoi Landmark 72's email
+84-24-36988888
Keangnam Hanoi Landmark Tower, Plot E6, Cau Giay Urban Area, Từ Liêm, Hà Nội