It's time to return to favorite holiday traditions or start some new ones.
Recent travel restrictions are changing the way many people celebrate the holidays this year. Whether unable to travel to home countries or exotic locales, wary of leaving the city in search of domestic destinations, or simply looking to be extra cautious when it comes to public gatherings, many people plan to spend Christmas and New Year in Saigon for the first time this year.
Instead of providing an excuse to ignore the festive season, remaining in Saigon is a great reason to partake in some delicious meals and gather with loved ones right in your backyard. From now until the end of the year, Sheraton Saigon Hotel and Tower's numerous dining outlets are offering myriad traditional and indulgent meals that span cuisines and experiences.
Saigon's warm evenings may not feel particularly festive, but stepping into the hotel lobby will immediately call to mind the holiday season thanks to their towering Christmas tree, two-story gingerbread house, and extravagant decorations. By the time you reach your seat for a seafood buffet, authentic Cantonese meal, or western fine-dining meal, and before the Sheraton Saigon carolers even arrive, you're sure to be in the holiday spirit.
Lavish Buffets for the Entire Family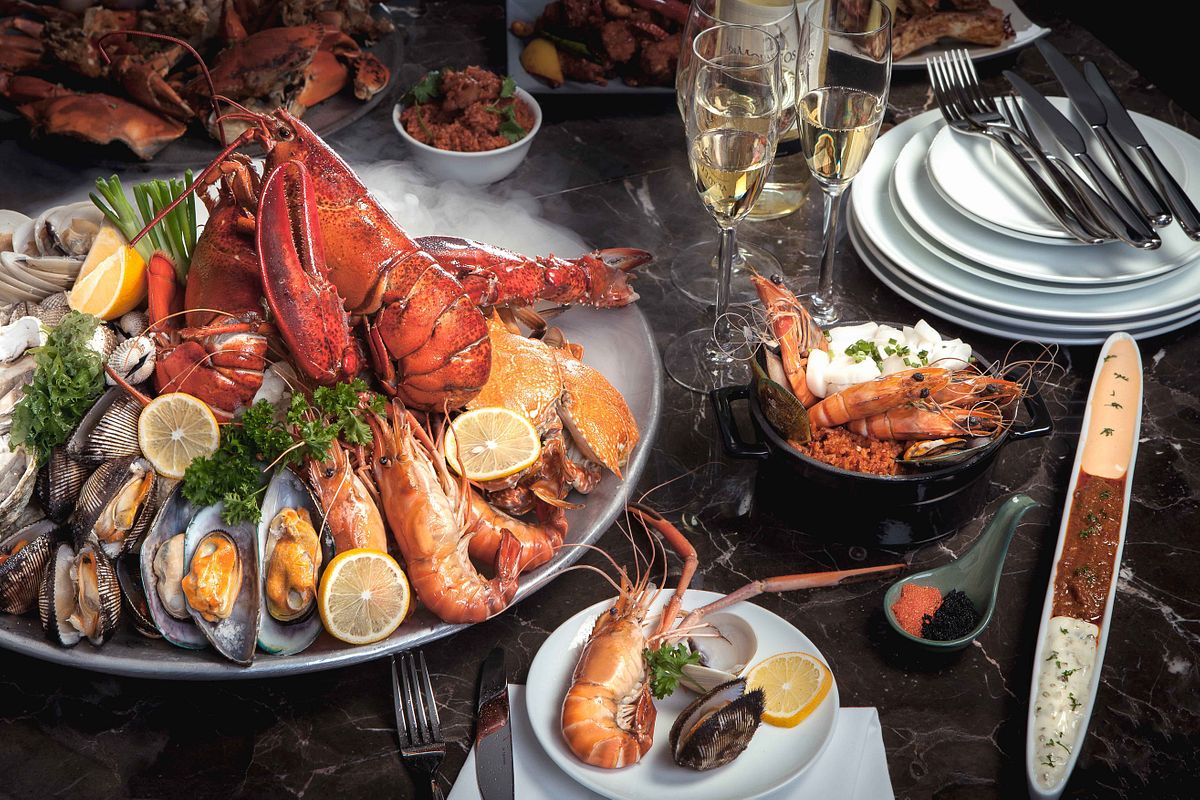 Flambéed lobster, king crab legs, scampi and trout fillets from Sapa: the seafood buffet at Saigon Café attracts large groups year-round. The fresh ingredients served in a cozy, comfortable atmosphere with ceiling-high views overlooking Dong Khoi Street have made it a favorite place for celebratory brunches and dinners.
During the holidays, the buffet becomes extra special with Christmas and New Years' staples including succulent roast turkey, cured ham, prime rib, Yorkshire pudding, and Belgium chocolate yule logs.
Authentic Cantonese Cuisine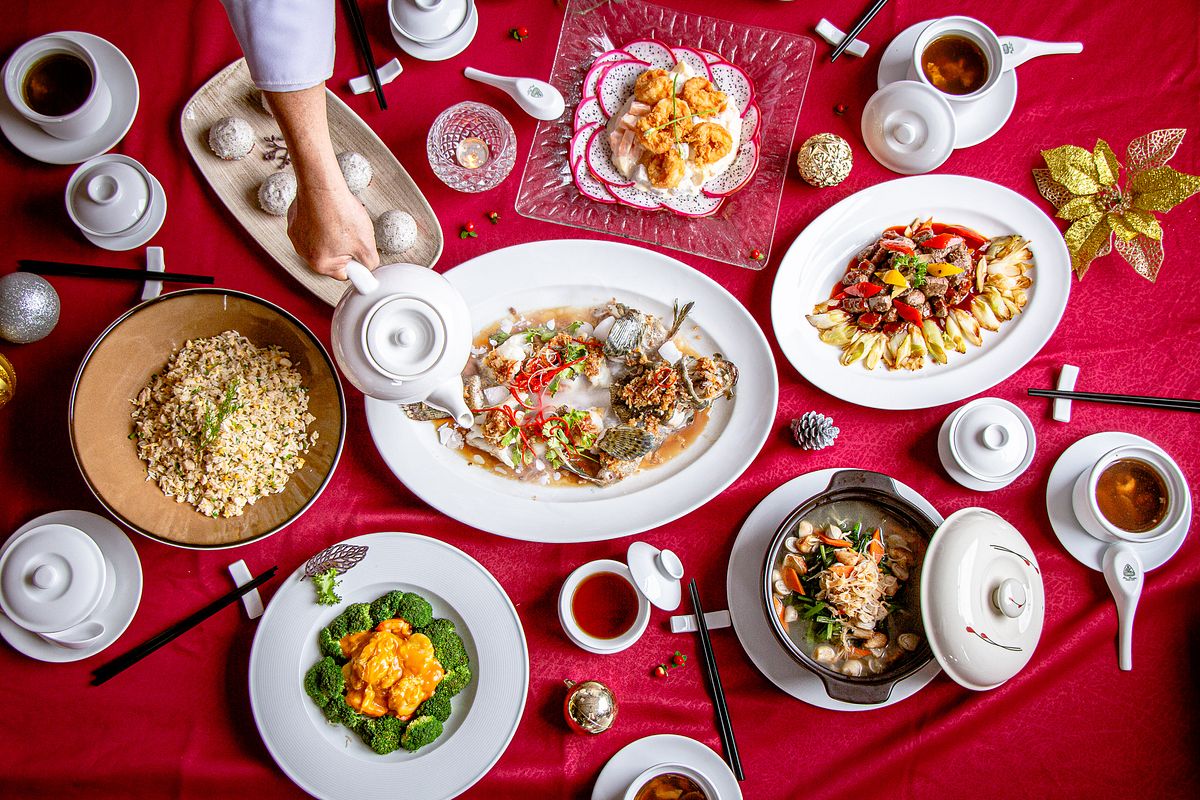 Li Bai Restaurant is known for its dim sum that "dots the heart" by making centuries-old dishes with premium ingredients from around the world. Tables filled with small plates and meals that stretch on for hours are perfect for medium-sized families, as well as groups of friends and business partners.
For the festive season only, Li Bai is introducing an exclusive seven-course dinner menu that includes double-boiled ox-tail soup, steamed grouper with garlic, imported scallops and fresh prawn stir-fried with broccoli and egg sauce and black sesame buns. Premium à la carte items such as Peking duck with garlic, wagyu tenderloin, roasted pigeon stuffed with abalone, imported Belon oysters, Norwegian crab and gratinated Alaskan king crab legs with Singapore peppercorn sauce are also served for those looking to elevate their dining experience.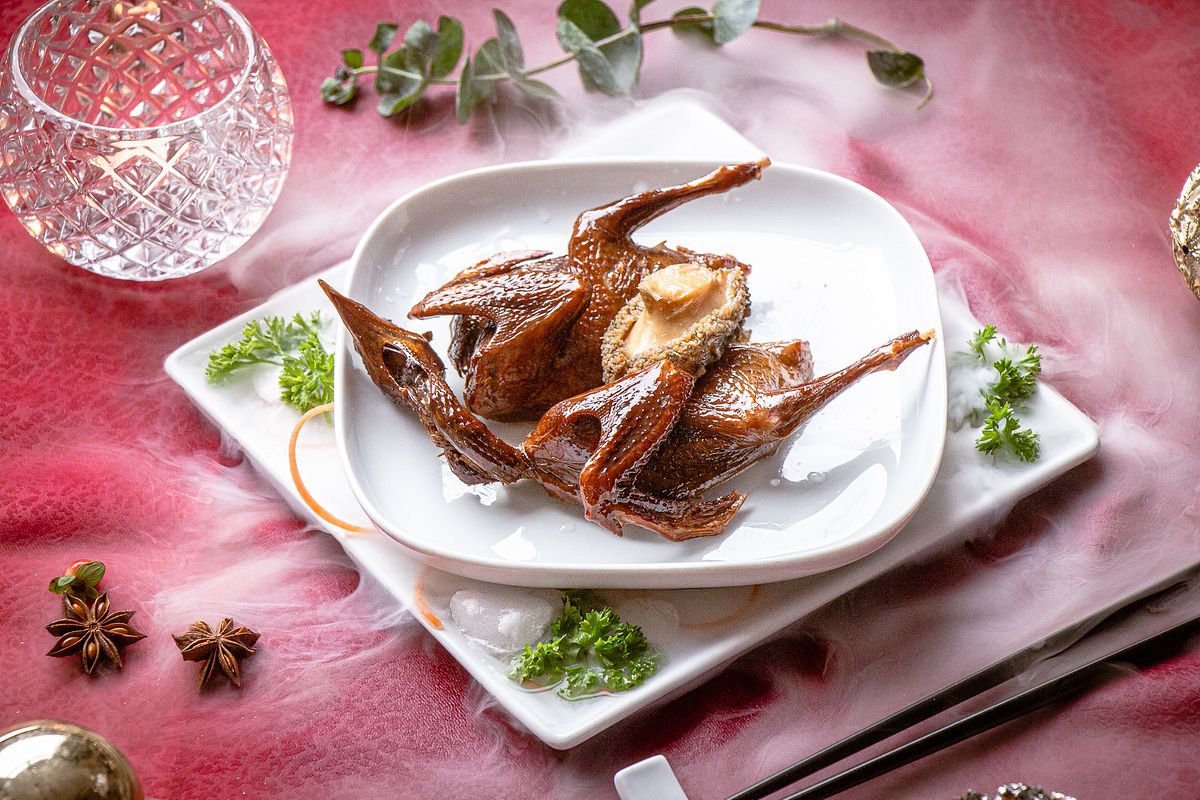 Intimate Meals with a View
For some people, the holidays are all about classic western dishes that they have enjoyed for years. Level 23 Signature is serving premium versions of these staples with stunning, panoramic views of the skyline. Butter-aged U.S beef tenderloin, one of Saigoneer's favorite steaks in the city, is on offer, along with oven-baked cod, Japanese Wagyu tenderloin, Canadian lobster thermidor and pan-seared Hokkaido scallops. Such elegant dishes are enhanced by the setting, which is why after months of being closed, the dining room has re-opened specially for the festive season so guests can have romantic dinners that spare no lavishments.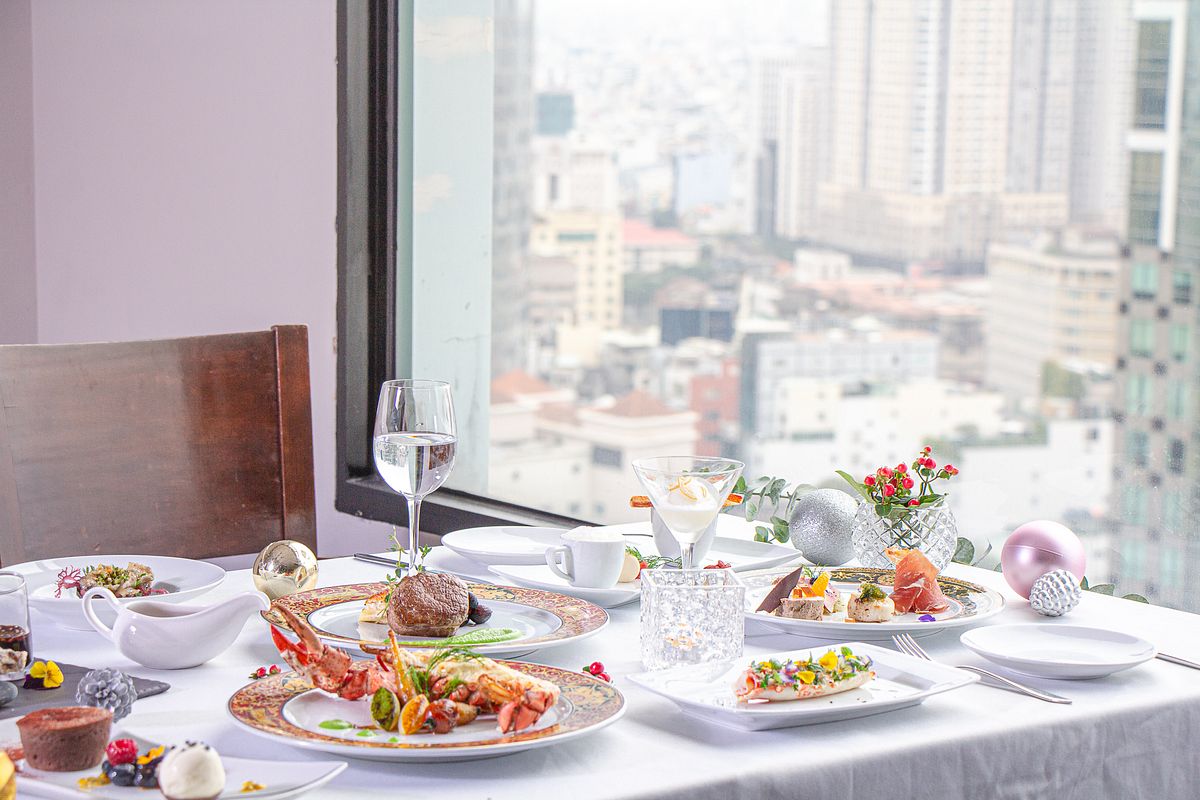 Bringing Sheraton Home for the Holidays
Some people may be concerned about dining in public again, but Sheraton Saigon is taking every step possible to keep visitors safe and healthy, including requiring vaccine green cards to enter, taking temperatures, staff wearing masks and gloves, and transparent glass shields added to buffet stations. And the private atmosphere in the restaurants already necessitates a design and arrangement that keeps diners safely distanced from one another.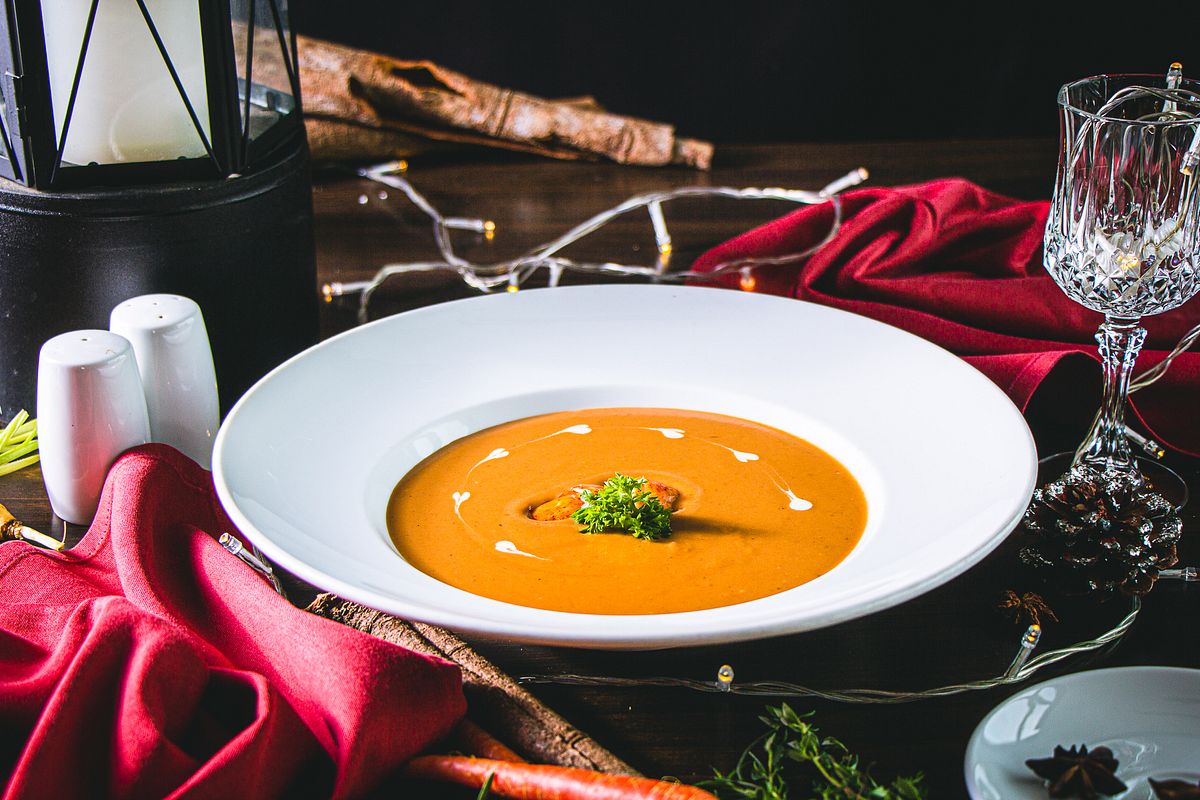 Those preferring not to dine out can still enjoy the Sheraton Saigon's dishes thanks to diverse takeaway sets. Western meals that include whole roast US turkeys, glazed honey ham, roast beef ribeye, and Cajun-spiced salmon, along with Asian feasts consisting of dim sum, Peking duck, and Korean BBQ can all be packaged together with a variety of fresh soups and side dishes and delivered anywhere in the city. Not only do they keep people from braving busy markets or grocery stores, but they free them from working in the kitchen so they have more time to spend with friends and family.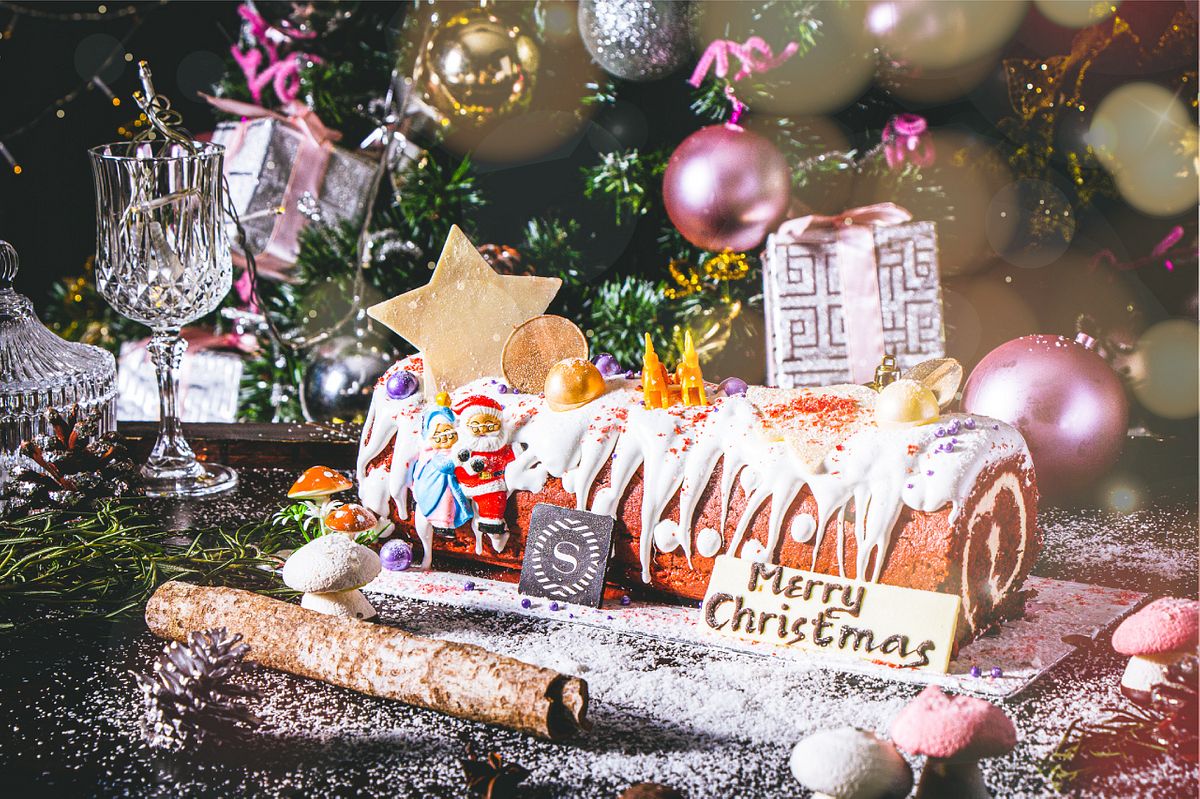 For those with a sweet-tooth, yule logs are often the best part of a holiday meal. Sheraton Saigon Saigon Hotel & Towers's foray into the dessert exemplifies its commitment to balancing culinary traditions and new trends. Head chef Nga has been hand-making them since the hotel opened, and this year is creating two conventional types made with chocolate, as well as an innovative green tea version and a red velvet cake yule log with strong vanilla flavors.
One must not forget that the holidays are a time for giving, as well as thanking people for their generosity throughout the year. Sheraton Saigon Saigon Hotel & Towers makes it easy with their Christmas hampers. Customers can come to the lobby's gingerbread and select exactly which handmade cookies, chocolates and other pastries from the hotel kitchen they'd like to include in a gift, or order a pre-made hamper and add a nice bottle of wine. When a friend, family member or business partner receives the gift, they will certainly be reminded of how much they are appreciated.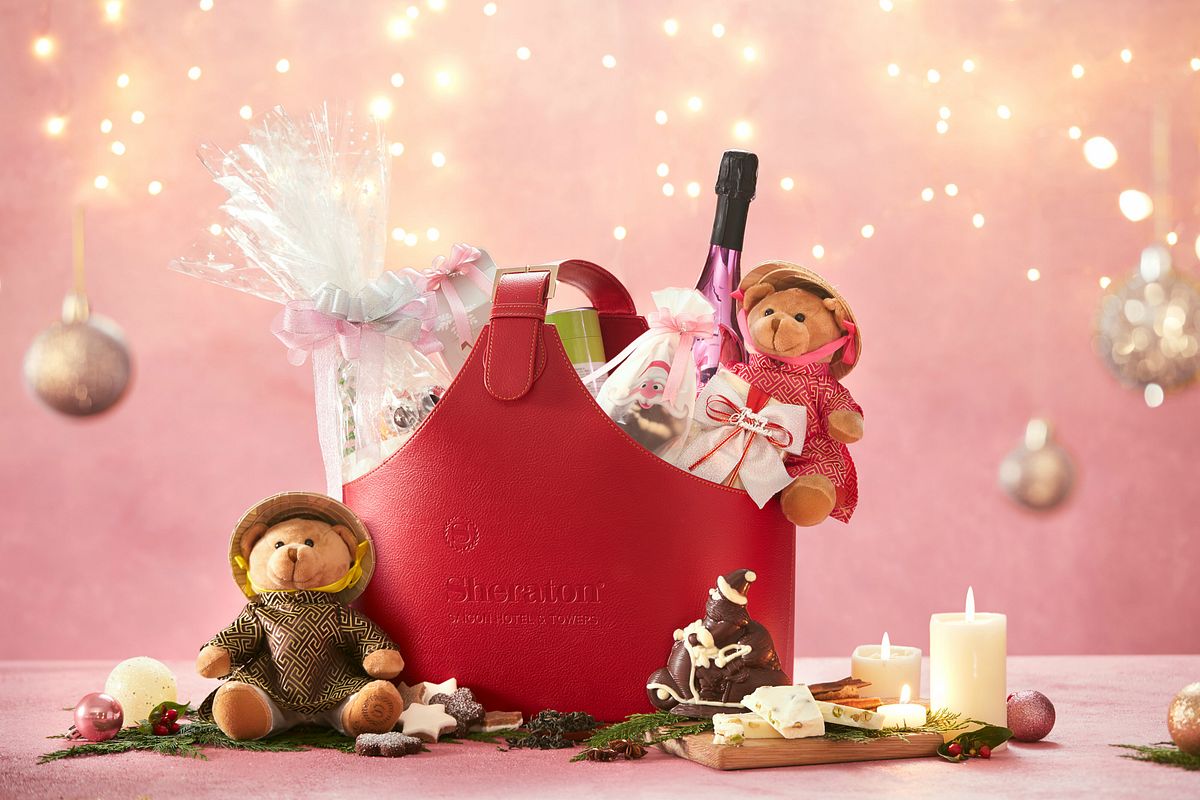 Beginning the New Year in Style
After savoring a large Christmas dinner and attending any final end-of-the-year parties, there is still one final chance to celebrate in 2021. For many, this past year has been filled with great challenges, but there is no better way to say goodbye than dressing up, gathering with loved ones, and sipping drinks with an inspiring view of the city. On New Year's Eve, guests can gather at Nightspot – a venue located on level 23 of the hotel for canapés for canapes and live music as they await the close of 2021 and a toast to a more prosperous 2022.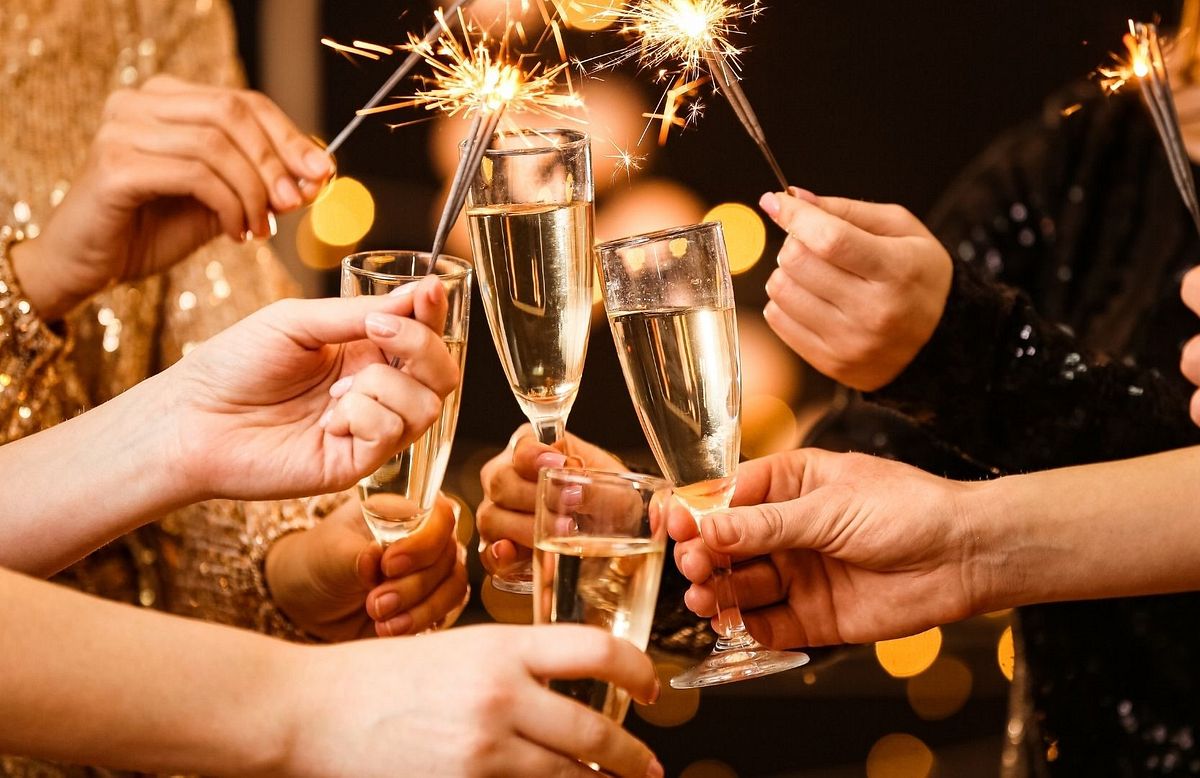 Even without snow on the ground or a fireplace in your home to hang stockings above, Saigon is a wonderful place to celebrate the festive season. Strolling through neighborhoods filled with colorful Christmas lights, taking in the commotion on Nguyen Hue Street on Christmas Eve and, of course, having a delicious meal can all make for a memorable evening. Regardless of the size of your party or the type of food you are craving, Sheraton Saigon is committed to making your stay-at-home holiday special.