There is no such thing as too much durian.
Okay, not everyone will agree with that statement; but for those of us that love the "King of Fruits," durian season deserves a holiday, or at least the introduction of a fourth meal in the day so as to have one more opportunity to savor the aromatic delicacy.
The Sheraton Saigon Hotel & Towers' new Executive Chef, Gael, certainly believes in the brilliance of durian. While he only arrived in Vietnam recently, Chef Gael was so inspired by the fruit that he selected it as the central ingredient for a new afternoon tea experience served in the hotel's sleek lobby lounge.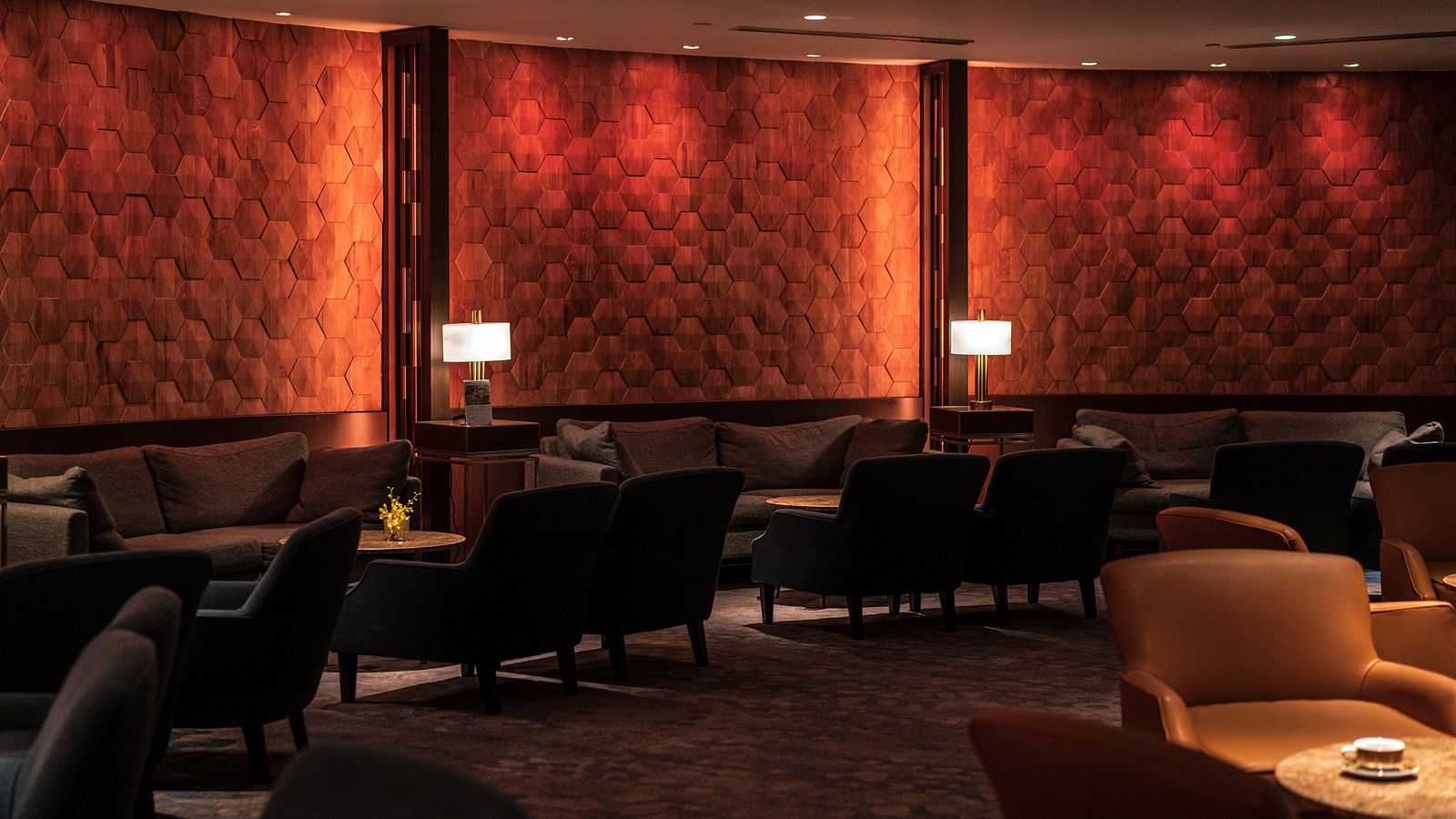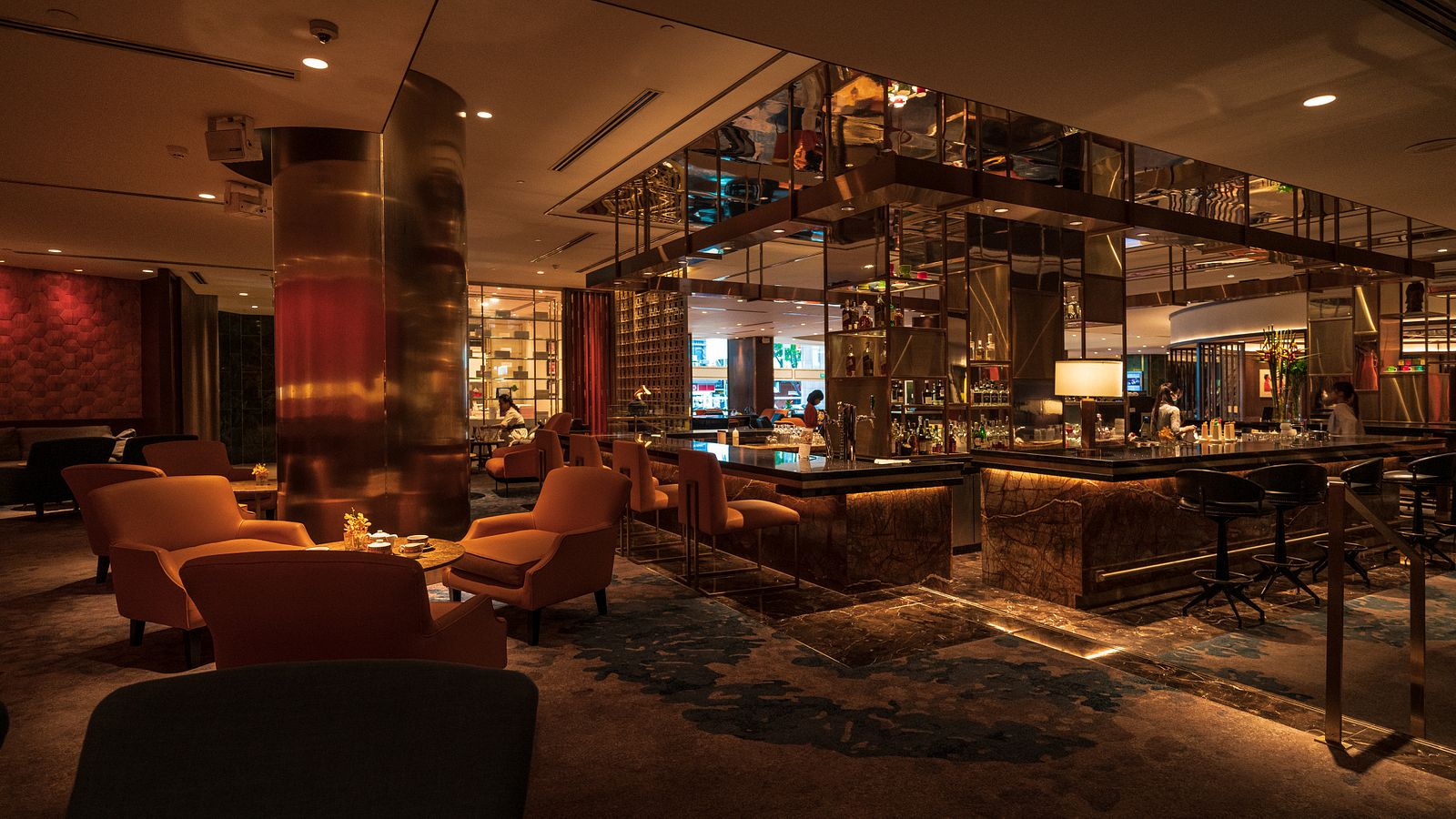 During his years traveling throughout Asia, he has spent significant time scouring small markets and food stalls in search of local ingredients, flavor combinations and preparation methods. He relies on this experience and knowledge when several times a week, a truck arrives at the Sheraton's District 1 kitchen with a precious cargo of fresh durian. The prickly fruits are quickly whisked inside to be prepared alongside fresh breads, pastries, cakes and chocolates.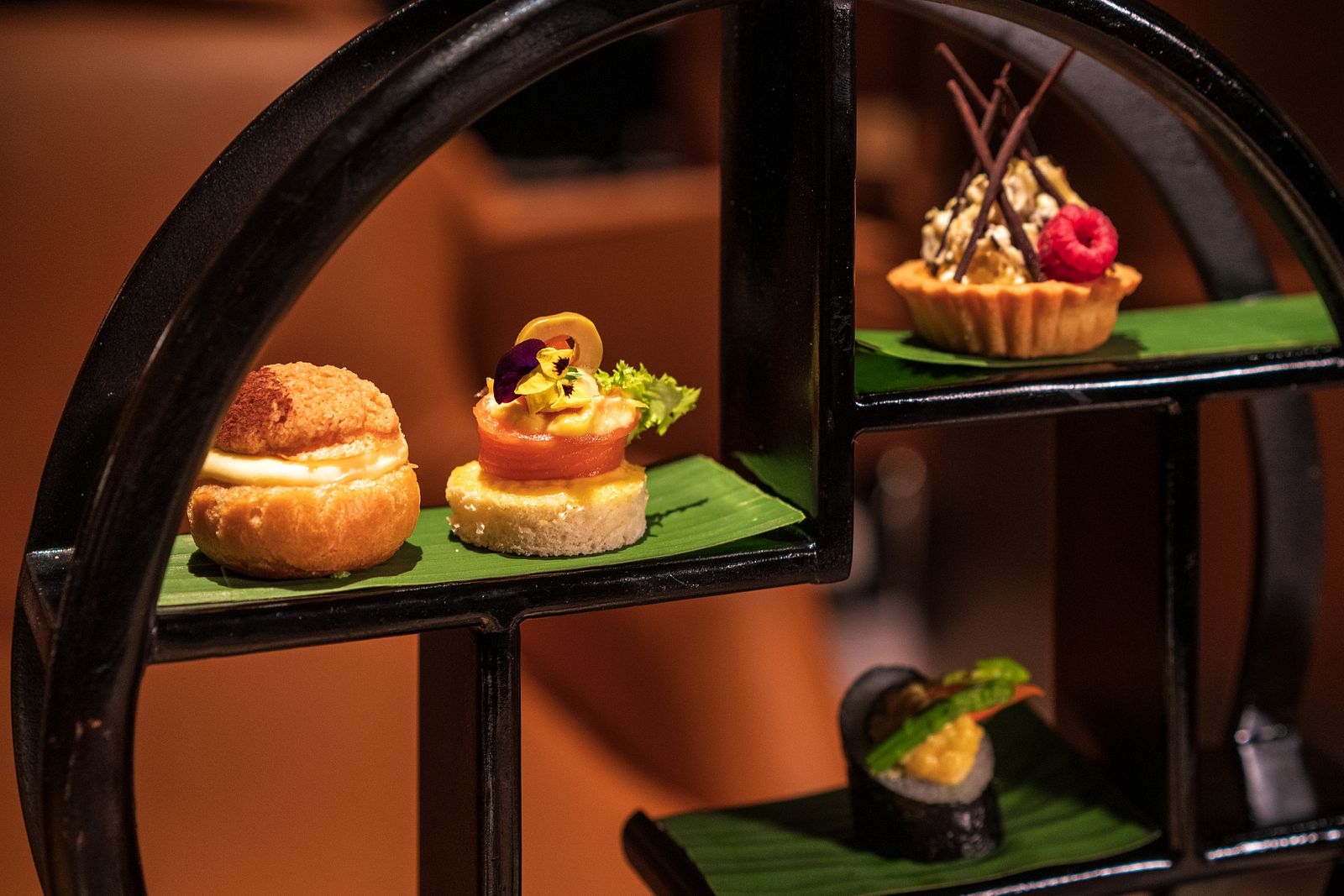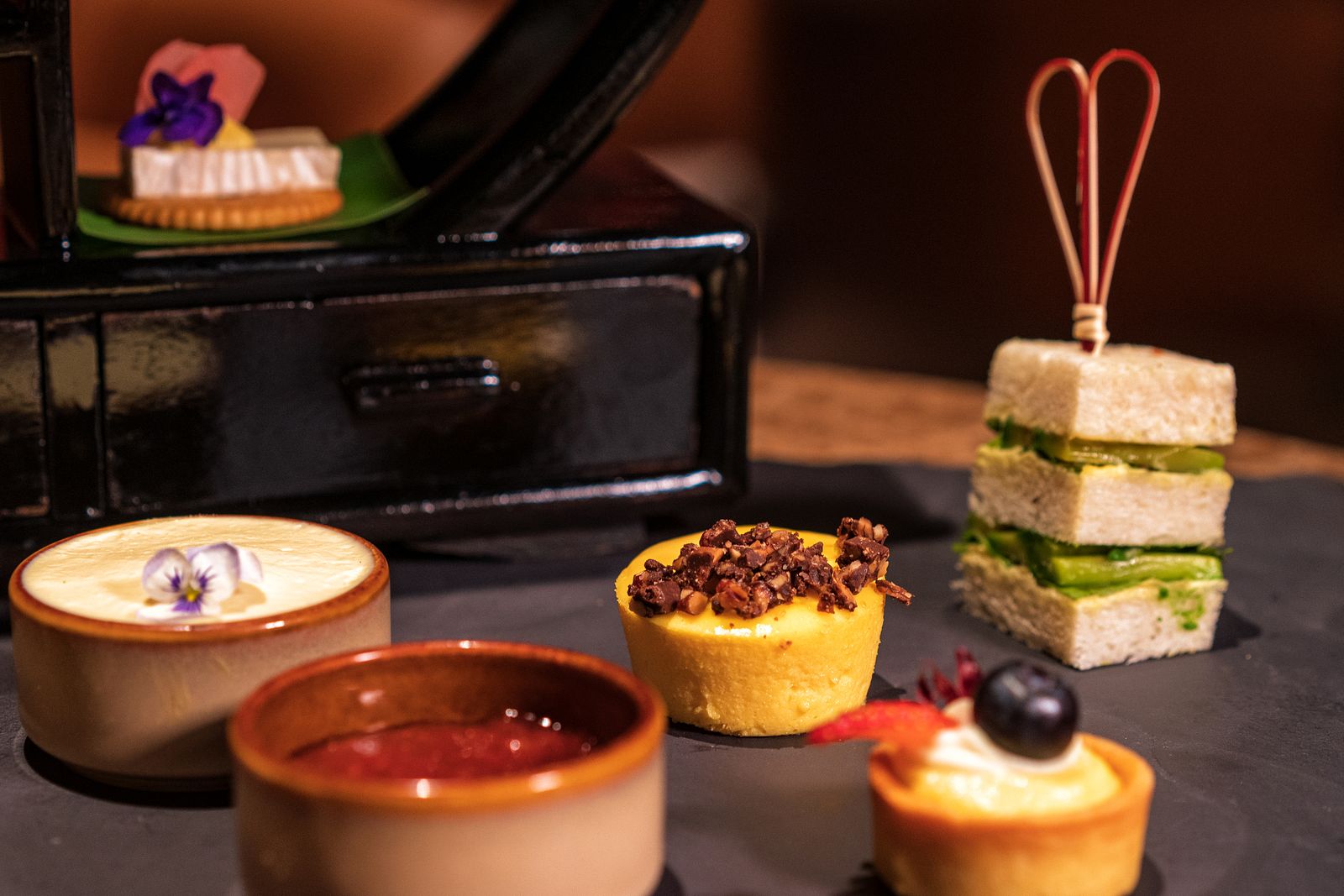 Re-Thinking Durian's Versatility
Guests get their first view of the hard work when the items are brought out on a graceful serving tray that will immediately have visitors reaching for their phones for an Instagram shot or two. When Saigoneer visited last month it was difficult to choose which item to try first, but the colorful flowers garnishing the open-faced sandwich lured us in.
The smoked salmon's salty flavor and delicate texture might not seem an immediate companion for durian, yet it contrasts exceedingly well with the creamy fruit when placed atop a fluffy piece of bread. The creative item was a great indicator of the surprises to come.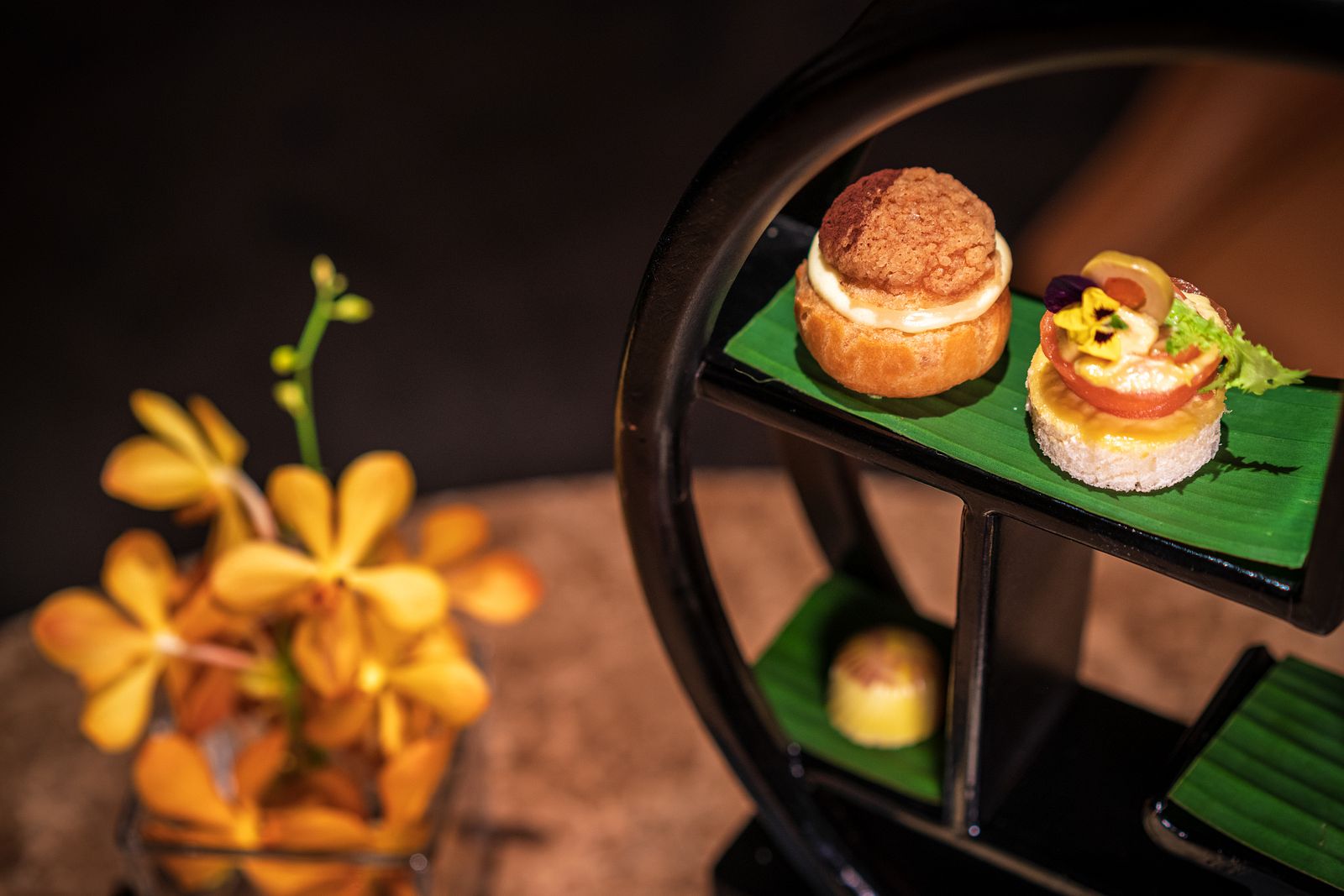 Xôi sầu riêng, or durian sticky rice, is a straightforward, tasty street food appreciated for its affordability and ease of production and consumption. Sushi, on the other hand, enjoys a more refined appearance and reputation. Chef Gael manages to unite the two within a delicate sushi roll filled with durian sticky rice elevated by a crisp sprig of asparagus and carrot; the dish surpasses the sum of its parts thanks to its novelty and nuance.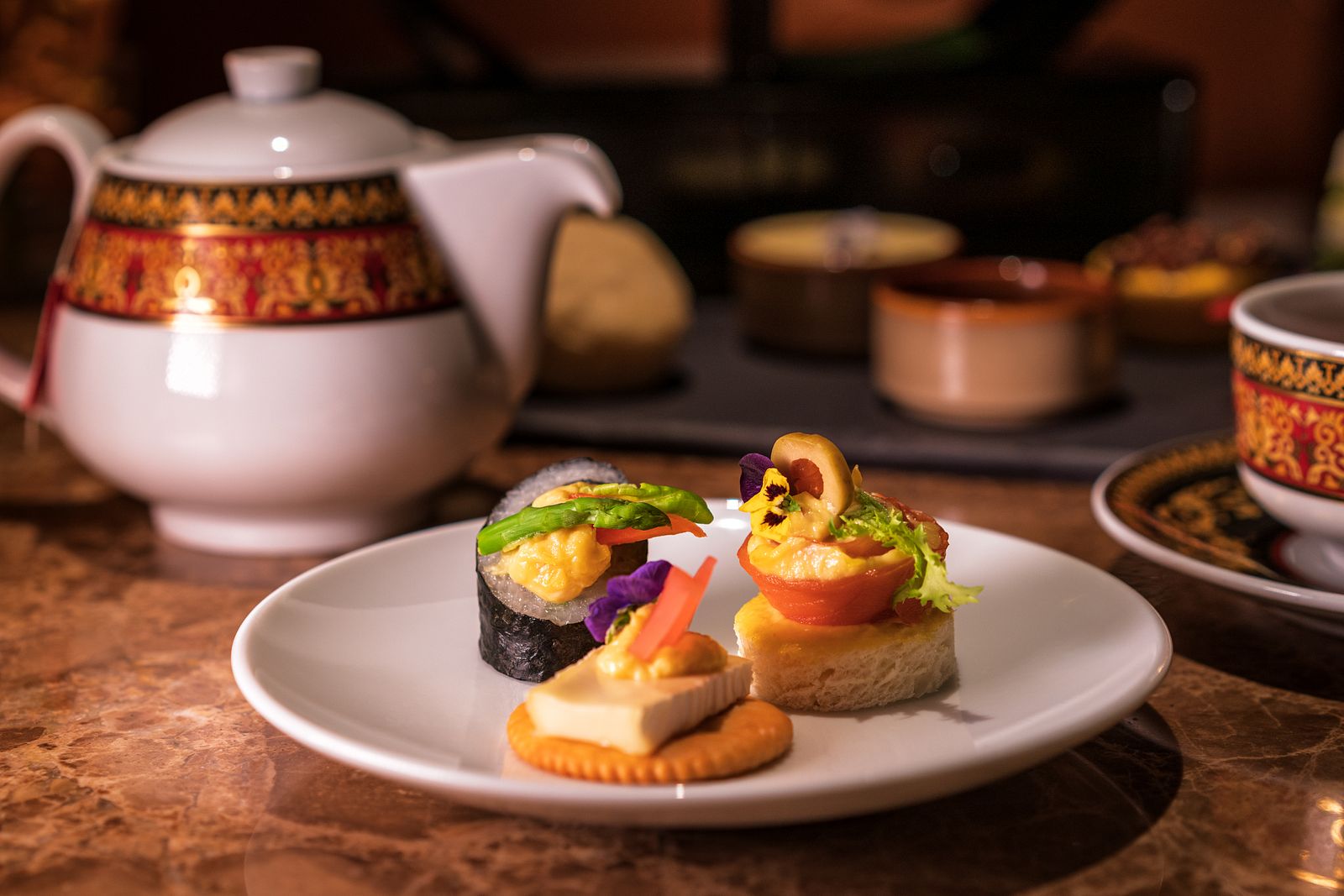 Much More than Durian
As much as it baffles me, I am aware that not everyone is a friend of durian. And while the new durian tea set will give enthusiasts a new appreciation for the versatility of the fruit, it isn't likely to win over anyone who already has a negative opinion of the fruit. Therefore, in an effort to appeal to everyone's palate, Chef Gael has concocted an entirely new Western Tea Set that features the same creativity and talent for utilizing local ingredients, alongside classic items from abroad.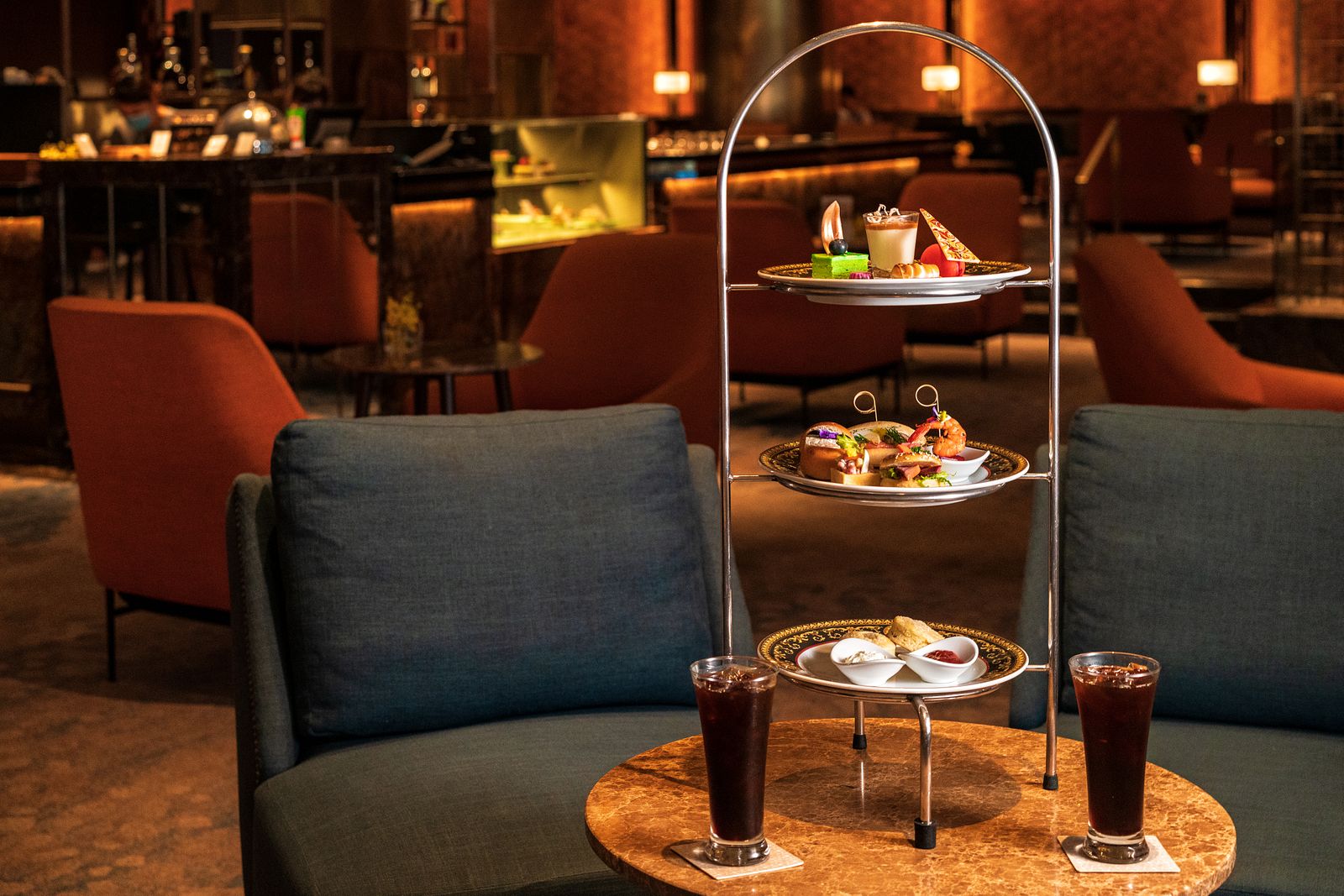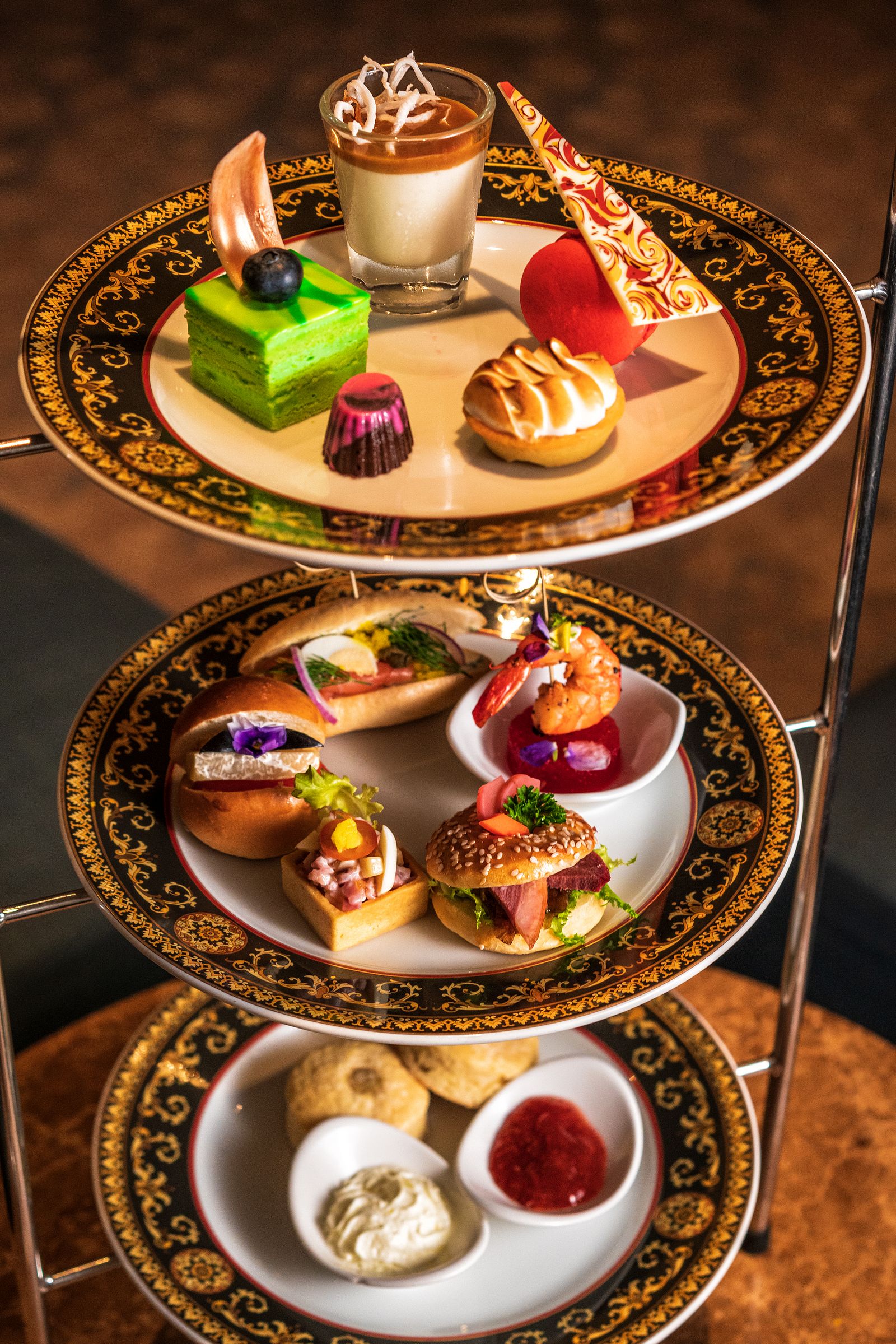 While not an obvious pairing, compressed watermelon lends a subtle sweetness and moisture to a plump, smoky grilled prawn accented by coriander. The juicy bite reveals Chef Gael's commitment to freshness, be it from the orchard or the ocean.
Similarly, a tangy onion chutney proved to be an unexpected, but perfect way to balance the richness of the smoked duck. The pair was placed inside a freshly baked mini bagel that provided a crisp crust and fluffy bread.
As any stroll through the local market reveals, Vietnam enjoys a wealth of ingredients not available in most places. Chef Gael may not have grown up with pandan leaves or an abundance of coconuts grown just down the road, but he's discovered ways to capture their essence via items including a chiffon cake and a mousse with caramel sauce.
An Elegant Atmosphere
Mid-day Saigon can be a brutal assault of sunshine, traffic and tumult. The inside of the spacious lounge provides a complete escape.
Soft lighting falls on the plush chairs and tables arranged on numerous levels. Quiet nooks with comfortable couches and armchairs are the perfect place to peacefully read, work on a computer or have an intimate conversation, while high tables facilitate meetings and discussions. Whether joined by co-workers, friends or simply seeking a little solitude, the elegant atmosphere allows one to lavish oneself with a little serenity. Adding to the experience is the carefully curated Asian artwork accented the textured walls and mellow, earthy tones.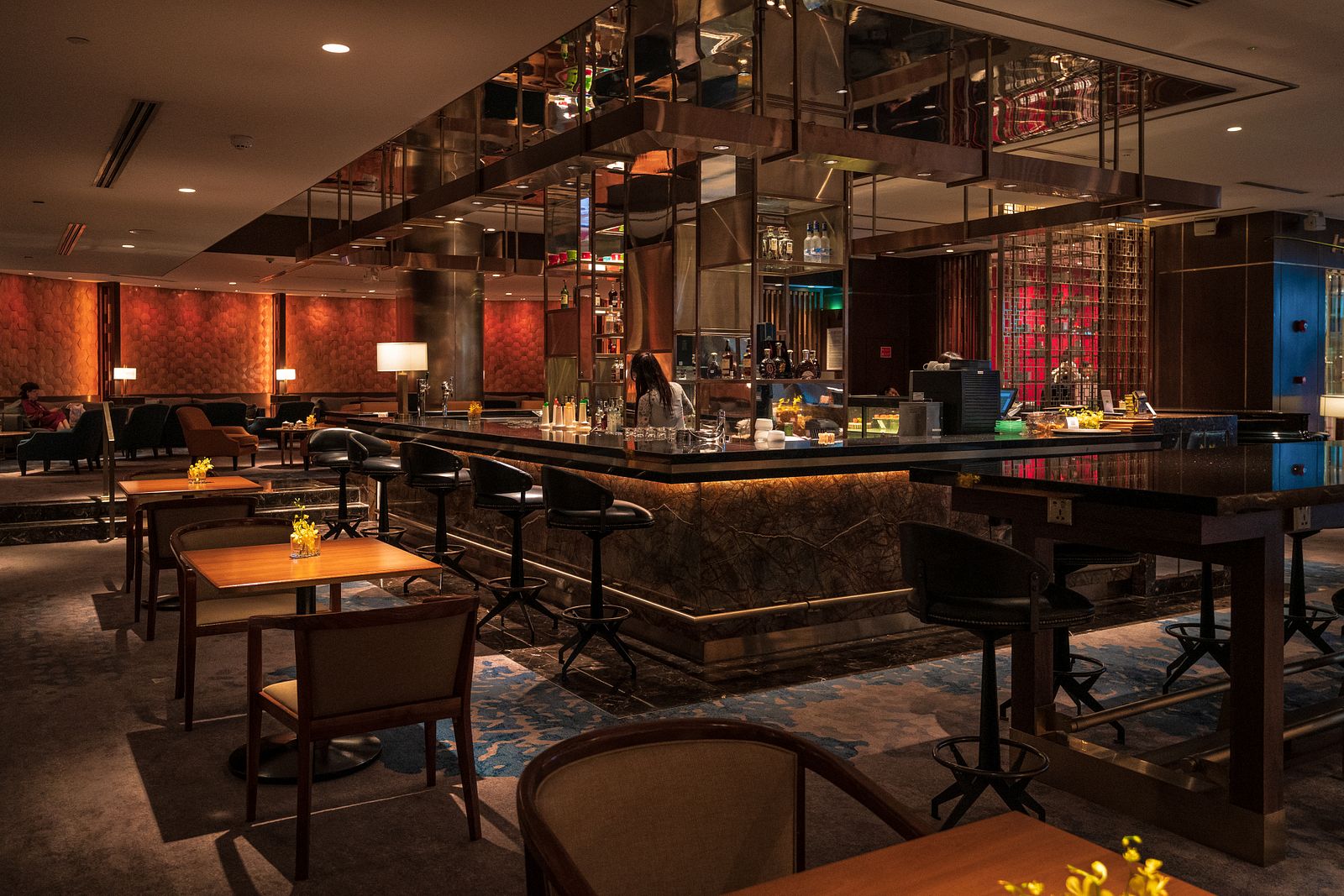 Considering the creativity and freshness of the ingredients in both ten-item sets, and the luxurious setting, one may expect to pay a significant price for the experience. However, the durian set is only VND368,000++, and the Western VND388,000++.
With the durian season still in full swing, people have no shortage of opportunities to enjoy the fruit. Yet, there isn't a single place in the city that offers it with such creativity and elevation as the Sheraton lounge. One could even be so bold as to question whether you're really a durian fanatic if you haven't tried it in a sandwich, or with smoked salmon. And of course, if you would rather stick with some more conventional, but no less carefully prepared, high tea items, Sheraton has you covered there as well.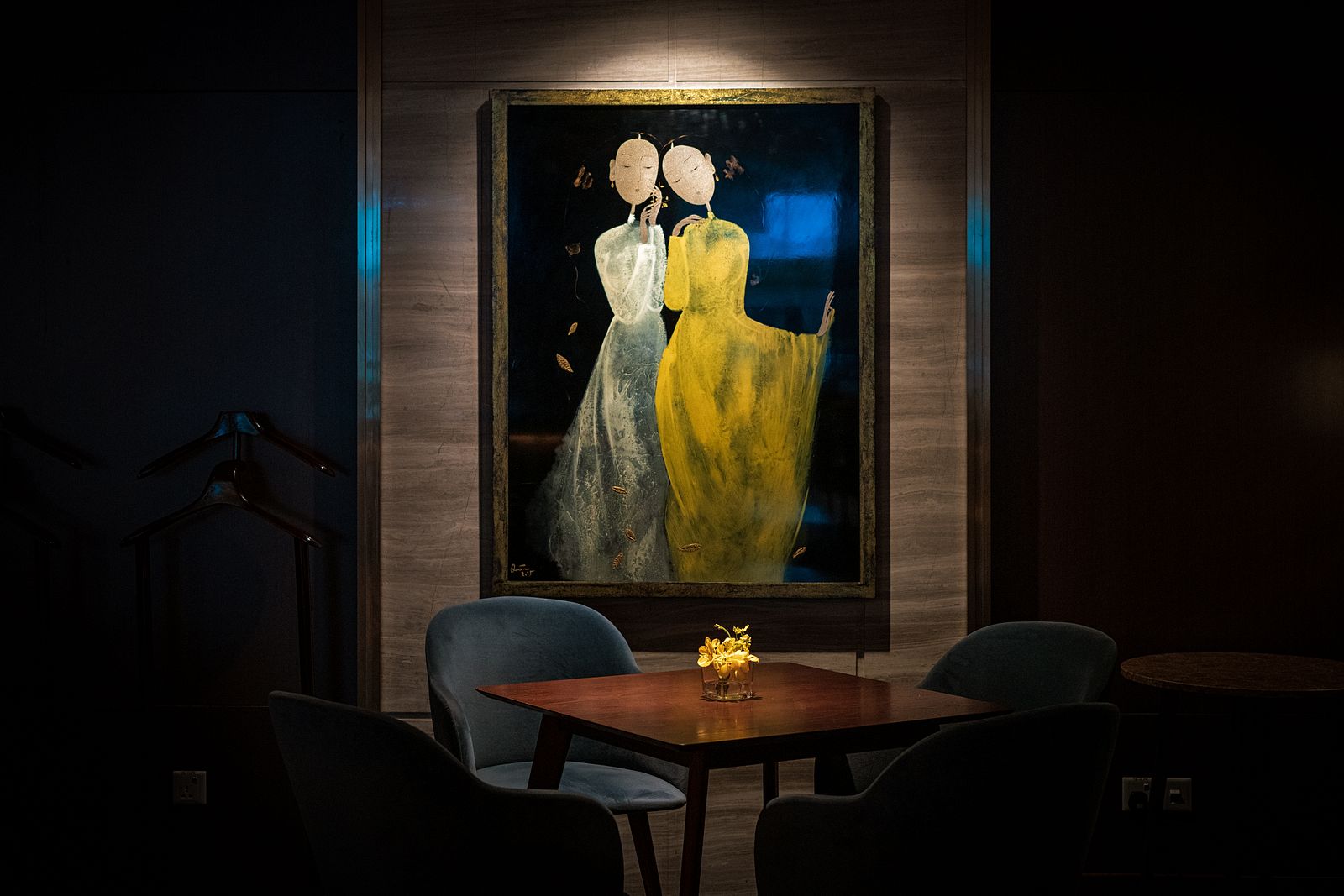 The King of Fruits Afternoon Tea is available for VND368,000++ and includes free flow of selected coffee and tea and VND498,000++ with an upgrade of one glass of Chandon Sparkling Wine. The Western Afternoon Tea is available for VND388,000++ and includes free flow of selected coffee and tea and VND498,000++ with an upgrade of one glass of Chandon Sparkling Wine. Both are available in the Sheraton Lounge Hotel Lobby from 2:00 - 4:30pm.