We could tell you a story about the seabass you're about to eat, how it was caught minutes ago, that preparing it as a ceviche calls for a such a simple recipe that it consists of little other than olive oil and lemon juice, that Ngoc Suong Seafood and Bar's vetted culinary staff prepares it under the tutelage of owner Le Quoc Vinh and executive chef Daniel Hohng, both Le Cordon Bleu graduates.
Or you could just take a bite: the fish's sparse preparation renders an almost fruit-like mouthfeel that has a pomelo-like crunch yet still has that mild, buttery taste.
We could even go simpler: "Mmm, it's mind-blowing bro," in the words of Vinh.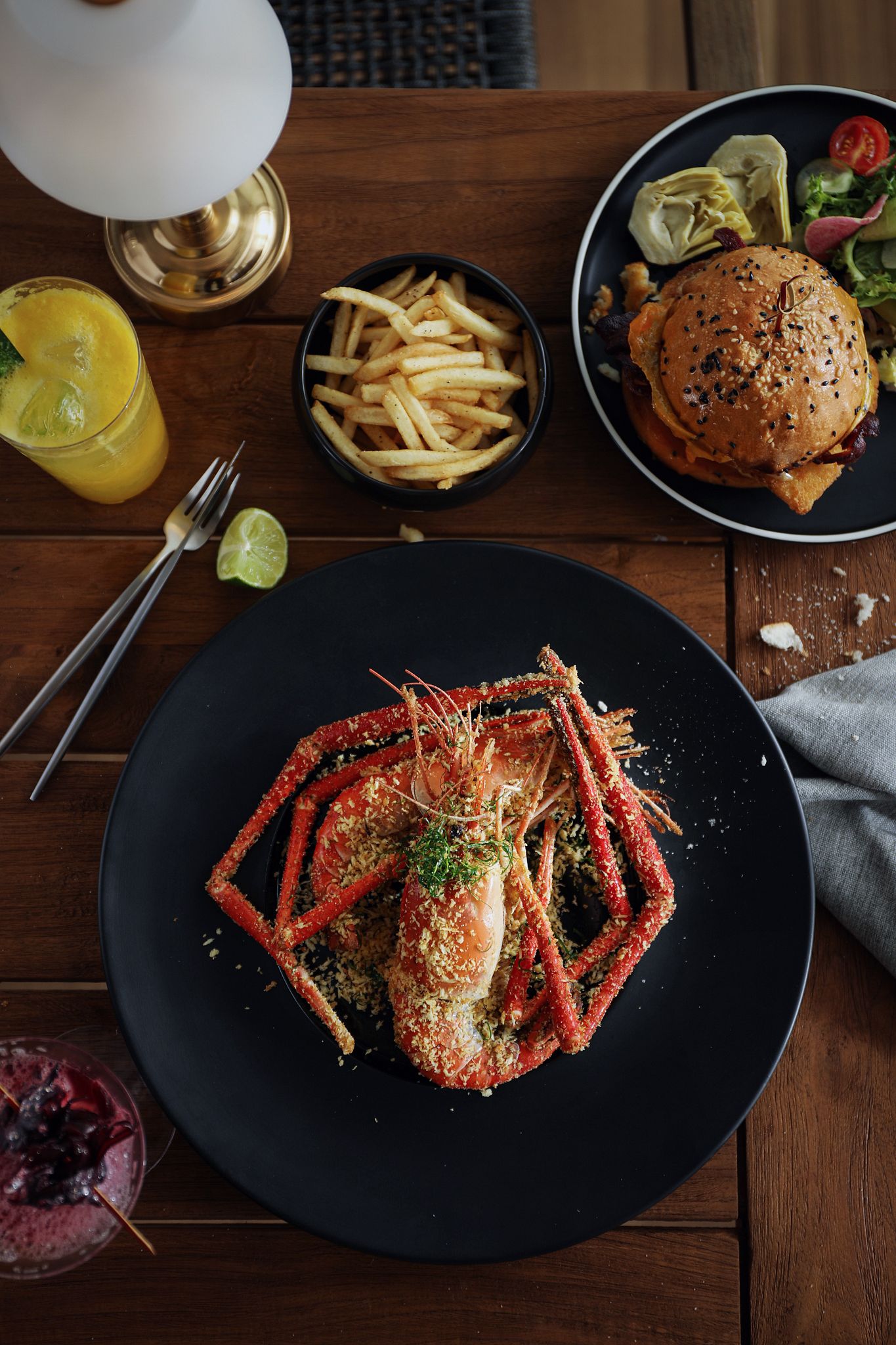 Ngoc Suong Seafood and Bar is located at the end of the Thai Van Lung cul-de-sac, which creates an unusual pocket of quiet in the Saigon hotspot. In spite of its central location, mature palm trees seem to set the scene for somewhere else. Inside, the restaurant gives a clean, crisp-but-breezy ambiance like fresh laundry wafting in a light wind. Earth tones — the tile's sandy orange, the warm brown of the bar and table enclosures, as well as bursts of green from the flora — are bordered everywhere by white. A cotton-colored sail is stretched over the dining room floor creating shade. The vibe is seaside resort with a little Apple store mixed in.
"Minimalism and contemporary [design style] is very trendy right now," Vinh said. "We're trying to do the best to capture it in our own way."
Vinh's attentiveness to the "now" in food is a special touch beyond his family's generations-long connection to the restaurant. The storied Ngoc Suong brand originated in Cam Ranh in 1955. There, his great-grandfather conceived of the name Ngoc Suong, a portmanteau of the names of his wife and daughter. Vinh explained that Ngoc Suong has since then formed a small culinary empire. There are three restaurants bearing the namesake name in Saigon, including the newly-opened Ngoc Suong Seafood and Bar.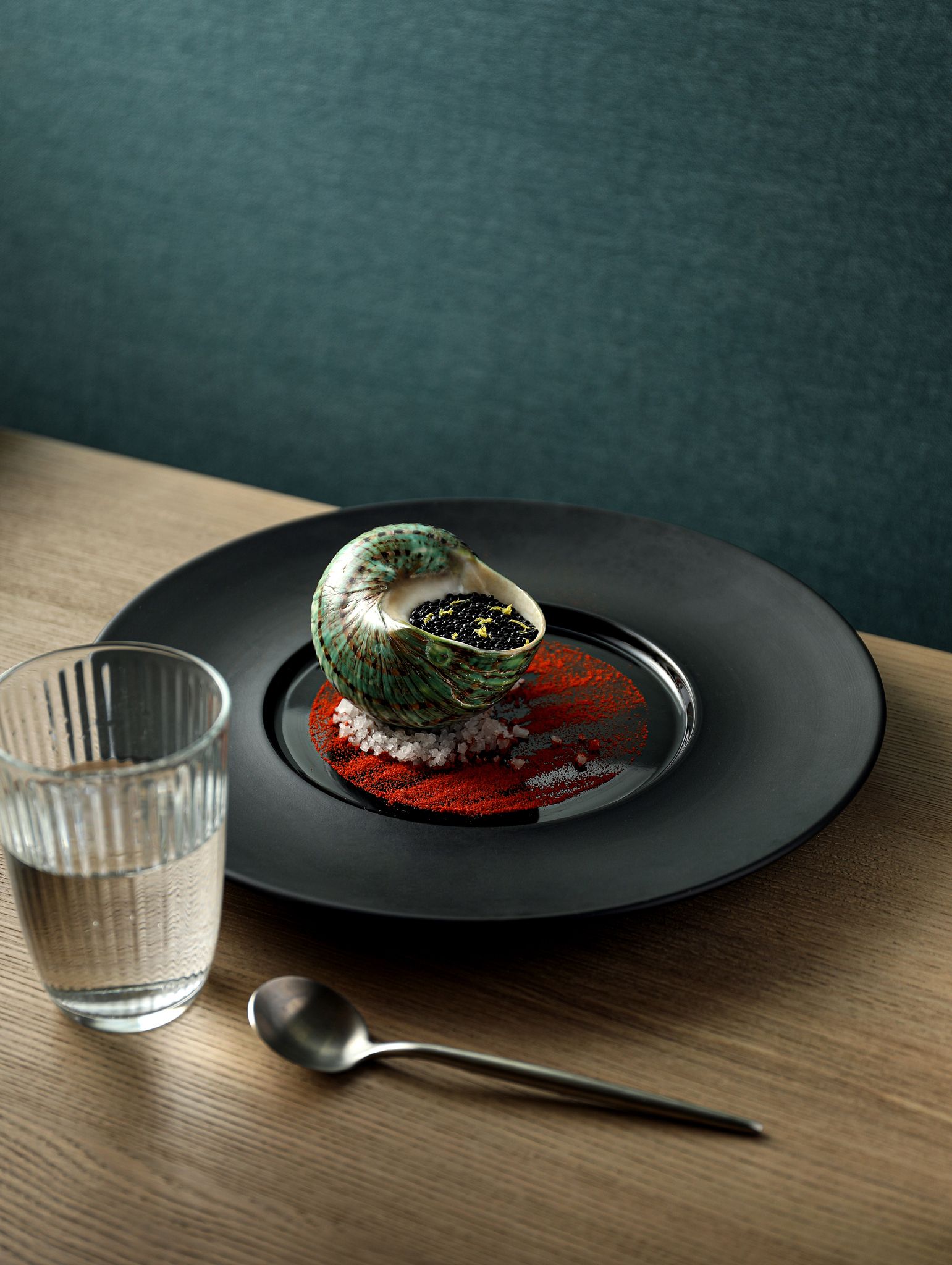 For the latest establishment, Vinh explained they wanted to do something different, something "elevated," as he described it.
Vinh said it came from care for everything around the meal, not just the food itself.
"The detail, that's what [is] special. Everywhere you look, everywhere you touch, this is something where we put in love and care."
The attention to detail creates a series of special moments, a program of experiences that starts well before anything is served. The story of Ngoc Suong is rich in history and it won't all fit on to just a single plate. Before you cut into the succulent sun-dried squid, you'll see numerous poles of sun-faded, rescued beach wood in the restaurant, a common fixture at a coastal Vietnamese seafood restaurant like the ones his great-grandparents opened nearly 70 years ago.
Everything that happens before the first bite is a fitting preamble to the main event itself: the meal.
The seabass Vinh served on the occasion of Saigoneer's visit is part of the restaurant's live seafood menu, a feast that includes over 30 treasures of the sea, including king crab, as well as a number of shellfish and lobster. After selecting their preferred seafood, diners can choose their preferred manner of having it prepared. Maybe that's cooked over a grill, or served in a zesty Argentine chimichurri sauce. There are over 20 ways to cook your favorite seafood, among them deep frying the dish or having it served with a house cheese sauce.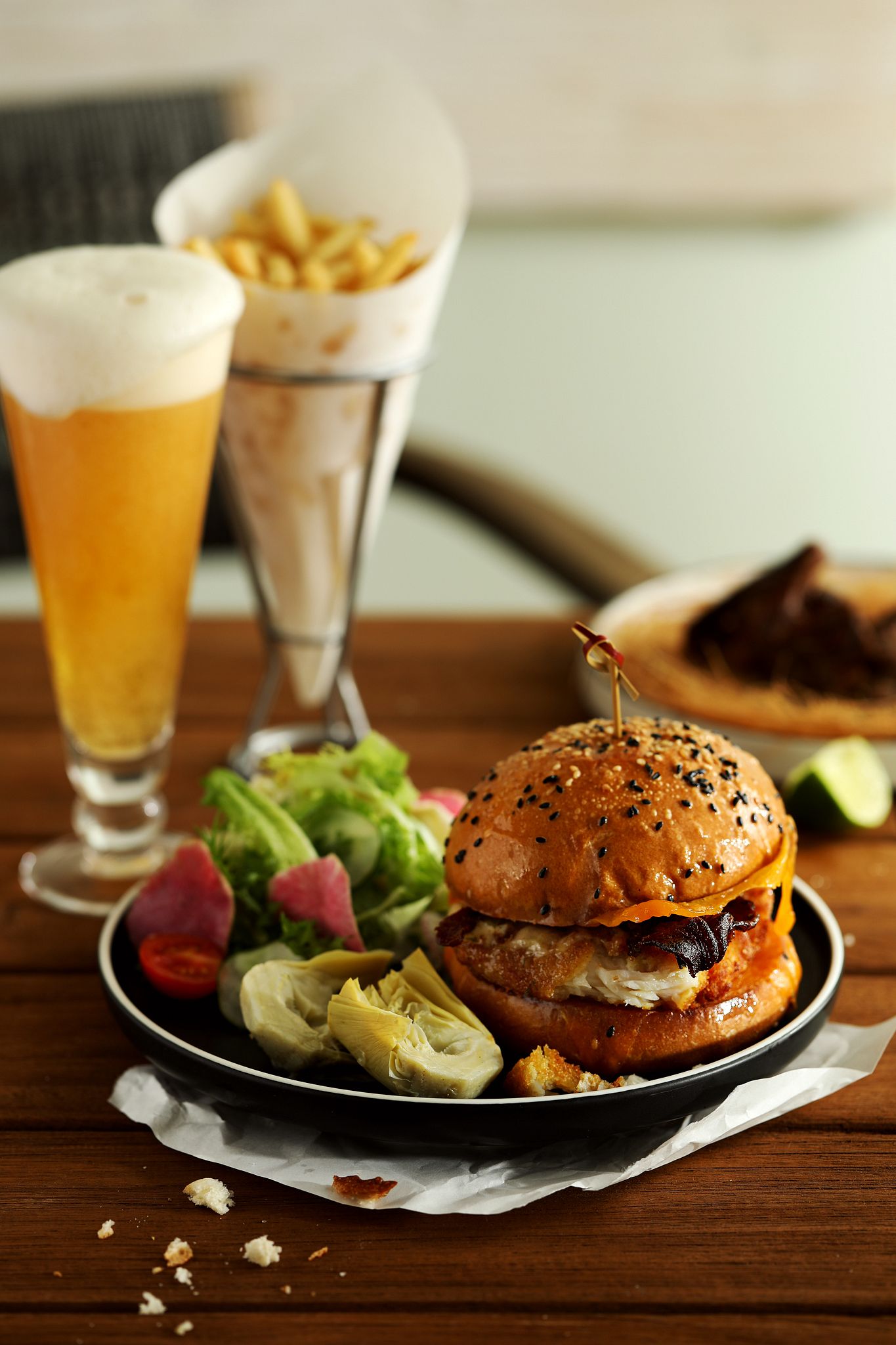 Daniel said he designed the menu to be variety-forward "I don't want to be stuck in one technique," he said.
Both executive chef and Vinh eschewed the label "fine dining," despite the menu's local- and fresh-centered ingredients and a foodie's obsession with small things, like the chili sauce made in-house. The menu can be seen as an expression of both men's training and experience. The two are both alumni of the Le Cordon Bleu, though they attended at different times. They met and worked together at the California restaurant Vaca, a Spanish cuisine restaurant run by Amar Santana, runner-up in the televised cooking battle royale "Top Chef."
Vinh, who Daniel described as a "visionary," pitched to the chef the vision of a lively, upscale restaurant when recruiting him. Vinh envisioned a place with a kitchen that could deliver the experience of fine dining in a relaxed setting.
"Good food should be served to many," Daniel said matter-of-factly.
At Ngoc Suong Seafood and Bar, the experience goes beyond one's expectation of a meal, with a regular entertainment program that includes showcases from nightlife's veteran DJ Phatbeatz and the wonderful talents from MUSE Inc. as well as a weekend brunch service completed with rising star DJ Levi Oi.
It is also where you can dispense with the thimble-sized servings of champagne while having meals served with Ngoc Suong Seafood and Bar's sour-savory whiskey cocktail called a Mexican soda.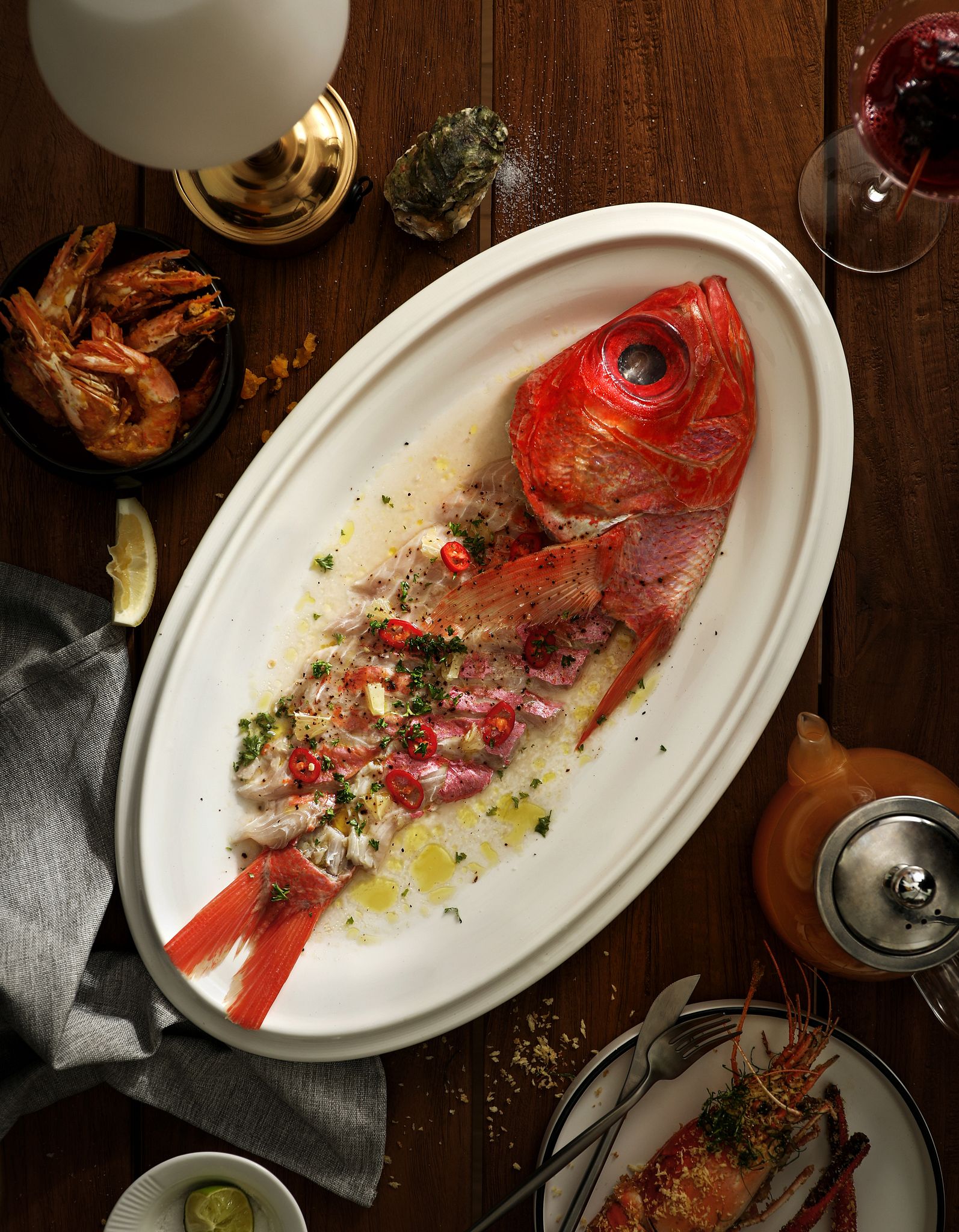 Above all, it is a place where its people are paying a lot of attention. Someone's going to come back regularly to withdraw spent limes and ensure all the necessary niceties of service is carefully performed.
It is the team's international background that makes them see the restaurant, the next generation of Ngoc Suong's legacy, as a competitor on a global stage.
"It's not about being the best in Vietnam, the best in Asia, but in the world," Vinh said.