"By eliminating the need to get up early on Sunday, brunch would make life brighter for Saturday-night carousers...Brunch is cheerful, sociable and inciting...It puts you in a good temper, it makes you satisfied with yourself and your fellow beings..." according to writer Guy Beringer. The meal has come a long way since he introduced it this way in 1895.
Brunch seems to have defied tradition from the beginning, and is at the forefront of fusing cuisines - often used to introduce new concepts because it does not have to follow tradition. No one bats an eyelid when someone talks about a kimchi cheese toast, rosewater and cardamom infused porridge, or blue lattes derived from algae.
Today, brunch means many things to many people. For Americans, it means mimosas with their breakfasts consumed around midday; for Australians, alcohol is replaced with coffee, and features quite a bit of smashed avocado and poached eggs. Across Asia, in the 1980s brunch was only available at five-star hotels, where Sunday seafood brunches first became commonplace. While Asia's palate has evolved beyond that strict definition, the practice has continued to this day.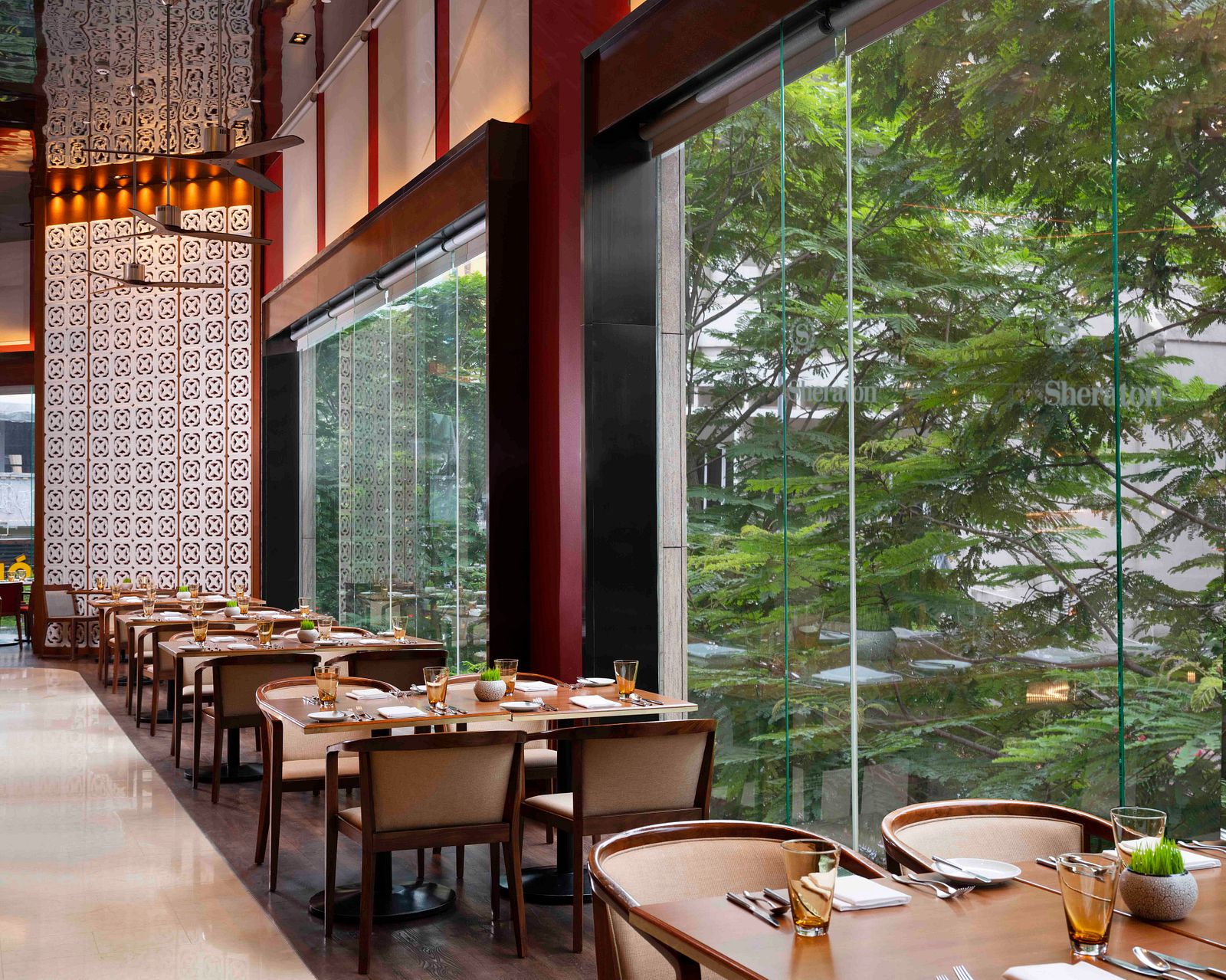 The Sheraton Saigon Hotel & Towers's Saigon Café offers more exciting fare than most, amid a hotel brunch landscape that has become at times a bit humdrum. Like most other five-star hotels, the Beats & Bubbles Sunday brunch has seafood aplenty, along with free-flow cocktails and French champagne - in this case, Moët & Chandon. Where it stands out is in its sheer variety of global cuisine featuring 7 stations, including the especially unique Indian items.
The premium seafood is all there: Alaskan King Crab legs, French Fine de Claire oysters fresh from Nha Trang that are shucked in front of guests, live flower crabs and lobsters cooked to request, several types of scampi, bivalves, prawns, baked whole fish, and soft shell crab when they are in season.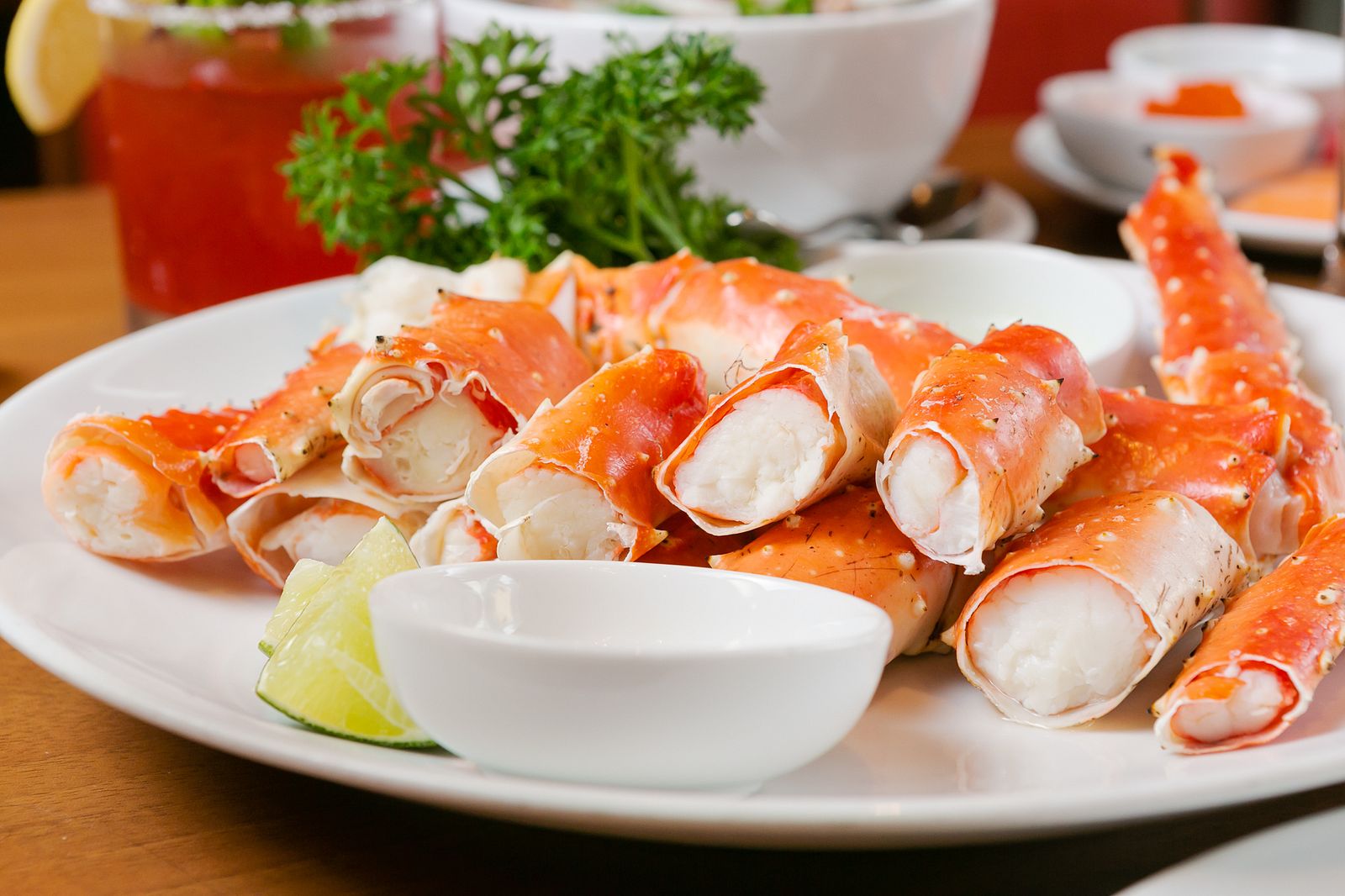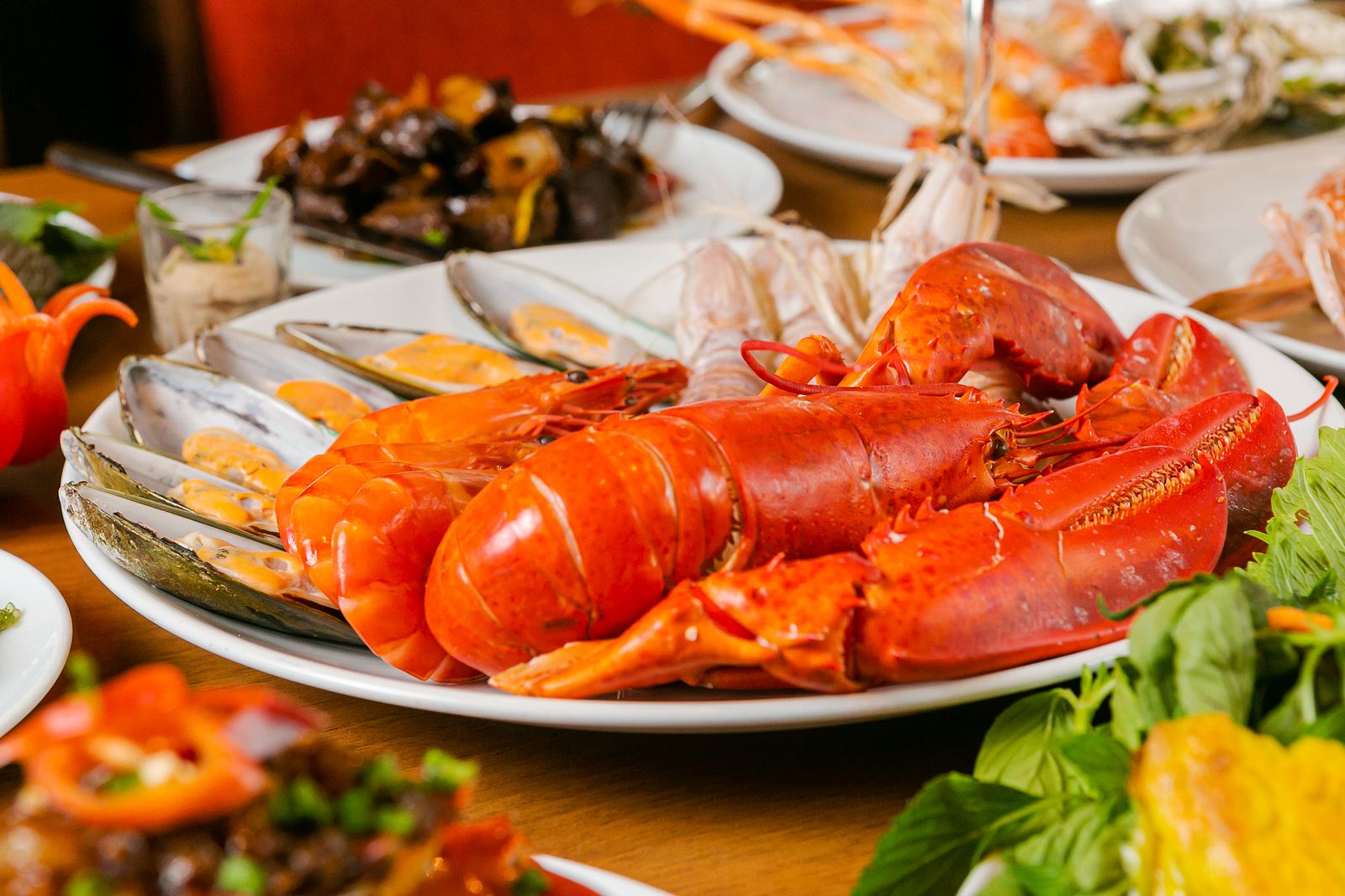 Saigon Café also serves every type of meat one would expect. Roasts change according to the chef's roster. When Saigoneer visited, we enjoyed golden pork belly, roast beef and baked cod. Fifteen varieties of French cheese are on offer, alongside a salad bar and homemade dessert station offering local Vietnamese sweets and western cakes with teppanyaki ice cream. Like all seafood brunches of fine repute, foie gras is available freshly cooked to order.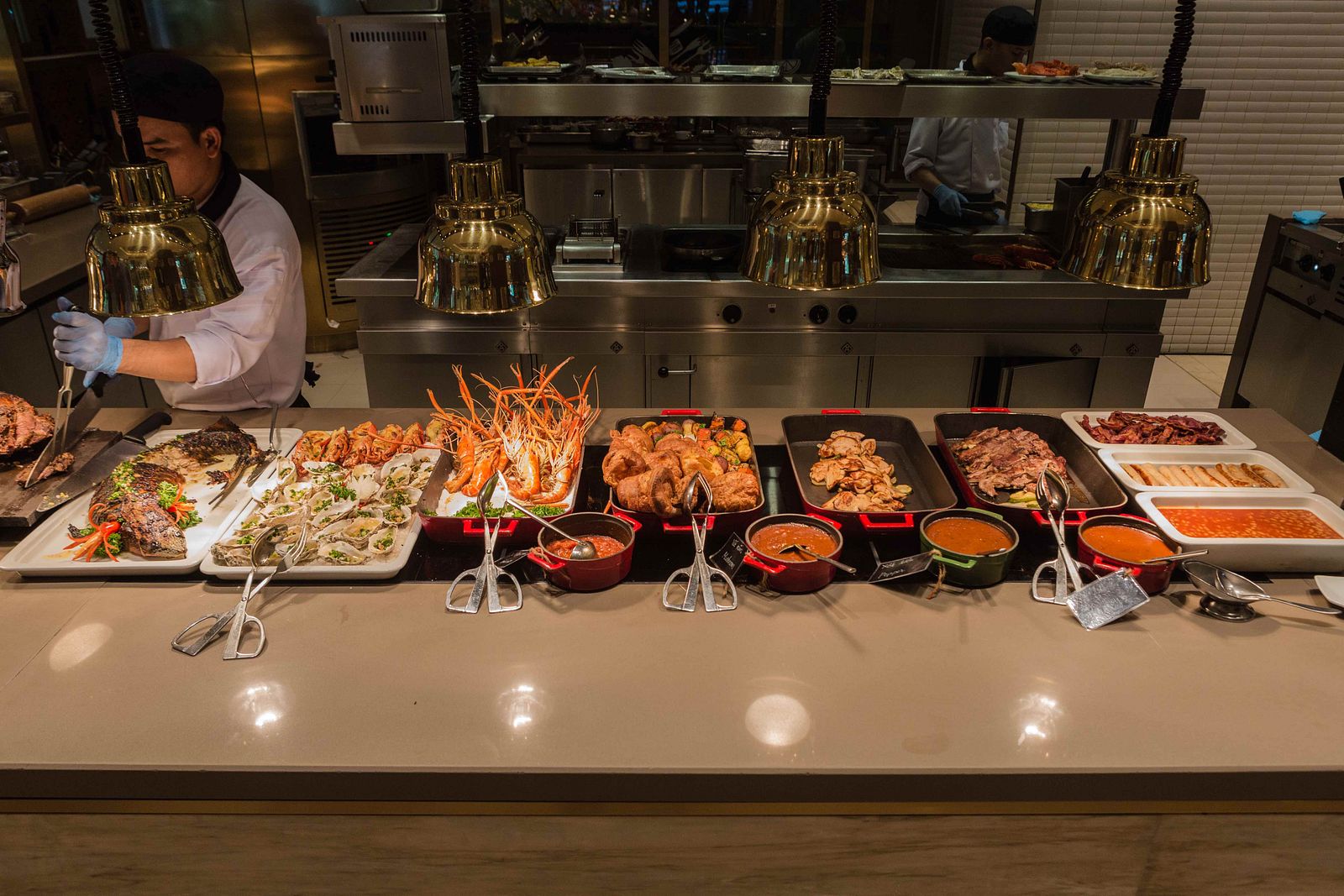 The Vietnamese station serves crisp bánh xèo, phở and must try dishes such as shaking beef (bò lúc lắc) and a selection of local sea snails cooked in tamarind sauce or with garlic butter upon order. The Japanese section has crowd-pleasers hand rolled sushi and sashimi, but also contains a robata grill section, where meat and vegetables are barbequed to order over hot coals. There is also a Pan-Asian section that features Filipino, Thai and Singaporean selections.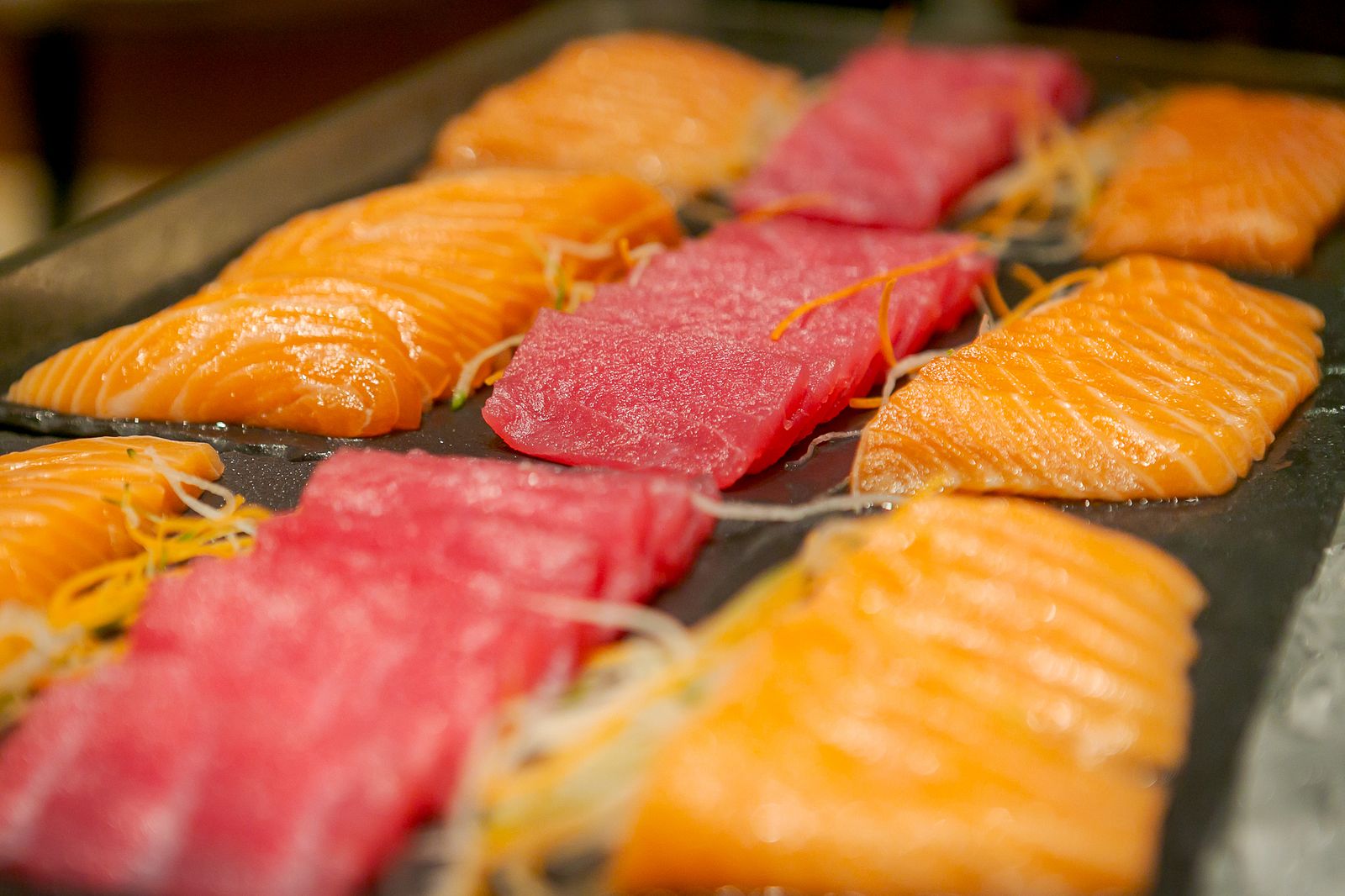 But what really stands out is the Indian selection. They even have their own tandoor oven to create a wide array of dishes. Indian visitors often compliment the chef on the food, even identifying which region a specific permutation of dish comes from. When available, the chefs make special batches as requested by discerning customers.
Chefs serve small portions of all the items, regularly refilling plates and platters to maintain the quality and freshness. "We try to make sure that we keep a standard that tastes fresh, not like it's been sitting in the bain marie for a few hours," says Yannick Freymann, Food & Beverage Manager of Sheraton Saigon.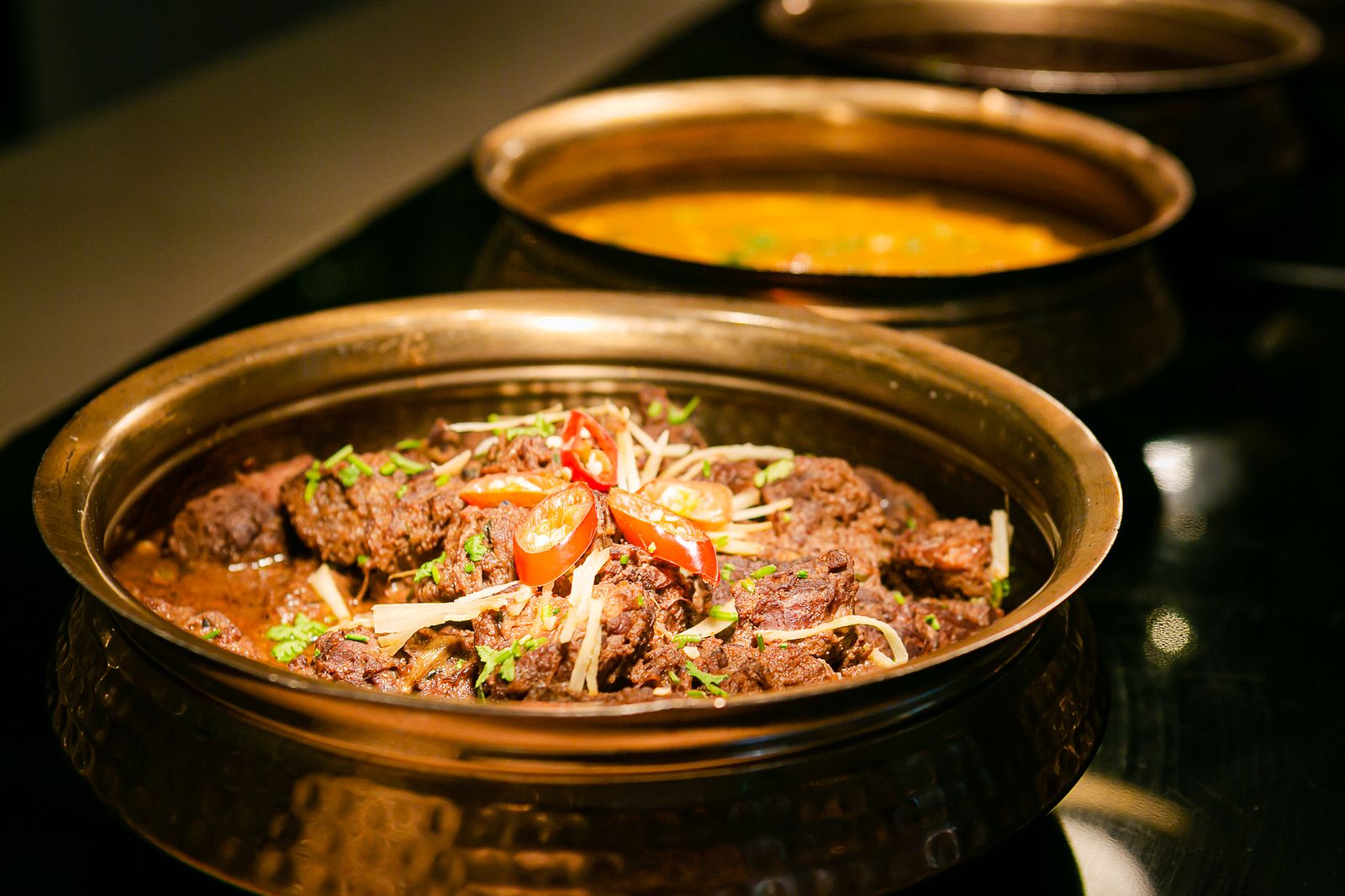 "We get a good mix of locals and visitors, but we also receive many business people who just want the food they're most comfortable with after a long flight and long days at work. We try to facilitate that," he adds.
For the locals, every effort is made to make them comfortable too. For one, it is child friendly, with a massive separate room for the children to play in, as well as a wandering balloon artist.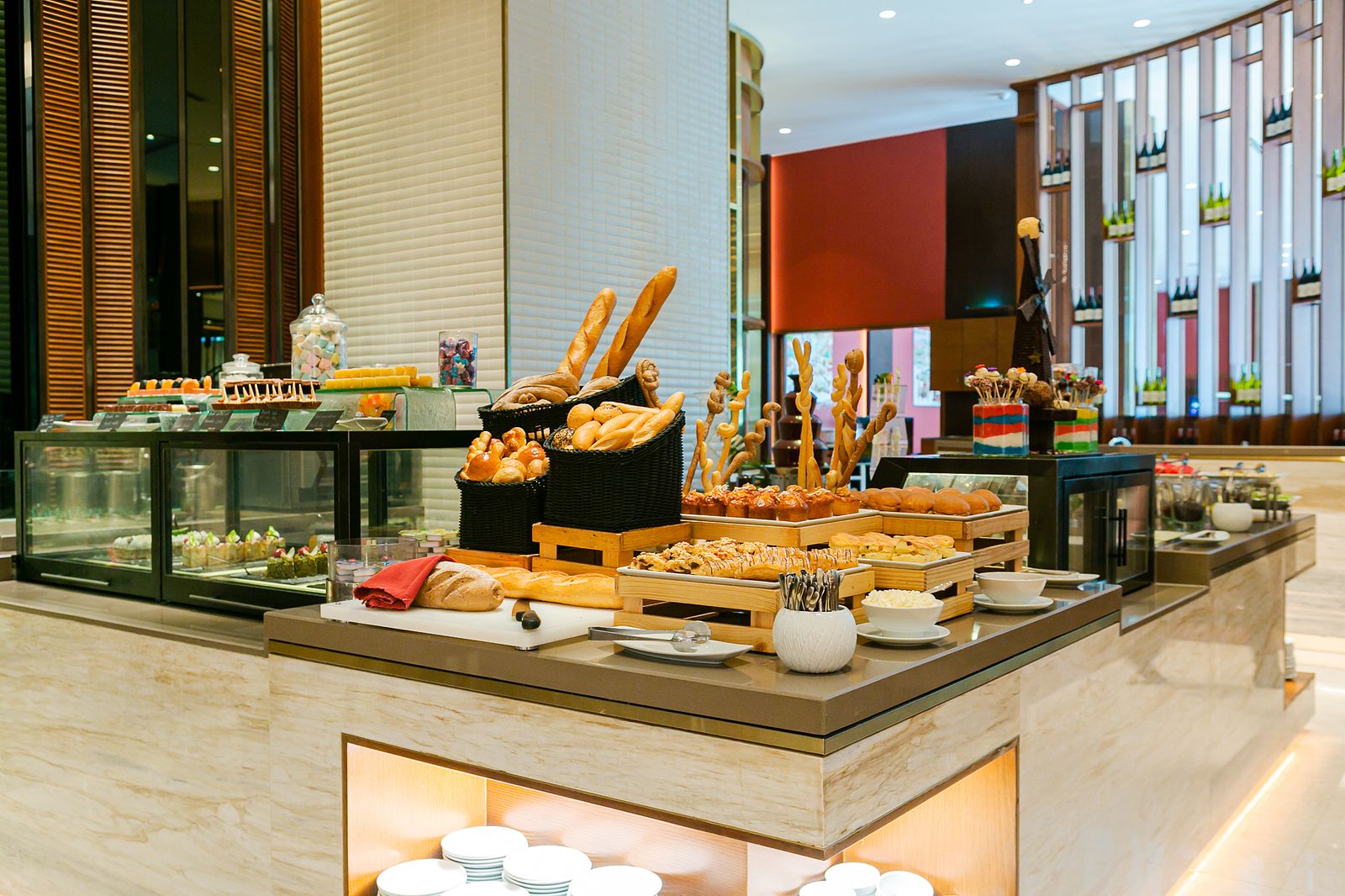 Sheraton Saigon's marketing manager Vu Nghe tells Saigoneer that the concept of the brunch is to have a live DJ play ambient music in order to make sure that the atmosphere is maintained, rather than piped-in music. The music is not loud, and never drowns out the conversation.
With the high quality and variety of food, vibrant atmosphere and exemplary service, Beats & Bubbles brunch certainly ticks all the boxes that Guy Beringer set over 100 years ago, while adding some exciting new elements.
The Beats & Bubbles brunch runs every Sunday from 11:30am – 3pm.
Reservations via email: diep.nguyen@sheraton.com or call +84 28 3827 2828
+84 28 3827 2828
Level 1, Sheraton Saigon Hotel & Towers - 88 Dong Khoi Street, D.1