An antique phone placed in the elegant ground-floor lounge at Hôtel des Arts Saigon, Mgallery invites visitors to Call back in time. Paintings by esteemed Vietnamese artists from bygone decades including Bùi Xuân Phái and Trần Lưu Hậu, ceramics and artifacts from the nation's distant past and tradition-evoking design touches create an atmosphere that whisks visitors into a lost era of elegance.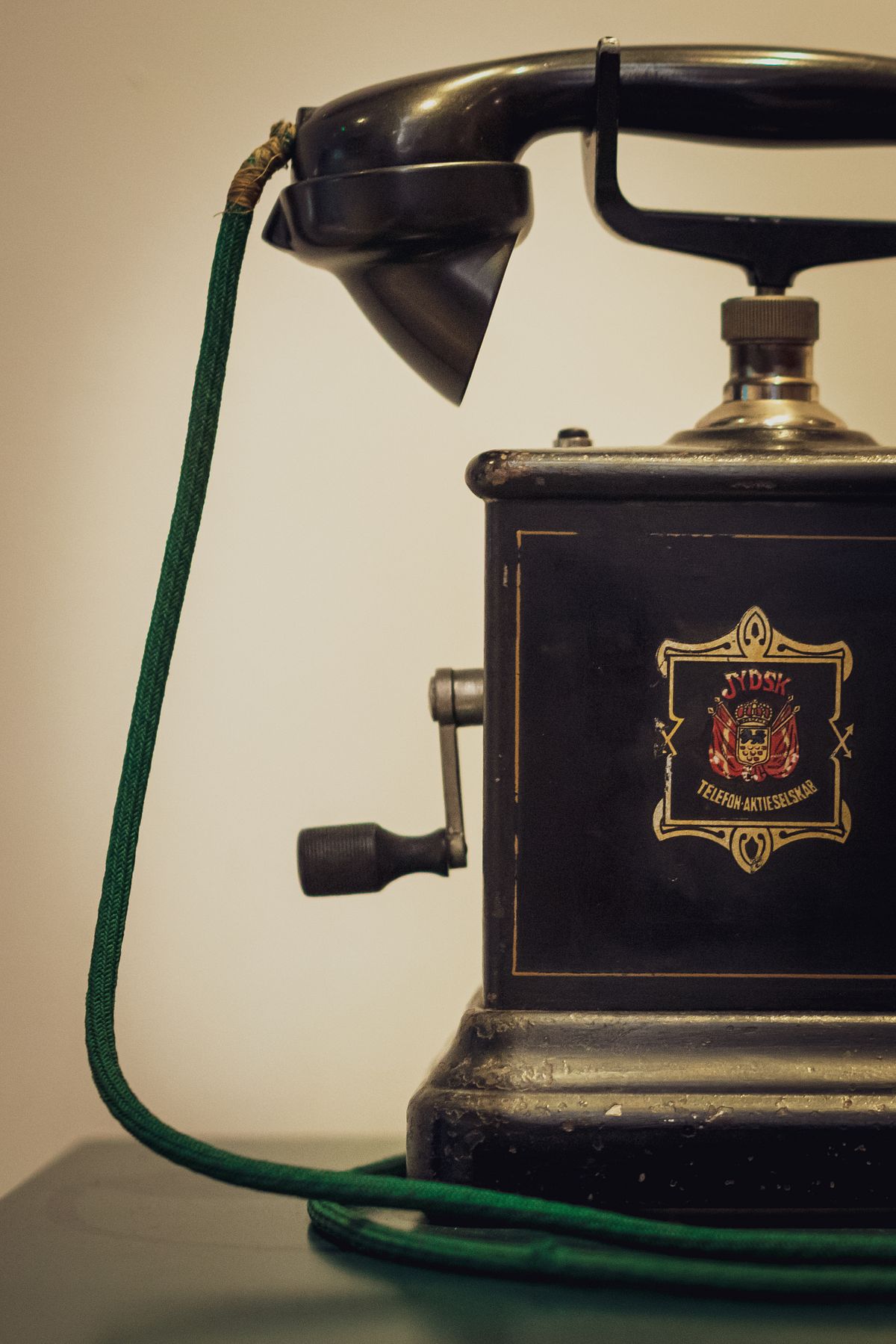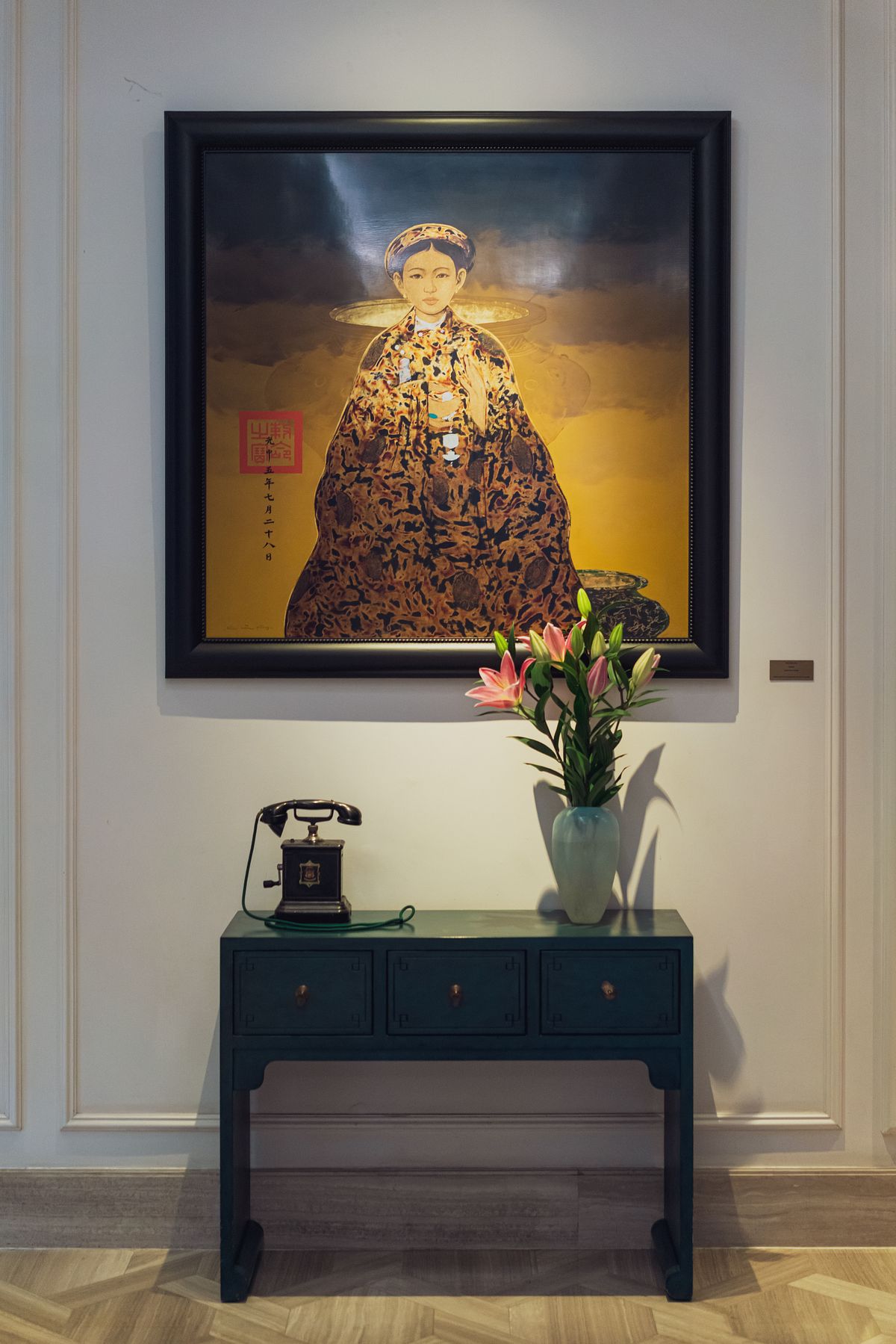 Internationally beloved artist Bùi Xuân Phái attended Hanoi's prestigious Indochina Fine Arts College before embarking on a storied career best known for its oil paintings depicting the rich vibrance of the country, particularly Hanoi's old quarters. While those large works put his full artistic prowess on display, his many sketches provide an equally interesting look into the unique way he saw and interpreted the world. Hôtel des Arts's first floor Café des Beaux Arts features many of these rare sketches. It's a treat to imagine the stories behind each character brought to life with a few ink strokes as well as gain a deeper appreciation for one of Vietnam's most renowned artists.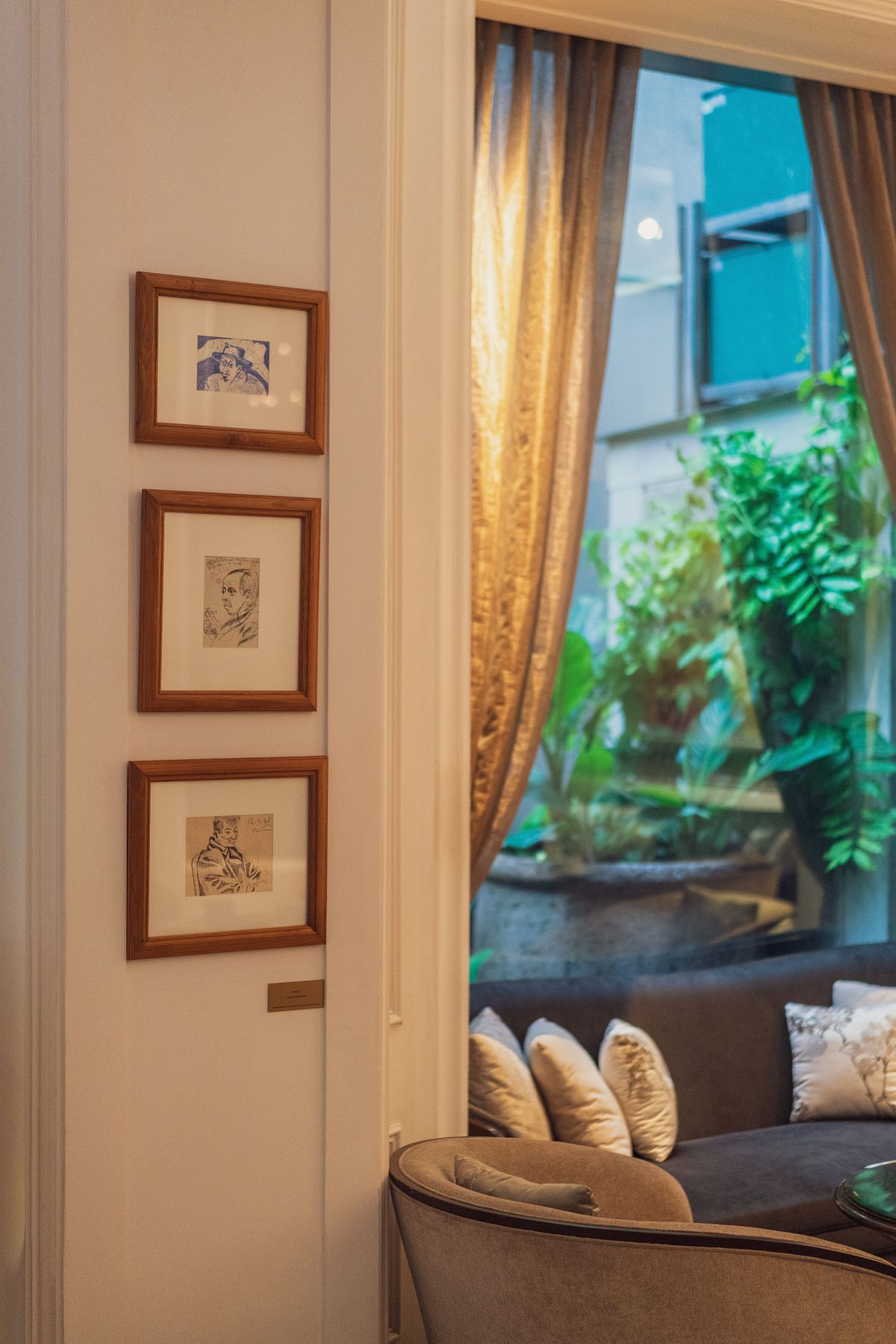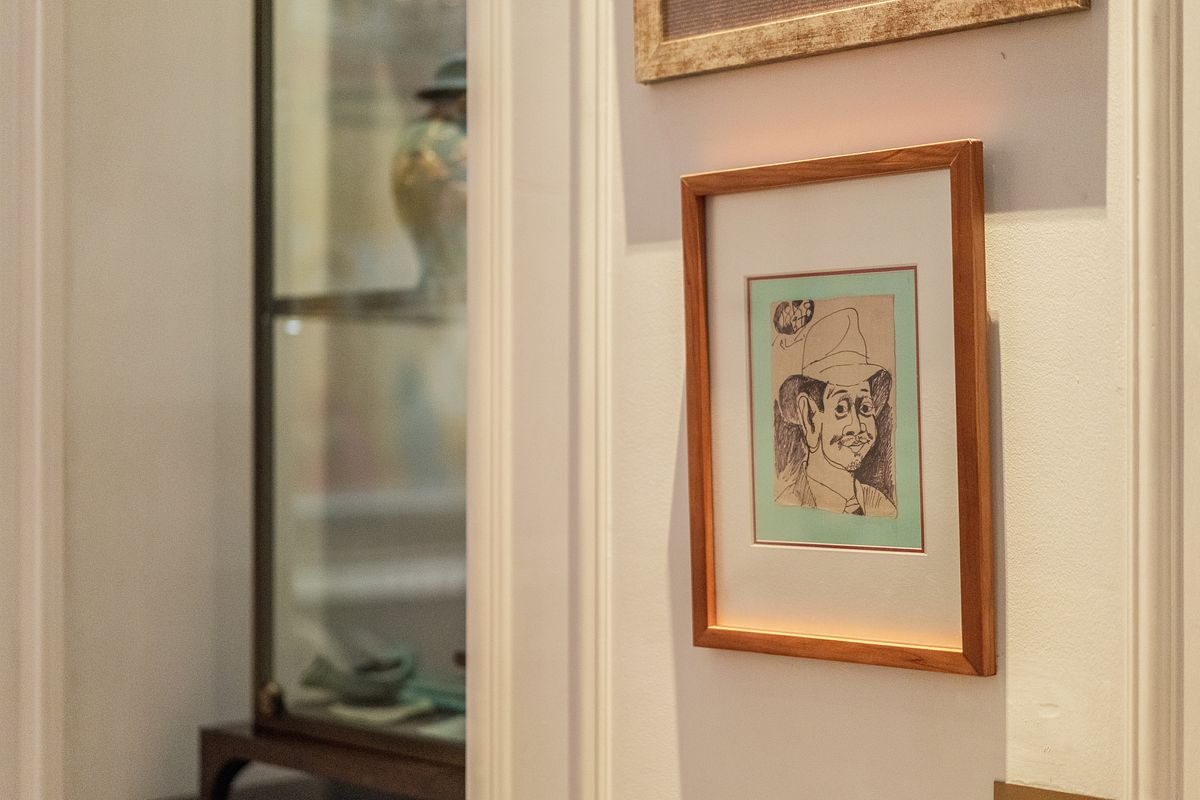 While Hôtel des Arts praises the human form and human activities, its artwork makes nods to the natural world as well. "Year of the Snake", a gauche work by Nguyễn Tư Nghiêm, for example, depicts two coiled serpents in a surreal scene of soft colors. The painting is placed above some of the freshly-cut flowers that are found throughout the room in an embrace of the ephemeral beauty in nature. The painting is one of two works by the famous painter who explored both traditional themes and mediums and more experimental ideas including using flour paint, mulberry paper and coal for pigments and brought styles of former dynasties into modern contexts.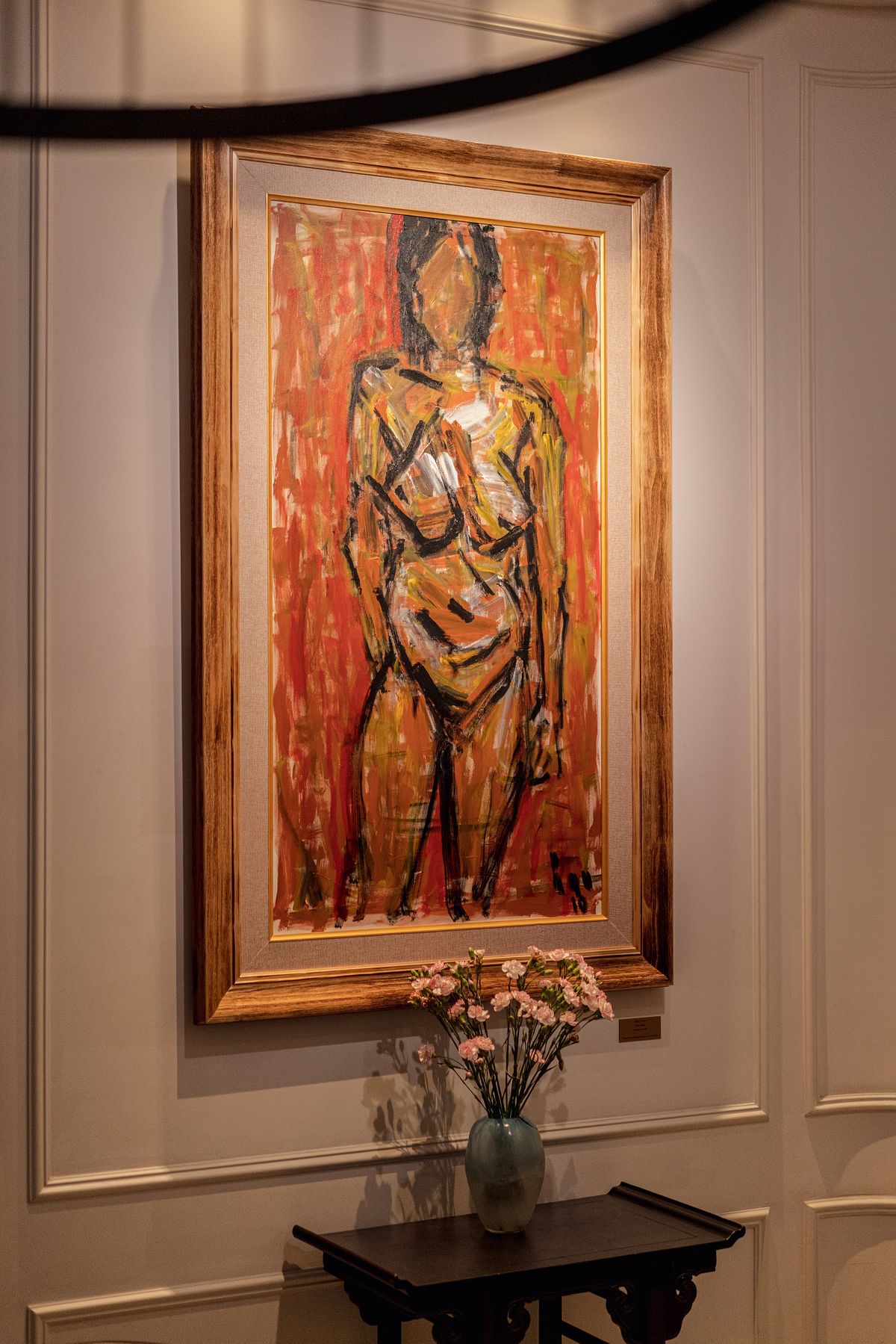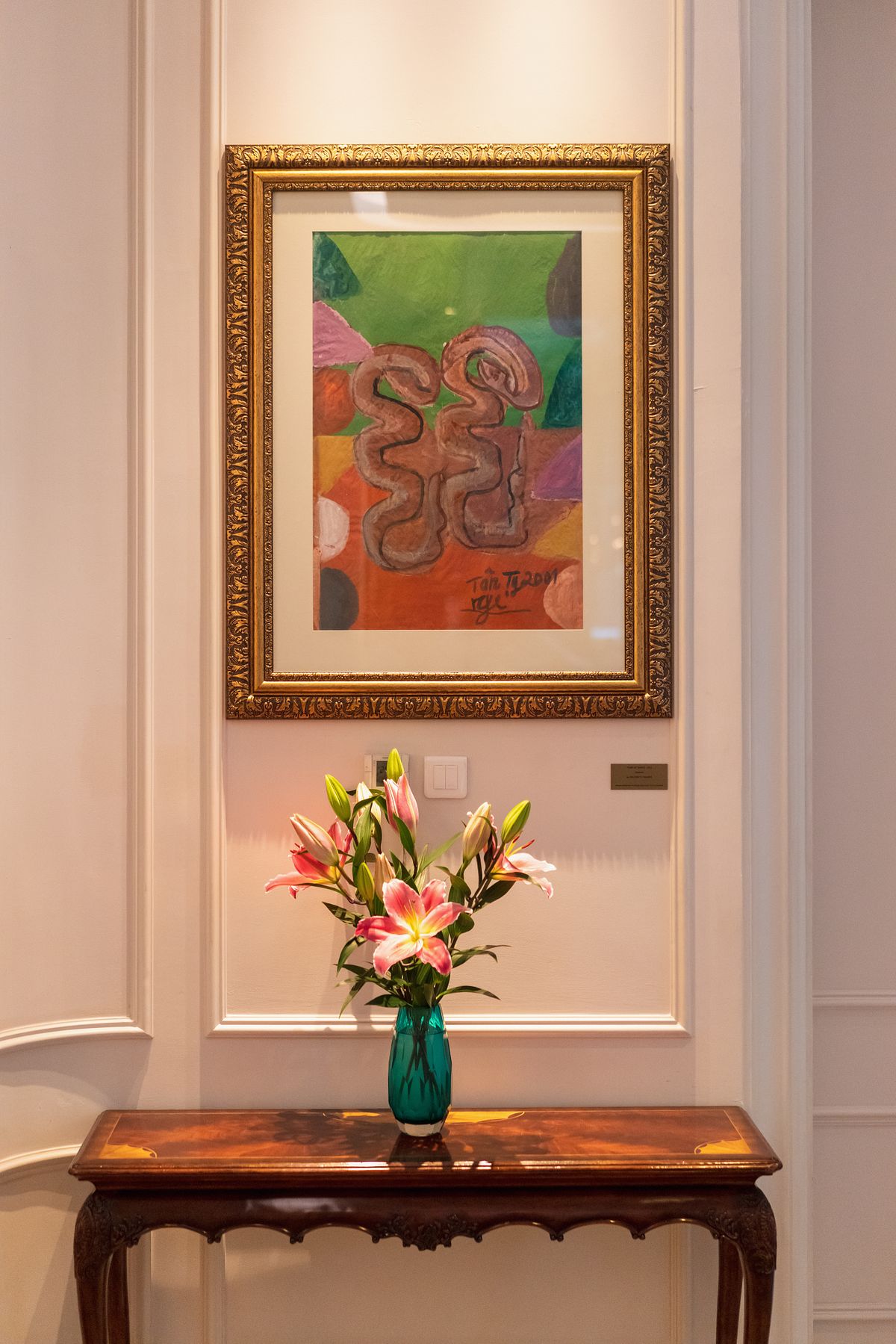 Bùi Xuân Phái and Nguyễn Tư Nghiêm are joined by Trần Lưu Hậu, another of the 20th Century's most important Vietnamese painters. While his work with nude figures earned him notoriety, his bold colors and lines influenced countless followers in the country as he helped to introduce abstract expressionism and post-impressionism in the country. Hôtel des Arts has two of his works, including a bright red female figure that adds a vigorous energy into the quiet, sun-filled area filled with intimate plush chairs and comfortable couches.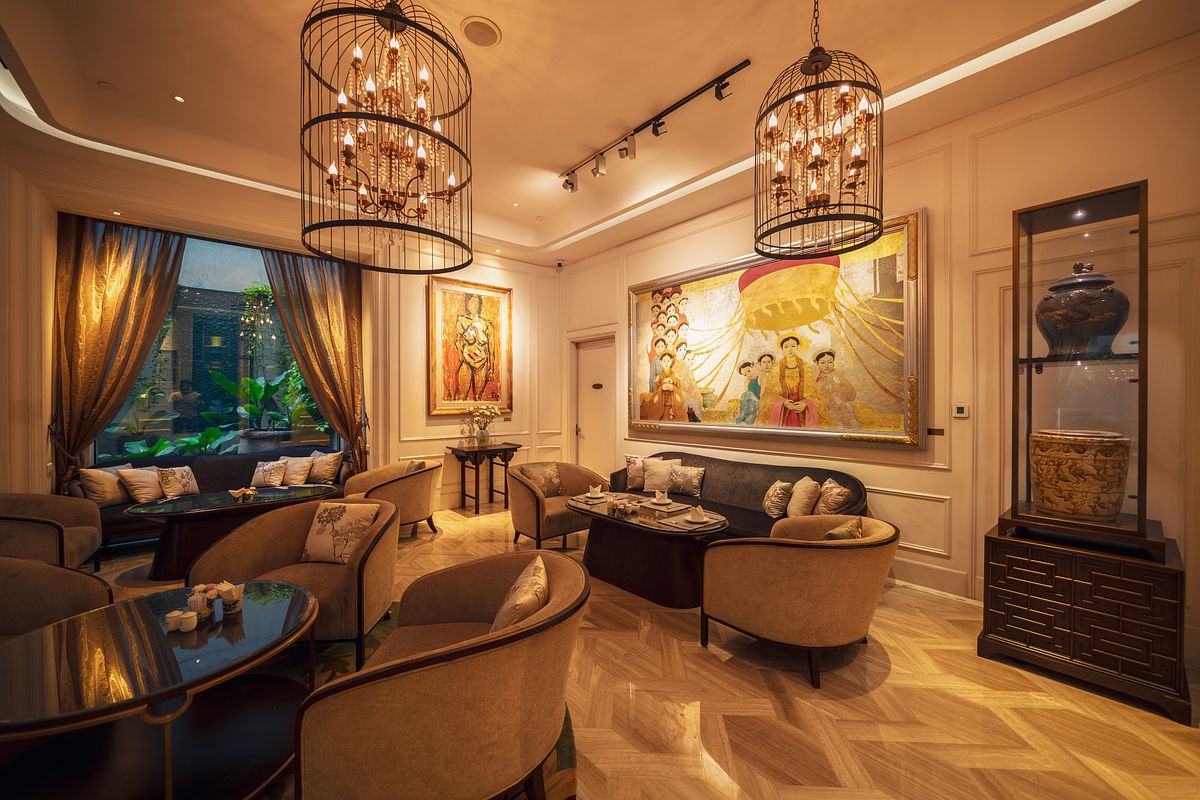 Each painting on display deserves one's attention, but the piece most likely to first catch visitors' eyes is "The Royal Life" by Bùi Hữu Hùng which stretches across the large back wall. The lacquer work's luminous gold and silver hues along with its figures' regal attire and demure expressions cast a grace and sophistication across the room. "The Princess," another work at the hotel by the imaginative contemporary artist, contains a similar merging of mythical grandeur and singular sentimentality.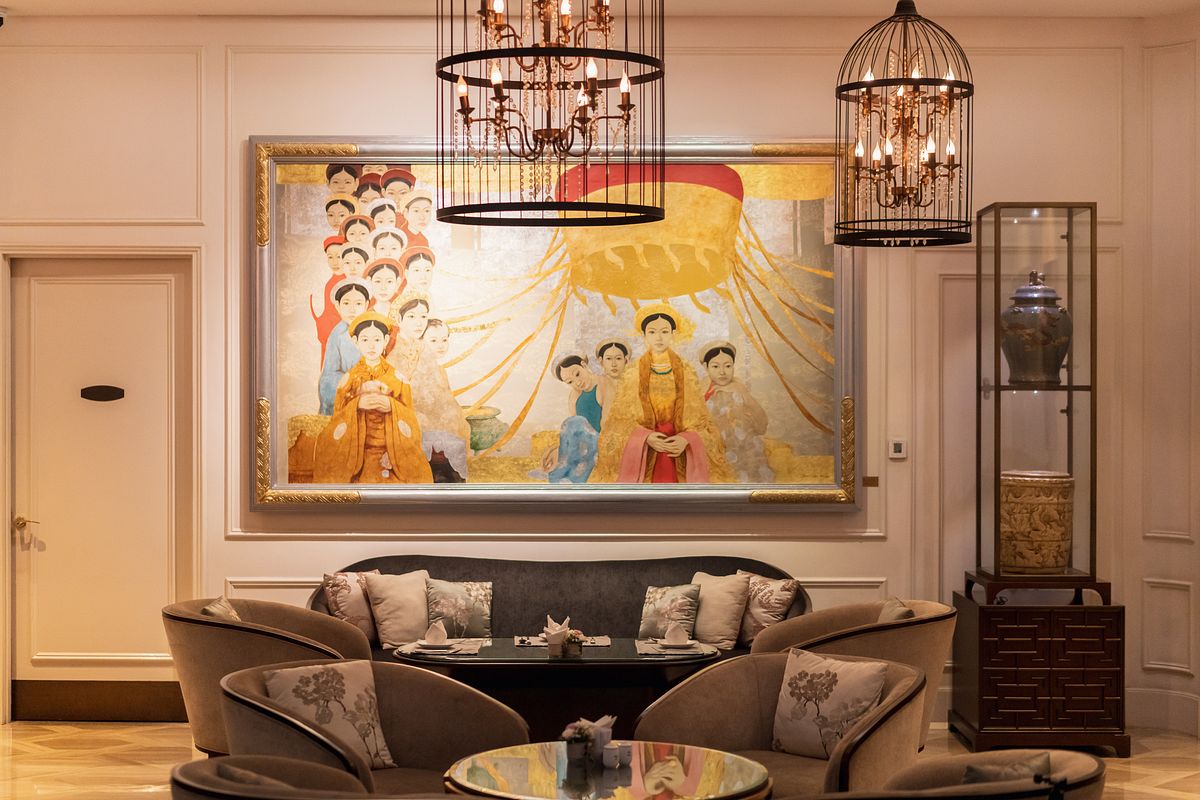 Unlike an art museum, the paintings at Hôtel des Arts blend into and compliment the room's regular functions. For example, an inspiringly extravagant countryside scene by Do Xuan Doan hangs behind the hotel's registration area. An emphasis on carefully curated aesthetics extends to the staff who wear elaborate uniforms, such as the male outfits inspired by the cloth textures of the ethnic minority groups in Northwestern Vietnam . An antique counting machine at the entrance underscores how form can elevate function into an art piece. Meanwhile, given enough time, once purely utilitarian objects like bowls, plates and tools can become awe-inducing artifacts and thus ancient items are kept in display cases around Café des Beaux Arts in reverence to Vietnamese ancestors.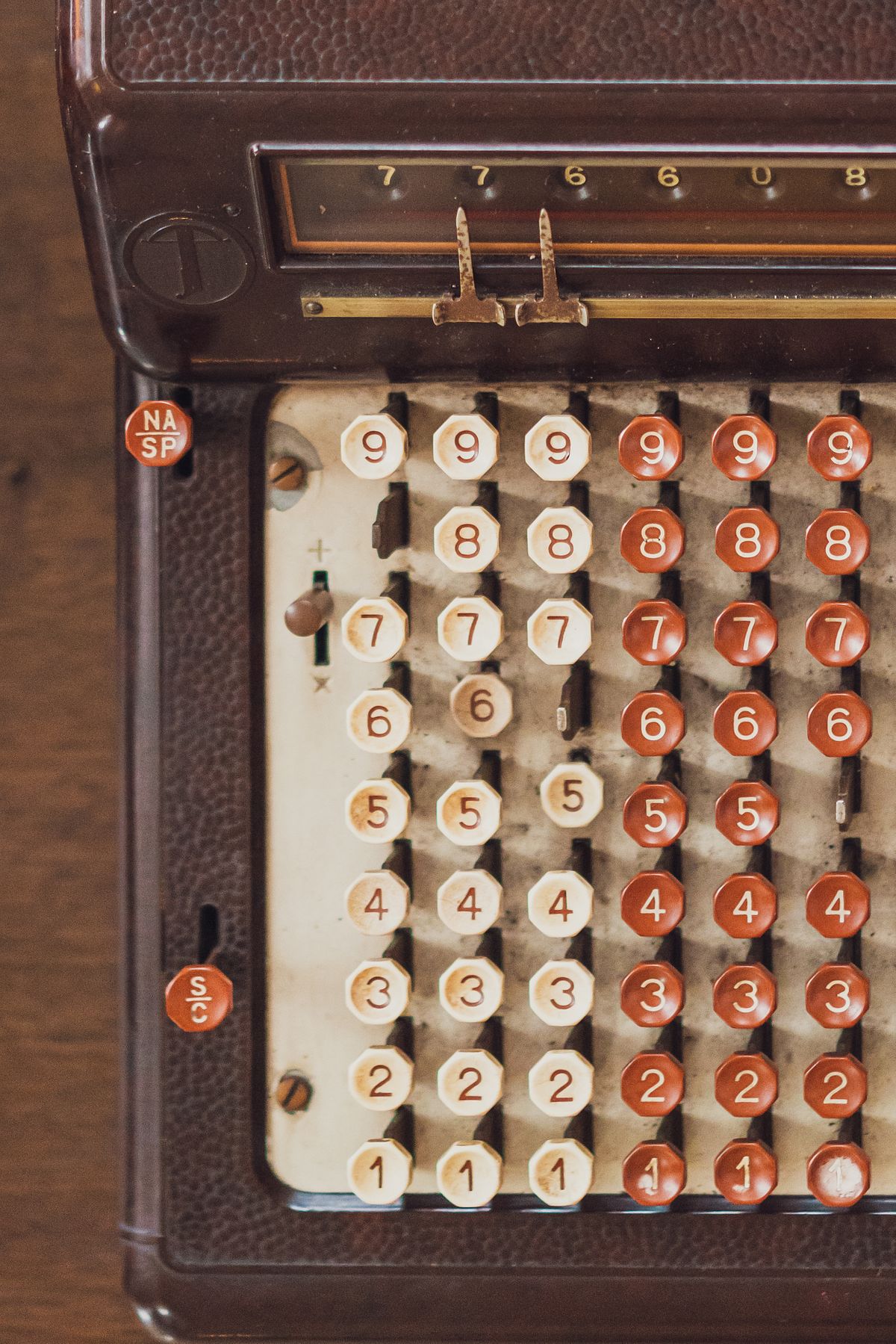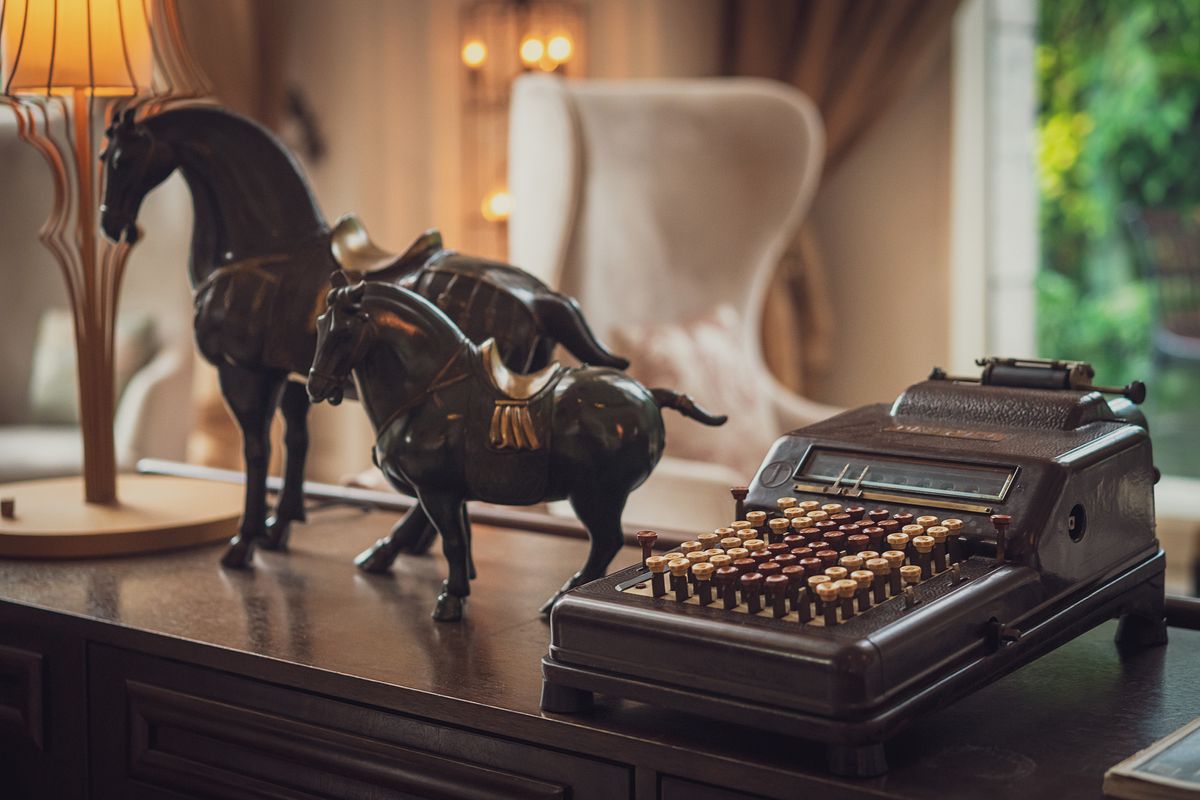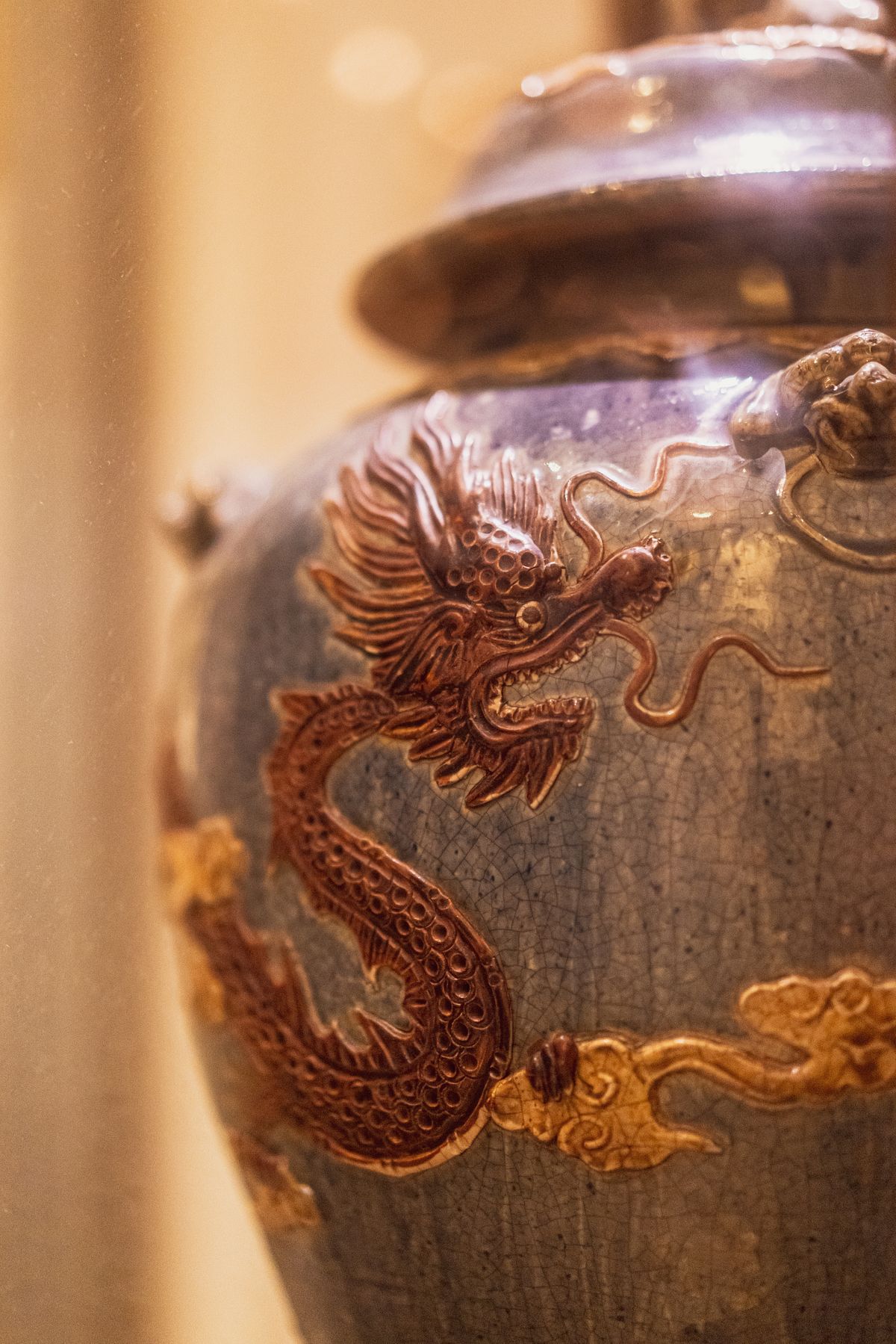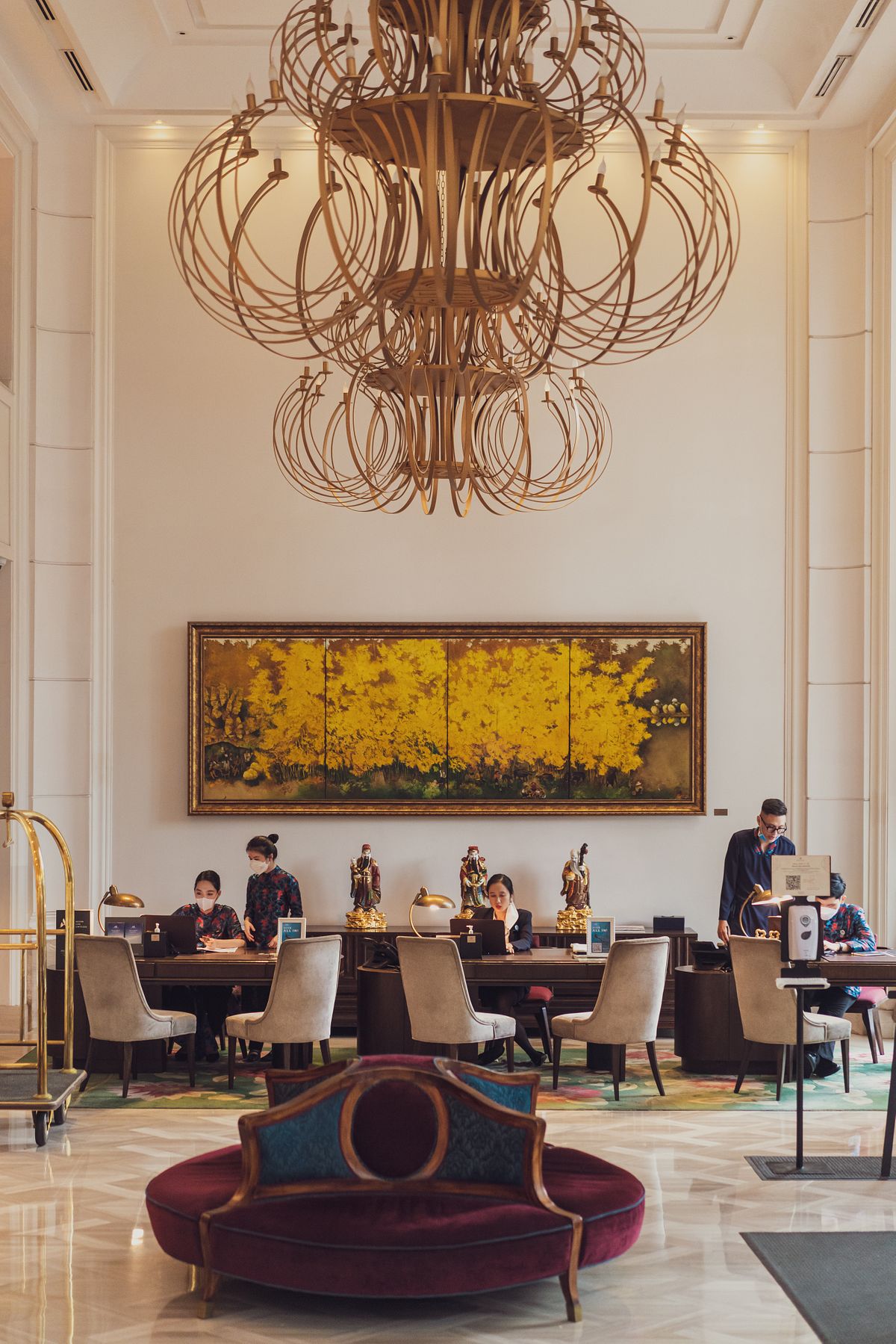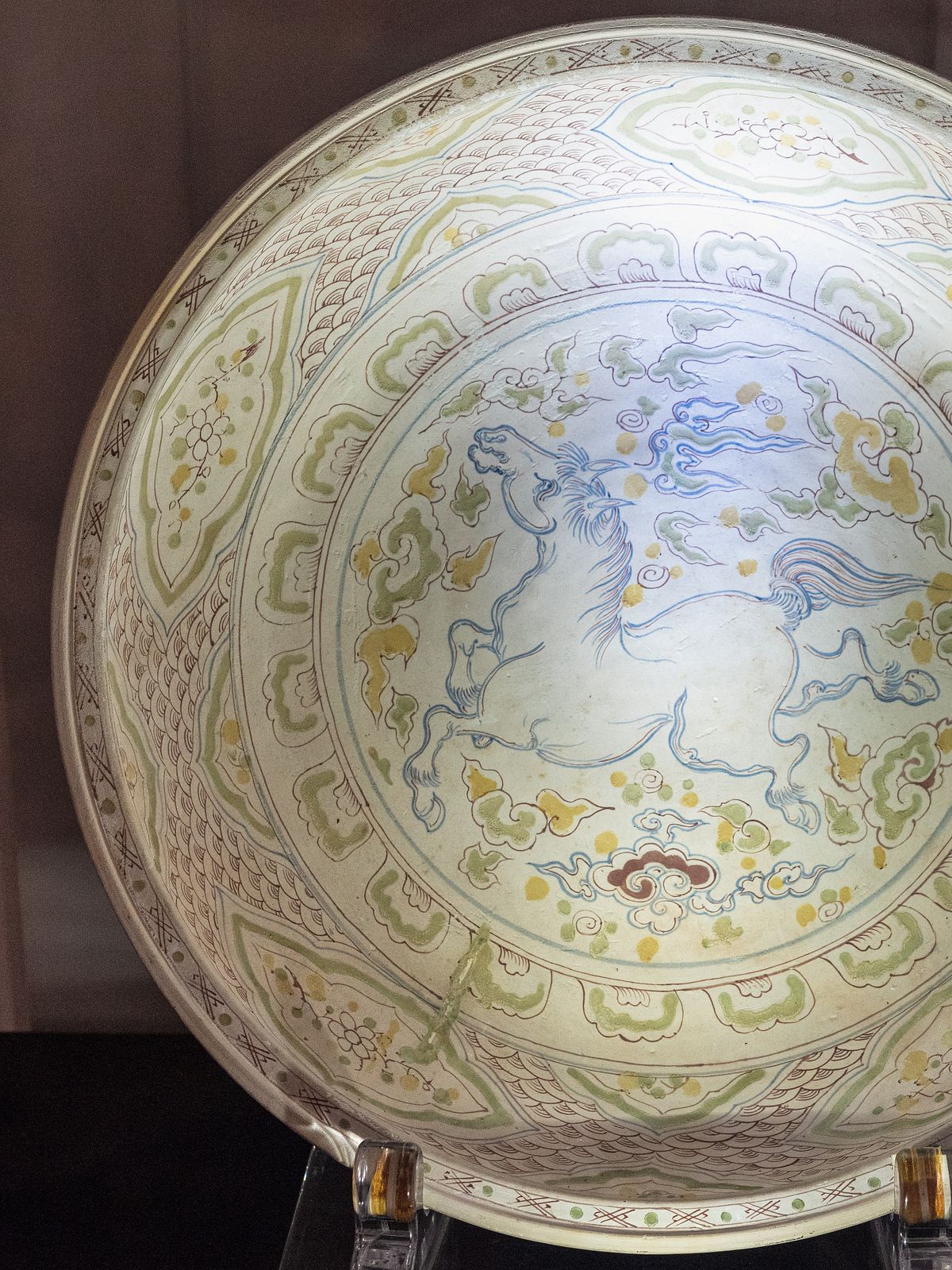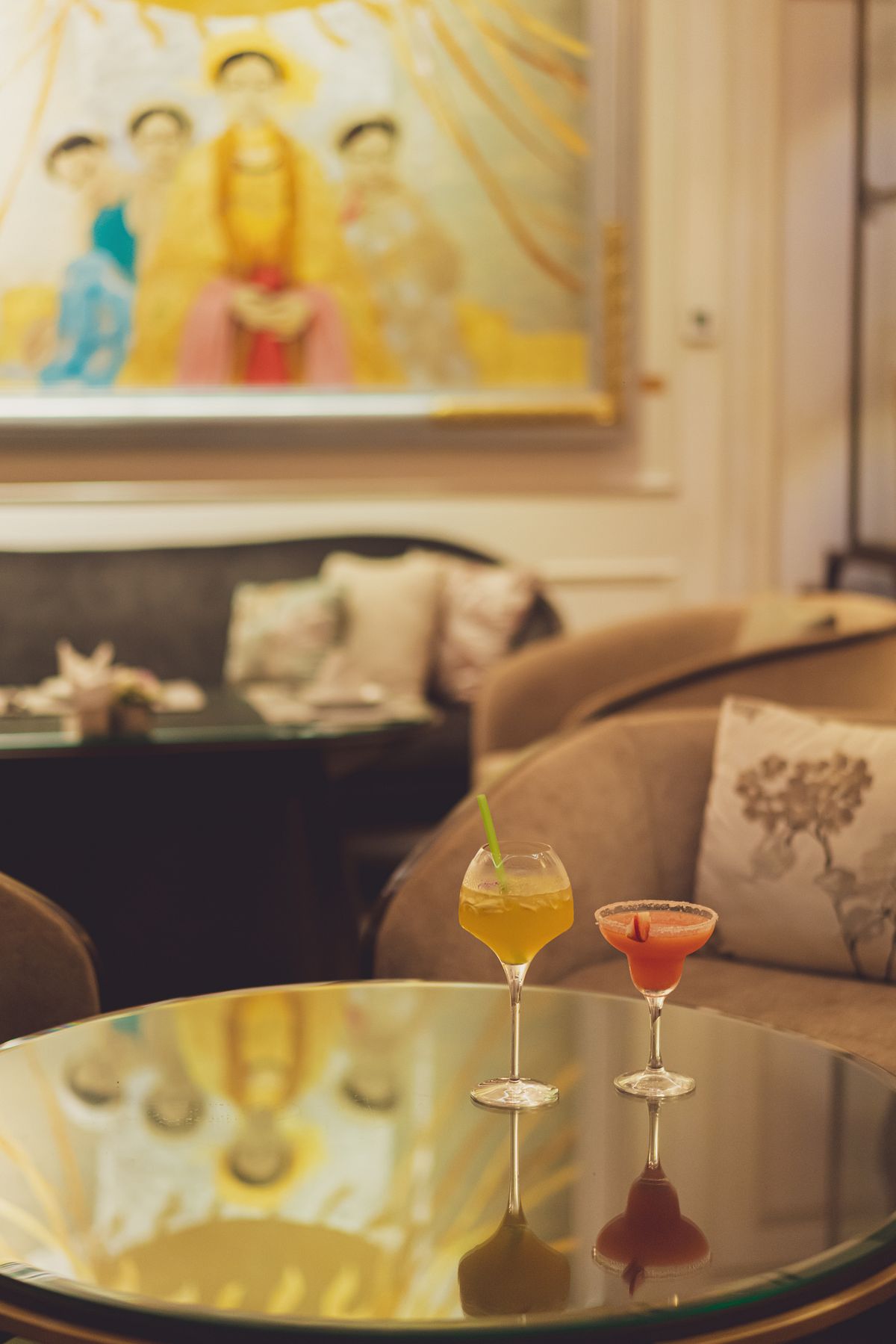 While paintings often tell obvious stories, sometimes the tales offered by food and beverage require a little more investigation. For example, the cafe's signature lemongrass kumquat tea is refreshing on its own during a balmy summer afternoon, but becomes even more interesting upon learning that the specific ingredients were selected in homage to the drink preferred by those who sought to subjugate local flavors to meet their European sensibilities. The standout tea service, as a whole, draws inspiration from the Indochine era's mingling of French tastes and Asian culture as exemplified in the pastries and small dishes that rely on fresh fruits and flowers with continental preparations.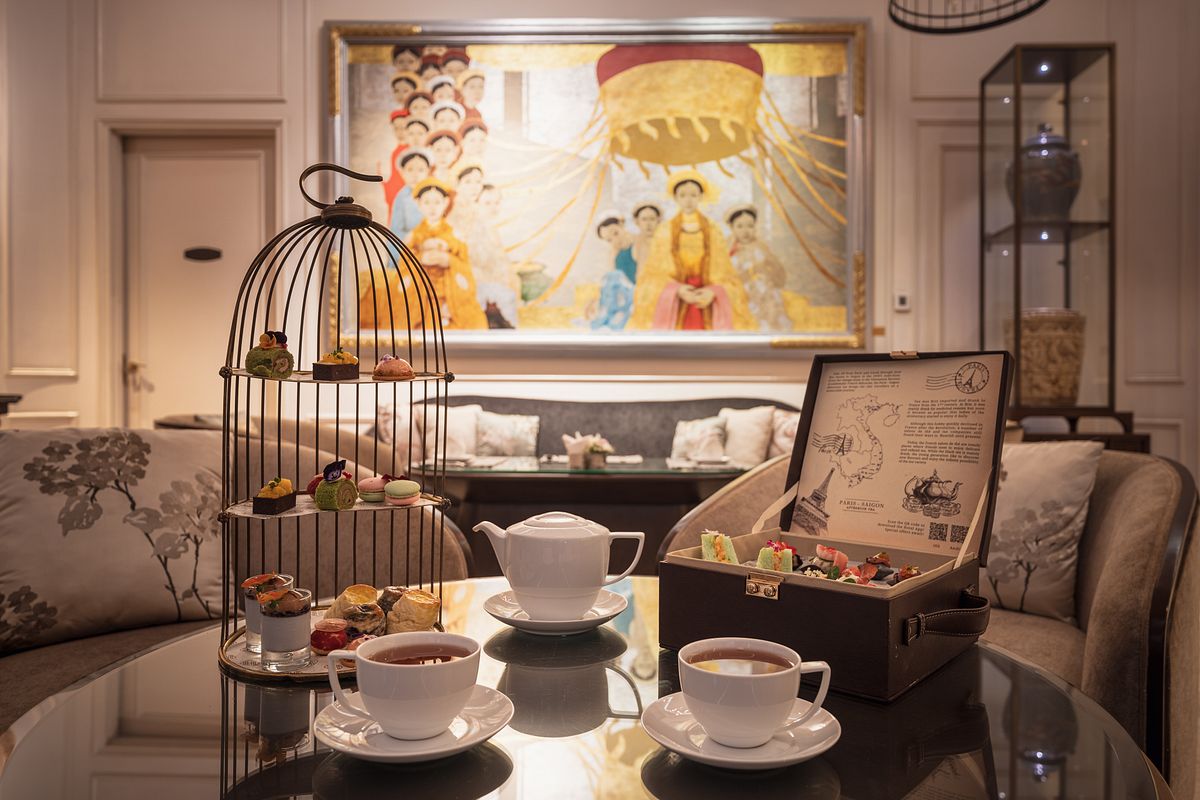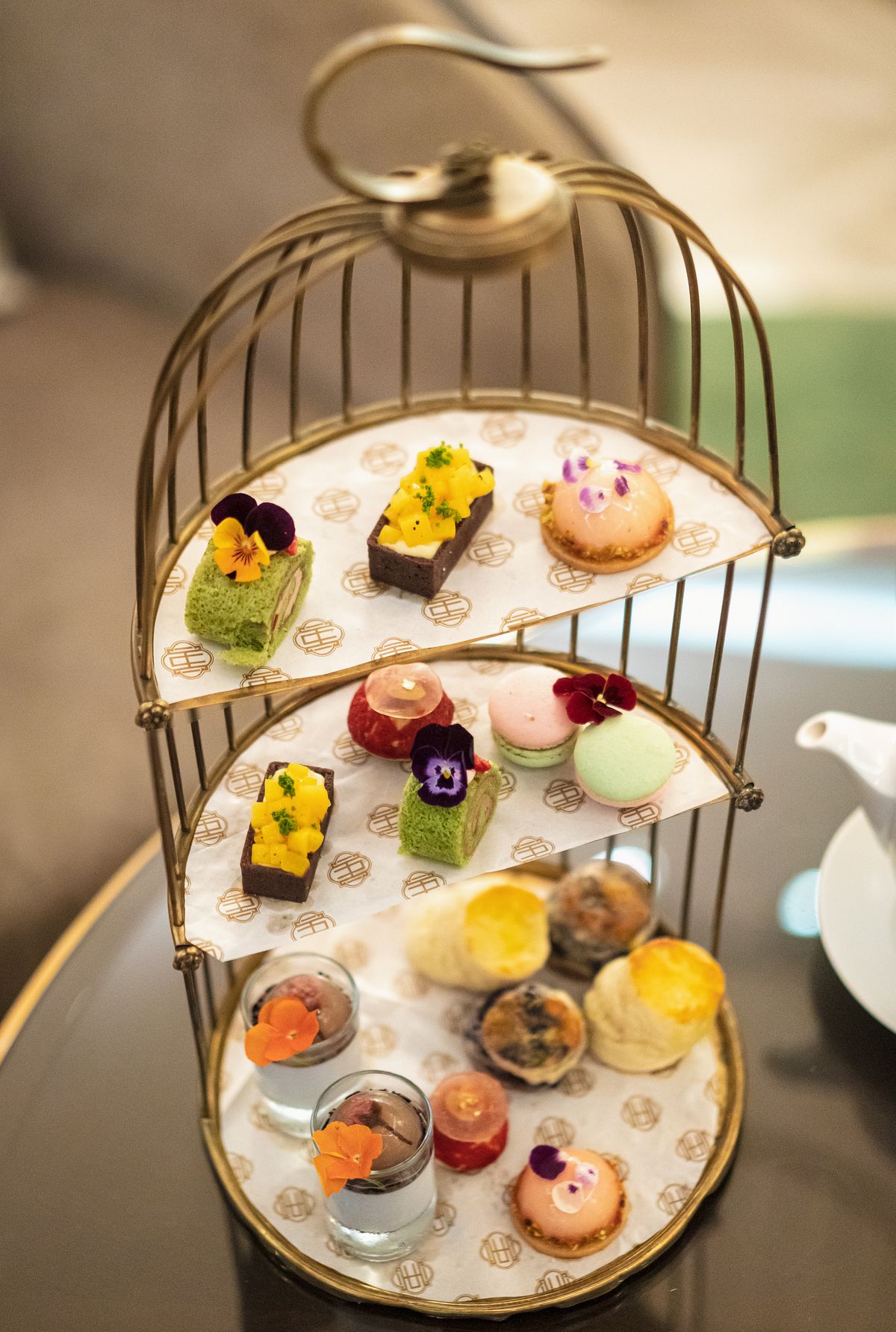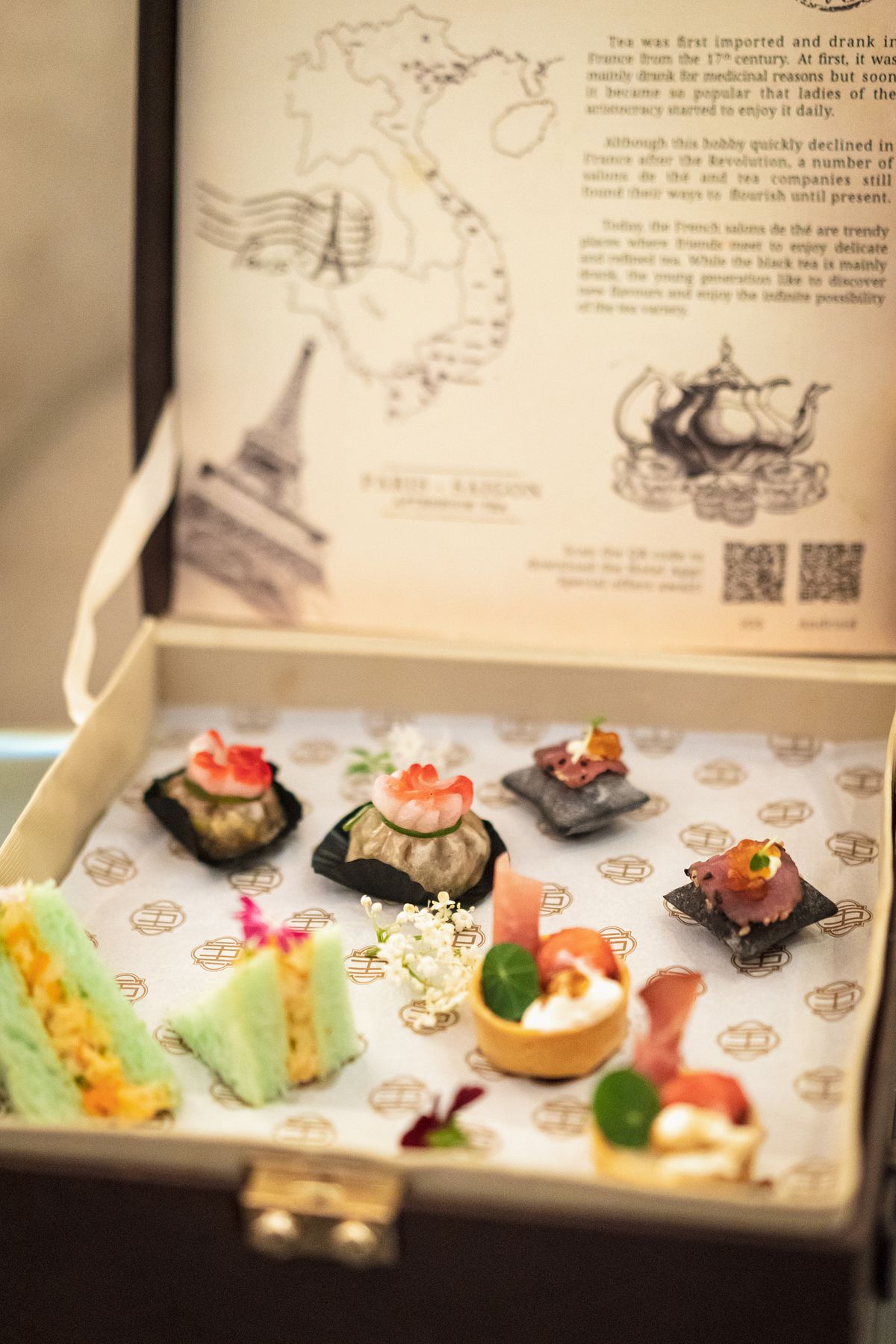 From a delicate mango tart to a Bùi Xuân Phái caricature, any single element of Café des Beaux Arts deserves careful appreciation, but the real treat is how they come together to foster a cohesively luxurious experience. On Fridays, Saturdays and Sundays, the space fills with live piano performances and groups of friends, families and co-workers gather to chit-chat, snap selfies and relax. Visiting is about more than any single painting one admires, song one hears or conversation one has, rather, it is an opportunity to escape the stresses and humble hassles of the modern age, for a few hours at least.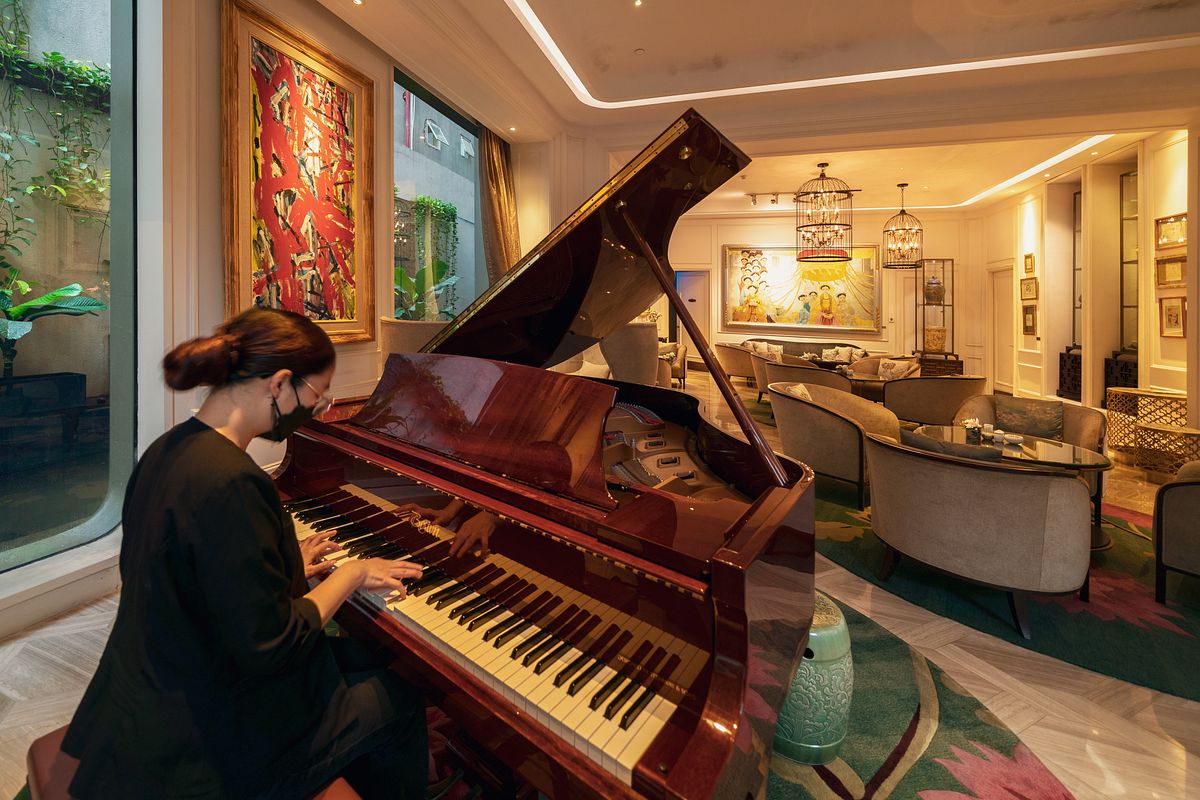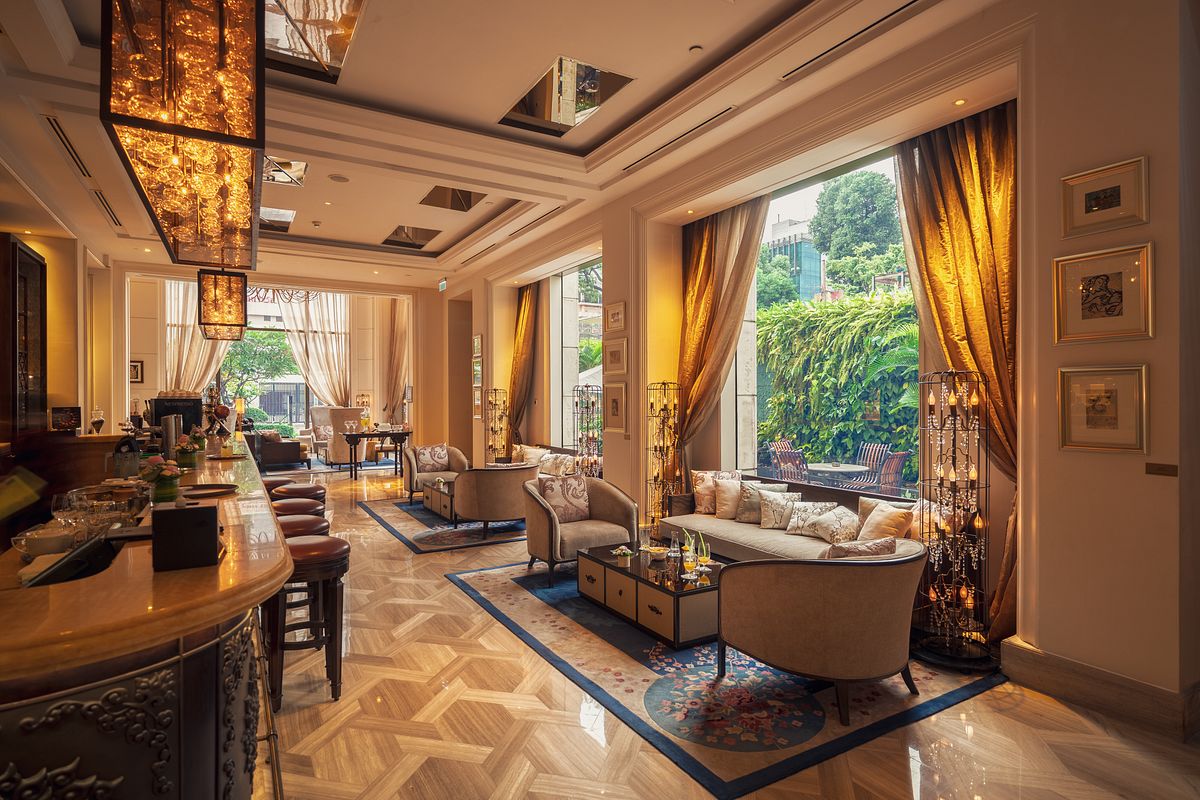 />
Hôtel des Arts Saigon's website
(+84) 02839 898 888
Hôtel des Arts Saigon | 76-78 Nguyen Thi Minh Khai street, D.3, HCMC