Why do children go to school? Cultivating knowledge and skills necessary for an independent, working life is important, but that is only part of the story. The social-emotional learning that takes place at school helps students become healthy, well-adjusted individuals that lead satisfying lives and contribute positively to the world around them.
UNICEF describes social-emotional learning as the development of emotional self-awareness, self-regulation, motivation, empathy, and social skills. One will never find any of these qualities listed on a class schedule or a lesson plan, but they constitute some of the most important outcomes of attending school. A holistic approach to education that emphasizes them throughout the curriculum and campus atmosphere is an essential element of International School Saigon Pearl (ISSP).
Saigoneer's numerous discussions and opportunities to learn about different topics such as mental health, safety, physical education and home-based learning at ISSP have helped underscore how all classrooms represent an opportunity for social-emotional development. Lessons, activities and interactions allow students to understand and manage their emotions, relationships with peers, and perspectives on learning.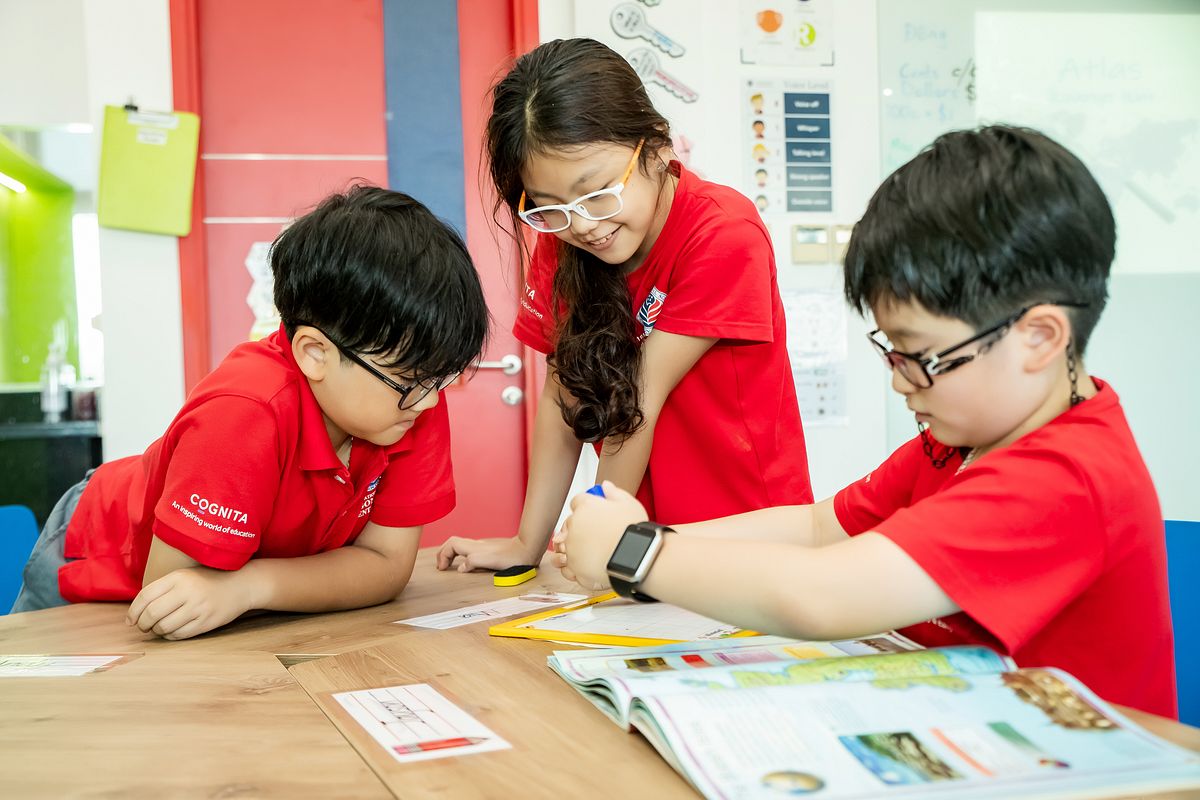 If a child doesn't know why they are acting a certain way, or what the source of their anger, frustration, joy or fear is, they cannot effectively place themselves in the best positions to succeed. Therefore, when a conflict or situation arises at ISSP, teachers will ask students to calmly describe what they are feeling and assess what they can do to respond to those emotions. In this way, children learn how external stimuli impact their state of mind and healthy ways to respond to them. It also underscores the power everyone has over their own well-being.
At ISSP, students take the lead in their learning to gain confidence and self-motivation. Rather than outdated models of teachers lecturing students, children are given open-ended questions, asked to reflect, and provided opportunities to approach subjects and problems based on their own interests and ideas. Saigoneer witnessed this during a visit to a physical education class when students were given loose parameters for a relay race and tasked with working together as teams to find the most effective way to navigate an obstacle course of imaginary sea creatures that they suggested.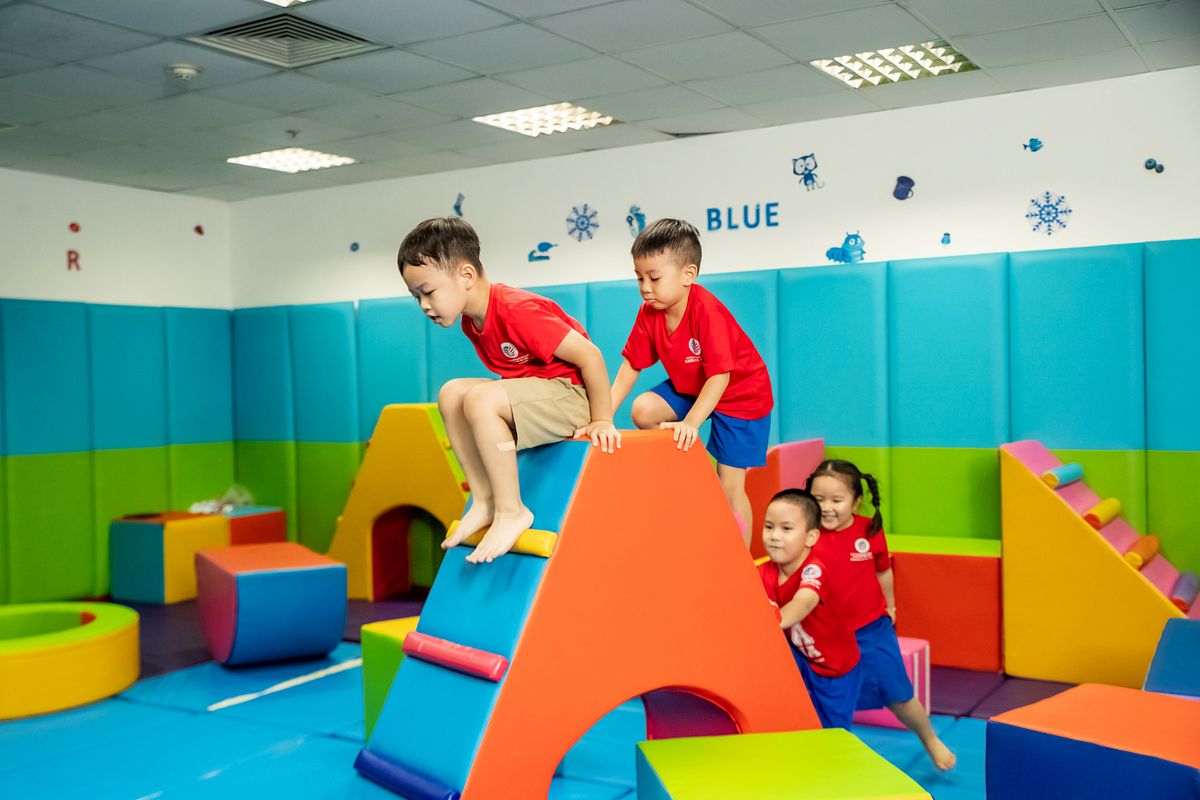 Providing caring, supportive environments for children helps ensure social-emotional development. Teachers offer "a certainty their world is safe, has a shape and then they learn to explore," says Lester Stephens, Head of International School Saigon Pearl. This means the diligent faculty ensures not only pupils' physical safety, but communicates that they are valued and surrounded by individuals who want what is best for them.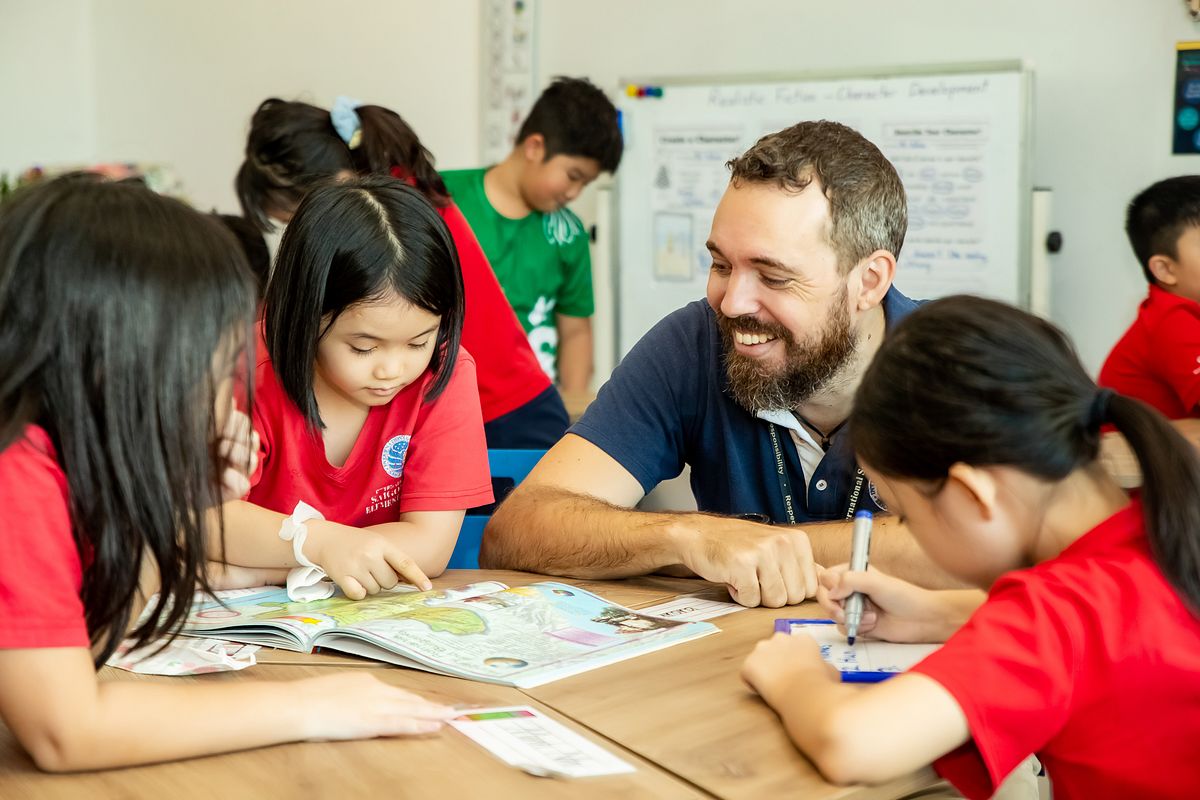 Gaining empathy and respect for others necessitates an awareness of people outside one's own immediate bubble. ISSP offers this through its involvement with several charitable organizations in Vietnam and field trips that expose students to individuals with vastly different backgrounds and experiences. All students, for example, spend time with ethnic minority groups in Cát Tiên National Park learning about traditional agricultural work. By encountering such communities, each student can develop greater respect for the world around them and the opportunities they have to assist it.
ISSP is aided in its mission of fostering social-emotional growth through its membership in Cognita. Specifically, the international network of schools' Be Well Charter provides initiatives and resources related to students' physical and mental needs to help educators understand and introduce concepts including nutrition, sleep, technology use, and anxiety.
Traditional academic success is of course still prized at ISSP, and social-emotional development enhances this pursuit. Studies have found that students who are emotionally strong and stable are better able to learn with higher performance based on traditional metrics such as reading levels and mathematics evaluation. Moreover, their ability to work with peers proves very helpful in navigating the collaborative environments they will encounter later in life.
One of ISSP's greatest advantages is its small, community-based campus that fosters close connections between teachers and families. This is very important because social-emotional development must take place at home as well as at school. Parents are thus given frequent guidance on the types of behavior, habits, and priorities they can nurture at home to align and assist with what students experience in class.
While there is no exam to measure one's social-emotional development, it can be obvious in how comfortable and confident a person feels in any given situation. If a child is not exposed to nurturing situations at a young age, it may be impossible to achieve later in life. Thus, an education at ISSP helps set them on the path to leading robust and fulfilling lives.
International School Saigon Pearl's website
+84 (028) 2222 7788
92 Đ. Nguyễn Hữu Cảnh, Phường 22, Bình Thạnh, TPHCMC