Not so long ago, District 2's Thao Dien neighborhood was a sleepy stretch of isolated rice paddies.
In the 1960s, the Saigon Bridge connected it with the city, and in the 1990s, new housing was built for foreign residents. The pace of change has accelerated in the past decade, and the area has become synonymous with western lifestyles and expat families catered to by international schools, art venues and upscale dining venues. L'Usine, the successful cafe, shop and restaurant that has been operating in the city for ten years, recently opened a new location that responds to the particular interests of these residents.
An Escape from the Frantic City Center
For many people who live in Thao Dien, life revolves around school schedules, and thus large stretches of midmornings and weekends remain open for meeting friends and family or relaxing with hobbies. The new L'Usine, therefore, provides a leisurely, relaxing atmosphere unconcerned with deadlines or business calls.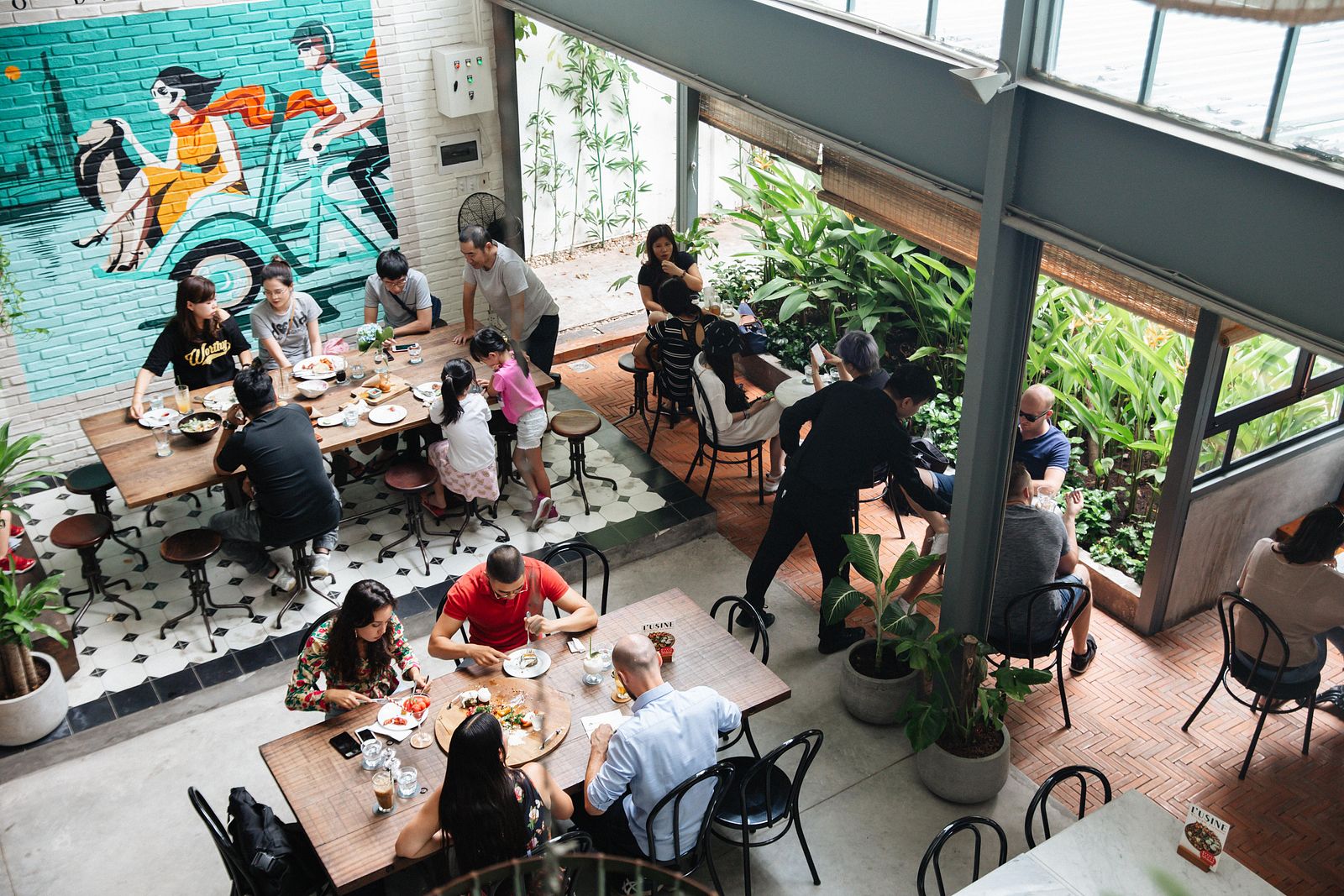 Many people praise District 2 for its slower pace and greenery, exemplified by the restaurant's outdoor seating and the multitude of tropical plants, whose large, green leaves contrast the sleek modern design consisting of monochromatic steel, wood and stone.
Innovative Brunch, Fresh Bread and Healthy Options
Australian brunch is one of the most visible and widespread trends to have hit Saigon's food scene in the last few years, and L'Usine is an obvious candidate to capitalize on the increased interest. Thanks to 15 years cooking experience, including time in a Michelin-rated kitchen, Sydney-native Head Chef Nicholas consistently looks to innovate familiar objects including the brunch menu that the restaurant has been serving for years.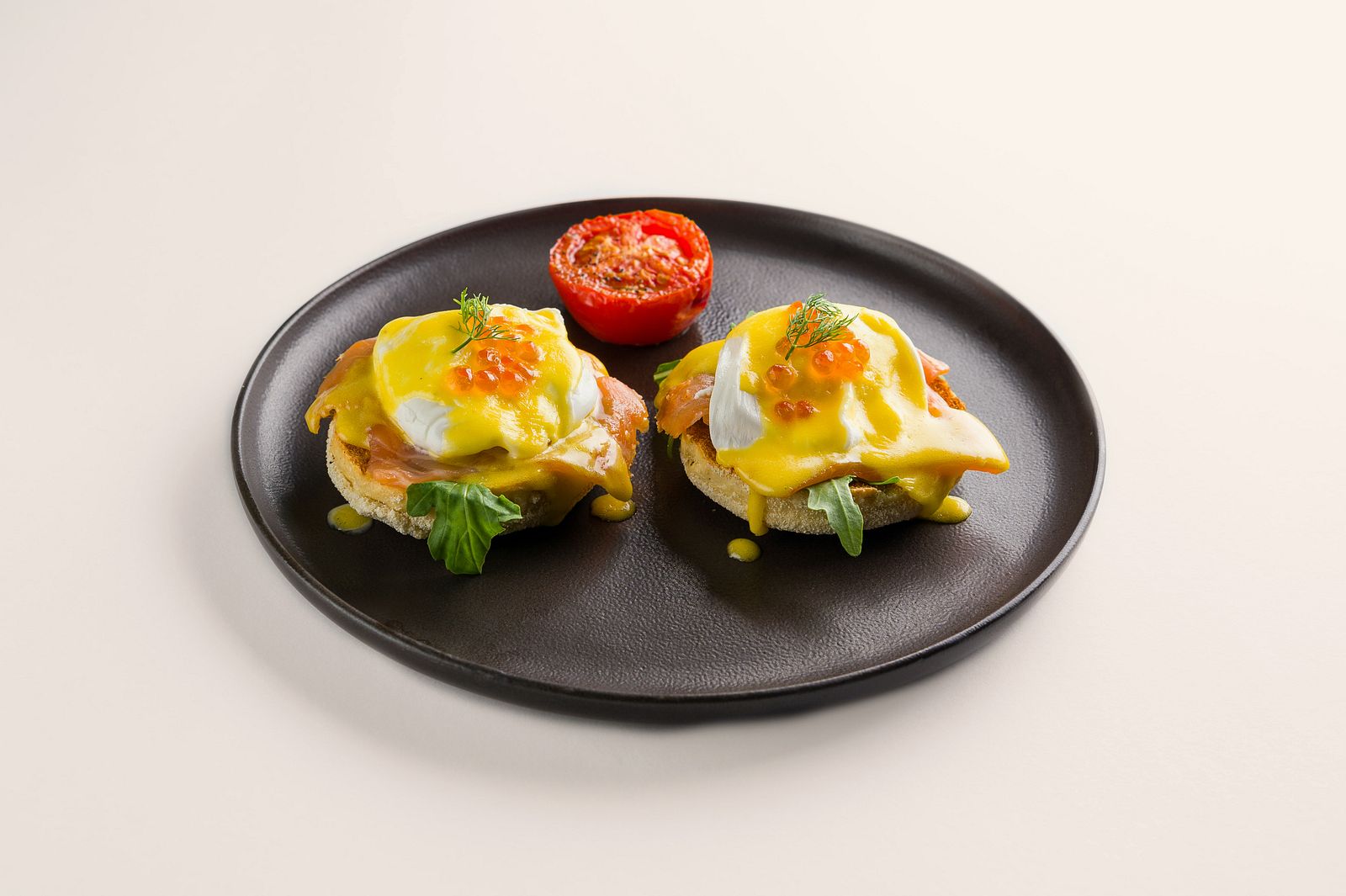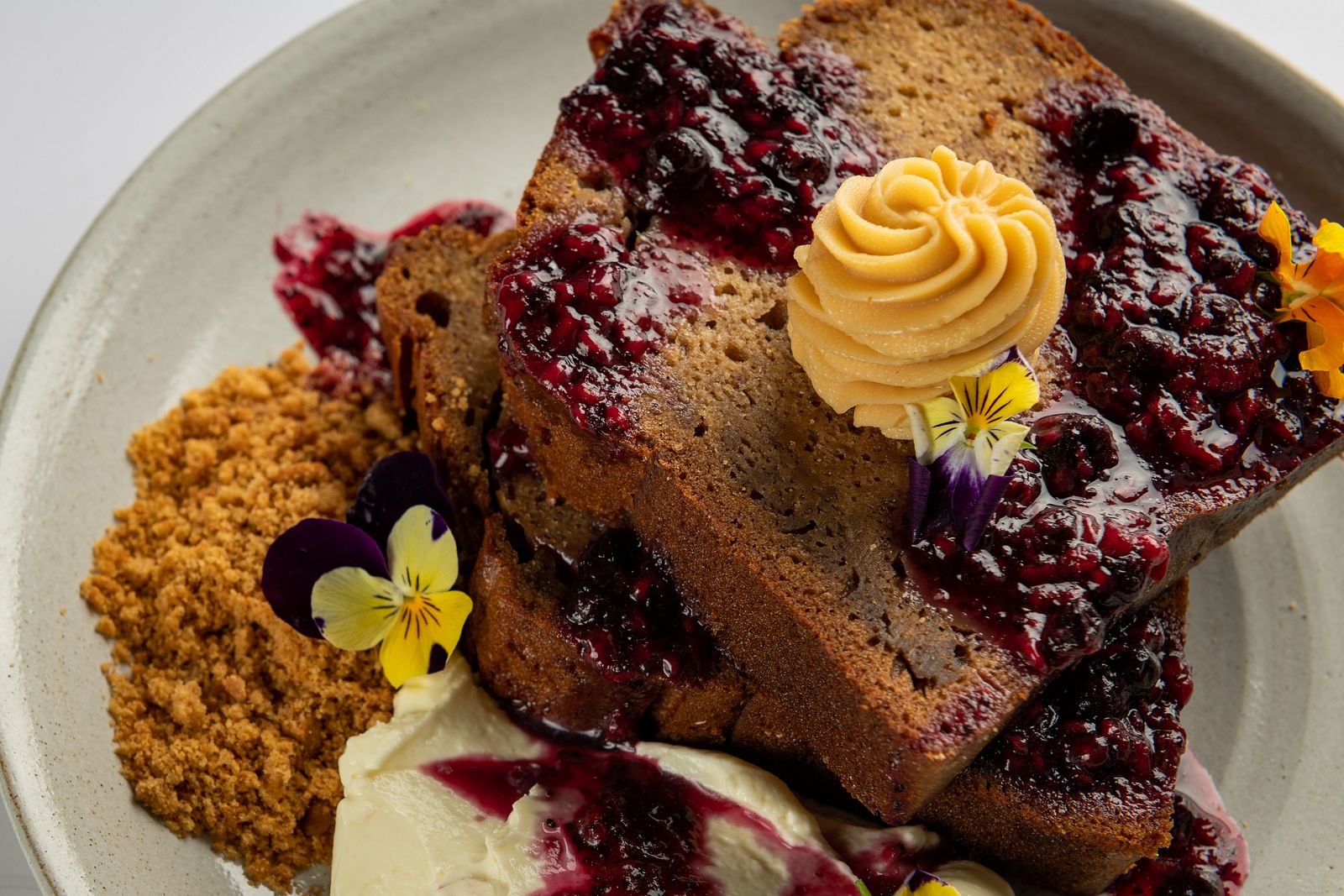 For the Thao Dien location's opening, Head Chef Nicholas introduced a new standout menu item: the brunch board. Served on a wooden board, the all-day brunch board includes seven dishes: avocado toast, hotcakes, French toast, mini-burgers, kale salad, bacon and a four-cheese sandwich. It lets people have a little bit of everything and avoid classic brunch indecision. The two-hour free-flow beverages option includes a classic element of a weekend brunch One of the first things guests will notice when arriving at L'Usine Thao Dien is the ovens built to bake loaves of bread for all of their locations. Given this access to fresh goods, the kitchen looks for ways to utilize the baked bread in many of their dishes, including the sandwiches, salads and toast.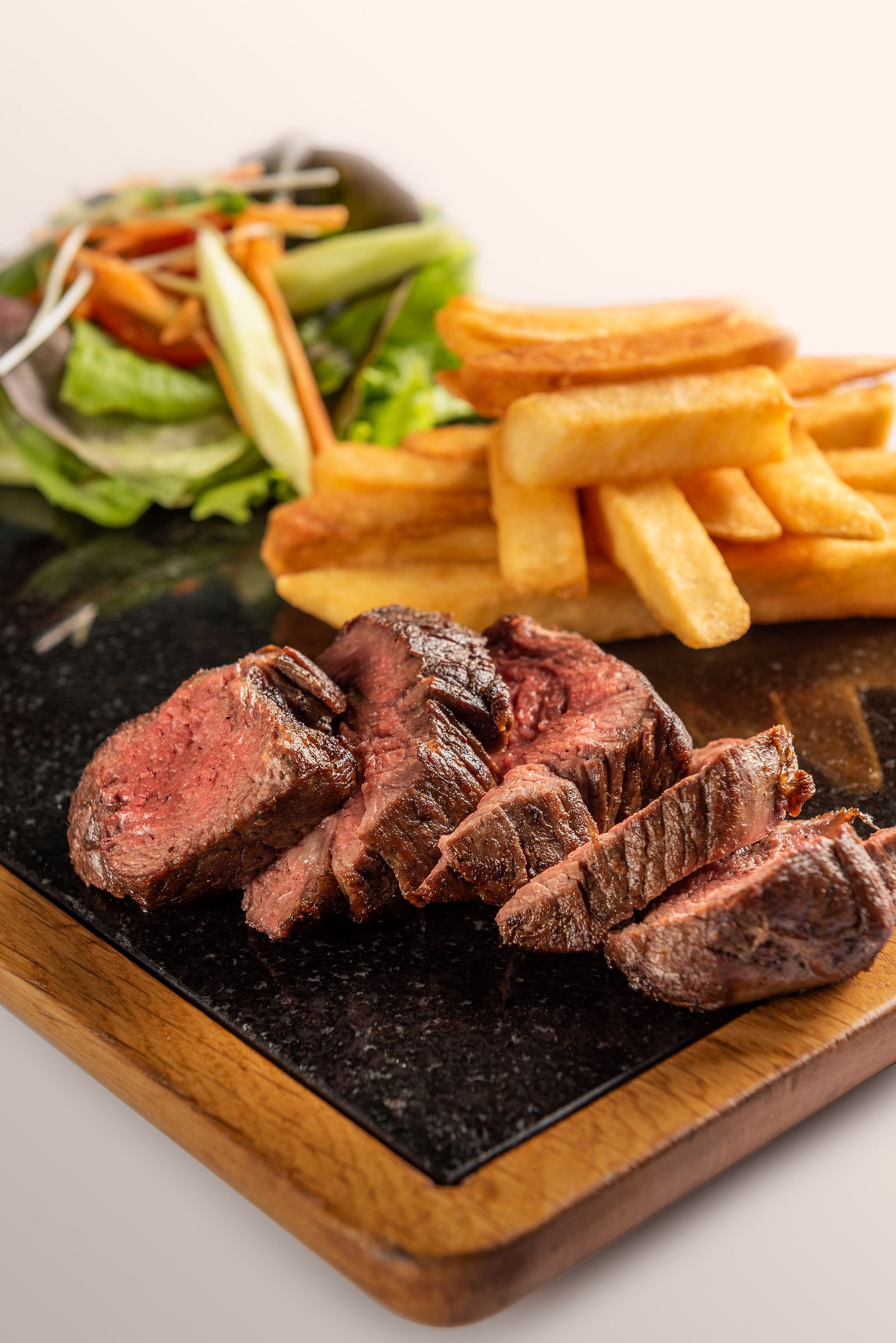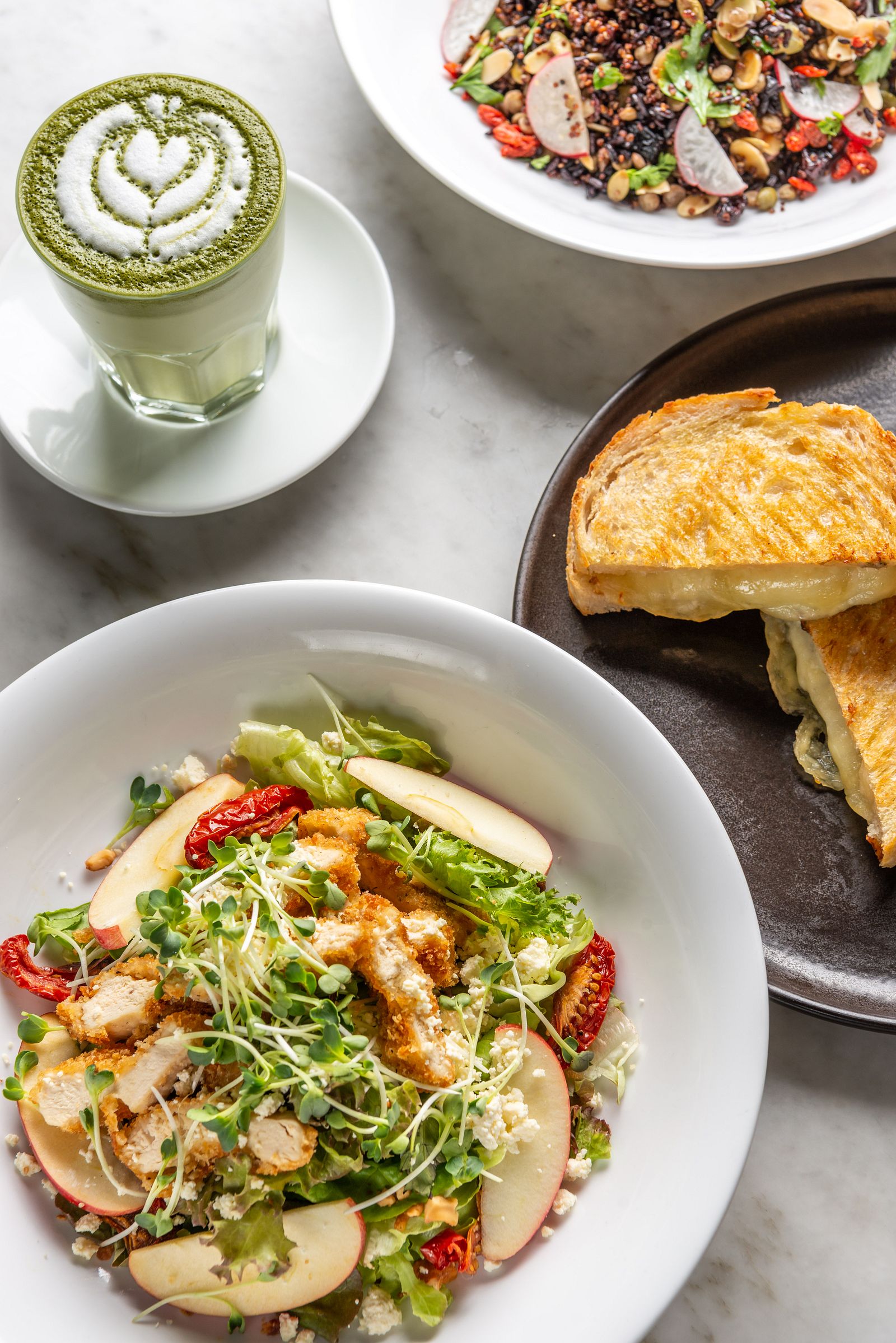 L'Usine offers locals a range of healthy and casual western dinner items, including tenderloin steak frites and grilled salmon at a very good value. A variety of colorful, vegetable-rich options respond to the many vegetarians and health-conscious people that live in the area. Moreover, new food and drink items are added to the menu every month, keeping the range of lunch and dinner options fresh and exciting.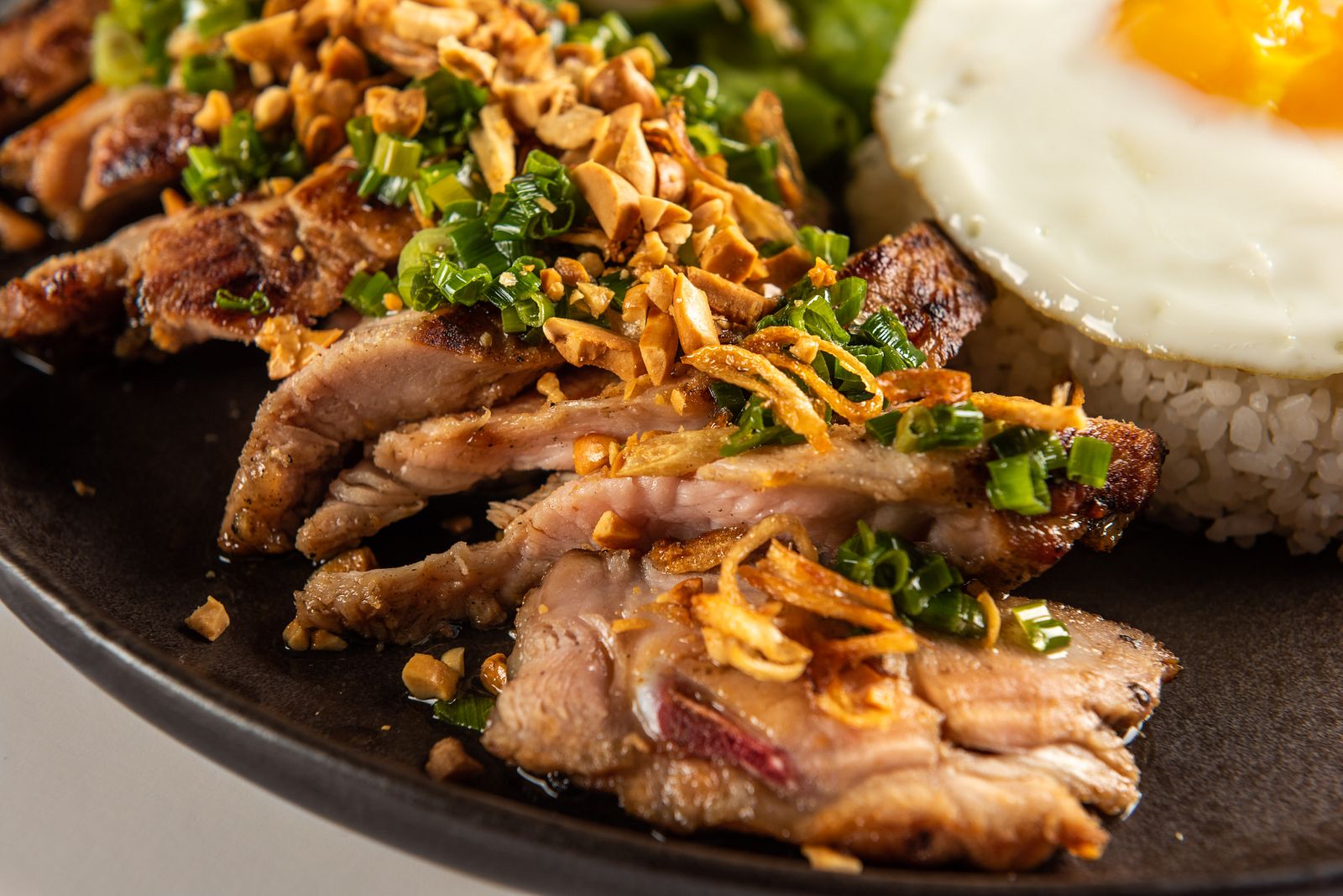 Head Chef Nicholas has also whipped up some Asian items that have become favorites among frequent customers. Based on his extensive time in Southeast Asia and his desire to offer something a little different from their street-food equivalents, the head chef adds small twists to items like cơm tấm, grilled pork bánh mì, bún thịt nướng, bánh mì ốp la and chicken rice by incorporating new spices or flavors; sometimes even using herbs from his own garden.
A Neighborhood Shopping Experience
Because the new L'Usine is larger than most other locations, it features an expanded retail store that's mindful of the area's residents. In addition to fashion and daily products like stylish apparel and high-tech face masks, it has a large selection of home decorations and children's games and toys. Among international brands such as Sunnylife, Madame Stolz, Cochine, Voluspa and Wild & Wolf, L'Usine also supports local names such as Marou, Coconut Religion and Mr. Viet Coffee.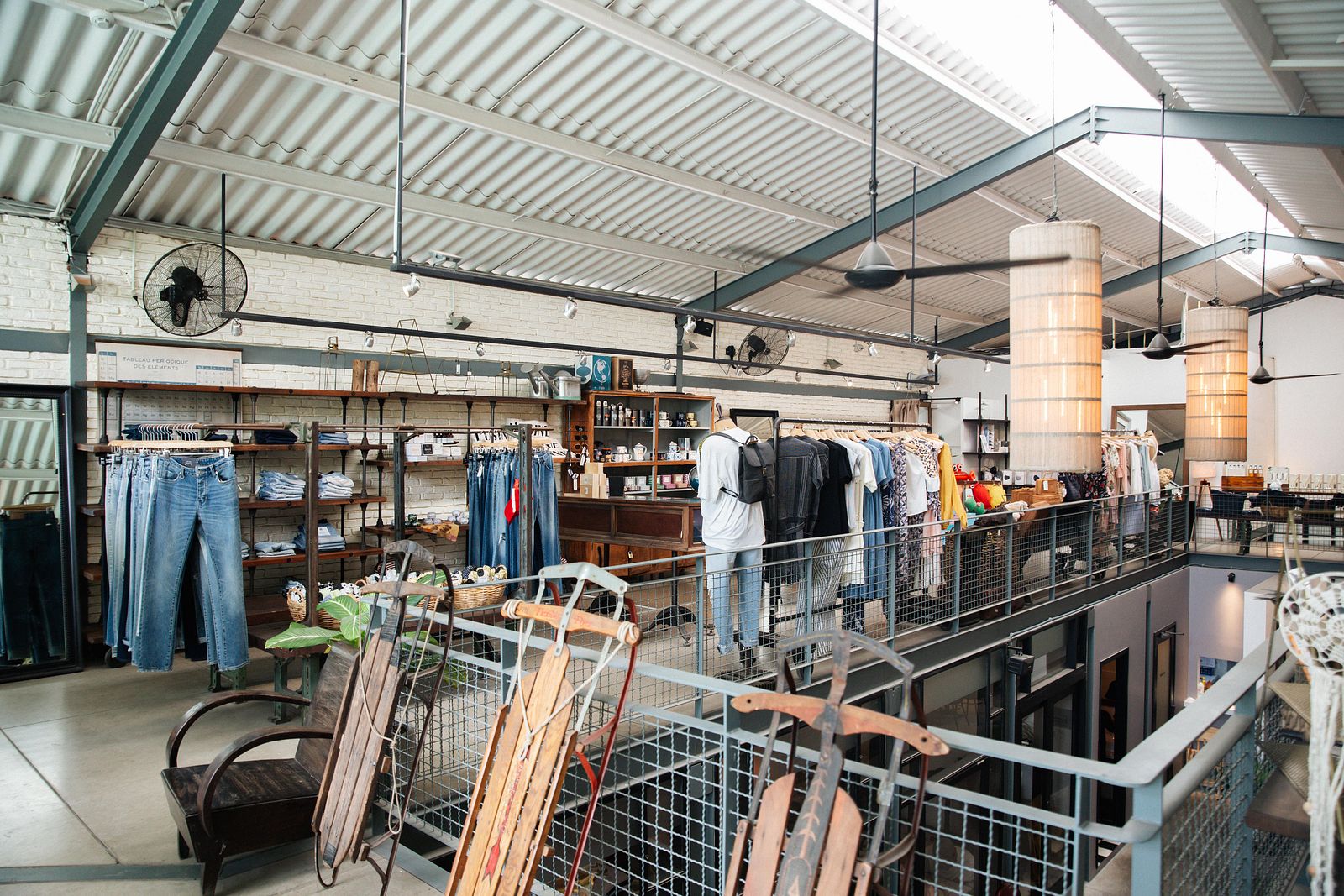 Browsing the large retail space after a slow-paced weekend brunch provides families and friends with an effortless way to extend their time together. Similarly, the diverse and always-changing menu has something for everyone, which makes it a convenient and smart choice for groups consisting of people of all ages and preferences. By capturing Thao Dien's casual, family-focused suburban style in their space, design and dishes, the newest L'Usine hopes to become a frequent one-stop destination for neighborhood folk.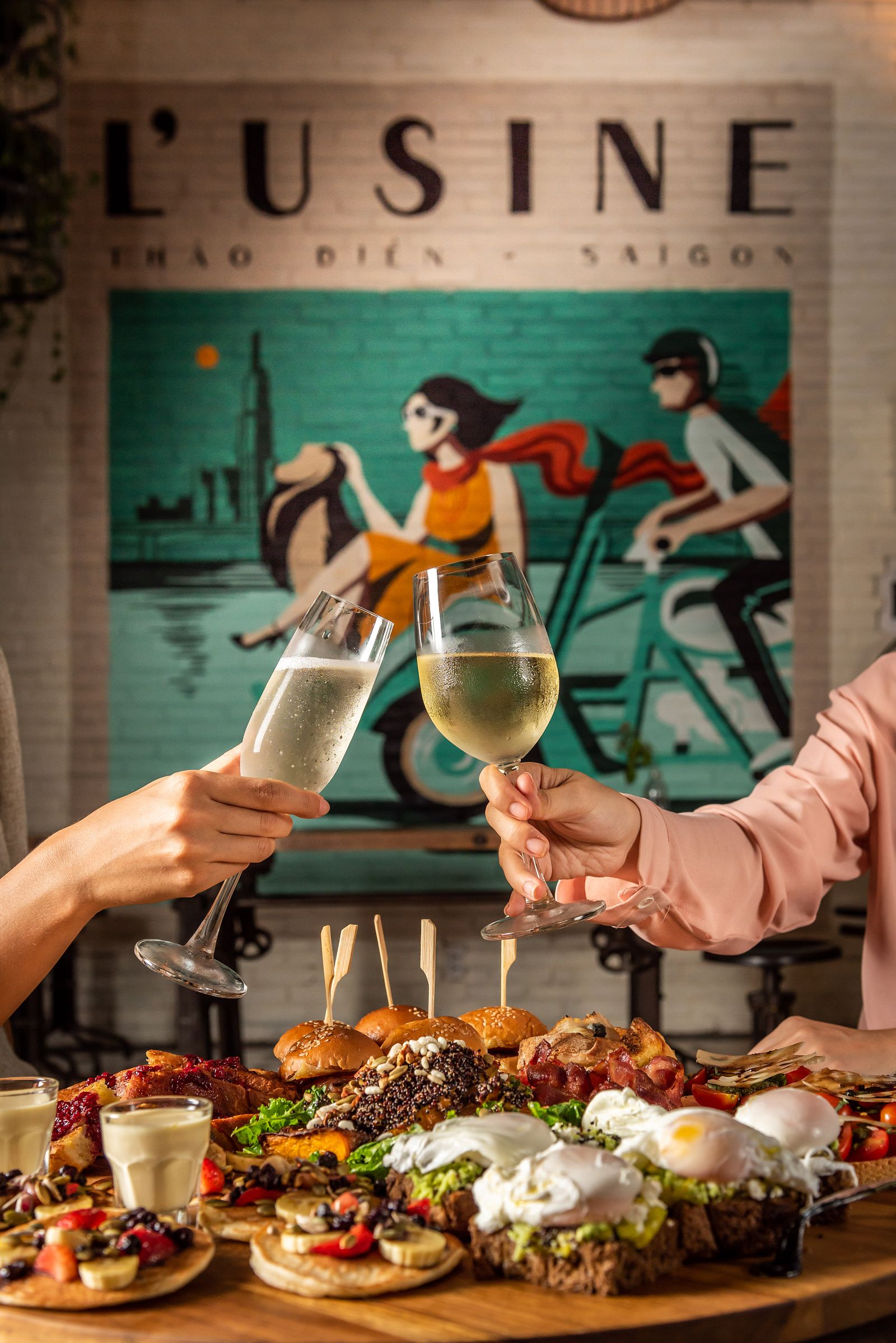 Brunch Board VND190,000++ and Free Flow VND290,000++ per person. Article photos show brunch board serving for 5 people.
Phone +84 28 3822 7188
Operating hours: 7:00am to 10:00pm
24 Thao Dien, D2, Ho Chi Minh City
19 Le Thanh Ton, D.1, Ho Chi Minh City
151/5 Dong Khoi, D.1, Ho Chi Minh City
70B Le Loi, D.1, Ho Chi Minh City