Though they opened their doors over a month ago, East West Brewing Company made its presence known on the Saigon craft beer and dining scene earlier this month at their grand opening.
The experience began before the night of the event with the invitation: a beautiful engraved box containing a limited-run Inaugural Ale bottle that can be aged for up to three years. This was a far cry from the usual paper invite.
On the night of the event East West was packed with smartly dressed guests, the majority of whom were Vietnamese, signaling that the brewery has successfully tapped into the coveted market of middle-class locals.
In addition to the unique beers on offer, such as the easy-drinking Rosé and signature IPA, the evening featured a slick video presentation that told East West's story, from concept development to construction and the brewing and dining philosophies. Live music began afterwards and ample beer and canapes were on offer.
The night also offered a look at East West's rooftop terrace, a beautiful space which provides a quiet place to chill out. The area is intended to serve as a relaxed place for people to gather after work, where the music will never drown out conversations.
Such escapes are rare in Saigon, where bars often seem to be in a competition to see who can play the loudest music. Beer taps will be added in the near future as well. East West's convenient location behind Ben Thanh Market was already a major draw, and the terrace makes regular visits even more tempting.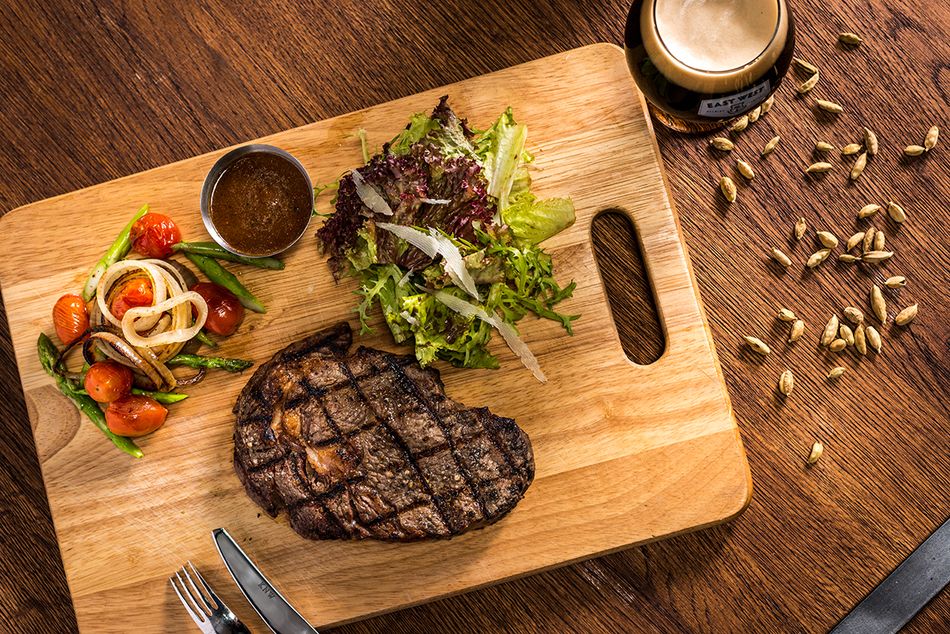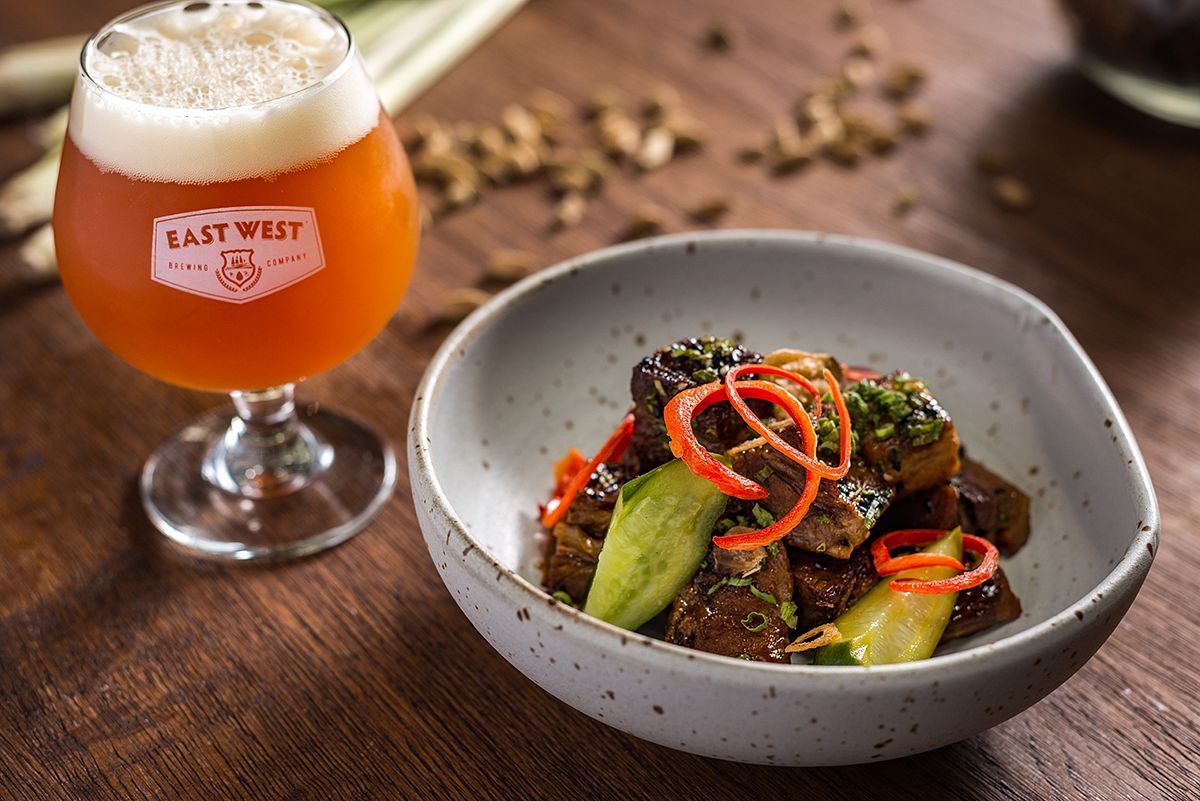 Daytime customers now have more choices too given the brewery's new lunch menu. Featuring a wide range of starters, salads, burgers and sandwiches, mains and desserts, East West's ambitious dining concept now goes well beyond dinner. Guests can expect options such as fresh baked soft pretzels, a kale Caesar salad, a pho bo burger or beer battered fish and chips at a reasonable price point.
With some of the city's best beers on tap, a well-constructed food menu and one-of-a-kind space, East West seems to be setting the standard for the local, upmarket craft-brewing scene.