Eating healthy in Saigon can be a challenge at times. There are many indulgent temptations, from burgers and beer to decadent desserts. Emmanuel Tieu, a co-owner of Poke Saigon, wants to change that.
Poke (pronounced poh-kay) is a Hawaiian dish that has taken other parts of the world, for example the West Coast of the United States, by storm. The dish has humble origins, created by Hawaiian fishermen who seasoned the cut-offs from their commercial catches as a snack back in the 1970s.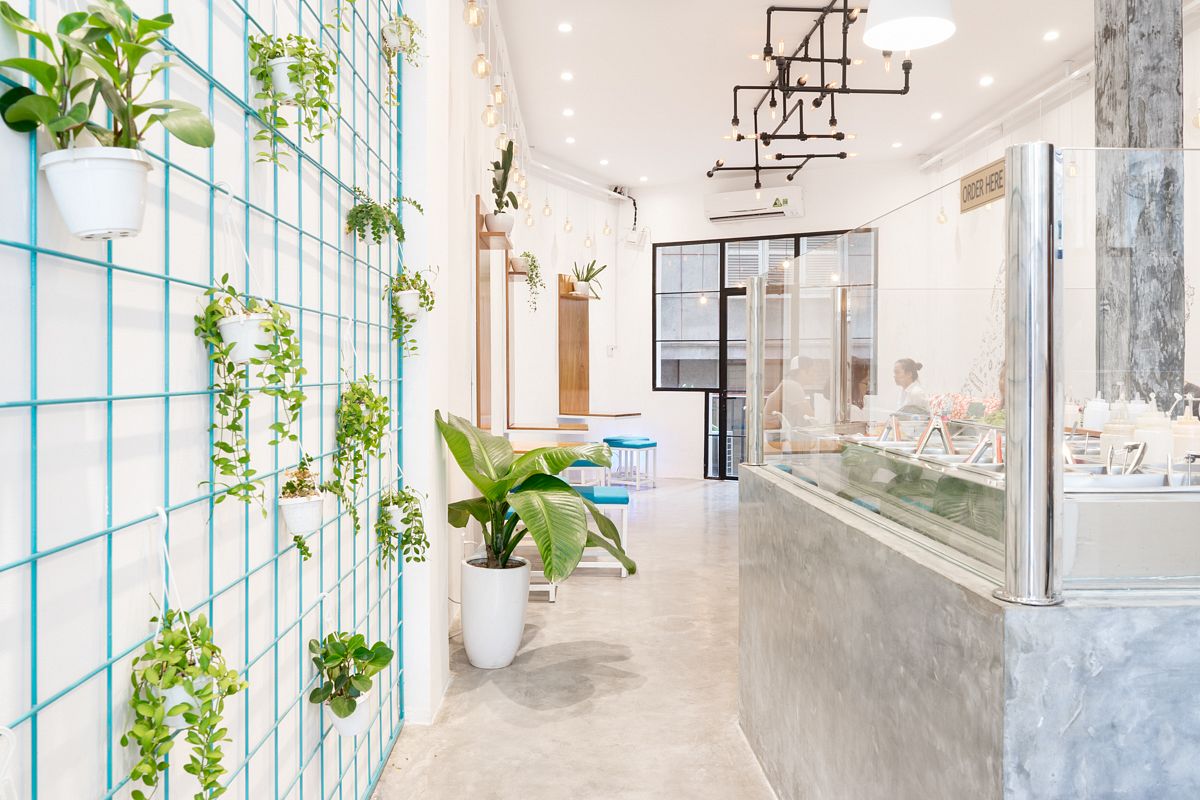 Today the increasingly popular dish can be served as an entrée thanks to thick cuts of raw tuna, salmon or other seafood, marinated in Japanese-inspired condiments. This marriage of Pacific cultures is now available in town thanks to Poke Saigon, which opened just after Tet and is located on the second floor of 42 Nguyen Hue, the café apartment building.
Tieu, a Frenchman who discovered poke while living in California, wants to promote eating well through the restaurant. "The goal is to have a fast food option that is healthy, yet tasty and filling," he says at the cozy, brightly lit eatery. Large windows let in ample natural light, while potted plants and the displayed ingredients lend a natural atmosphere to the room.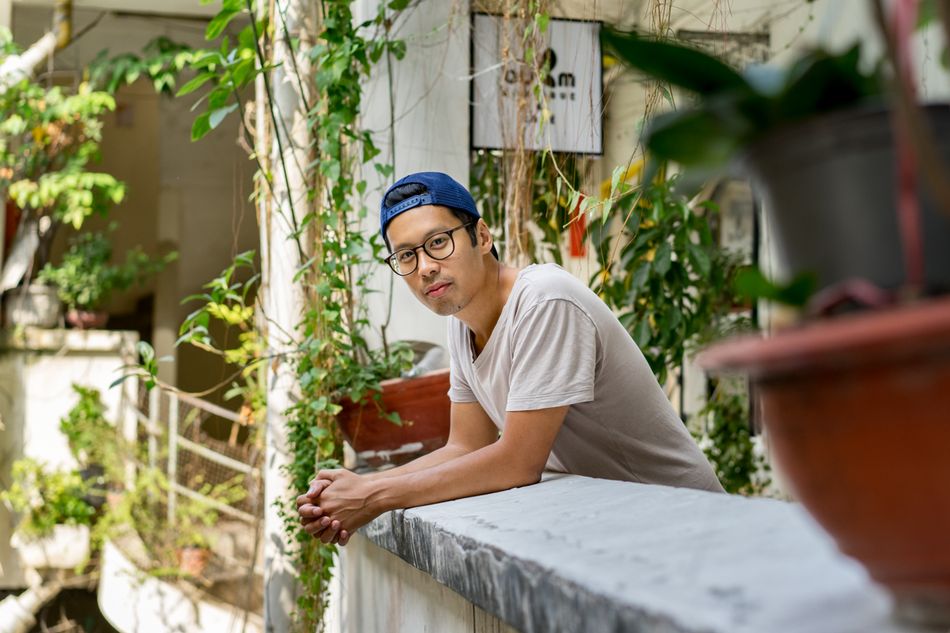 The team behind Poke Saigon places great emphasis on fresh, quality ingredients. For example the fish is delivered fresh every day, with the salmon shipped from a certified supplier in Norway. The vegetables and other condiments which can be added to the dish follow the seasons and rotate regularly.
The dining concept at Poke Saigon is simple: a regular serving of poke costs VND150,000, and customers can customize it as they please. An extra scoop of poke can be added for VND30,000. Diners begin by choosing their base from sushi rice, brown rice, salad or half-and-half.
Then you choose from salmon, ahi tuna, spicy tuna or shrimp, add a sauce among shoyu, spicy mayo, goma-ae sesame or wasabi mayo. A selection of 15 toppings then allows for nearly endless variations, and you can add as many as you want at no extra cost, except for the guacamole and topiko, which are an extra VND10,000 each.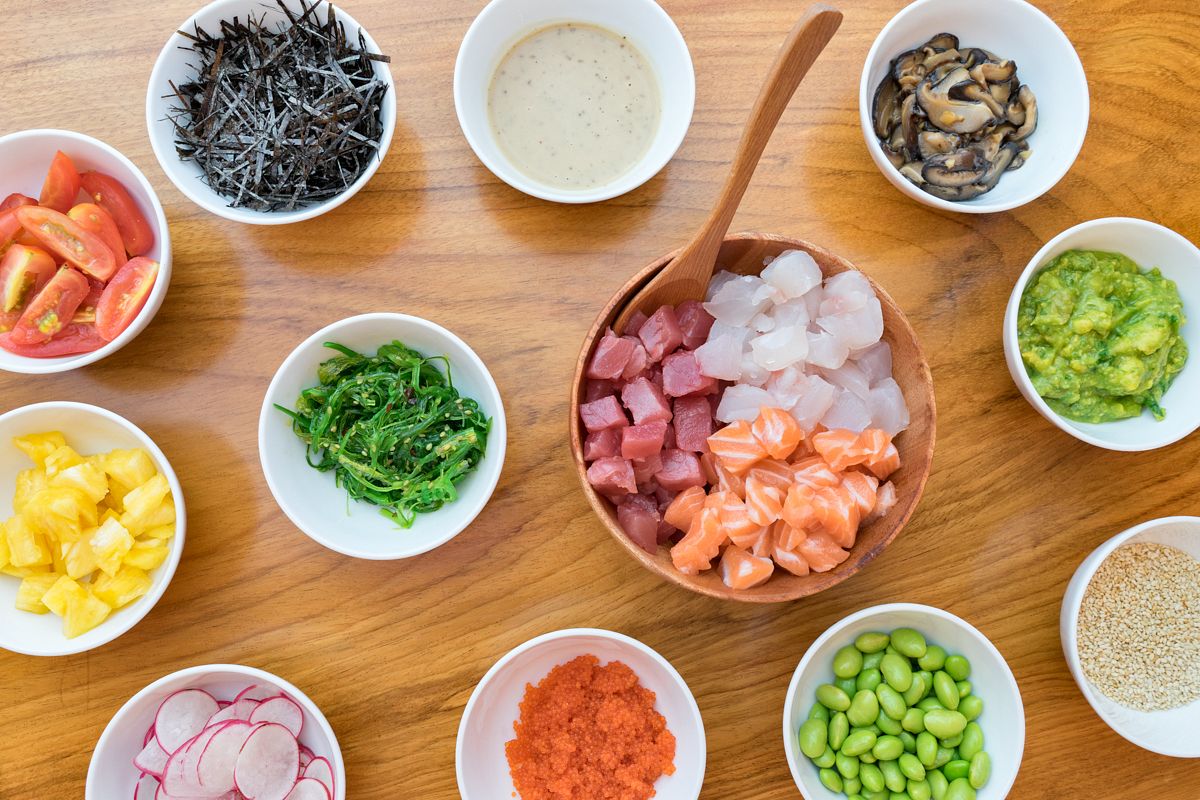 For those unfamiliar with poke the choices can be somewhat bewildering, so we went with The California, the chef's recommendation. A bowl of bright white rice was topped with bright red salmon, spicy mayo, cucumber, white onions, surimi tomatoes, spring onions, edamame, roasted sesame, tagorashi shichimi and dry seaweed.
The bountiful bowl was beautiful to look at, and I almost felt bad for digging into it. The combination of ingredients creates a bold, delicious flavor, and the freshness is immediately apparent. Poke Saigon does not use MSG in its dishes, and the meal serves as a perfect antidote to oily street food plates.
Tieu explained that the menu is a work in progress as the team is still fine-tuning it to Vietnamese palates, and they welcome feedback from customers. They have ambitious plans to spread poke to other parts of Saigon as well, with four or five more outlets expected by the end of this year, including in Districts 2 and 7.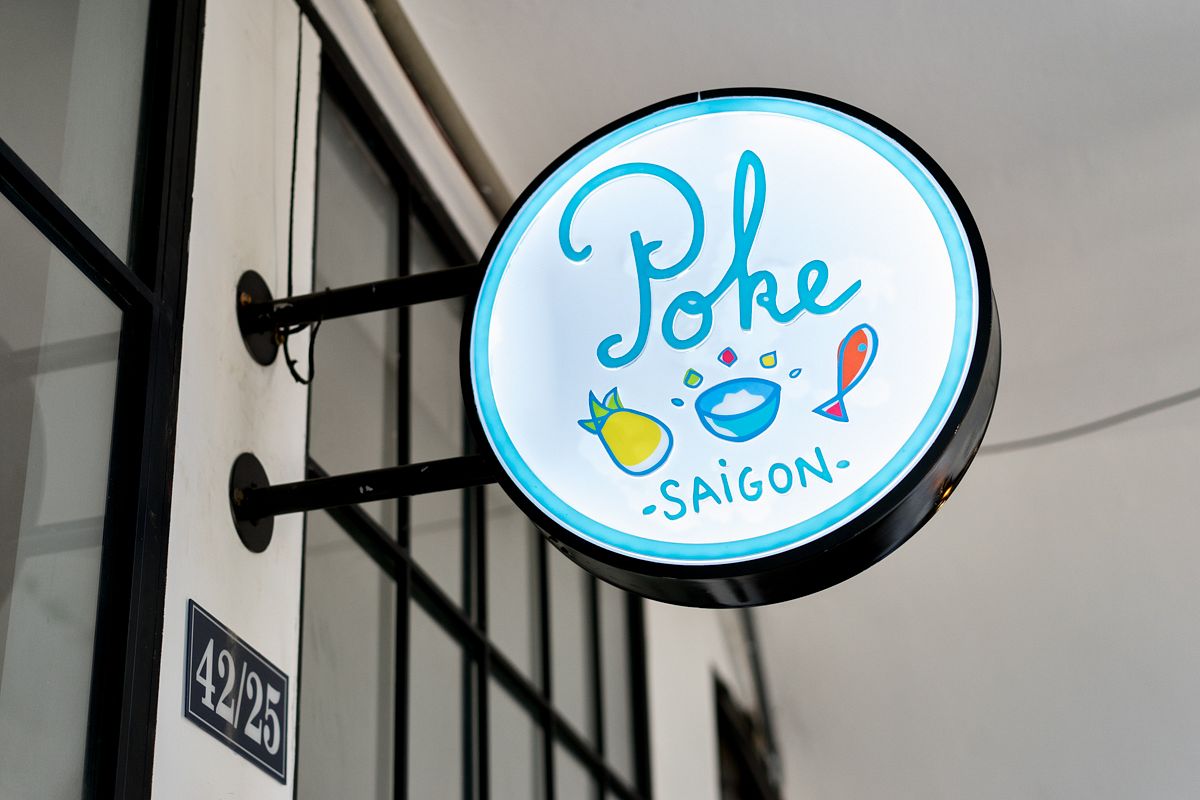 One of the biggest selling points at Poke Saigon is value. "You get about 80 grams of sushi-grade fish for VND150,000," Tieu says. "It's hard to find that anywhere else."
As a result Poke Saigon is the ideal place for anyone looking for a delicious, well-priced meal that is good for the waistline to boot.