A new gas station on the outskirts of Hanoi is the first foreign-owned such facility to open in Vietnam.
TheSaigon Times reports that Japan's Idemitsu Q8 Petroleum LLC (IQ8) opened the station earlier this month in the capital's Thang Long Industrial Park, where many Japanese companies have a presence.
Idemitsu Q8, which is a joint venture between Idemitsu Kosan Co., Ltd. and Kuwait Petroleum International Ltd., will use its overseas experience and Japanese standards to create a superior customer experience, the news source shares.
For example, point of sale (POS) terminals will allow for cash-free transactions, unlike traditional gas stations in Vietnam. The firm also intends to open several stations along National Highway 5 connecting Hai Phong and Hanoi.
Recently, local netizens fawned over the new gas station after photos surfaced on Facebook showing a man, identified as Director of Idemitsu Q8 Hiroaki Honjo, standing in the rain and greeting every customer with a bow. Those who have paid a visit to the Japanese facility also noted that station staff would additionally clean customers' rearview mirror and windows for free while their vehicles were being serviced.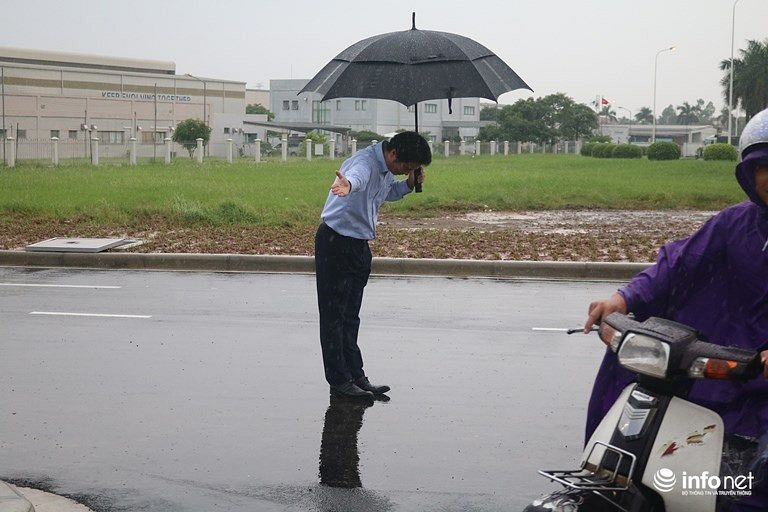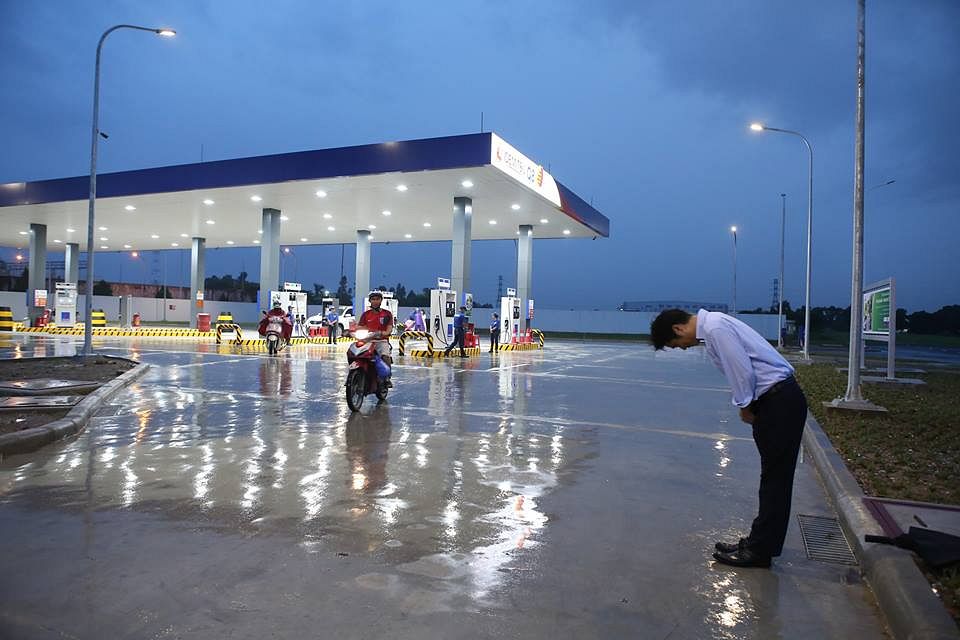 It remains to be seen if IQ8 can continue its purportedly "superior" service, but the public relations moves have undoubtedly been effective, judging by the mostly positive reactions from local social media.
Meanwhile Tuoi Tre reports on a bizarre rumor started by a website called phapluat.news claiming that Hanoi's leadership had banned civil servants from patronizing the Japanese gas station.
The website, which said it was run by Hanoi's Department of Justice, alleged that the municipal People's Committee had received a letter from the city's petroleum association requesting that civil servants be banned from using the foreign-owned station since it would hurt local business.
Phan The Rue, chairman of the Vietnam Petroleum Association, assured Tuoi Tre that the letter mentioned in the article was completely made up. Meanwhile the Hanoi police said the website under question is not managed by the justice department.
The news source shares that phapluat.net was created on July 7 of this year and is registered in Phoenix, in the American state of Arizona.
[Photo via Vietnam Investment Review]
---

Related Articles:
---