In yet another case of shady wildlife smuggling in Vietnam, after a brief chase, traffic police in the northern province of Phu Yen pulled over a suspicious ambulance and found 49 endangered pangolins.
The driver, 26-year-old Le Van Tung of central Nghe An Province, at first tried to escape police after being signaled to pull over. After catching up with him, police found the endangered cargo and no paperwork.
The 49 pangolins, weighing 256kg collectively, were found to be in poor health due to inhumane conditions while in transport. The animals, which were found in nets, are protected by the Convention on International Trade in Endangered Species of Wild Fauna and Flora (CITES). Under this agreement, which Vietnam has signed on to, it is illegal to trade pangolins in addition to many other species.
The driver told police that he was hired to bring the animals from HCMC to a northern province.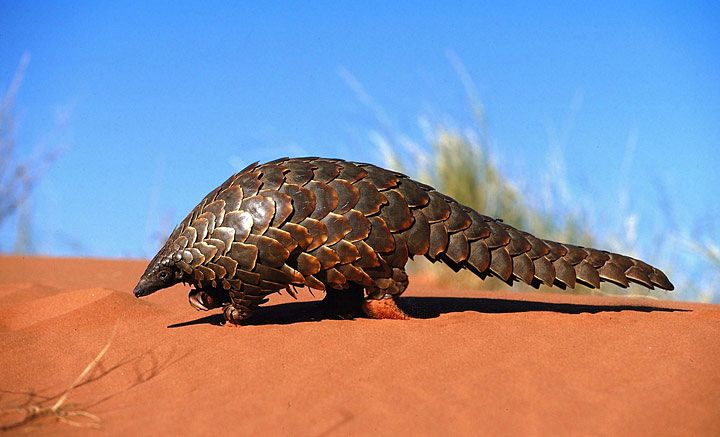 The illicit cargo has an estimated value of VND511.6 million.
This is not the first time pangolins have been found being smuggled into the country. In early august, custom officials in Hai Phong City found a container with 6.2 tons of pangolins arriving from Indonesia.
In December 2012, a joint inspection team in Ha Tinh Province found 100 live pangolins in a truck worth an estimated VND2 billion.
Pangolin populations across the globe are under threat due to demand for their meat which is considered a delicacy in countries such as China.
The Guardian provided a description of the killing and eating of pangolins:
"A Guangdong chef interviewed last year in the Beijing Science and Technology Daily described how to prepare a pangolin: 'We keep them alive in cages until the customer makes an order. Then we hammer them unconscious, cut their throats and drain the blood. It is a slow death. We then boil them to remove the scales. We cut the meat into small pieces and use it to make a number of dishes, including braised meat and soup. Usually the customers take the blood home with them afterwards."
That's messed up...
[Tuoi Tre]