The journey of Vietnam's men's football team at this year's Asian Games has been a miracle, though it didn't have the miracle ending we had hoped for.
In Saigon, it started pouring heavily around the 4pm mark yesterday when the semi-final match between Vietnam and South Korea commenced, casting an ominous shadow on the country's fate in the tournament.
Crowds gathered to watch the match in Da Nang as well, where the weather was a bit better.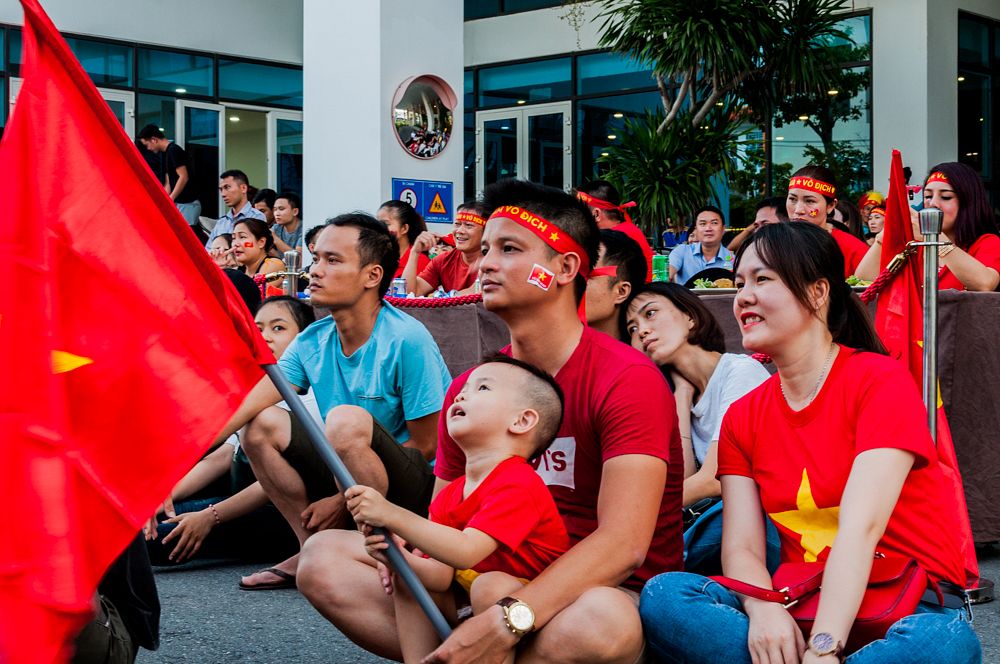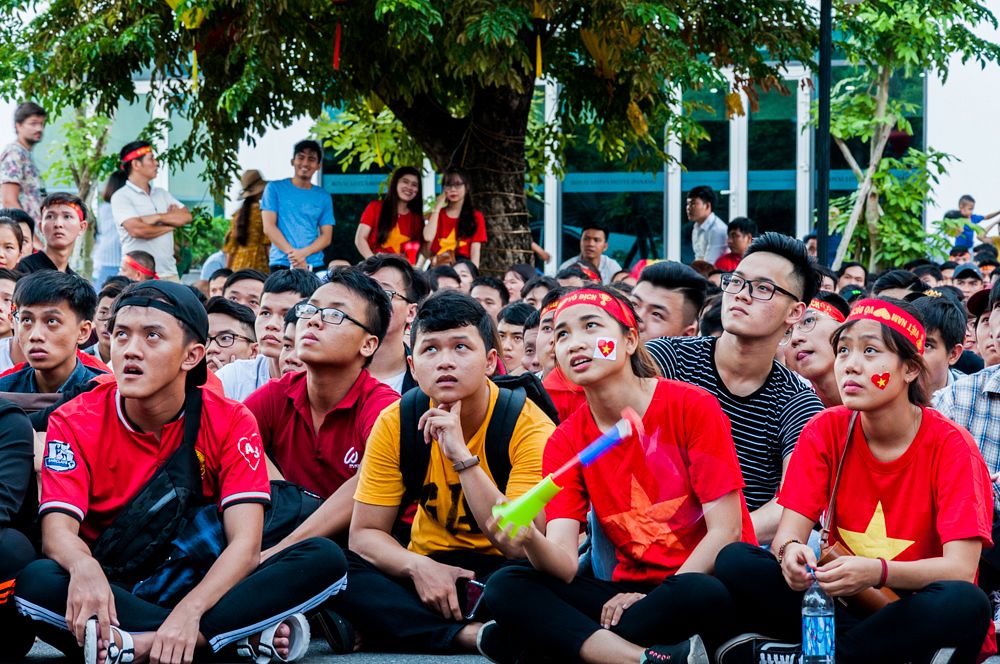 And in Hanoi, crowds also braved the rain while gathering at Hang Day Stadium to watch their home team take on South Korea.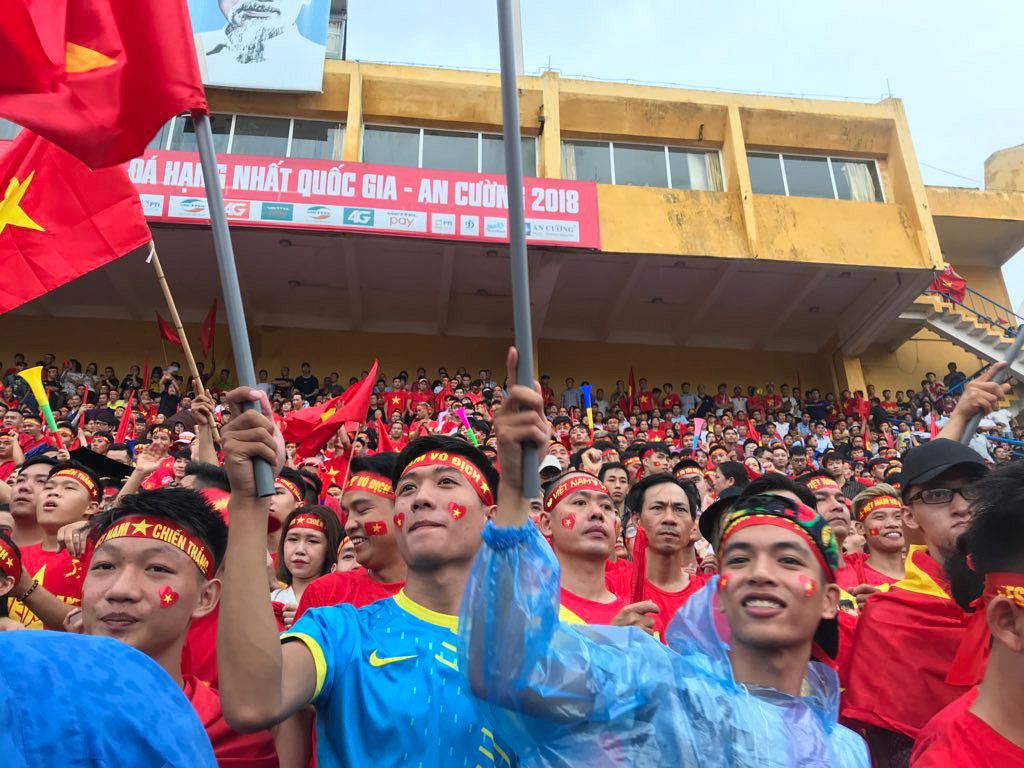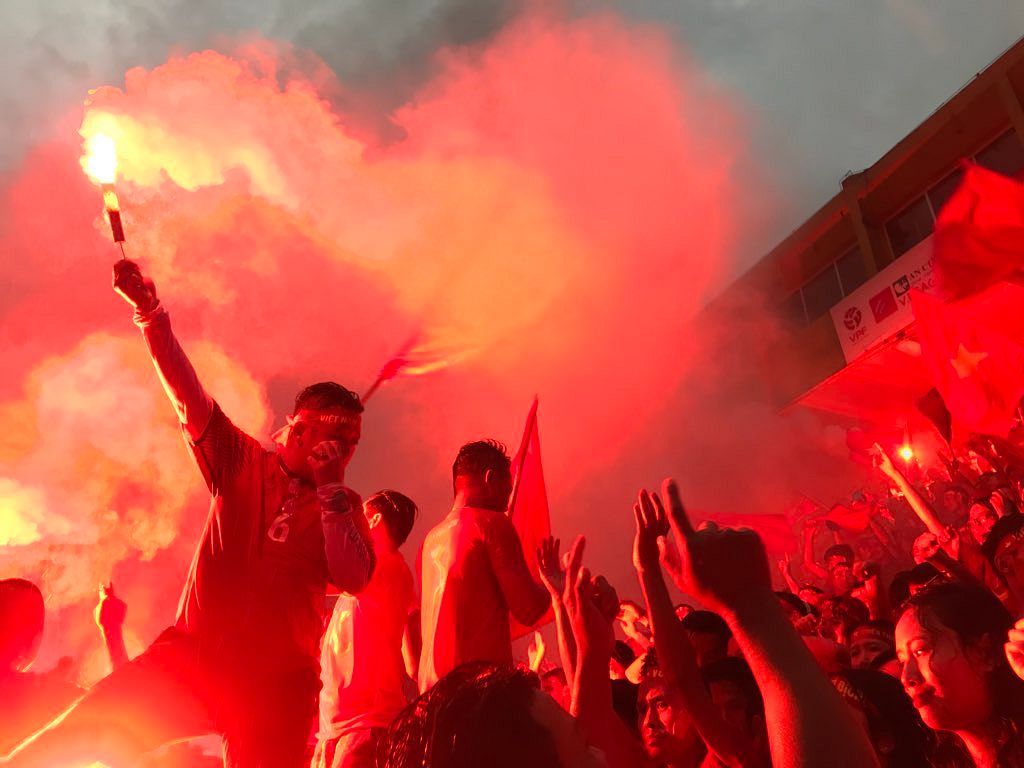 Before the game, Vietnam had already rewritten history after climbing atop its own group in the first stage and then triumphing over Syria in the quarter-final to become part of the Asian Games' top four teams. This was the first time the Southeast Asian nation had advanced so far in the Asian Olympics, and local fans were incredibly hopeful that perhaps the team would be able to do the impossible this time.
Alas, South Korea's players demonstrated their athletic might right from the beginning, when Lee Seung-woo managed to score a goal just seven minutes in, weakening Vietnam's morale significantly. Around the half-hour and 55th-minute marks, Korea scored their second and third goals, completely shattering Vietnam's hopes of advancing to the final.
Nonetheless, in the 70th minute, a mesmerizing free kick by Tran Minh Vuong earned Vietnam some consolation, as well as a goal in Vuong's first appearance in the tournament.
The game eventually ended with South Korea beating Vietnam 3-1, the latter's first loss this Asian Games. Though a victory would have driven the country into frenzied celebration and đi bão, the finish is still the country's best-ever.
Afterwards, a fan named Tung who had watched the match in Da Nang told Saigoneer: "We can't complain with the result. It's fair."
He added: "Despite this result, we're the first team from Southeast Asia to reach the semi-final of the Asian Games, and we're very proud. We love our country and we love our national team, but the level of Vietnam compared to teams like Japan, South Korea and Uzbekistan is still low, so we are still building up, but I'm hopeful that one day soon we can be the champions of Asia!"
Meanwhile, Japan managed a 1-0 win over the UAE during the second semi-final match. Consequently, Vietnam will compete with the UAE on Saturday, September 1 at 3pm for the bronze medal, while Japan will face South Korea in the final on the same day at 6:30pm.
---

Related Articles:
---