2018 has been an auspicious year for Vietnamese football: the national U23 team opened the year with an unprecedented silver medal at the U-23 AFC Cup in China, and ended the year with a long-awaited repeat win at the AFF Cup. Needless to say, local fans, and even non-fans, have been in a festive mood all December thanks to a palpable sense of national pride brought about by football fever.
After victory season comes award season, when Vietnamese sponsors and organizations bestow the national men's football team and its coach with accolades and prizes. What makes this year's football season even more heart-warming is how the team has handled their fame and recognition following the win.
Not two weeks ago, Coach Park Hang-seo was awarded US$100,000 by a local automobile manufacturer for his role in the team's victory. However, he decided to use the cash prize for developing Vietnamese football and helping the less fortunate instead of keeping it for himself.
Most recently, Nguyen Dac Van, a friend of star midfielder Nguyen Quang Hai, told Tuoi Tre that he had helped auction off the jersey which Hai wore during the AFF tournament in an effort that raised VND710 million (US$30,000), which will be used for charity. The jersey bears Hai's team number 19 and a complete set of autographs from the entire national men's team.
According to Van, the starting price of the jersey was VND18 million (US$770), but it was eventually sold to the highest bidder at VND118 million (US$5,053). Its latest owner is journalist Hoang Minh Tri from Cong An Nhan Dan. As the auction also doubled as a fund drive with other donors chipping in, the shirt ended up gathering VND710 million in total.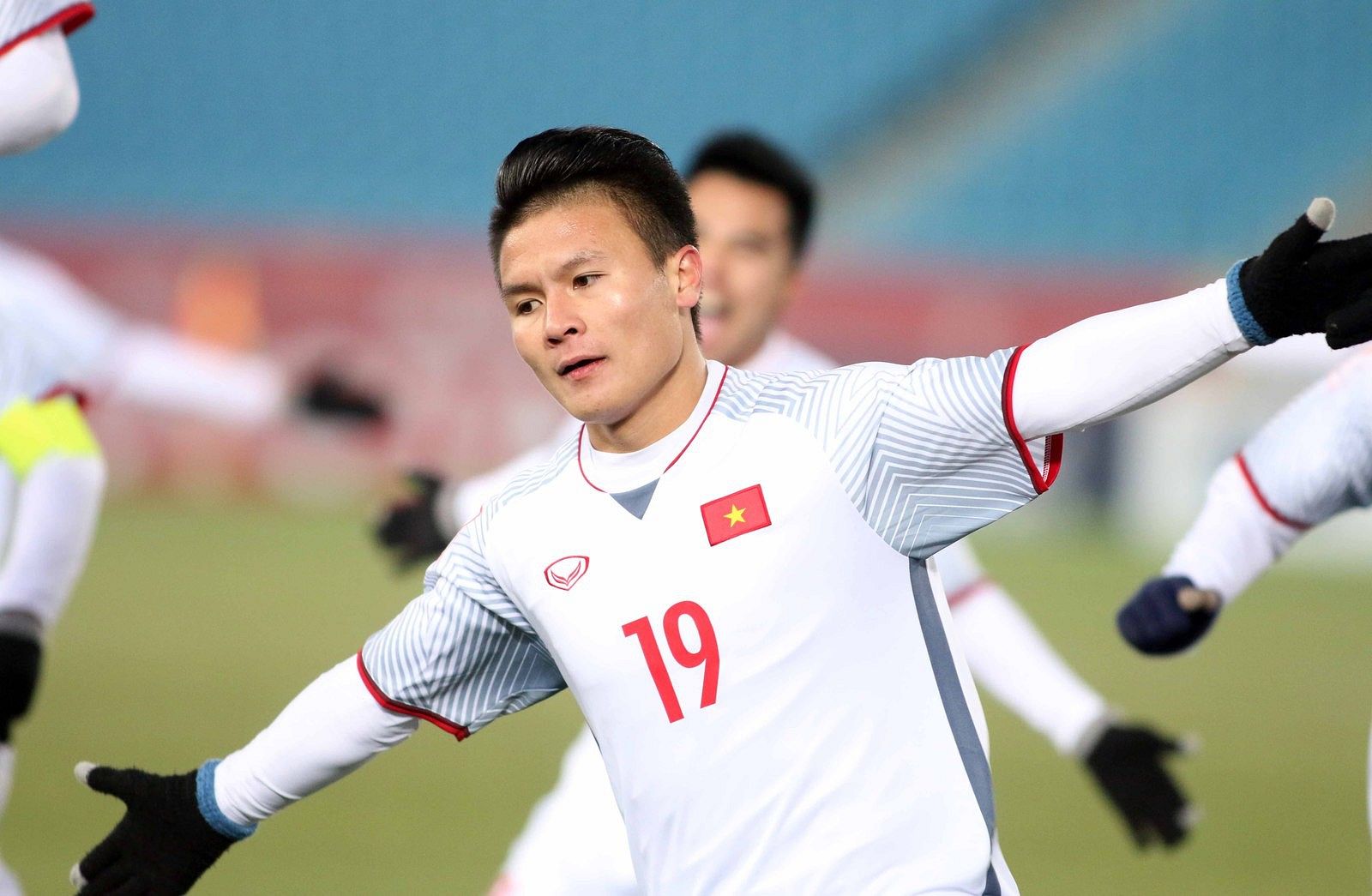 The money will be used to construct a new bridge serving 3,000 members of an ethnic minority community in Bon Phang Commune, Thuan Chau District in Son La Province, according to the news source.
Thanks to the country's ongoing passion for football, team merchandise has been extremely popular both off- and online. In early December, Com Co Thit (Meals With Meat) — a charity focusing on improving meal quality for disadvantaged children — also successfully sold a team jersey with autographs of the players and their South Korean coach for VND150 million (US$6,424).
The shirt was a gift from the team to the foundation, and the money raised from its auction resulted in 2,500 new sweaters for students in mountainous provinces.
At 21 years old, Nguyen Quang Hai is one of the brightest players of his generation under the guidance of South Korean coach Park Hang-seo. After the team scored the top prize at AFF Cup, Hai was awarded with the Golden Ball Award 2018.
[Top photo via Tuoi Tre]
---

Related Articles:
---