Wholesome.
According to Tuoi Tre, on November 28, Vu Thi Thuy and Bui Thi Hanh brought four suitcases filled with Vietnamese delicacies such as cinnamon pork sausage, homemade beef sausage, braised shrimp, pork braised with shrimp paste and fried fish to the hotel where Vietnam's female football team is staying during the 2019 SEA Games in the Philippines.
This year's SEA Games organization has been marred with reports of inadequate preparation, from bus mishaps to lackluster meals provided to athletes. The food portions currently served to the Vietnam women's football team are so small that even with food brought from Vietnam, head coach Mai Duc Chung and other members of the Vietnam delegation had to head to the supermarket themselves to buy more food supplies.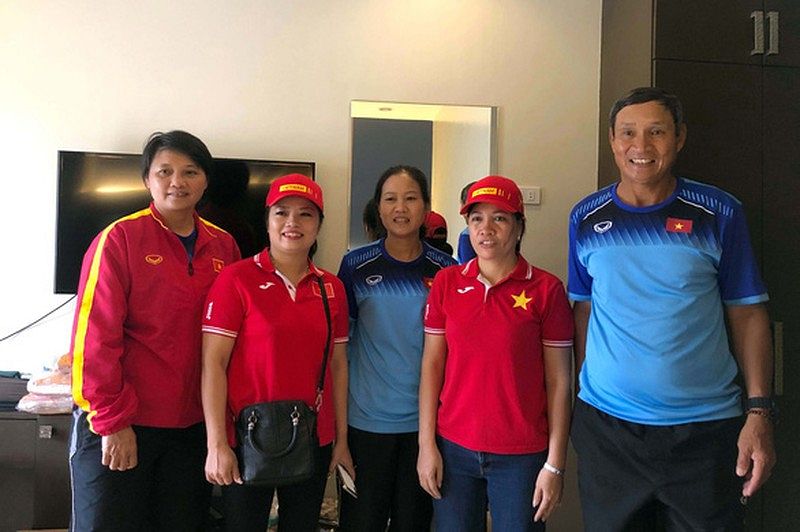 The dearth of decent sustenance has made the care packages prepared by Thuy and Hanh all the more special to the team. The two fans had arrived the previous night and planned to divide 60 kilograms worth of food into two portions, one to be given to the U-22 male team and the other to the female athletes. However, because the male athletes are staying in another hotel with slightly better service, the pair decided to gift the entire mother lode of food to the female football team.
The news source said that recent news reports about hotel woes and poor food services suffered by many athletes participating in the regional competition prompted the fans to fly to the Philippines with a smorgasbord of homemade food.
Thuy and Hanh, in an interview with Zing, shared that this is not the first time they showed their support for Vietnam's football teams in this way. The duo previously prepared food to send to the male football team, such as during last year's Asian Cup.
[Photo by Thai Hai via Tuoi Tre]