Last Thursday, images from an alleged VietJet Air promotional photo shoot featuring a number of lingerie-clad models were leaked online. The album of racy photos quickly went viral, causing an Internet firestorm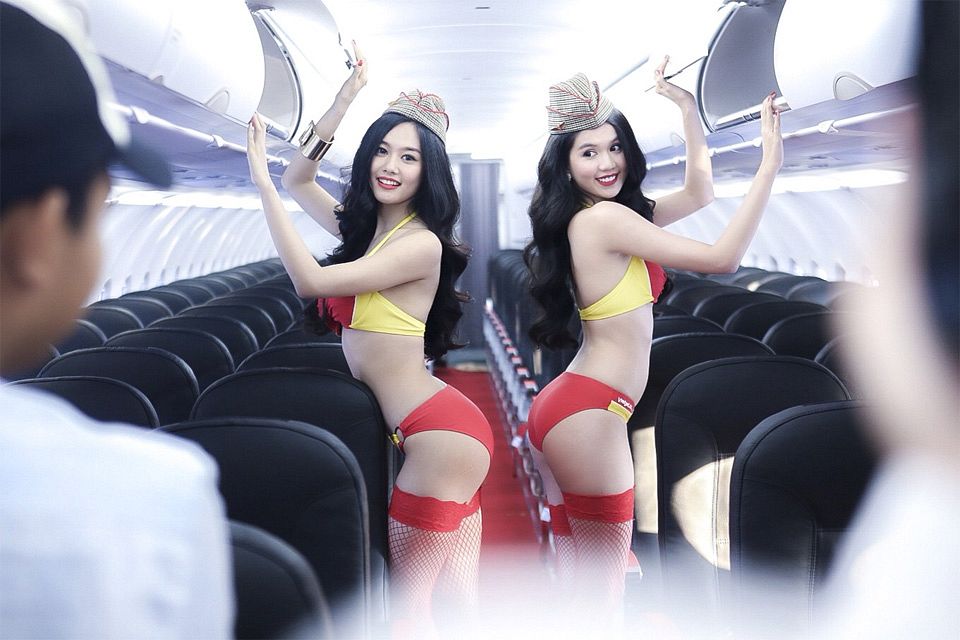 According to Tuoi Tre, the leak originated from model Ngoc Trinh's Facebook page where she posted the slew of photos and wrote that she had "just finished shooting promo photos for VietJet Air for 12 hours nonstop from 9am to 9pm."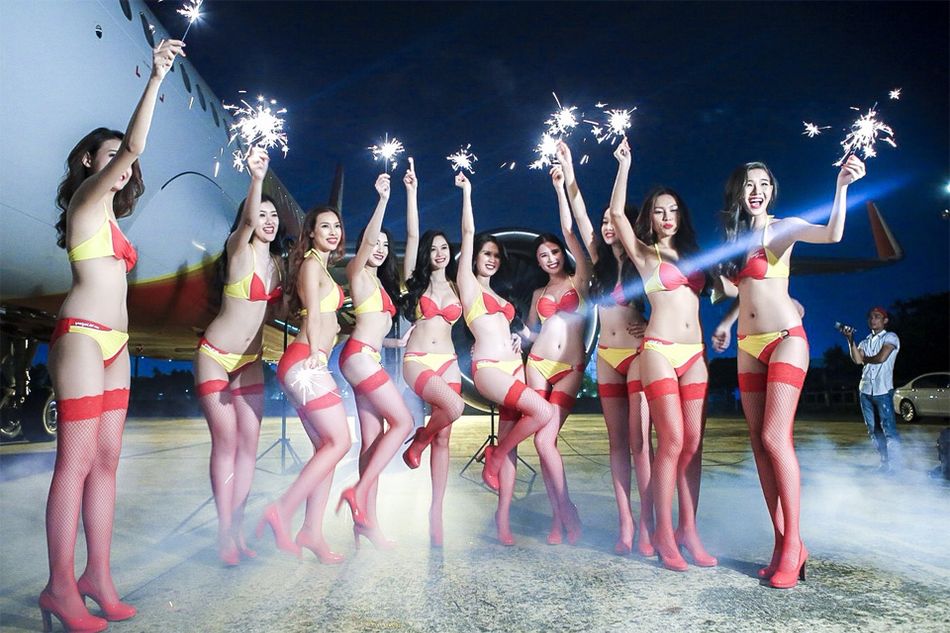 The images, a mixture of ad-quality photos and selfies taken on Trinh's cell phone, have been labeled as "uncensored" and "unofficial" by the airline which denied responsibility for the leak.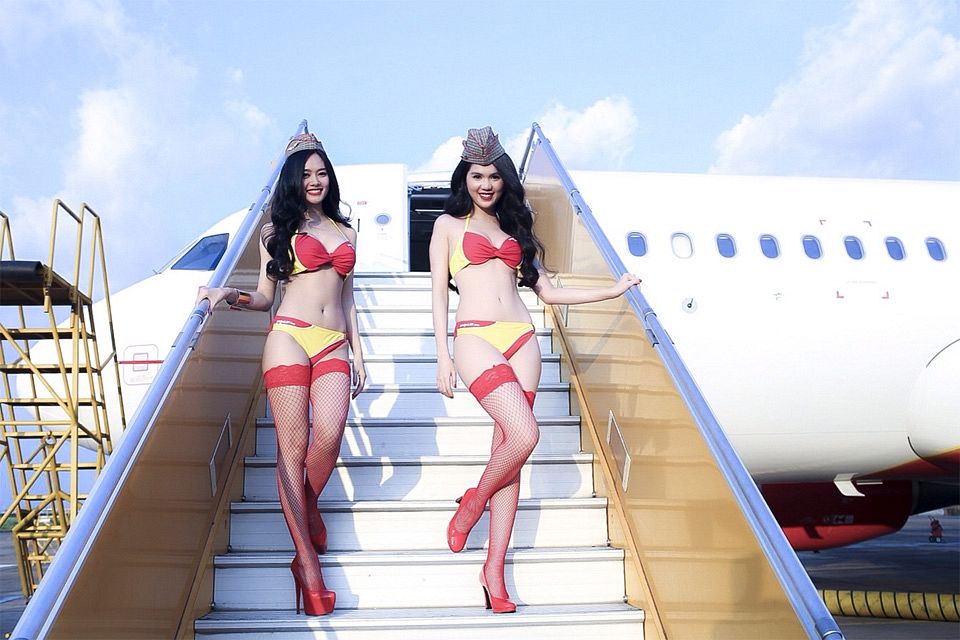 A statement from the Hanoi-based carrier said that photos were "leaked from a test shooting under a contract between VietJet Air and Venus and are not the official promotional photos of VietJet Air," while Trinh's personal photos, which have subsequently been removed, were "taken by smartphones and are not shot by VietJet Air". The press release also added that the album was leaked beyond VietJet Air's intention and control.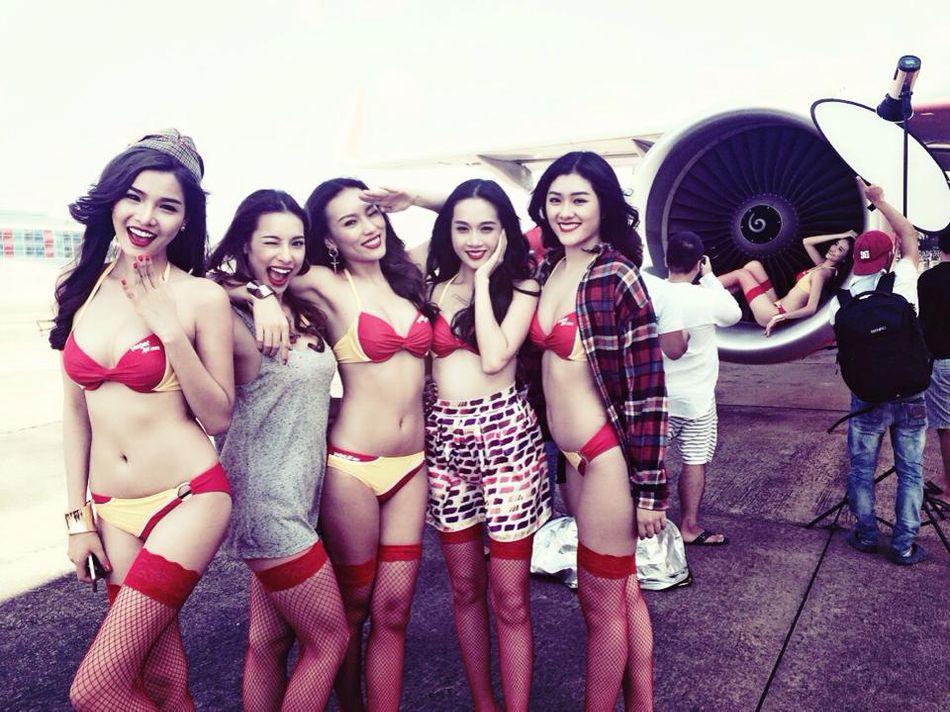 This, however, isn't the first time the airline has resorted to sex to sell plane tickets. After being fined VND20 million for in-flight bikini shows in 2012, the budget airline brought back the performances to celebrate its new route from HCMC to Singapore in May.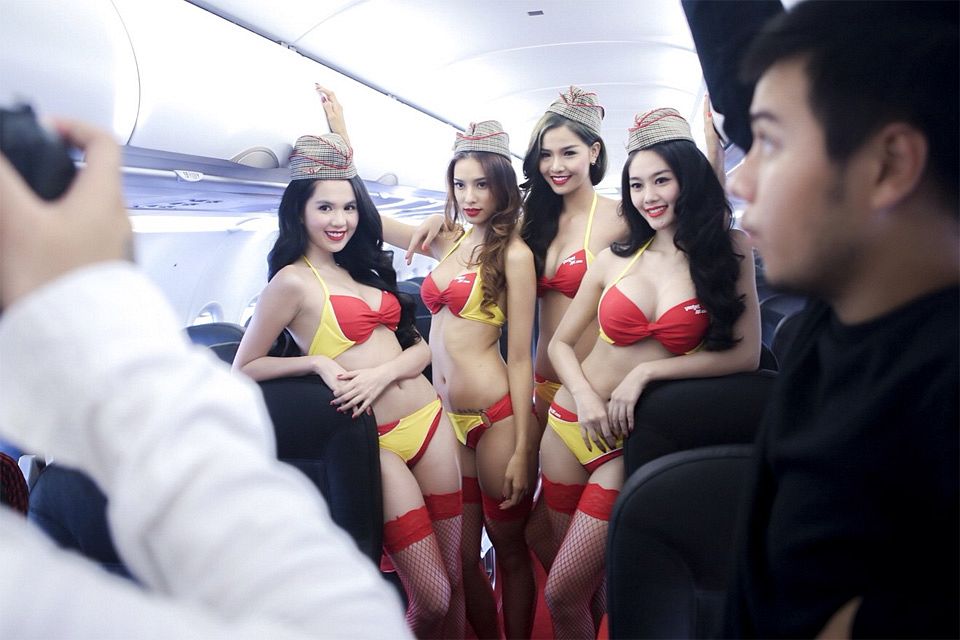 [Photos via Tuoi Tre]
---

Related Articles: