Less than two hours of rain turned Hanoi into a citywide swimming pool on Wednesday evening. As predicted by the National Center for Hydro-Meteorological Forecasting, a bout of heavy rain drenched the capital city, beginning around 7pm. Transportation was stifled, with water levels reaching over 30cm on some streets and stranding many city residents.
On a more positive note, this meant a big night of business for motorcycle repair shops, as many bikes broke down due to the lingering water. In the below video posted to Zing, trees were downed in some areas of town and Hanoians plied the streets of their city in makeshift canoes.
Many Hanoi households were also affected as rainwater flooded their homes. Once the rain stopped, the Hanoi Sewage and Drainage Company arrived on the scene in an effort to clear the remaining water.
This heavy rain came on the heels of a heat wave in Hanoi, where temperatures have recently climbed up to 40 degrees Celsius. Many citizens saw this as a relief from the intense heat and welcomed the rain, if not the flood water.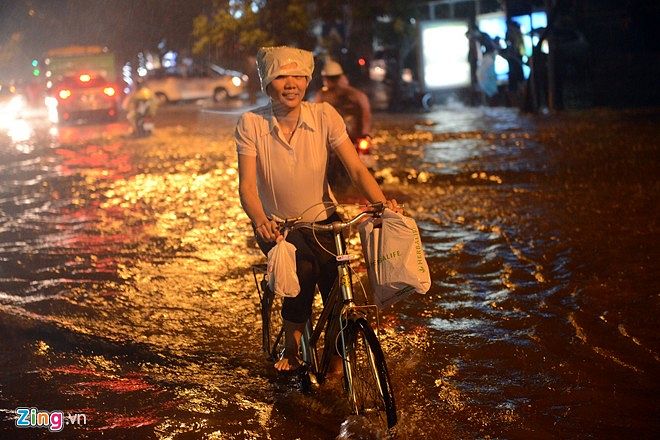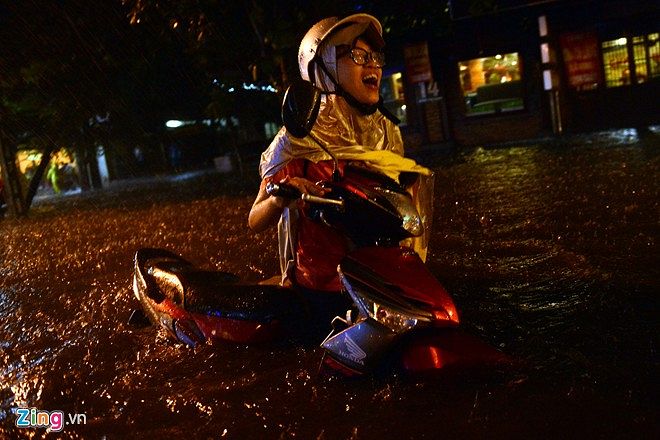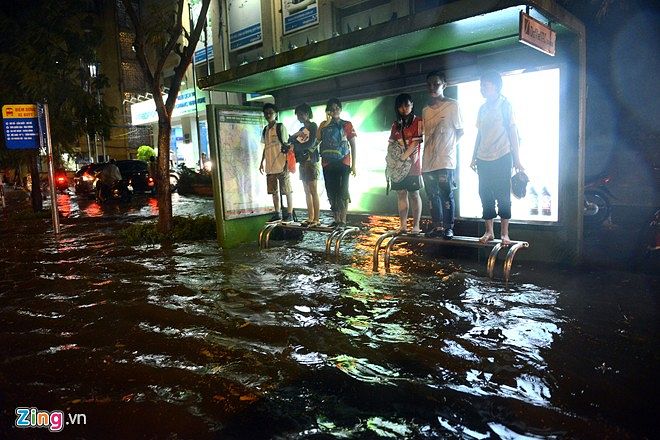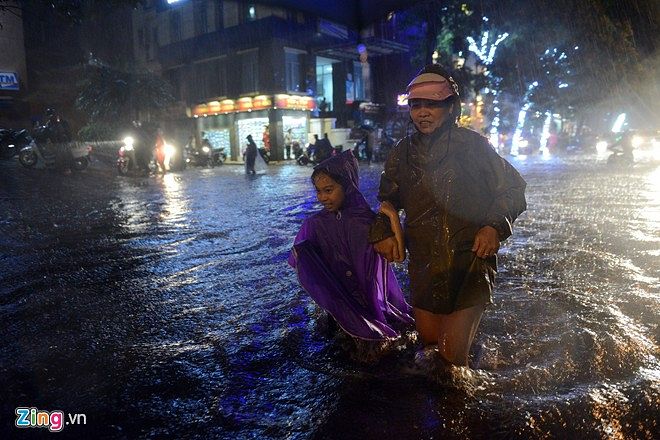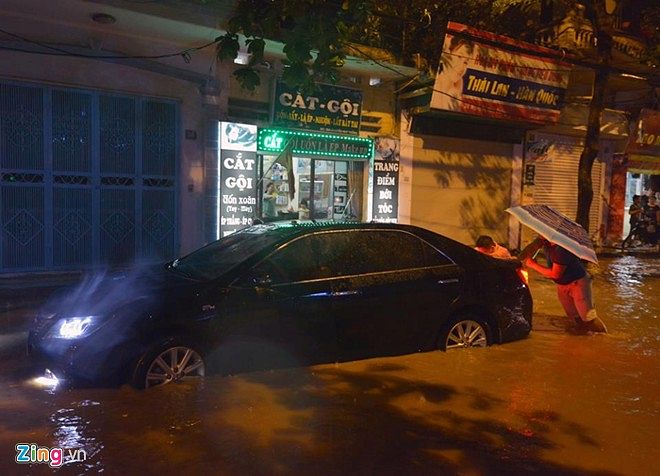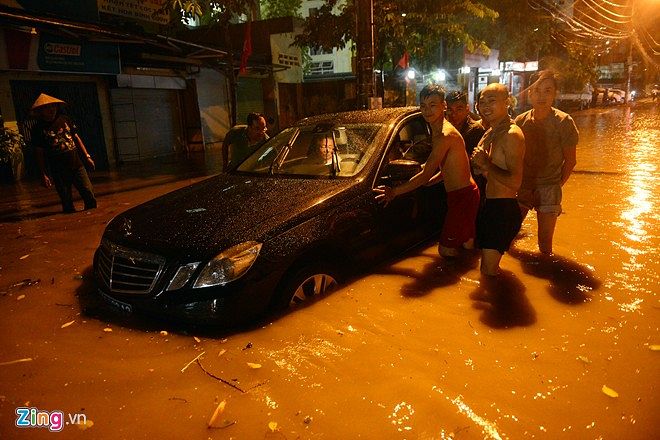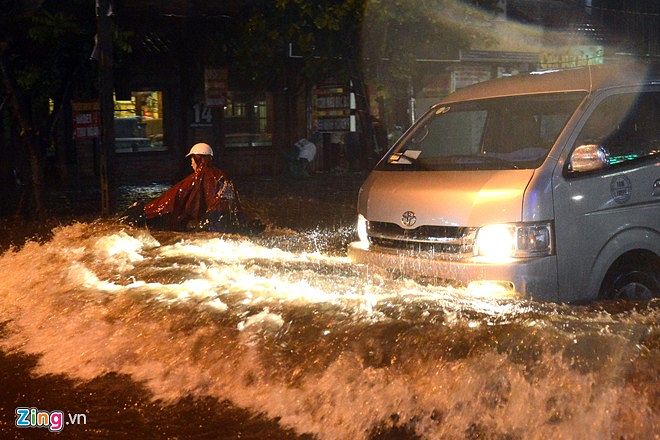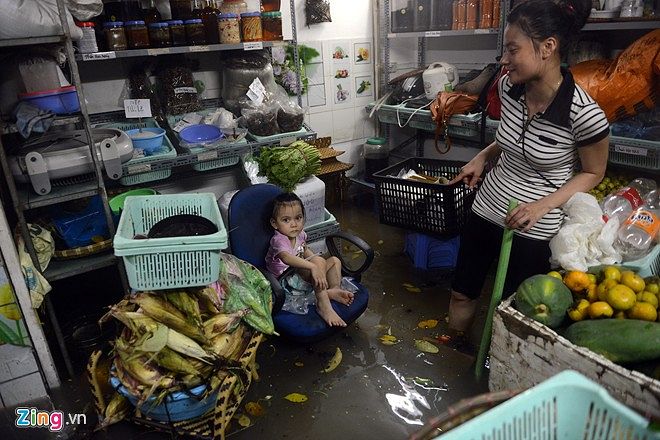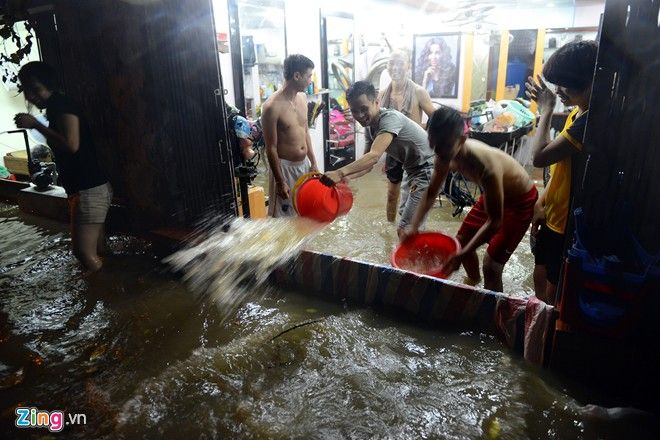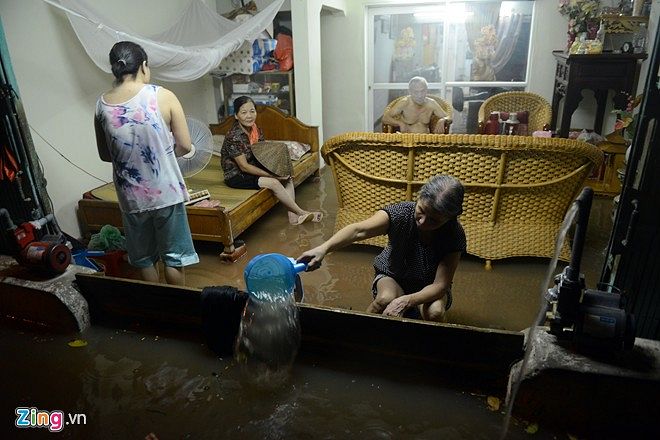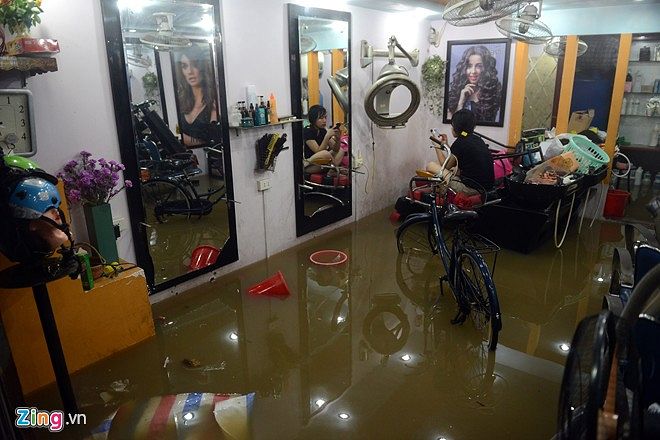 [Photos and video via Zing]