Details

Published on Thursday, 22 September 2016 10:02
Written by Saigoneer.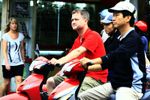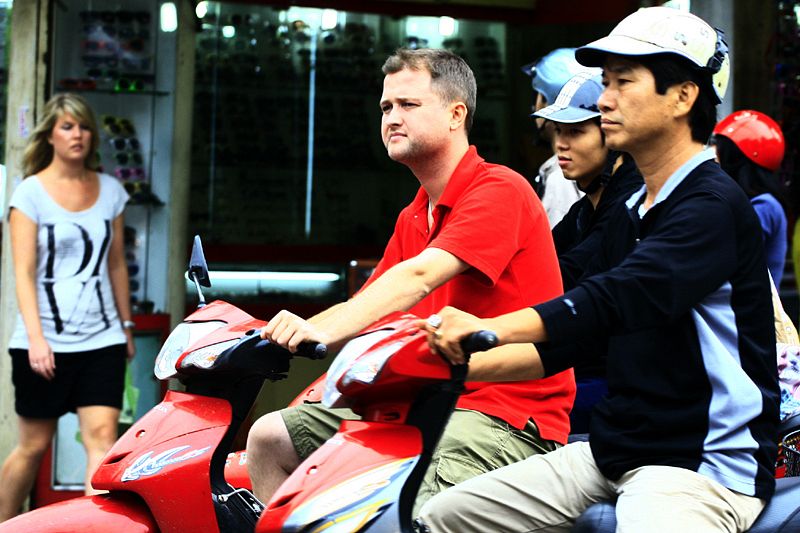 Police in major cities such as Saigon, Hanoi and Nha Trang are speaking out about the difficulty of fining foreign traffic offenders.
Handling traffic violations in which the driver is foreign has become a challenge for local authorities, reports Tuoi Tre. According to officers in Nha Trang, foreign drivers often begin speaking another language when addressed in English at a traffic stop, impeding clear communication between the officer and the traffic offender.
"I had no idea how to tell them what their mistake was after asking them to stop their vehicles," an unnamed Nha Trang officer told the news outlet of his traffic stop experiences.
While officers in Nha Trang point to the language barrier as the primary reason for these difficulties, Saigon's traffic police force now includes a specialized unit which has been trained in English, as well as problem-solving techniques in order to deal with foreign traffic violators.
However, the language barrier is not the only problem, police officers say. According to Lieutenant Colonel Huynh Trung Phong, deputy head of the HCMC traffic police, foreign drivers often have an attitude towards local authorities.
"Some [foreigners] refused to present their identity documents or left their vehicles for fear of having their passports checked," he told Tuoi Tre.
Traffic police also noted the ease with which foreign drivers are able to rent motorbikes in these cities. As popular tourist destinations, Saigon, Hanoi and Nha Trang are home to many businesses which offer affordable vehicle rentals without requiring drivers to hold local licenses as per Vietnamese law. As a result, police allege, foreign drivers are often unaware of traffic regulations.
"Many have claimed that they were not aware of their mistakes because they were here [in Vietnam] for the first time, while some confessed that they had yet to buy helmets," General Dao Vinh Thang, head of Hanoi's traffic police force, told the news outlet.
From a legal standpoint, however, local barristers argue that foreign drivers should be held accountable for traffic violations in the same manner as Vietnamese citizens.
"If a violator and the traffic police officer fail to understand each other due to any language barrier, or if the violator shows an uncooperative attitude towards the officer, the police can utilize all relevant approaches in a lawful manner to handle the case," said Saigon-based lawyer Huynh Van Nong, according to Tuoi Tre.
While local law applies to both foreign and Vietnamese citizens in the country, some have also pointed out the obstacles faced by foreign residents attempting to obtain a local license. Those who hold a driver's license in their home country are able to convert this document to a local license; however foreign residents who must complete the full Vietnamese driver's test are required to take the written test in Vietnamese as there is no English option available.
[Photo via Viet Yo]
---

Related Articles:
---