Just a week after a karaoke bar fire in Hanoi killed 13 patrons, Saigon firefighters tended to a blaze on Bui Vien last night that caused panic on the popular tourist street.
According to Thanh Nien, the fire began around 7:30pm yesterday evening. Smoke started to rise from hẻm 148 on Bui Vien Street, prompting neighbors to warn one another of the blaze. A handful of people were seen fleeing the house shortly thereafter, while neighbors attempted unsuccessfully to stop the flames with small fire extinguishers.
"At first, I heard the sound of smashing furniture in the house, then someone shouted 'fire' and ran out to get fire extinguishers to put out the fire," an unnamed neighbor told Phap Luat. "However the fire was big and spread to the electrical poles and there were many explosions so I ran away. I couldn't move any of the things in my house."
Shortly thereafter, police and firefighters arrived on the scene to extinguish the blaze. The flames were out by 9pm, according to Thanh Nien. No injuries were reported, though items in the house were damaged in the blaze.
"I was in the park at the time and heard the news of the fire," the house's owner, Tran Hoang Trung, told Phap Luat. "I ran back to the house and there were loud booms. I tried to go in to save some documents but couldn't get inside."
Earlier that afternoon, a 25-year-old man named Canh was heard smashing furniture and shouting in the house, neighbors told Phap Luat. Tuoi Tre later reported a man, whom neighbors claim was under the influence of drugs, was seen fleeing the house shortly after the fire began. There is no word whether the suspect is in custody at the moment. The cause of the fire is also under investigation.
Beyond Bui Vien, Hanoi also suffered another blaze late last week as the centuries-old Tinh Lau Pagoda caught fire in the capital, quickly reducing its altar area to ash, reports Tuoi Tre.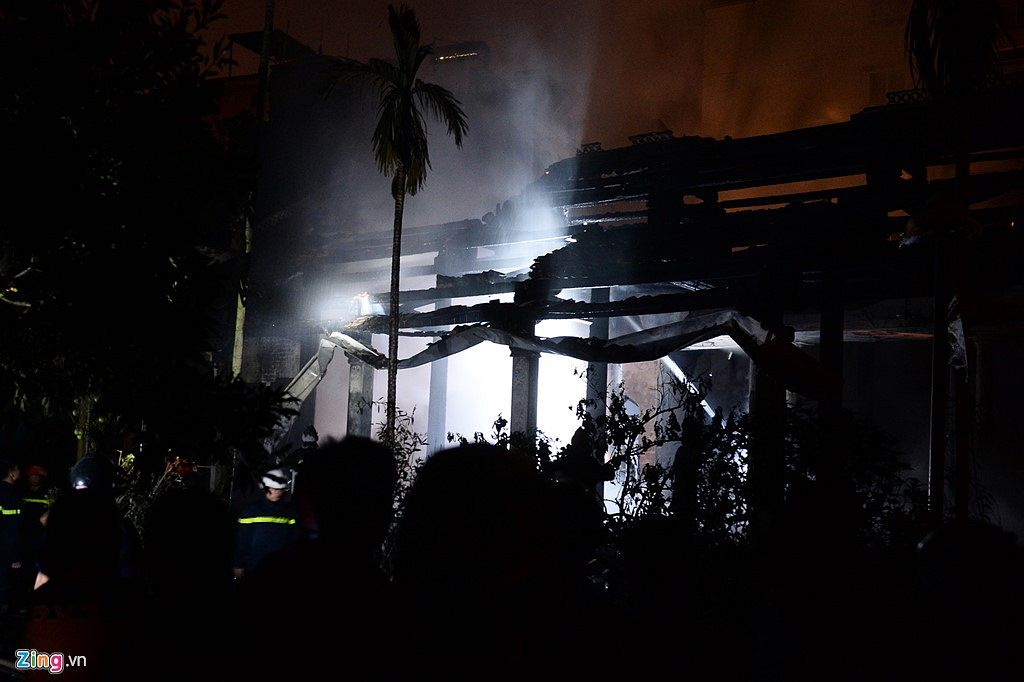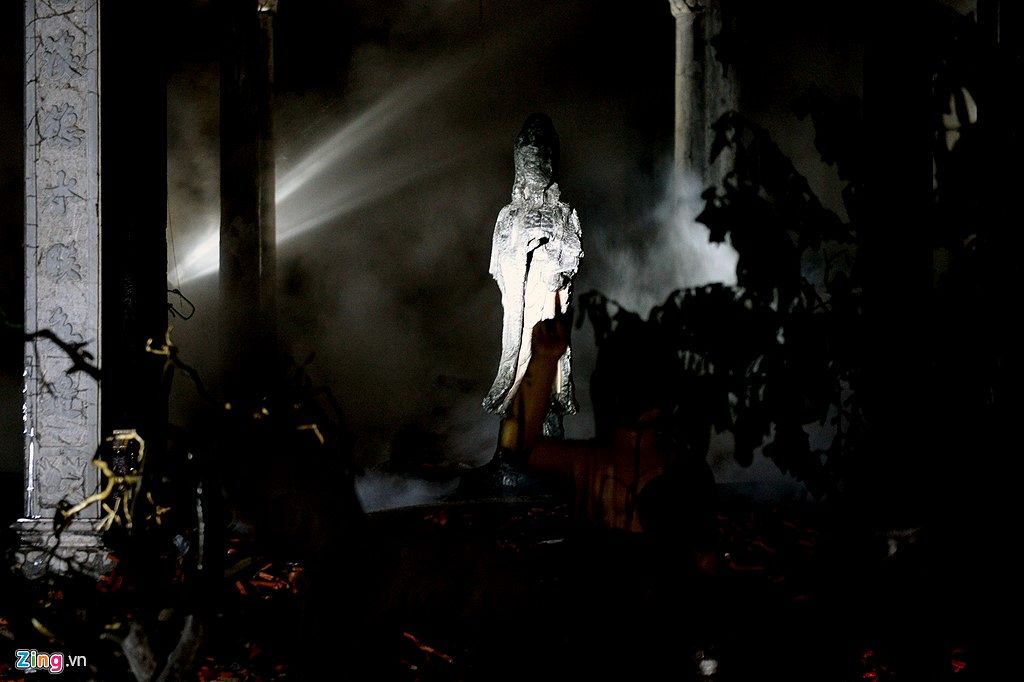 The wooden structure caught fire around midnight on Friday and soon became engulfed in flames. Firefighters took several hours to put out the blaze, by which time much of the ancestral hall had been damaged. Tinh Lau Pagoda was recognized as a historical and cultural relic in 1996.
"The altar and the surrounding area are made mostly of wood, so the blaze spread very quickly," a nearby resident named Huong told Tuoi Tre. "It took only a few minutes from the time the fire began until it engulfed the pagoda's roof."
Though the cause of the fire is unclear, locals believe it may have been an electrical fire, Zing reports.
[Top photo via Vietnam Moi]
---

Related Articles:
---