Even though the country has received criticism for some of its tourism policies, according to the Vietnam National Administration of Tourism, Vietnam welcomed 745,980 international travelers in April, a 21.51% increase over the same month last year.
TTR Weekly, citing the agency's statistics, found that most international visitors came from Asia/Pacific countries with China leading the way with 41.56% of total visits, followed by South Korea, Japan, the United States and Malaysia.
More than 81% of April visitors arrived via Hanoi and HCMC, the country's 2 major aviation hubs.
Here are some more detailed statistics from the Vietnam National Administration of Tourism: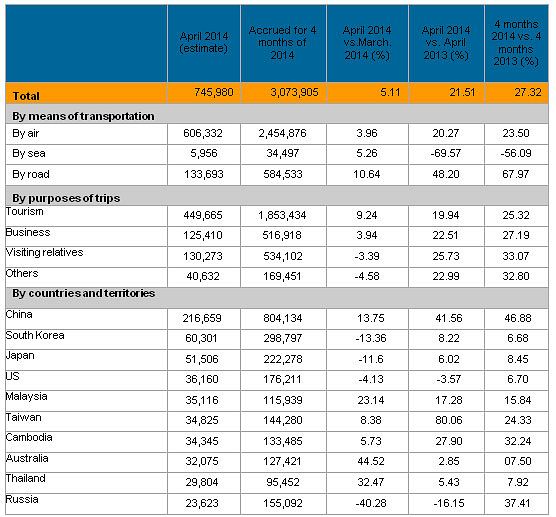 [TTR Weekly // Photo via Sam Antonio]