I took a deep breath, realizing that I was suspended in the midpoint of everything, above the calm, glassy surface of Trị An Lake and beneath the vast, enveloping azure sky that blanketed Mã Đà forest.
Trị An Lake, the heart of Mã Đà
From the flow of the Đồng Nai river, Trị An lake was created as a reservoir for a hydroelectric power plant of the same name. The lake sprawls across hundreds of square kilometers, bordering multiple districts of Đồng Nai Province. Much of this landscape is dominated by the lush vegetation of the Mã Đà Forest. During the dryer months of the year, the area becomes more hospitable to visitors, luring travelers in search of a bit of serenity far from the city's clamor.
We packed our bags and left Saigon for one such sun-soaked weekend. After two hours breezing to Biên Hòa on the Hanoi Highway then National Route 1A, we meandered along an internal road adorned with bougainvillea before reaching our first gateway — a small offshoot of the Mã Đà forest. Concrete and white road markings gave way to rough, terracotta-colored dirt paths. Swirling dust kept pace with every twist of the steering wheel. After what felt like an endless journey through thickets of melaleuca, the sight of Trị An Lake gradually unfolded before our eyes.
It was hard to fathom that what was in front of us was human-engineered, its calm surface mirrored the unblemished sky, gleaming like a silken ribbon enveloping the surrounding terrain.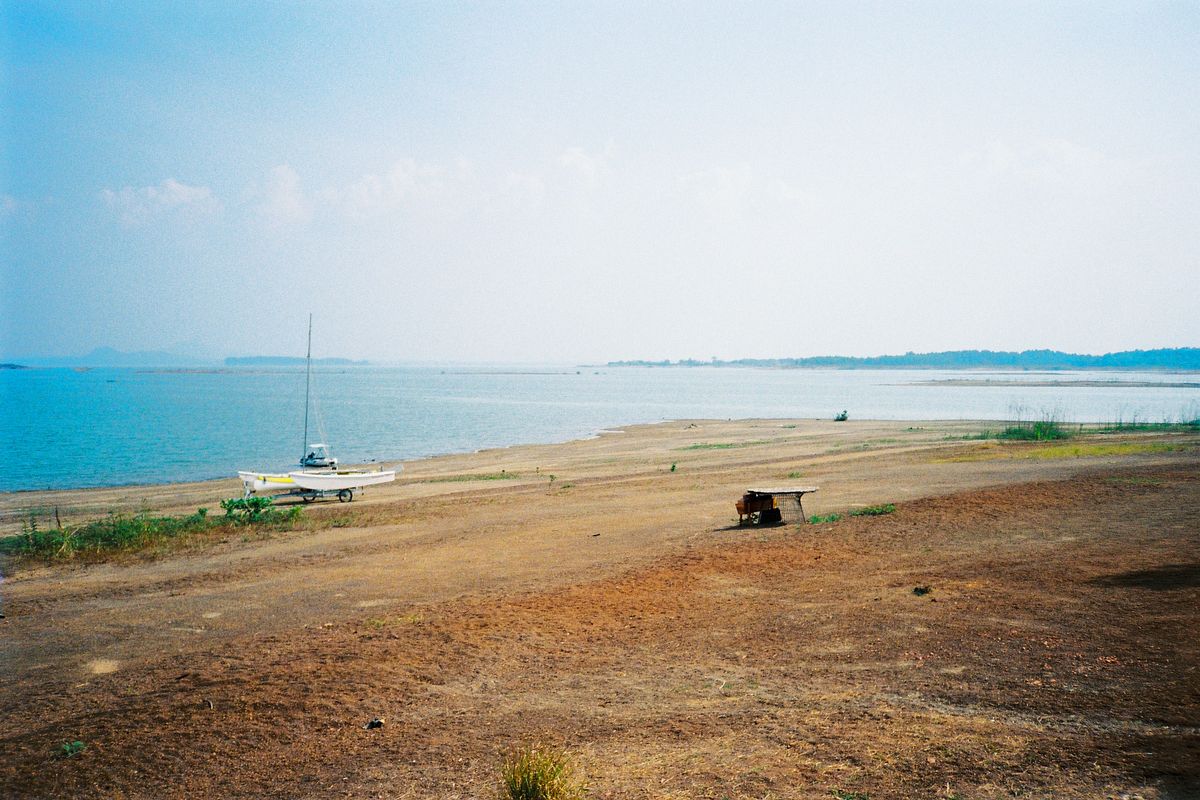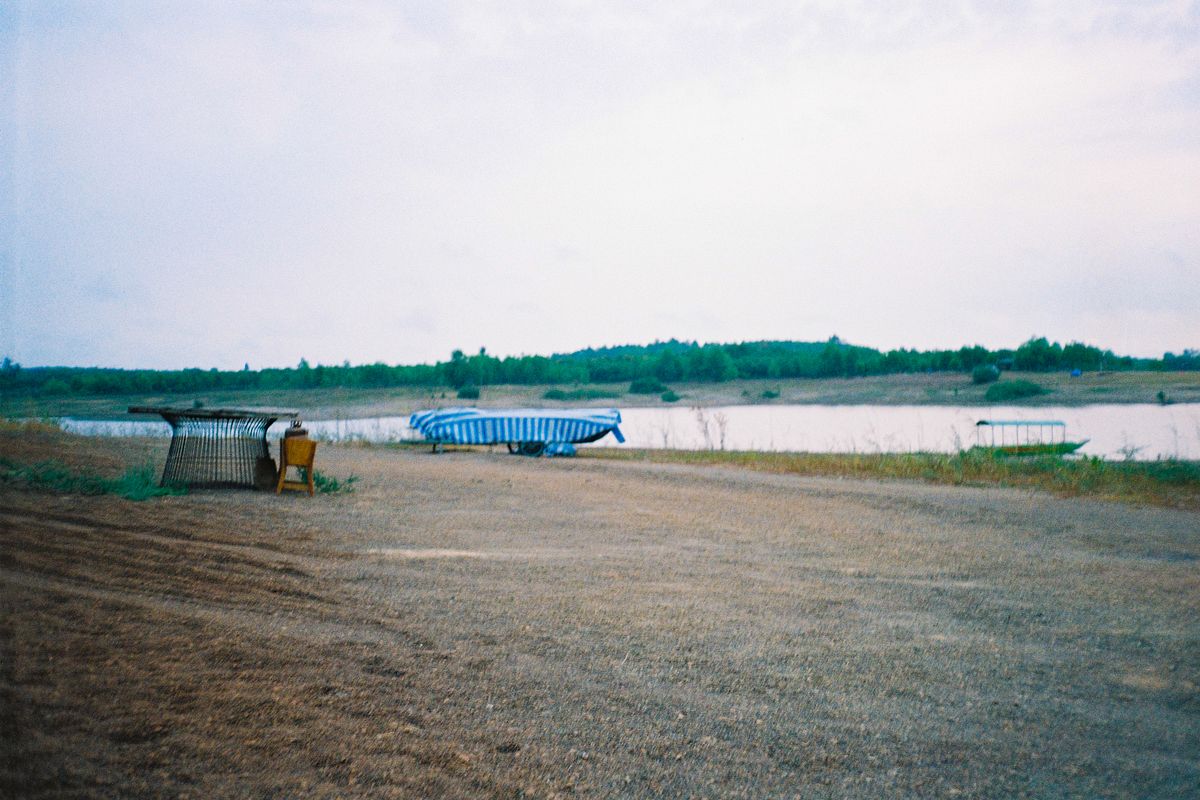 Take only photographs, leave only footprints
Lành Farm, our lodging for the stay, is a farmstay nestled by the shores of Trị An. Lành Farm feels both delightfully spacious and wonderfully snug. It feels snug because the area is neatly confined to a few small thatched huts and a communal area, with the kitchen seamlessly connecting to the main guest area. It feels spacious because Lành seems to meld with its surroundings: here, walls and other man-made structures that often separate us from the world are scarce; there's an abundance of light, open air, greenery, and winds that can be felt from wherever we sit.
"As a city dweller, I'd always associated nature with untamed wilderness. And yet, I was pleasantly surprised to discover that the nature here was remarkably gentle."
Lành came into existence three years ago when Bình, the farm's owner, wanted to find a place where her family could "relish the experience of self-cultivation and personal growth through gardening, all while extending warm hospitality to friends and visitors." To foster natural development, the meals here are prepared with ingredients directly harvested from the garden or procured locally, dishes (and people) are cleansed with biodegradable agents, and guests are kindly urged not to bring products encased in plastic packaging. Lành takes care of all things, so guests need only arrive and depart with a deep respect for nature, a carefree spirit, and a swimsuit.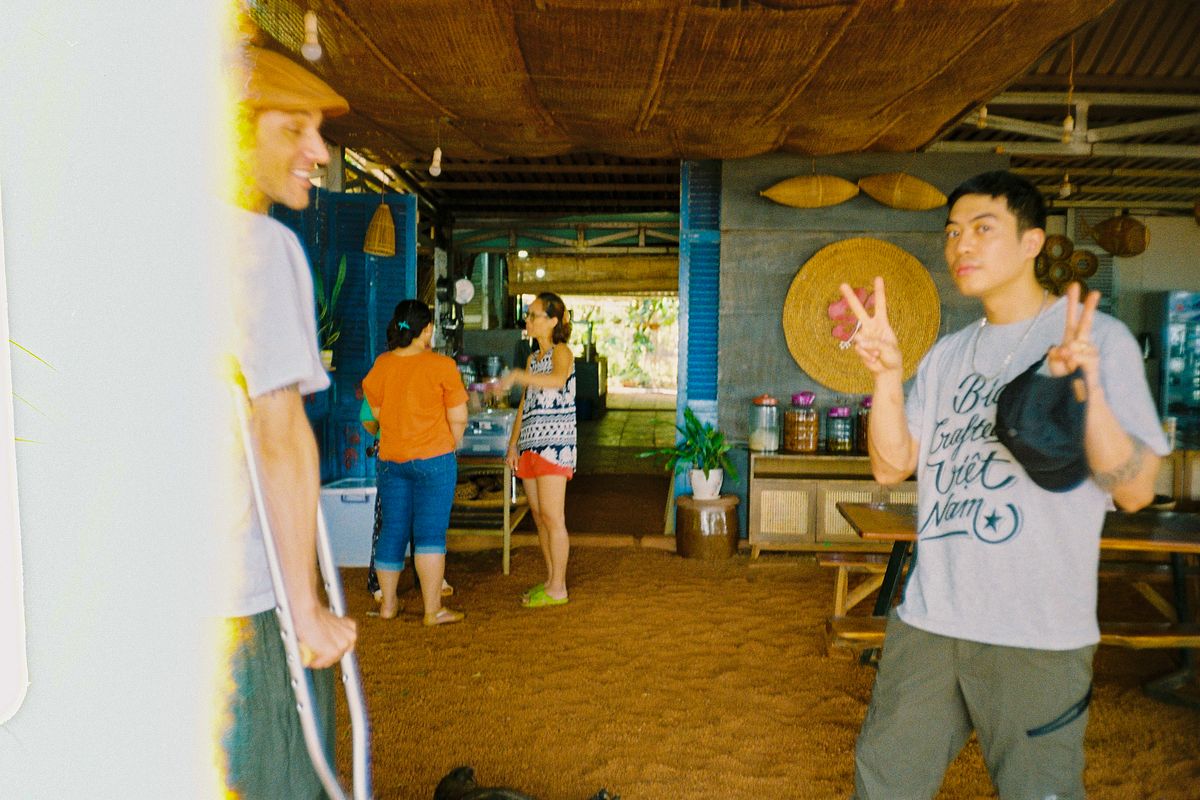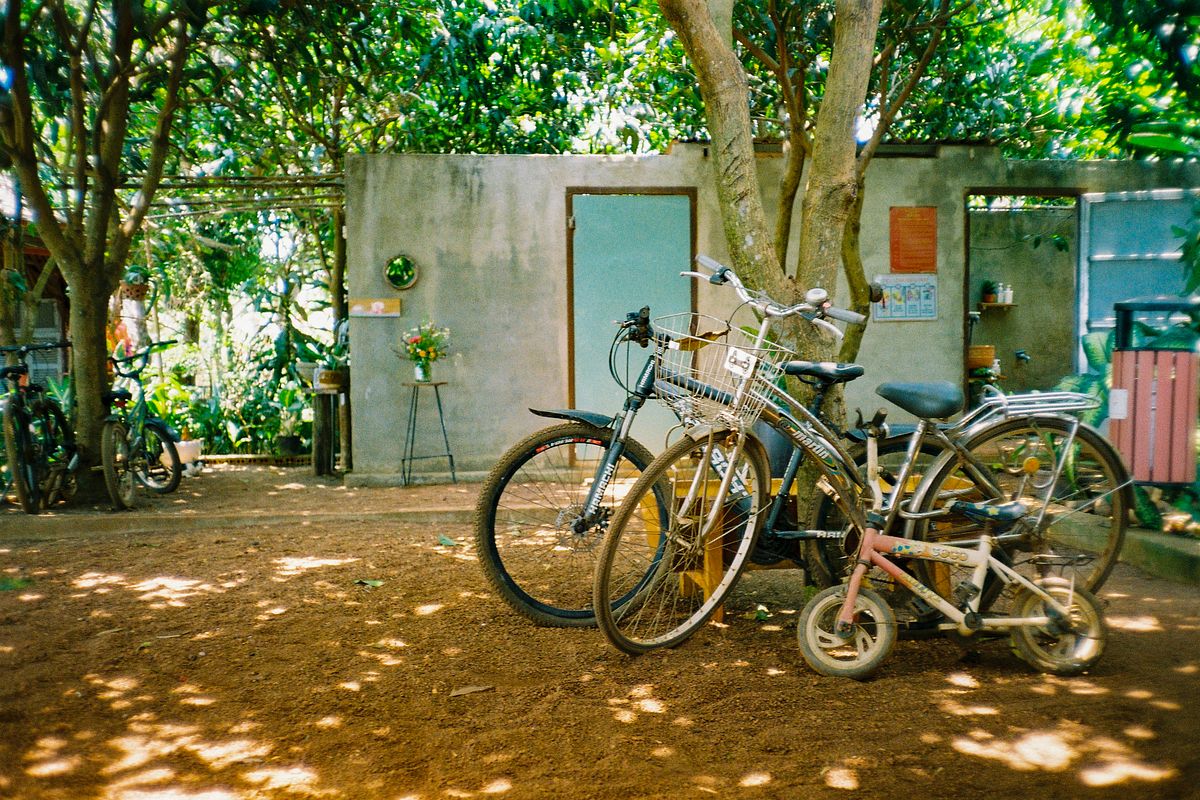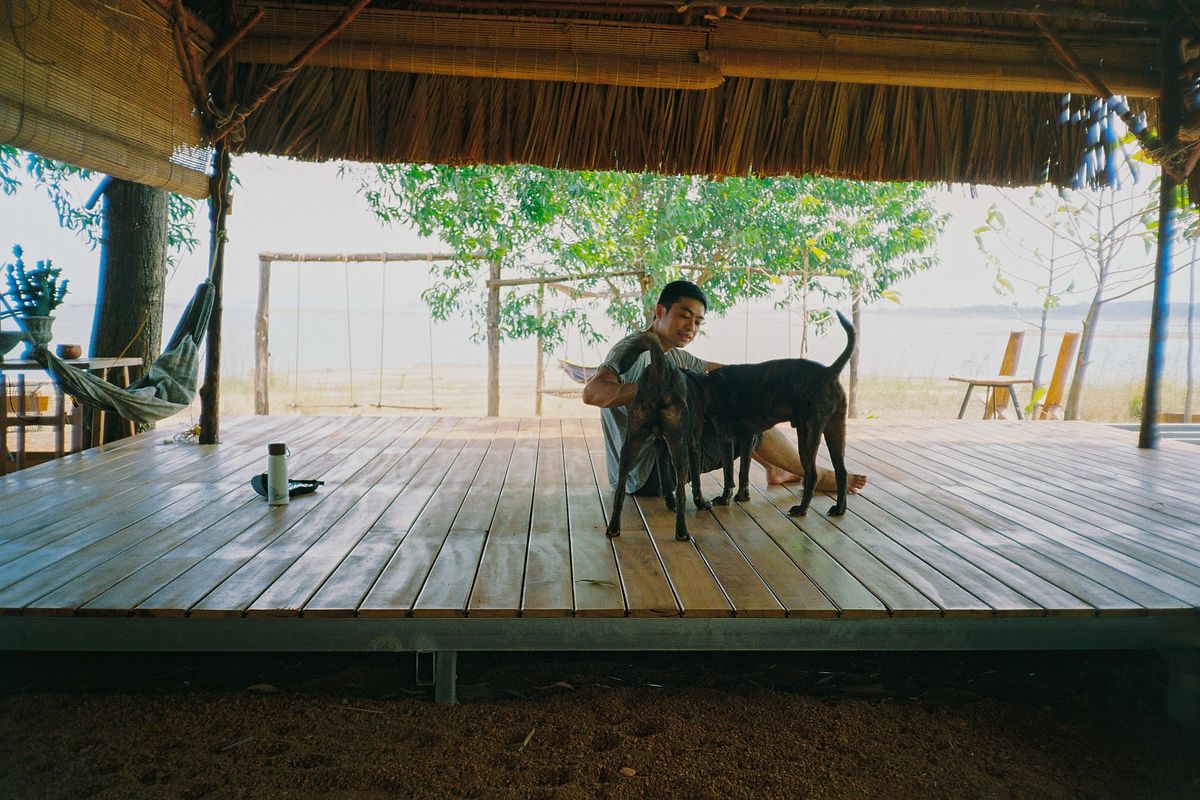 As the midday sun softened, it was the perfect time to dive into the fresh waters of Trị An Lake. The lake sprawled expansively, its nearshore waters tinged with sandy hues, providing just the right depth for leisurely splashing and languid floating. Venturing further out into the lake, the water grew deeper and clearer, demanding vigilance even from seasoned swimmers. Either way, life jackets were required, it was better to not mess around and find out.
My colleague and I hopped onto a stand-up paddleboard (SUP) anchored on the sandy beach. Left, right, right, left — our rhythmic motions guided the board gracefully across the calm surface. We circled the lake without a specific destination in mind, occasionally engaging in friendly races with another boat, and at other times, just drifting aimlessly and leisurely. We soaked in the hidden wonders behind the curtain of trees, soft golden rays filtering through leaves, and the gentle sway of the forest to the wind.
When we chose to cease our paddling and let the boat float freely, my senses experienced a euphoric release — I felt every aspect of nature converging upon me, I heard the lullaby of waves caressing the hull, and I watched in awe as birds gracefully glided through the skies above.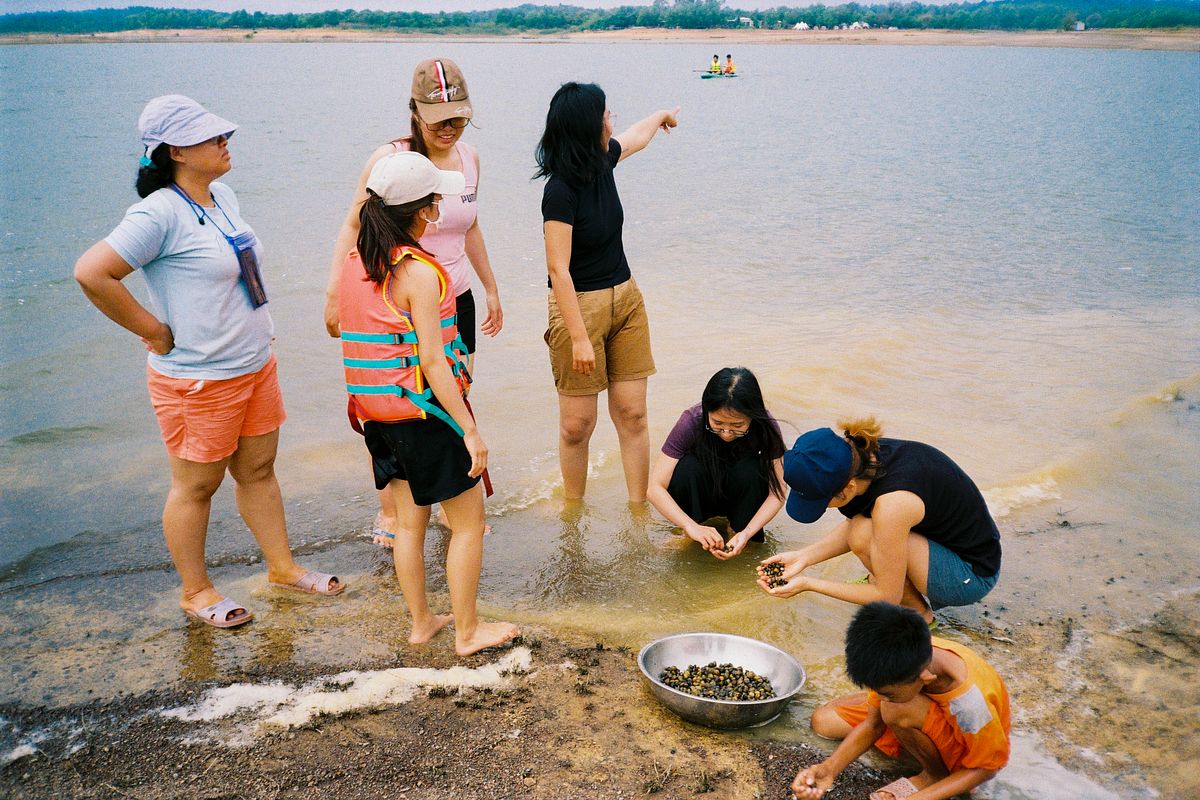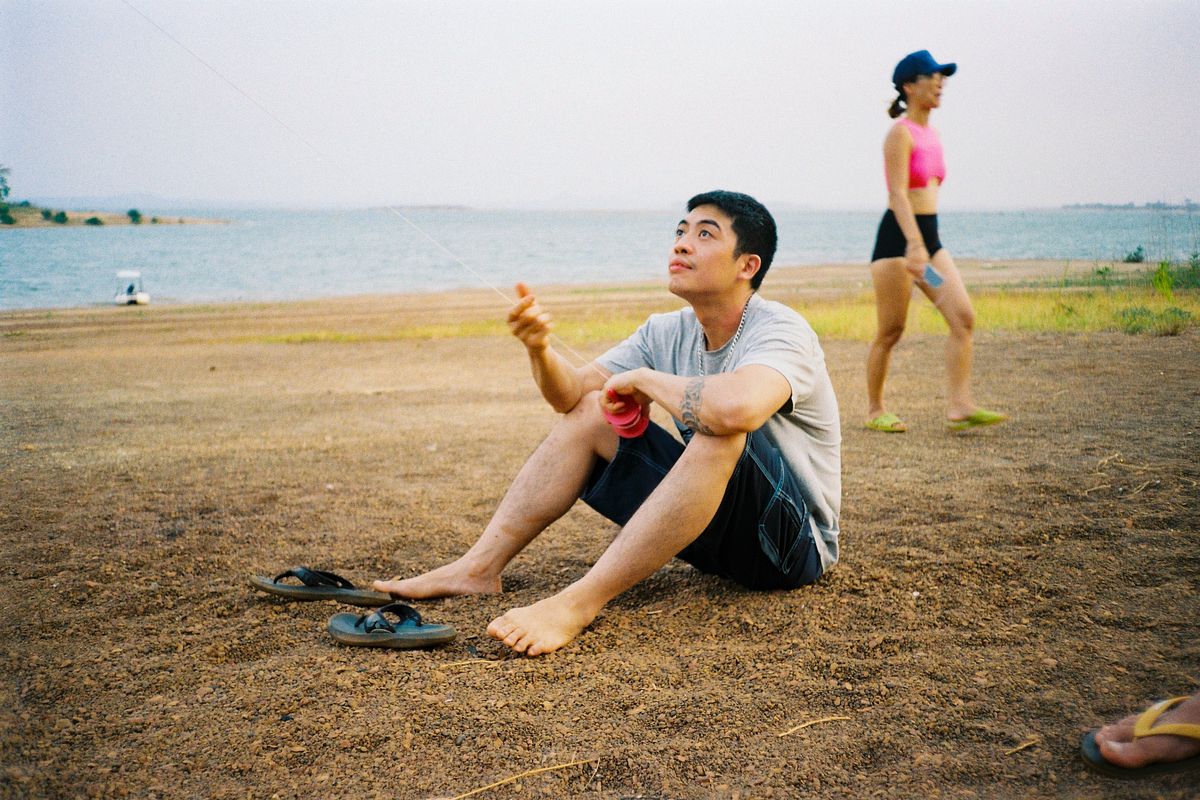 In the late afternoon, we set up our tents and took a leisurely walk along the sandy beach before dinner. The gentle midday breezes had transformed into a slightly cooler evening wind. The last rays of the sun had painted the sky and the water with warm hues of orange, fiery red, and, finally, a serene purple. At a moment like this, guests could fly kites, strike picturesque poses for their Instagram feeds, finally revisit a long-neglected book, or simply sit in quiet contemplation, savoring nature's own light show.
As night descended, artificial lights were kept to a minimum, adding an aura of enchantment to the atmosphere by the water. We gathered around a modest campfire to prepare the barbeque goodies provided by Lành. Each person had their assigned task, and the savory, smoky scent of grilled proteins and vegetables soon filled the air. The cool night of the forest enticed us to huddle closer to the comforting warmth of the fire. The campfire cast a cozy glow, creating a space for us to share remarkable life stories, forging a seemingly magical connection between us and nature, between us and each other.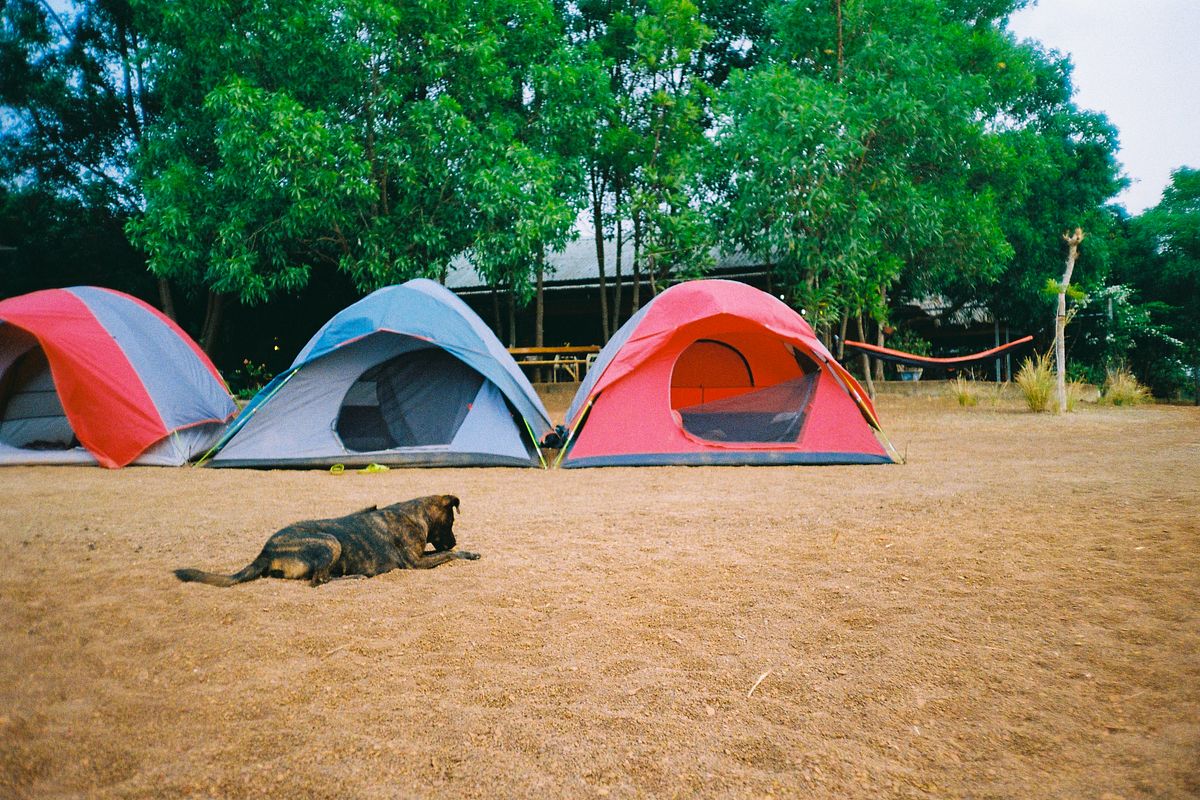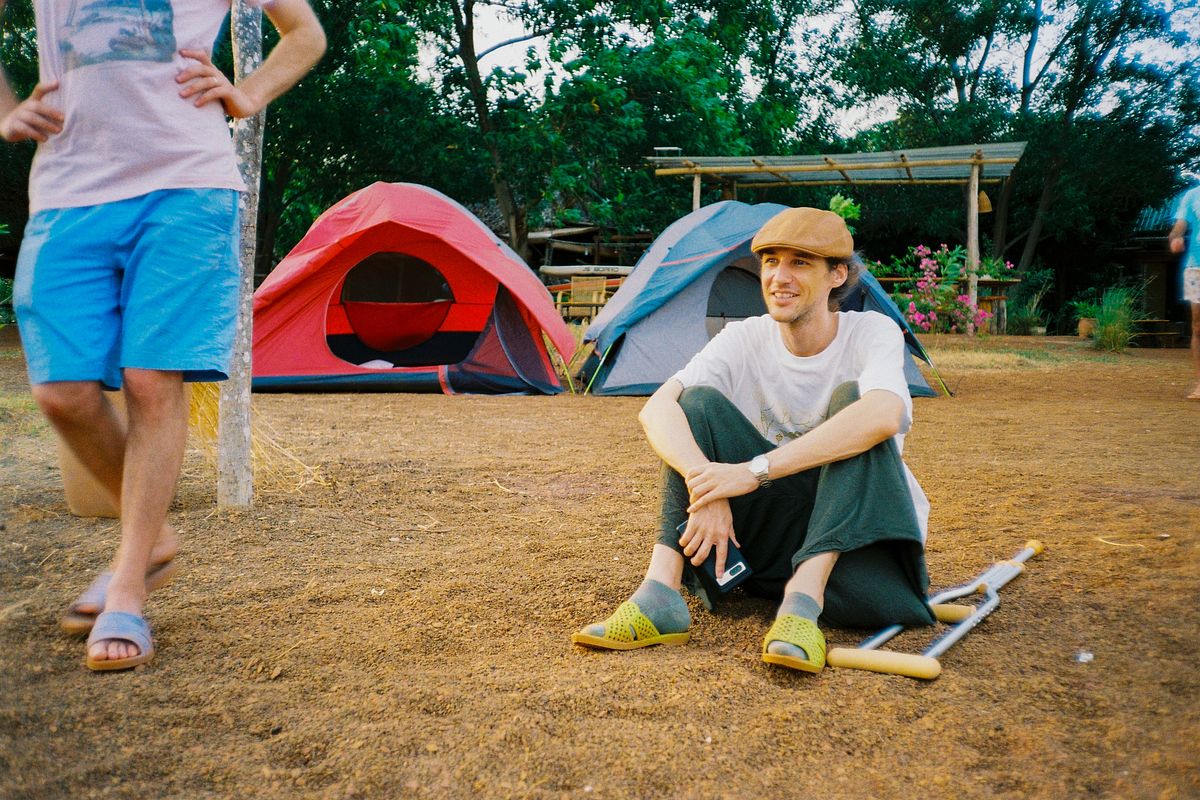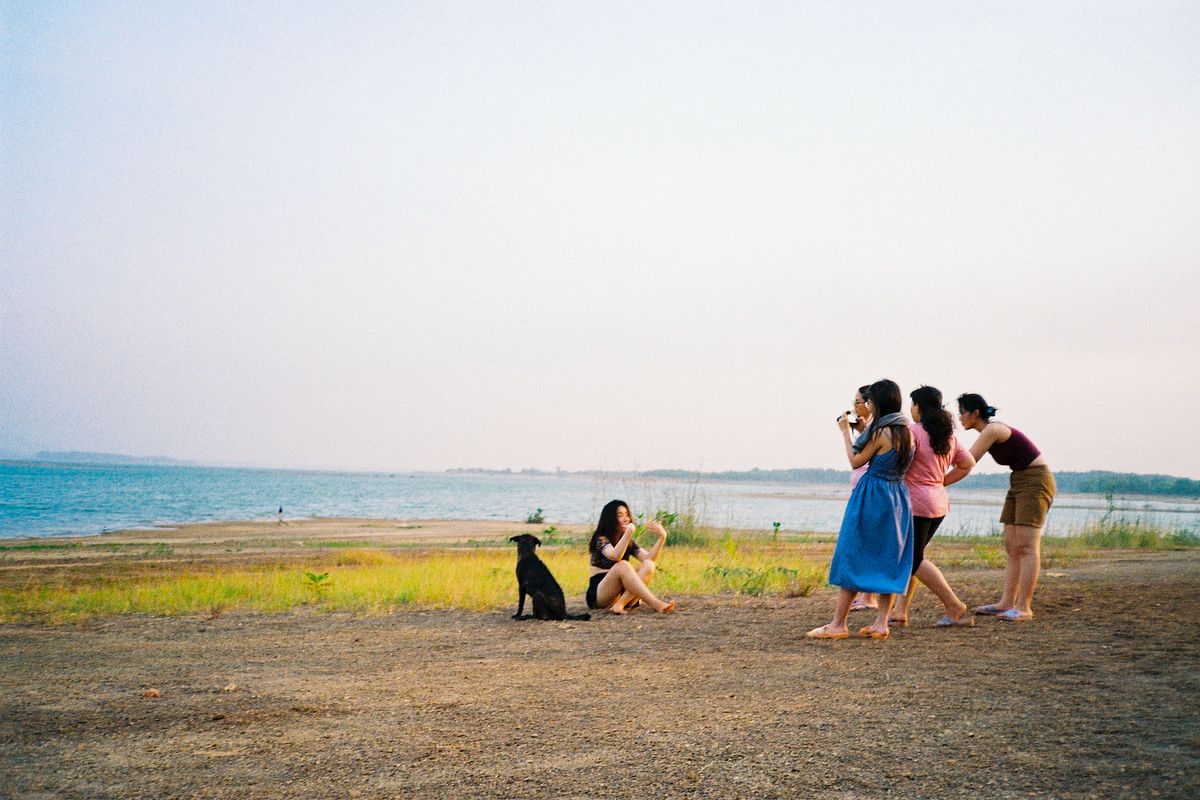 Catching sunrise by the lake
If the early birds catch the worms, then those who rise early at Trị An are in for a spectacular morning show. Regrettably, I'm not one to leap out of bed at the crack of dawn; the sun had already climbed high while I was still in deep slumber.
The sunlight piercing through the tent finally woke me up. I leaned out of the door flap and beheld the vast expanse of the lake before me, its water still clear and serene like a mirror. I took in a deep breath of the morning air, untainted and infused with the fragrance of the forest, a rarity in the city where I live.
We started the day with a warm bowl of bún chả cá, soothing our hunger. Some chose to venture out on their own while others reclined on hammocks to bask in the pleasant sun and breeze. Then, under the guidance of a local boy, we rolled up our sleeves and headed out to collect ngao. These minute clams, resembling tiny buried treasures beneath the sand, were eagerly unearthed and handed over to the kitchen to serve as ingredients for lunch — introducing a fresh addition to Lành's menu while still adhering to its "homegrown" ethos.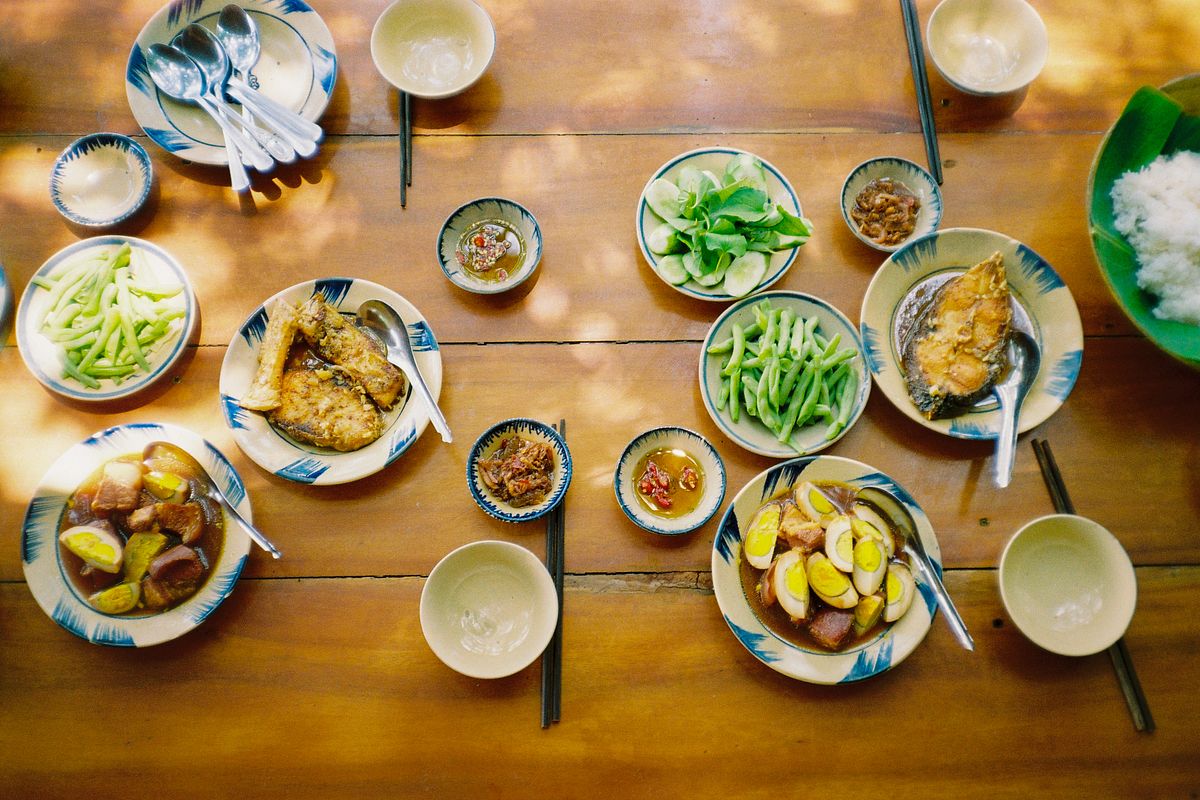 Before our retreat, I used to have my doubts about this camping trip, when everyone discussed it. As a city dweller, I'd always associated nature with untamed wilderness. And yet, I was pleasantly surprised to discover that the nature here was remarkably gentle, enfolding me in its tender embrace, from the earth to the sky and the water. Consequently, as I return to the hectic pace of city life, I often find myself reminiscing about that weekend by Trị An Lake as a mental sanctuary. And for a moment in my mind, I am peacefully sitting on the lakeshore, bathing in golden sunlight at a place where doing nothing amounts to doing so much, where I feel inner peace blossom within me.