From the 1960s towards the end of the 1970s, urban centers in southern Vietnam saw robust and widespread growth of modernist influences in architecture. Still, outside the usual foci of the movement like Saigon, Can Tho or My Tho, how has this unique form of vernacular architectural expression been transformed?
Last year, Saigoneer had an opportunity to roam Phu Quy Island, an island district under Binh Thuan Province just 100 kilometers from Phan Thiet. Surrounded by emerald lagoons, rocky cliffs and enveloped in a carpet of rich foliage, Phu Quy still retains much of its ancestral way of living, placing a focus on self-sufficient crafts using natural resources instead of pivoting to the lure of tourism.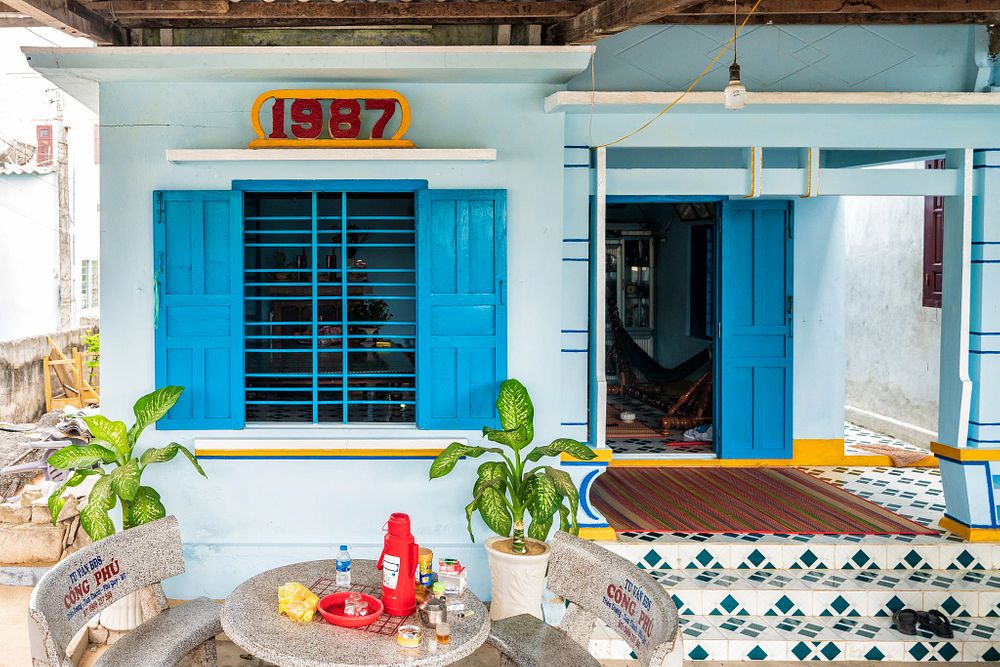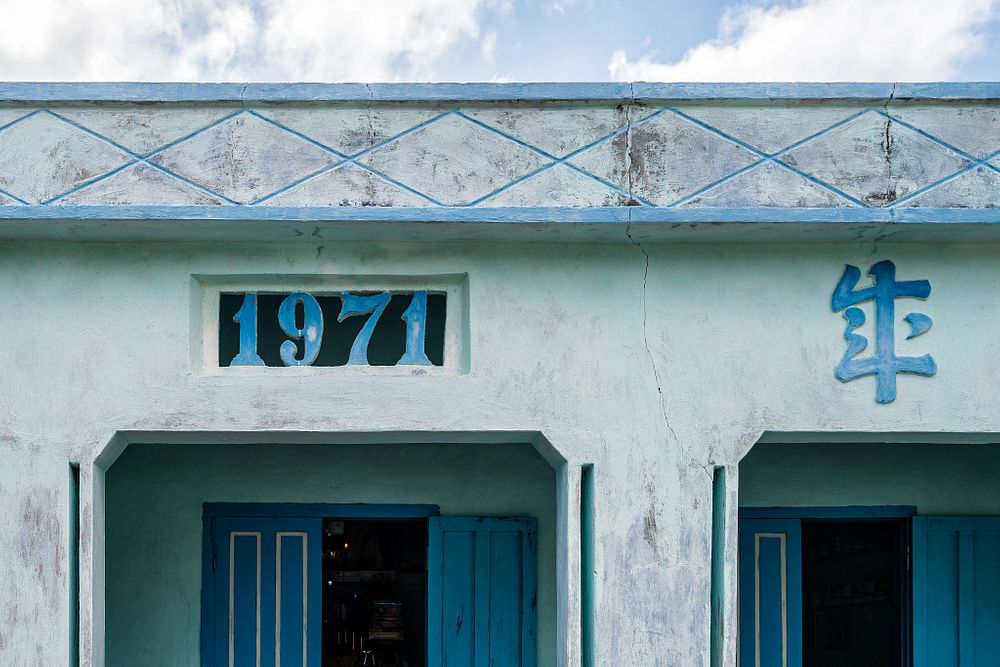 Under French rule, it was known by the name Poulo-Cécir-de-Mer; according to folk legends, Bàn Tranh, an exquisite but insolent Cham princess, was exiled to the island by her father for refusing to follow his orders. Today, Phu Quy is a quaint isle with over 30,000 residents and, until this year, was the only place in Vietnam where graduating highschoolers have to take a boat to the mainland to undertake their college entrance exam.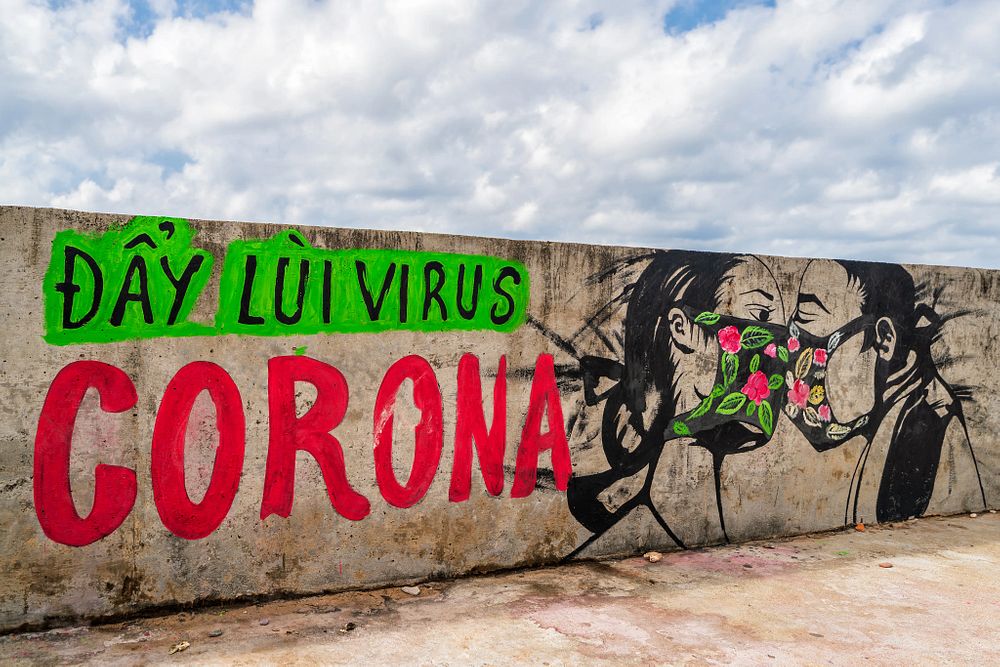 Across the small main town, families live in one-story detached houses featuring a diverse array of architectural elements pulled from the country's collective modernist "vocabulary." The use of grey wash rocks as an external coating for columns and facade; geometrical ventilation blocks; intuitive and highly personalized decorative features such as stylized flower beds and balustrades — these are all common features in Vietnam's modernist architecture playbook, one that's unique to the country and has transcended the boundaries of global modernism.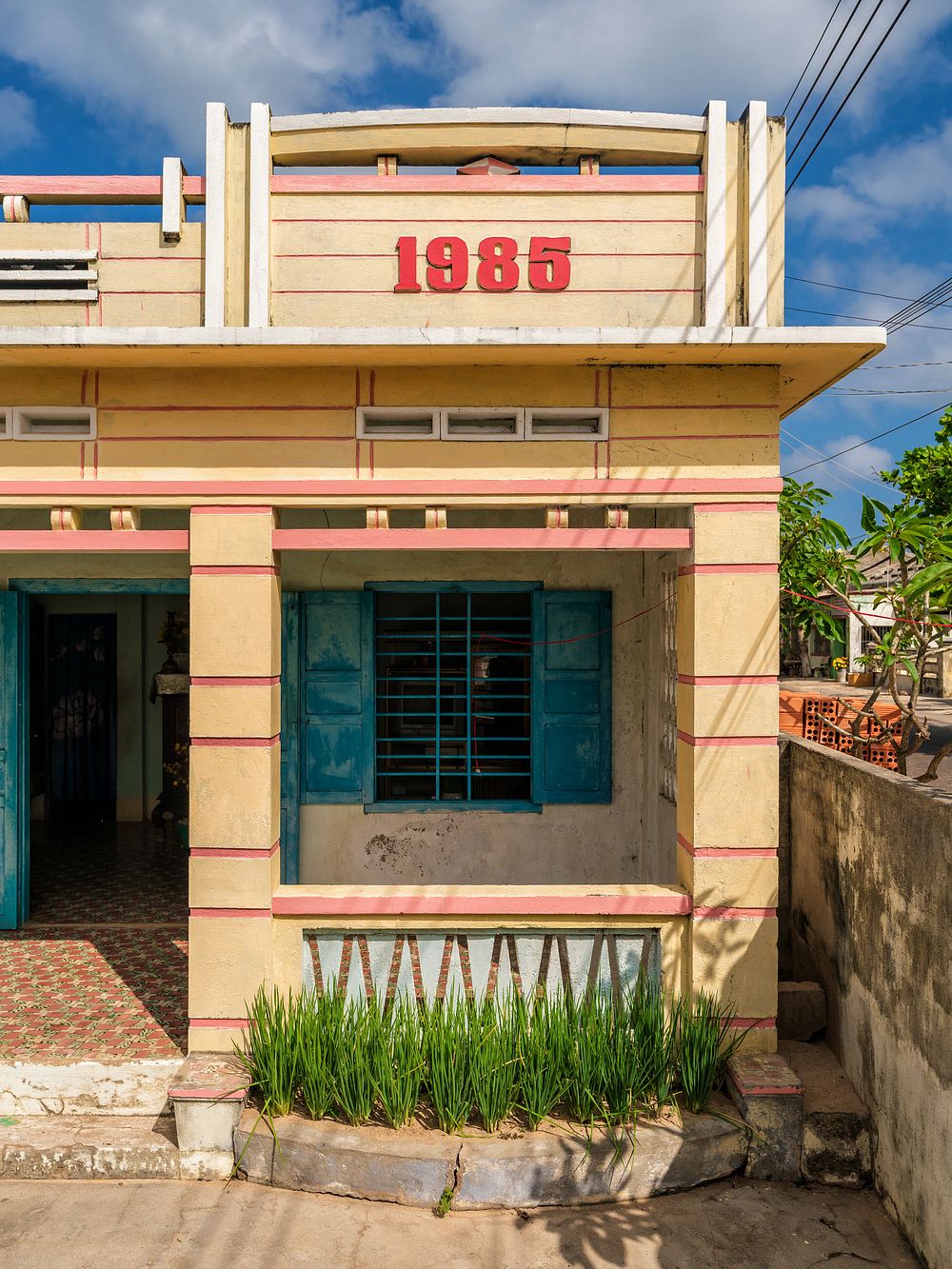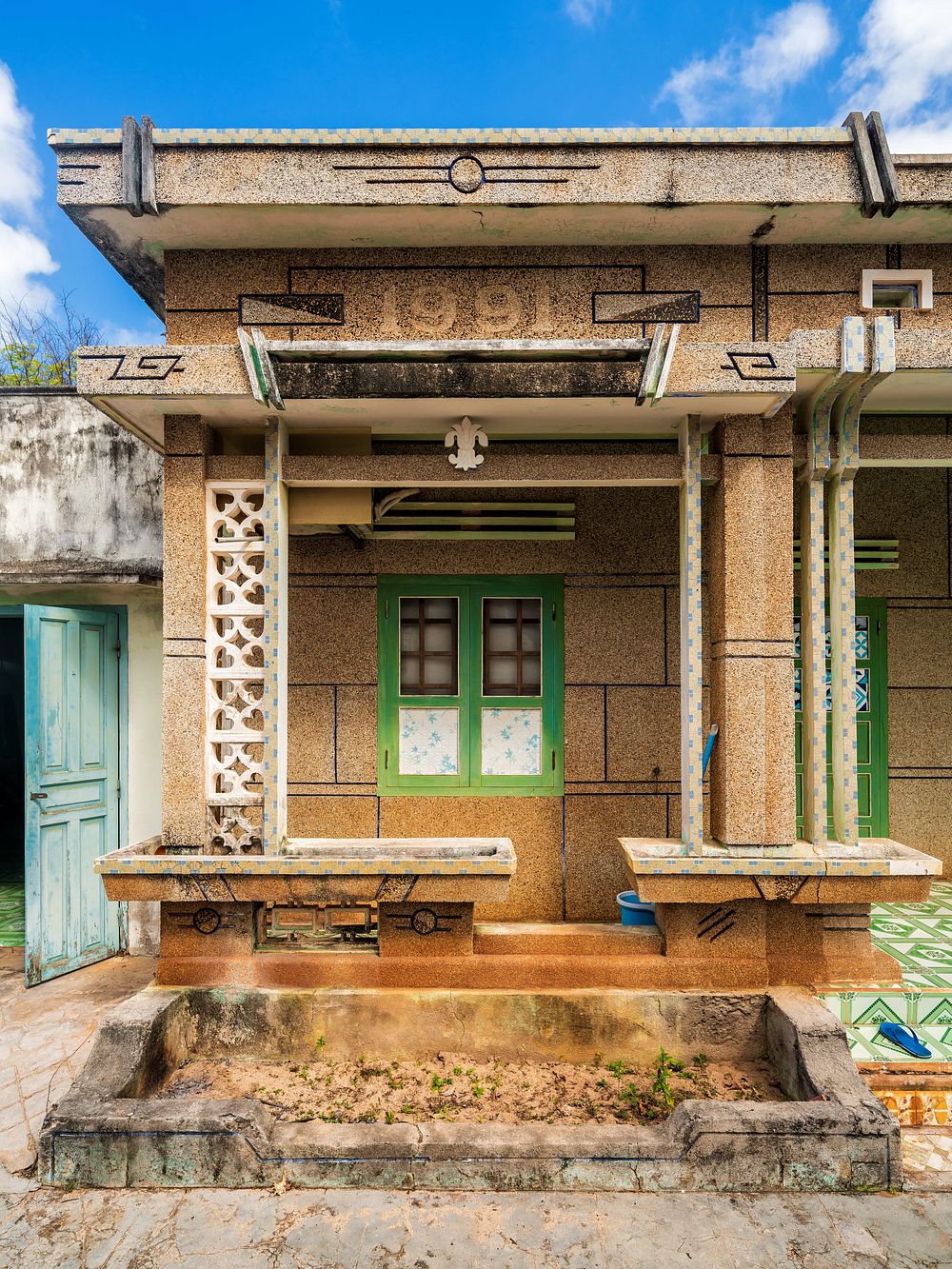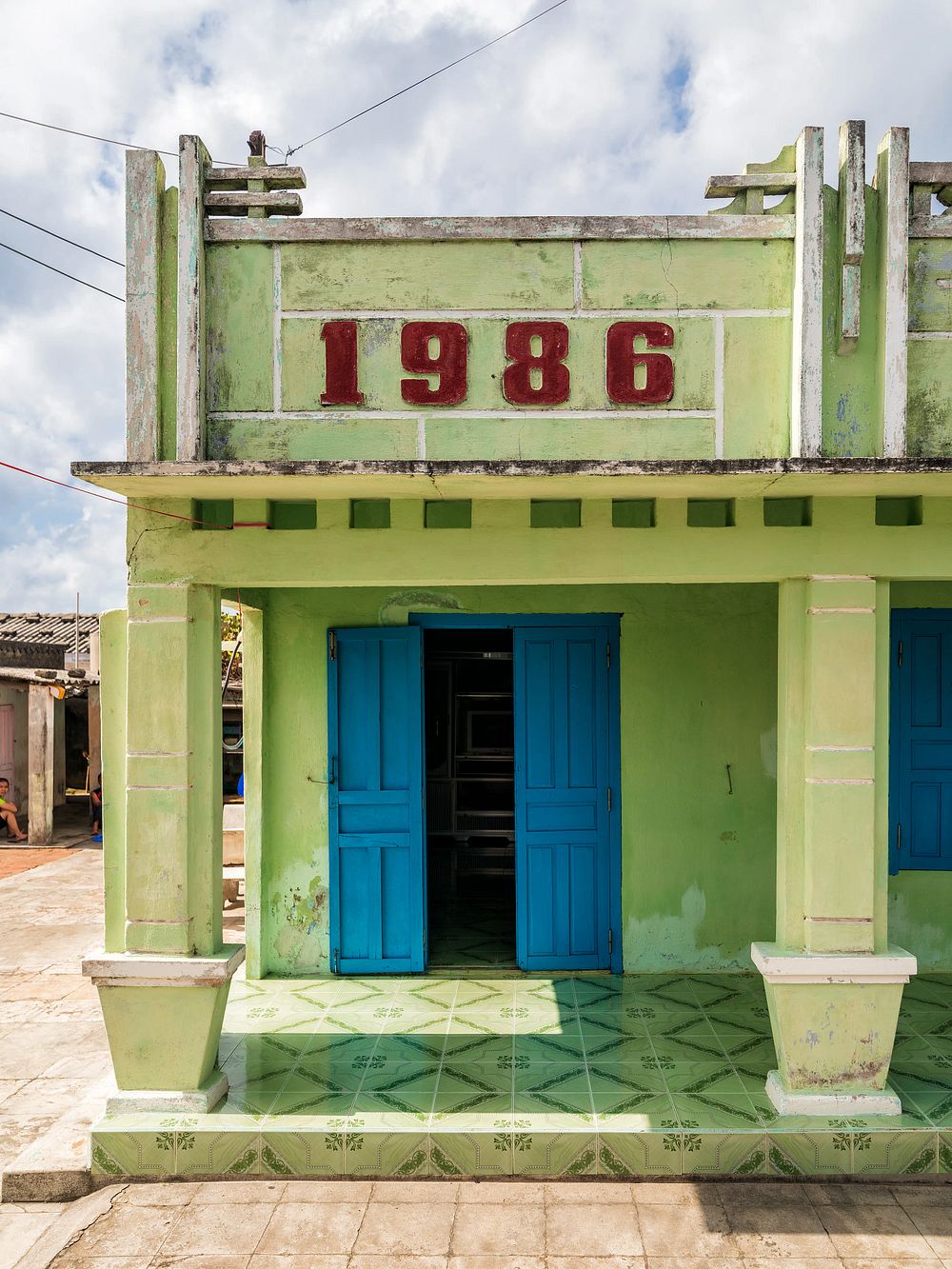 Be that as it may, modernist houses on Phu Quy Island have also developed unique character traits on their own. The most prominent is the inclusion of numerical decorations on their facade, likely to be the year when the structure was completed. The years range from the early 1970s to the late 1990s, though most seem to have been constructed in the '80s and '90s.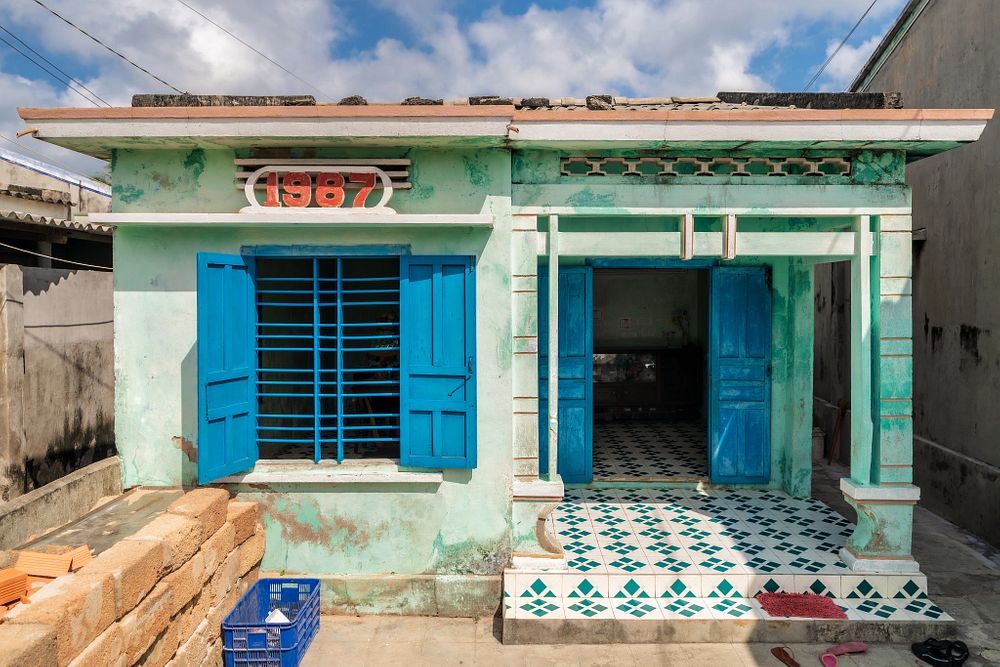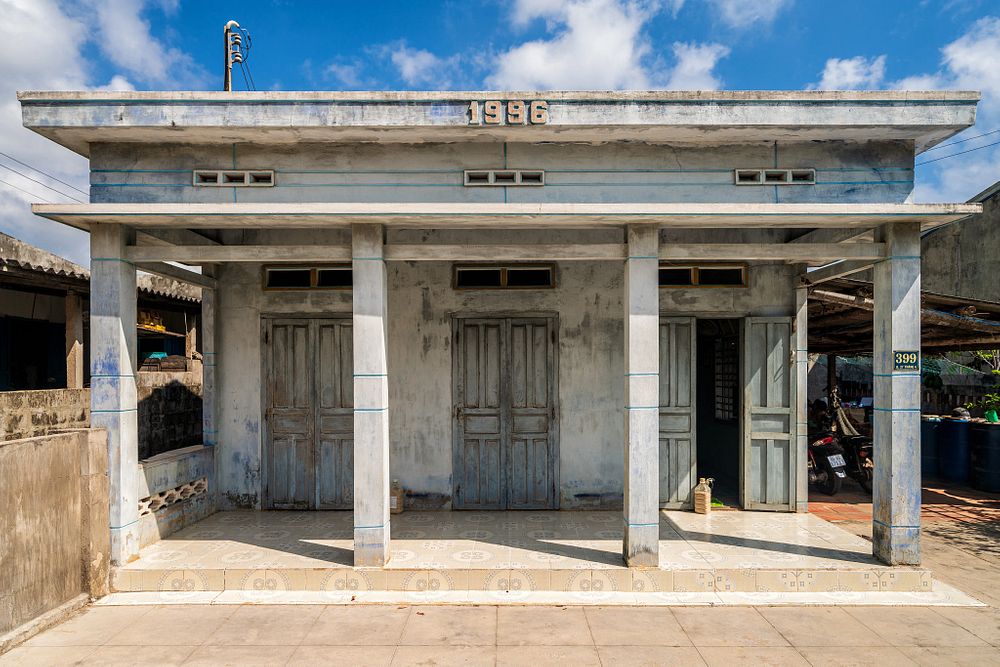 Phạm Phú Vinh, a researcher and book author focusing on Vietnamese modernist architecture, opines that the addition of the year might have been purely for aesthetic or sentimental reasons to commemorate the birth of their home.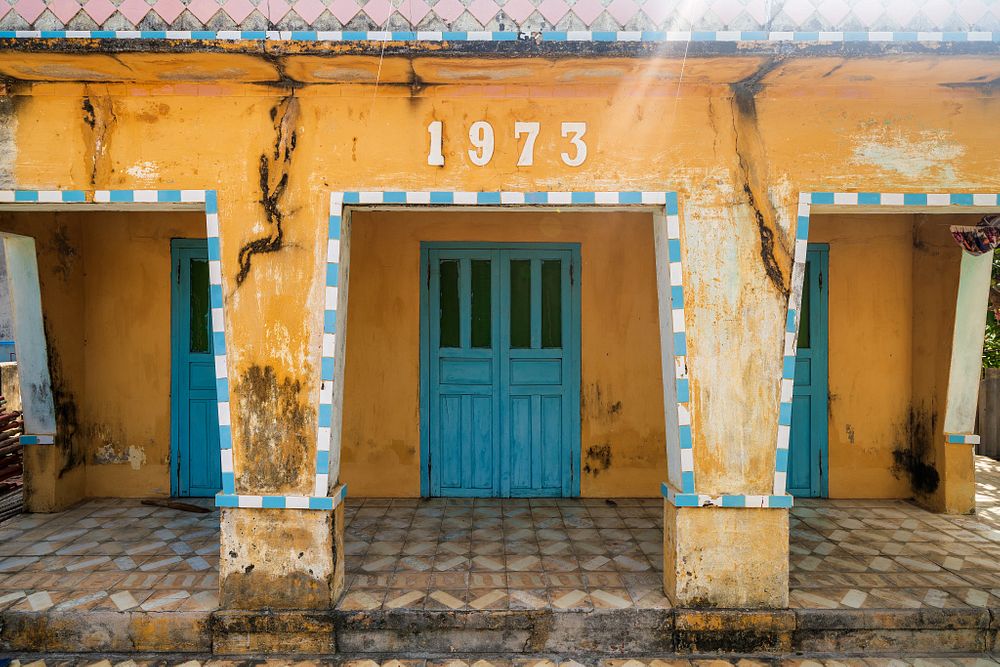 "It might be there just as decoration, but I think its presence shows a strength of local modernist architecture," he tells Saigoneer in Vietnamese. "In the mid-20th century, residents of Saigon might have had more financial resources [to build houses], it's less common in rural areas. A homestead in the countryside was, therefore, more profoundly valuable to its owner, who might have worked their whole life to afford to build a house."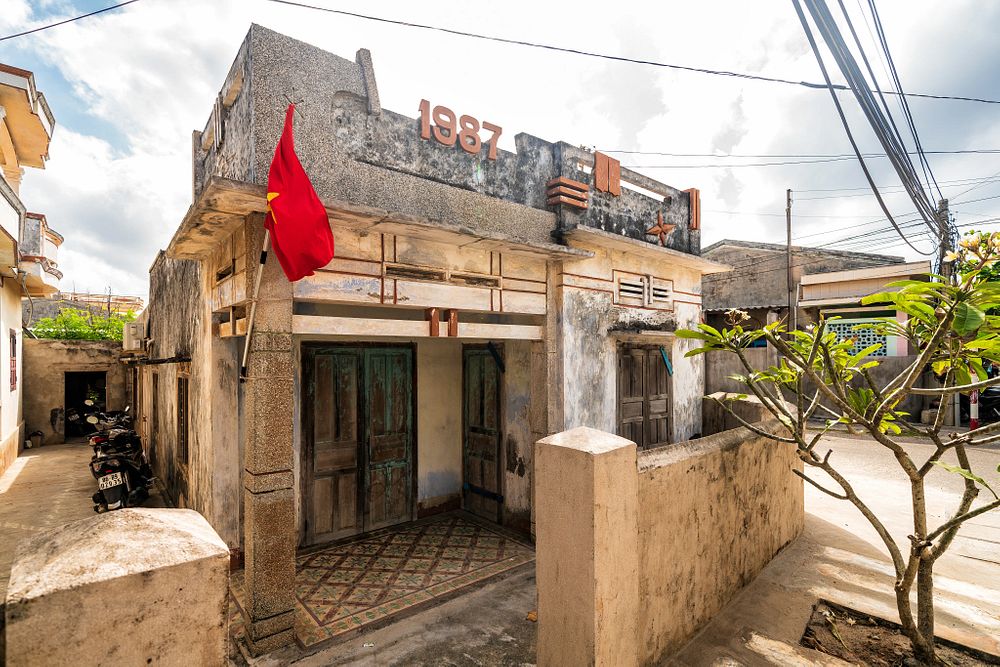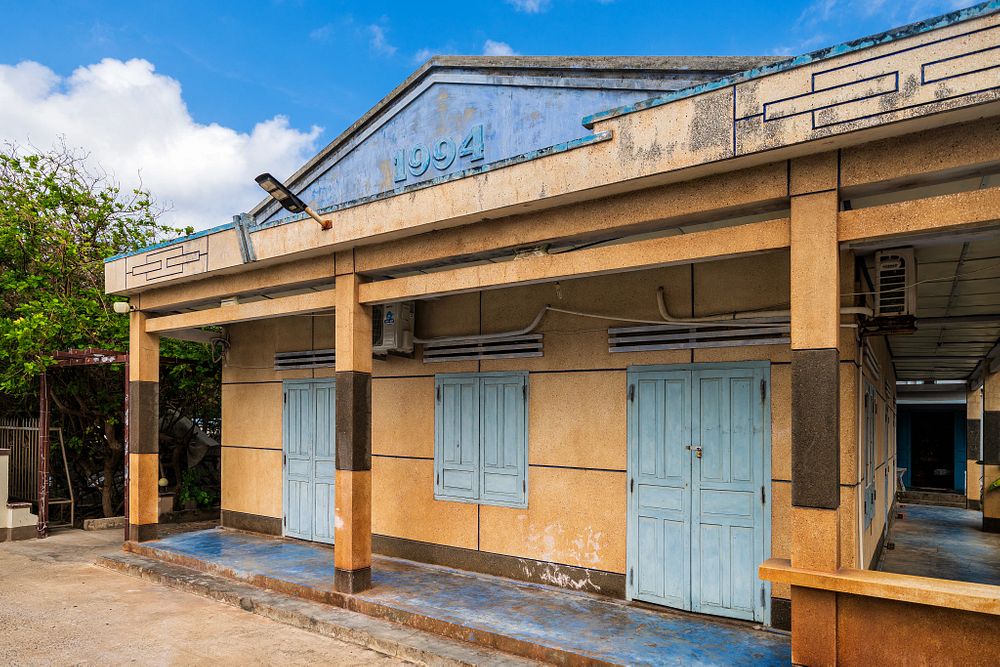 By the time residents in suburban and rural regions had saved enough to have their own house constructed, it was well into the late 20th century. As such, Vinh also notes several ways that the houses on Phu Quy Island differ from their predecessors from the '50s and '60s. While they are still modernist, there are structural variations, such as the increase in decorative elements; more materials were introduced apart from washed rocks; and the use of serif fonts for the numbers, instead of sans serif like in previous decades.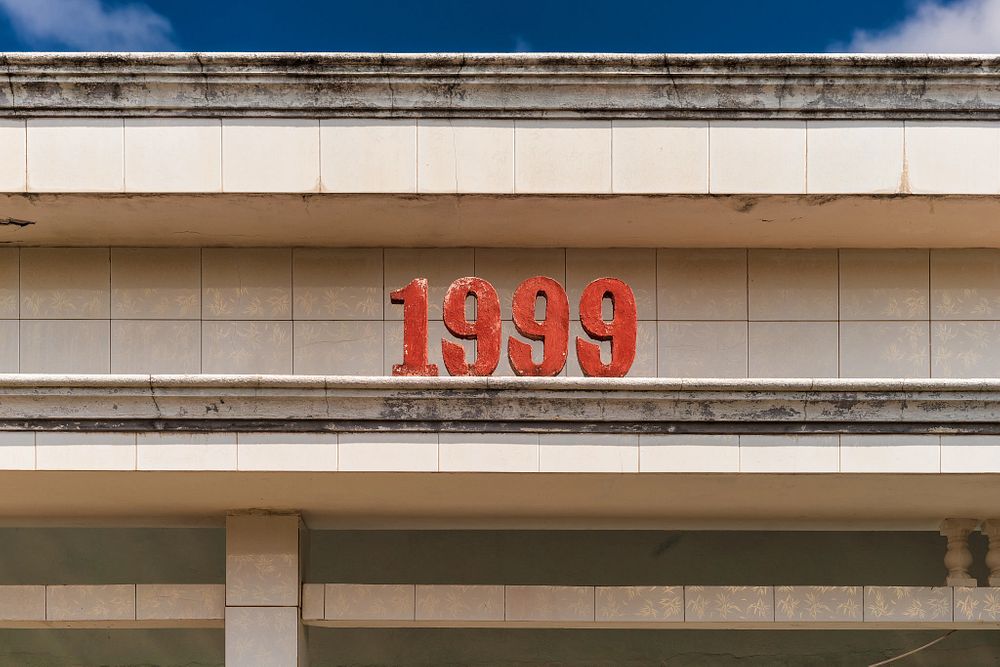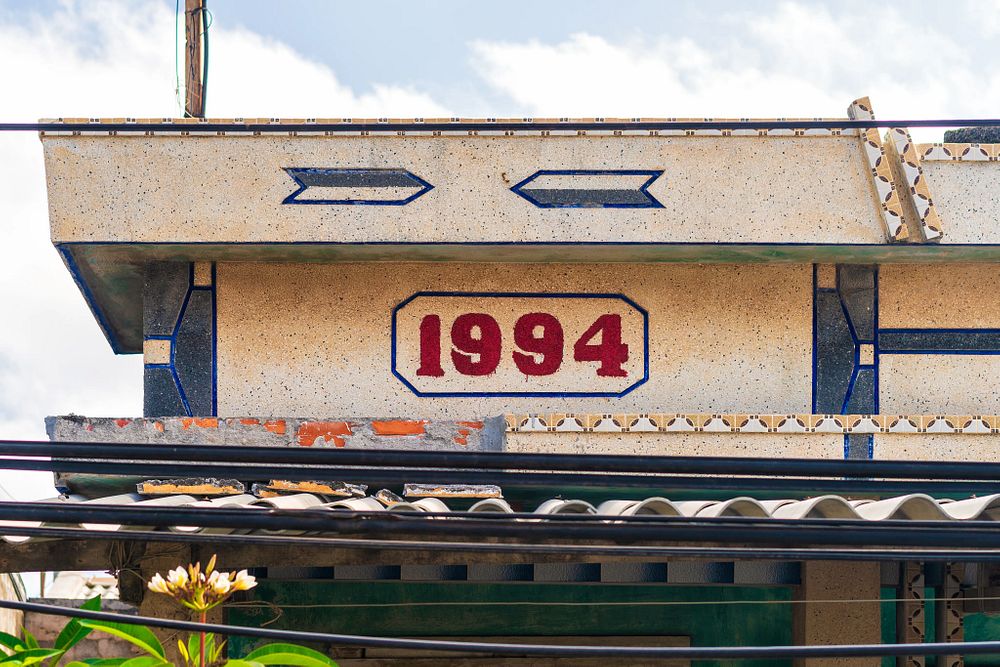 "During this period, the appeal of western modernism waned more than the '50s, '60s and '70s, so their toolbox is not as strict as before and the style has started to diverge," Vinh adds.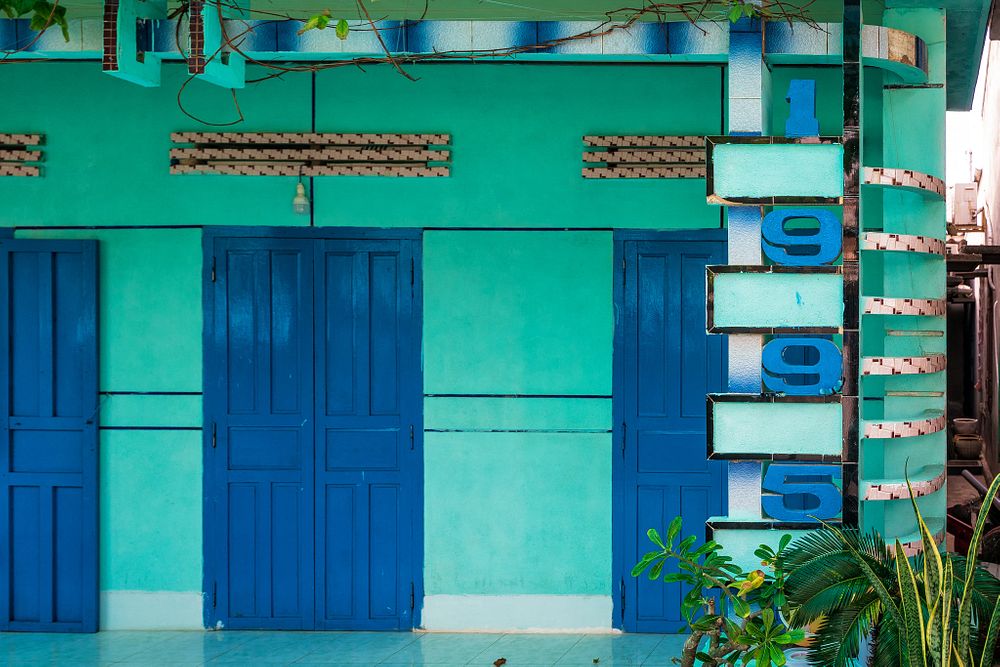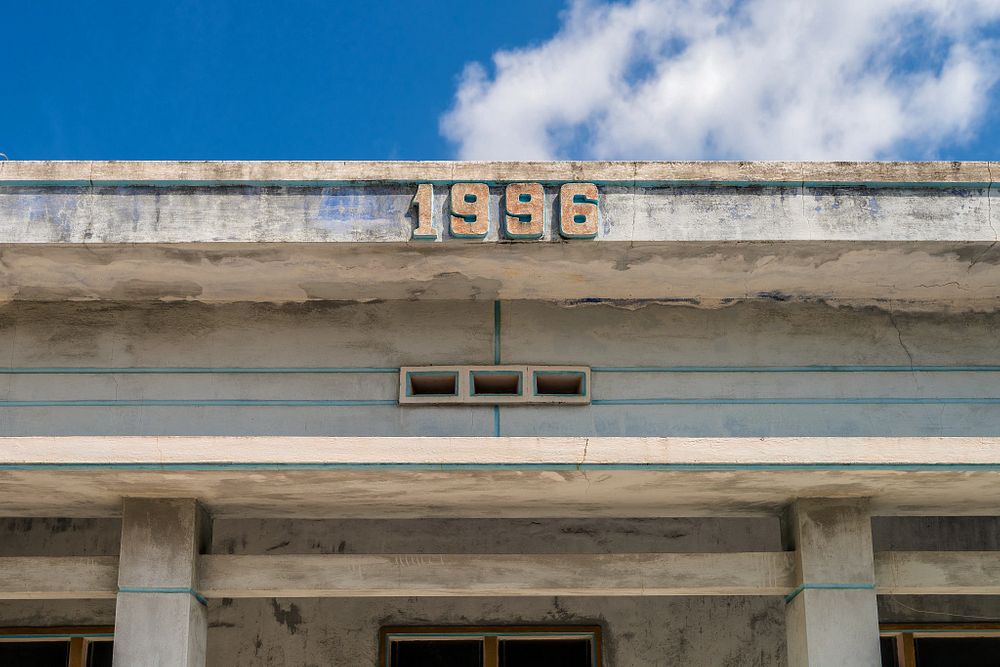 Without a compiled or formalized set of rules regarding modernist construction, for decades it was up to the contractors and homeowners to mold the house design whichever ways they felt could best utilize existing materials and reflect personal taste. In areas where homes built during the same period are concentrated, like Saigon, styles are more consistent and tend to take shape in accordance with a neighborhood's unifying feel. The further one gets from southern regions, like Phu Quy off the south-central coast, separated populations of houses will evolve their own traits, like the way Darwin's finches radiated from their common ancestors.
Darkroom is a Saigoneer series documenting the beauty and stories of Vietnam and beyond via photographs. If you have a compelling story you wish to share, send us an email via contribute@saigoneer.com.