In a strange, true-life version of Lars and the Real Girl, regional carrier Thai Smile airways recently began permitting its passengers to purchase airline tickets for their "child angel" dolls, only to have the decision reversed by the Civil Aviation Authority of Thailand (CAAT).
According to CNN, the life-like, American-imported dolls, also known as luk thep, undergo a special ritual which is believed to transplant a child's soul into the figure. Luk thep owners then treat their dolls as they would real children, a growing trend which caused many airline passengers to refuse to stow their luk thep as carry-on luggage. Thai Smiles' now-outlawed policy allowed passengers to purchase tickets specifically for the dolls, which were buckled in like human passengers and served snacks and drinks during the flight.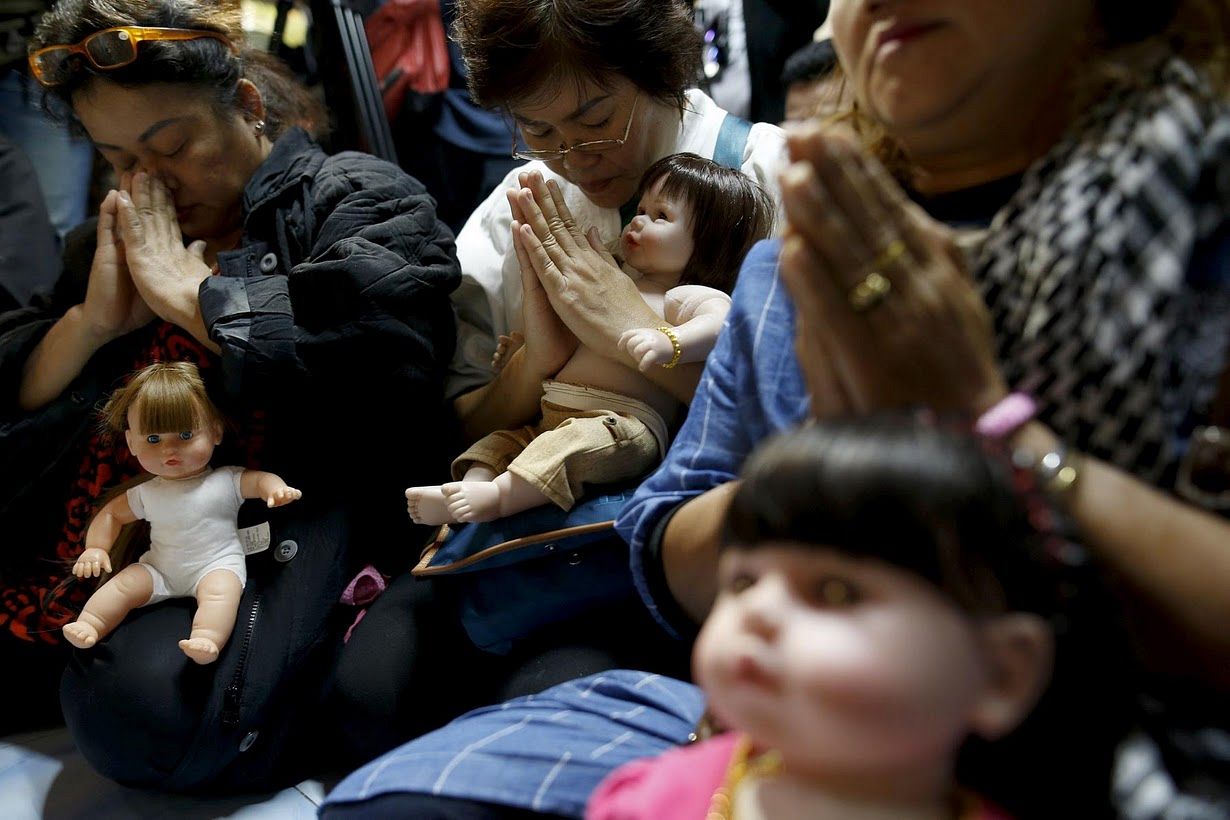 The CAAT, however, was not keen on the idea, reports Consumerist. Last week, aviation officials met to discuss the luk thep tickets, ultimately ruling that the dolls are "non-human beings that cannot be considered passengers". As a result, luk thep must now be "stored inside overhead lockers or underneath the seat".
Thailand's luk thep trend began when a series of local celebrities posted on social media, claiming the dolls had impacted their lives and brought them luck. Now, for as little as 1,500 Baht (US$40) or as much as 30,000 Baht (US$800), devotees can purchase one of the wide-eyed dolls, reports Reuters.
"The economy is bad right now," doll owner and vendor Mananya Boonmee, 49, told Reuters. "Everybody needs something to hold on to."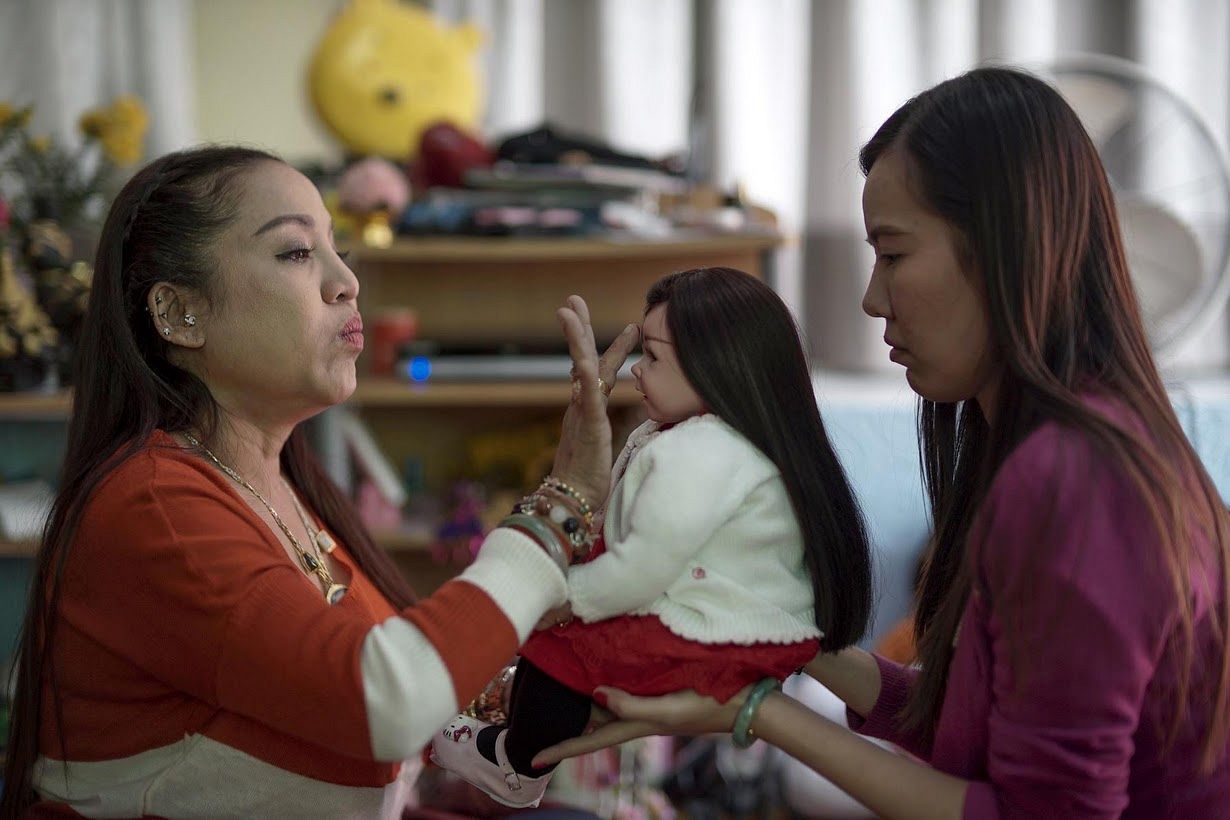 It was her doll, Boonmee says, who helped her to win the lottery, giving her the winning numbers in her dreams. Meanwhile, beauty salon owner Natsuda Jantabtim told Reuters of the close, personal connection she'd formed with her doll, called Nong Ruay Jung, or "baby so rich".
"My life has changed a lot, for the better," Jantabtim said.
"When I hug her, I know it's love. I tell her I love her all the time."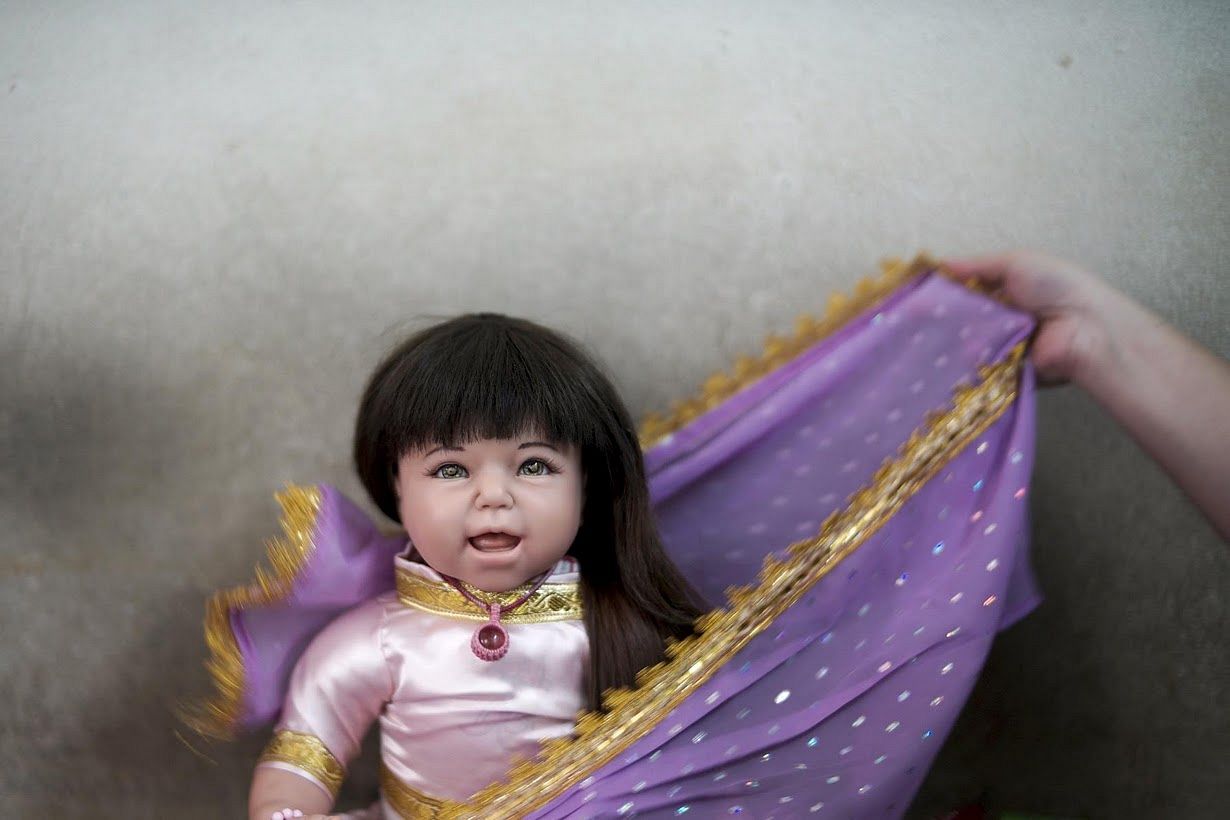 While the CAAT ruling will be upsetting news to luk thep owners, the aviation authority had justifiable cause for concern, as police at Chiang Mai Airport recently intercepted a luk thep which was being used as a drug mule.
Looks like the dolls will just have to stay at home from now on.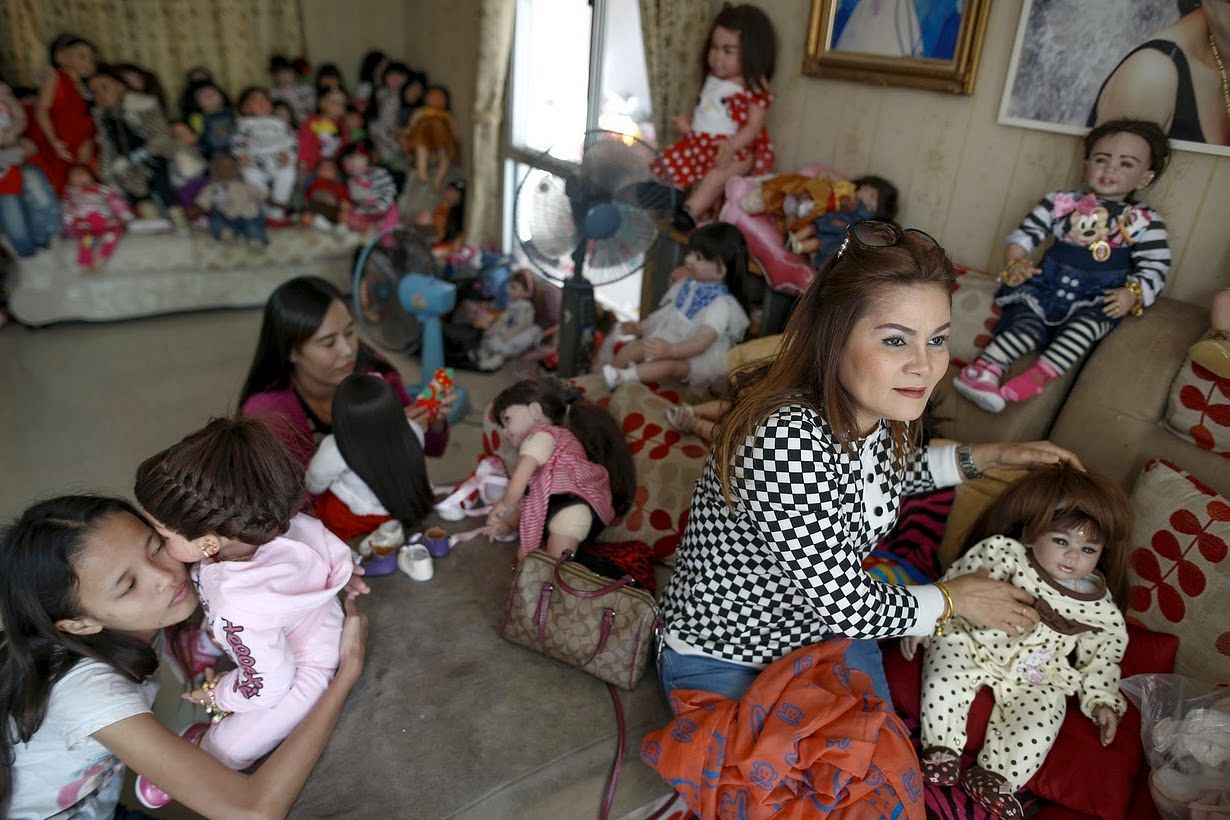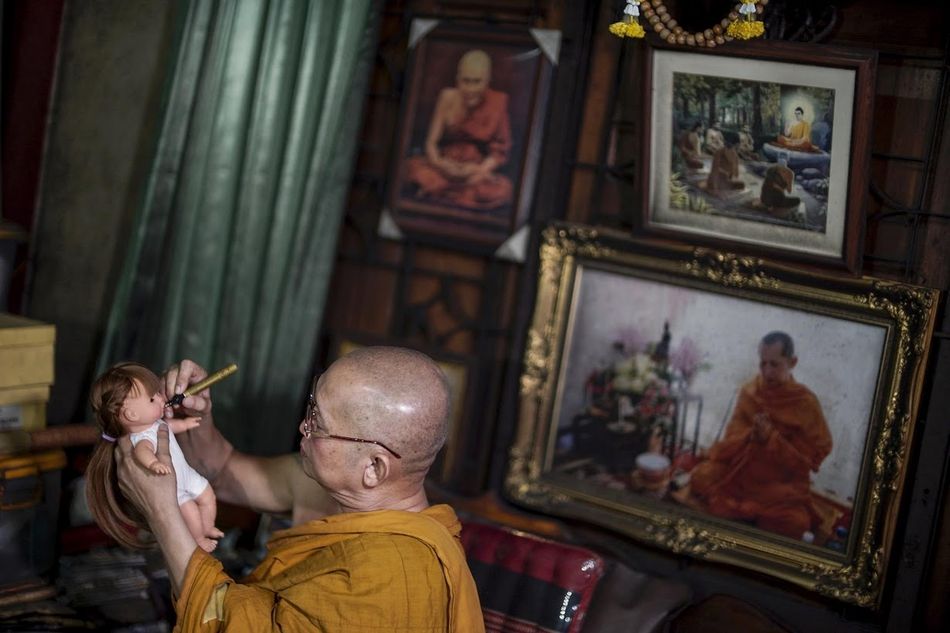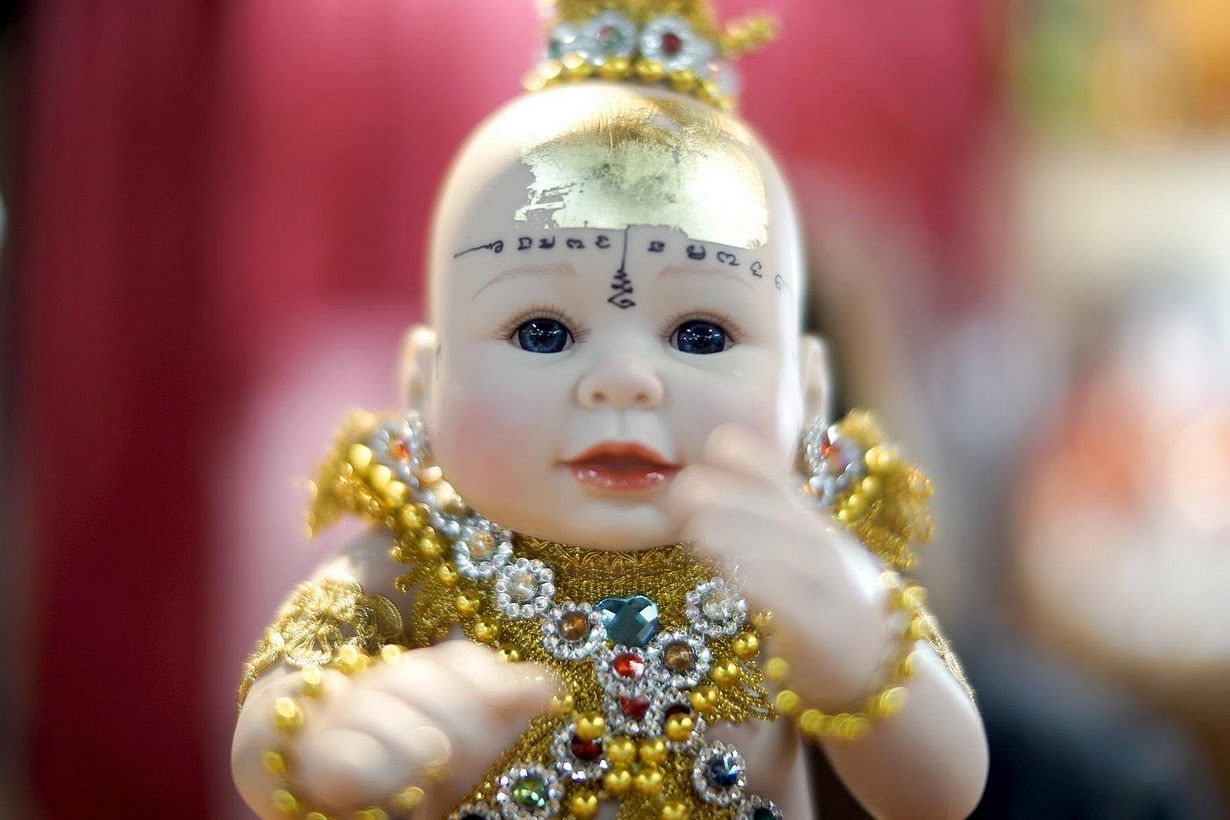 [Photos via Reuters]