A massive explosion tore through a popular Hindu shrine at the Ratchaprasong intersection in Bangkok last night, killing 22 and injuring 120 more.
"It was like this huge gust of wind and debris flying through you," Sanjeev Vyas, a tourist from Mumbai who was in the area at the time of the blast told CNN. "... and then I see bodies everywhere, there are cars on fire, there are bikes everywhere. People are screaming."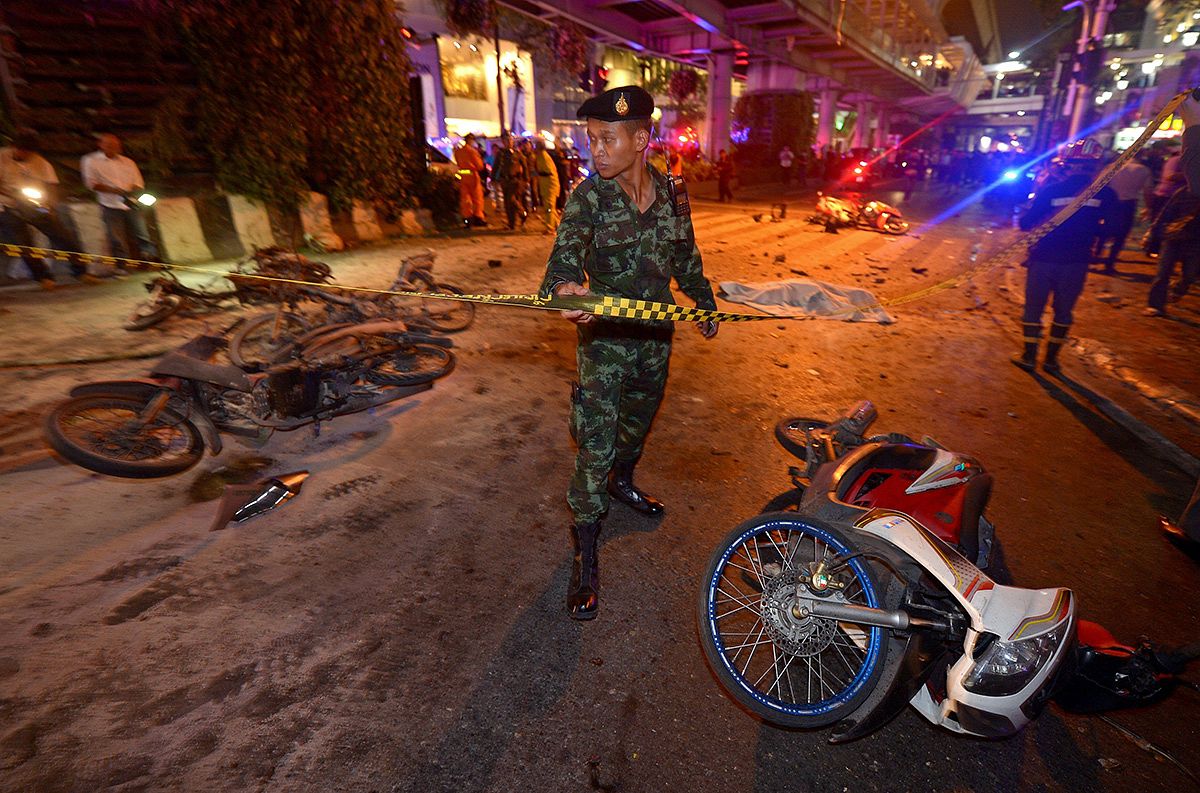 Foreigners were among the victims of the blast that Thai officials have yet to label and act of terrorism.
Speaking on state TV, National police Chief Somyot Pumpanmuang said that Chinese tourists were among the dead. This was later confirmed by Chinese Embassy in Bangkok, reports the Bangkok Post.
Somyot said that it was too early to determine who was responsible for the act that was executed with what police have identified as a 3kg explosive device.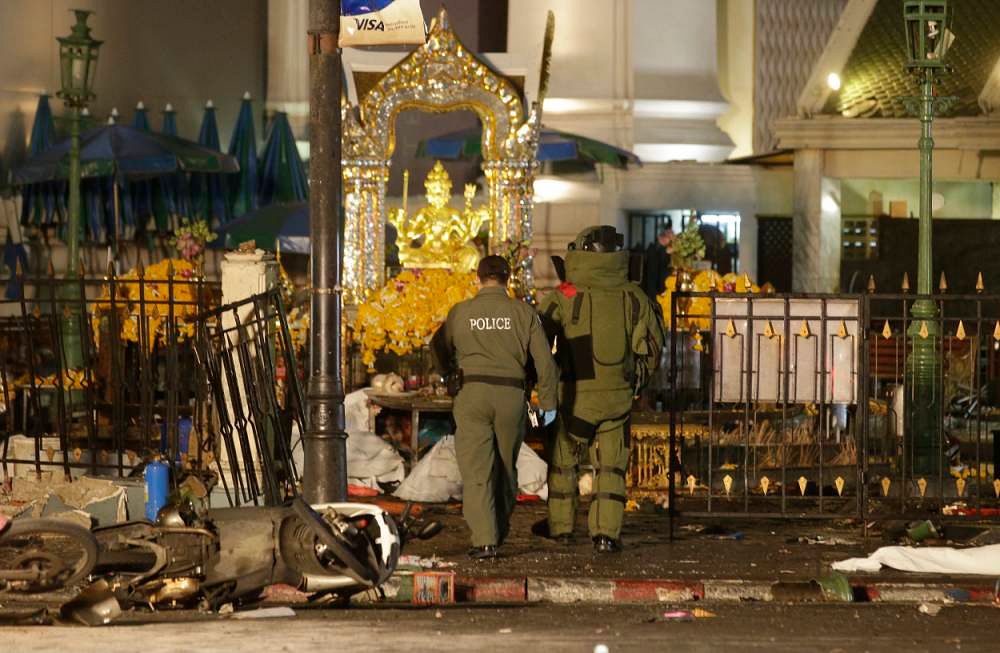 Nobody has taken responsibility for planting the bomb and police have yet to determine if it was specifically targeting the Erawan Shrine.
[Top photo via Pornchai Kittiwongsakul/AFP/Getty Images]