It's the stuff of nightmares: a factory full of plastic masks, each bearing the face of United States presidential candidate Donald Trump. In one Chinese factory, this is an everyday scene.
At the creatively named Jinhua Partytime Latex Art and Crafts Factory south of Shanghai, workers spend their days churning out masks of everyone from Spiderman to bin Laden to Trump and his fellow presidential candidate, Hillary Clinton, according to Reuters.
Though the Halloween and party supply business has sold about half a million masks of each presidential candidate, the company is hedging its bets on a Trump victory and ramping up production of the violently spray-tanned Republican frontrunner, who has been described as a "sentient caps lock button", a "short-fingered vulgarian", "America's back mole" and a "bloated leather sack stuffed full of steak and ego".
"Even though the sales are more or less the same, I think in 2016 this [Donald Trump] mask will completely sell out," factory manager Jacky Chen told Reuters.
Bear in mind that these horrifying face covers, which go for roughly US$4-5 apiece, depict the same man who has previously alleged that China's economy is waging war on American jobs.
Though China has by and large ignored the Donald's incendiary comments, the country's Finance Minister, Lou Jiwei, politely referred to him as "an irrational type" in an interview last month, according to the news outlet.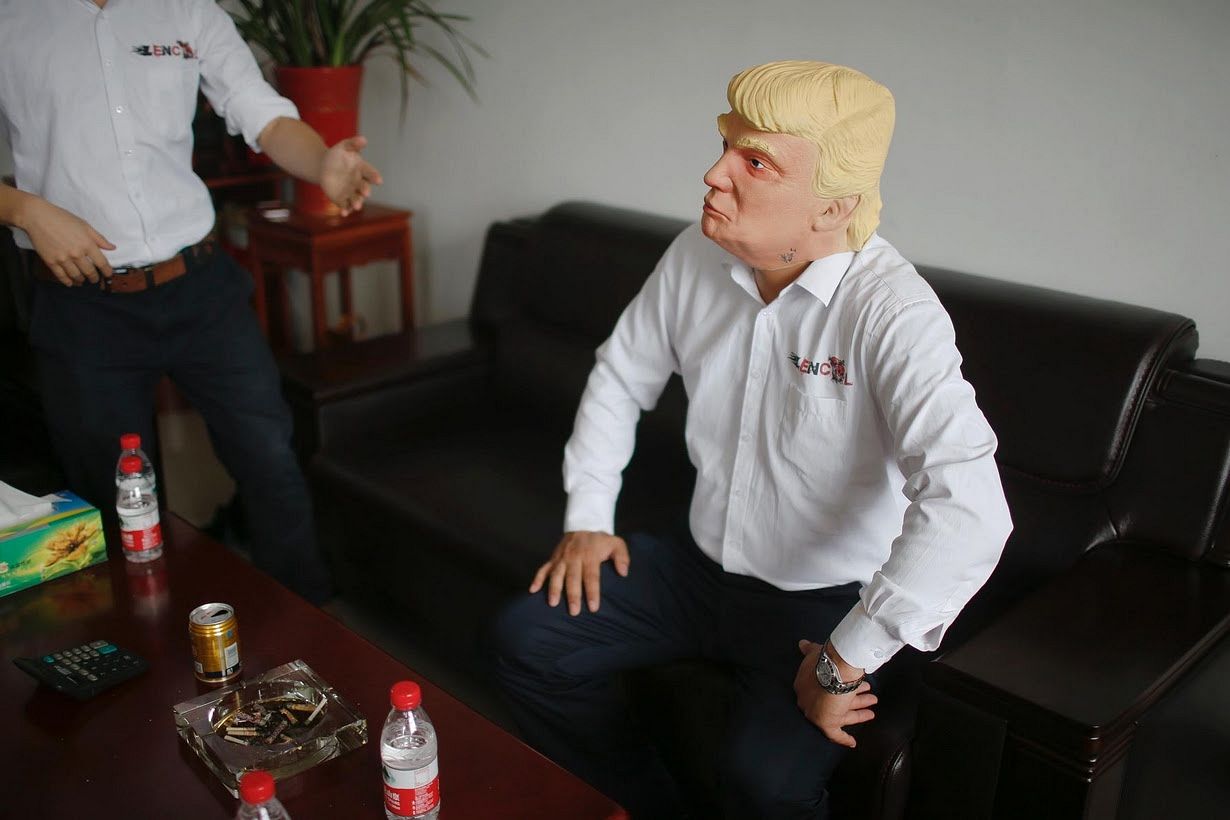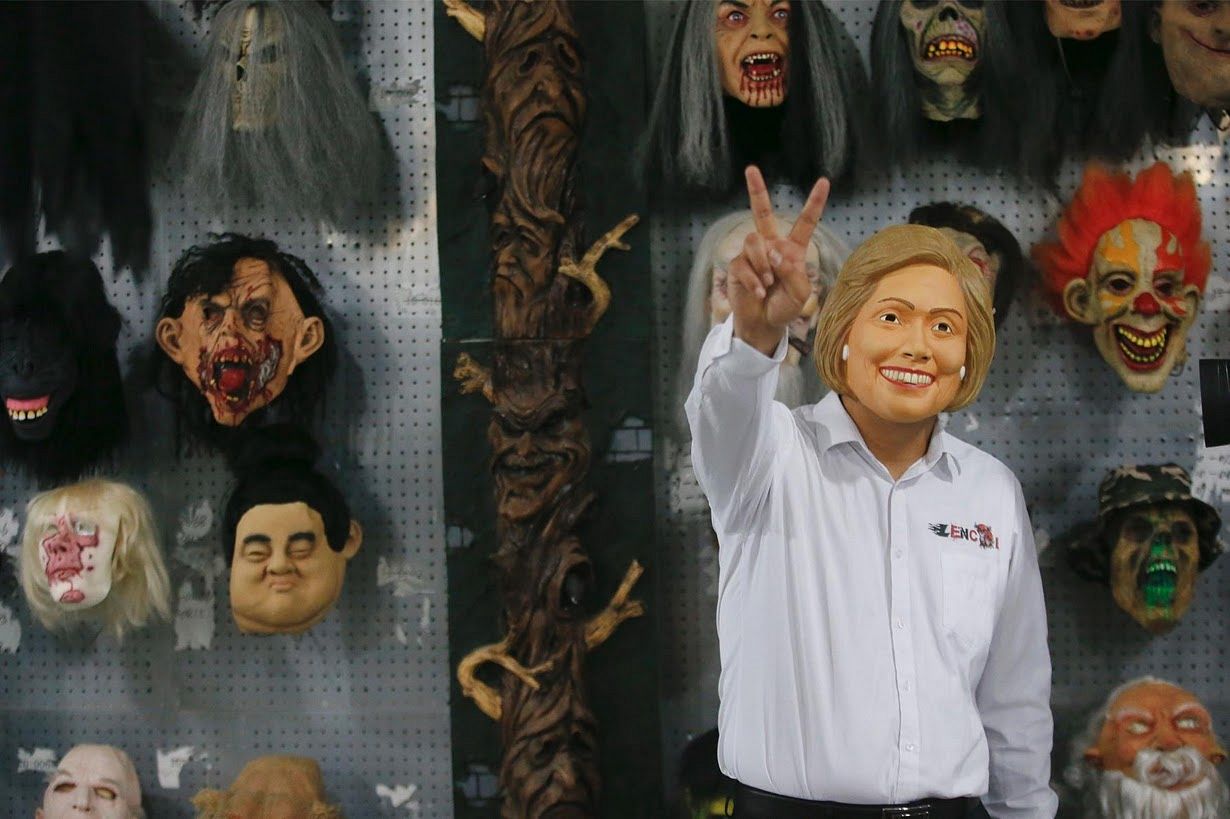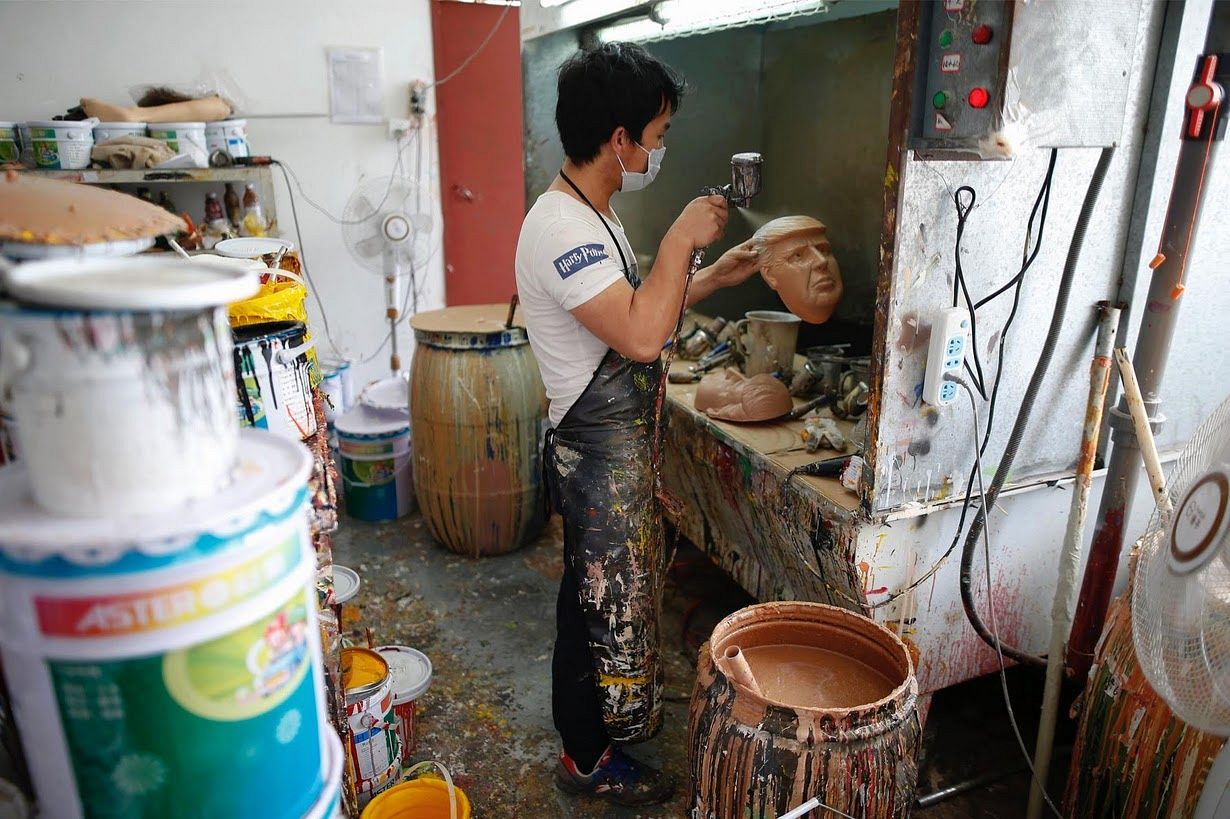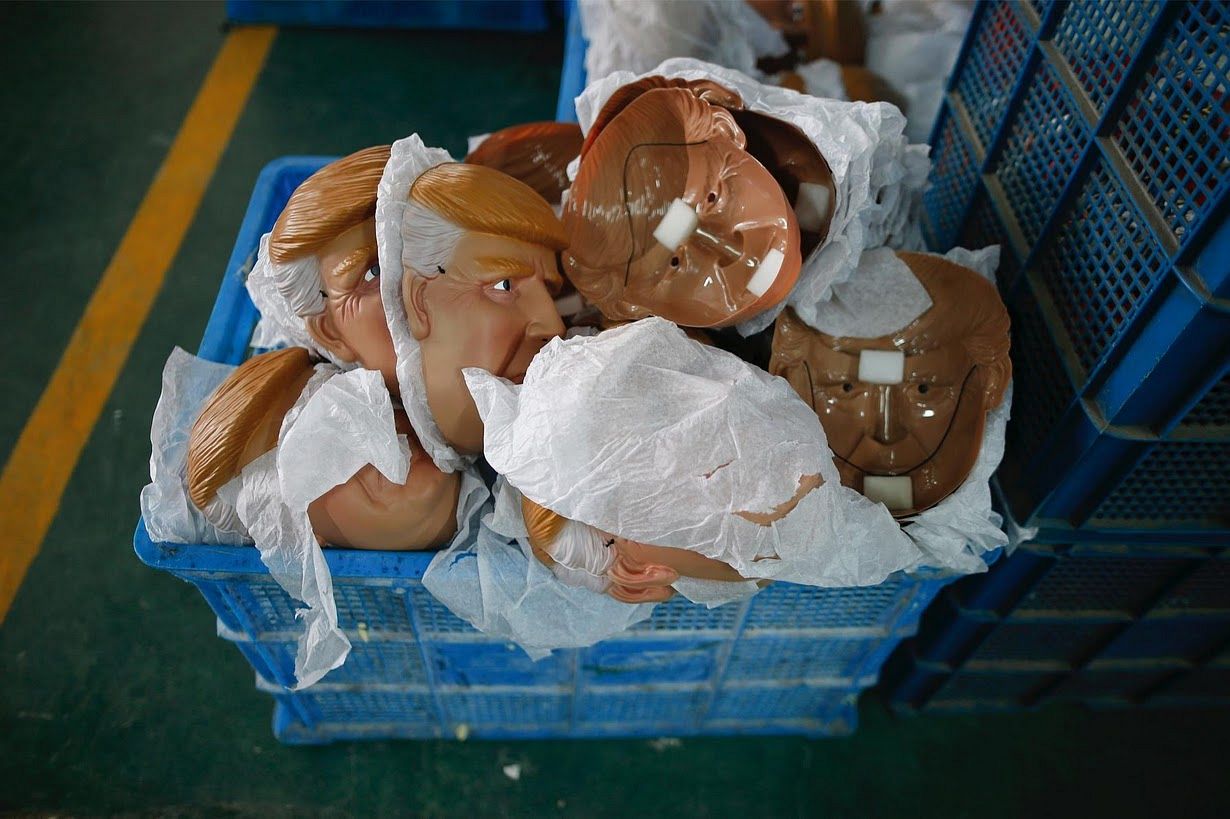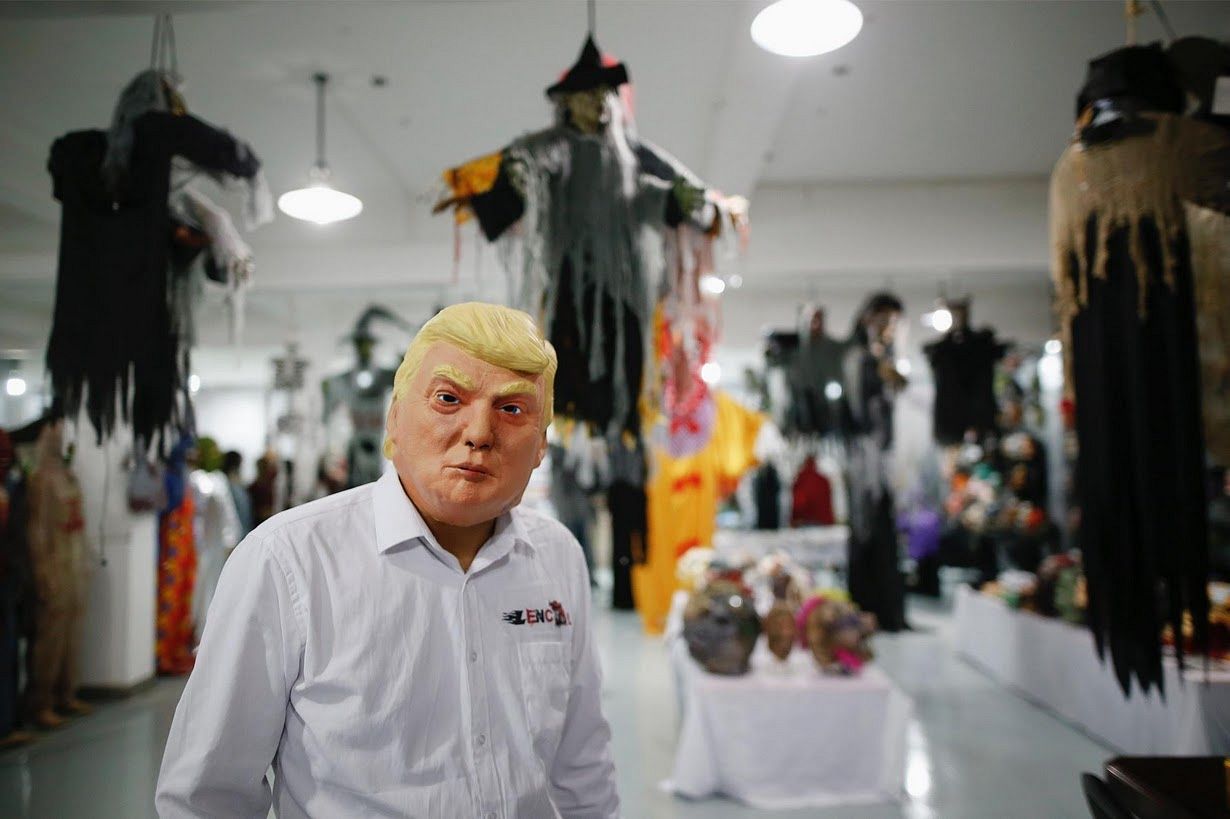 [Photos via Reuters]