Having opened the island's first true beach club last month, Sol Beach House Phu Quoc introduces the nightclub lifestyle to the residential and visiting community.
OLA Beach Club, the resort's Mediterranean restaurant by day and dance central by night, is home to resident DJ Pham One, as well as the country's first Cuban band Wemix.
Pham One, originally hailing from Ho Chi Minh City, moved to Phu Quoc six months ago after discovering Sol Beach House Phu Quoc had plans to liven up the evening scene on the island.
"I wanted to be among the first DJs to make a name for myself in Phu Quoc and I'm really excited to be able to get the party going at OLA Beach Club," said DJ Pham. "The DJ market in Ho Chi Minh City is incredibly saturated and club-goers are busy and distracted. Holidaymakers to Phu Quoc, though, are always looking to relax and have a good time."
Along with DJ Pham, Cuban band Wemix jumped at the chance to bring fun and music to the beaches of Phu Quoc.
"Meeting with Magdalena [General Manager of Sol Beach House Phu Quoc] and hearing the plans for OLA Beach Club, my bandmates and I couldn't wait to get to the island," said the lead vocalist of Wemix band. "We love the vibe, the crowd, the atmosphere, the destination – Phu Quoc is fast becoming Vietnam's 'place to be' and we're happy to be getting people on their feet, dancing and singing along."
DJ Pham One and Wemix share the evenings at OLA Beach Club, taking turns playing tracks and singing live music, going into the wee hours almost every night at Sol Beach House Phu Quoc.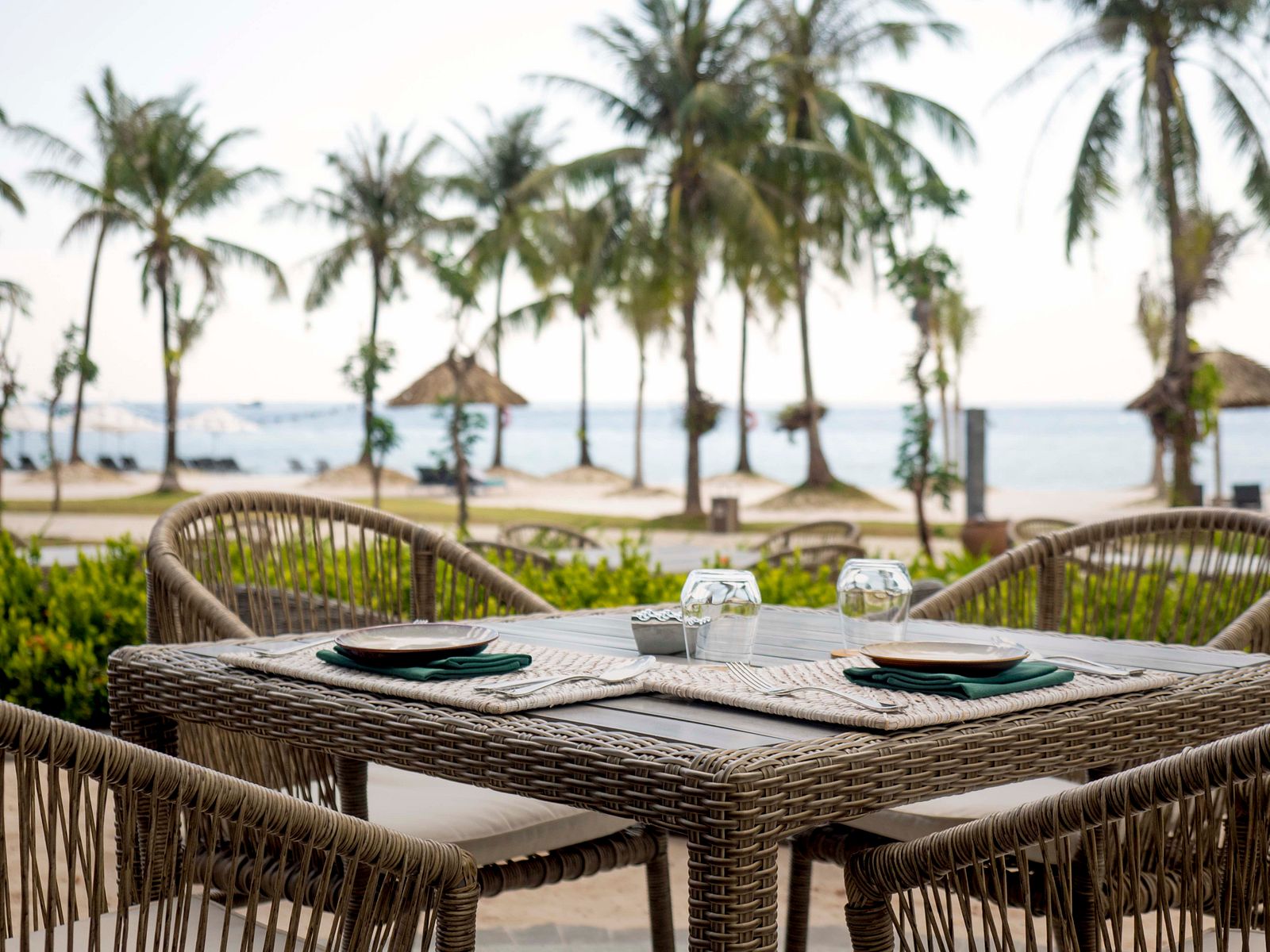 Located on Truong Beach, 15 minutes from Phu Quoc International Airport, Sol Beach House Phu Quoc is a 284-room resort artfully designed with modern flourishes and rustic elements amidst a natural design. Boasting a laid-back atmosphere, the resort is the perfect island escape from the region's busy nearby cities.
Guests to Sol Beach House Phu Quoc are spoiled for choice when it comes to dining with three restaurants on the property. The Kitchen, the resort's all-day dining, has an international buffet and a-la-carte menu with garden views; OLA Beach Club serves up delicious Mediterranean-style cuisine with ample fresh seafood as well as DJ sunset sessions; and the Shack, where gourmet snacks and healthy juices are king.
Please visit www.melia.com for more information or to make a reservation.