International School Ho Chi Minh City (ISHCMC) is celebrating its 25th year in providing world-leading international education, making it the most experienced school in graduating students through the International Baccalaureate Diploma Programme (IB DP) in Ho Chi Minh City.
There is also further reason celebrate, which is the achievements of the 18th graduating class in 2018.
For the second consecutive year the highest points awarded was a perfect 45. Furthermore, a remarkable 23% of students achieved 39 or more points, which places them in the top 5% of the world. ISHCMC's average Diploma score was 33.5 points compared to the 29.78 global average score. ISHCMC graduates were among 165,752 students to join a community of more than 1.7 million lifelong learners when they received their IB Diploma results.
ISHCMC proudly offers students the opportunity to study the prestigious IB Bilingual Diploma, of which 67% were awarded. This statistic is triple that of Bilingual Diploma achieved by IB DP students globally.
As a truly international school with more than 50 nationalities, there were 19 different nationalities presented in Class of 2018 with an average length of 5 years studying at ISHCMC.
The IB DP at ISHCMC is non-selective, as ISHCMC believes that all students should have access to pursue the full IB Diploma and opportunities it has to provide learners. This is supported by ISHCMC now offering more DP subject options than any other school in Vietnam, set within its new state-of-the-art Secondary campus.
Mr. Adrian Watts, Head of School at ISHCMC shared, "We try to make our programmes as inclusive as possible as this allows students to challenge themselves and be the best they can be. Again this year we have great stories of students who did not expect to pass their IB Diploma surprising not only their teachers but also themselves."
Graduates have been preparing for their next stage in their educational journeys of being lifelong learners throughout the two year IB DP. However for many, the foundations began much earlier at ISHCMC during the Middles Years Programme (MYP). Forty-five of the 70 students that graduated in the Class of 2018 studied at ISHCMC since IB MYP and two of them have been in ISHCMC since Early Explorer Years.
With acceptances in university, colleges and further education institutions from around the world, ISHCMC continues to be recognized globally as a center of learning excellence. ISHSMC graduates from the Class of 2018 have secured places in top ranking university courses in Australia, Canada, Hong Kong, Korea, Singapore, Thailand, Spain, Italy, the Netherlands, the United Kingdom and the United States.
Being part of the ISHCMC community extends beyond the life as a student at the school as graduates can join an alumni program to remain connected wherever their future may take them.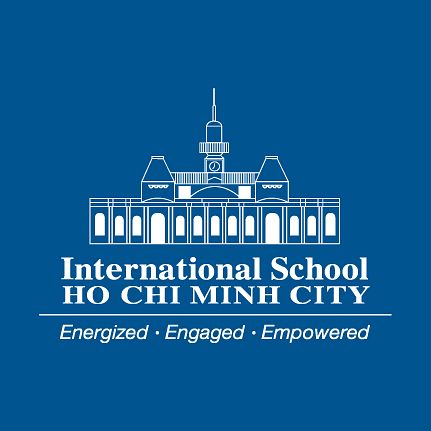 +84 (8) 3 898-9100 (Changing to +84 (28) 3 898-9100 from 15th June, 2017)
Primary Campus | 28 Vo Truong Toan Street, D.2, Ho Chi Minh City
Secondary Campus | 1 Xuan Thuy Street, D.2, Ho Chi Minh City