Meaning 'peaceful place', Amanoi is a contemporary beachside resort with 11 guest Pavilions, 18 Pool Villas, five Residences and two Spa Houses.
Overlooking Vinh Hy Bay on Vietnam's dramatic central coast, the property is embraced by Nui Chua National Park. Set high on a wide promontory, Amanoi lies 55 kilometres south of Cam Ranh Airport in a region renowned for its spectacular mountain and coastal scenery. Magnificent views unfold from the hilltop infinity pool and the Central Pavilion, which houses the Restaurant, the Bar and a library. Down on the shore, the Beach Club, with its dining area and second swimming pool, overlooks a private sandy beach, lapped by the coral-rich waters of a marine reserve.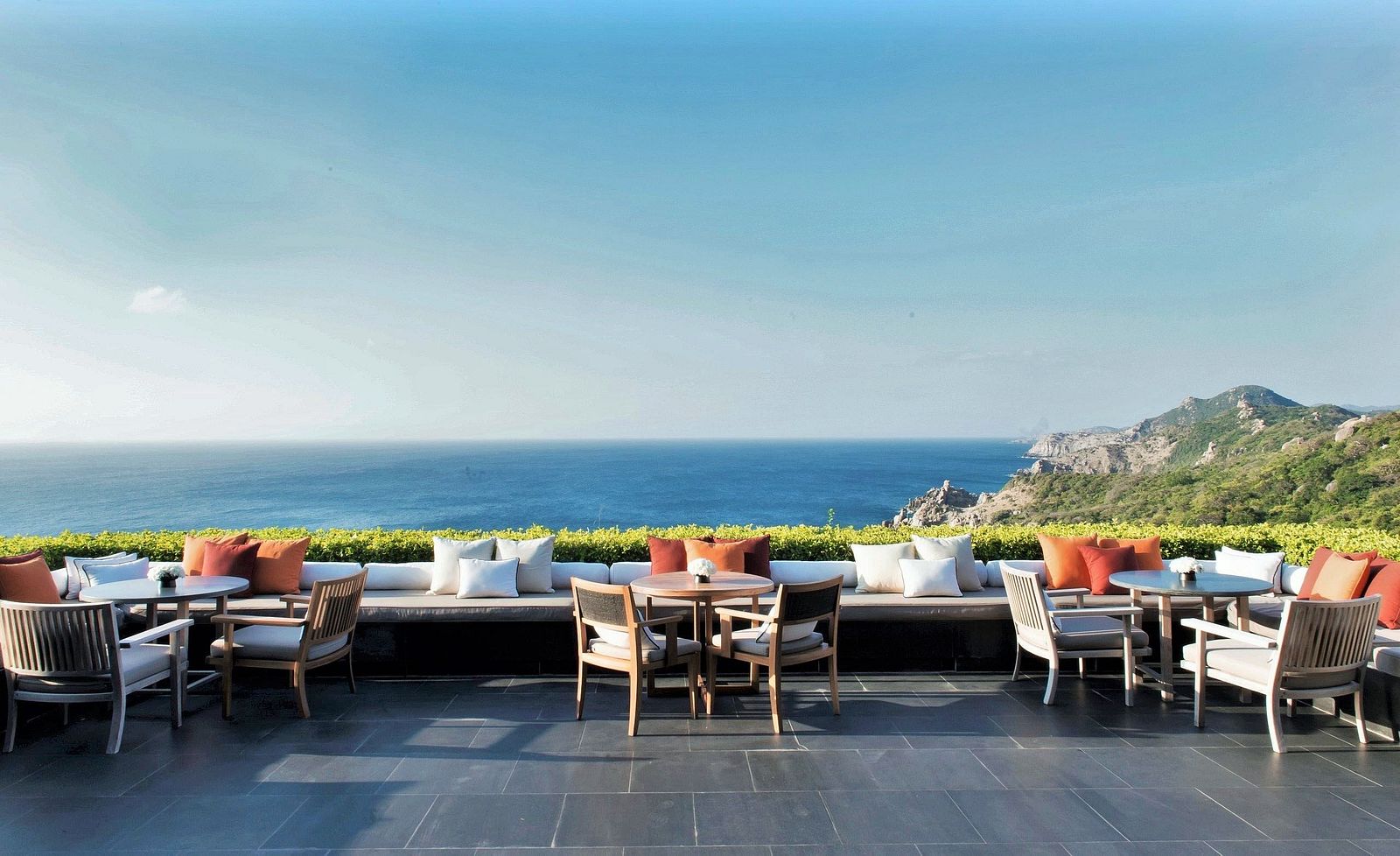 Impressive views are a feature of all Amanoi's accommodation, which captures vistas of Nui Chua National Park, the property's lake, Vinh Hy Bay and the East Sea. The freestanding Pavilions offer a combined living and sleeping area and a timber sundeck with sun loungers; Pool Villas also feature a private pool of up to 36 square metres. The Residences each consist of four or five freestanding bedroom pavilions, living and dining pavilions, and a large private swimming pool.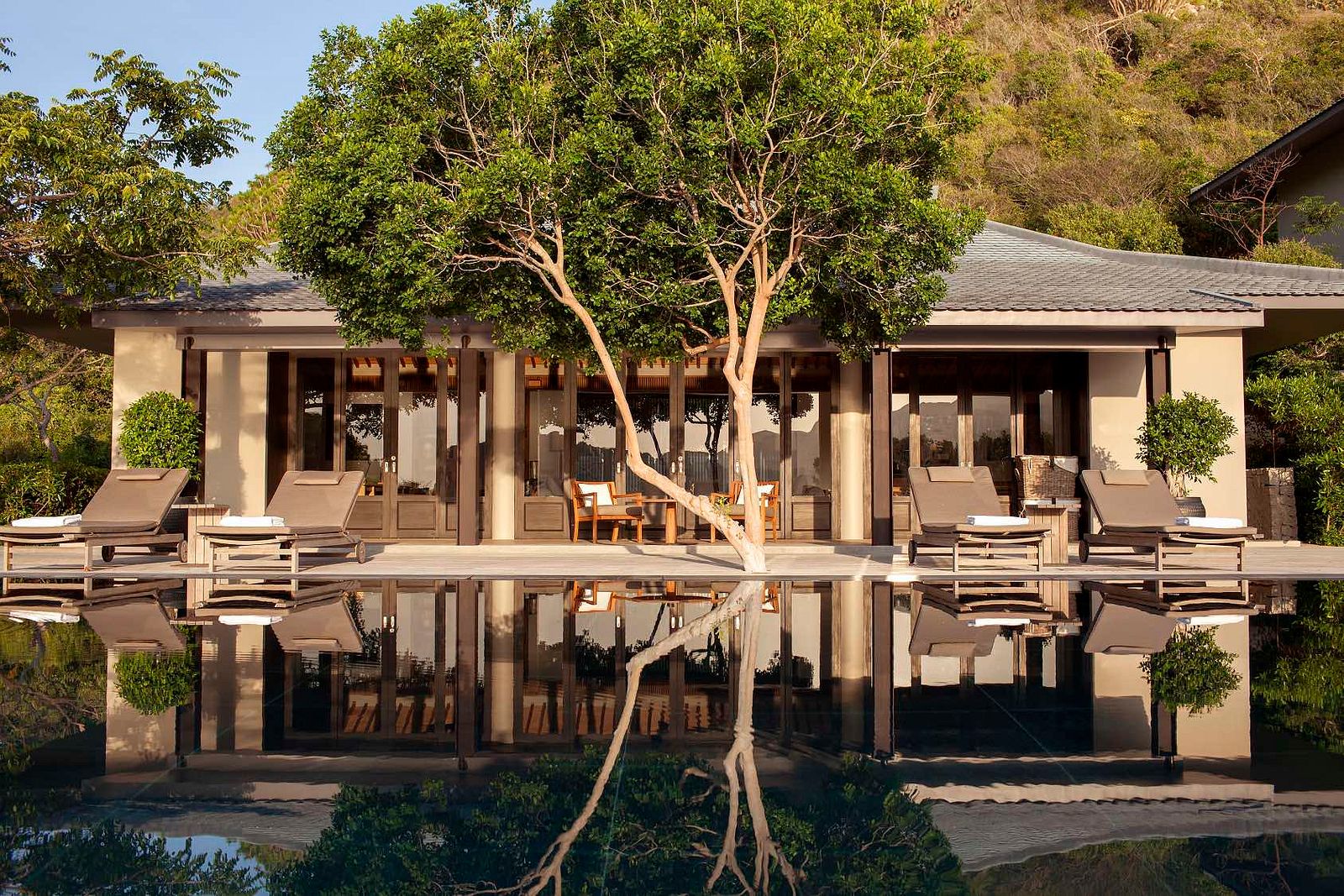 Set by Amanoi's lotus-filled lake, two Spa Houses – one featuring a Moroccan hammam; the other a Russian banya – allow guests to enjoy therapies in complete seclusion. Nearby, the main Aman Spa includes five double treatment rooms, two hydrotherapy suites, relaxation pavilions and a finishing salon. Fitness options include a light-filled gym, a Pilates studio and a yoga pavilion set over the water.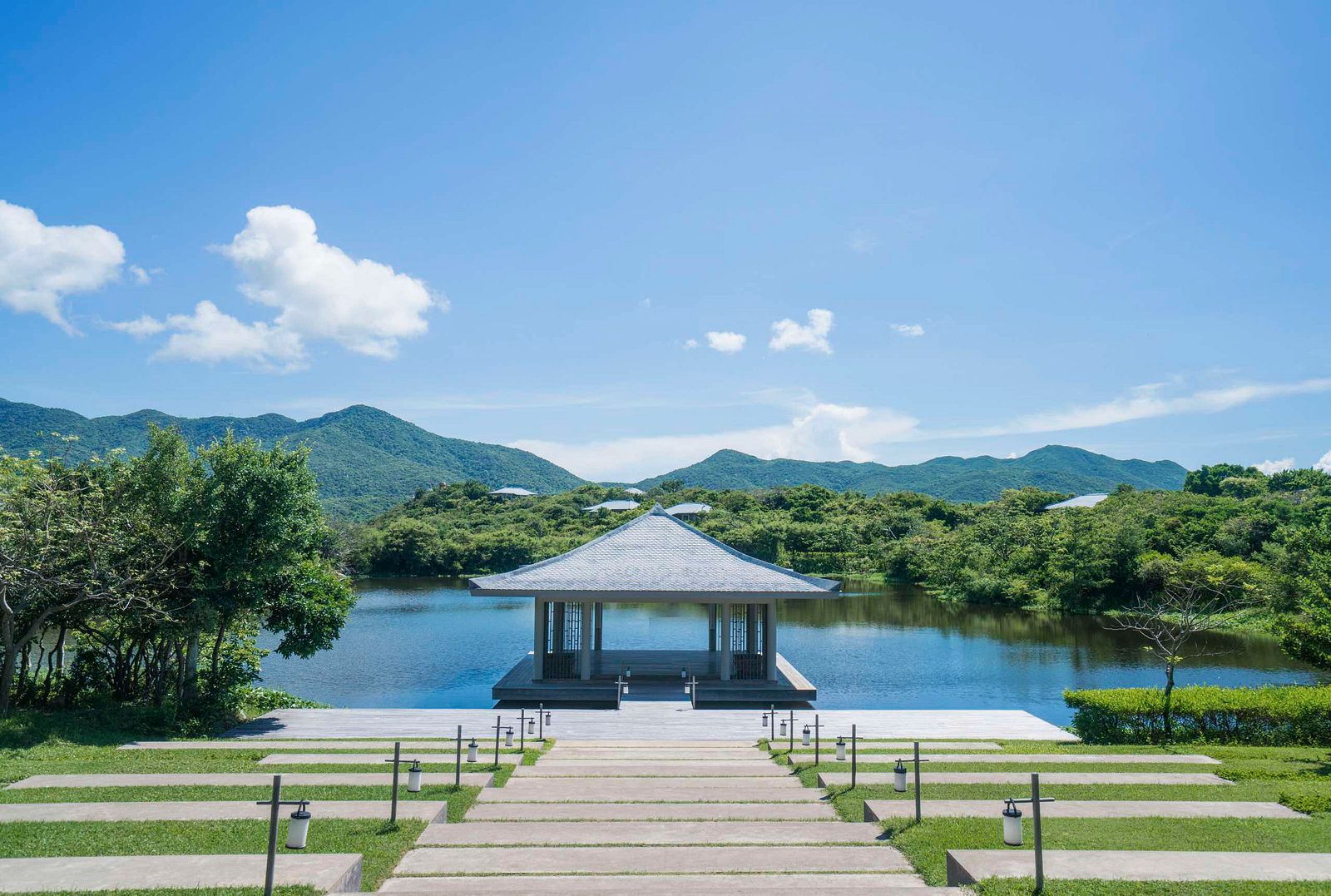 +84 (0) 259 3770 777
Vinh Hy village, Vinh Hai commune, Ninh Hai district, Ninh Thuan province, Vietnam