Six creative activities to stop your child getting bored during the school holidays!
Whether you're trying to fill time on a rainy day, stuck inside enduring a hotel or home quarantine, or simply looking for ways to keep your children engaged during their summer holidays, it's always good to have a wealth of ideas ready to go. British International School (BIS) Hanoi, Performing Arts teacher Emily Brawn shares six fun and creative activities to captivate your child's attention and boost their confidence, even if you have limited space or resources.
1. Bring a story book to life
When reading a story, look for opportunities to act it out. If it's a book your child hasn't read before, they could act out what they predict might happen next. Also ask them to consider: how might a character sound? How would they move? Not only will this help to engage your child in reading, it's a fun activity to enjoy together!
2. Get creative with a costume challenge!
Select a book or film and give your child a time limit. In 30 minutes or 1 hour, can they create a costume for a character from that story? Maybe they'll use a saucepan for a hat or a blanket for a cape! Allow them to be creative and innovate a costume from anything around the house.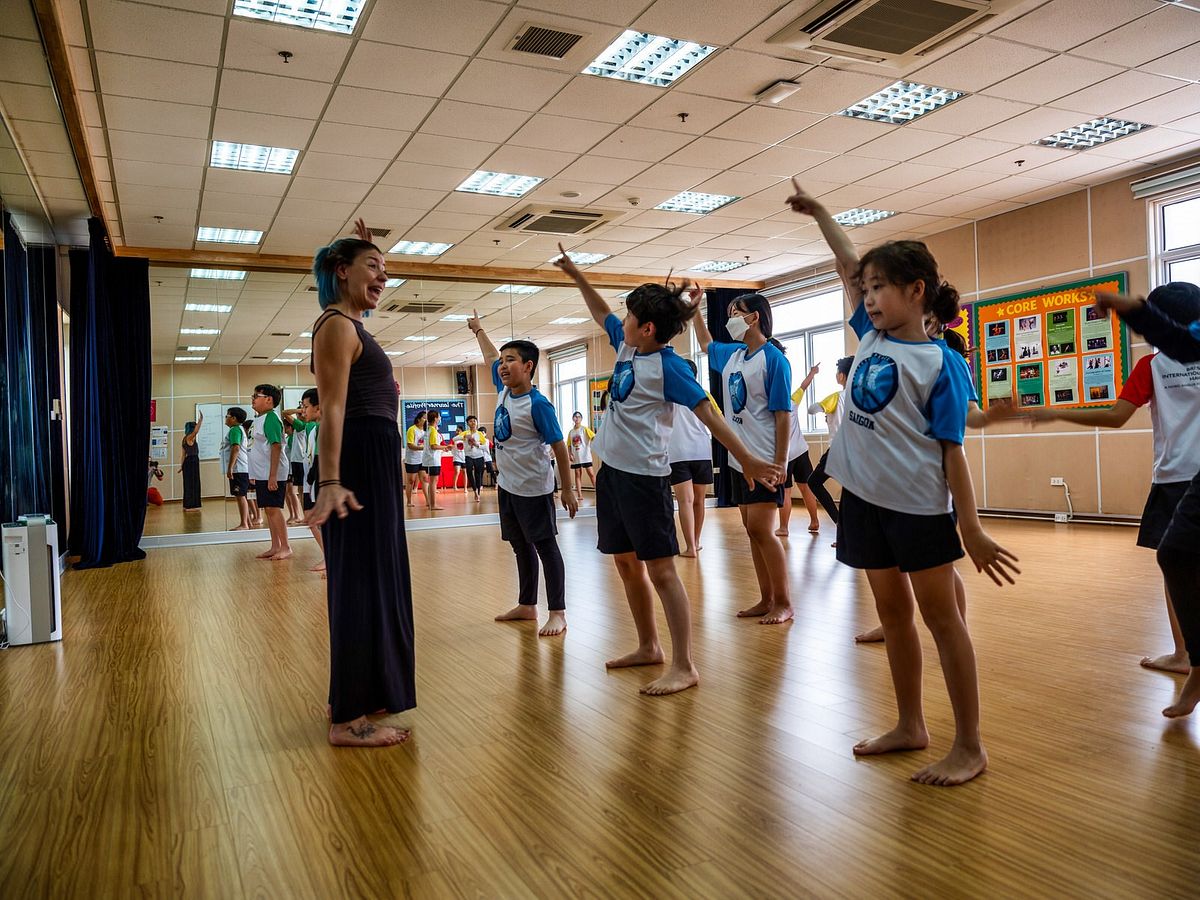 3. Create a symbol-inspired dance routine
This is an effective way to bring a topic to life. If your child has a particular interest, could they create a dance based on the symbols and shapes related to it? For example, Ancient Egyptians wrote in hieroglyphics. Children could create these symbols with their bodies and produce an Egyptian-inspired dance, linking the symbols together with other actions too. Whether they are interested in history, plants, dinosaurs or transport, encourage them to see the shapes within these to build their own routine.
4. Hold a teddy bears' picnic, or an action heroes' supper!
Why not invite any stuffed animals, dolls or toys to afternoon tea and engage in some role play? This activity will allow children to use their imagination. What would the different 'guests' want to talk about? How would they sound? What would they want to eat? Dressing up and tasty treats are optional!
5. Pump up the volume with some junkyard music
Encourage your child to be a little musician! Using pots, pans, chopsticks or boxes, can they create a piece of music or even try to replicate a song they know? Older children could consider what they can use for the bass, how they can vary pitch, and whether their music sounds better with a faster or slower tempo.
6. Calm down with some gentle yoga
After all that fun, engage in some relaxing yoga. If you want to avoid screen time, there are audio yoga songs on apps like Spotify where directions are sung, boosting children's listening skills as well as flexibility. Check out Kira Willey's albums 'Dance for the Sun' and Emily's favourite, 'How to Be a Cloud'.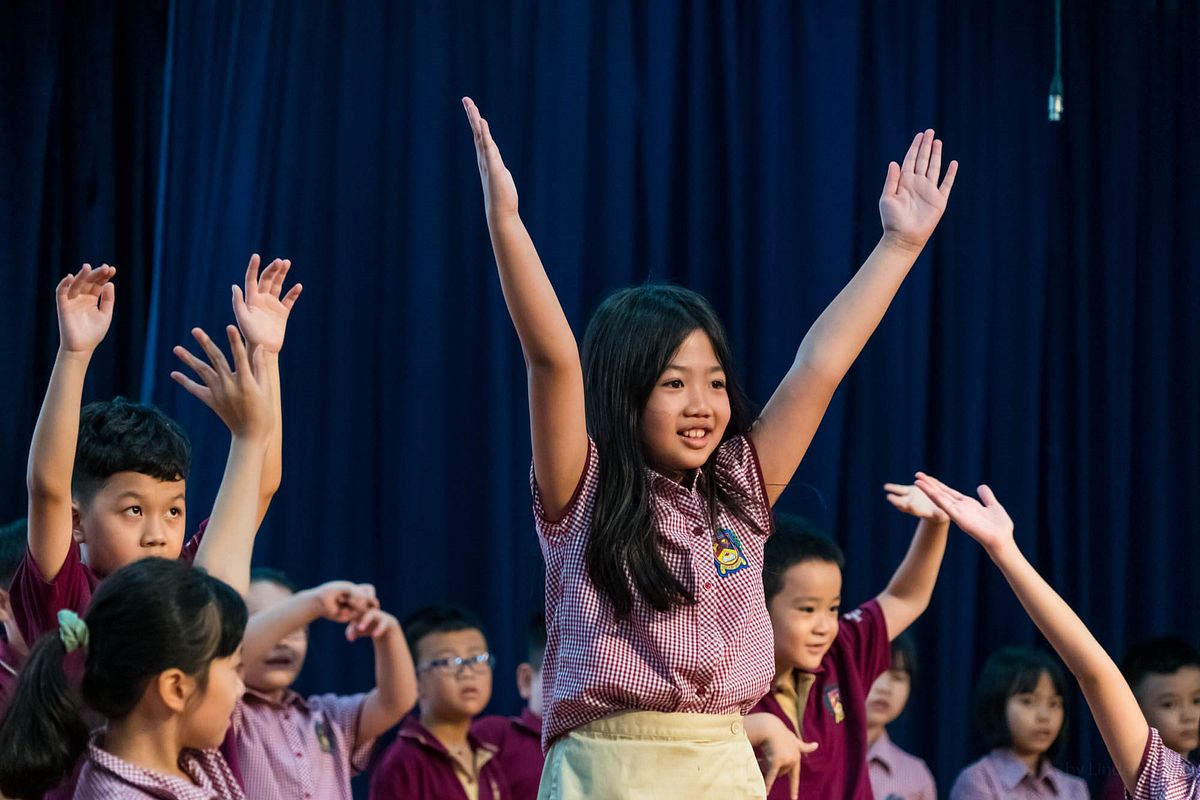 "While many of these activities can be enjoyed by children on their own, Mrs Bawn adds engaging in them alongside your child(ren) will provide even more benefits, as well as creating some precious memories together. Children will develop their own creative language, essential for learning and unlocking their imagination".
Creative expression and imagination is a key focus not only in Mrs. Brawn's lessons, but in all Performing Arts lessons at BIS Hanoi. All students at BIS Hanoi benefit from a unique collaboration with the Juilliard School in New York City - a world leader in performing arts education.
BIS Hanoi teachers have access to an extensive online collection of educational resources that have been designed by Juilliard experts to enhance their performing arts curricula through explorations of core works of music, dance, and drama. The collection emphasises building students' personal artistry through their own creativity and boosting their confidence on and off stage.
Mrs Brawn comments "I really strongly believe in the place of Performing Arts in the education curriculum, BIS Hanoi students are understanding how to think differently and creatively about situations and these are transferrable skills that will support and compliment their education".
Find out more about the Juilliard Programme at BIS Hanoi.
British International School Hanoi's website
British International School Hanoi's Facebook
+84 24 3946 0435
British International School Hanoi | Hoa Lan Road, Vinhomes Riverside, Long Bien District, Hanoi