Thanks to its clean, expansive beachfront, variety of entertainment options, robust nightlife and proximity to cultural sights such as Hoi An and Hue, it's little surprise that the New York Times listed Da Nang as one of 52 places to go in 2019.
Over the last decade, the city has become one of Vietnam's most popular destinations for international and domestic tourists with the number of visitors rising from 1.2 million in 2008 to 6.6 million in 2017, resulting in an increase in tourism revenue from VND 2 trillion to nearly VND 20 trillion.
With the swell of guests, the hospitality sector has boomed and the city is now a frenzy of construction cranes and grand openings. By 2020, the number of accommodations in the city are expected to double. To stand out in this crowded landscape, Fusion Suites Da Nang offers some special perks including breakfast anywhere, anytime to best serve as a relaxing place to rest while exploring the dynamic central coast city.
Placed along turquoise waters dotted with fishing boats extending to the lush mountains that rise on either side of the horseshoe-shaped bay, this beautiful view greats guest when they step into their rooms. Large windows and an unobstructed perspective grant everyone who stays at Fusion Suites a dawn of sunlight gilding the tips of waves and the nighttime twinkling of squid fishermen drifting across the horizon. Being so close of course also means a dip in the calm current is just a few steps away. One can even make a stop at the hotel's private, beach-side pool along the way.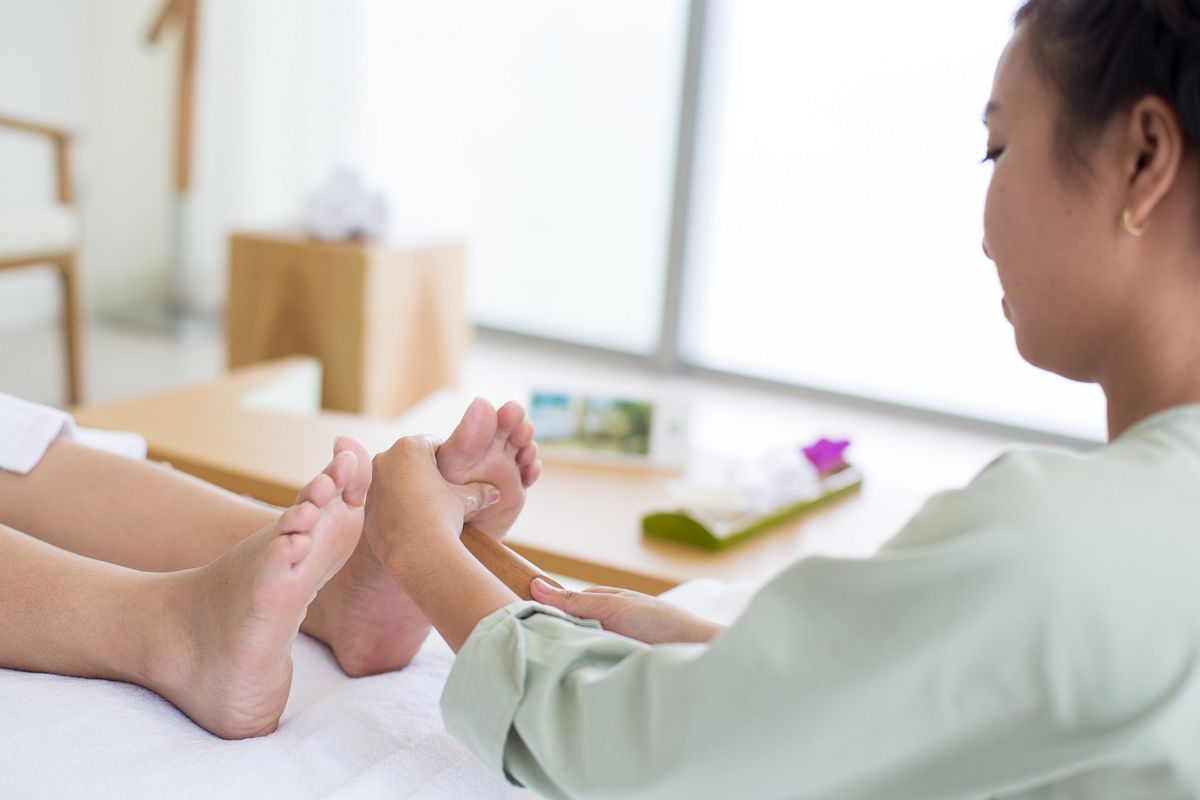 While it would be easy to spend all day eating mangoes and lounging in the sand, Da Nang's opportunities for adventure often lure people away from the beach. Whether it's the Instagram-famous Golden Bridge at Ba Na Hills, the Cham Museum, Marble Mountains or the variety of events such as the upcoming global fireworks festival, people often fill their days dabbling between activities. Fusion caters to guests returning hot and tired after a long day with complimentary reflexology services. The hour-long feet, hand or face treatments are the perfect way to unwind or start the day. Lying back in one's bed, occasionally staring out at the beautiful view as a seasoned therapist eases tension, stress and toxins out of one's body is a uniquely soothing experience.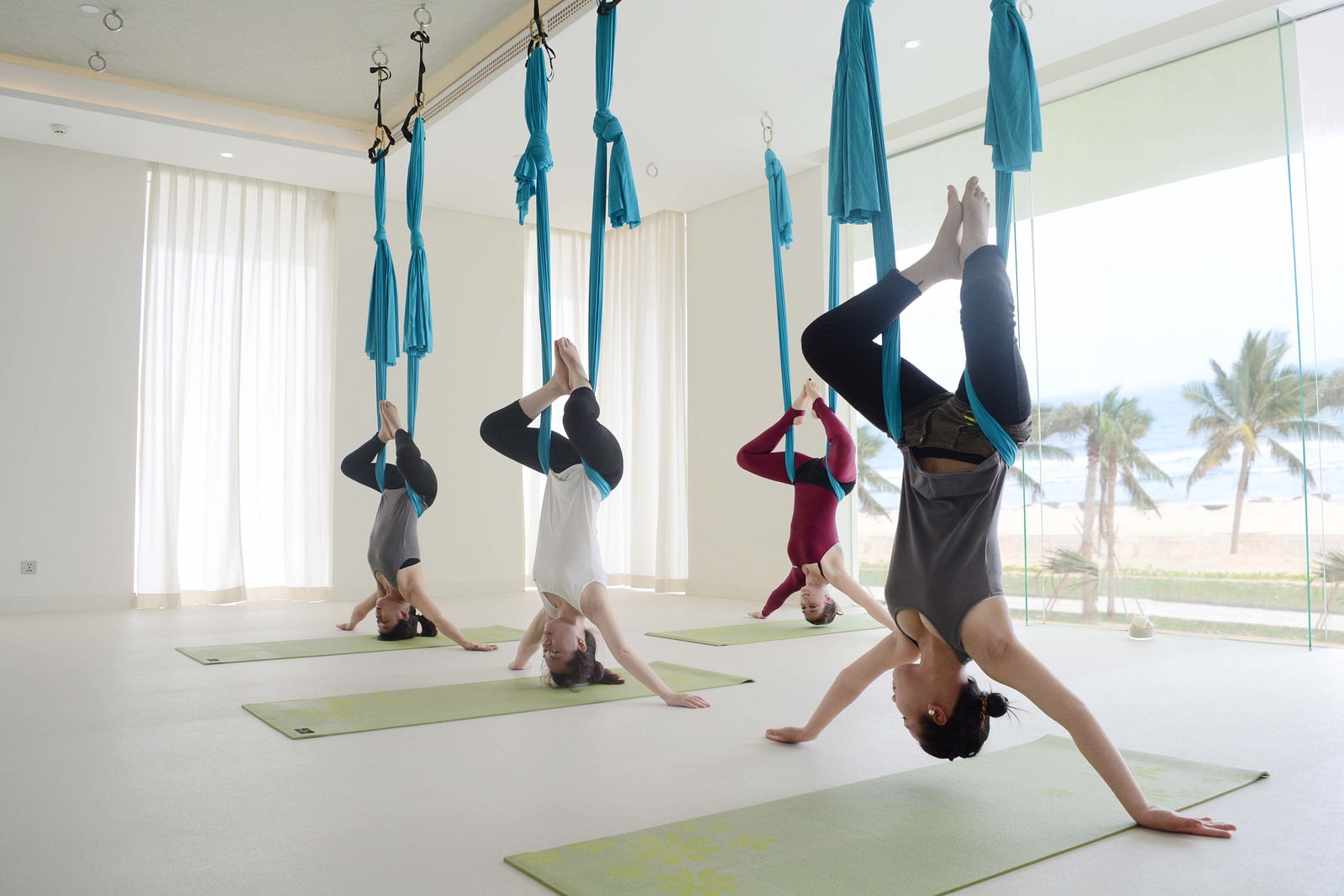 To further keep one's mind and body fresh, Fusion offers free yoga classes for all guests throughout the day. Hanging upside down from a sturdy trapeze as part of the aerial class, contorting for the yin lessons or meditating during hatha yoga, one is immediately transported to a serene mindstate.
Fusion's complimentary breakfast anywhere, anytime is a welcome addition to the foodie destination. From traditional local dishes such as mì quảng or bánh tráng cuốn thịt heo, to the plentitude of fresh seafood to trendy global cuisines, it's impossible to go hungry when visiting. However, whether exhausted from a day in the sun or simply looking to have a quiet meal, sometimes it's better to stay in. In addition to their restaurant, Fusion serves complimentary breakfast anywhere, anytime. At any hour guests can order a huge Vietnamese or Western meal consisting of eggs, soup, fresh fruit, pastries, bread, meat and cheese brought straight to one's room. There's little better than coming home late at night, worn out from sun, conversation and drinks and savoring a rich bowl of salty pho followed by a plate of refreshing dragonfruit.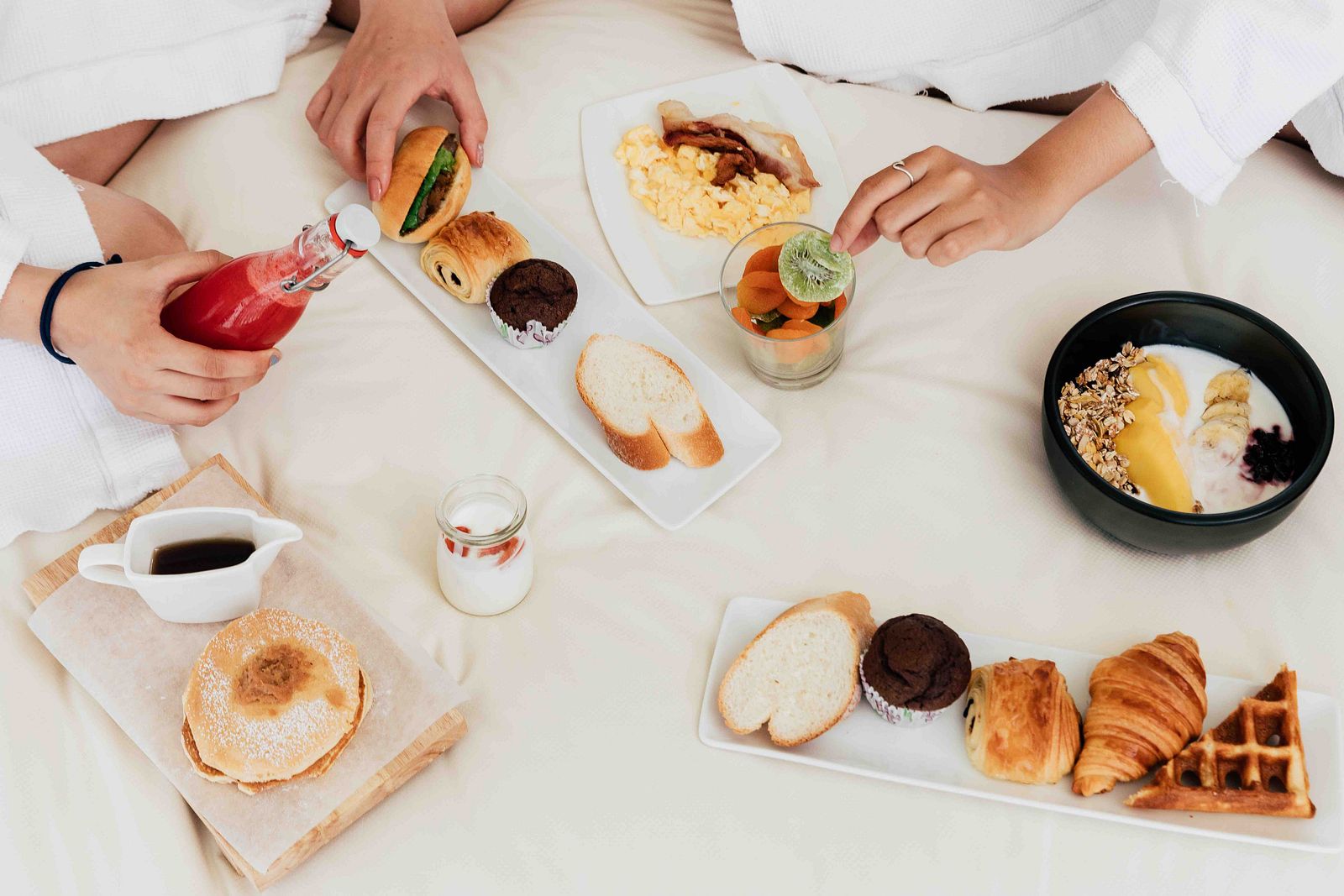 Fusion is committed to providing healthy experiences and therefore in addition to the reflexology and yoga, much of their food is filled with fresh, nutrient-rich vegetables. The vegan spring rolls and vegetarian banh mi stuffed with avocado served at the breakfast buffet fill one up for a day of sightseeing without risk of being pushing into a food coma. Freshly squeezed juices are served at the restaurant and are especially thirst-quenching when mixed with alcohol and savored on the roof during the sunset cocktail hour, free to all guests who opt to upgrade to the Zen club package option.
Considering all there is to do in the city, having a local insider can be invaluable. Dubbed Fusionistas, the staff members stationed in the lobby are eager to share their insights and recommendations for how to spend the day. During our visit, Saigoneer decided to test Huyen, the woman on duty that day. While noting durian is in season and available everywhere, the cheapest and most delicious were available on a street not too far away. A single bite into that sweet, onion-funky, custard smooth fruit convinced us of her knowledge. Moreover, exceedingly friendly and eager to share about the city, she offered some interesting trends she has observed, such as how Western visitors are most likely to travel to Hoi An, Japanese prefer its peaceful temples and parks and Chinese are keen to check out amusement parks.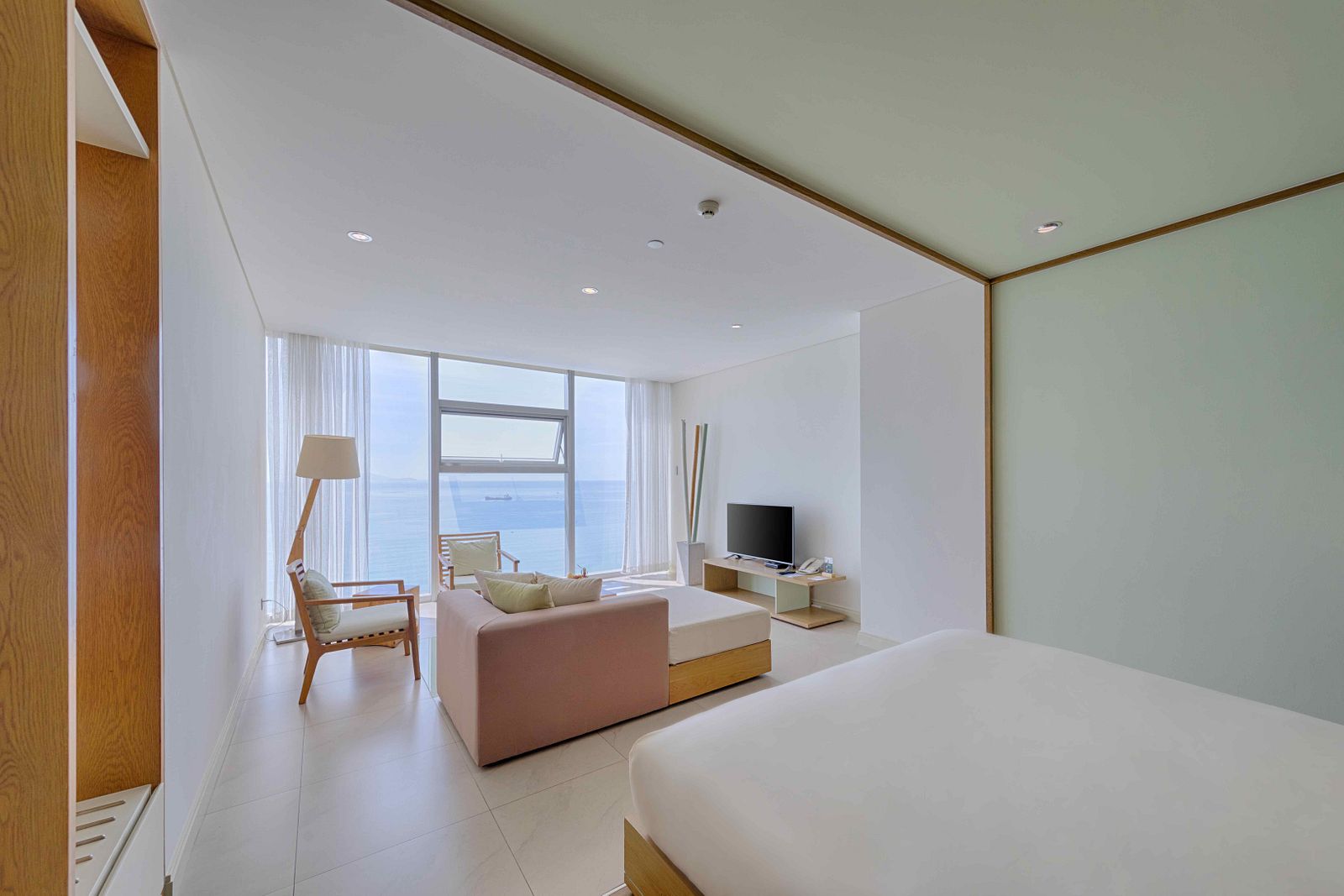 Its appeal for adventure-seekers, beach bums, culture hunters, history buffs and gourmets alike helps explain Da Nang's meteoric rise as a tourism destination. Fusion's success lies in its ability to cater to all types of travelers. Its central location puts people close to the action while the reflexology, yoga and healthy eating attracts those looking for a more serene stay. And almost everyone can agree on the virtues of all-day breakfasts and a view of the beach. Having knowledgeable Fusionistas on hand ensures that whatever one's travel preferences might be, one is sure to get the most out of their stay in the special city.
Fusion Suites Da Nang's website
Vo Nguyen Giap Street, Khue My Ward, Ngu Hanh Son District, Da Nang City