Modern-day Hanoi is a labyrinth of new developments, with some areas already feeling the effects of gentrification. That certainly wasn't the case back in 1936, when Café Duy Tri first opened its doors.
Since then, cafés have become ubiquitous in Hanoi, an increasingly popular theme being a self-consciously nostalgic style harking back to the early 1900s. Café Duy Tri, having opened nearly a century ago, doesn't need to pretend, and the place is wonderfully free of posturing. Everything about the establishment feels genuine, albeit no frills.
The name derives from Duy Tri, the father of Pham Thanh Huong, who now runs the café, although it was originally opened by Phan Duy Sen, Huong's grandfather. Since the beginning, the café has remained in the family, and framed photos on the walls document their history. One shot shows Duy Tri receiving an award from local government; others display a sword and badminton racket that used to belong to Huong's grandfather and photos of their experiences during the war.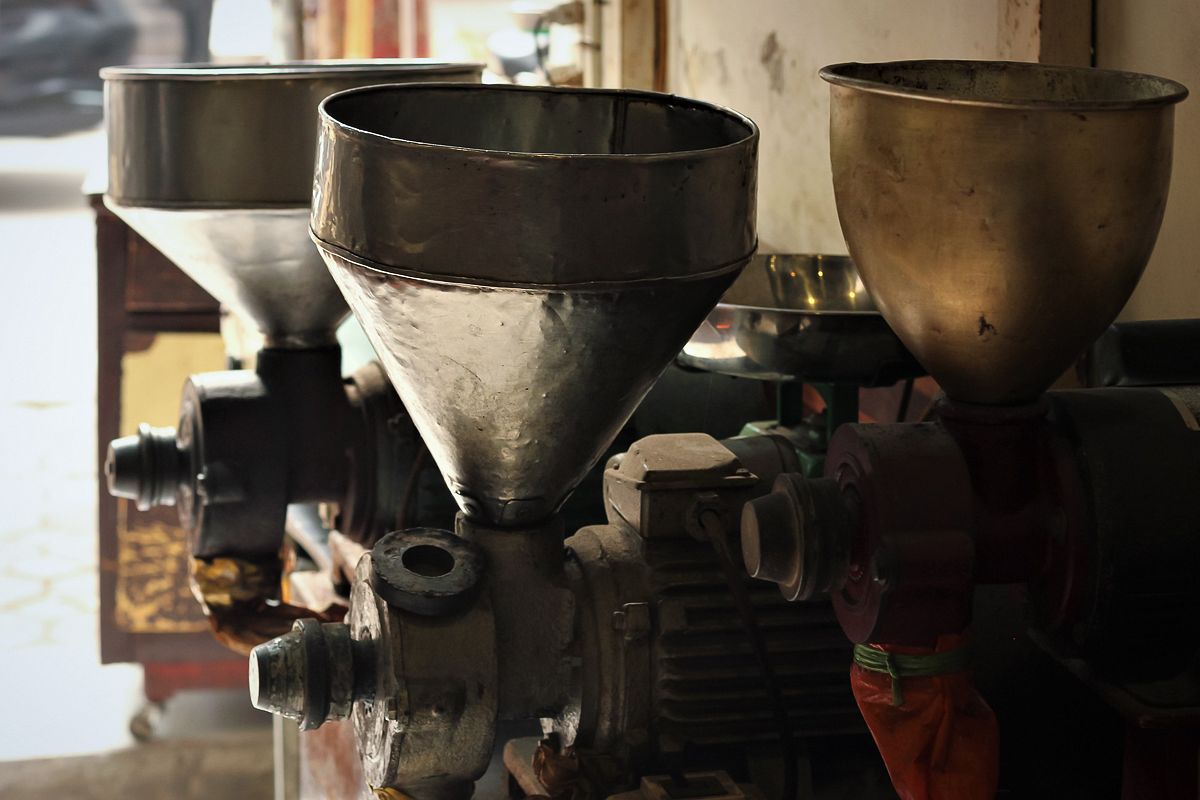 "We source and roast our own coffee," Huong says, the smell of which flows through the traditional tube house, creating a homely atmosphere. Their roasting equipment sits near the entrance beside containers full of freshly-roasted Arabica and Robusta, which you can buy in bulk.
"Our specialty is sữa chua cà phê [yogurt with coffee]. It's thicker than at any other café in Hanoi" Huong adds. And she's not wrong; there's a surprisingly satisfying viscosity to the drink, the yogurt having been frozen beforehand, and the coffee filtering through like liquid velvet. They've become so well known for the drink that a Google search for sữa chua cà phê will take you straight to their café on Google Maps.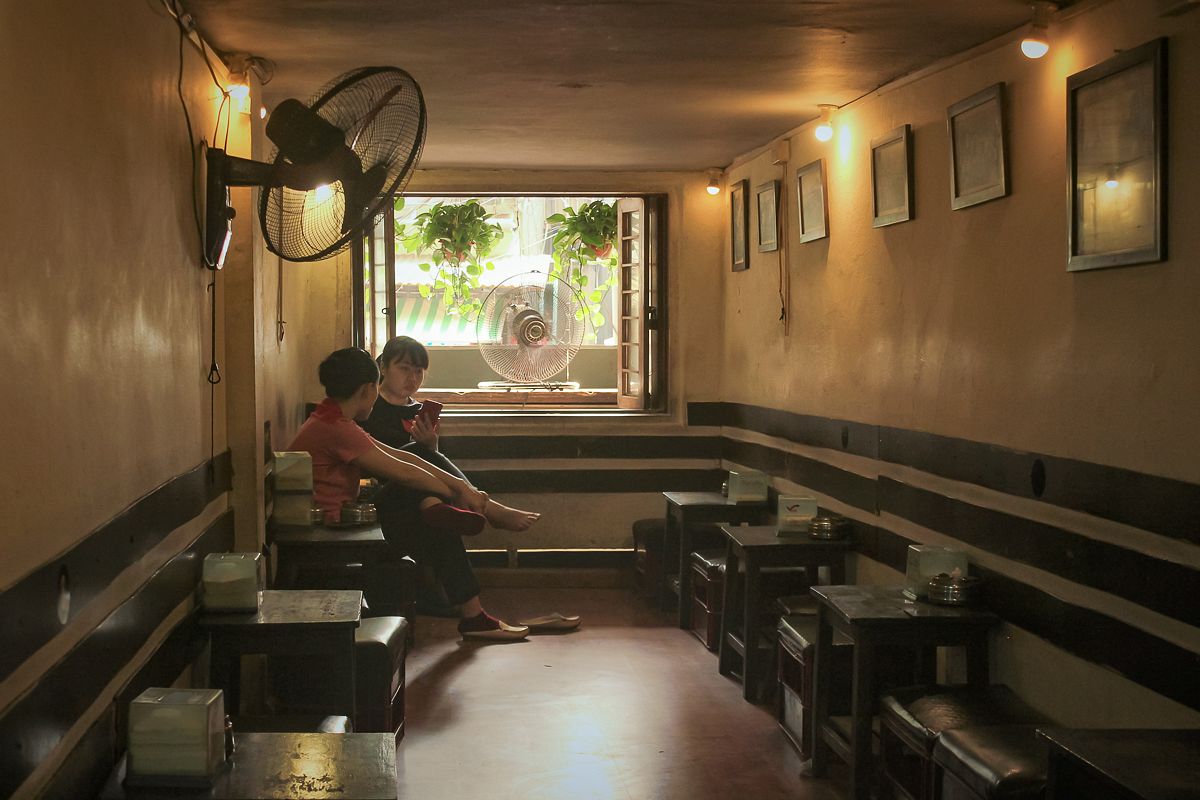 Featuring three floors, the building at 46 Yen Phu is spacious and, surprisingly, very little traffic noise from the road can be heard. There's ample seating space, although the ceilings are so low in places I have to bend not just my neck but my back to walk through.
A reasonable flow of people visit the café, but with so much space it never feels busy. You could just as easily come here to meet with friends as you could spend an afternoon working. On the third floor, there's also a balcony that overlooks the street.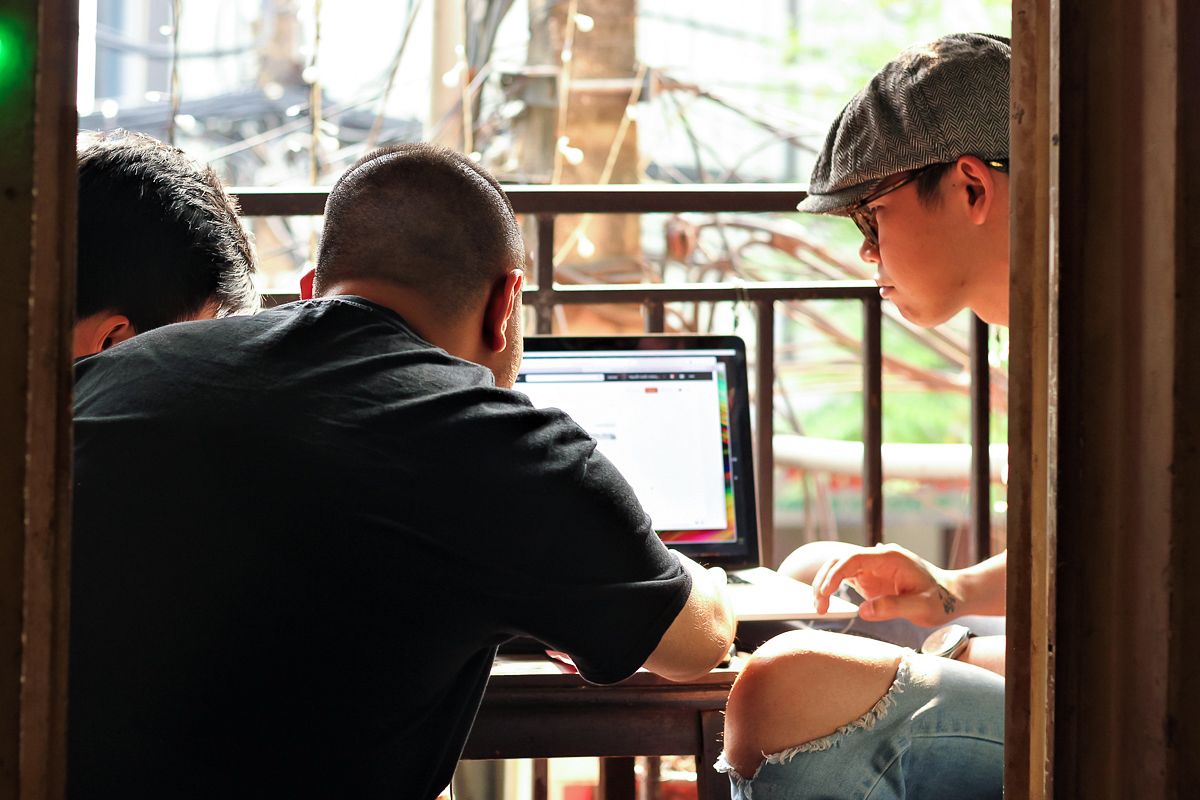 Everything on the menu, including smoothies and various coffee options, is cheap: my drink only costs VND25,000. They mix Arabica and Robusta beans to make their own special coffee blend. And they must be doing something right, with the café's continued existence for over 80 years serving as a testament to its enduring popularity.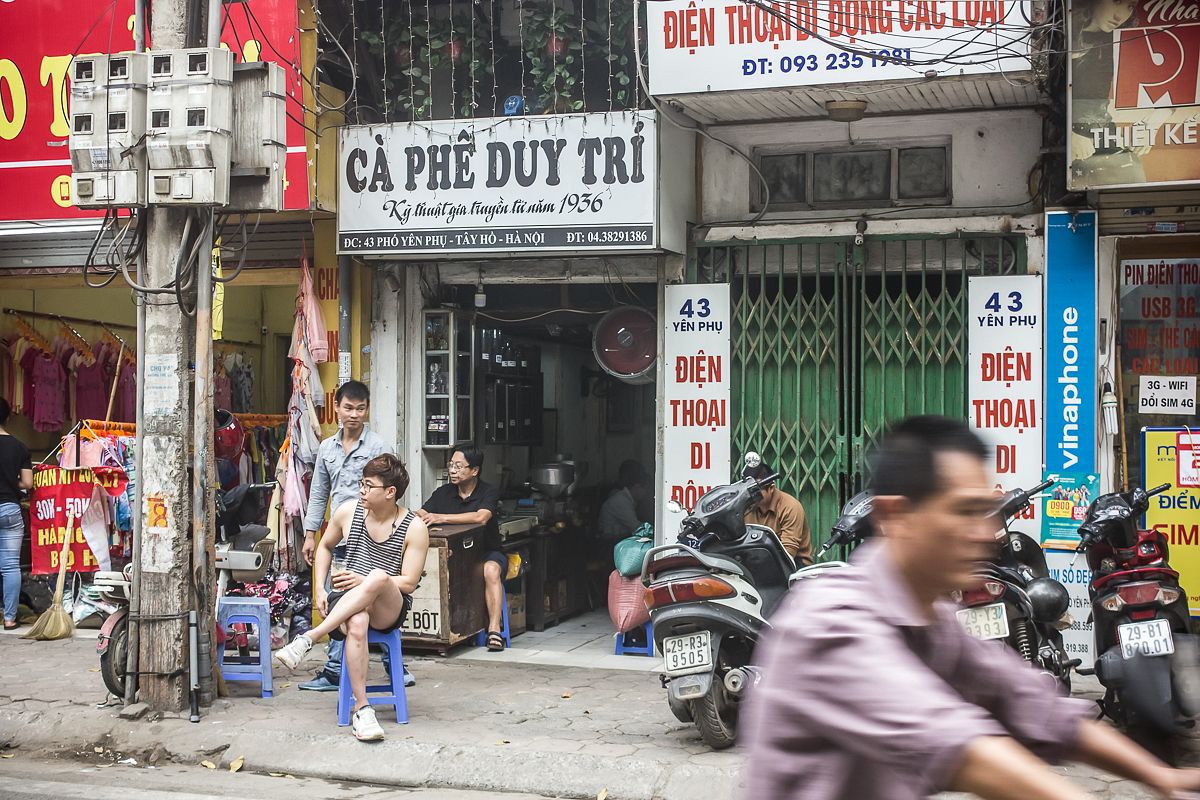 Café Duy Tri is located at 46 Yen Phu and opens from 9am to 10.30pm.
To sum up:
Taste: 5
Price: 5
Atmosphere: 3
Friendliness: 4
Location: 3
Chris Humphrey is a Hanoi-based writer, photographer and editor.
Cafe Duy Tri
46 Yen Phu, Tay Ho

---
Related Articles:
---