Tucked away amongst a row of cafes on Van Phuc Street is a curious Japanese restaurant – beneath the bright red KAMON sign above its entrance and the usual menus offering sashimi and sushi is an altogether more suspect list of items for sale: Iranian Persian Carpets?
"Irasshaimase!" says Iranian owner Mehrdad, the Japanese word for 'welcome' as I enter. He also goes by the name Honda-san, which is more often used by Mai, his Vietnamese wife – although they only converse in Japanese.
At one end of the bar, I notice a giant teppan (flat top steel grill) for preparing dishes like yakisoba (stir-fried noodles) and okonomiyaki (savory Japanese style pancakes). Nearer the seating area a fridge showcases fresh sashimi and sushi, but then Mehrdad points to a delightfully incongruous display of Persian rugs before holding one aloft with obvious pride.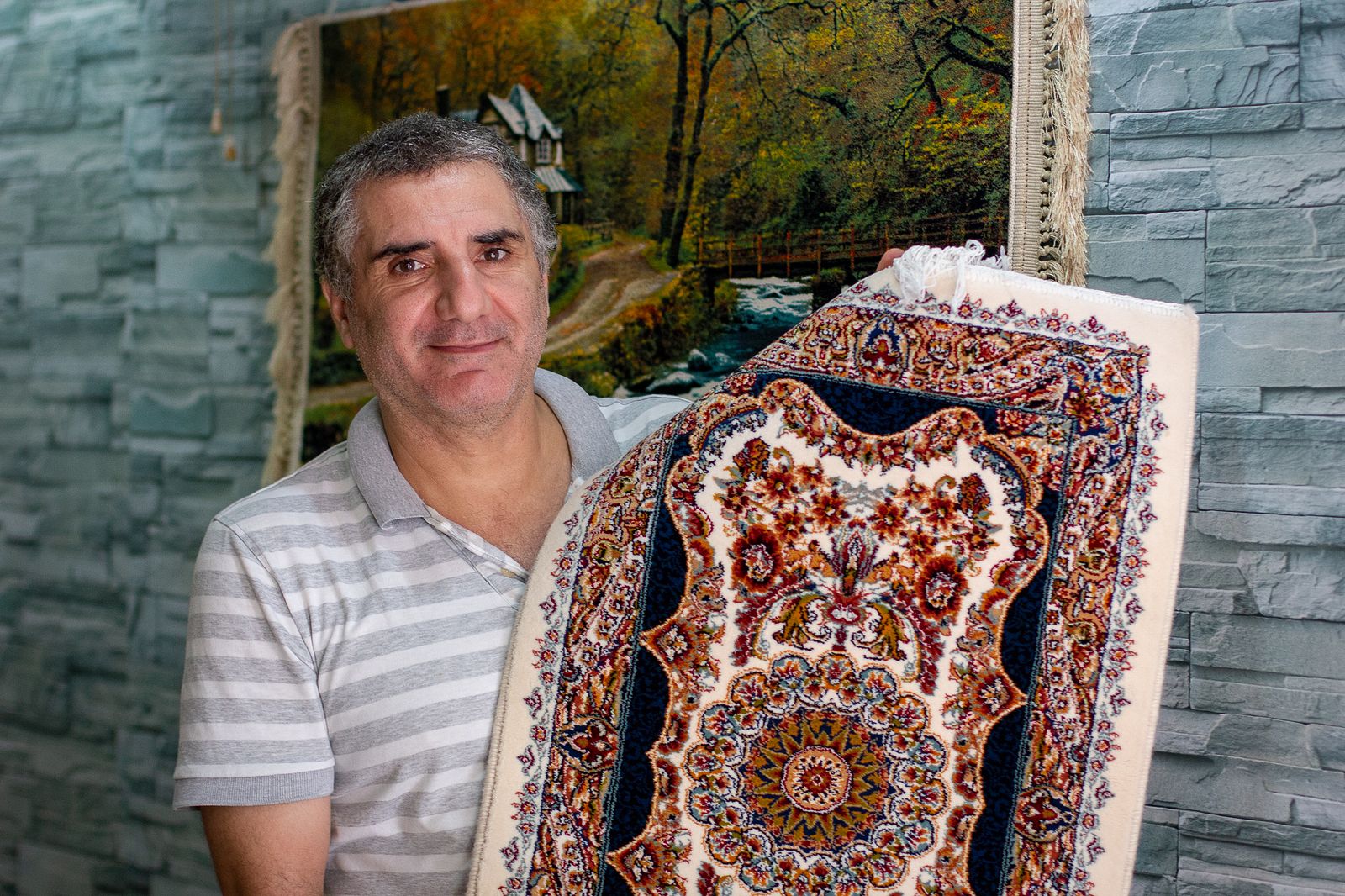 At this point, I'm still fairly baffled by the establishment's unavoidable cultural fusions. Mehrdad explains that he's from Iran, but he met his wife Mai in Japan after living there for over a decade. They moved back to Hanoi in 2008, and the fact that they still converse almost entirely in Japanese is a constant source of surprise to customers. The restaurant itself has actually existed since the late 1990s, but they took over in 2009 when the original owner returned to Japan.
In addition to running the restaurant, Mehrdad doubles as a rug salesman. The Persian carpets, rarely seen in Vietnam, are imported directly from Iran. He says they're always a hot topic for conversations with customers, and he's glad to share his enthusiasm. Many who visit are serious buyers, others are just looking for something a little different.
The restaurant itself seems small at first, but an area towards the rear is filled with horigotatsu (traditional Japanese style sunken seating) and beyond those are secluded dining areas for those who prefer to eat together in a little more privacy.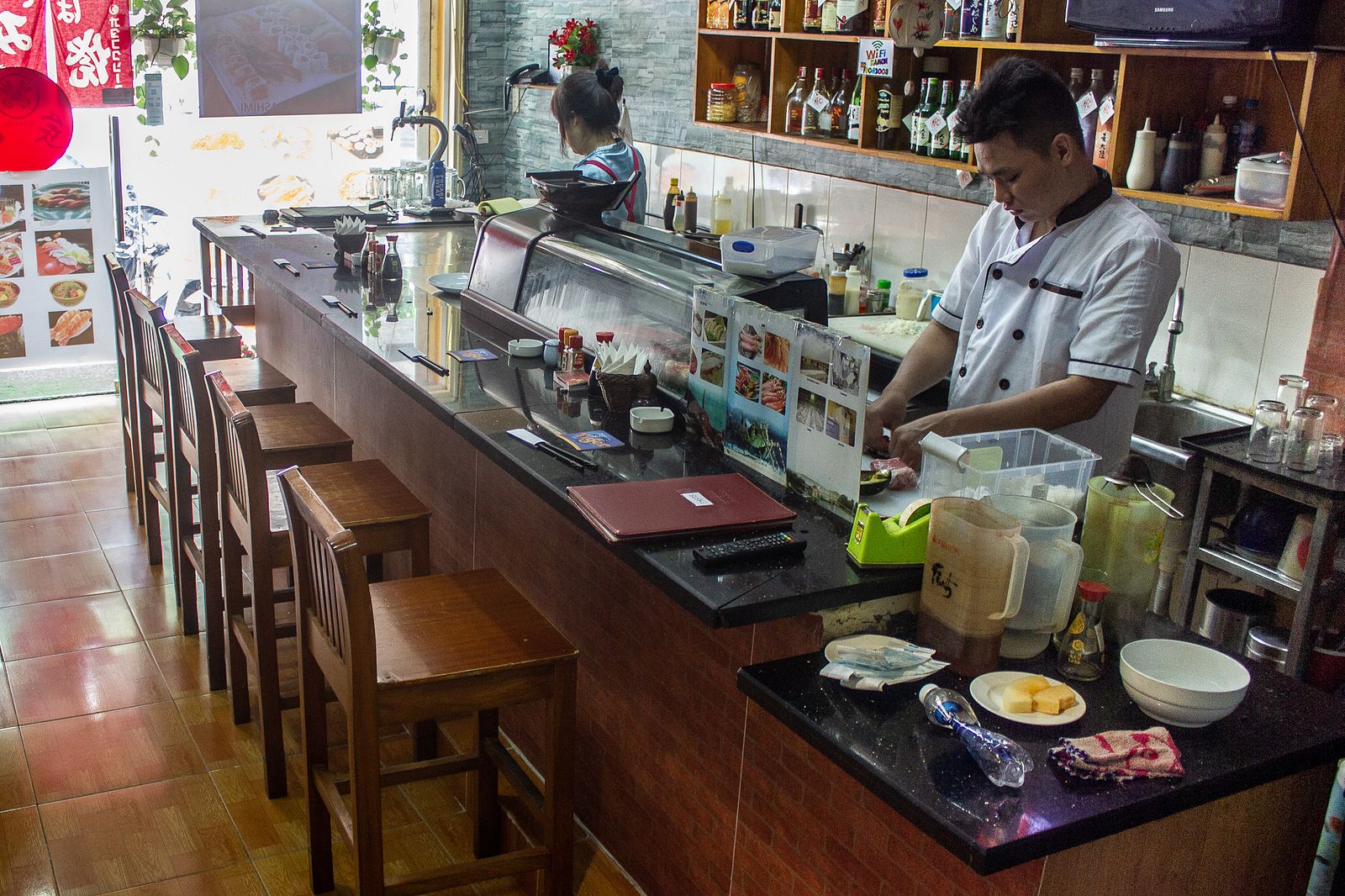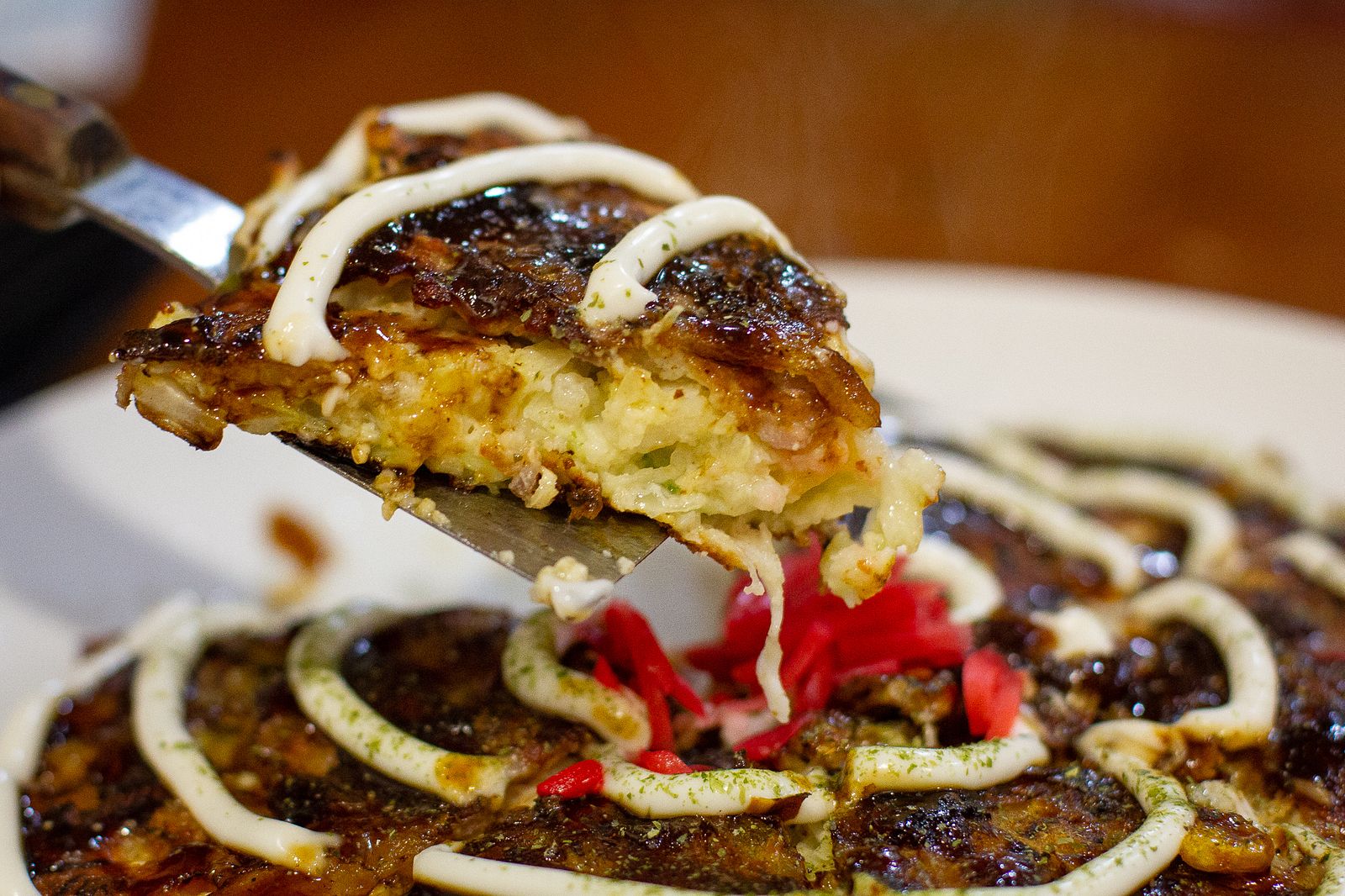 I choose Kansai-style okonomiyaki, a Japanese pancake comprised of batter mixed with eggs, cabbage and sliced pork that gets "grilled to my liking" – the literal translation of the dish's name. It's then topped with dry seaweed, fish flakes, mayonnaise and their signature sweet brown sauce.We wash the meal down with a few glasses of cooling trà đá, although rice wines from Japan, Korea and Vietnam are also available.
Perhaps it's the unusualness and warm customer service that make this melting pot of a place so endearing and appealing. It's not just me, either – Kamon is frequented as much by Japanese businessmen as other foreigners or local Vietnamese craving a delicious meal in a slightly bizarre, multicultural setting.
"Arigatou gozaimashita," Mehrdad calls out in thanks as I leave, and I can't help wondering if I should have bought one of those exquisite carpets.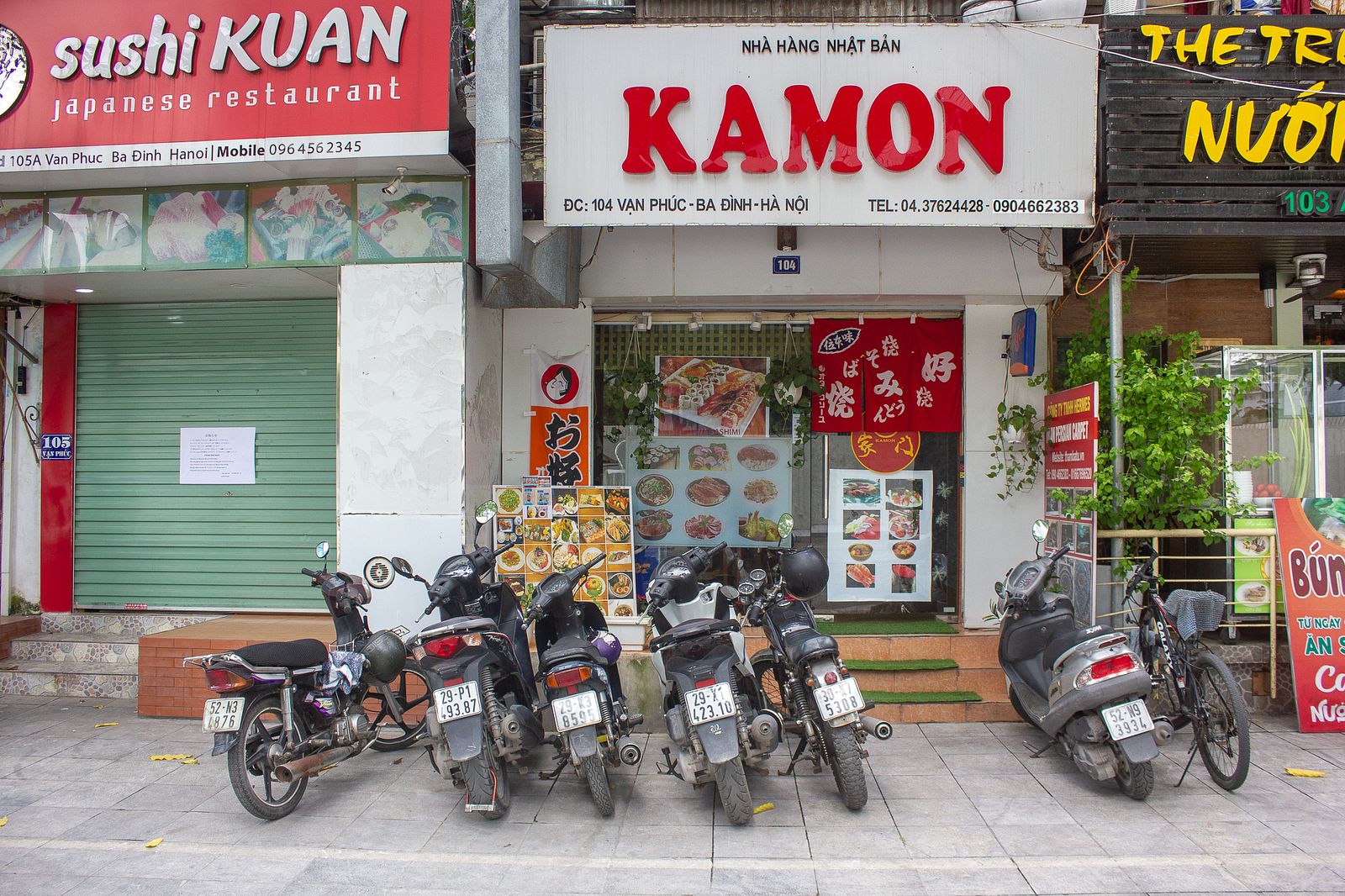 Find Kamon at 104 Van Phuc Street. Opening hours are 11am to 2pm and 5pm to 10pm.
To sum up:
Taste: 5/5
Price: 4/5
Atmosphere: 4/5
Friendliness: 5/5

Location: 5/5
Lewis is part Japanese, part American, and part craft beer. Curiosity often takes him to places that satisfy his stomach.
Okonomiyaki
104 Van Phuc Street, Ba Dinh