In the Mood for Love, Wong Kar-wai's elegantly restrained movie about married lovers resisting adultery, offers up a delicious cocktail of emotions. At least, that is the concept behind the drinks menu at Ẩn Cà phê, a coffee and cocktail bar southwest of Tây Hồ.
"Inspirations come from small things around me," says Hiền, a self-confessed introvert and art lover who founded the bar in 2021. "Like my favorite director Wong Kar-wai and his movies. His masterpiece, In the Mood for Love, inspired me to create a cocktail menu featuring five signature drinks: Love (Yêu), Affection (Thương), Longing (Mong), Hatred (Ghét) — which are the four emotions when you love somebody. And Deja Vu, a unique, exclusive drink to Ẩn, is about the taste of returning memories and the feeling of the past that resonates with Ẩn's space."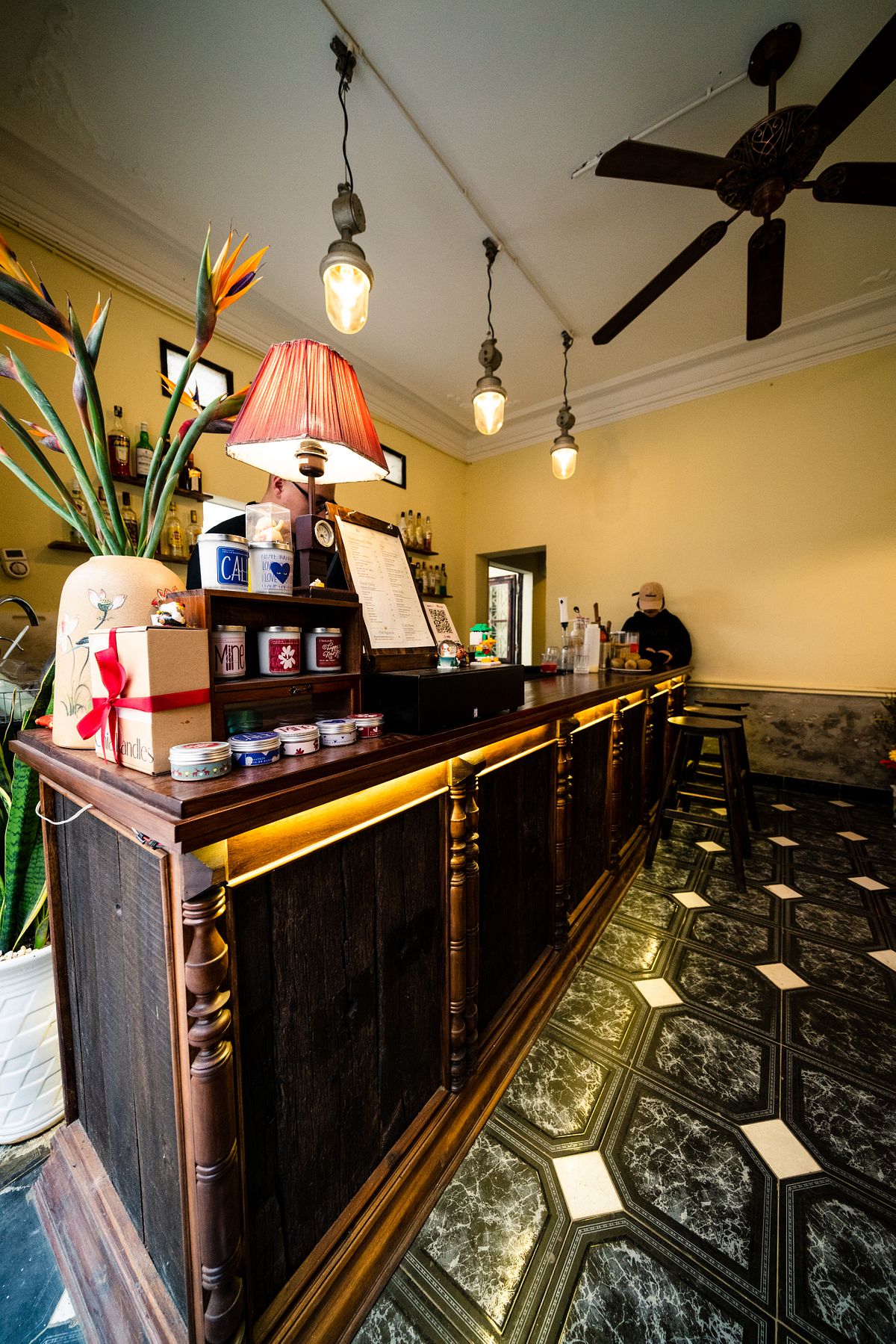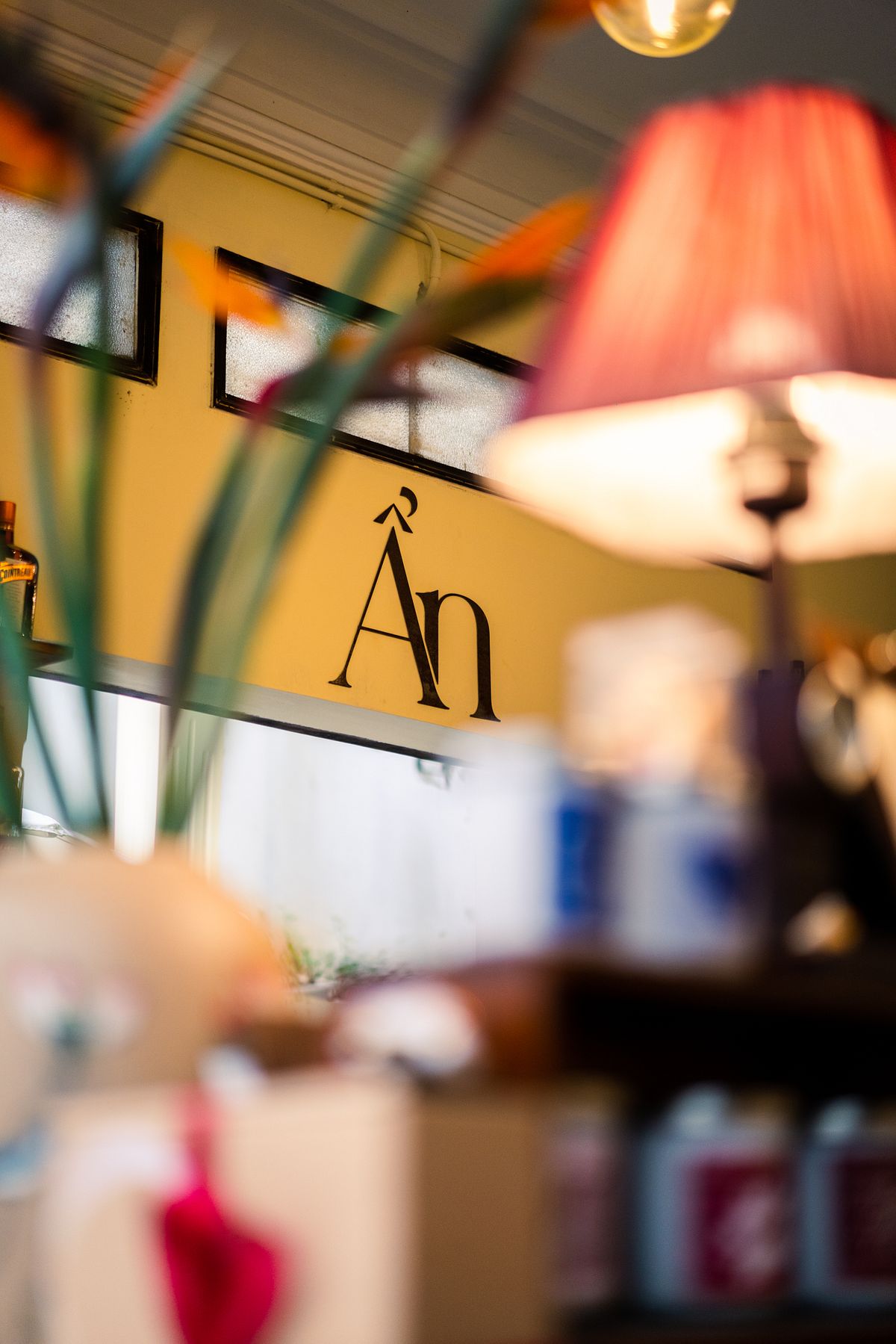 It's not just Ẩn's cocktails that evoke Wong Kar-wai's masterpiece, however. Even the name and location allude to the movie's secret meeting places — intimate alleys and rooms that heighten the characters' repressed desires.
This intimacy makes Ẩn a calming space during the day. The plants, shade, and quiet complement the simple coffee menu, and it would be easy to spend hours working at a private table while admiring the serene backdrop.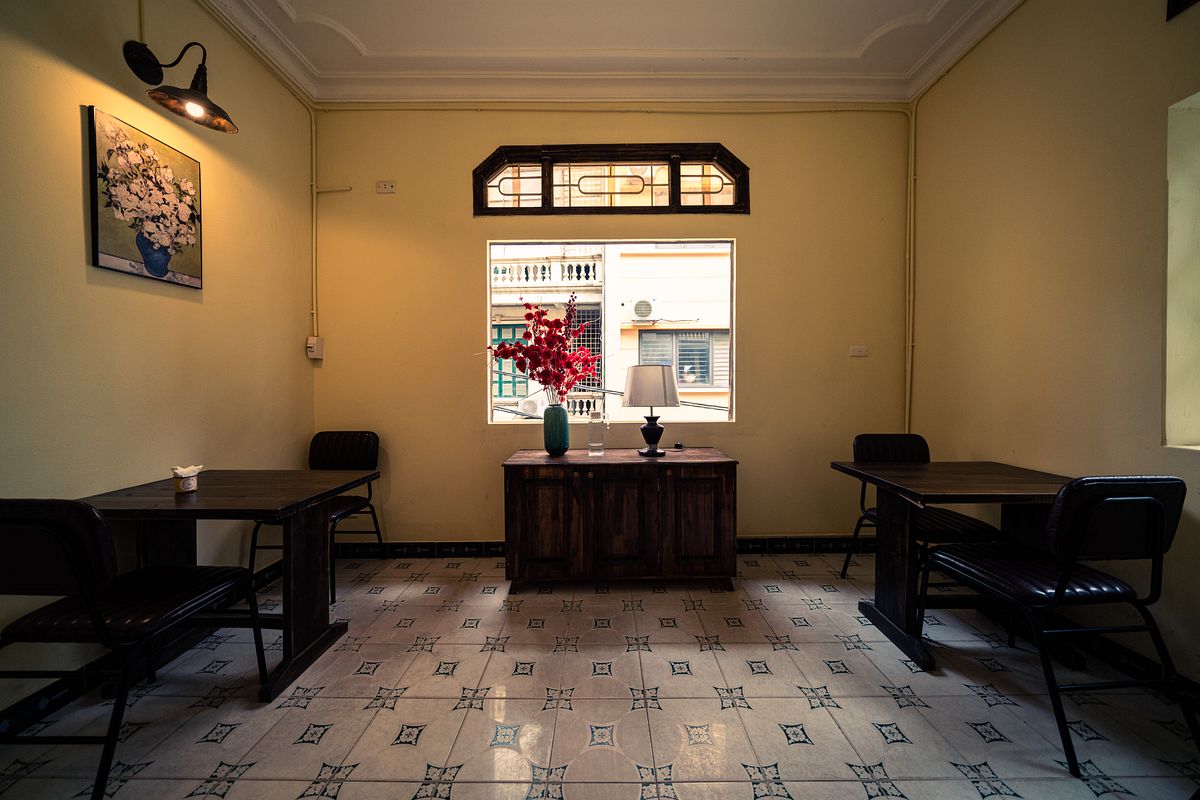 When night hits and the cocktail menu comes out, Ẩn transforms into a moody "hideaway" that draws you inside. Faint table lamps pierce the darkness as headlights slip through the plants, casting moving, refracted shadows over the garden. A shrine glows red in a dark corner beside the bar, and all the roaring chaos of the city melts away like a half-remembered dream.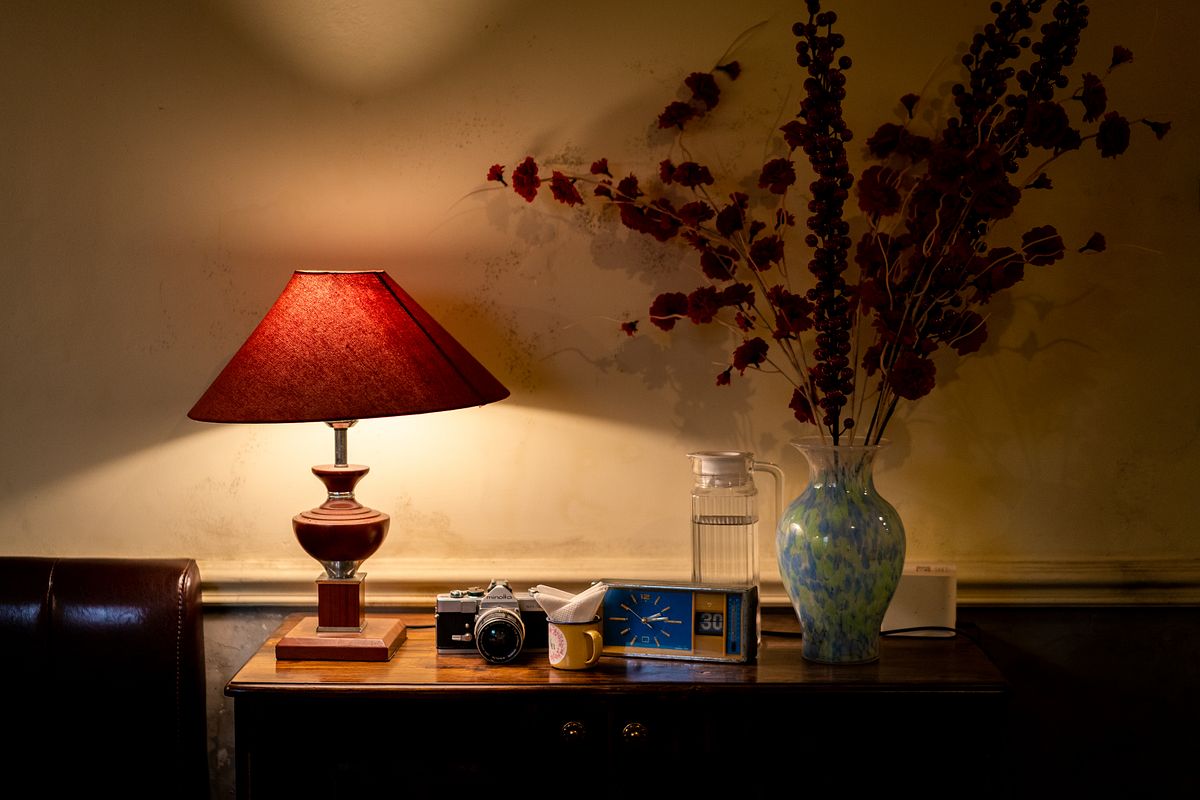 The further into Ẩn you go, the more nooks you find, and the more you feel tucked away in an alcove within a hideout within a maze of secluded alleyways.
Hiền talks of Ẩn being "beautiful under the rain" like a hidden garden and of being able to arrange special seats for you when you come in alone. She knows how to set a tone and succeeds in making this space — so subtly crafted in her own image — feel like it was made just for you.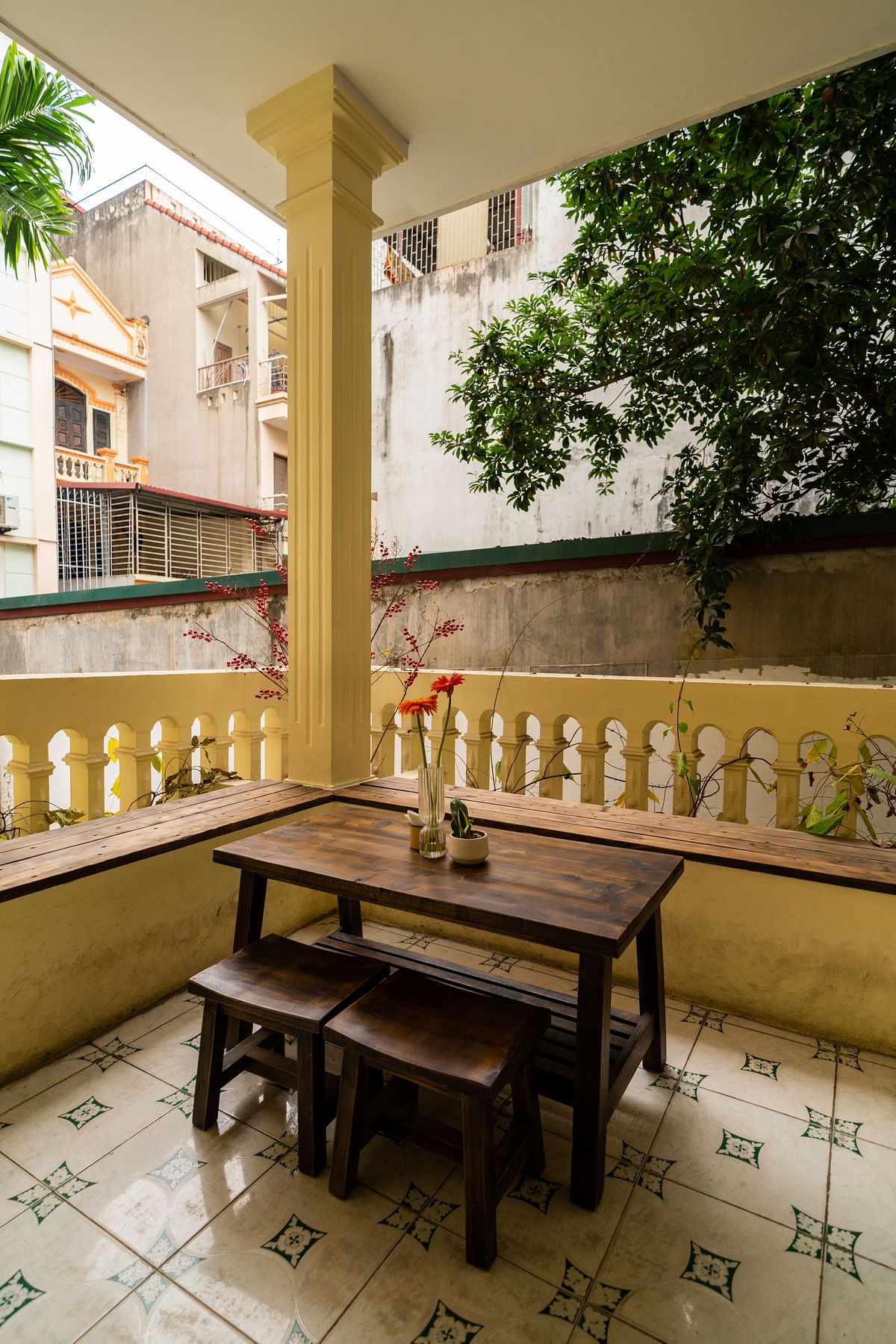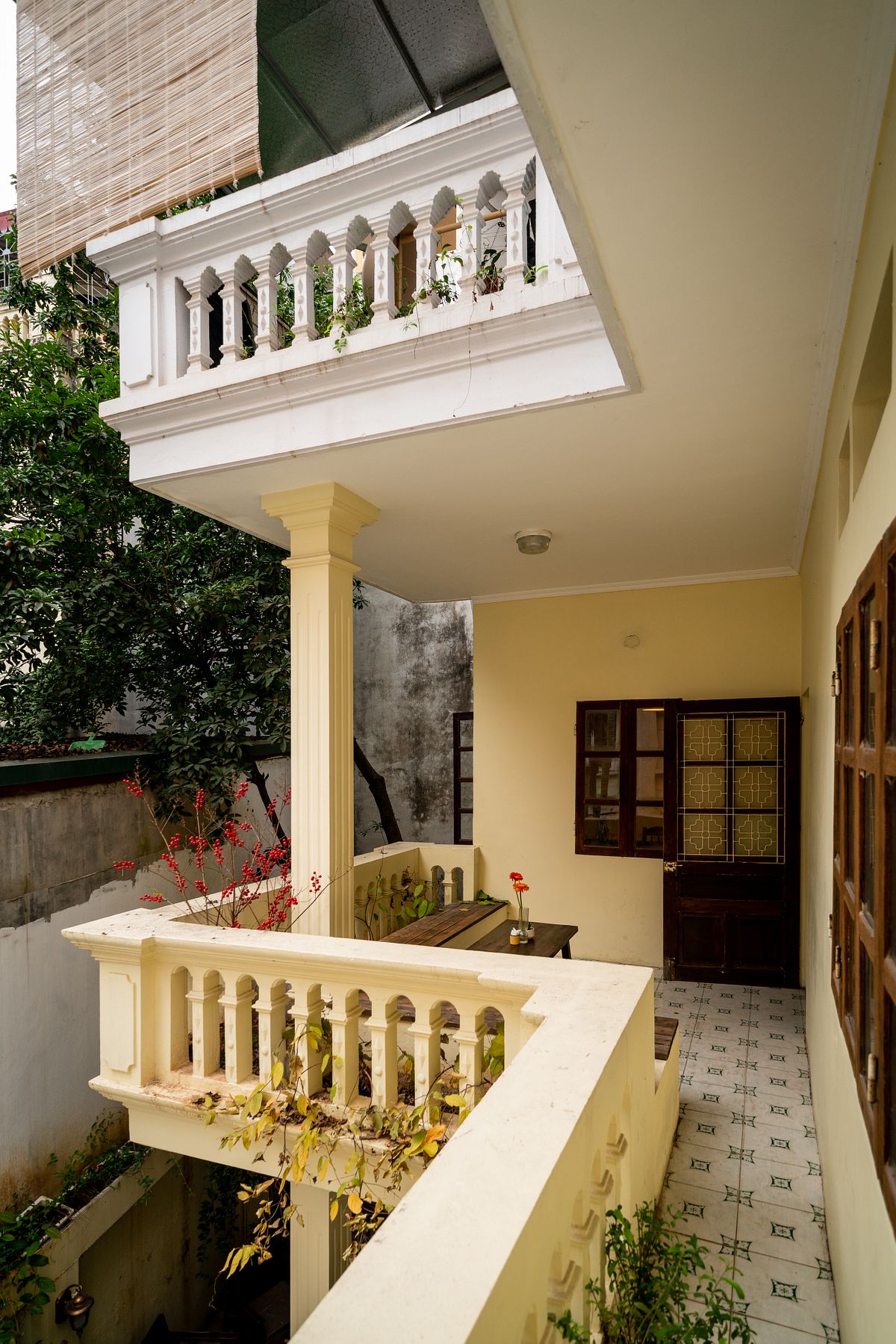 "When I first opened the bar, I wanted it to be a part of myself," says Hiền. "From the location (in an alley) to the name Ẩn, which means 'hiding.' My message is: Our comfy hideaway is for us to meet, come and play."
Hiền's entreaty to come and play is important because, despite its reserved atmosphere, Ẩn is not only for people seeking solitude. I sat in the garden with a small group of friends, and we had great fun sharing a variety of cocktails between us.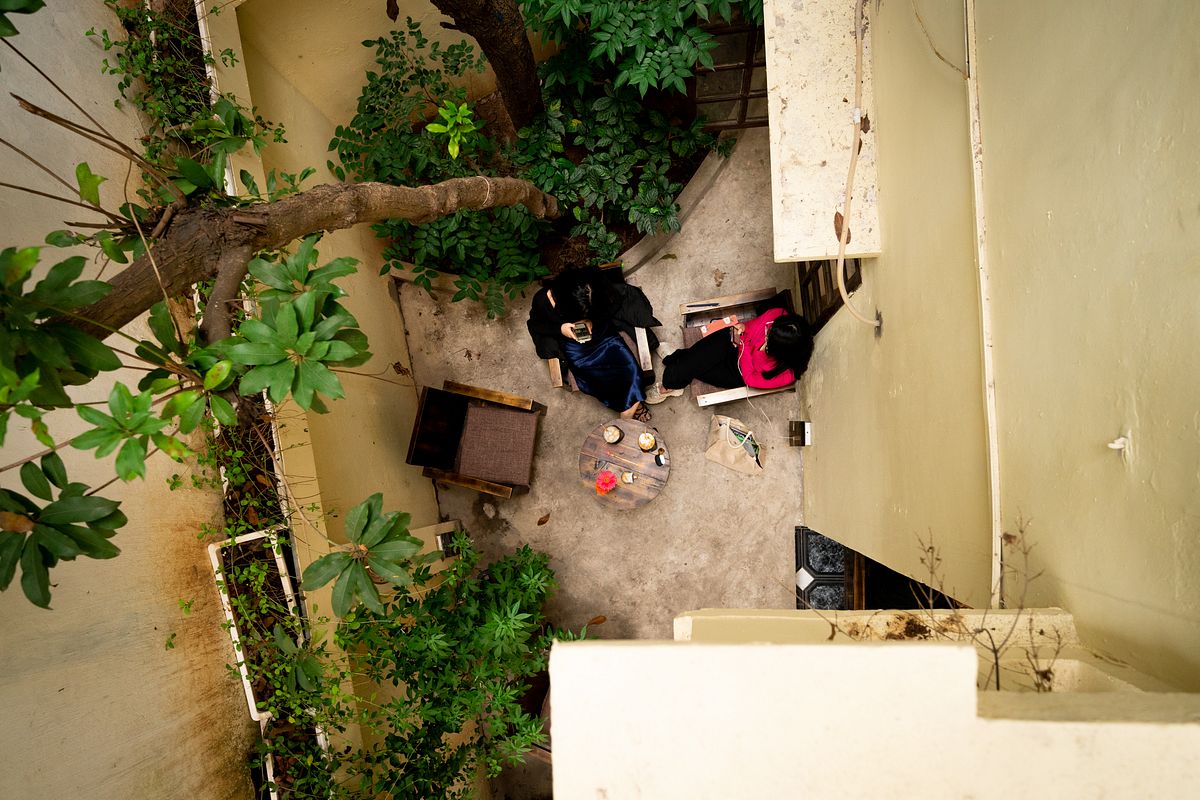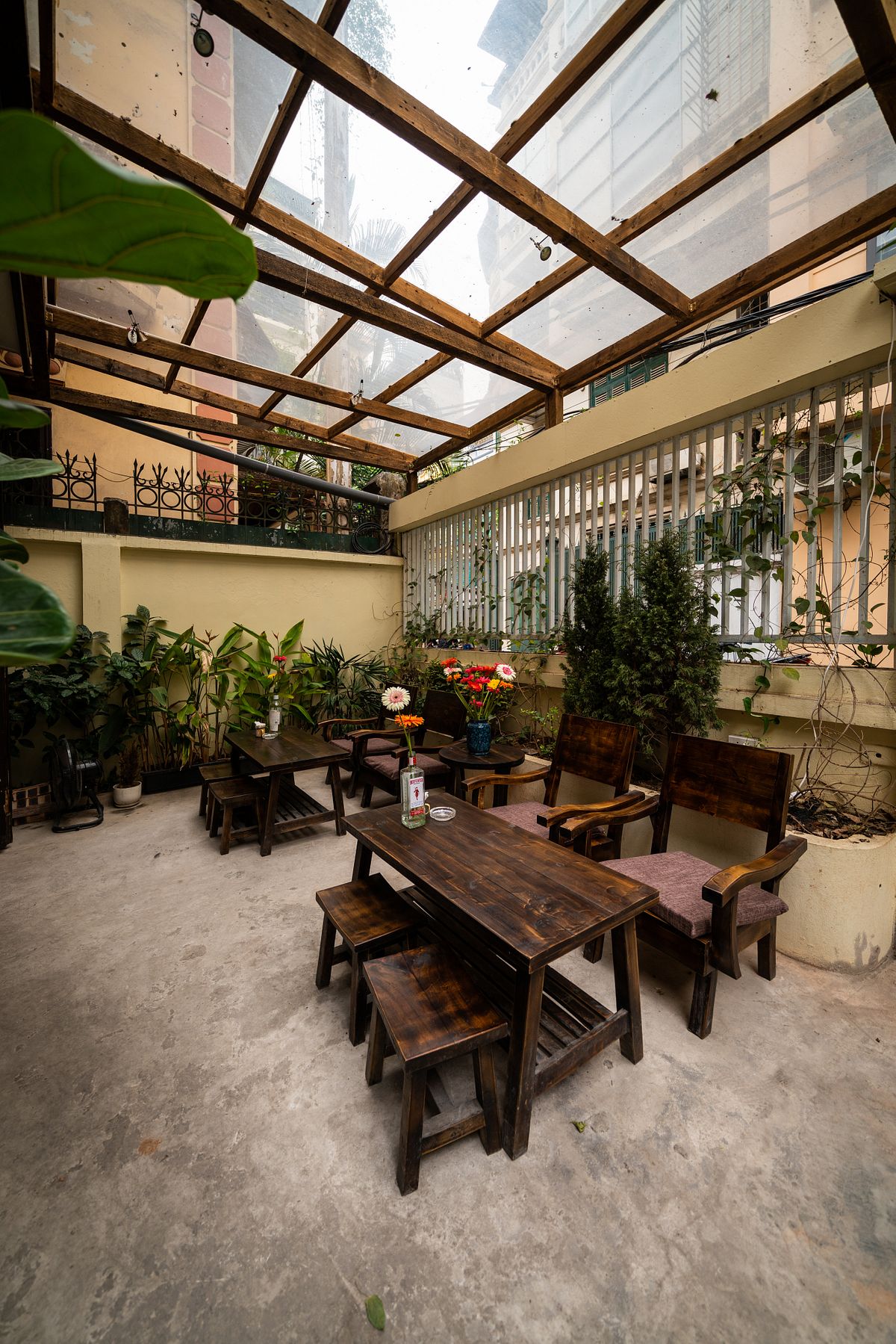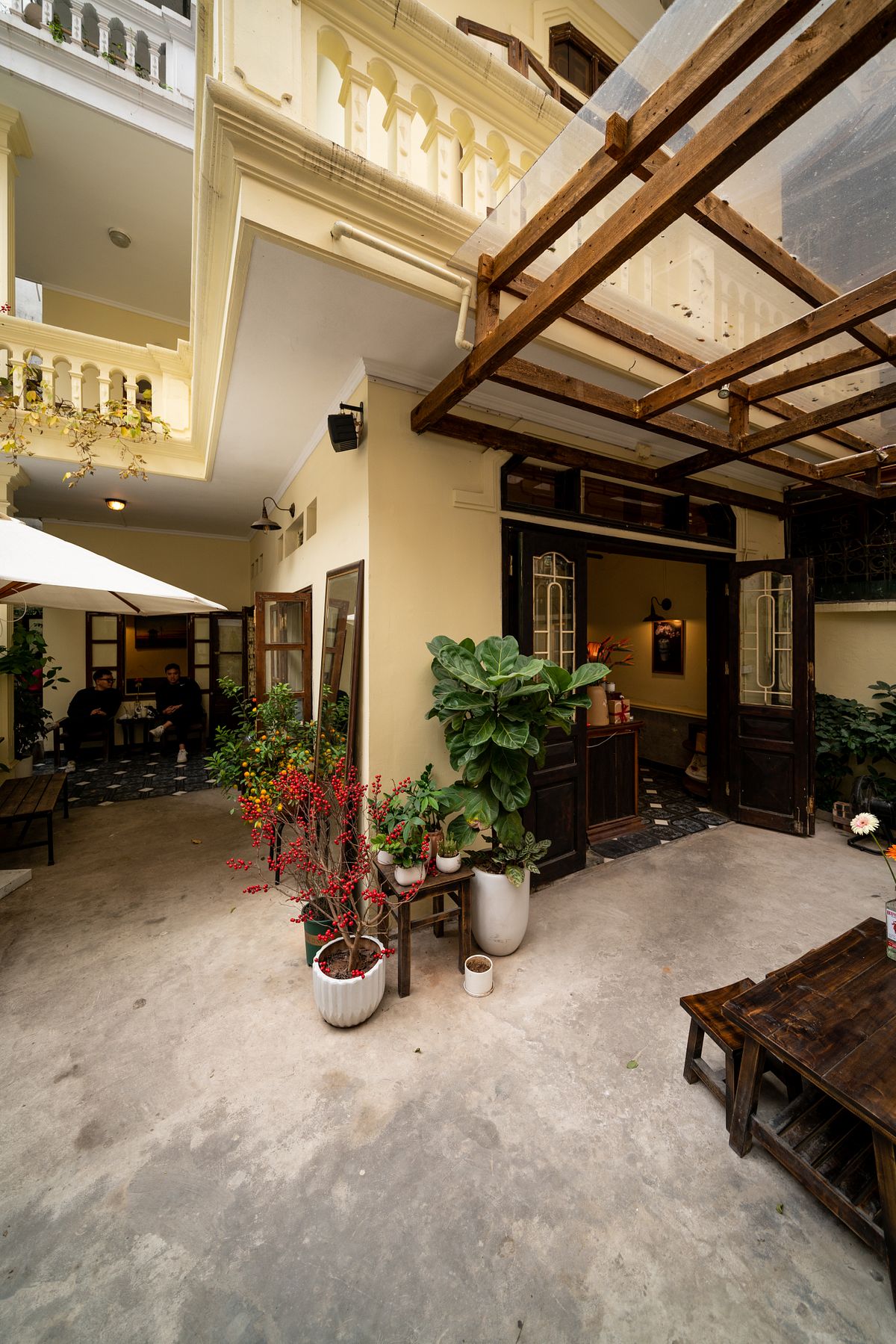 Each signature drink goes down as easily as its corresponding emotion suggests, with a strong emphasis on texture and presentation. With the possible exception of Hatred, which is as thick and dark as its namesake, the drinks are light enough for people to try several in one sitting. There is also a list of classic cocktails with more kick than those on the specials menu.
As my friends and I talked into the night, I realized that Hiền's cocktails had worked as intended. The signature drinks encouraged us to share stories and opinions on their correlating emotions, rekindling old feelings and memories in a space that felt like our own private hideaway. We might not have been in the mood for love, but we loved the mood, and we left Ẩn a little closer and a lot merrier than we'd entered it.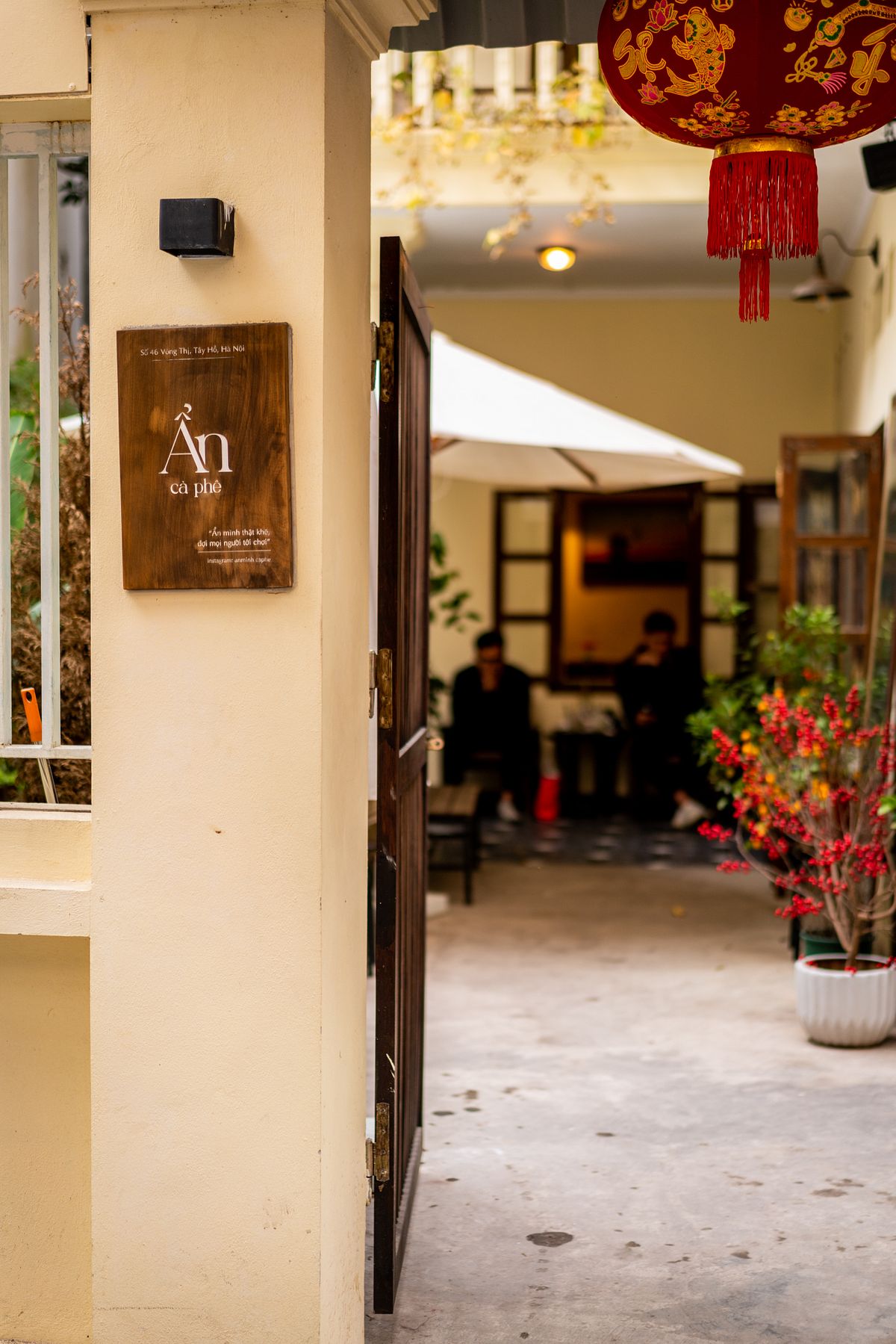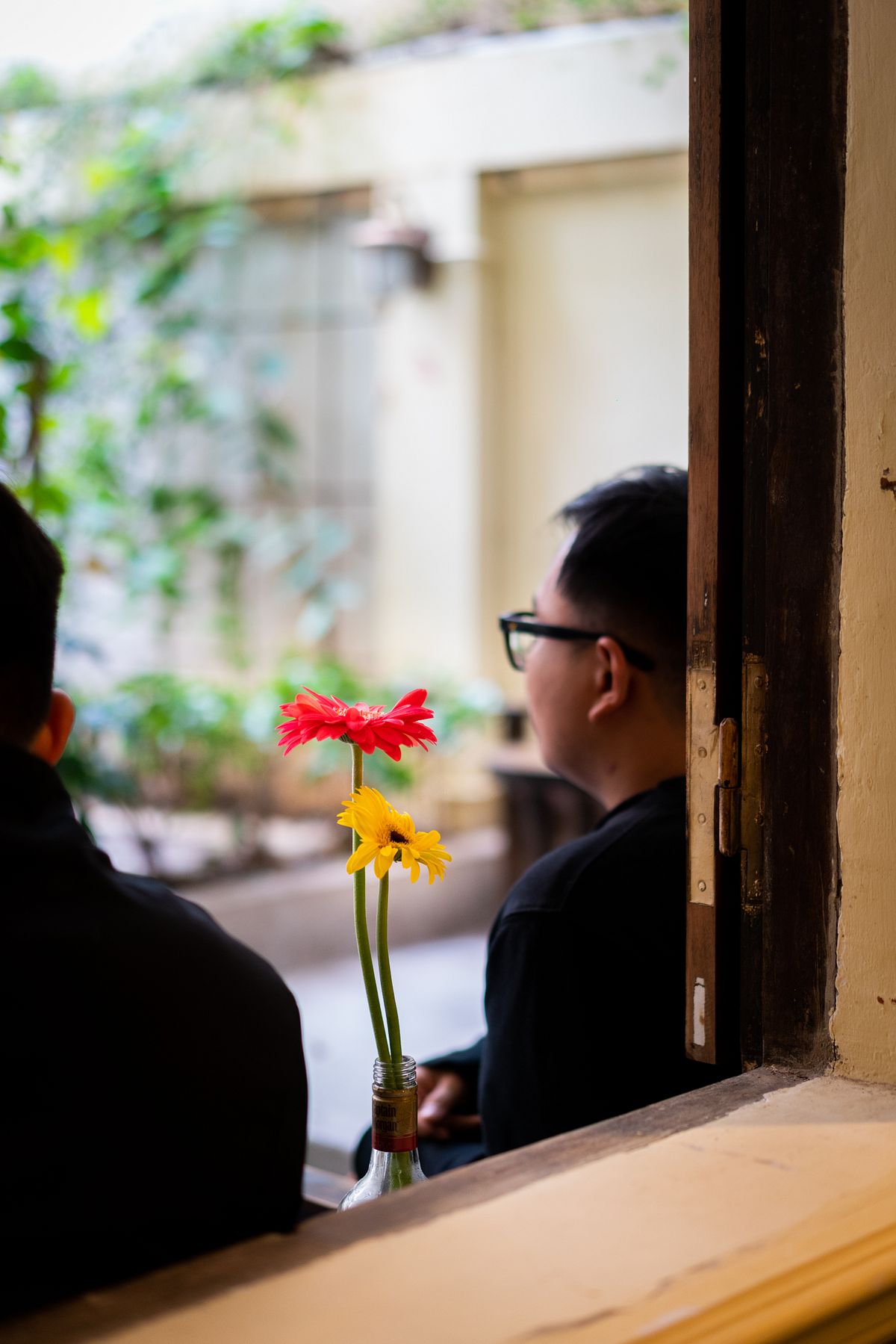 Ẩn Cà Phê serves coffee from 8am to 6pm and cocktails from 6pm to 12am.
To sum up:
Taste: 4/5
Price: 4/5
Atmosphere: 4.5/5
Friendliness: 4/5
Location: 4.5/5
Oliver describes bún chả as "wet burgers" and burgers as "dry bún chả."
Ẩn Cà Phê
46 Võng Thị, Tây Hồ District, Hanoi