Lục Xì is a reportage written by Vũ Trọng Phụng in the first volume of Tương Lai newspaper in 1937. In the series, Phụng describes his experiences visiting the dispensary (nhà lục xì) where prostitutes with sexually transmitted diseases (STDs) were being treated. During a week of visits, he noted his interactions and conducted interviews with responsible officers and specialists.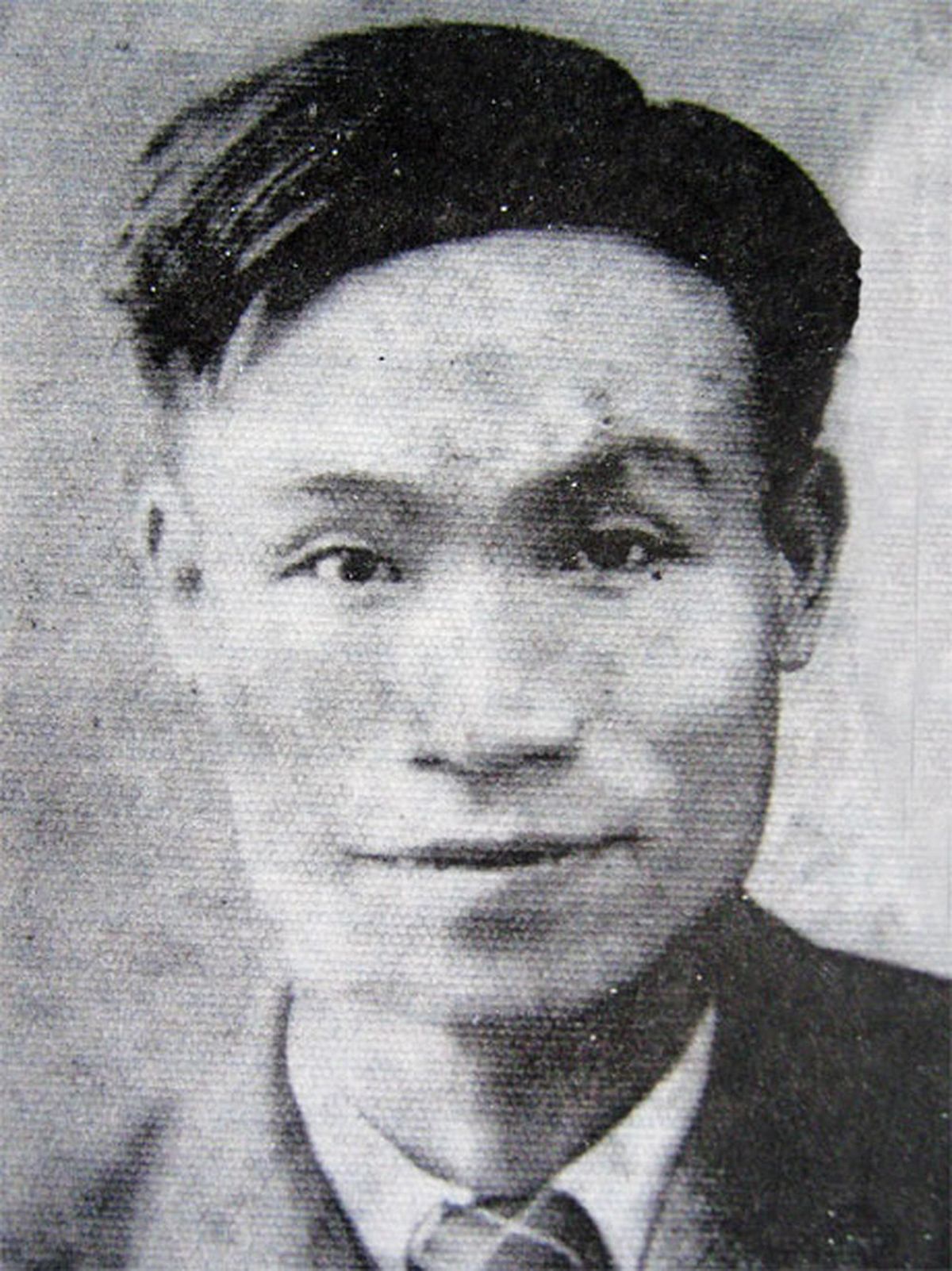 Vũ Trọng Phụng was a Hanoian journalist who lived from 1912 until 1939, during the French colonial period. Phụng, one of the most popular writers of the age, published works that spanned genres including short stories, drama, novels and reportages. His reportage Kỹ Nghệ Lấy Tây (The Art of Marrying Europeans) and his novels Số Đỏ (Dumb Luck) and Làm Đĩ are amongst his most influential works, receiving praise in Vietnam and abroad via translations.
Prostitution was legalized in 1929 during the French colonial period. Poor administrative management of the trade resulted in widespread STDs while traditional Vietnamese society took issue with the morality of sex work. It, therefore, became a popular topic in national newspapers at the time. Dispensaries only opened their doors to those in need of STD treatment, which led them to be considered taboo. However, after several attempts, Phụng managed to get permission to enter and thus pen his reportage, Lục Xì.
A scandalous reportage that grew on us
Despite the controversies it aroused at the time of its publication, Lục Xì became a timeless piece of writing thanks to its unique approach to prostitution and STDs. It contains surprisingly humane and progressive views on the subject nearly 100 years ago. The perspectives and theories on prostitutes it offers and the policies it suggested remain relevant to readers today.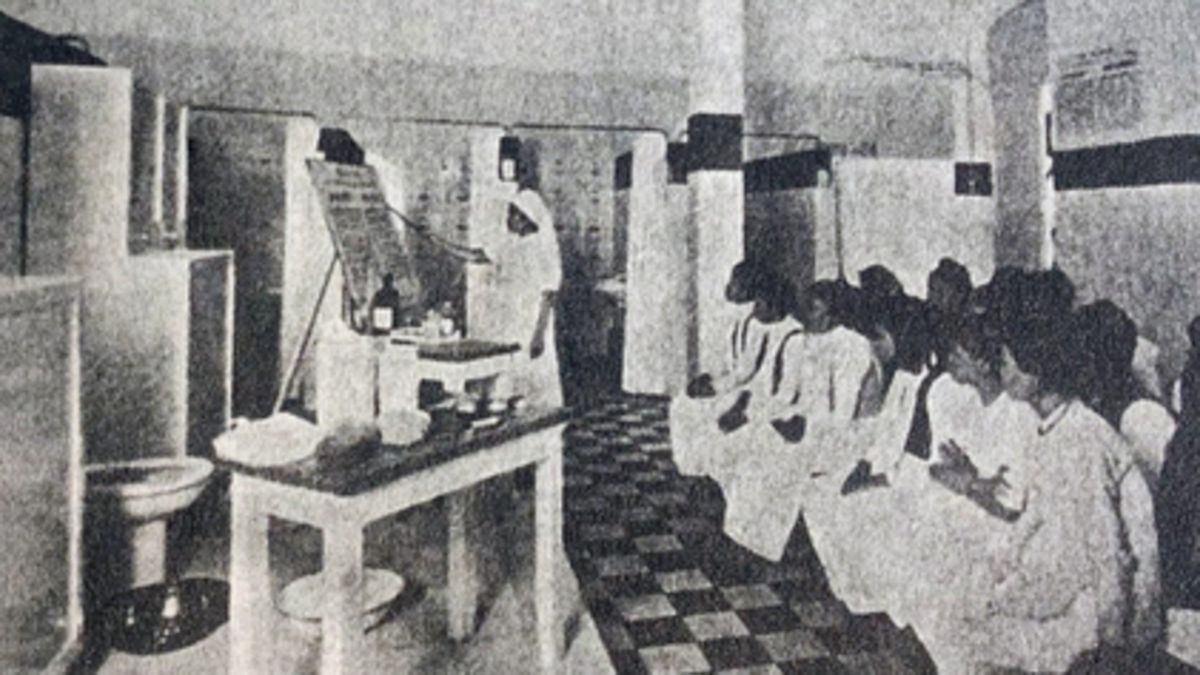 The literary community at the time expressed mixed feelings about the work. In a 1937 Ngày Nay newspaper article Nhất Chi Mai, a pen name of Thế Lữ, harshly attacked Vũ Trọng Phụng and Lục Xì for it being overly erotic and offensive: "Reading Vũ Trọng Phụng's literature, to be honest, I could never see any glimpse of hope or a positive attitude. After reading it, we only see this world as hell and everywhere around us, there are killers, prostitutes, vulgarity — a wretched world." He added that Vũ Trọng Phụng is "a writer who looks at the world via 'black' glasses, with a dark mind and also a dark writing style."
While some shared Thế Lữ's censure in condemning Phụng's writings as "filthy," "dark" and "sexually arousing," others sided with Phụng's blunt view on bitter truths. The debates did not seem to end with Vũ Trọng Phụng's death in 1939.
Even though Lục Xì was severely criticized by both contemporary writers and the public at large when it was first published, a century later, it is seen as a benchmark for its genre and Vũ Trọng Phụng is regarded as the "king of reportage writing of the northern land." Perhaps, a changing perspective as our society makes progress has contributed to such a difference in reception.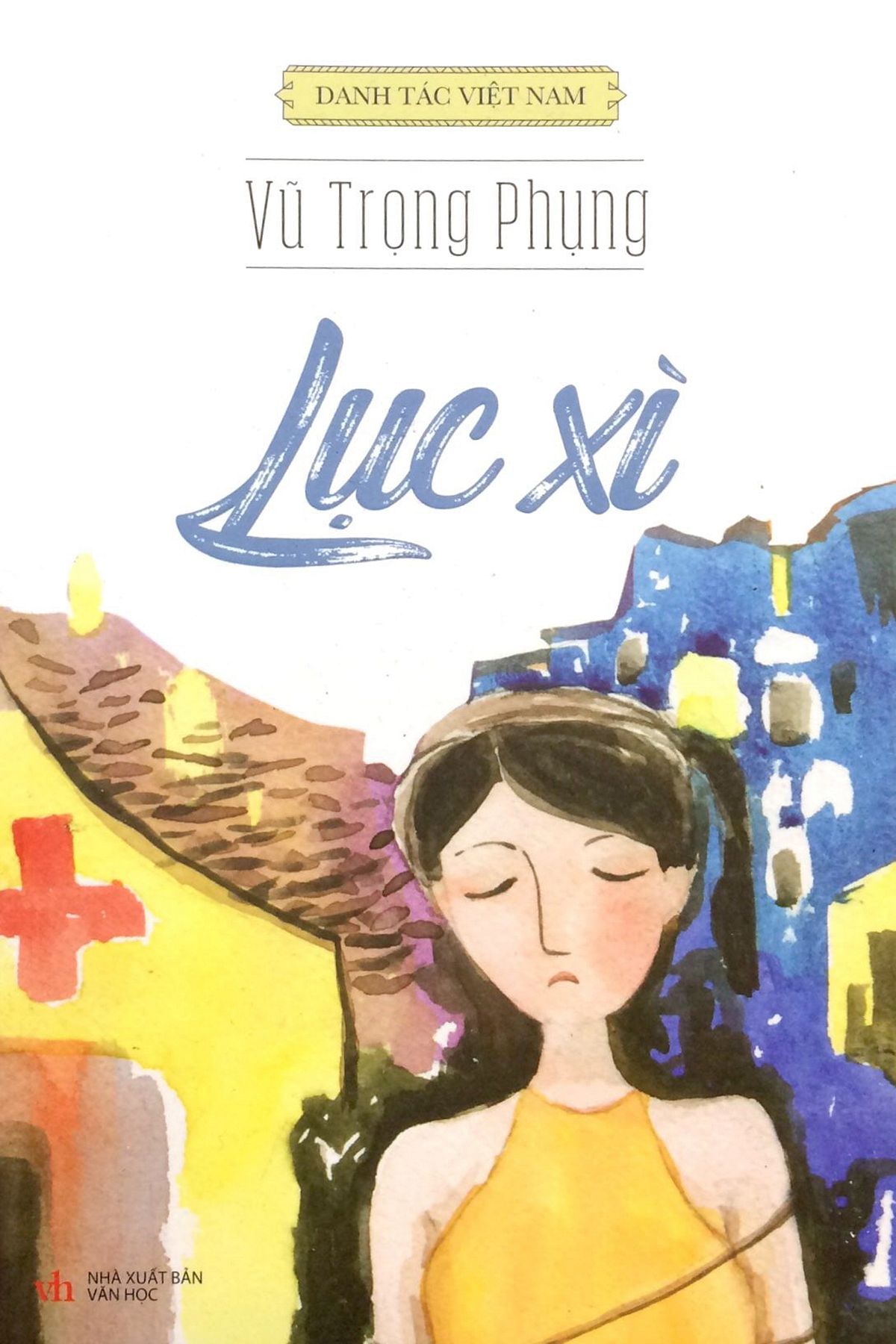 Hoàng Thiếu Sơn, in his introduction to the first book edition of Lục Xì published in 1997, praised the work as a standard for the genre: "This reportage should be read as a scientific text rather than a literary one. This, however, doesn't mean that we should completely exclude it from our literary heritage, but rather be appropriately proud to have a creative non-fiction work and not just purely novels. Vũ Trọng Phụng provided us with a paragon of a literary work that serves societal and scientific purposes via the writing of Lục Xì."
One can approach via various angles to examine Lục Xì and I aim to explore, via Phụng's recorded experiences, his philosophies and historical theories, how the work debunks social taboos regarding prostitutes in general and prostitutes who contracted STDs.
A nuanced perspective on the typically pitied
Vũ Trọng Phụng was not the only writer to examine prostitution and STDs at the time. "Hà Nội về đêm" along with "Hà Nội lầm than" were widely read newspaper features by respected journalists of the era. But both works failed to change people's attitudes about prostitution because their authors viewed prostitutes as low-class victims deserving nothing but sympathy. Such thinking reflected the commonly held opinions of wider society.
"Hà Nội ban đêm" and "Phóng sự về mãi dâm Hà Nội" written by Tràng Khang and Việt Sinh in Phong Hóa newspaper in 1933, for example, aimed to shed light on "the misery and grief of those [prostitutes] who are disdained by the whole society, but they, in fact, deserve our sympathy." The authors expressed great compassion towards these "night girls" because they were commodified by men and disregarded by society.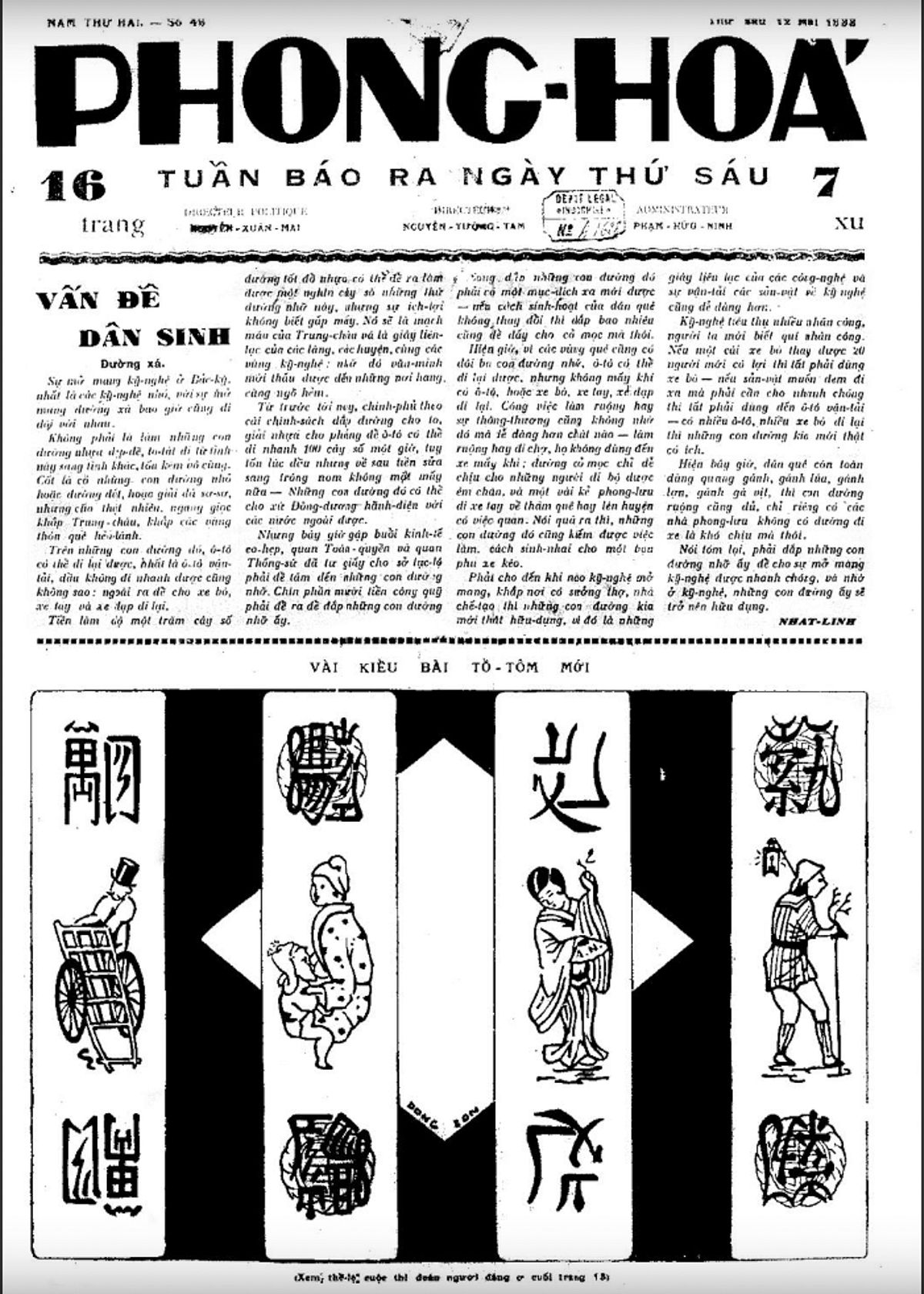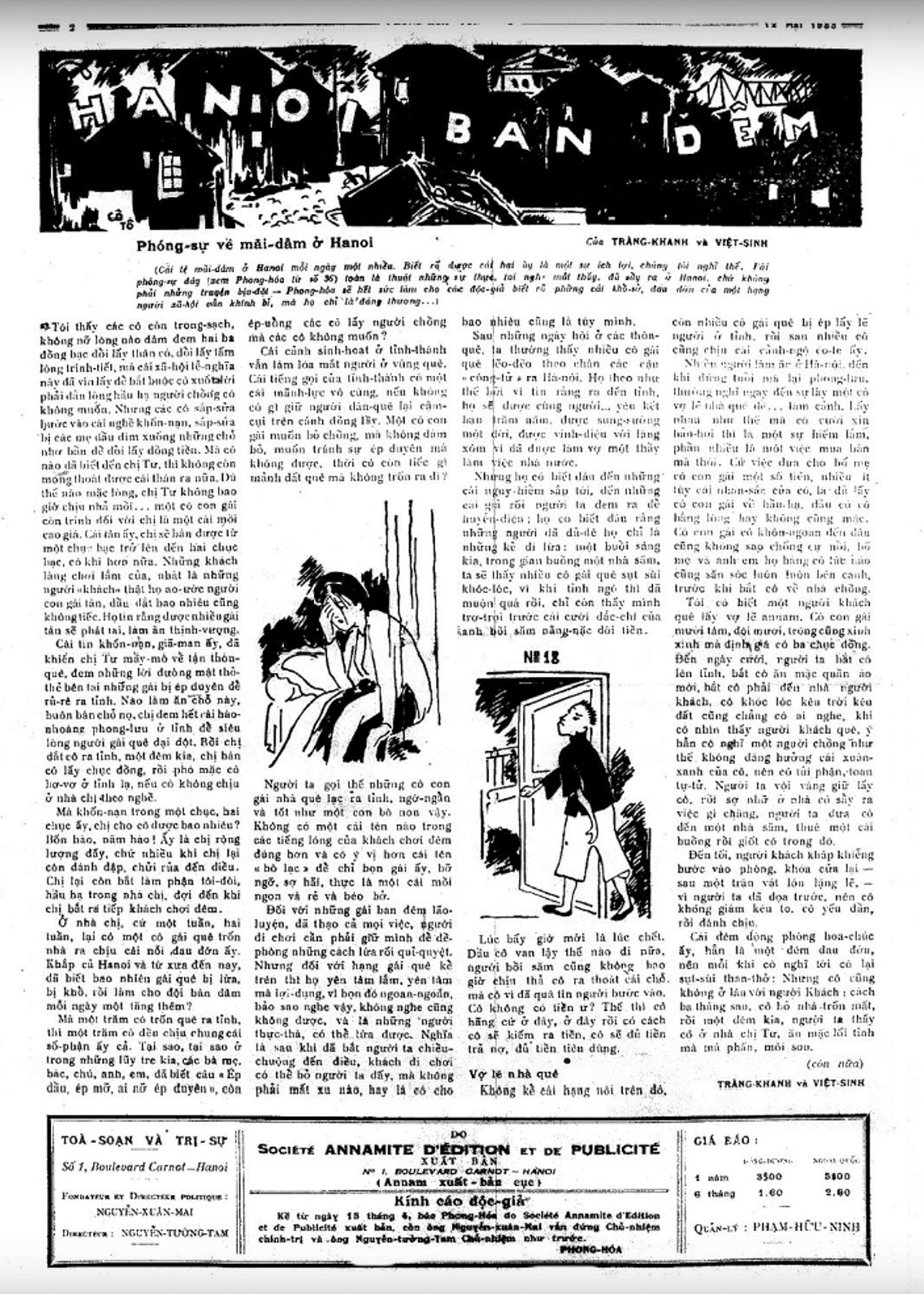 Trọng Lang's "Hà Nội lầm than," released the following year, provided the same perspectives and emphasis on sympathy. However, different from the dreary portrait in "Hà nội ban đêm," it offers readers an image of broken beauty. Trọng Lang described a prostitute who served him one night as having "ruined" beauty. All the writings share a repetition of the words "sympathy," "pity," "shame," "disregard," "misery" and "grief" when describing the prostitutes. While the authors had positive intentions, they merely approached the subject from the same mindset as the society they were attempting to change.
Phụng, meanwhile, offered a new way of talking about these women that separated them from their occupation and treated them as humans. In addition to sympathy, he approached the subject with a mix of abhorrence and empathy. He did not just present prostitutes as pitiable victims, but as individual people deserving not only commiseration and sympathy but also respect and understanding.
"Those depraved women all have various facets to them: a carefreeness, a hunger to live, an overconfidence. [Looking at them] you'll feel what I felt, you'll feel uneasy, not knowing that these mixed feelings are sympathy or abhorrence," Phụng writes early on in the work. This expression of honesty is unique because many journalists of the time only claimed to feel comfortable around prostitutes. In sharing this controversial feeling when attempting to debunk taboos regarding prostitutes and prostitution, the entire work becomes more nuanced and honest and thus powerful.
"Those depraved women all have various facets to them: a carefreeness, a hunger to live, an overconfidence. [Looking at them] you'll feel what I felt, you'll feel uneasy, not knowing that these mixed feelings are sympathy or abhorrence,"
As one reads on, one understands that Phụng is not repulsed by the prostitutes themselves, however, but by the society that victimized the women and put them in their current situations. Unlike other journalists, he refuses to relegate the prostitutes to a low social standing. In fact, he puts them above a society that, according to Phụng, was plagued by incompetent colonial governance and moral degradation. Phụng claims that these women, who were considered to be at the bottom of the social order, actually occupied a higher position above society after "sacrificing" themselves.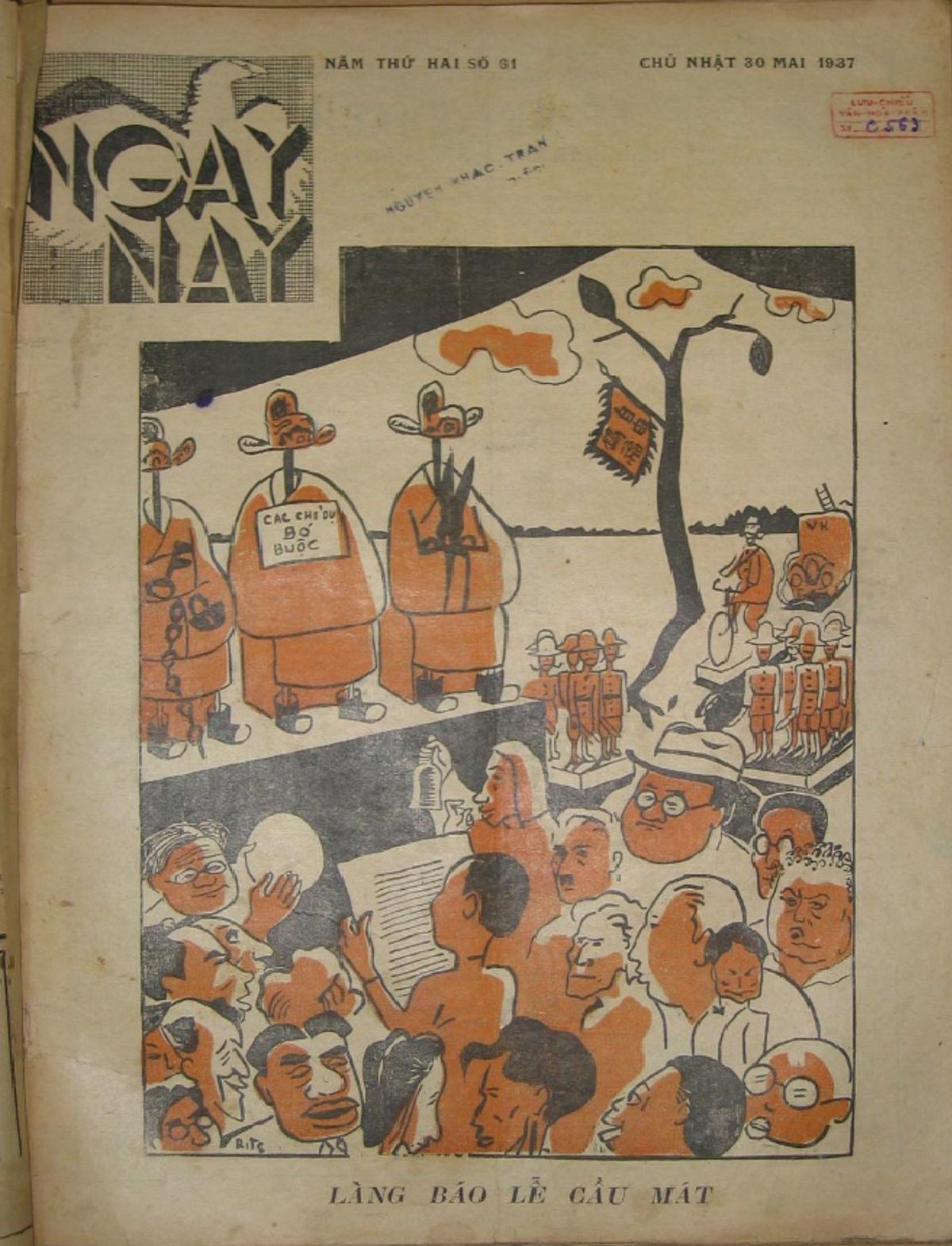 He laments: "A chaotic, unruly society that deserves both contempt and mercy. People who are driven by sexuality and starvation, to a point that social structure is messed up and social order no longer makes sense. A type of people [prostitutes] who sacrifice their lives for mores, to help reduce the amount of sexual abuse and infidelity; a heroic sacrifice that no one knows! The women who are disadvantaged in these social experiments, bearing the consequences of a gradually changing society." Phụng thus succeeds in not only bringing prostitutes out of the abyss of antipathy but also elevating them beyond a rotten society.
He goes on to emphasize that it is not only women with STDs that should be understood as having performed heroic sacrifices: "No, not only women in the Dispensary work as prostitutes. And yet, those two hundred women in this Dispensary had to bear the consequences for the whole population… Women of misery! No, the Dispensary is not a place that torments the prostitutes, the real suffocation is in those humid, stinky and filthy houses out there…" With this claim, he argues that the problem is one of society at large. Phụng achieves his explicit purpose of shifting the blame from the typically condemned prostitutes to other guilty elements of society.
Other authors did not discuss the women's senses of pride, believing that as soon as they became a part of the brothel, they gave it up. But for Phụng, the prostitutes were humans with pride at all times and only occasionally relinquished it as part of their occupation. In Lục Xì, he explains: "The women in the brothel still had their pride, although every night, they might have to sacrifice that pride around ten times or so."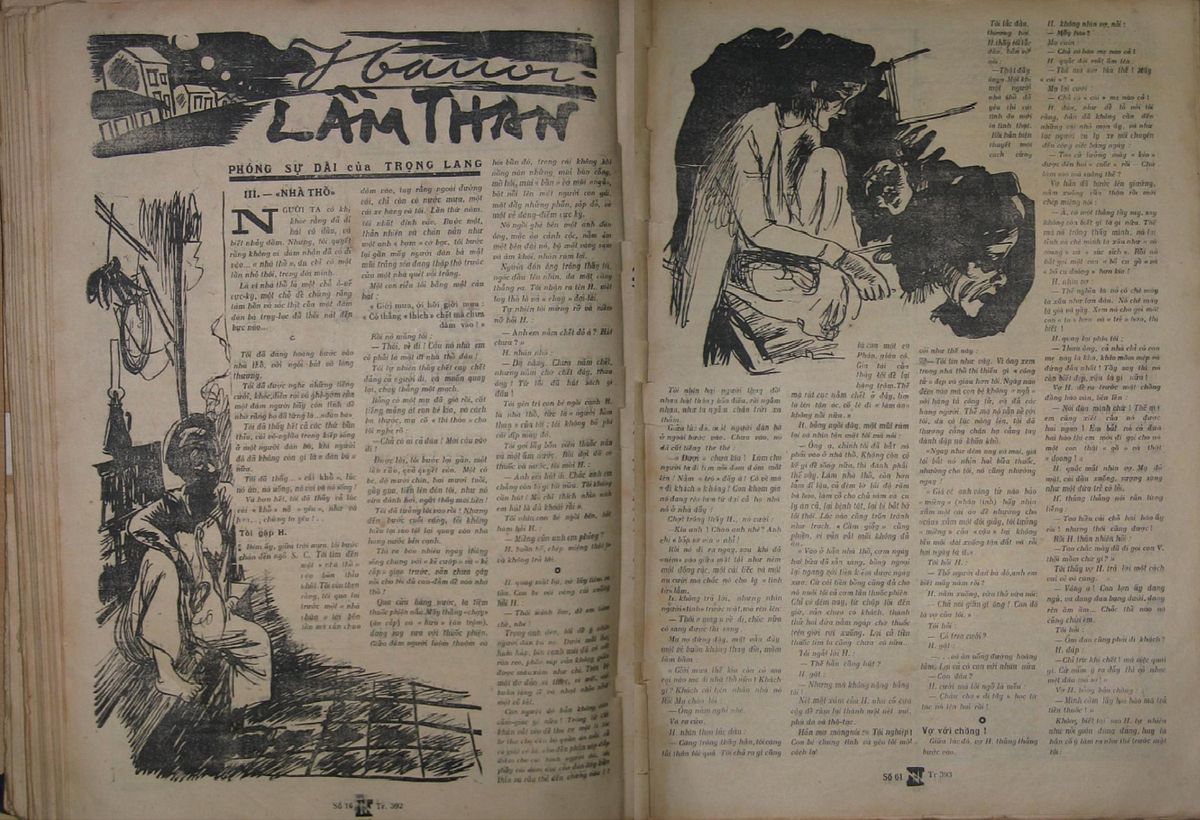 One interesting aspect of this reportage is that although Phụng managed to get into the dispensaries and interviewed a range of officials and employees, he never actually had a chance to talk with the prostitutes. One supervisor explained to him that the women refused to talk to him because his magazine referred to them as gái đĩ (whores). This angered them as they would have preferred another term. He sarcastically responded: "Maybe I should have referred to them as 'a muse' or something like that."
Nevertheless, from that moment onwards, never in the writing does Phụng refer to the women as gái đĩ. Instead, they are "women of the brothel," "women of the Dispensary" or "disciples of Bạch My" (Bạch My is the patron saint of prostitutes). This act proves how Phụng may have joked when chastised for his word use, but was sincere in his resolution to show them respect. "I took my hat off and said goodbye to the teacher. Those women of the Dispensary sit still, as I respectfully said goodbye to them and left," he writes.
A call to action
Phụng's concern for the women went beyond sympathetic descriptions of their experiences, Lục Xì called for the implementation of legal policies to improve their situations. This is what perhaps no writing before Lục Xì had been willing to do. At the end of the reportage, he addresses journalists and responsible officers directly: "If you truly want to liberate women of your country from prostitution, prepare to fight for the Sellier Law, as actively as you have always been fighting for 'Freedom.'"
The Sellier Law was a policy designed to reform prostitution as a legal occupation. It supported providing sex education at school and to sex laborers and to change the current process of detecting, capturing, isolating, and treating prostitutes with STDs at the Dispensary to reduce the associated terror and shame.
"If you truly want to liberate women of your country from prostitution, prepare to fight for the Sellier law, as actively as you have always been fighting for 'Freedom.'"
To further push for the idea, Phụng criticized the current trend of evading the issues. "When would we have true 'women' liberators'?" he asks. "Or in this a-thousand-time-of-misfortune society, there are only opportunists who view social reforms and the flattery of female eroticism — no matter if it is truthful or not — as a betrayal of civilization and morality; and instead of saving the inferior kind from sexual maniacs, they fail to realize that they have pushed these poor women, first into 'romanticism' and then into the pit of prostitution."
Who is to blame? Is it a chaotic society that left those women no other choice but to sell their defiled bodies just to barely survive while exposing themselves to high risks of contracting life-long diseases and discrimination for purported impurity? Is it the journalists and officers who never stood up for real progress by properly addressing prostitution and STDs? Or is it the fault of corrupt and inept prostitutes who did not know how to do their jobs correctly? I believe Vũ Trọng Phụng had an answer to his question but what mattered more was the future of the country, in particular its women.
In his impressively brief work, Phụng manages to dismantle the socially constructed negativity surrounding prostitutes and women in the Dispensary. What helped Phụng successfully change the discourse around these topics was not only his sharp logic and clear agenda of identifying and suggesting solutions for the problem, but also his raw emotions and the blunt expression of his feelings. What makes Lục Xì stand out is not merely its well-conducted interviews or real experiences but also its layered analysis rooted in philosophy, politics and historicism. Thus, the legacy of Lục Xì can continue to exist for more than 85 years after its publication.
Editor's note: The exerpts from Lục Xì discussed in this review were translated from Vietnamese by the writer and don't reflect the content of the English text translated by Shaun Kingsley Malarney.