Hold on to your seats, cat lovers.
Once upon a time, Madarame Kyutaro was feared by many. But one day, the stony-faced samurai whose ruthlessness earned him the nickname "Madara the Devil" found himself struggling to make ends meet and was desperate for a job.
One day, a man approached Kyutaro and offered to hire him to assassinate Tamanojo – a white cat that, according to the man, was possessing a person's soul. Kyutaro eyes filled with yen-signs and he took the gig. However, when it was time for him to finish the job, Kyutaro couldn't do it, because friends, let's face it, who could kill this adorable furball?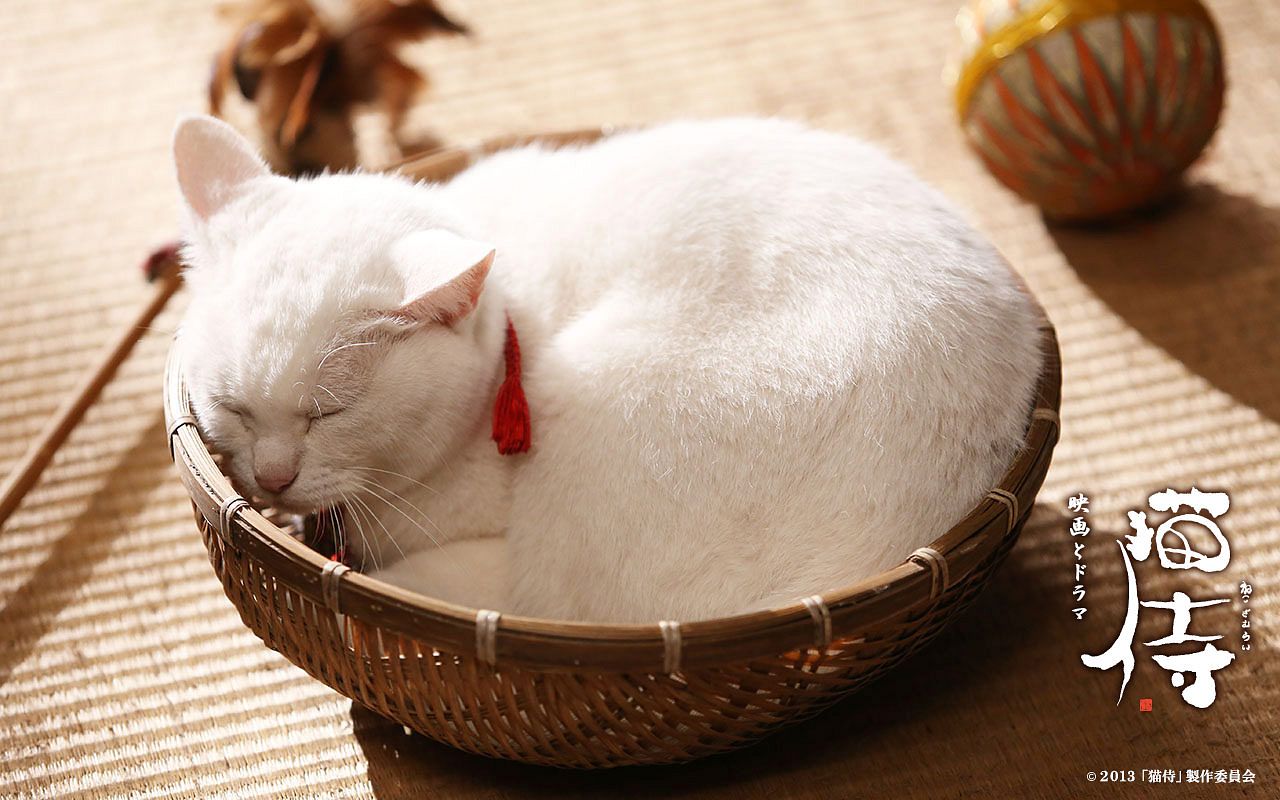 Photo via Neko Zamurai Info
Kyutaro instead stole the cat from its owner and the duo developed a goofy friendship.
That is the synopsis of Neko Zamurai ("Samurai Cat" in English), a 2013 Japanese TV mini-series directed by Yoshitaka Yamaguchi. The series quickly gained a cult following in Japan and enjoyed some internet-famous moments on Reddit and Twitter. The series was so successful that in 2014, it was made into a movie, renewed for another season in 2015, and in 2016 scored a movie prequel.
The humorless Kyutaro was portrayed by actor Kazuki Kitamura, and the beloved Tamanojo was played by three different feline thespians. The assassin-and-a-cat formula seems to have worked so well that in 2017, the team behind the series went on to create another series that shares a similar motif. Titled Neko Ninja, the show revolves around a ninja and his feline friend, who he believes to be a shapeshifted embodiment of his father.
Have a look at a scene in Neko Zamurai below:
[Photo via Gloomwire]
---

Related Articles:
---