When you think of District 2, the first thing that comes to mind is massive villas and high-end developments, fancy western-style supermarkets and upscale restaurants. But while Thao Dien may be a hub of luxury living, other parts of District 2 are not necessarily so glamorous.
In a series of photos by Zing, life beneath the Saigon Bridge is a world apart. Here, migrant workers from the Mekong Delta live in a village of makeshift houses built from discarded materials and coconut tree leaves.
Many of these families arrived in Saigon at a time when District 2 was first developing and construction work was easy to come by. While high-rise developments continue to go up all over ever-changing District 2, employment opportunities aren't what they used to be.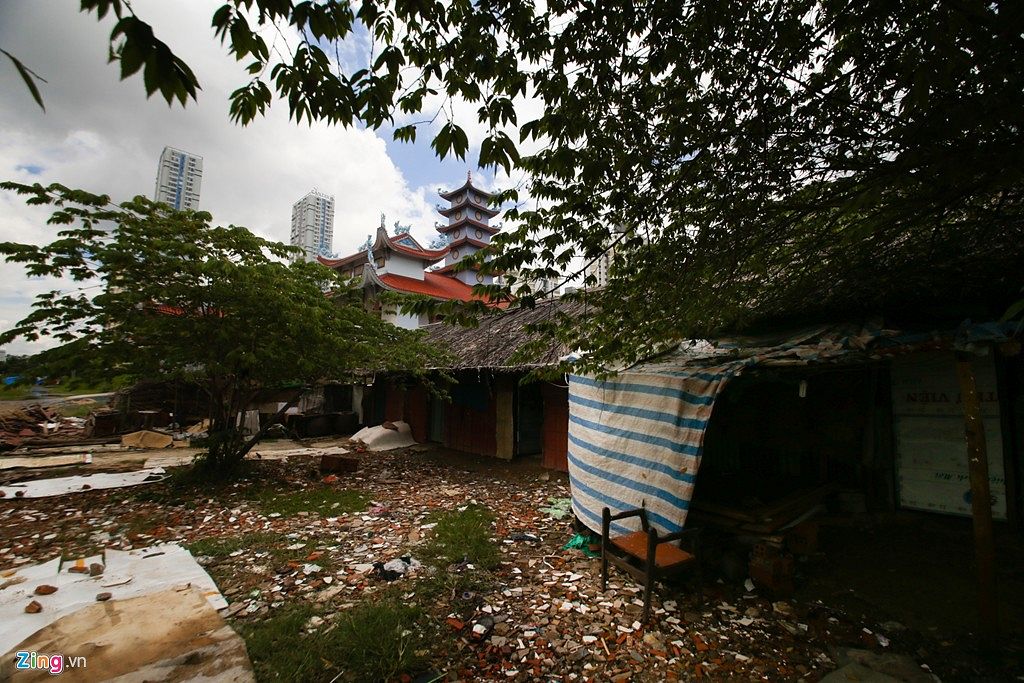 Now struggling to make ends meet, the village men often go into the city to find work, taking construction jobs in other parts of town or working as roadside vendors. At home, women cook, clean and care for their children, most of whom cannot afford to go to school.
Vo Thi Thuy Duong, a Rach Gia native, lives in the village with her husband, a motorbike repairman, and four-year-old son. The young family plans to stay in Saigon for a few years and save money before returning to the Delta.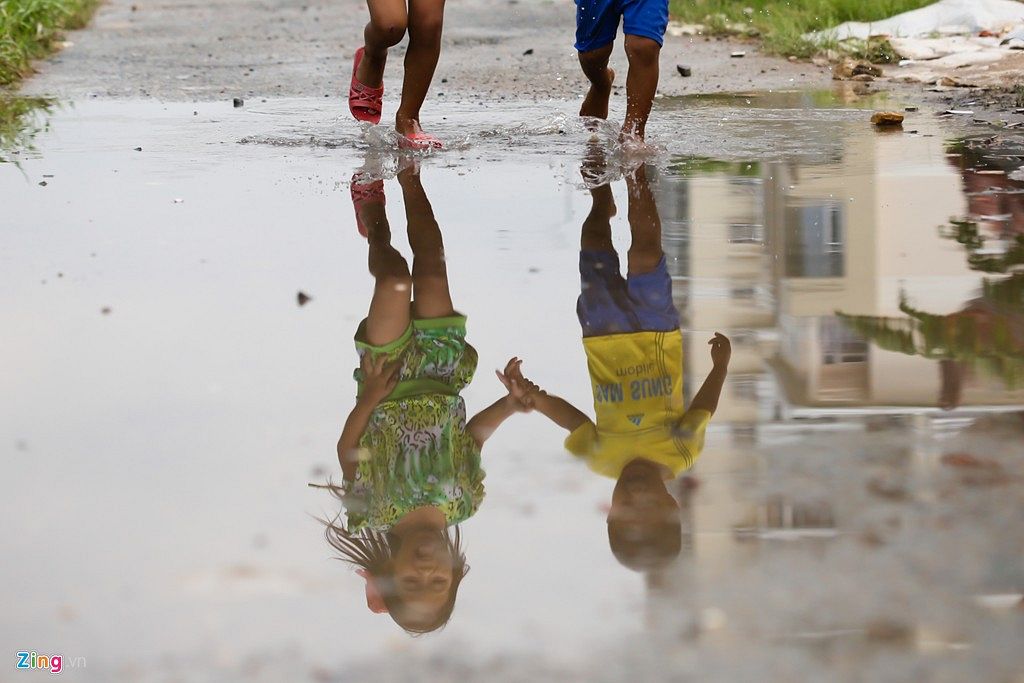 "In our hometown, farming is too difficult," she told Zing.vn. "So we had to find a way to come to Saigon for a better life."
While Duong's time in the village may be a temporary arrangement, her house – and the rest of the makeshift settlements near the Saigon Bridge – may be disappear sooner than she'd like. As the city continues to plan new developments for District 2, many families are being relocated to other areas of town.
According to locals, the compensation policy extended to those with makeshift housing is not as high as the resettlement packages offered to landowners, meaning that some have refused to relocate from this temporary village under the Saigon Bridge.