Starting from the next school year, some highschoolers in Hue might have an opportunity to learn how to cook Hue cuisine and other essential life skills.
Over the weekend, the Hue People's Committee announced that it had reached an agreement with Hai Ba Trung High School to launch a trial initiative to teach students home economics (nữ công gia chánh) beginning with the 2021–2022 school year, reports Tuoi Tre.
The decision came as a result of a meeting with Hue People's Committee Chairman Phan Ngọc Thọ with school administrators discussing life skills education at school. The meeting attendees agreed on the importance of developing extracurricular activities and life skill workshops, starting with bringing home economics back into the current study program.
"Today, career education and life skills training are less prioritized. A number of students enter adulthood with limited knowledge, affecting their life," Chairman Thọ explained to VnExpress in an interview in Vietnamese. "Bringing back home economics is an urgent matter. We aim to combine work, play and experience to keep students interested."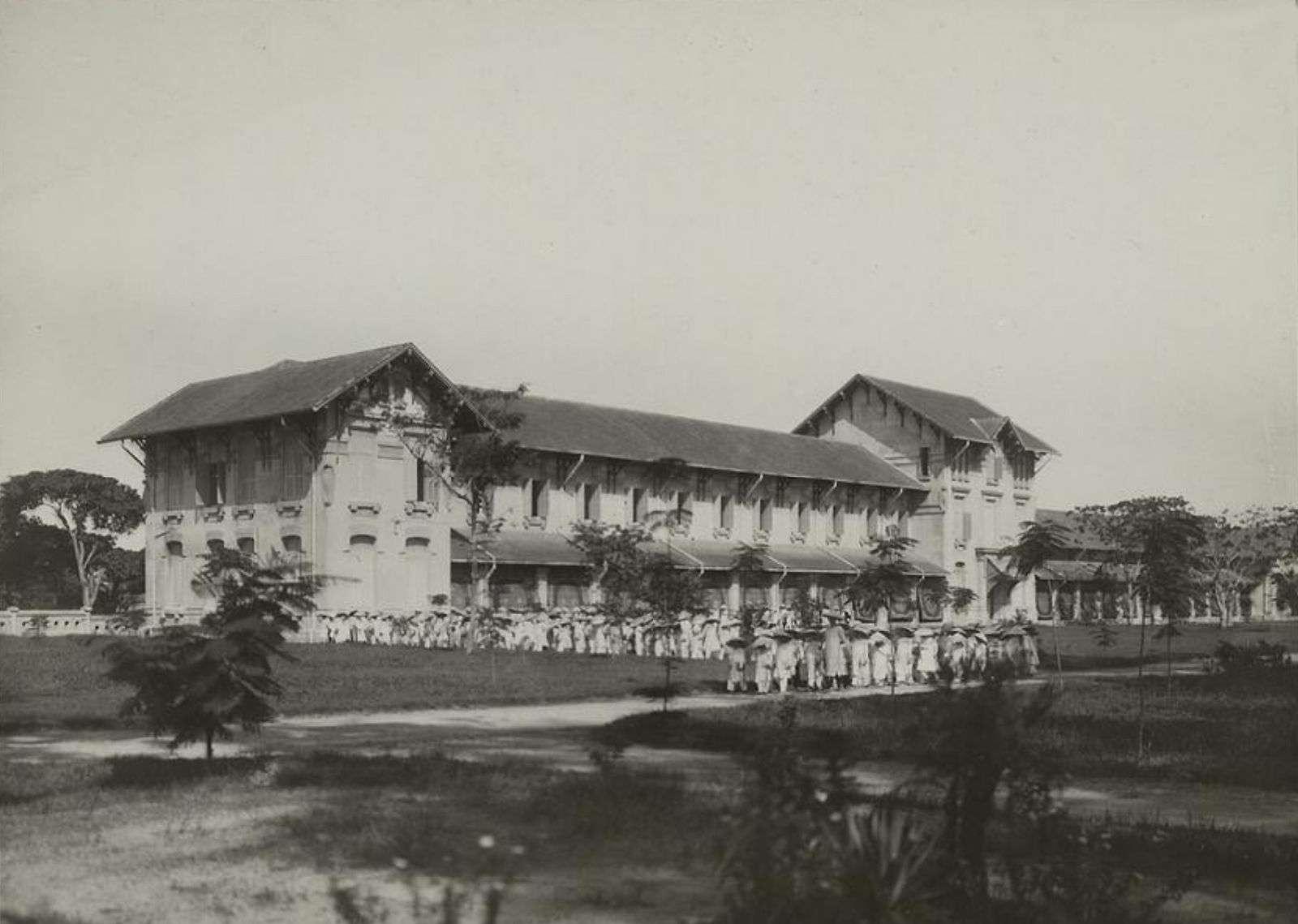 Thọ assigned the department to curate past home economics teaching plans and collaborate with specialists and culinary artisans to devise teaching materials for the trial initiative. The goal, according to Thọ, is to ensure that students graduate knowing how to cook a few basic Hue dishes, make a family meal, and have an understanding of Hue's cultural, historical, and culinary heritage.
At this stage, it's unclear how the planned content will be incorporated into the existing curriculum, be it as a full-fledged subject, a short-term course or just extracurricular sessions. The Hue People's Committee told Phap Luat recently that it's currently developing home economics content as an extracurricular club.
Chairman Thọ also confirmed that these life skills classes will be available to both male and female students, despite the name — "nữ công gia chánh" can be translated as "women's home crafts." He elucidated that apart from cooking classes, instructors will hold etiquette classes teaching students Hue manners, proper dress codes, and more.
"Some misunderstood that nữ công gia chánh is only for female students and not male ones. Life skills training is not limited to male or female," he said. "Many world-famous chefs are male. Learning how to cook and live is necessary for everyone." Should the trial prove successful, Thọ wants to expand it to other schools in the province.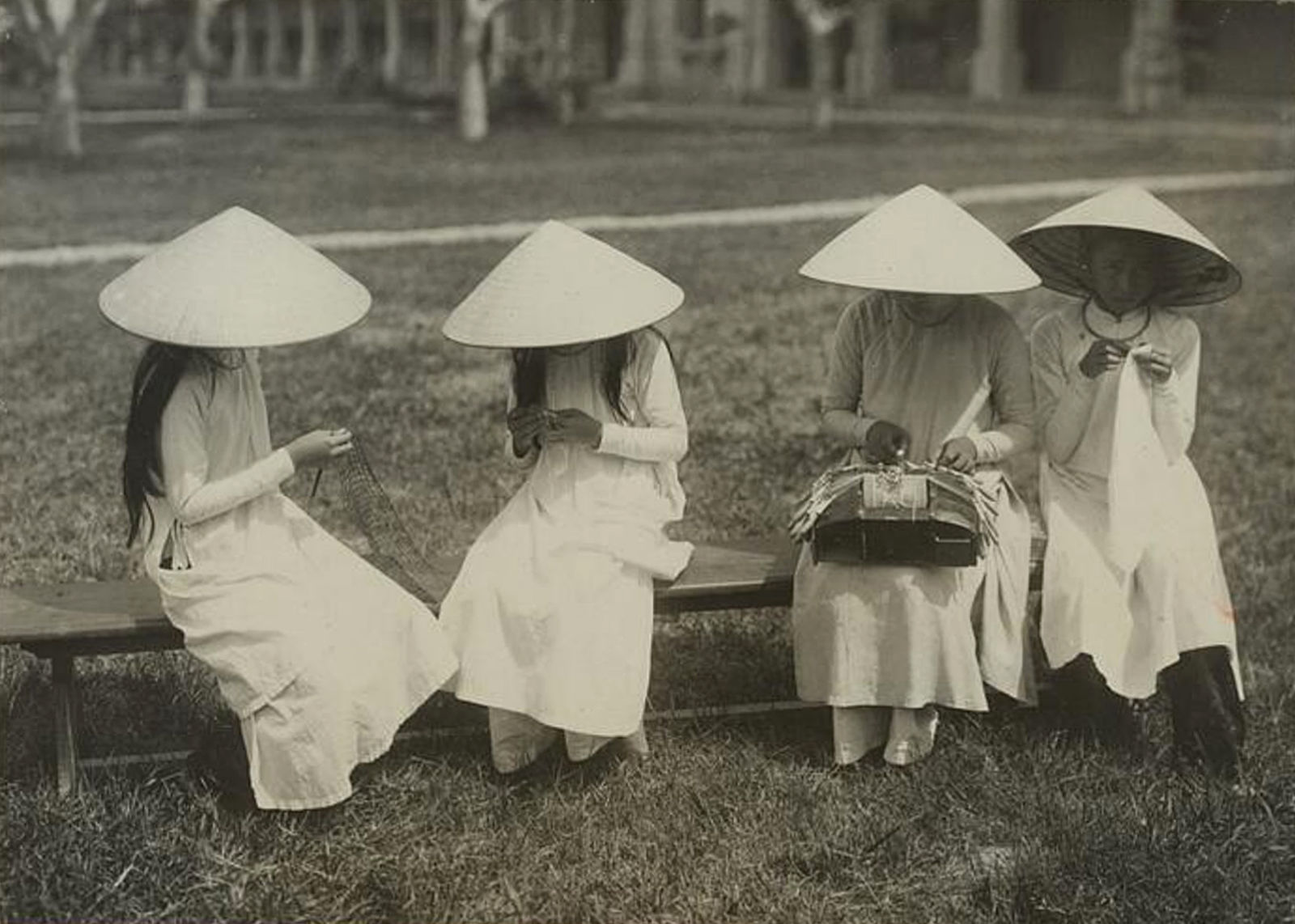 The choice to implement the pilot home economics program at Hai Ba Trung High School is not random. The school's first iteration was College Dong Khanh, the first educational institution reserved for female students in central Vietnam under French occupation. Construction on the campus began in 1917 and lasted two years.
At the beginning, it only organized primary school levels, and expanded gradually to offer classes up to high school level. In its decades in operation, Dong Khanh was the only school in the region to offer both academic and life skills classes. In addition to traditional academic fields, like math or literature, students were also taught childcare, family management, social manners and even first aid.
After reunification, the school was renamed Trung Trac High School and then later Hai Ba Trung High School in 1981. Its iconic purple áo dài uniform is among some school traditions that haven't changed over decades.
[Top photo via Flickr user Thai Hoa Tran]