Scientists announced that a turtle found in Hanoi's Dong Mo Lake is indeed a Swinhoe's softshell turtle (Rafetus swinhoei), the critically endangered species Hanoi's famed Hoan Kiem turtle belonged to.
The freshwater reptile in Dong Mo was captured on October 22, 2020 and scientists weighed, measured, implanted a tracking chip and took samples before releasing it back into its home. Last week, scientists confirmed that the new specimen is female and added that its facial markings reveal it to be the same individual that they had caught and released in the lake in 2007. It is 87 kilograms and one meter long and is reportedly strong and healthy.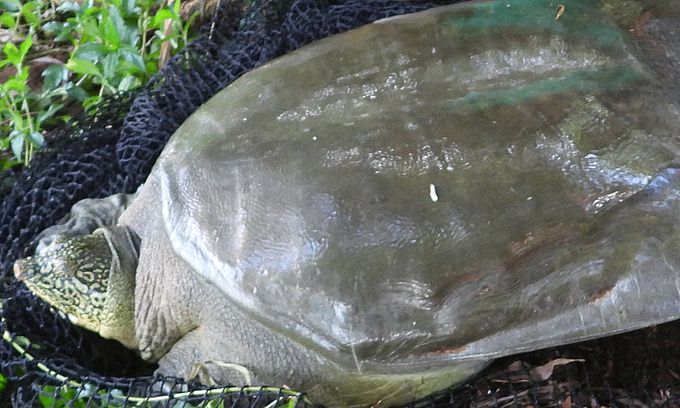 The turtle had been rumored to exist for years but this is the first time scientists were able to definitively identify it. Experts from the Asian Turtle Program (ATP) and Indo-Myanmar Conservation (IMC), the entities responsible for the research, believe that there is at least one other individual living in the lake. Estimated to be 130 to 150 kilograms, scientists plan to capture it in spring 2021; if it turns out to be a male, authorities will create a sandy area on the lake's shore for the pair to breed naturally.
Andrew Walde, Chief Operating Officer of the Turtle Survival Alliance, a technical advisor on this project, remarked: "This is the best news of the year, and quite possibly the last decade, for global turtle conservation. As the most endangered turtle on Earth, a tremendous amount of energy and resources have been dedicated to the preservation of the Swinhoe's Softshell Turtle... the confirmation of this wild specimen as female is a cause for celebration for all those who have worked tirelessly to see this turtle species survive."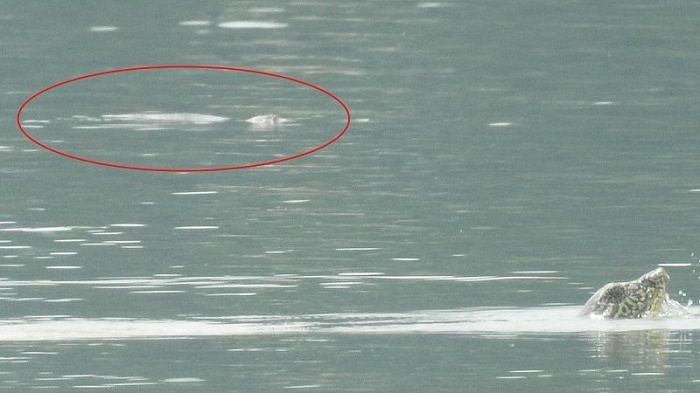 Before this recent confirmation, there was only one Swinhoe's softshell turtle known to be alive after Hoan Kiem Lake's beloved Cụ Rùa died in 2016. In 2019, the only remaining female passed away in Suzhou, China, leaving a lone male in Suzhou. The discovery of this female thus represents the potential for the species to escape extinction.
In 2021, scientists in Vietnam will also test the samples obtained from a turtle captured in Xuan Khanh Lake in Hanoi. Believing that there are more living around Hanoi, conservationists have requested to expand their search efforts to Suoi Hai and Dong Quan, amongst others. Authorities are expected to establish a breeding and conservation program from 2021 to 2025.
The little-studied aquatic reptile was first identified in 1873 and once thrived in lakes through the Red River Delta, but in the 1970s and 1980s it was hunted to near extinction. Wildlife Conservation Society (WCS) Vietnam Country Director Hoàng Bích Thủy said: "In a year full of bad news and sadness across the globe, the discovery of this female can offer all some hope that this species will be given another chance to survive. In Vietnam, with the leadership of the government, we are determined to take responsibility to give this species another chance."
[Top image via National Geographic]