In a city of rapid change, there is no doubt that opinions on many subjects vary with passion and, sometimes, noticeable subtlety.
The introduction of international coffee chains has slowly driven the young and energetic of Saigon towards a new preference in the way they indulge their daily cuppa. In a city where the old often co-exists in harmony with the latest and greatest, in this photo essay, Saigoneer investigates the current philosophy behind coffee with the seasoned minds of some of the most passionate brewers in town.
Cafe Chieu
124/1 Cao Thang, D3
We sat down with Nina, who manages Cafe Chieu, tucked within a comfortable hem along Cao Thang street. The cafe has been open since the 1960s, with a pre-1975 Saigonese style that has hardly changed through the years.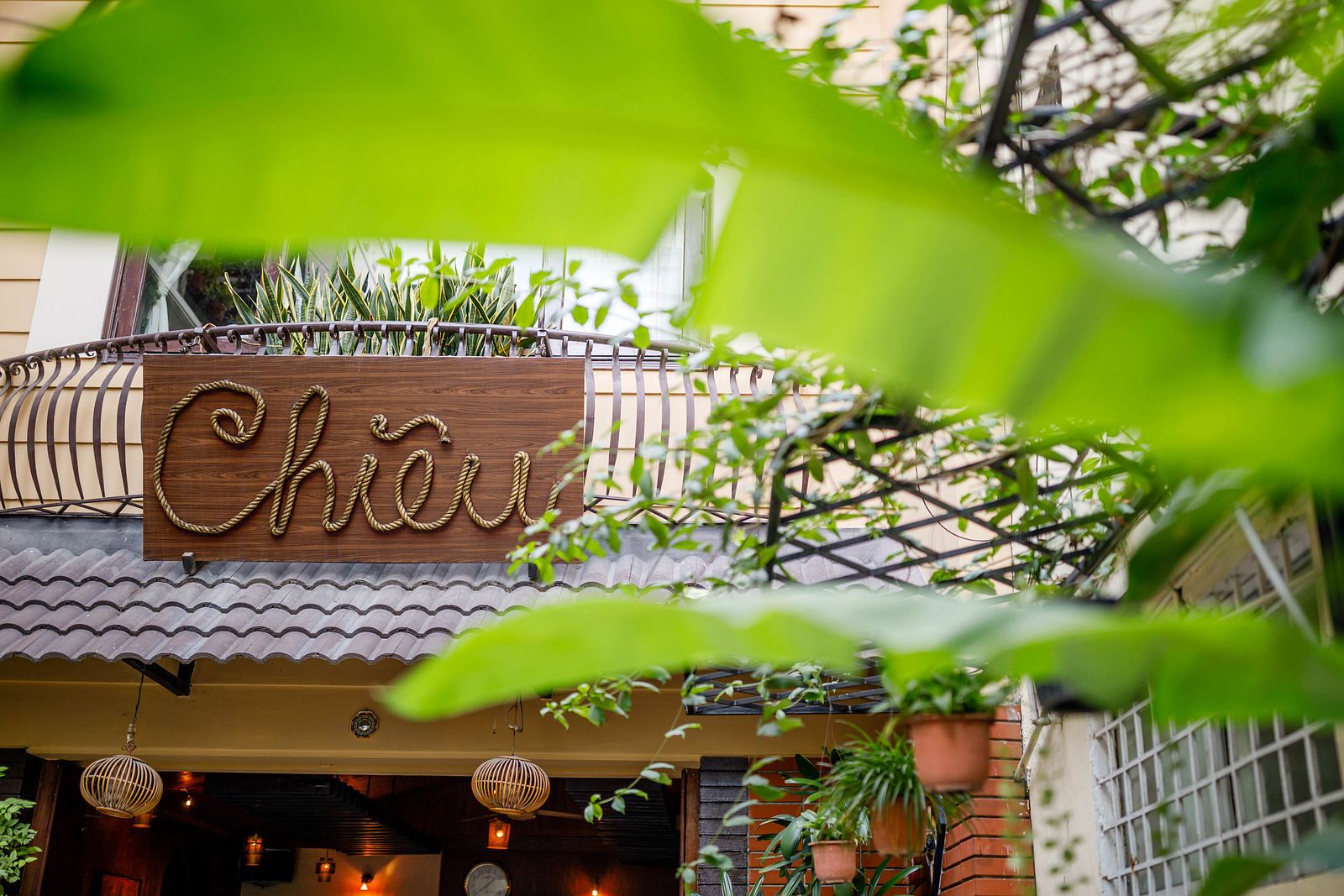 "Pure fish sauce is very salty! Adding things makes it tastier! The style of fish sauce varies for different dishes. This applies to coffee too, that's why people add butter, sugar and other things during roasting," Nina tells Saigoneer. "We sell a certain blend. At times we also ask our loyal customers to test new batches of coffee powder for us. They know best! And of course we need to trust our suppliers."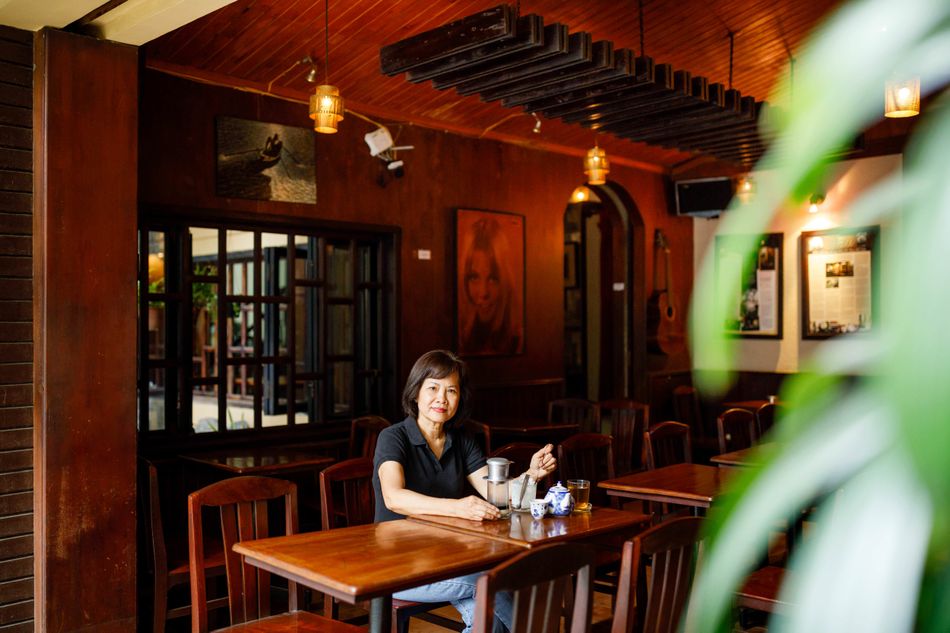 Such analogies reminded me of myself, and it was hard to disagree. Nina added: "Coffee has to be both a little acidic and bitter to be enjoyable, that is my opinion. But to be honest I prefer my coffee with some milk."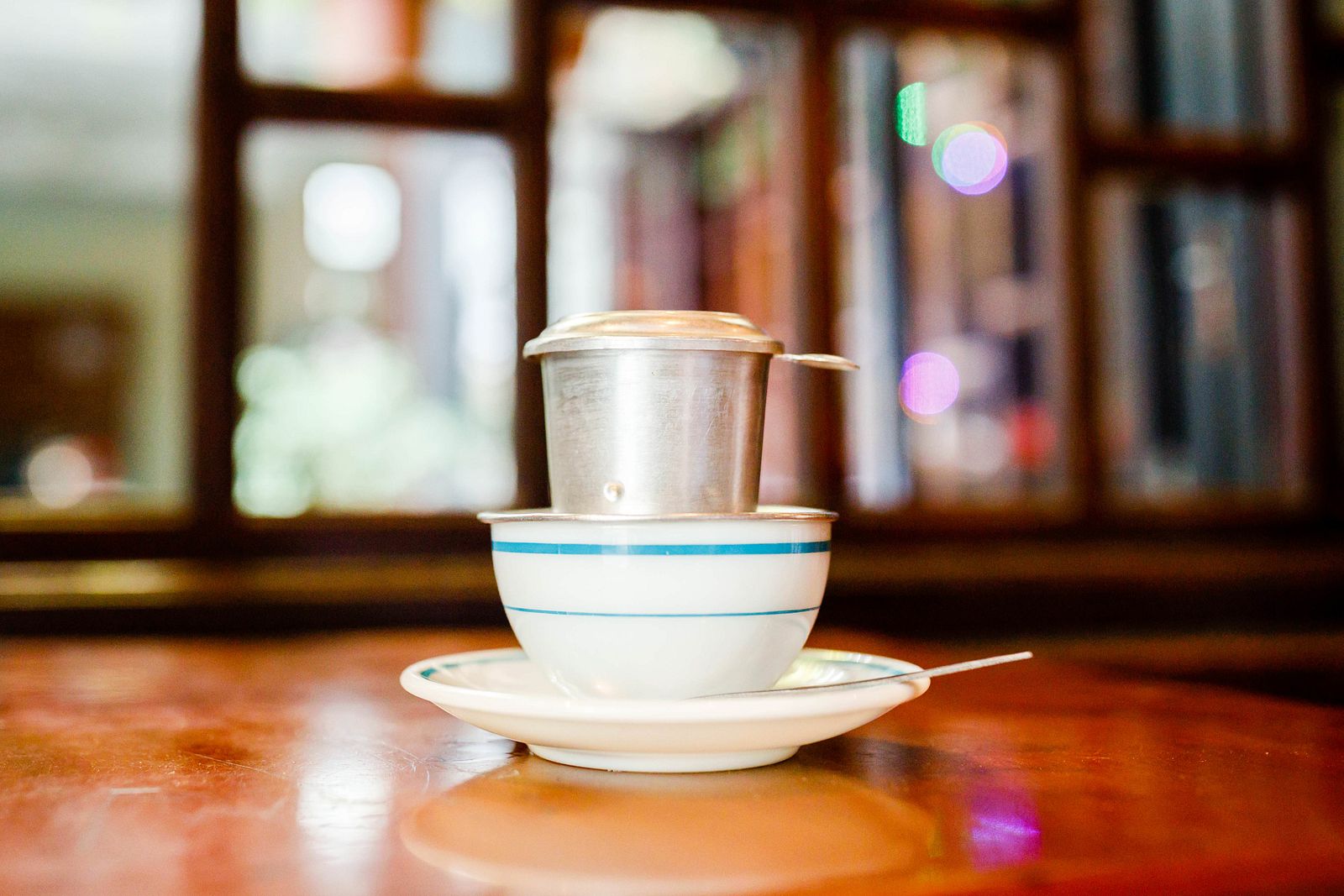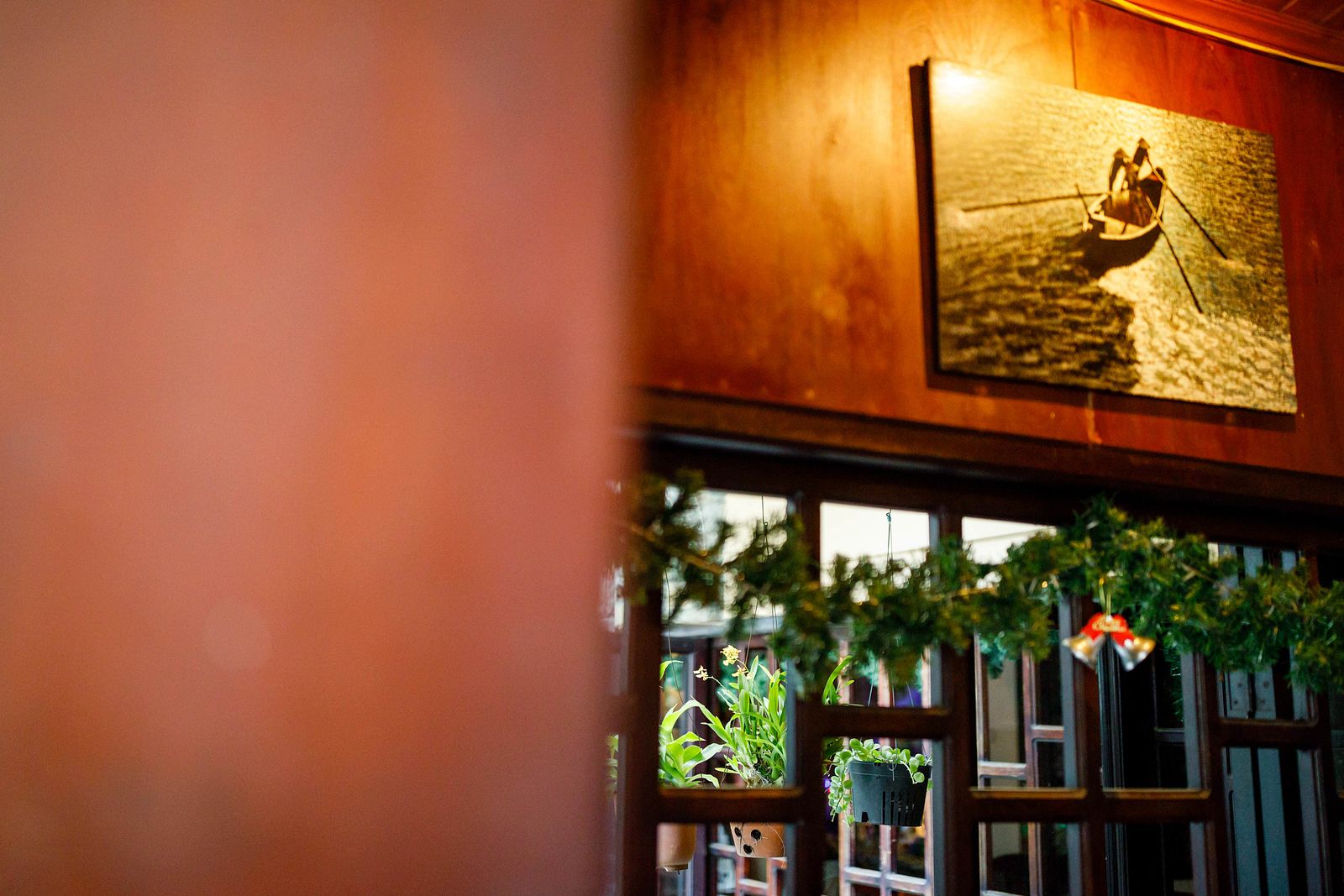 A particular item on the seasoned menu piqued my interest. The coffee shop's menu offers sữa đá cà phê, which sounds like a typo at first.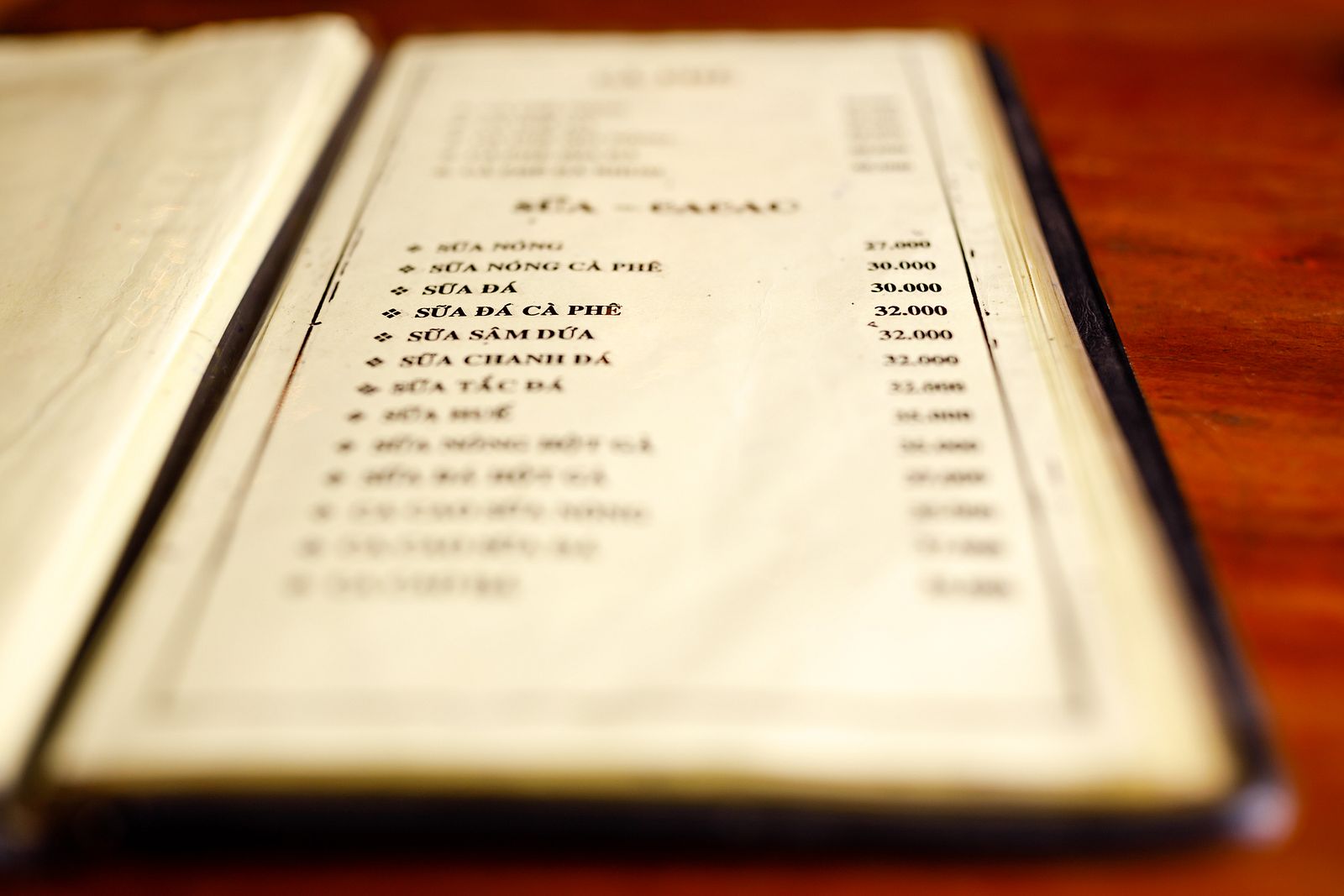 "Yes, we have drinks such as sữa đá cà phê which has more milk than cà phê sữa đá to appeal to people like that," the manager shares.
"These days people prefer to drink phin coffee that has been pha sẵn [brewed in advance]," she explains. "They have no time. Time changes things. All societies change. It's a speed and convenience problem. Espresso is fast, that's why people want that! Slow coffee is completely different from fast coffee."
Cafe Vot
330/2 Phan Dinh Phung, Phu Nhuan District
Uncle Con is an easily recognizable face in Phu Nhuan District. This 80-year-old veteran has been brewing a type of smooth but ridiculously powerful "sock" coffee for longer than he can remember. The word vợt refers to the sock-like filter with which Uncle Con uses to strain his coffee.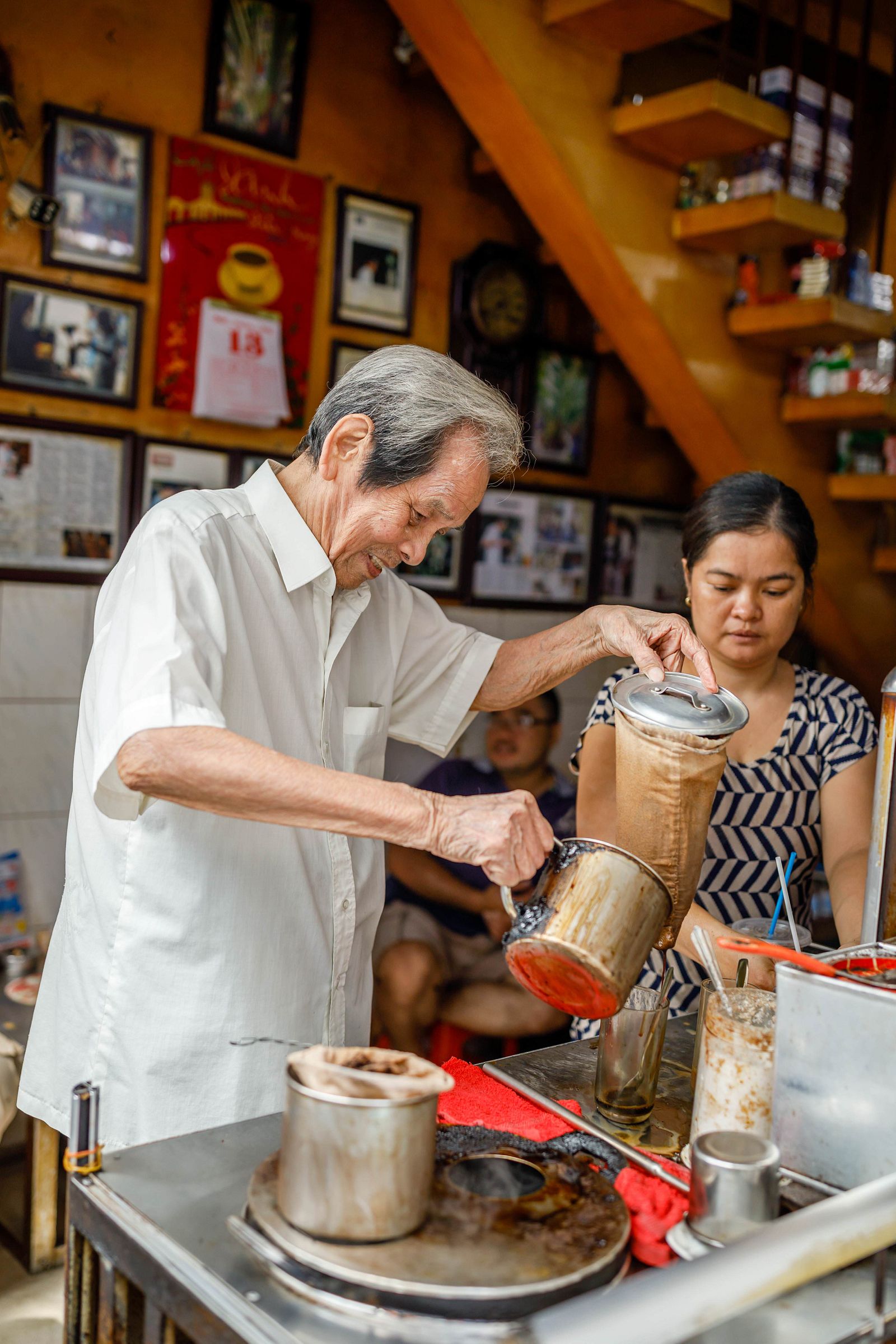 "Hmm I think we opened the coffee shop in 1950-something," he says. "Maybe 1954? 1955? Maybe even 1950. I can't remember."
"The difference between old and new is how it's brewed. It's still coffee!"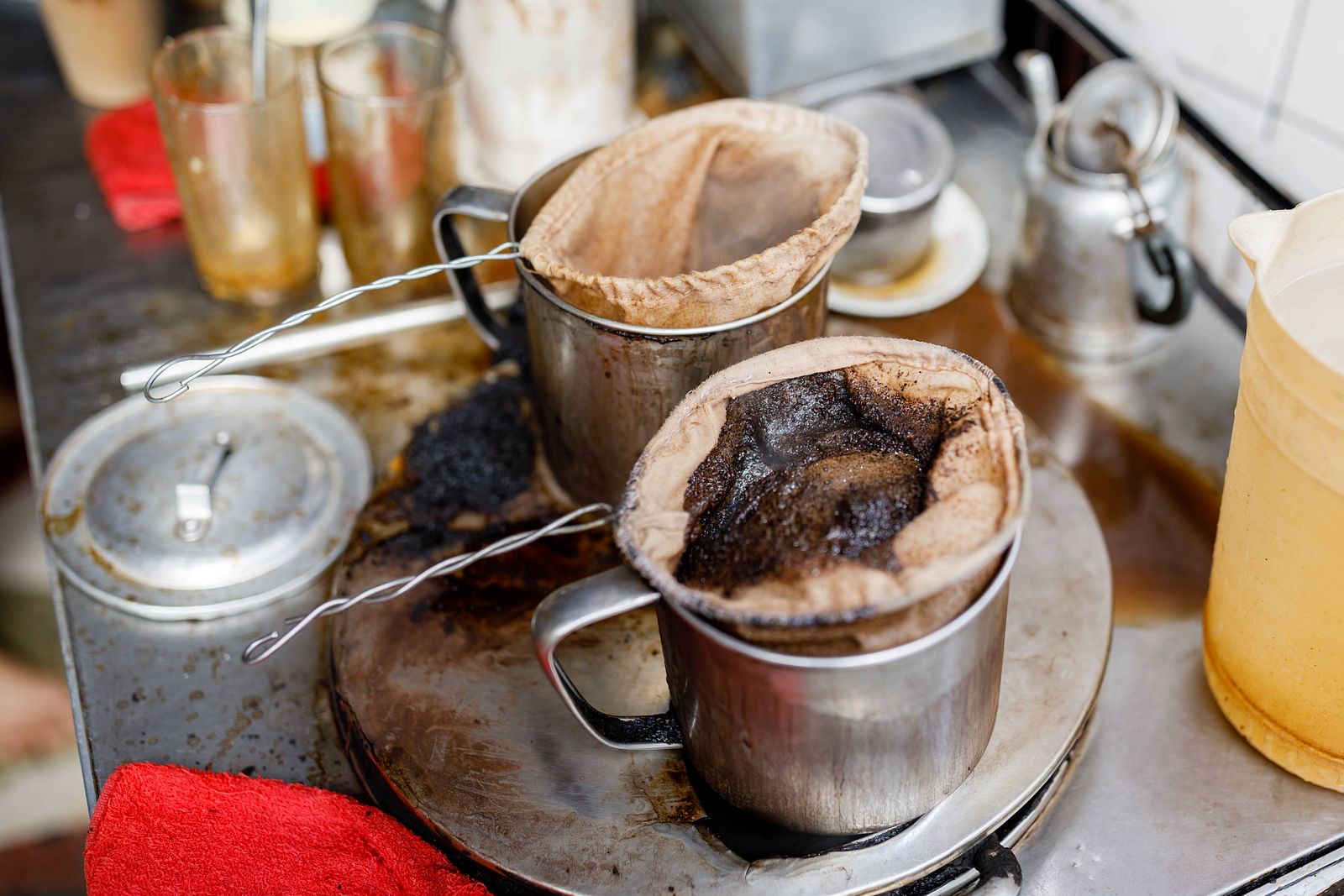 "It's not hard to run a coffee business," he exclaims. "I've done this for a long time, serving the folks! Price and quality is important. We've not increased our prices much over the years yet the cost of condensed milk increases constantly. We want to please our customers."
Throughout our conversation, I wondered about the unclear origins of this seemingly "foreign" sock-brewed method, a style of preparation that's more recognizable in other parts of Southeast Asia such as Malaysia and Singapore.
"Sock coffee was sold by the Chinese alongside bánh bao and hủ tiếu back in the day," Con explained. "If you say it's Chinese, I can agree."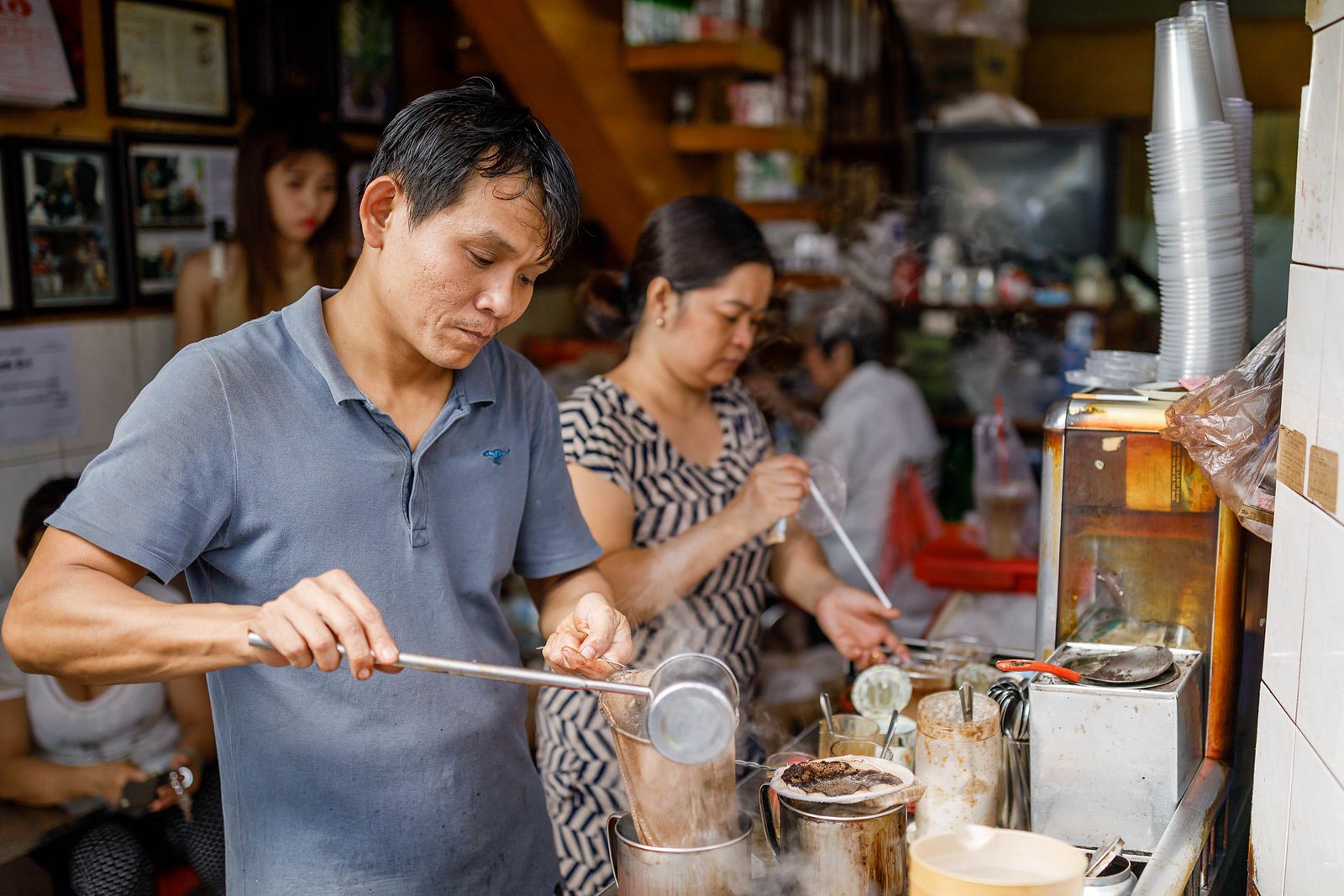 A quick glimpse of the surroundings resulted in a peculiar observation: more than 70% of sit-down customers were young, fashionable Vietnamese.
"Why do they love it? Because our prices are reasonable and our coffee tastes good! It's that simple."