While getting a drink from Starbucks in the US might not be a big deal, in Vietnam, it's something of a luxury.
According to a recent report by financial research group ValuePenguin, which surveyed the price of a "tall"-sized latte in 39 countries, Vietnam landed at third on the list, after Indonesia and Russia. Four Southeast Asian nations made it to the top ten: Indonesia, Vietnam, Thailand and Malaysia, according to Tuoi Tre.
"Southeast Asia is the standout region - where buying a small latte would be akin to paying US$4.70-US$8.20 in the US, reflecting how Starbucks lattes are marketed as a luxurious indulgence here," the research group told the news source in an email.
The US has the cheapest Starbucks latte at US$2.75, while in Vietnam and Russia the same drink costs US$8.18 and US$12.32, respectively. Apart from the US, four Commonwealth nations – Australia, the United Kingdom, Canada and New Zealand – rounded out the top five countries at the other extreme.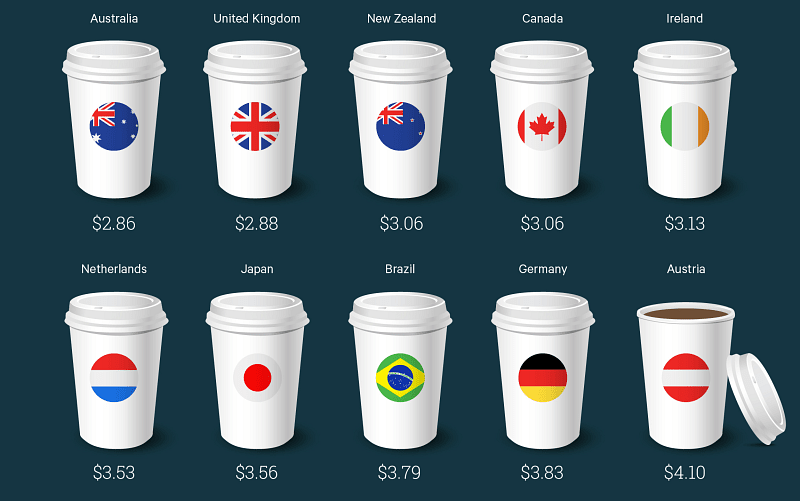 It's also important to note that the figures shown in the survey are not reflective of the price listed on local Starbucks menus, but the relative value of the drink compared to other commodities in the nation. ValuePenguin shared that "data gathered in the local currency was converted to a dollar value reflective of the purchasing power within each of the countries covered." More information on their methodology is available here.
"With bread, milk, or other staples less costly [in other countries] than in the US, Starbucks seems like a big spend indeed," it added. "The figures may also explain why in many countries Starbucks is an exotic, status-laden chain – an embodiment, perhaps, of American affluence and indulgence."
The study was conducted based on the latest data from 2016 compiled by Euromonitor International, a global market research company.
[Photo via Vietnam Friendship]
---

Related Articles:
---