Now one of the few surviving heritage buildings in District 4, the ornate colonial edifice at 243 Bến Vân Đồn was constructed in 1922 as the second Saigon office of the famous Phan Thiết-based fish sauce manufacturer, Société de Lien-Thanh (Liên Thành Thương Quán or Công ty Liên Thành).
The company was founded in 1906 by Hồ Tá Bang, Nguyễn Trọng Lợi, Nguyễn Quý Anh, Nguyễn Hiệt Chi, Trần Lệ Chất and Văn Nhượng, all prominent activists in the patriotic Duy Tân reform movement led by Phan Châu Trinh, Trần Quý Cáp and Huỳnh Thúc Kháng. In 1907 they also founded the famous Dục Thanh School in Phan Thiết, modelled on the pioneering Đông Kinh Nghĩa Thục in Hà Nội, to "educate young people about their nation."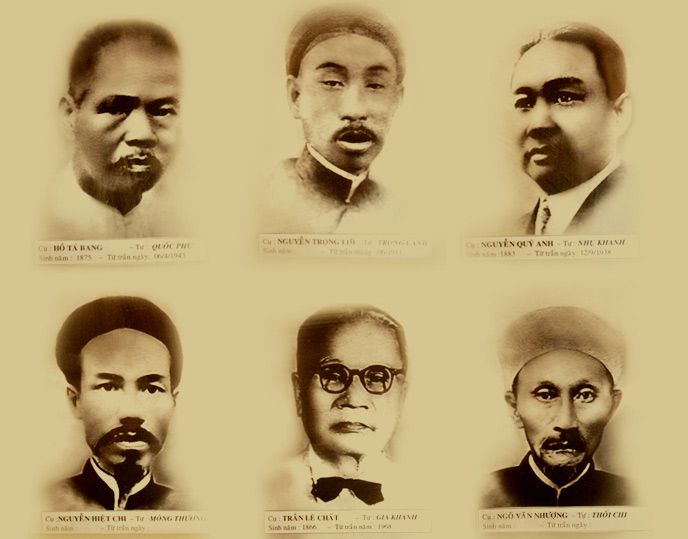 In 1909, the Liên Thành company opened a southern branch office in Chợ Lớn, renting a building at 1-3 quai Testard on the
Phố
Xếp
Canal
, now
Châu Văn Liêm street
.
In August 1910, Nguyễn Tất Thành – later known to the world as Hồ Chí Minh – arrived in Phan Thiết on his journey south to Saigon. After making the acquaintance of the Liên Thành company directors, he was invited to stay and teach at the Dục Thanh School. When he finally left Phan Thiết for Saigon seven months later, Nguyễn Tất Thành carried with him the offer of accommodation when he reached his destination.
Nguyễn Tất Thành lived at 1-3 quai Testard in Chợ Lớn from February to June 1911, before famously leaving for France on board the Chargeurs Réunis vessel, l'Amiral Latouche-Tréville. Today a commemorative exhibition room stands on the site of the original Liên Thành company headquarters, now 5 Châu Văn Liêm.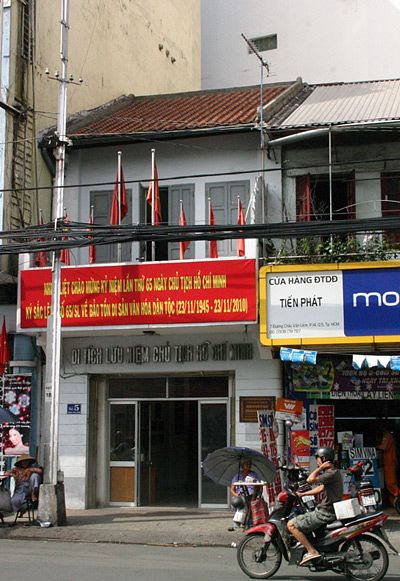 The Liên Thành fish sauce company continued to rent office space at 1-3 quai Testard until 1922, when the colonial administration announced its intention to fill the remaining creeks and canals which then ran right through the centre of Chợ Lớn. Heavily reliant on waterborne transportation, the company immediately commissioned the construction of an ornate new headquarters building, on the south bank of the arroyo Chinois (Bến Nghé Creek) in Khánh Hội.
Despite the pressures of development, that second headquarters building still stands today.

Tim Doling is the author of The Railways and Tramways of Việt Nam (White Lotus Press, 2012) and the forthcoming book of walking tours entitled Exploring Hồ Chí Minh City (Nhà Xuất Bản Thế Giới, Hà Nội, 2014) and also conducts 4-hour Heritage Tours of Historic Saigon and Cholon. For more information about Saigon history and Tim's tours visit his website, www.historicvietnam.com.