Over the past 12 months, a great deal of attention has been paid to the fate of the 1924 Moroccan mosaic staircase in the lobby of the Tax Trade Center. Yet that great work of art is not the only mosaic in Saigon which is currently under threat of destruction.
The redevelopment of 151 Đồng Khởi, announced last year, will involve the demolition of a tiny former film theater building situated in an alleyway between Đồng Khởi and Nguyễn Huệ Boulevard and still decorated with some of the most intriguing mosaics of the late colonial era.
Believed to date back to the mid-1930s, the Catinat-Ciné became popular in the late colonial and early VNCH periods for its cheap ticket prices and "non-stop cinema" – in reality, 1pm-to-midnight screenings of second-run films which had already done the rounds of the major cinemas.


According to one local historian, by the 1960s the Catinat-Ciné had become a "tea room" music venue, known initially as Au Chalet and later as Đêm Màu Hồng, where the group Phượng Hoàng performed in the days before singer Elvis Phương joined its ranks and transformed it into one of Saigon's leading pop groups.
Since 1975, the old Catinat-Ciné building has been used as an office space, but the original building survives, and with it the unique mosaic panels which decorate it.
These include small mosaics on either side of the front entrance, plus a large mosaic panel in the corridor alongside the building which will be familiar to regular patrons of L'Usine restaurant upstairs. Despite some minor damage, most of the mosaic tiles remain in place. Sadly, the name of the artisan who created the murals is not known.
There can be no doubt that these unique works of art will face the wrecking ball unless a conservation campaign is launched to remove, restore and reinstate them in whatever new building is constructed on this site.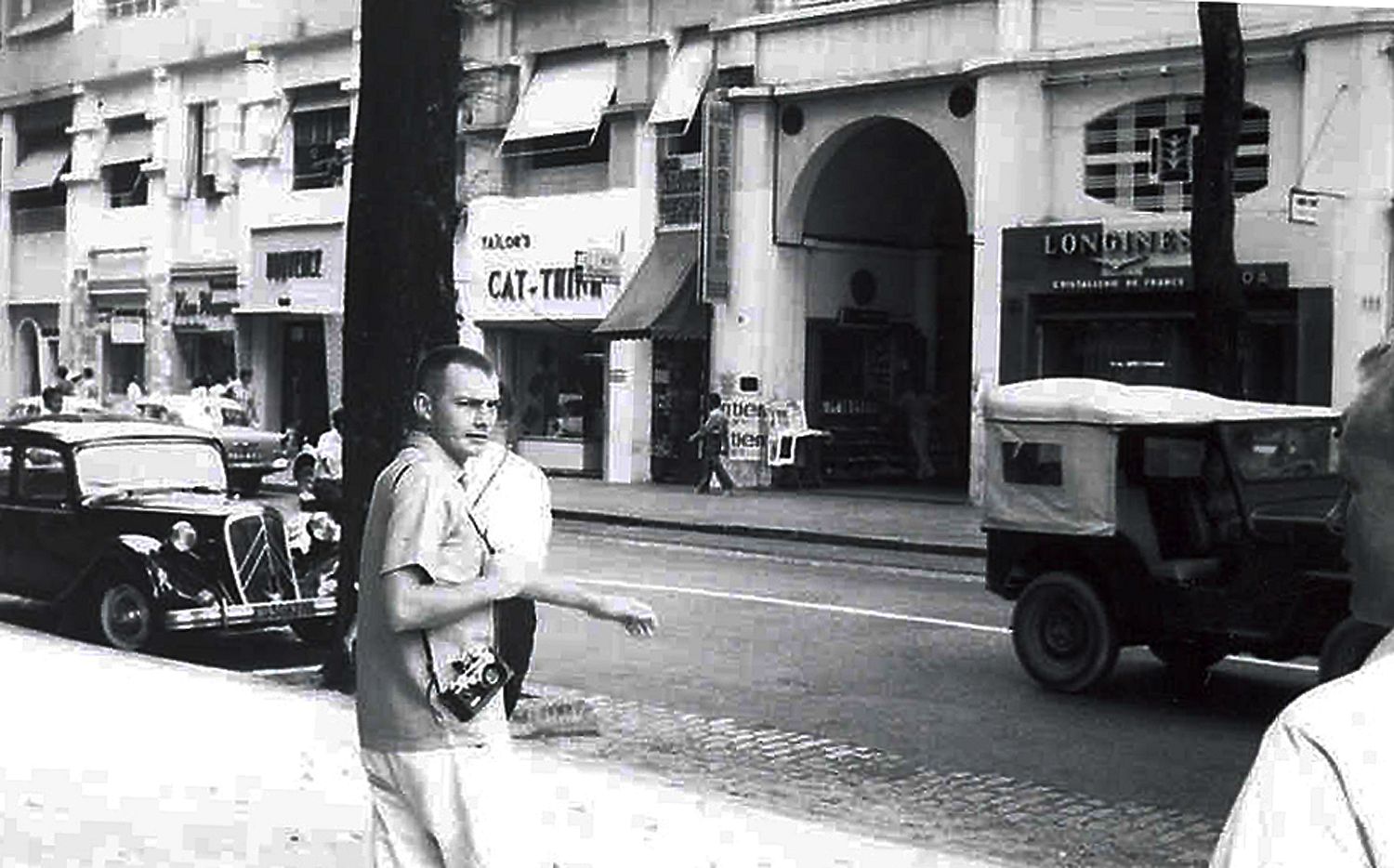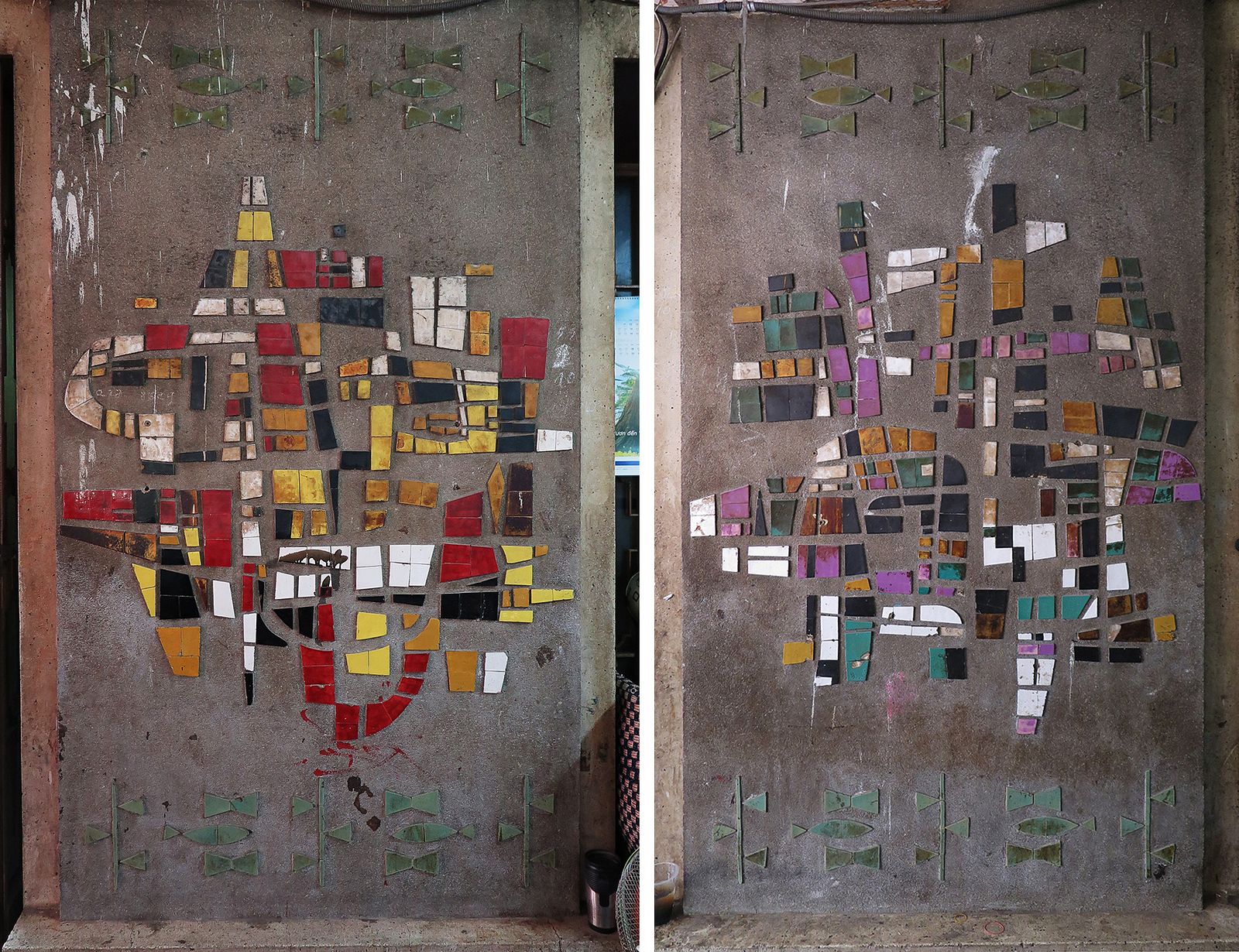 Tim Doling is the author of the walking tours book Exploring Hồ Chí Minh City (Nhà Xuất Bản Thế Giới, Hà Nội, 2014) and also conducts four-hour Heritage Tours of Historic Saigon and Cholon. For more information about Saigon history and Tim's tours visit his website, www.historicvietnam.com.
Related Articles:
---