With youthful ennui turned energetic wanderlust, Bluemato's "Gió Thổi Mạnh" album is a much-needed breeze for the underground indie scene of a suffocating Hanoi.
The hot black fumes of a rickety old bus hit your face as you inch the motorbike forward, an excruciating wait for changing stop lights among hundreds of Hanoian masked riders. As you navigate these labyrinthine streets with labored breathing, you feel your phone buzz with messages from your parents nagging you to go home, from your boss about upcoming deadlines, from your clients about missing details in a text. Letting out a grunt, you push all this out of your mind, motorbike wheels bringing you closer to somewhere — another stoplight, another excruciating two minutes, and you wait, again, among more masked riders; the stress of daily life tightens your grip on the motorbike handles. The sky is grey with smoke and soot floating before clouds, much like the road ahead with looming traffic jams, late deadlines, and money problems.
Scenes like these are not uncommon in the life of young Hanoians. Living in an increasingly polluted city with abundant quarter-life crises, they look for solace among their friends, tucked inside hidden cafés, bars or a street-side trà đá. Each conversation packing complaints of a failed love life or failed life in general, with every sip of cheap green tea or fancy lattes, there is a wish to get away from this ruckus, these people, this city, the incessant nagging and beeping — to escape elsewhere and be free.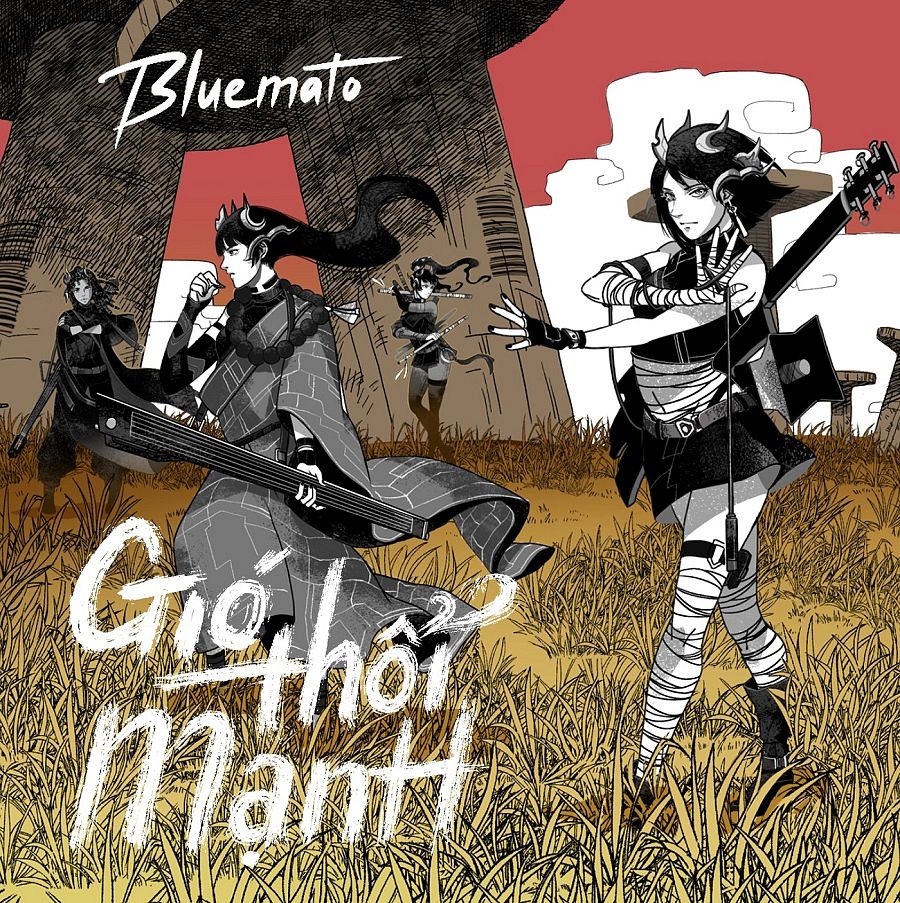 Indie rock band Bluemato attempts to blow away all these feelings with their album "Gió Thổi Mạnh" — literally, "The Wind Blows Hard" — released in November 2020. A collection of electronic-infused rock songs the band composed and recorded since 2016, the album is a fresh display of the band's ability to create well-harmonized, sprawling, and energetic sounds. Heavily packed in the album is the theme of escapism, playfully inserted into the lyrics and upbeat harmonies throughout all of the songs.
The album begins quite western-esque, as if returning to the wild west: a short ensemble of drums, bass, violin, electric guitar, marked with an announcement of the band's name and their intention to take you on a journey. The western feel is doubled down on the back of wild horses and grass fields in 'Ngựa Hoang,' before exploding into a stretching soundscape of rock and electronica. Then comes the train whizzing into the vast blue sky in 'Chuyến Tàu Xanh,' plucky guitar strings and vocals echoing aloud in an energetic tone. Now among the clouds, the music hits the melodic and explosive climaxes in the 'Cái Giá,' where it makes the heaviest use of synthesizers in the entire album. 'Cái Giá' is the most ethereal piece in the album; then the record descends into a more familiar rock soundscape down to earthly Hanoi.
The next songs continue with this escapist energy, but with a more eclectic and familiar set of sounds. 'Not Me' features fast-paced, rumbling guitar and bass, aggressive vocals clawing at the world, police sirens blaring in the back, somewhat reminiscent of GỗLim's punk, but much louder and concentrated. The upbeat 'Bóng Ma' has the band rocking a bit like Gạt Tàn Đầy, but contrasted with images of a haunted sky and apparitions of youthful dreams. 'Fine,' 'ILU,' and 'Ribbon' take these contrasts further, with guitar licks more characteristic of the Hanoian rock scene and whimsical but bittersweet lyrics. Towards the end of the album, 'Dịu Dàng' takes this pent-up energy and shoots upward in the sky again, culminating with 'Hành Trình Dài,' which feels like an inverse of the intro — more hopeful, yearning towards tomorrow, with the elevated mood of 'Cái Giá.'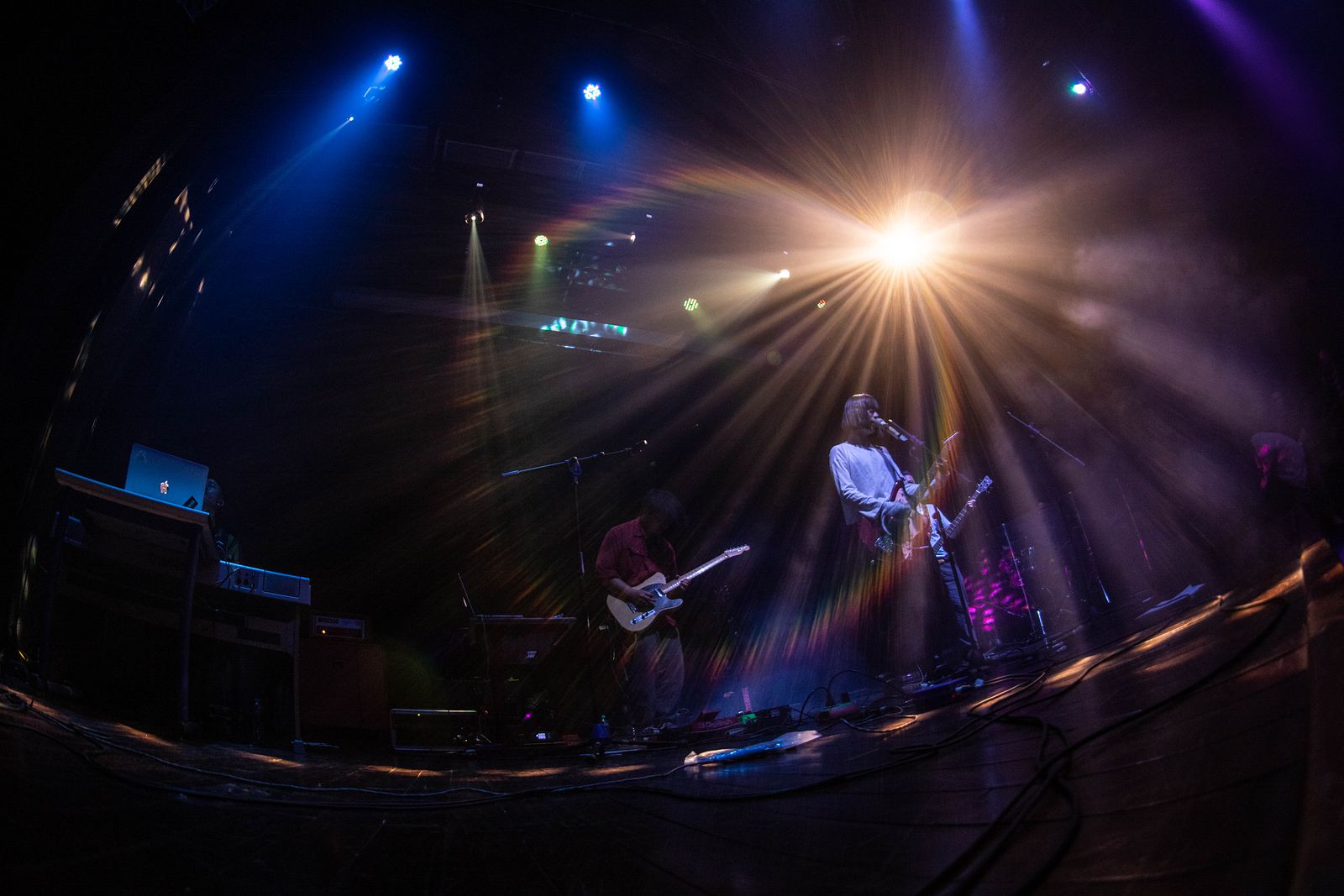 To say the album feels like a journey is an understatement. While the first half of the album's lyrics want to go elsewhere to escape, the other half play with the disappointments and annoyances of daily life; the last two songs make an optimistic resolution. There is a striking sense of wanderlust, though it's not quite up to HUB's level in the latter's "Đi và Đi." The whole album feels like a great jam to dance to and scream everything out. The wanderlust seems secondary to a hidden catharsis, only revealed when one listens to the whole album and connects the pieces along the way. Indeed, Bluemato calls the album their "audio biography," the title referring to the emotions and struggles the band went through to make this piece of art. The lyrical content, the arrangements, and the composition of the album — a collection along the way, not a one-off recording — seem to bring together this idea of a journey perfectly.
Although, for an album that is deeply infused with the themes of escapism, it has a striking absence of a rest stop. All the songs are fast-paced, energetic, at times aggressive, which can be draining if listened to non-stop. There are no slow interludes, not too many moments of reflection and respite. It is in this that I think the album works like a jam: better in a live context, where there will be rest in-between the songs, rather than played seamlessly.
The album ends, nonetheless, on a positive note, leaving a yearning for more: both figuratively for a better tomorrow, and literally for more from Bluemato.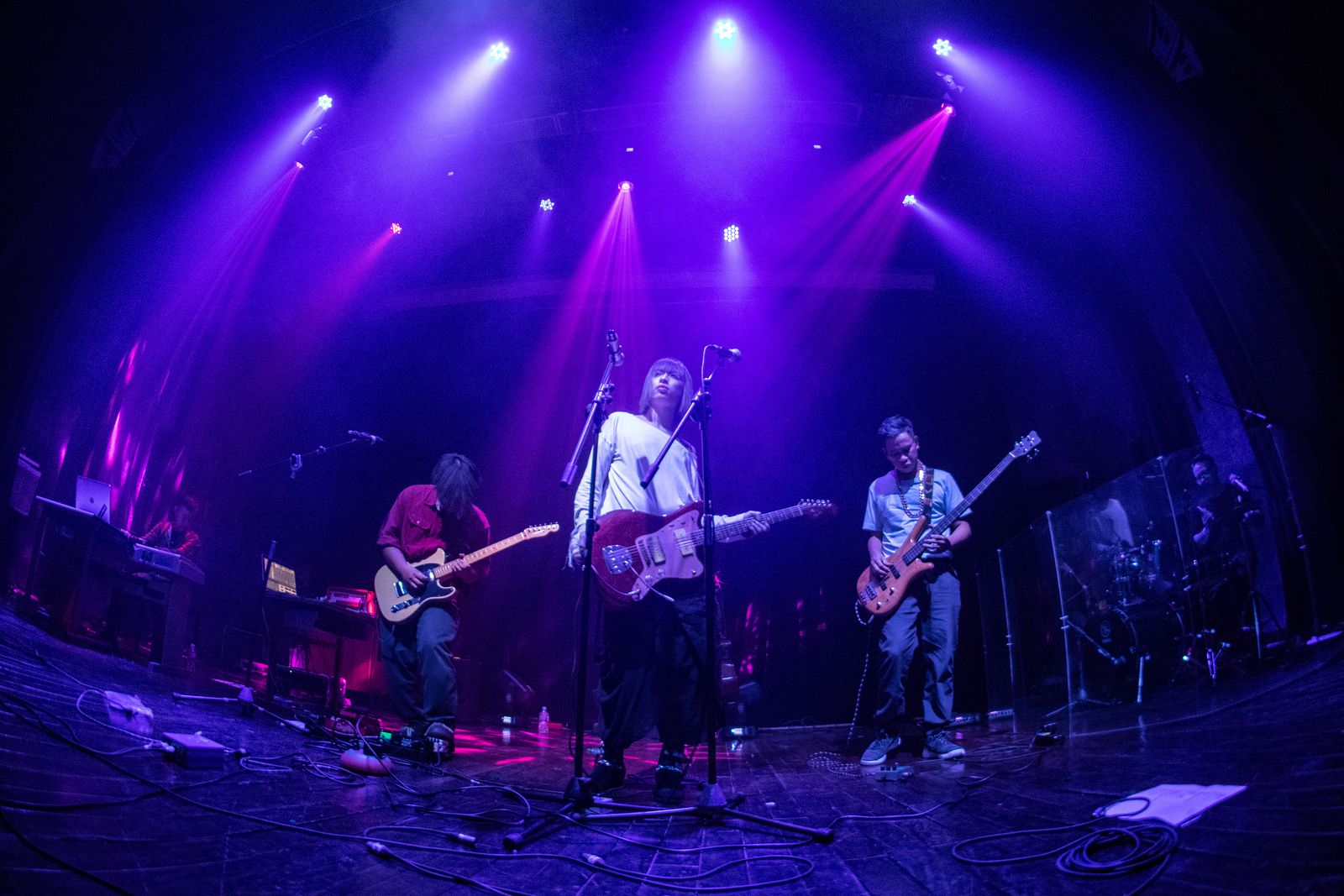 Bluemato's "Gió Thổi Mạnh" will be available on online platforms (except YouTube) in the nearest future. The CD can also be bought via this link or at these stores LP Club (Hanoi), Hai tram nam muoi / 250 (Hue), and Vinyl Saigon (HCMC).