Hanoi-based punk group Sirens of Ha Long released a new album last month. They have pledged 50% of the Febuary sales to Hanoi Rock City, a venue they describe as having "given Sirens countless memories we'll cherish till the day we find our watery graves."
"(Lying) in a Bed You've Sơn," a 10-track album of new recordings, dropped on January 31 of this year. Listed at "name your price," Sirens of Ha Long tells Urbanist Hanoi via email: "If you looked into our piggy bank, you'd soon realize our offer is rather symbolic, but we still wanted to chip in."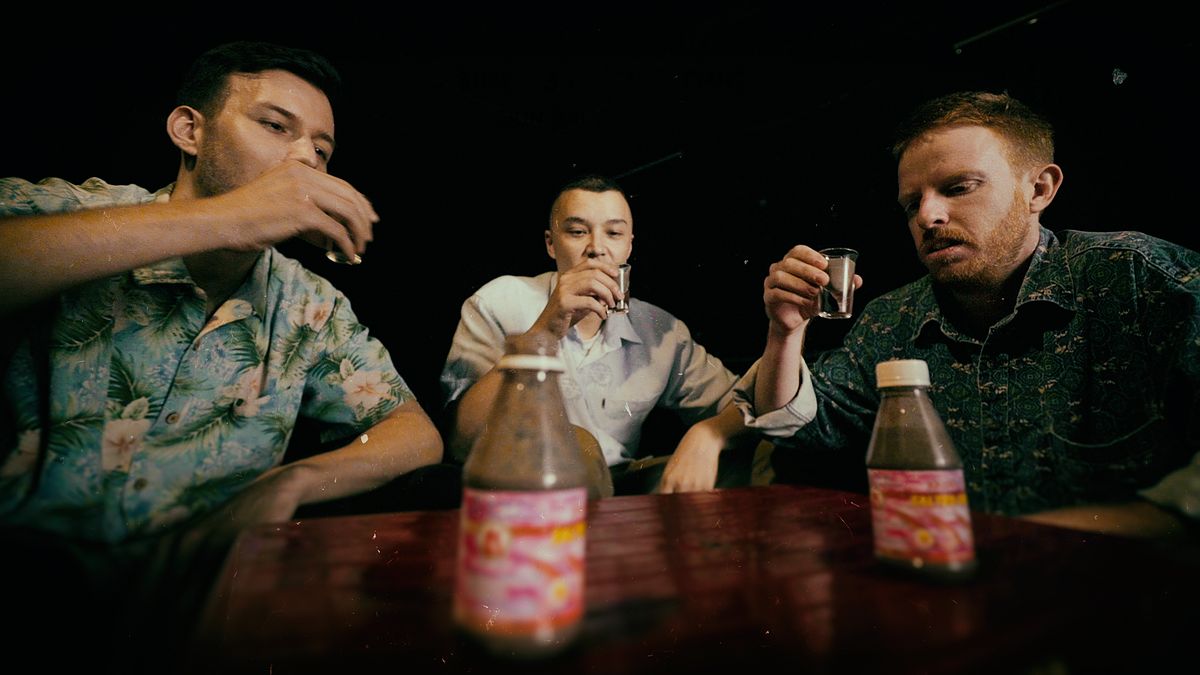 The band, which features members from the UK, Hungary and Australia, explained that Hanoi Rock City, like Doors Bar (W2M) and Den, is critical to keeping live music going in Hanoi, and losing it would be a "painful blow." The iconic music venue that has been a home and impetus for a great number of Hanoi-based bands was hit hard by the pandemic and its associated closures. Between January 16 and February 15, they launched a crowdfunding mission with the aim of raising VND300 million to pay rent, as well as to fund future music opportunities for local artists. In a testament to Hanoi Rock City's cherished place in the community, it reached 20% of its goal in just 24 hours, and ultimately hit its full amount.
Urbanist Hanoi spoke at length with the members of Sirens of Ha Long in 2018, just as they were releasing their first EP, "Rampant Happiness." The work of self-described 'International Hate Pop' largely sought to reproduce what they sounded like on stage, including often-incomprehensible Vietnamese lyrics and wry humor that meet at the music's nexus of chaos and precision.
For "(Lying) in a Bed You've Sơn," the group sought a more complex sound with more professional recording, mixing and mastering efforts to match. Touching up old arrangements felt "like watching your bride put on her wedding áo dài," they write. "The release itself is more like the wedding: we just want to survive, hoping all the uncles and aunties (our listeners) will have a good time, have enough rượu and enjoy the songs."
The band is purposefully cryptic about what the future holds for them, though they do admit that they hope to return to the live stage soon. This release and its charitable element exemplify not only the importance of venues like Hanoi Rock City to unite and foster musicians as well as fans, but also the supportive music community in Hanoi. In some ways, listening to "(Lying) in a Bed You've Sơn," is a siren's call for everyone to return to the stage or crowd to embrace new music.
[Top image via Sirens of Ha Long]